In the 1930s, Austria was home to a formidable soccer team that captivated Europe with its skill and dominance. The mastermind behind this "Wunderteam" was Hugo Meisl, who is often compared to the creators of the legendary Hungarian team of 1950 and the iconic Brazilian team of 1970.
Meisl, who held the position of general secretary for the Austrian Football Association and head coach for the national team at the 1934 FIFA World Cup, was a pioneering figure and expert in the sport, widely respected as a leading authority in international football during his time.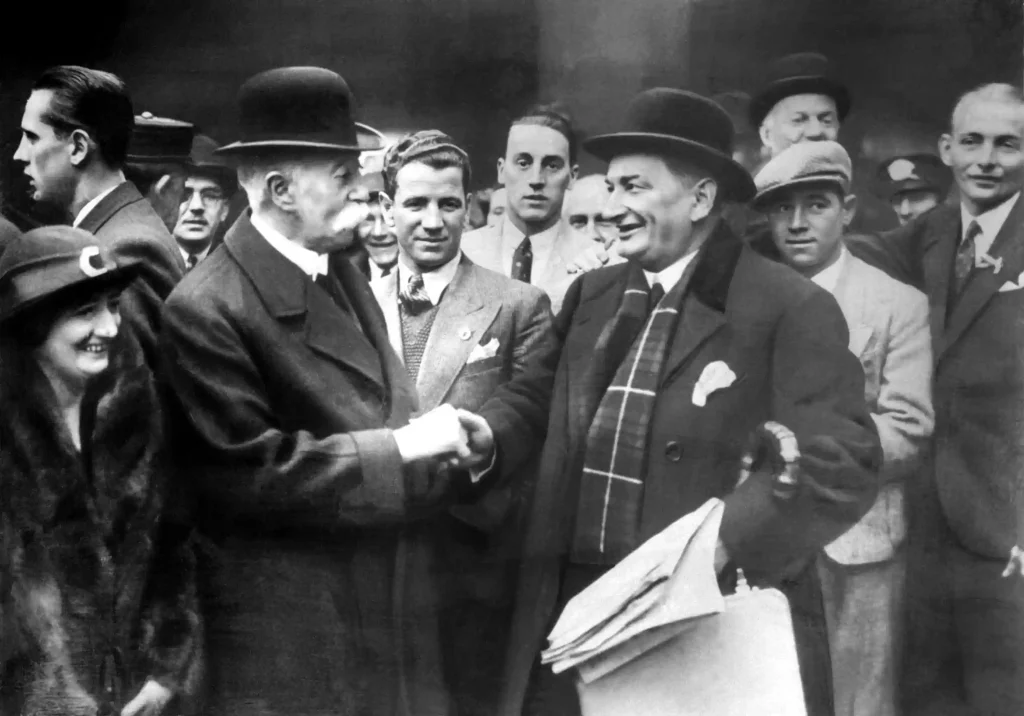 Who Is Hugo Meisl?
Hugo Meisl's love for soccer led him to make a bold choice in his youth, forsaking a prosperous banking career to fully immerse himself in the sport he was passionate about. Born into a wealthy family in Vienna, Meisl studied at a commercial academy before becoming a bank clerk. But his true calling lay elsewhere. He devoted his time and energy to developing the sport, earning a reputation as a leading expert in the field.
As General Secretary of the Austrian Football Association, Meisl played a crucial role in turning football into a professional sport in Austria and beyond. He was a shrewd and innovative figure in the emerging international game, creating the Mitropa Cup, which would eventually evolve into the European Champions Cup.
But perhaps Meisl's greatest achievement was coaching the legendary "Wunderteam" of Austria during the 1930s. At just 31 years old, he made his debut as head coach of the national team with a memorable 3-1 victory against Italy in Genoa. Meisl's contributions to football will be forever etched in the annals of European football history.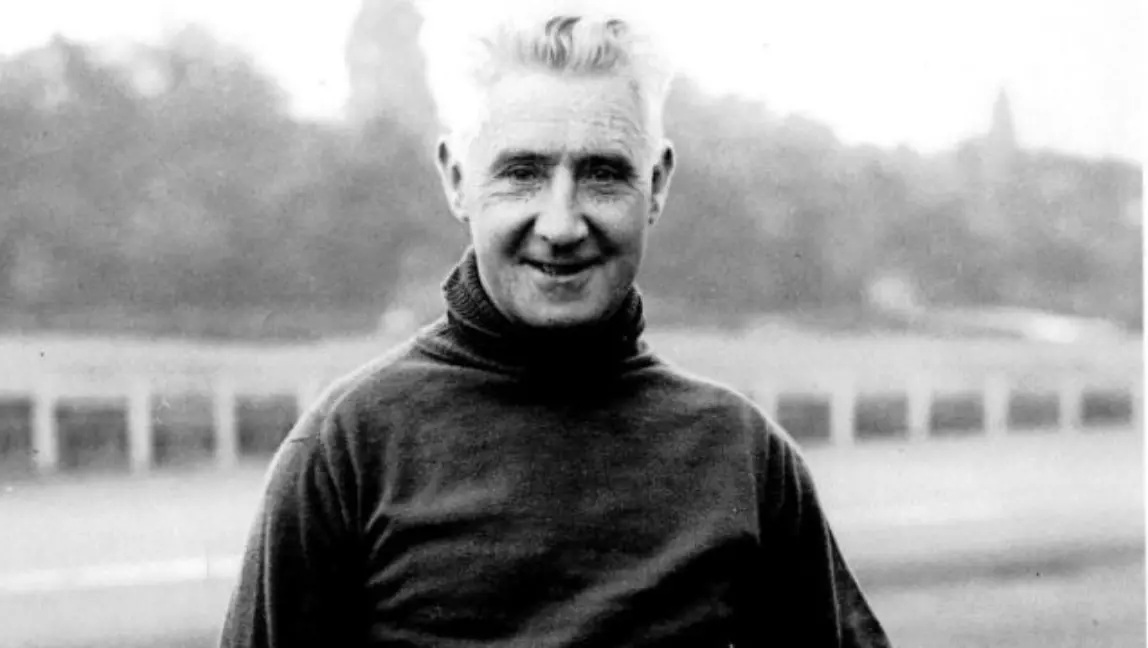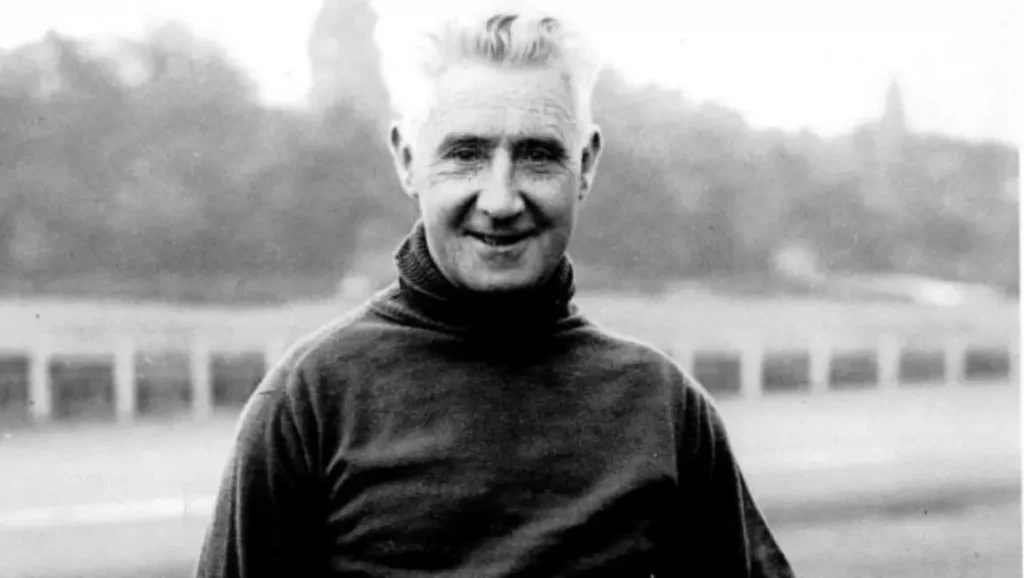 Managing Austria
Before serving in the First World War, Meisl had briefly been in charge of the national team, but upon returning to Germany, Heinrich Retschury took over as coach. However, Meisl kept a close eye on the team and regained complete control in early 1919. With the war coming to a close, soccer was entering a golden era, and Meisl was a strong advocate for the professionalization of the sport.
He played a crucial role in building the Austrian team, working closely with his English friend and coach Jimmy Hogan, who is credited with introducing a "Scottish style" of football to Europe. Meisl's philosophy of playing a well-controlled, technical style of football had a profound impact on the Austrian Wunderteam of the 1930s and Hungary's Magical Magyars of the 1950s.
Winning Streak
The Austrian Wunderteam of the 1930s left a lasting impression on the soccer world with their impressive victories. They dominated Germany with a 6-0 thrashing in Berlin and a 5-0 win in Vienna.
They also made history by defeating Scotland 5-0 in Vienna, marking the country's first loss on continental soil. Switzerland and Hungary also fell to the Wunderteam with 8-1 and 8-2 defeats, respectively.
The team was led by the gifted playmaker and star player Matthias Sindelar, who was known for his flamboyant style and earned the nickname "The Mozart of Football" for his virtuosity.
Despite a defeat against England in 1932, the team's talent and determination shone through, leading them to the semi-finals of the 1934 FIFA World Cup with only one loss in 31 games, scoring an impressive 101 goals.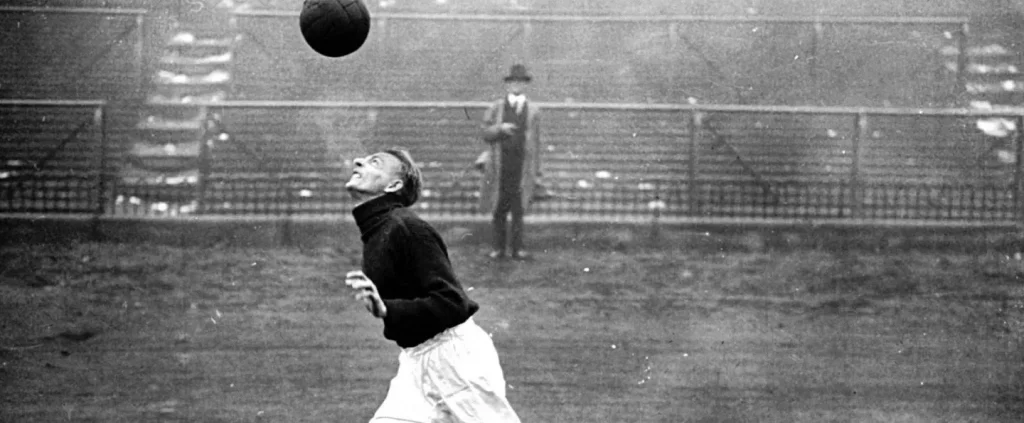 1934 World Cup
The Wunderteam's journey to the 1934 FIFA World Cup was marked by a crushing 4-2 defeat to the host team in a friendly match at the Stadio Mussolini in Turin, despite being at the peak of their success. Though they entered the tournament with high hopes, the competition ended in disappointment.
After narrowly defeating France and Hungary, the Meisl-led team made it to the semi-finals at the San Siro in Milan, where they faced Italy. The match against Hungary was particularly grueling, with Meisl calling it "a brawl, not a football game" and leaving his team injured.
The semi-final match against the host team proved to be a turning point, with heavy rain sweeping the pitch, making it difficult for Austria, who were used to playing on grass. The loss of crucial player Johann Horvath and the weather conditions were crushing blows for the already tired Austrians against Vittorio Pozzo's Italian team.
Despite numerous opportunities, they could not score, and Italy's goalkeeper, Giampiero Combi, saved nearly two dozen shots in the closing stages. Enrico Guaita's 10th-minute goal held up 1-0, and the Wunderteam's chance to become football legends was lost.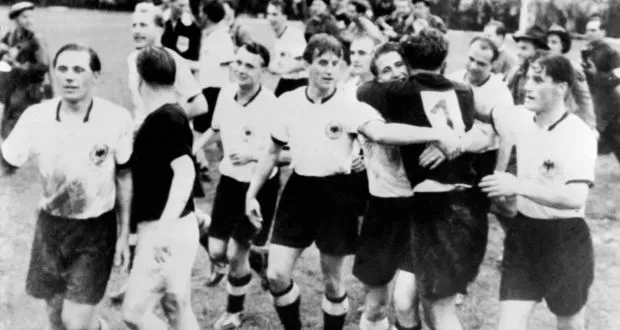 1936 Olympics
The 1936 Berlin Olympic Games was a bitter disappointment for the Austrian soccer team. Despite reaching the final once again, Italy defeated them. Even today, Austria has never reached the final of a major international tournament, and their only attempt ended in defeat.
The legendary coach, Hugo Meisl, bid farewell to his team on January 24th, 1937, with a 2-1 win in Paris. However, just a few weeks later, Meisl passed away from a heart attack at 55.
Despite his many accomplishments, no other Austrian coach has been able to match his achievements. The subsequent German annexation of Austria resulted in the erasure of much of Meisl's legacy. The story of Vienna's soccer glory came to a sad end.
Meisl's collaboration with English coach Jimmy Hogan, who introduced a new tactical approach to the game, could have been better received in England. Still, Meisl was recognized as a masterful coach and expert tactician in Austria, Hungary, and Germany. In addition, he was one of the first to embrace Hogan's short-passing style of play.
Hugo Meisl and Jimmy Hogan employed a 2-3-5 'W-M' formation, which greatly emphasized the creative center half. Austria's Wunderteam served as a bridge between the era of English coach Herbert Chapman, and Jimmy Hogan's generation.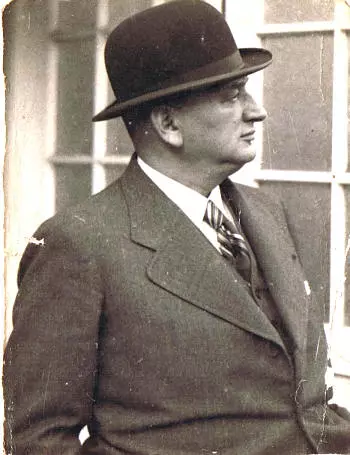 Hugo's Brother Willy
Hugo's younger brother, Willy Meisl played as a goalkeeper for the FK Austria Wien football club before building a career as a sports journalist and the author of "The Soccer Revolution" released in 1953.
In continental Europe, journalist Willy Meisl had a great impact on how football was perceived and played through his articles. His brother even selected him for the national team and played in one international match in 1920.
Hugo Meisl Coaching Career
National Team:
1912-1914: Austria
1919-1937: Austria
International Achievements:
Fourth place at the 1934 FIFA World Cup Italy
Silver medalist at the 1936 Olympic Football Tournament
Playing Career:
1900-1905: Vienna Cricket and Football Club
Images:
www.medium.com/@forgedinsteel/the-austrian-wunderteam-the-greatest-team-you-dont-know-83d73d453dc7 (main image)
www.iffhs.com/posts/443
www.footballpink.net/hugo-meisl-and-the-englishman-who-ruled-vienna/
www.theathleteshub.org/world-cup-1934-calcio-and-conspiracy/
Getty Images
https://pt.wikipedia.org/wiki/Hugo_Meisl