Newcastle United player Colin Veitch had a much broader background than most professional footballers. The stereotypical retirement job for footballers has been running a pub. Thespian, chorister, soldier, and journalist were among Colin Veitch's many roles.
How The Public Perceives Footballers
Soccer players today have a reputation for being a somewhat uncultured group of individuals, whether deserved or not. Indeed that has often been the public perception of professional players throughout the history of soccer.
The cultured, thinking footballers of the 1890s, men with a broad interest in matters outside of football, were generally amateurs from wealthy backgrounds.
Times, however, was somewhat different and, within working-class culture, from which most professional players emerged, there was also a healthy strand that believed in self-education and self-improvement.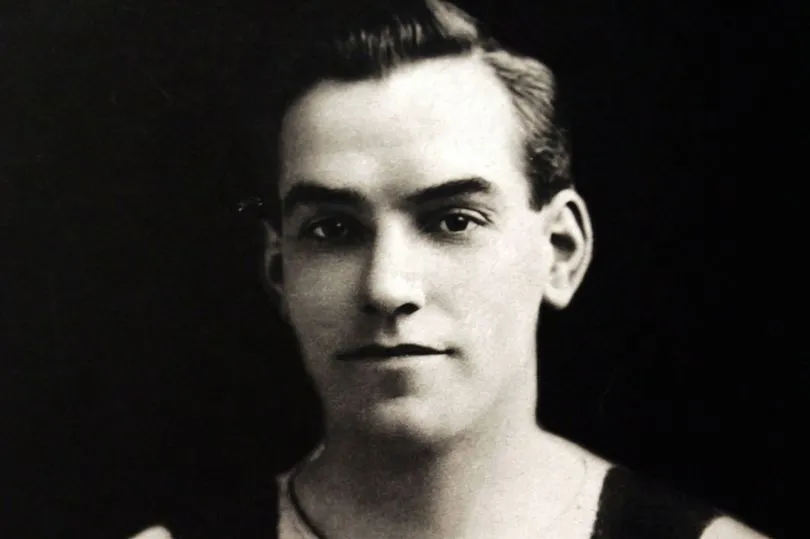 For instance, the likes of Billy Beer. The Sheffield United and Small Heath halfback played the organ at Sparkhill Methodist Church in Birmingham. The Brentford and Lincoln reserve goalkeeper, Thomas Cumberland, was a keen member of Nottingham City Operatic Society.
Colin Veitch, the Newcastle United and England player is probably the best known of this group of players from the early 1900s. A man who had a strong interest in Socialism and took part in amateur dramatic and opera societies for much of his life.
Colin Veitch Early Years
Born in Heaton, Newcastle upon Tyne in 1881, Colin Veitch was the fourth son of James Veitch, a relieving officer in the local workhouse, and his wife, Sarah Anne. He would have had a comfortable lower middle-class upbringing and was educated at Heaton Science & Art School, connected with Rutherford College in Newcastle.
Young Colin was physically well developed as a youngster, to such an extent that his teacher carried around a copy of his birth certificate lest there should be challenges as to his qualification to play for the school football team. Nevertheless, he was undoubtedly a talented footballer.
When the Newcastle Schools' League commenced in 1894-95, Colin was a mainstay of his school team and won selection for the representative side that played two fixtures against Sunderland towards the end of that season.
By all accounts, he was the best player in the Newcastle representative side in both fixtures, netting one of his team's goals in the first match at St James' Park and narrowly coming close to scoring with a series of powerful shots in the return game at Newcastle Road.
He was already playing football for a junior team called Malcolm Rovers.
City's Rutherford College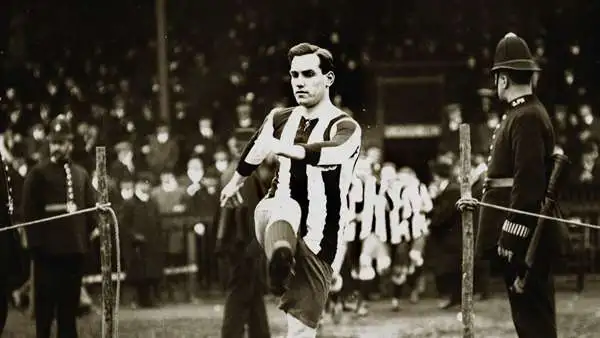 The following season he joined Rutherford College AFC, a successful local club side that was one of the top amateur outfits in the Newcastle area.
In the 1896-97 season, he captained the Rutherford under 16 team to victory in the Northumberland Junior Cup.
It is not clear when Colin left school, but in October 1898, he was indentured as a pupil-teacher at North View School in Heaton, Newcastle, and seemed destined to become a schoolmaster.
His football career took off when a Newcastle United scout spotted him.
After a successful trial match, he signed amateur forms for Newcastle United in January 1899. Then, around the time of his 18th birthday, he signed professional forms for a football career at St. James Park.
It was not until the 1903-04 season that he won a regular place in the Newcastle United first-team line-up.  To keep himself busy, Veitch enrolled on a course at Durham College of Science in 1901. After passing his first set of exams, he considered taking a sabbatical season from football in 1902-03 to prepare for his final exams.
However, his enthusiasm for the game got the better of him. He subsequently began playing for Newcastle United Football Club, both first team and reserves, and it seems he may never have taken his finals.
As a result, he certainly did not qualify for his BSc, although the college records show that he remained registered as a student until 1907.
Soccer Player Career
Colin Veitch was a versatile player who could perform almost anywhere on the field, although his best role was undoubtedly in the middle of the park at center-half.
Colin was a crucial figure and the captain in the successful Newcastle United teams between 1905 and 1911, winning three Football League titles and playing in five FA Cup finals.
When Newcastle United defeated Barnsley in the FA Cup replay at Goodison Park in 1910, Colin Veitch became the first Newcastle captain to lift the FA Cup. He made three appearances for the Football League representative team and six England caps.
The general opinion was that his versatility told against him. Had he specialized in one position, he would undoubtedly have won more caps.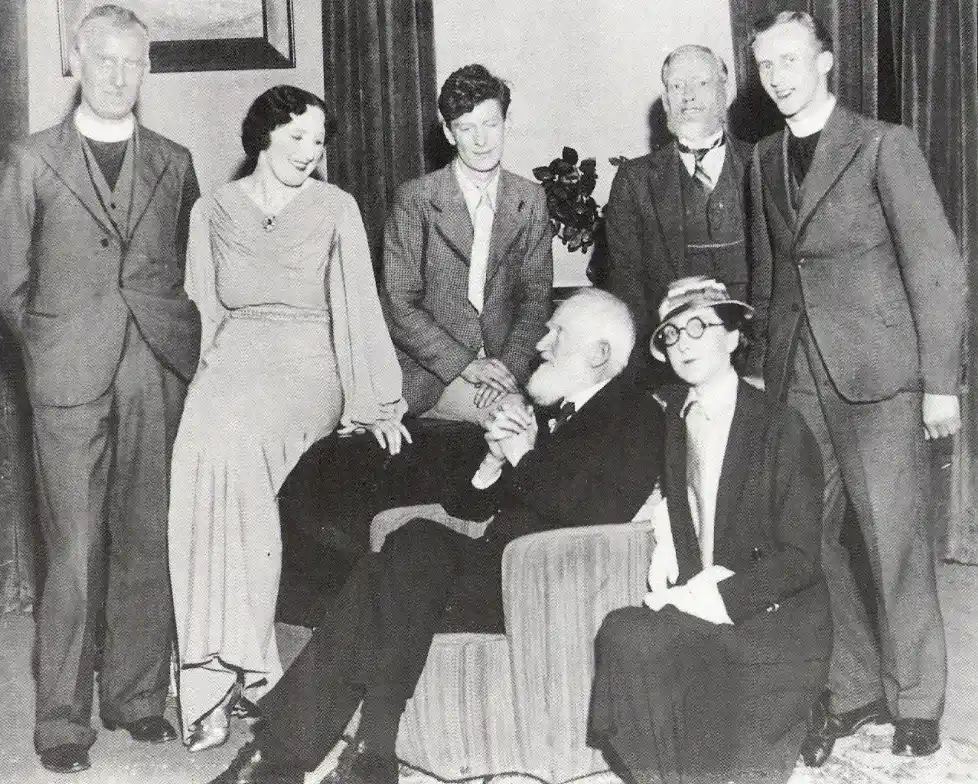 Away From Soccer
What about the man Colin Veitch, rather than the footballer?
Firstly, and rather unusually for a professional footballer, he had a strong interest in politics and identified firmly with the Socialist cause. Second, Colin was very active in the Clarion movement in the Newcastle area, serving as the Clarion Vocal Union conductor during his playing career.
In 1911, he was a founder member of the Clarion Dramatic Society, which eventually emerged Newcastle People's Theatre.
Colin and his first wife Minnie were keen socialist activists, as was his brother Norman and his wife (Minnie's older sister). Minnie certainly worked hard on behalf of the Socialist cause. In the early 1920s, she ran a Socialist Sunday School in Newcastle with Edith.
Minnie herself was the daughter of a German emigrant from Holstein. Colin and Minnie may possibly have joined the British Socialist Party around the time it was formed in 1911.
Colin Veitch Becomes Leading Activist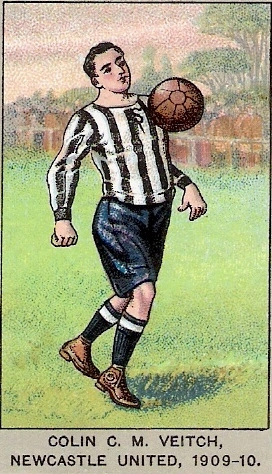 The former Social Democratic Federation attempted to establish a mass political party on the back of the industrial unrest of 1911. The BSP was briefly prominent, rising to some 40,000 members before quickly losing most of them.
The surviving membership eventually helped establish the Communist Party of Great Britain in 1920.
Colin Veitch was conductor of the Clarion Vocal Union when it performed in advance of a mass meeting held to build the BSP at Newcastle's Palace Theatre in December 1912. The main speaker on that occasion was the veteran Socialist Tom Mann.
The Clarion Dramatic Society was also close to the BSP at this time and raised funds for the party in its early days, although the two groups drifted apart very quickly.
Colin himself does not appear to have played a particularly prominent role in politics, although The Clarion newspaper once referred to him as 'the Socialist player for Newcastle United Football Club.'
The only vaguely political statement traced for him relates to his reply on behalf of the Players' Union to a suggestion that all professional footballers should be conscripted into the Territorial Army.
He stated: "If I joined any branch of the forces at all, it would be the 'Regulars,' and the only compulsion which would bring about that step would be … that of economic necessity."
Players Union
Despite his links with the Clarion movement, Colin was not involved with the formation of the Players Union. A major dispute broke out between the union and the Football Association in 1909. Colin threw himself into the fray and was credited with a significant role in achieving a settlement.
Colin Veitch eventually became chairman of the Players' Union (now known as the Professional Footballers Association) from 1911 to 1918, although he played only a minimal role after 1916 when he was conscripted into the forces. A
s a union leader, he gave strong support to official policies: an end to the maximum wage, freedom of contract, and a share of transfer fees to be paid to players. He was certainly not regarded as a militant activist.
After Minnie's death, his political interest seems to have waned. However, he was asked twice to stand as a Labour Party candidate for the Newcastle East Parliamentary Constituency in the 1920s, turning down the opportunity on both occasions. Perhaps as important to Colin as soccer and politics were his love of music and the theatre.
Newcastle Operatic Society
From the early 1900s, he was a member of the choir of Newcastle Operatic Society, and by 1921 he had risen to become the deputy conductor. As noted above, he was a founder member of the Clarion Dramatic Society in Newcastle.
He remained active for many years, and he was also involved in the Clarion Vocal Union and amateur operatic societies in Gateshead and South Shields, amongst others.
In the late 1930s, he also wrote the music for two pantomimes performed at the People's Theatre: Babes in Hollywood and Robinson Crusoe the Second.
Many of his singing performances came in productions of the light operas of Gilbert & Sullivan, which seemed to dominate the world of amateur operatics in the North East at the time.
The Clarion Dramatic Society had a preference for the works of George Bernard Shaw. In April 1921, Shaw visited Newcastle when he stayed with Norman and Edith Veitch and witnessed a performance of Man and Superman in which Colin performed.
Although some sources suggest that Colin was a close friend of Shaw, this seems to be highly unlikely given the gap in their ages and, this appears to have been their only meeting.
After Playing Football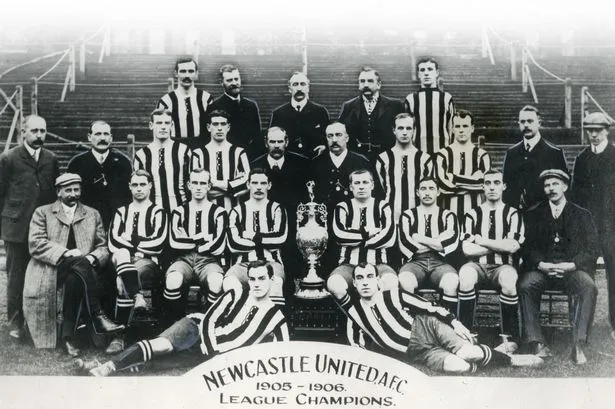 Colin was very much at home in the world of amateur theatre and operatic, which must have provided much of his social life. Both his first wife Minnie and his second wife Greta were talented actresses.
Minnie performed lead roles for the Newcastle Amateur Operatic Society and was said to have had the talent to act professionally if she had chosen to do so.
Greta began her acting career with the Clarion Dramatic Society and performed professionally in Bradford. They met when Colin was manager of Bradford City.
Veitch played his final first-team game for Newcastle United at the beginning of the 1914-15 season, and thereafter it appears he returned to school teaching until he was conscripted into the Royal Garrison Artillery as a Gunner in July 1916.
After basic training, he was sent to assist the defense of the River Clyde, being stationed at Portkil near Kilcreggan.
In August 1917, he was promoted to the rank of Second Lieutenant in the Royal Garrison Artillery, later serving in France, and by the time of his demobilization, he had risen to become a Lieutenant.
In the early years after the first world war, Colin and Minnie ran a newsagents' shop in Shields Road, Byker, but he gave this up after his wife's sudden death.
He was also helping out with coaching at St James' Park. In 1924 he was involved in the establishment of a nursery team, the Newcastle Swifts, which he ran until the summer of 1926 when his contract was surprisingly ended.
The Newcastle Swifts were the pioneers of Newcastle United's junior system. The club has ended its 27-year association with Colin.
Soccer Manager Career Of Colin Veitch
In August, he was appointed as manager of Second Division club Bradford City. His entry into management was no great success, for Bradford City was relegated to Division Three North after his first season in charge.
Things improved in 1927-28, and for a while, the club looked like promotion candidates until Colin resigned at the beginning of 1928, and the team drifted off to finish in sixth position.
By this time, he had remarried, and family pressures may have led him to return to Tyneside. In 1929 he was recruited by the Evening Chronicle group of newspapers to help boost their circulation figures.
He spent the remaining years covering Newcastle United and writing on football, cricket, and golf. In July 1938, he fell ill and traveled to Switzerland to recuperate only to catch pneumonia. He died in hospital at Berne on 26 August 1938.
Colin Veitch was a talented individual who successfully straddled two cultures. He was known for his honesty and virtue as a footballer yet as tough as any professional player. A man who was as equally at home in the very different worlds of football and amateur operatics.
Above all, he should be remembered as an intelligent, compassionate man who entertained many in the North East either on the soccer fields or the stage. Upon this death, the press declared "One of the finest footballers in Britain, Colin Veitch's name was synonymous with honesty and good fellowship."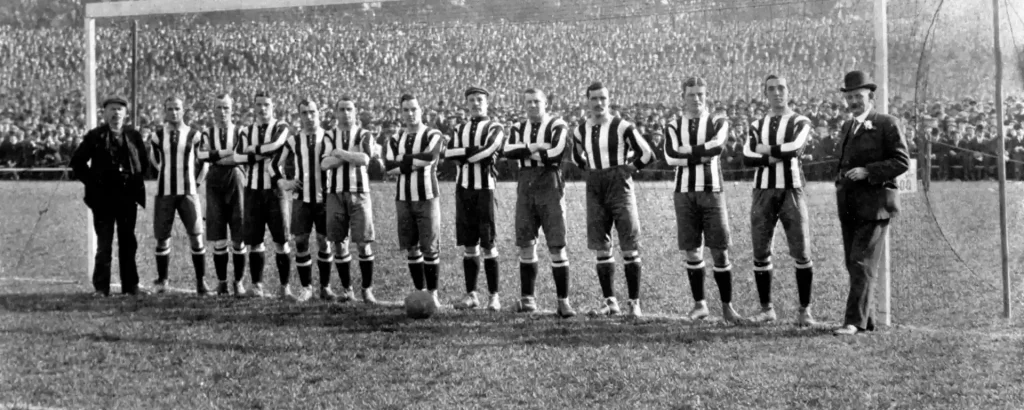 Facts And Figures Of Colin Veitch
Full Name: Colin Campbell McKechnie Veitch
Birthdate: 22/05/1881
Birthplace: Heaton, Newcastle Upon Tyne
Date Of Death: 26/08/1938
Club Career:
Newcastle United: 1899-1914
322 Appearances
49 Goals
Playing Honors:
1904–05, 1906–07 and 1908–09: First Division Champions
1910 FA Cup Champions
1905, 1906, 1908, 1911, and 1912: FA Cup Runners-Up
National Team Career:
England: 1906-1909 (6 Appearances)
Debut vs Ireland
Management Career:
Images:
https://www.andersonandgarland.com/auction/lot/633-colin-veitch-two-england-football-caps-and-an-england-jersey-badge/?lot=250398&au=374&sd=1 (main image)
https://www.chroniclelive.co.uk/news/history/newcastle-uniteds-man-seasons-colin-9932548
https://www.nufc.co.uk/club/history/hall-of-fame/colin-veitch/
Colin Veitch: Edwardian superman
https://www.chroniclelive.co.uk/news/history/fa-cup-king-newcastle-united-12462318
https://www.nufc.co.uk/club/history/