Marcelino Garcia Toral is a famous Spanish soccer manager/coach currently in charge of La Liga team Athletic Bilbao. Famously known as Marcelino, he has managed several top-tier sides in Spanish soccer. He was also a professional footballer and played as an attacking midfielder. However, he had to call quits on his playing career prematurely due to an injury at the age of 28.

Early Life And Playing Career
García was born on 14 August 1965. He is originally from Villaviciosa, a small town in the Northern Spanish region of Asturias. He spent his youth at Asturias club Sporting Gijon and graduated to their senior team. He made his top-flight debut for Gijon in a 1-1 draw with Celta Vigo on 22 December 1985.
His senior spell with Gijon lasted until 1989. The 1986-87 season was arguably the peak of his playing career as he played 33 games and helped the club finish fourth in league. Marcelino Garcia Toral dropped down the soccer ladder to play for Segunda Division side Racing Santander in 1989.
However, Santander suffered relegation, and he moved to another Segunda Division side Levante in 1990. Marcelino suffered yet another relegation with Levante in 1990-91. He stayed at the club for one more season before moving to third-division side Elche in 1992. This move proved to be the last of Marcelino's playing career as he retired in 1994 due to a knee injury.
García could never play for the senior Spain national side. However, he represented the national youth side at several levels. He was a part of the U-20 side that played in the 1985 World Cup.
Marcelino Garcia Toral Teams Coached
Marcelino made his coaching debut at a relatively young age of 33. In 1997, he took charge of Asturias-based side Lealtad in the third division of Spanish soccer. He returned to his youth club Sporting Gijon in 2001 and took charge of their reserves side. He was appointed as the manager of the senior side in the Segunda Division for only two years. Marcelino Garcia Toral guided Gijon to fifth and tenth place finishes in the division in the next two seasons.
In 2005, he joined fellow Segunda Division side Recreativo de Huelva. The following two seasons at the club made Marcelino a known name in Spanish soccer. During 2005-06, he guided Recreativo to promotion to the La Liga, and then in 2006-07, he helped the Andalusian club finish in the eighth spot in the top division. It was a significant achievement considering Recreativo had just achieved promotion. In addition, Marcelino won the famous Miguel Muñoz Trophy for his accomplishments in 2006-07.
During the summer of 2007, he resigned to take charge of another former club – Racing Santander. He led the club to its best-ever finish in the Spanish top league as they finished sixth and qualified for the UEFA Cup. However, Marcelino's stay at the club didn't last long. In 2008, he dropped down to Segunda Division to take a high-paying job at Real Zaragoza.
At the time, his €2.4 million/annum salary made him the best-paid soccer manager in Spain. He helped Zaragoza finish second and earn direct promotion to La Liga in his first season. However, he was sacked in the middle of the 2009-10 season after a string of bad results.
Marcelino Garcia Toral returned to management in early February 2011 as he re-joined Santander. At the time of his arrival, the club was struggling in relegation spots. However, he led the club to a decent 12th-place finish.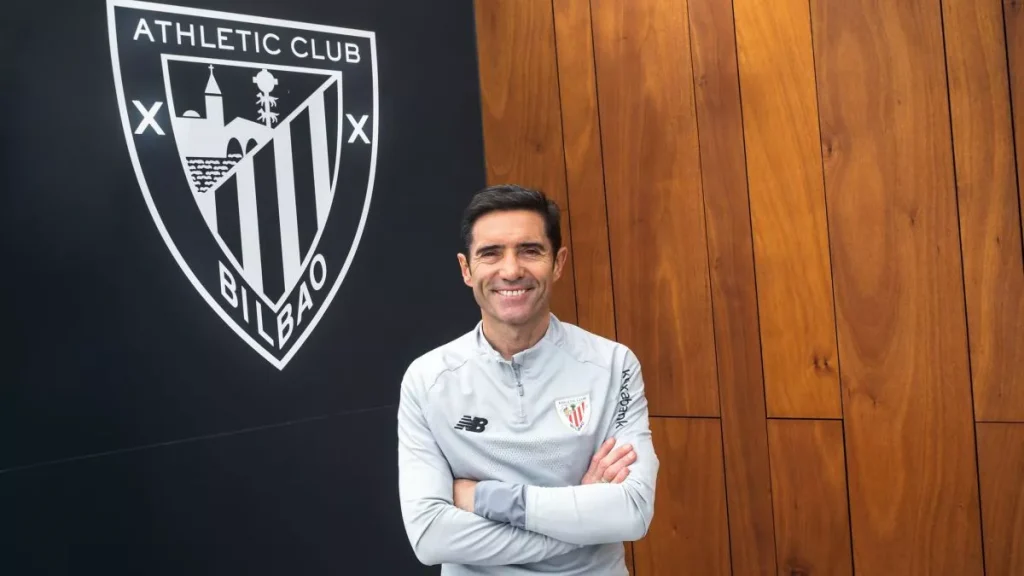 First Major Club
The Spaniard got his first job at a major club when he signed for Sevilla ahead of the 2011-12 season. Unfortunately, his spell with the Andalusian giants didn't last long, and he was sacked on 6 February 2012, after a seven-game winless run.
Almost a year later, on 14 January 2013, García joined Villarreal in Segunda Division. His time, Villarreal proved to be quite successful. He led the Yellow Submarines to a second-place finish and direct promotion in his first very season.
Following that, Villarreal achieved three consecutive top-six finishes in La Liga under his guidance. However, he was fired due to differences with the board of directors ahead of the 2016-17 season.
Ahead of the 2017-18 season, Valencia hired Marcelino Garcia Toral on a two-year contract. He guided the Spanish giants to two consecutive fourth-place finishes. He won the Miguel Muñoz Trophy for the second time in 2017-18. Under his guidance, Valencia also lifted the 2018-19 Copa del Rey trophy. Marcelino was let go ahead of the 2019-20 season despite his achievements.
Marcelino joined Basque club Athletic Bilbao on 4 January 2021, and he continues to manage them as of now. Soon after his arrival, he guided the club to Supercopa de España success. His side defeated Barcelona and Real Madrid on their way to the trophy. Bilbao also made it to the 2020-21 Copa del Rey final but lost to Barcelona.
Managerial Style
Marcelino cites Arrigo Sacchi and Rafa Benitez as the biggest influences on his managerial style. Pep Guardiola, Diego Simeone, and Jurgen Klopp are some of the modern coaches he appreciates. Marcelino Garcia Toral is a modern soccer coach in his approach. His sides like to stay organized without the ball and deny opponents space. He wants his players to regain possession as soon as possible.
On the attacking front, Marcelino's sides prefer quick transitions while controlling the rhythm of the game. García is also a big advocate of developing youth talents with clubs he manages. He wants his players to have a sense of belonging with the club. Furthermore, he is an advocate of running clubs in a financially sustainable manner.
The Spaniard has his own team of coaching staff, which he likes to bring with him to all clubs he manages. Spanish coach Rubén Uría has worked as his assistant for more than a decade.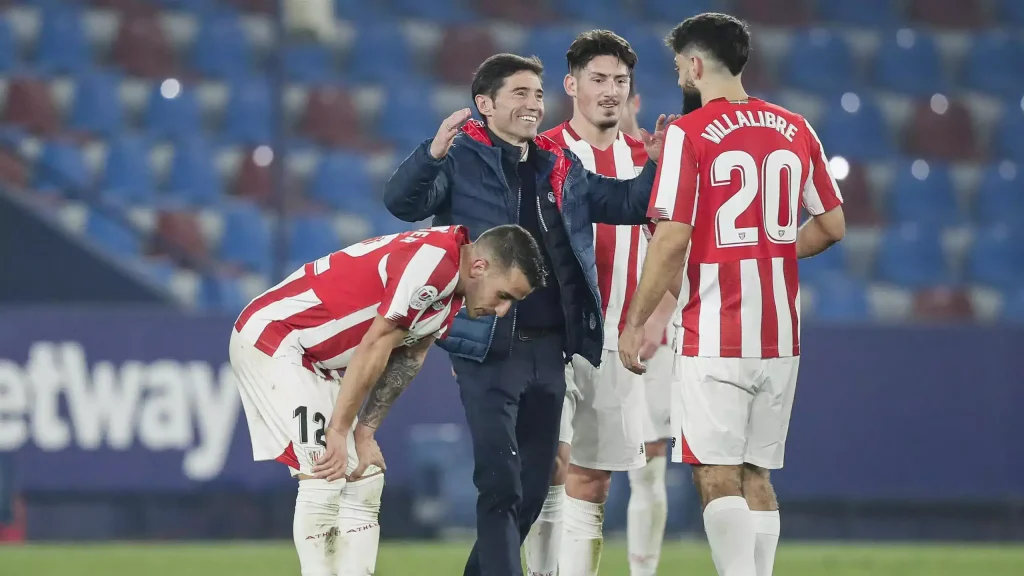 Marcelino Garcia Toral Management History
Teams Managed:
1997–1998: Lealtad
2001–2003: Sporting Gijón B
2003–2005: Sporting Gijón
2005–2007: Recreativo
2007–2008: Racing Santander
2008–2009: Real Zaragoza
2011: Racing Santander
2011–2012: Sevilla
2013–2016: Villarreal
2017–2019: Valencia
2021- Athletic Bilbao
Coaching Record:
Games: 798
Won: 363
Draw: 216
Lost: 219
Goals For: 1150
Goals Against: 847
Win Ratio: 45.49%
Team Honors:
2005–06: Segunda Division – Recreativo
2018-19: Copa del Rey – Valencia
2020-21: Supercopa de Espana – Athletic Bilbao
Individual Honors For Marcelino García Toral:
2006–07 and 2017–18: Miguel Muñoz Trophy
2017–18: Spanish League Best Coach Award