Arrigo Sacchi came into the game as a former shoe salesman and left as an Italian football legend. He rewrote calcio's tactical rule book along the way.
He coined some of the greatest quotes in managerial history, brought a number of the game's most coveted winner's medals back to his tiny hometown of Fusignano, and inspired a generation of coaches to realize their inventive dreams and calculate their way to success.
It's hard to imagine many managers with a legacy as daunting and far-reaching as that of Italian football maestro Arrigo Sacchi.
Through all his media furores, borderline racist comments, and run-ins with authorities, Arrigo Sacchi took an ailing Milan side, dominated European football, and helped it become arguably the greatest in modern soccer history.
It's staggering, then, to think that Arrigo Sacchi had never managed in Serie A when he shook hands with Silvio Berlusconi and accepted the challenge at San Siro.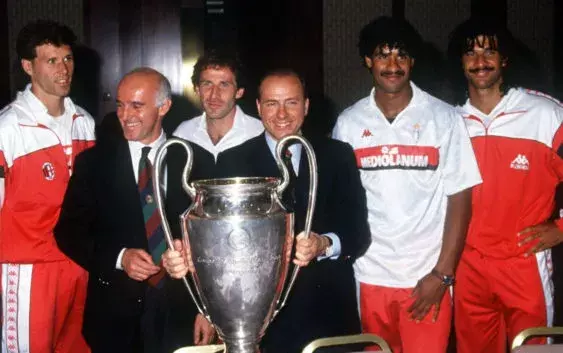 Inspired By The Hungarians
It all started in Fusignano as a teenager watching the brilliant Budapest Honvéd sides of Ferenc Puskás, Sándor Kocsis and József Bozsik. The energy deployed by the Hungarians was in complete contrast to the labored, meticulous phases of play in the Italian football game at the time.
Their mental strength and character spoke to Arrigo Sacchi far more than their outstanding results.
Indeed, although Catenaccio was still a decade or so away from complete success under Helenio Herrera at Inter – despite Nereo Rocco's Padova succeeding with the system – the domestic game was a dull affair, despite the incredible number of flair players dominating the scene.
Italy was producing talent; they couldn't blend that talent with a style that inspired the fans.
A student of the game – like so many great managers over the era – Arrigo Sacchi was instantly won over by the brilliance of Real Madrid in the late 1950s and believed that Italian professional football player and team could be transformed with high pressing, speed on the counter, and individual steel at the back. Later, his dream would become a reality.
For now, plying his trade at local club Fusignano and being a shoe salesman to keep food on the table, was enough. Fifteen years in northern Italy yielded little in the advancement of his playing career. During this period, in the late '70s, Sacchi began to look towards coaching as a full-time option.
Arrigo Sacchi 4-4-2 System
His ideas were radical at the time. Sacchi believed that pressing in a 4-4-2 was possible, that shape could be retained and that overloading in crucial areas of the pitch through his full-backs would yield possession and control of the game.
However, it was too much, too complicated even, for a small club like Bellaria, with whom Arrigo Sacchi was enjoying a two-year stint.
Eventually, Sacchi hung up his boots – and his shoes – to pursue a managerial career at provincial side Baracca Lugo. Having already worked as a  youth coach where his zonal marking, inventive high defensive line, high tempo methods had proved to be a success, the club decided to hire Sacchi in the hope that he would guide them out of the lower leagues.
It was a period in his career that Arrigo Sacchi defines as a "learning experience." Like most young managers early on in their career – Sacchi was only 26 when he took the Baracca role – the pressure of dealing with players older than himself was tough. "My goalkeeper was 29 and my center-forward was 32. I had to win them over with my tactical solutions"
Man-management skills learned at Baracca would return to the fore and help Sacchi gel his AC Milan team in later years. For now, however, he was a nobody; a man with great dreams, great ideas but little experience.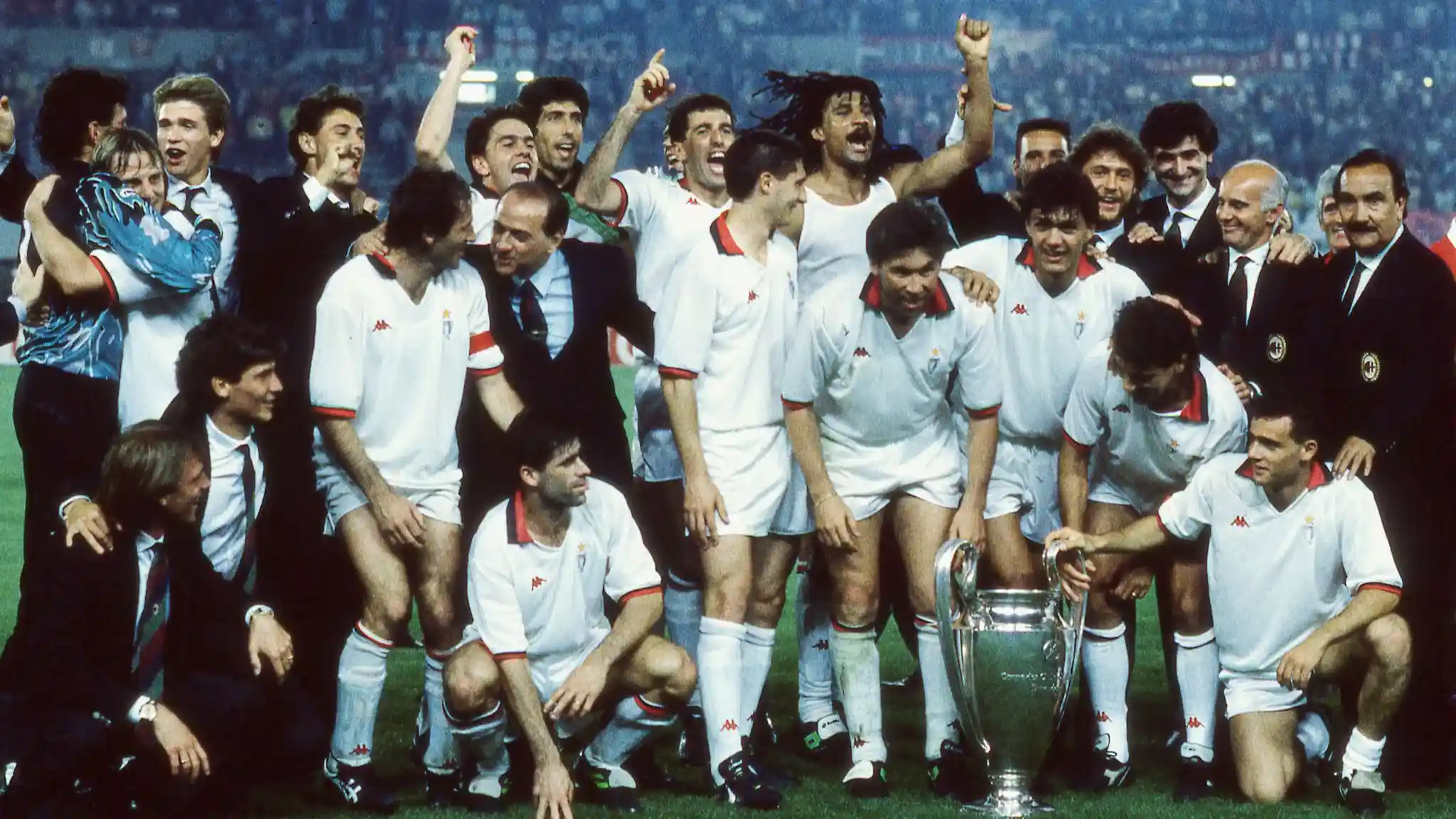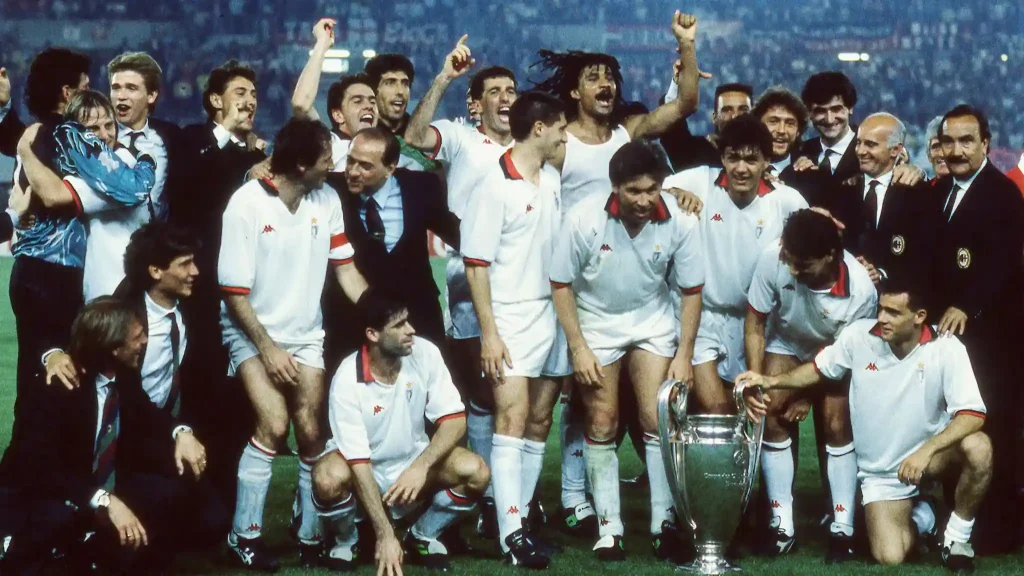 Lacking Experience
At the time in Italy, few managers had such little playing experience. The overwhelming perception was that they knew less about the game, one that was prevalent across Europe. Parma would come calling in 1985, which proved to be a challenge for Arrigo Sacchi early on.
Having spent time as a youth coach at Fiorentina, where his zonal marking ideas were considered risk free in a domestic game dominated by tight man-marking and his ability to galvanize and motivate young players a bonus, Parma, in Serie C1 at the time, believed the 36-year-old was the inspiration needed to return to the professional leagues. It was a challenge that Sacchi faced head-on.
Parma represented the final step in the progression of Arrigo Sacchi from an underwhelming player to a visionary manager. It also allowed him to refine his coaching philosophy on the training pitch with players of comparable quality.
Sacchi immediately instilled his philosophy of 'Universality' – that players should be comfortable operating in a number of positions and equipping themselves with the skills to play almost anywhere on the pitch.
He had already enjoyed success with these methods with youth team players at Fiorentina and as manager of Rimini, who he regularly rotated during games and asked them to become "complete soccer players."
It was one thing coaching young players with so much to learn. It was another thing convincing senior players to adapt their game to suit this vastly different style.
The high defensive line and pressing had to be done in blocks with covering support, the counter-attacking had to be at five to six meters per second, and the possession needed to be efficiently used to penetrate the opposition at the earliest moment possible.
Arrigo Sacchi Success
At Parma, it was largely a success. The Gialloblu romped their way to the Serie C1 title and then came within three points of Serie A the following season. Their gusto in the pressing phase was the talk of supporters up and down Serie B.
For Arrigo Sacchi, his big break would come in the Coppa Italia against an AC Milan team. Twin defeats of Berlusconi's Rossoneri would send shockwaves through San Siro and see the media mogul approach Sacchi with a view to appointing him as the manager in 1987.
He duly accepted and faced a tidal wave of challenges in AC Milan. So he set about refining his philosophy to make Milan the greatest club side globally.
Of the countless challenges facing Arrigo Sacchi in Lombardy, the greatest was perhaps the notion that he was still a nobody, with no playing experience and little chance of managing the big names at San Siro.
Later, dismissing the idea that only former players make good coaches, Sacchi famously said: "I didn't realize that to be a jockey, you had to be a horse first."
He inherited Italian greats in Franco Baresi and Mauro Tassotti, future ones in Paolo Maldini and Alessandro Costacurta, and three Dutch masters in Ruud Gullit, Marco van Basten, and Frank Rijkaard. The challenge was to manage his stars, to bring them on board – just like it had been at Baracca Lugo 12 years earlier.
To compound matters, he was following in the footsteps of Fabio Capello and the great Nils Liedholm, managers that had failed to win a trophy during their stint in red and black. Success would only be tangible in the form of silverware.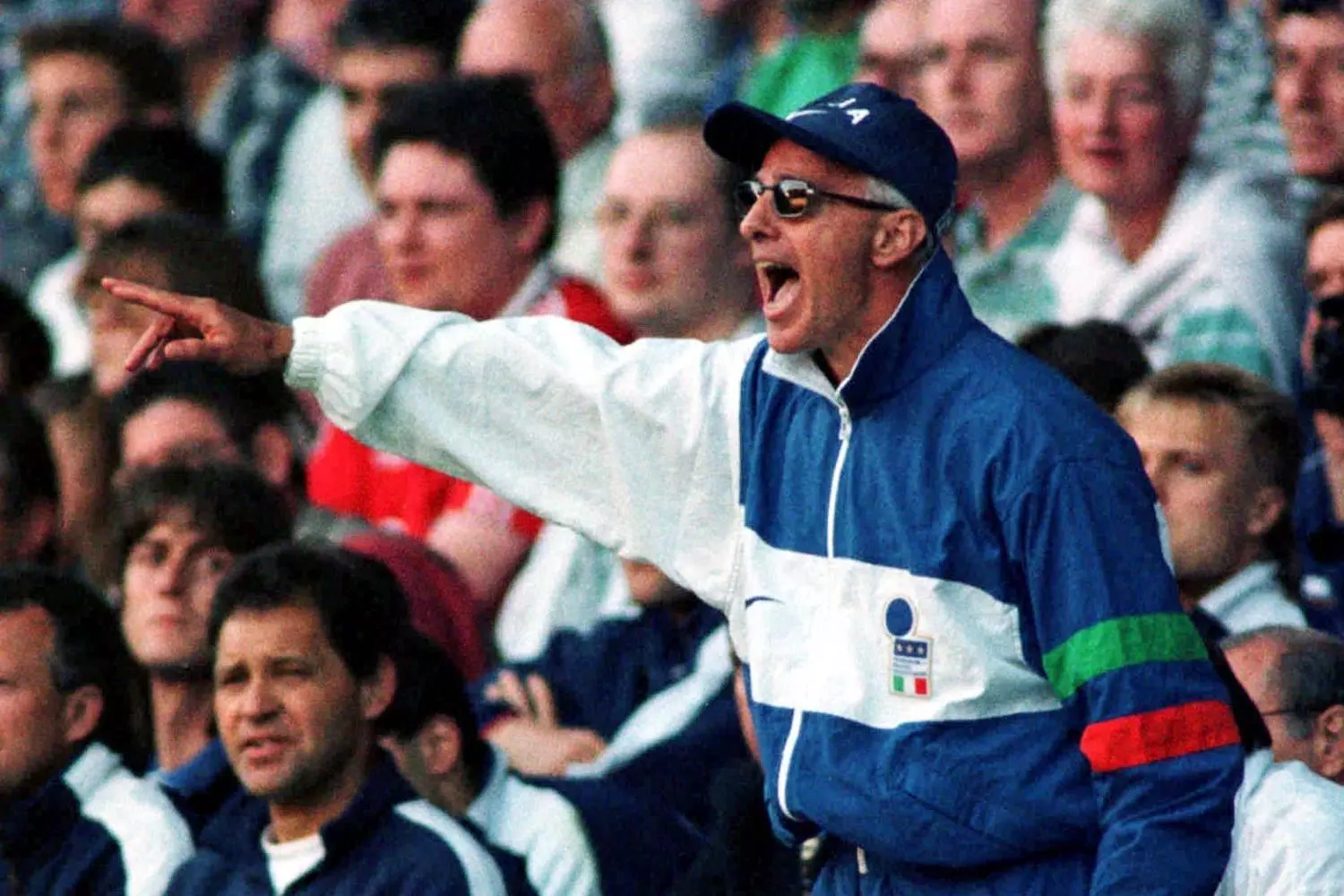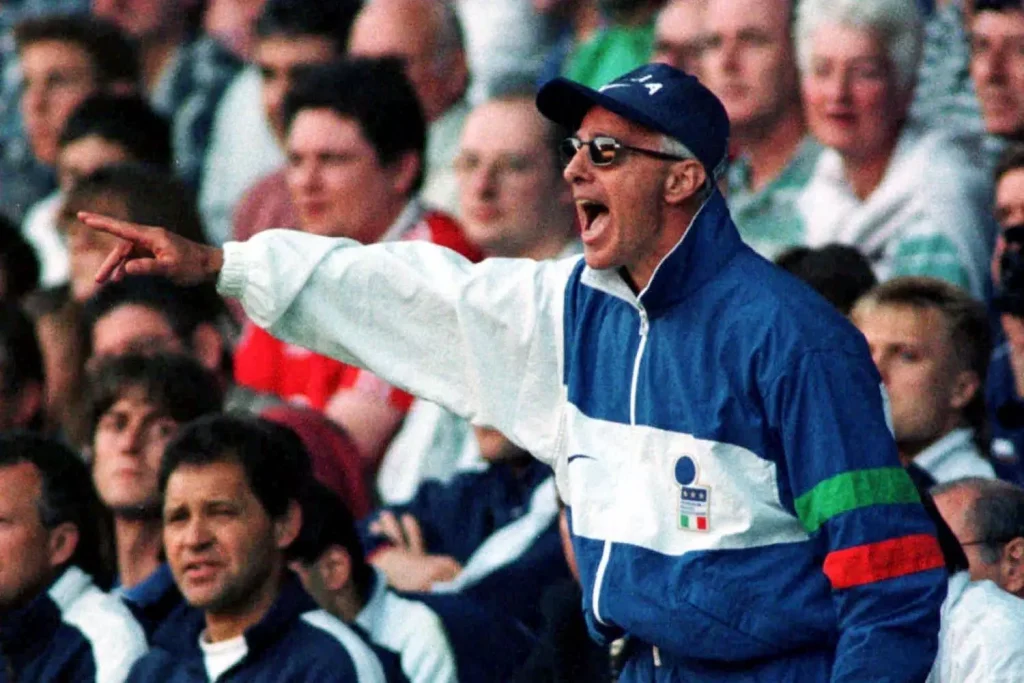 Shadow Play
Arrigo Sacchi's initial work at AC Milan on the training pitch focused on a popular coaching style across the game, which he termed 'shadow play.' It involved players working as a unit, often without the ball, keeping their shape, and changing their role according to what the opposition was predicted to do.
A great story from the time emerged later. It was said that a scout from an opponent was hidden in the bushes of Arrigo Sacchi's AC Milan Milanello training ground and spied on these early sessions.
Upon reporting back to his club's manager, he explained that Sacchi had the players working on defensive phase shape … but without a ball. Sensing his staff member had gone crazy, the manager asked him to leave and continued his preparations for the game.
They lost, and AC Milan kept a clean sheet.
Despite being a self-professed disciplinarian, Arrigo Sacchi also believed in the power of harboring a tight-knit squad. The Italian once said: "To build a team, you must find players who speak the same language and can work well together.
You cannot do anything on your own, and if you do, it won't last long. I often quote Michelangelo: 'The spirit guides the hand.'"
This ability to bond his squad of stars from around Europe is often overlooked when Sacchi's impact at Milan is considered.
While many focus on his coaching philosophy, it was his work in the changing room that ultimately bonded the various backgrounds and inspired Silvio Berlusconi to keep him in charge despite a notably inauspicious start to life in Serie A.
It was a wise decision: during Arrigo Sacchi's four years at the helm Milan won eight titles, including a Scudetto, back-to-back European Cups, and two Intercontinental Cups. His high pressing game was probably better equipped to face the challenges in Europe than the deep-lined, cautious Serie A.
However, his ability to transform opinion saw Milan become the envy of fans across Italy, with many going on to bemoan their side's lack of enterprise in attack. Slowly, in enormous thanks to Sacchi, the defensive legacies of Helenio Herrera and Nils Liedholm were beginning to crumble.
Attention To Detail
Franco Baresi famously stated that Sacchi's training methods and attention to detail were justified when Frank Rijkaard scored in the 1990 European Cup final against Benfica. Benfica's center-backs were drawn into man-marking Marco van Basten and as a result, offered space in behind.
As a result, Sacchi ordered van Basten to drop deeper and take the defender with him, and Rijkaard to make a late dart into that space. It was textbook stuff. Sacchi later said they had practiced the move around 30 times in training before the game.
As the excellent John Brewin states for ESPN: "At the Milanello training ground, a walled gymnasium was used to train the physically demanding pressing game. Now unused, it still stands as a memorial to Arrigo Sacchi.
Italian soccer was cautiously defensive until Sacchi got his hands on it. He revolutionised football in Italy."
When Sacchi left in 1991, it was hardly a surprise. Quarrels with some of his big names began to form rifts in the squad and his inability to win another Scudetto had a small minority questioning his managerial style in AC Milan.
Time For Arrigo Sacchi To Leave
It was probably the best time for Sacchi to leave. He had exhausted his players with meticulous attention to detail, focusing on mental strength and in-your-face style. He was everywhere, from the training ground to the television set, and he was now being linked to the biggest job in Italy – that of the Azzurri.
Much like Pep Guardiola had to leave Barcelona after his demands became too much for a squad that had lived off his every word, Arrigo Sacchi had encountered the same issues 21 years earlier.
With Marco van Basten perennially struggling with injury, he also missed the influence of a clinical goalscorer in his starting line-up. It was a massive loss for Sacchi, who relied heavily on the ability of a proven marksman to take the chances that his high press would create.
Steve Amoia of World Football Commentaries sums up Sacchi's time in Milan best in his review of Sacchi's autobiography: "Much as Sir Bobby Robson and Louis van Gaal were to a young, and mostly unknown, José Mourinho, Berlusconi was Sacchi's mentor to a much larger world of international soccer."
He recognized his talent and took a chance on a 'Mr. Nobody' to quote Sacchi himself. The results were eight trophies in a spectacular four years with an AC Milan side that etched itself into the pantheon of world soccer. Sacchi remains the last manager to win back-to-back European Cups."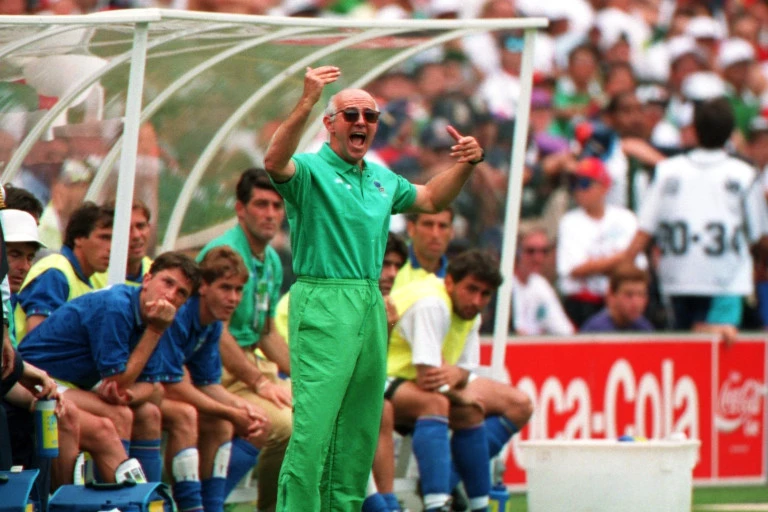 Managing Italy
Arrigo Sacchi's latest chapter was with the Italian national team. He was tasked with replacing Azeglio Vicini, who had led Italy to a third-place finish at their home World Cup a year earlier in 1990.
Relying on a core squad made up of his successful Milan side – which was entirely Italian except for their famous Dutch trio, Sacchi set about building an Italy national team that could replicate the success of Paolo Rossi and España 82.
Blending the experience of Franco Baresi and the youthful brilliance of Paolo Maldini, his first test was to strengthen the defensive backline.
It showed Sacchi's outstanding ability to adapt and motivate his players in a short period of time that he was able to succeed as an international football manager.
Going from daily shadow play drills and high-intensity exercises at Milanello to sporadic camps with the Italy national team, Arrigo Sacchi's methods had to be altered to get as much as he could out of his players in the short time they had together.
It's this adaptability that ultimately made him a success as Italy manager.
Unsurprisingly, his period in charge of the national team was littered with yet more controversy. He failed to select Gianluca Vialli, Roberto Mancini, Giuseppe Bergomi, and Walter Zenga for his World Cup squad of '94 after falling out with each of them.
In addition, people questioned his wisdom, citing that he favored AC Milan over Italy's other major clubs and left out their stars as a result.
The truth is, Arrigo Sacchi needed to feel comfortable with his squad. He needed to believe that they could and would press high and live by his word. But, unfortunately, despite their undoubted talent, Sacchi wasn't sold in the case of the aforementioned quartet.
Changing The Ethos
Having failed to negotiate their way through a tricky group at Euro 92, with a loss against Norway ultimately their undoing, Sacchi set about changing the ethos behind his philosophy and focusing more on defensive stability and giving greater freedom to the finest match-winner in world soccer, Roberto Baggio.
Baggio was often exempt from Arrigo Sacchi's pressing game, drifting into space and creating opportunities for the team. He was the focal point of all attacks like van Basten was in Milan.
But whereas van Basten was required to finish moves that had been started high in the opposition half, Baggio was needed to create and score. The burden on Il Divin Codino's shoulders was immense.
Arrigo Sacchi's intensity and ability to galvanize his Italy national team after their opening game defeat to Ireland stood testament to his fundamental quality as a man-manager.
As a result, he led Italy to the 1994 FIFA World Cup final, justifying not only his controversial team selections but also his unwavering faith in Roberto Baggio, as the Azzurri fell just short.
He stayed with Italy until their failed assault on Euro 96 and went on to have a quieter time in a rapidly evolving game. Even to the end, however, his views were thought-provoking. On not being given enough time in later roles, Sacchi said: "Results are what matter today, not your work ethic. You can't build a skyscraper in a day, but you can build a shack."
It stands as Arrigo Sacchi's most tremendous success that his work with AC Milan would later lead to four Scudettos in five seasons under Fabio Capello and their toppling of Johan Cruyff's Barcelona Dream Team in 1994. Sacchi laid the foundations as the hard-working foreman for Fabio Capello to come in with designer glasses and fresh ideas and achieve the greatest success of all.
It's perhaps the greatest irony that while Sacchi was hugely influenced by the work of Rinus Michels and Holland's Total Football – the basis behind Barcelona's Cantera and first-team success – he later inspired Pep Guardiola in Catalunya and Frank de Boer at Ajax.
It further reinforces the notion that Sacchi's greatest strength is his legacy, one that continues to influence the modern band of Europe's foremost coaches, like Jürgen Klopp, José Mourinho, and Rafa Benítez.
Arrigo Sacchi Unique Abilities
Through a unique ability to bring his players on side, challenge the status quo and rely on his quality as a coach on the training pitch –  a dying trait in the modern game amongst many managers – the former shoe seller turned himself into both a role model and a proven winner.
It's all the more remarkable that such success was achieved in just a decade at the game's highest level.
His role as an innovator in bringing high pressing, the offside trap, and mental focus to his teams is unquestionable. His determination and belief that the defense and attack should be no more than 25 meters away from each other in an ideal situation are evident in so many AC Milan and Italy national team games. It's a testament to his quality as a coach that they were so well drilled.
So what, after all his years in the game, does Arrigo Sacchi think makes a good coach? His style is unique. He should aim for quality, not the superficial and the easy. I don't go to the bakery for the baker, but for the bread. A maestro is someone who demands excellence.
Despite being an outspoken, controversial figure for much of his late career, he transformed the landscape of Italian football in just a decade. He took Milan from perennial underachievers to Europe's most potent club side. As a result, he became the greatest "Mr. Nobody" in managerial history.
Arrigo Sacchi Facts And Figures
Full Name: Arrigo Sacchi
Birthdate: 01/04/1946
Birthplace: Fusignano, Italy
Managerial Career:
Fusignano 1973–1976
Alfonsine 1976–1977
Bellaria 1977–1978
Cesena (Youth Team) 1978–1982
Rimini 1982–1983
Fiorentina (Youth Team) 1983–1984
Rimini 1984–1985
Parma 1985–1987
AC Milan 1987–1991
Italy National Team 1991–1996
AC Milan 1996–1997
Atlético Madrid 1998–1999
Parma 2001
Managerial Honors:
Parma
1985–86 Serie C1 League Title
AC Milan
1987–88 Serie A Champions
1988 Supercoppa Italiana (Italian Super Cup) Winners
1989 and 1990 European Cup Winners
1989 and 1990 European Super Cup Winners
1989 and 1990 Intercontinental Cup Winners
Italy
1994 FIFA World Cup Runners-up