In 1978, the Football League lifted a 47-year ban on signing foreign players, and an influx of new talent flooded England's shores. At the forefront of this revolution was Osvaldo Ardiles.
He became referred to as 'Ossie' or Ossie Ardiles in Britain as he became a cult hero. In 1978, he was part of the Argentina team that won the World Cup.
Osvaldo Ardiles Early Days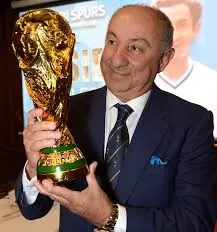 Osvaldo César Ardiles was born on August 3, 1952, in Córdoba (Argentina). In his neighborhood, often referred to his mates as 'Python', began to develop the art of stepping over the ball and caressing it for the enjoyment of those who later idolized him.
He started playing seriously at the age of 13 at Instituto in 1965. He debuted in the Argentine First Division with Instituto in 1970. Dressed in the red and white shirt, he overflowed the passion of the Instituto fans, along with Saldaño, Kempes, Beltrán, and Ceballos, among others.
After passing through the Institute, he joined the ranks of Belgrano, where he played for one season. Later he went to Huracan, a team in which, after playing three seasons, he left evidence of his excellent football repertoire and his impressive quality, remaining in Huracan until 1978.
His debut with the senior team was at the hands of César Luis Menotti in 1976 in Kiev against the Soviet Union. Following his debut, he became known in his home country as "Piton" Ardiles.
He was part of the great Argentine National Team of 1978, with which he was proclaimed World Champions at the 1978 World Cup. A Championship surrounded by controversy, but that meant an escape valve and one of the few great joys that an entire country plagued by the dictatorship could celebrate. He teamed up with Fillol, Olguin, Luis Galvan, Passarella, Tarantini,  Gallego, Kempes, Bertoni, Luque, Ortiz, and Houseman, among others.
Osvaldo Ardiles Is A Roaring Success
In July of 1978, Tottenham Hotspur announced the signing of Argentine World Cup winner Osvaldo Ardiles in an unprecedented move that changed English soccer forever. During his time at Tottenham, he was instrumental in helping Tottenham Hotspurs become FA Cup winners in 1981 and 1982.
While playing at Tottenham, he suffered a tragic event that made him move to Paris Saint Germain on loan. The Falklands War took his brother's life.
He was unable to return to White Hart Lane after the Falklands War, so he went on loan to Paris Saint-Germain in France. [1] He returned to Tottenham after a season in Paris.
In his second stage in the English club, he tasted glory again becoming UEFA Cup Champions in 1984 against Belgian club, Anderlecht.  After David Pleat resigned and Terry Venables was appointed caretaker manager of Tottenham in 1987, Ossie was asked to be a caretaker coach under Doug Livermore. [2] This gave him a taste of management and ignited his future career.
In 1987, Osvaldo Ardiles left Spurs to join Blackburn Rovers on loan and played five games. Then he briefly went through the Queens Parks Rangers and the Fort Lauderdale Strikers of the North American NASL.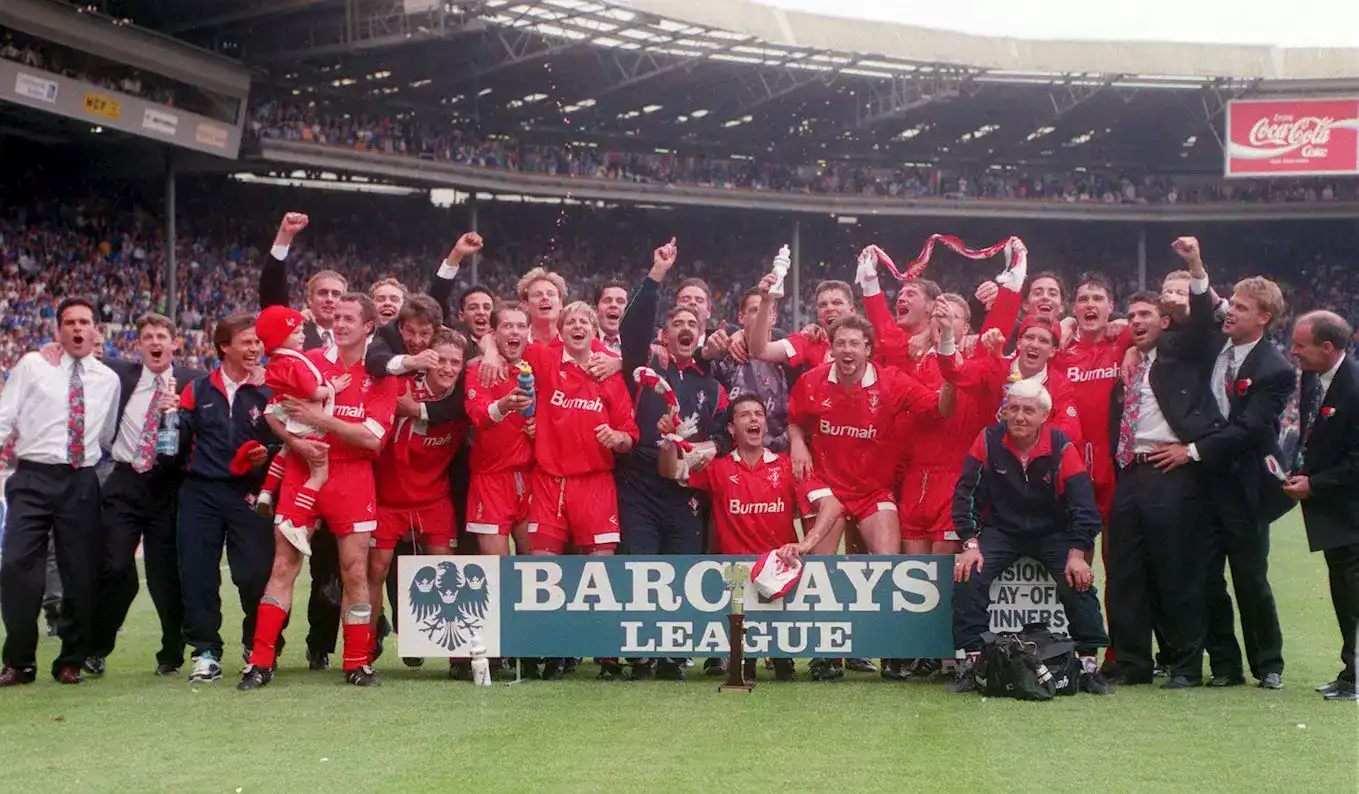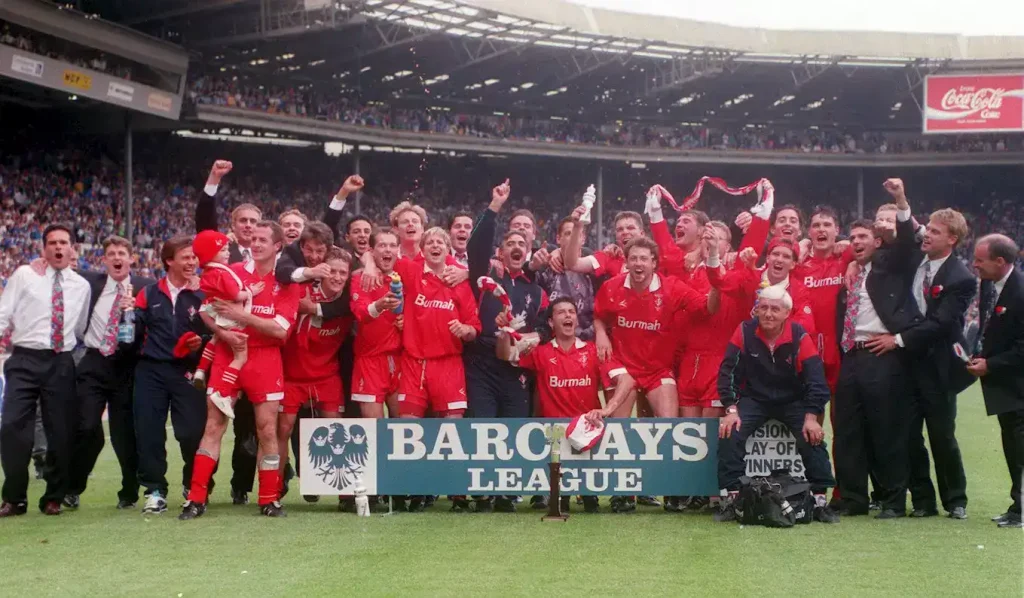 From Player To Manager
In 1989, he joined the ranks of Swindon Town as a player/coach. Having introduced the "Samba style" to replace the traditional English long-ball approach, Swindon Town began playing attacking football. The Swindon faithful were impressed with his free-scoring soccer.
After some initial success, Ardiles jumped ship to join Newcastle United (where he became the first foreign manager in the team's history). He only lasted 12 months before joining third-tier West Bromwich Albion.
Ossie Ardiles succeeded Bobby Gould as manager of West Bromwich Albion in June 1992. Ardiles played a key role in Albion's Division Two playoff victory over Port Vale at the end of 1992–93.
Soon after, he walked out of the Hawthorns to return to Tottenham as manager, but his tenure in Spurs management spell wasn't nearly as successful as his time playing. [3]
Though it was ultimately unsuccessful, his main breakthrough as a coach came with his old club Tottenham. At Spurs, Osvaldo Ardiles Famous Five of Jurgen Klinsmann, Illie Dumitrescu, Teddy Sheringham, Nick Barmby, and Darren Anderton became part of the club's folklore through their fluid, fun-to-watch style.
His club had just been punished for financial irregularities committed for which they were banned from the FA Cup for 1 year, fined £600,000, and had 12 points taken off. [4] Unfortunately, however, his team was unbalanced, and with results turning sour and his Tottenham languishing, Ossie was sacked after just a few months.
As the Spur's role did not work out as planned, he became a nomadic manager coaching in diverse and distant points of the planet while acquiring and imparting his enormous football knowledge.
Ossie Ardiles has worked in Mexico, Croatia, Japan, Syria, Saudi Arabia, Malaysia, Paraguay, and his native Argentina. [5]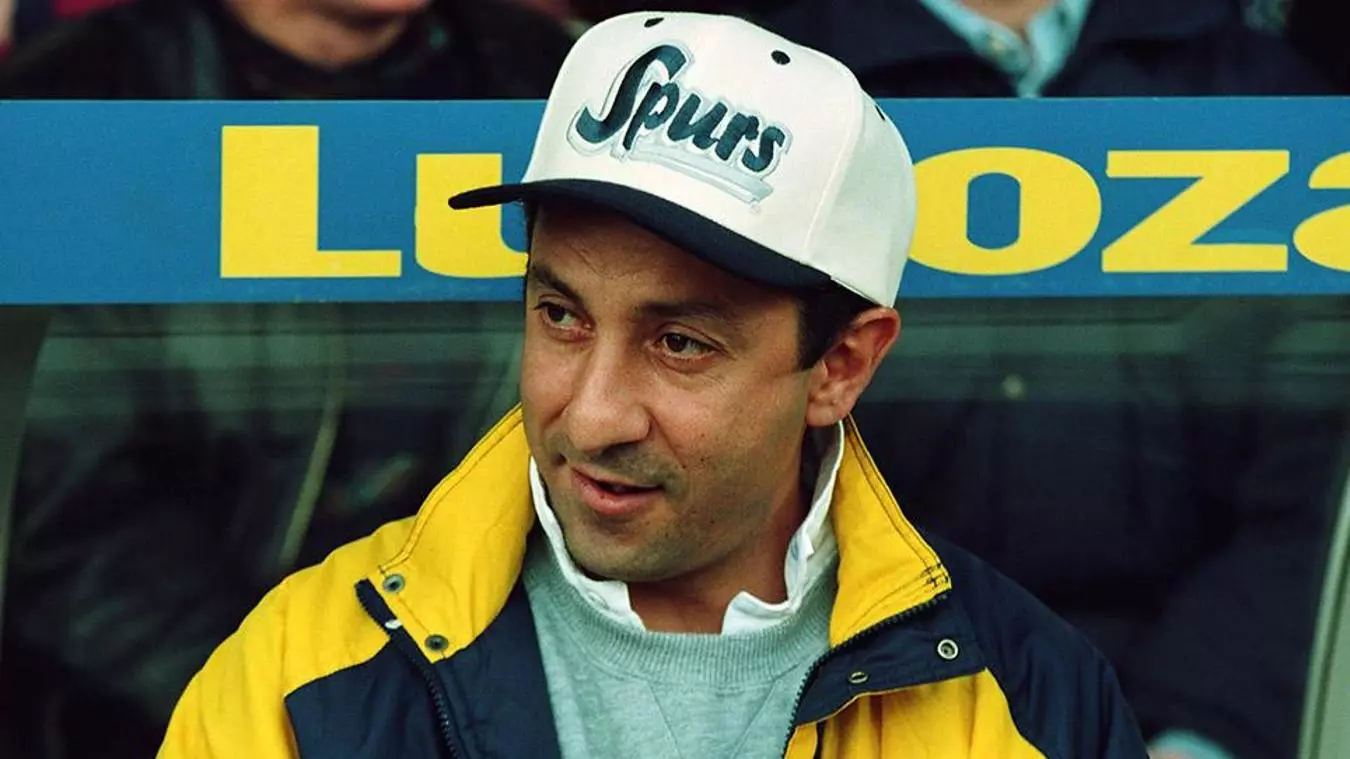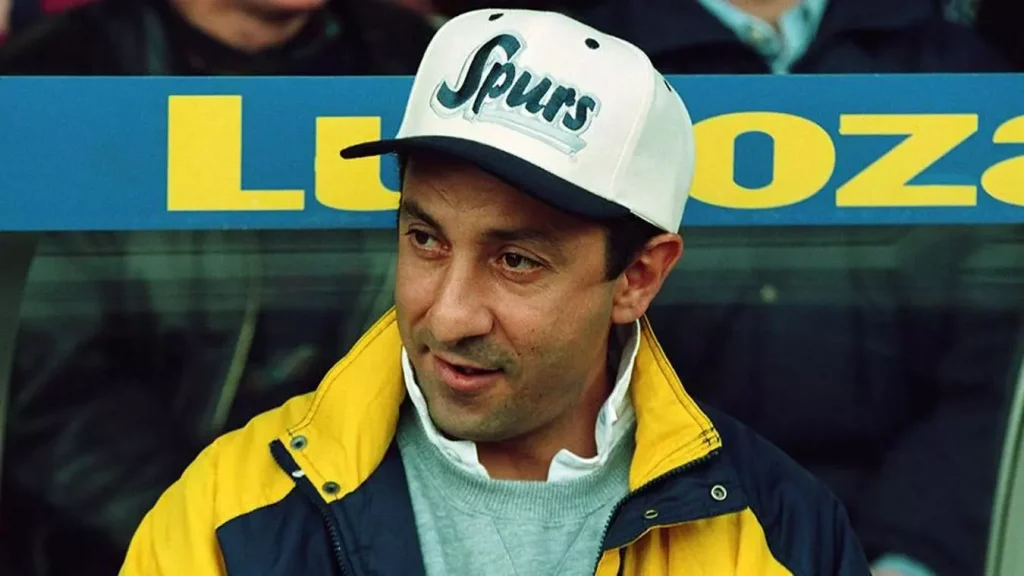 The Trailblazer
It was never a given that Ardiles could be successful in England. Latin American players tend to be more comfortable moving to leagues with similar styles of play, like Italy, Spain, and Portugal. Osvaldo Ardiles had the world at his feet. He could have gone anywhere, but he chose England, which could have been career suicide.
Thankfully, this significant risk paid off. Naturally, more clubs started looking beyond their borders for new talent. Two more Argentine stars, Alberto Tarantini and Alex Sabella arrived at Birmingham and Sheffield, respectively. Ipswich Town signed Dutchmen Arnold Muhren and Frank Thijssen, and the duo would go on to win the 1981 UEFA Cup.
In response to the large number of overseas players coming to practice their trade in England these days, the Premier League has proposed a maximum of 17 non-"homegrown" players per club squad and a maximum squad size of 25. Recently his old club Tottenham Hotspurs started a match with eleven foreign players, seven of them non-EU players.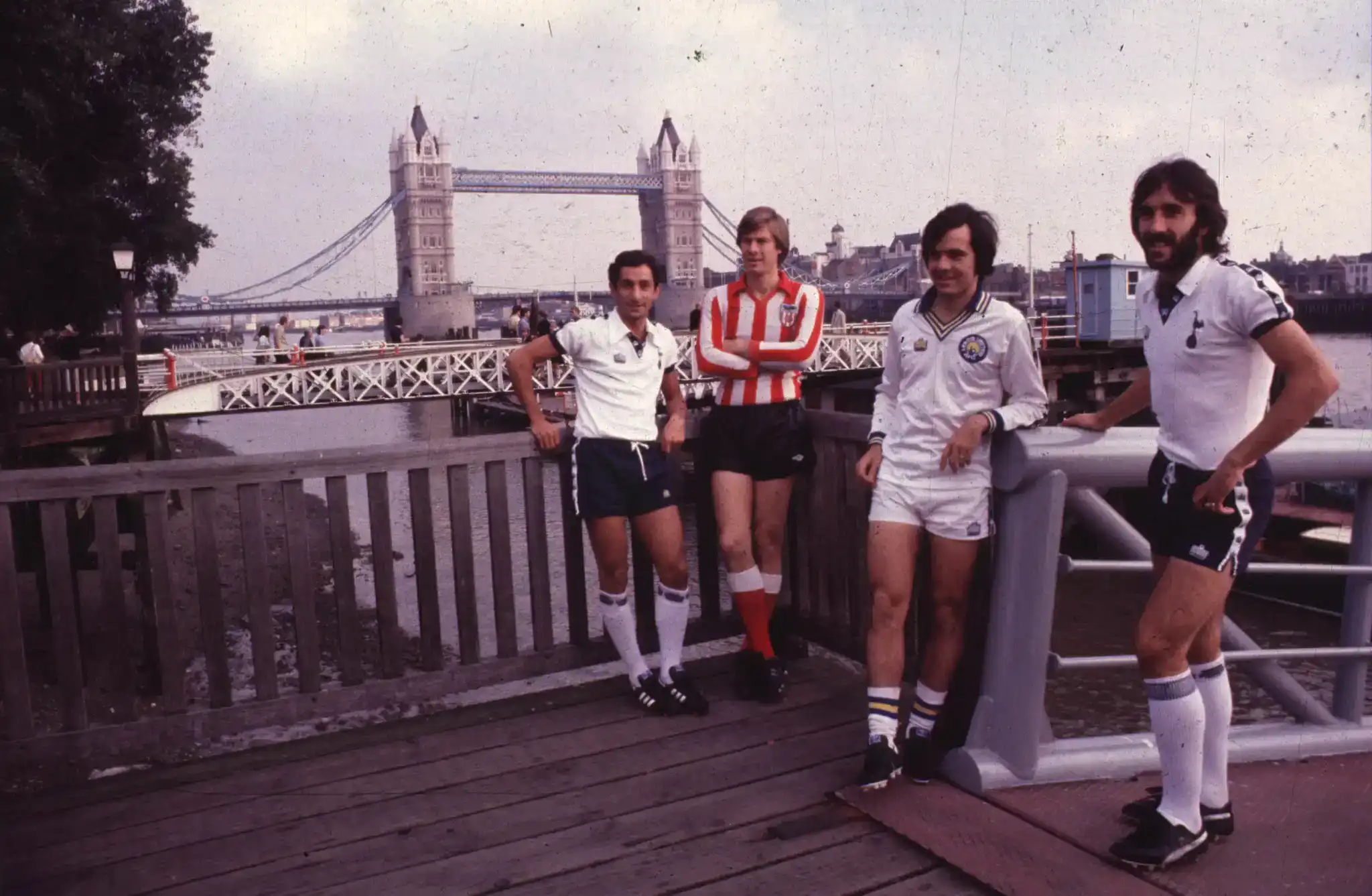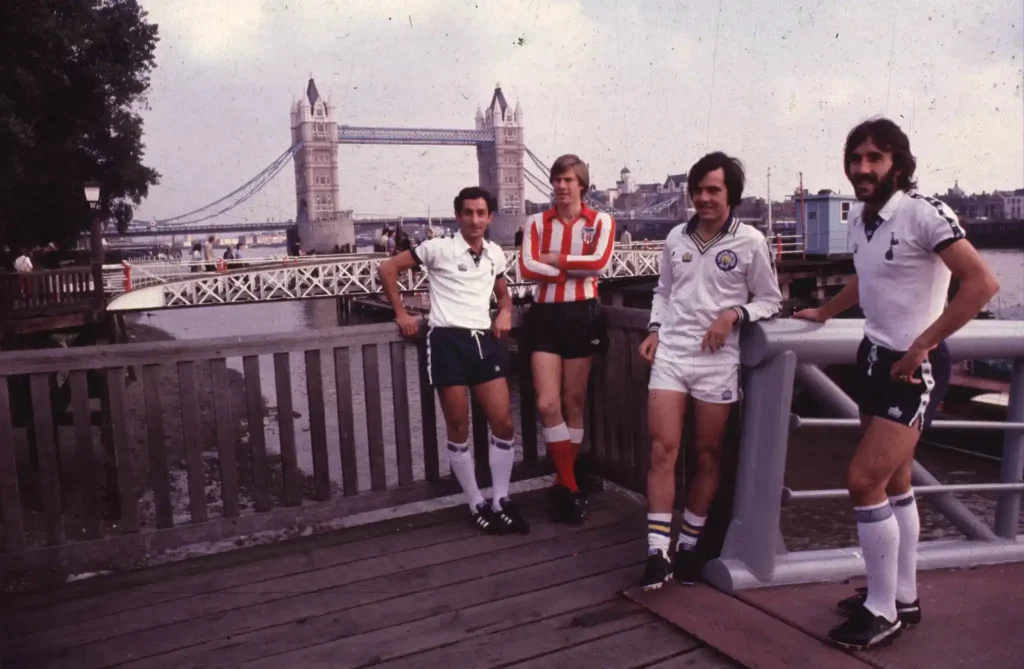 Osvaldo Ardiles Legacy
Ossie Ardiles was a trailblazer and a revolutionary who changed English soccer forever. These days, English league teams are brimming with foreign talent. Without Osvaldo Ardiles's legacy, it's hard to imagine the likes of Pep Guardiola, Jurgen Klopp, and Mauricio Pochettino going on to lead big clubs in the Premier League.
He has now become one of the best media commentators in world football.
Above all, an elegant player, with a great vision of the game, his ability to see the plays in his head before they happen gave him an amazing clarity when it came to the distribution of the game.
In addition, what few know is that Osvaldo Ardiles also had great physical power and a great spirit of sacrifice. He was so well-liked, he starred as Carlos Rey in the World War II film Escape to Victory.
Facts And Figures
Full Name: Osvaldo Cesar Ardiles
Birthdate: 03/08/1952
Birthplace: Cordoba, Argentina
Club Career:
Instituto de Córdoba 1973
Belgrano 1974
Huracán 1975–1978
Tottenham Hotspur 1978–1988
Paris Saint-Germain(loan) 1982–1983
Blackburn Rovers 1988
Queens Park Rangers 1988–1989
Fort Lauderdale Strikers 1989 [6]
Swindon Town 1989–1991
National Team Career:
Argentina 1975-1982 (51 appearances, 8 goals)
Playing Honors:
Tottenham Hotspur:
1981 and 1982 FA Cup Winners
1984 UEFA Cup Champions
Argentina:
1978 FIFA World Cup Winners
Management Career:
Swindon Town 1989–1991
Newcastle United 1991–1992
West Bromwich Albion 1992–1993
Tottenham Hotspur 1993–1994
Guadalajara 1995
Shimizu S-Pulse 1996–1998
Croatia Zagreb 1999
Yokohama F. Marinos 2000–2001
Al-Ittihad SC Aleppo 2001
Racing Club 2002–2003
Tokyo Verdy 2003–2005
Beitar Jerusalem 2006
Huracán 2007
Cerro Porteño 2008
FC Machida Zelvia 2012
Management Honors:
Swindon Town:
1990 Promoted to Division 1 Football League
West Bromwich Albion:
1993 Promoted to Division 1 Football League
Tokyo Verdy:
References:
[1], [2], [3], [4], [5], and [6]: https://en.wikipedia.org/wiki/Osvaldo_Ardiles
Images:
www.alamy.com/stock-photo-argentinas-osvaldo-ardiles-is-carried-by-triumphant-argentina-fans-109602985.html (main image)
www.expressandstar.com/sport/football/west-bromwich-albion/2019/03/09/former-west-brom-boss-ossie-ardiles-welcomed-back-to-the-black-country/
www.swindontownfc.co.uk/news/2018/april/special-edition-of-red-review-now-on-sale/
www.premierleague.com/managers/781/Osvaldo-Ardiles/overview
www.marca.com/en/football/real-madrid/2017/10/31/59f791f846163f456c8b45d0.html