At the end of 2021, we have been asking History Of Soccer readers to vote for your teams of the century across three different eras and, ultimately, the overall Best English Soccer Players Of The Century.
And now, after taking into account the thousands and thousands of votes we received, we can reveal that England's one and only World Cup-winning captain, the great Bobby Moore, has been named as the best English soccer players of all time.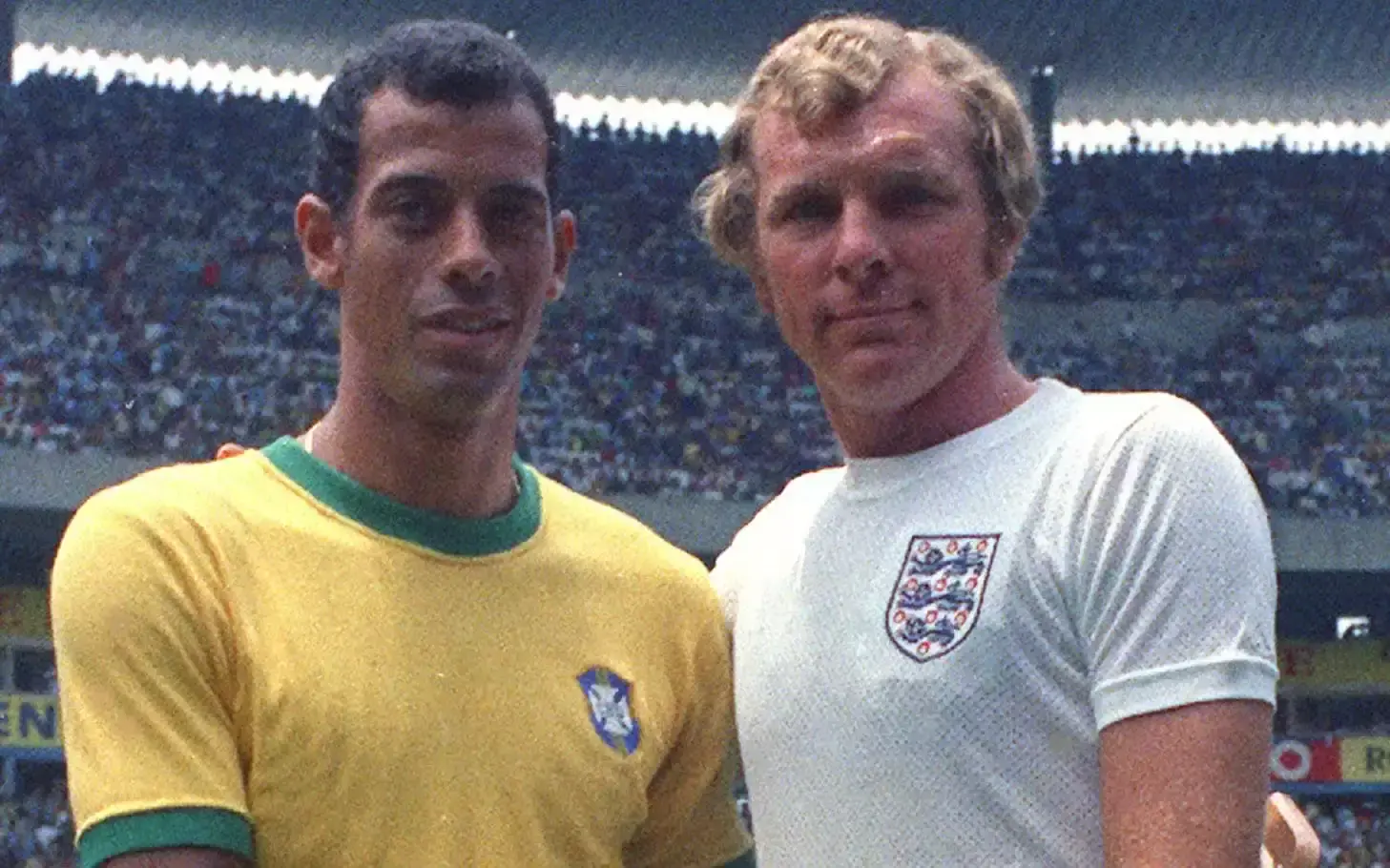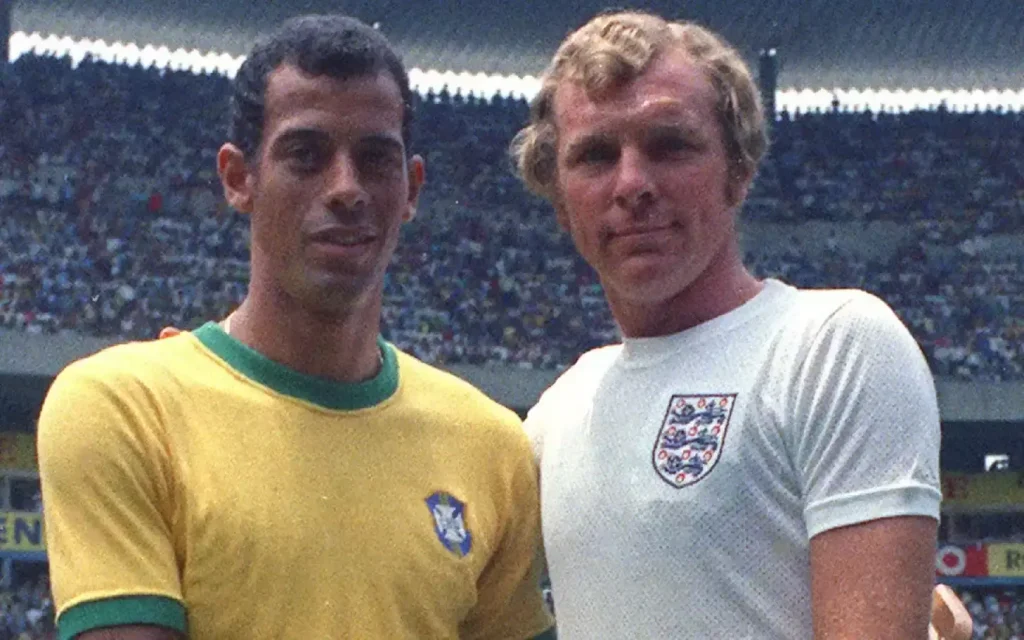 Best English Soccer Player
Without a doubt, the West Ham legend was one of the finest players ever to grace a soccer field anywhere in the world. He was not only the perfect professional, but he was also a respected gentleman.
In our unique voting poll, Bobby finished just ahead of George Best and Jimmy Greaves, who were second and third, respectively.
Bobby Moore was born in Barking, Essex, on the 12th of April 1941, and began his soccer career playing for local boys teams before joining West Ham and making his debut in September 1958. Bobby played his football with a calm authority that oozed class as an essentially quiet, modest man.
He made defending an art, timing tackles to perfection, or, more often than not, simply winning the ball by his intelligent positional sense and uncanny reading of the game, which enabled him to make so many clever interceptions.
With the Hammers, he won the FA Cup in 1964, followed by the European Cup Winners' Cup in 1965.
Bobby made his debut for England in 1962. The climax of his international career was the 1966 World Cup Final when he led England to a 4-2 victory against West Germany and won the Player of Players award for a series of impeccable performances.
Perhaps his finest match came during the 1970 World Cup in Mexico when, against Brazil, he and Pele provided a master-class in top-class defending and attacking play, respectively. Both Pele and Franz Beckenbauer rated Bobby as the best defender the world had ever seen.
Bobby's England career ended in 1973, his 108 caps being a record for an outfield player, and, in 1974, he joined Fulham. He played over 1,000 games before he retired in 1978. He was voted the youngest-ever winner of the Football Writers' Award at just 23 years old.
His other honors included the Order of the British Empire in 1967.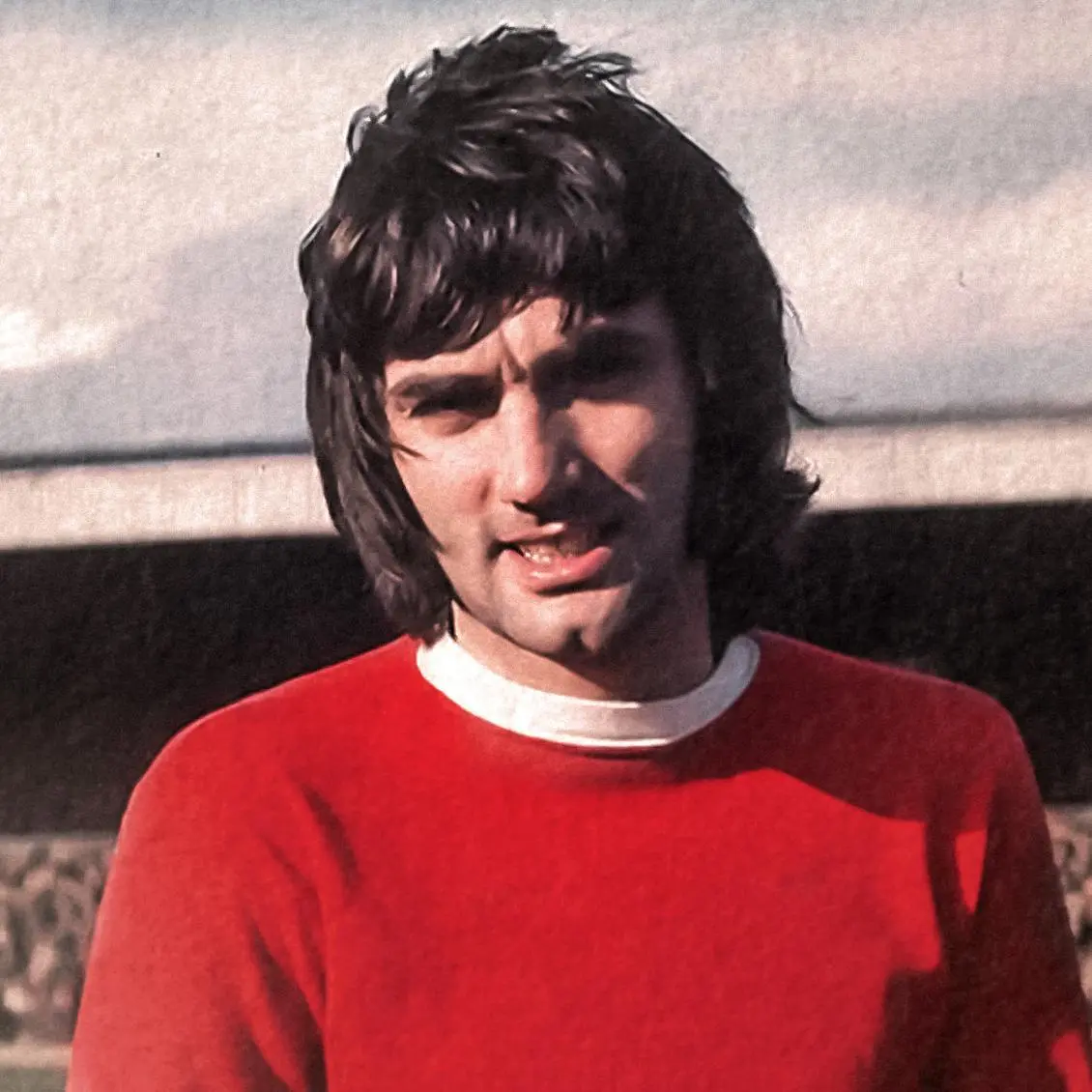 Runner Up
Narrowly behind Bobby Moore in the voting for the best English soccer players was the mercurial George Best, who, as a homesick 15-year-old, left Belfast and joined Manchester United in September 1961.
His talent as a soccer player was evident from the beginning. The most gifted soccer player of all time had outstanding speed, superb balance, good vision, and snakelike dribbling skills. However, his genius lay in his unpredictability and ball control.
Where everyone else would have shot at goal, he waited, went a little further, went past another defender- and then let fly! With his flamboyant style and natural ability, he kept spectators on the edge of their seats with his cheeky confidence rather than arrogance.
During his first season with Manchester United, 1964-65, George Best won the first of his two championship medals and the second one in 1966-67. United finished runners-up that season despite his 28 goals from 41 appearances.
However, any disappointments were erased after Manchester United beat Benfica 4-1 to win the European Cup for the first time.
George Best was at the pinnacle of his career, having been named both the domestic footballer of the year and the European player of the year in 1968.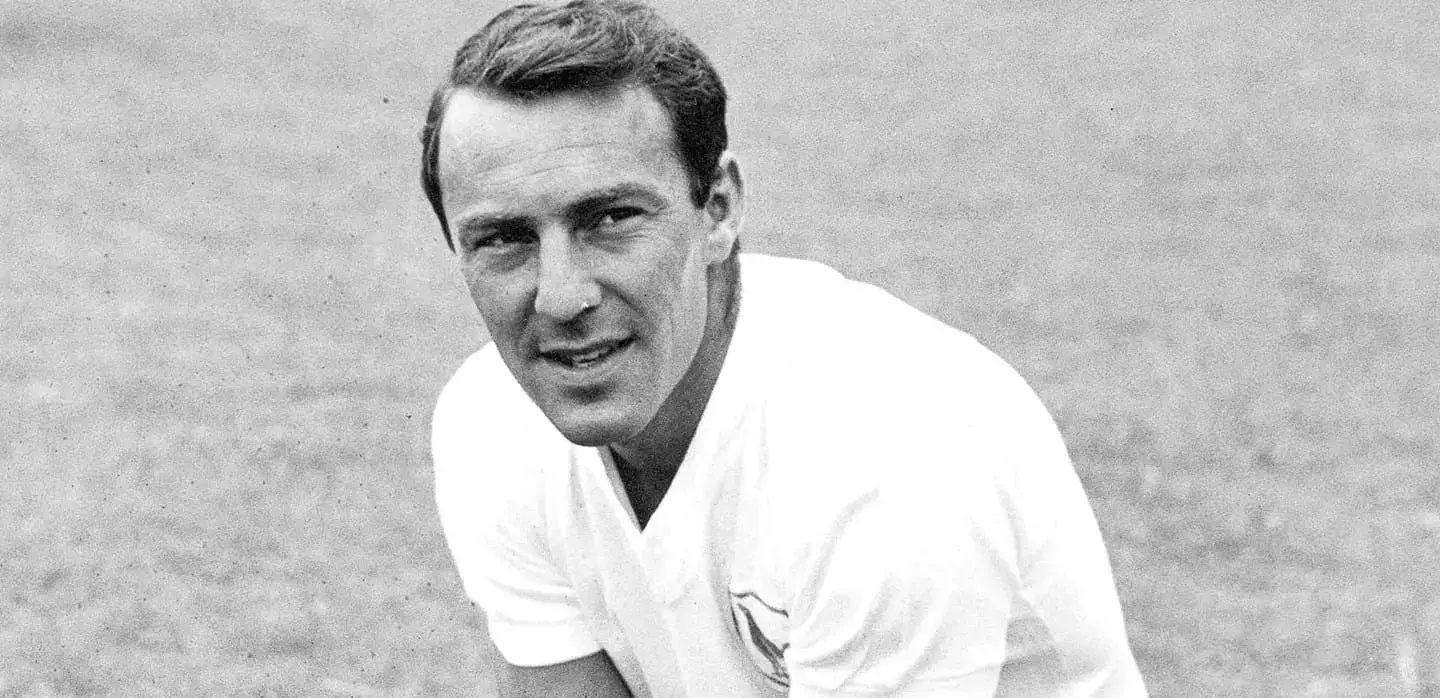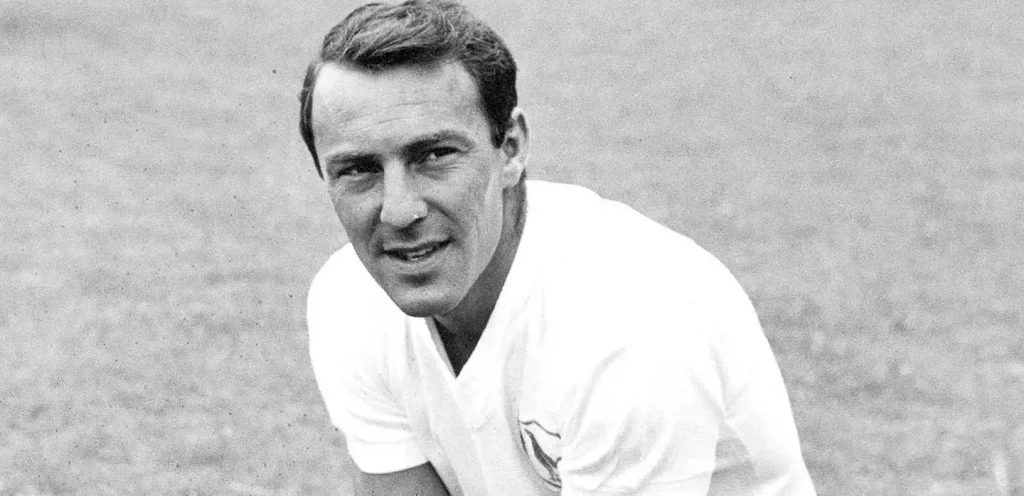 Third Place
According to our readers, in third place, the best English soccer players' vote was striker supreme, Jimmy Greaves. He is still considered to be arguably the greatest-ever goalscorer England has produced.
Born in Poplar, East London, in February 1940, Jimmy signed for Chelsea in 1957, aged 17. As the first player to score 100 goals before the age of 21, he left Stamford Bridge for AC Milan in 1961, but the experience was disappointing.
So after only four months, Jimmy returned to London to join 'Double winners Tottenham Hotspur for £99,999. Jimmy Greaves was a natural goalscorer, an opportunist extraordinaire, who thrilled fans with his deadly accuracy.
In his first season for Tottenham, he scored 21 goals from 22 league appearances, finishing as top scorer and helping Tottenham retain the FA Cup, scoring in a 3-1 victory at Wembley against high-flying Burnley.
He also contributed hugely to a European Cup run which saw Spurs controversially eliminated in the semi-final by Benfica.
The following season saw Jimmy Greaves hit an incredible 37 league goals – an all-time Spurs record! In fact, he was the First Division's top scorer six times between 1958-1969 and was the only Player ever to head the list for three consecutive years.
He scored two goals in the 1963 European Cup Winners' Cup Final in a 5-1 thrashing of Atletico Madrid when Spurs became the first English side to lift a European trophy.
Thank you to all our readers who took the time to vote and decide who is the best English soccer players of all time.