Ramona Bachmann hails from Malters in the Canton of Lucerne and is considered a prodigy in Swiss women's football. At 16, she made her debut for the Switzerland women's national team, where she has since played 130 matches and scored 57 goals.
Early Beginnings For Ramona Bachmann
She began her career at five years old, playing for FC Malters. Her father was a coach there, so she was allowed to play football with the boys.
She won her first trophy for the FC Malters U9 team.At 12, she entered the Credit Suisse Football Academy, which had recently been established in Huttwil. Then, as a striker with a quick turn of pace, Ramona Bachmann switched to Lucerne's SC in 2006.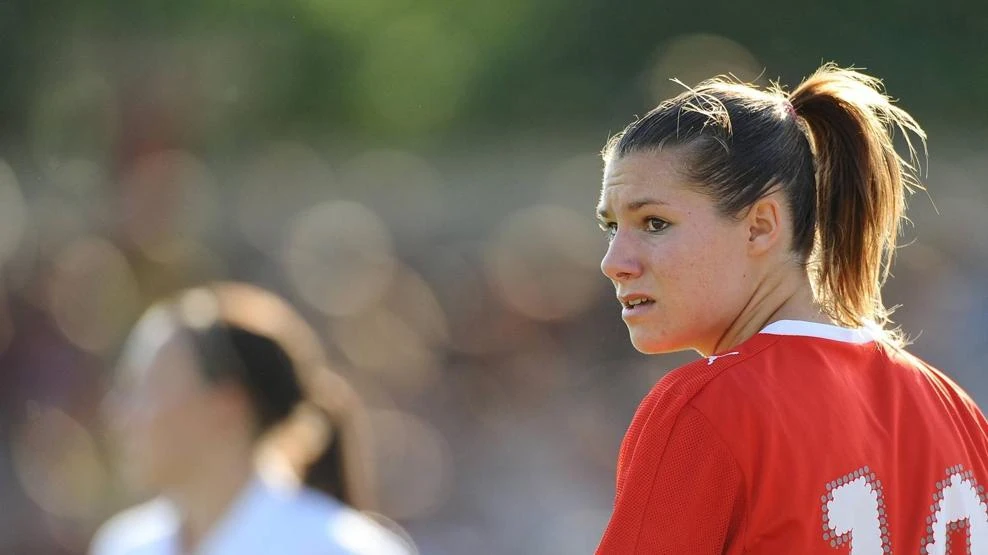 One year later, the young prodigy signed a professional contract with Swedish champions Umea IK, where she stayed until 2011, except for a brief stint playing for the Atlanta Beat in the US.
During her final year with Umea, she was selected as the most valuable player in the Swedish women's soccer league. After spending another four years in Sweden, she moved from FC Rosengård to VfL Wolfsburg in the German league in the summer of 2015.
Sweden, USA, Germany, And England
While at Wolfsburg, the No.10 won her second Swiss Player of the Year award. A key element of Wolfsburg's success was Ramona Bachmann, who led Wolfsburg to the final of 2016 UEFA Women's Champions League.
Known for her tremendous pace and silky dribbling skills, Chelsea Ladies FC knocked at her door at the end of that season. The Swiss international signed a three-year deal.
The Chelsea manager at the time, Emma Hayes, said, "Ramona Bachmann is a dynamic, creative spark that will make people get off their feet. Fans love that sort of player and she will suit the English game, because she is explosive and will make things happen around the penalty box. She can play a number of positions and I think the fans will love her. We are delighted to add her to our squad. I have no doubt she will set the division alight when we return to competitive action." [1]
After 48 appearances for Chelsea, the Swiss star joined Paris Saint-Germain on a two-year deal, taking her up to the 2023 Women's World Cup.
Throughout her career, Ramona Bachmann has had consistent back trouble. One of her legs is four millimeters longer than the other, and limited hip rotation does not help with her back injury issues. She will be hoping to stay injury free in the lead up to the World Cup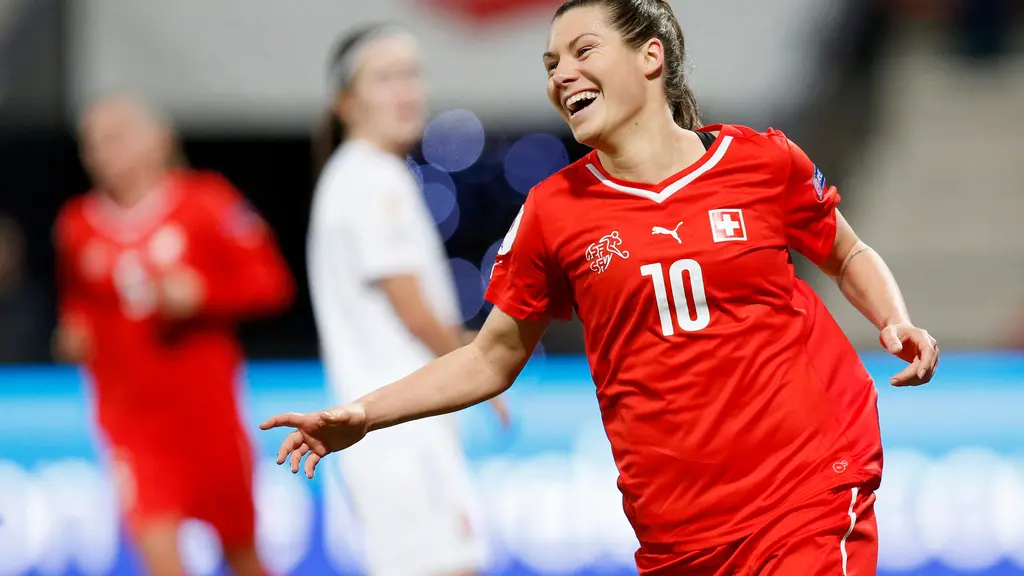 World Cup 2023
In October 2022, the striker scored in the 2023 FIFA Women's World Cup qualification playoff match versus Wales to help Switzerland qualify.
They are drawn in Group A again Norway, New Zealand, and The Philippines. If Ramona is fit, Switzerland will have a massive chance to qualify for the knockout round, just like in 2015. In the 2015 Women's World Cup, Ramona scored three goals, all against Ecuador.
Ramona Bachmann Facts And Figures
Full Name: Ramona Bachmann
Birthdate: 25/12/1990
Birthplace: Malters, Switzerland
Playing Career:
Luzern 2006–2007
Umea IK 2007–2009
Atlanta Beat 2010
Umea IK 2010–2011
Rosengard 2011–2015
Wolfsburg 2015–2016
Chelsea 2017–2020
Paris Saint-Germain 2020–2023
Playing Honors:
Umea IK
2007 and 2008: Damallsvenskan Champions
2007: Svenska Cupen [2]
2007 and 2008: Svenska Supercupen
FC Rosengard
2013, 2014 and 2015: Damallsvenskan
2012 and 2015: Svenska Supercupen
VfL Wolfsburg
2015–16: DFB-Pokal Winners
Chelsea
2017–18 and 2019–20: FA Women's Super League Winners
2017–18: Women's FA Cup Winners
2019–20: FA Women's League Cup
Paris Saint-Germain
2020–21: Division 1 Féminine Champions
2021–22: Coupe de France féminine Winners
Personal Honors:
2015 Women's World Cup
References:
[1]: https://shekicks.net/chelsea-sign-ramona-bachmann/
[2]: https://en.wikipedia.org/wiki/Ramona_Bachmann
Images:
Daniel Kopatsch/Getty Images (Main image)
Sportsfile
https://www.aargauerzeitung.ch/sport/schwule-spieler-mussen-sich-dumme-spruche-anhoren-lesbische-nicht-ld.1736672