Rivellino was born in the Sao Paulo suburb of Aclimacao on New Year's Day, 1946 but grew up in the neighboring district of Brooklin Paulistana.
In the 1950s, Sao Paulo was still a city of open spaces. As a kid, Rivellino played his pelada at Ponte do Morumbi, an open area of full-sized pitches on the site of Brazil's second-biggest stadium, the vast, bowled, 150,000-capacity Morumbi stadium.
'Those fields do not exist anymore. So today I have this football school because there is no space,' he says, standing on one of the astroturf pitches at his academy in Sao Paulo.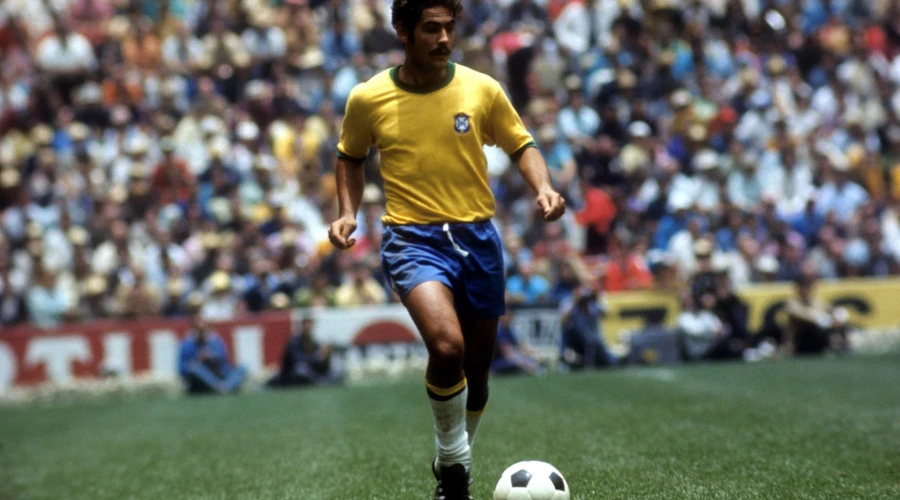 He Loved Shooting
At Ponte do Morumbi and on the nearby Clube Atletico Indiano soccer pitches, Rivellino realized the ferocious power he could generate with his shooting.
'I was born with that ability. I always hit the ball very strongly. It was something that God gave me,' Rivellino says.
One day one of his thunderbolts hit a school friend. 'He was a kid who didn't like to play that much.' he recalls.
The shot was so powerful it knocked the boy out. 'He was unconscious for three days".
My friends tortured me: "You have killed the guy," "You will be arrested." I cried,' he admits.
He would not keep the habit for long, but Rivellino said prayers for his first footballing victim.
He admits his devotion to the Catholic Church, where he was a coroinha, an altar boy, had less to do with faith than the free cinema tickets his priests used to bribe boys like him with.
'If you went to Mass, you won a ticket to see the serial movie the following Sunday. It was a beautiful childhood. I was a child of the streets in a good sense.'
It was away from the streets, within the confines of the five-a-side-style futebol de salao courts, that Rivellino's talent was spotted.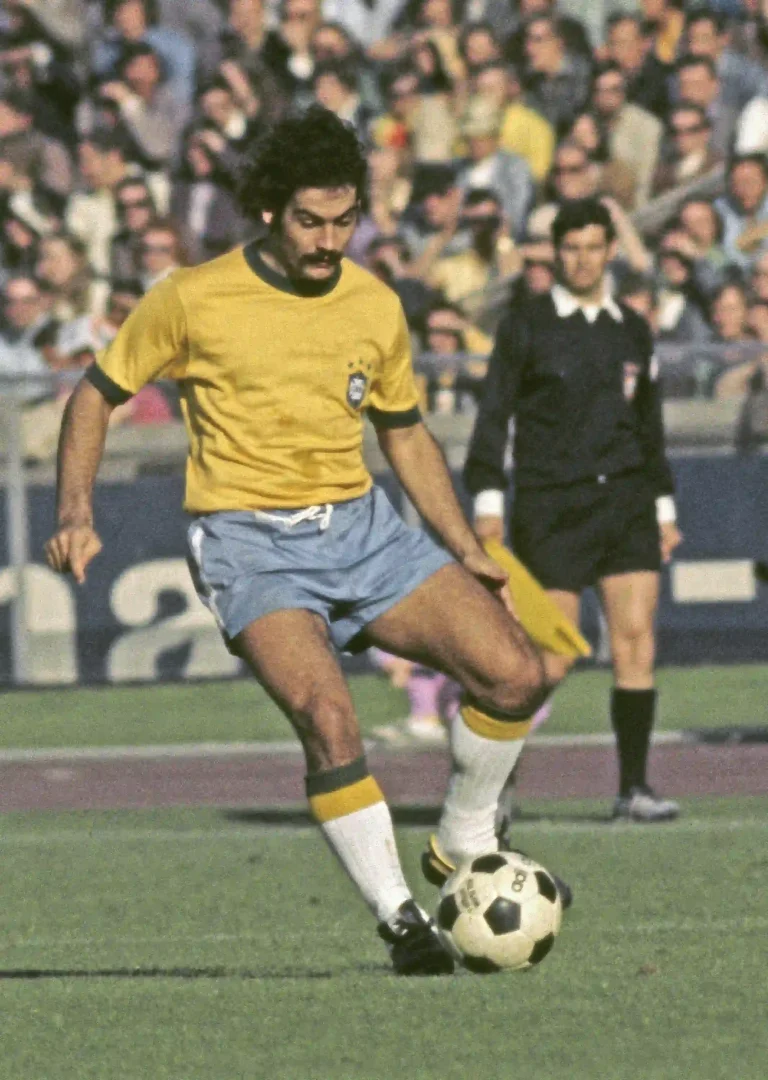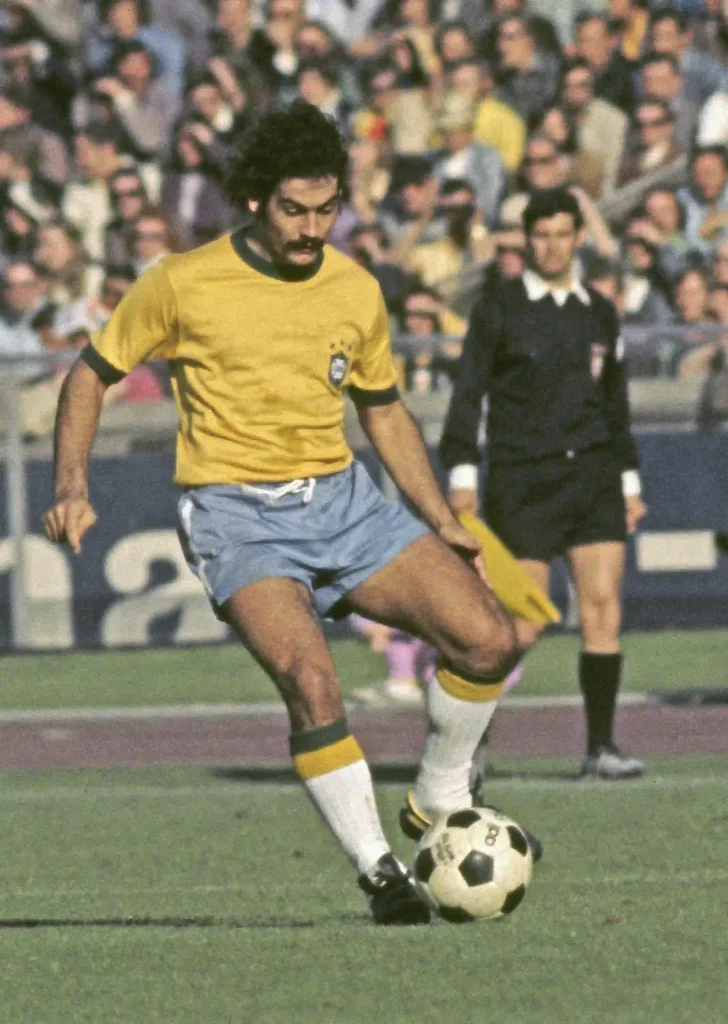 Futebol De Salao
When overseas coaches come to Brazil in search of the source of its natural-born footballing skills, futebol de salao is invariably at the heart of the thesis they return home with.
Played, usually indoors, on a hard pitch the size of a basketball court and with a ball that is smaller and heavier than usual, the game polishes the skills learned in the peladas.
Players learn to think and act faster in tight spaces. In addition, control and technique are improved because the ball rarely leaves the floor.
By the time the good salao player graduates to the full-size version, he should have a clear advantage.
Rivellino played for a city bank, BANESPA, where he quickly became a star of Sao Paulo's futebol de salao league.
As a boy with Italian blood in his family, he was inevitably a Palmeirense, a supporter of the green and whites of Palmeiras, the club founded by Italian immigrants in the early decades of the century.
When he shone against his boyhood favorites in the tournament's final, he could barely believe that the club's coach, Mario Cavalini, invited him to join his training sessions. 'We won, and I played very well. I was fifteen,' he says.
Cavalini was not the only one whose interests were aroused that fateful afternoon.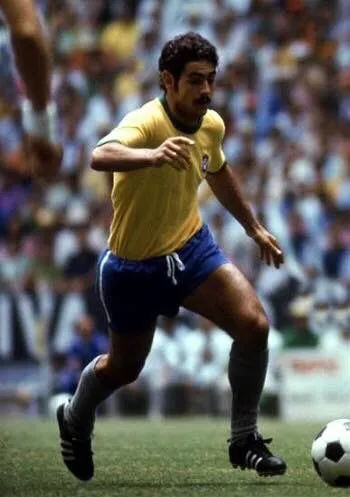 His Father Nicolino
Until then, Roberto's father, Nicolino, had been a rare spectator at his son's games. In his day, football was a third-class profession.
'I was beaten for playing,' he says. 'I was invited to a big club several times, but my salary at the telephone company where I worked was higher.'
When he heard Roberto was a keen player, he intervened.
Nicolino ran the Rivellino house with iron discipline. As a boy, the talkative Roberto had the nickname curio, the name of a particularly loud songbird.
On the streets, Nicolino was happy to let him fly free. 'A boy must be a moleque, he must play football in the streets, he must break windows,' he smiles.
But at home, his word was absolute. 'I cut his wings a lot,' says Nicolino. 'He was beaten with a belt, as was his brother.
I wanted their understanding, to be good people, to see what life is like.'
When he saw the gifts his son had developed – and the money now available in the game – he became his son's first unofficial manager.
Roberto was happy to have his father take the reins. 'He saw a lot of qualities in me, so he motivated me very much,' he says.
Word of Rivellino's talent had spread to Palmeiras' most significant rivals in Sao Paulo, Corinthians Paulista.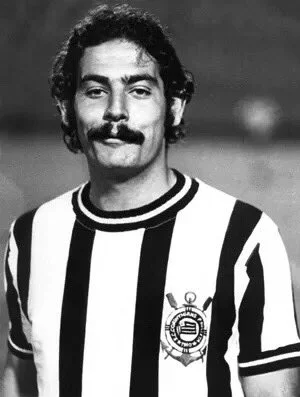 Corinthians Paulista
When they made a more lucrative offer, Nicolino recommended Roberto follow his head rather than his heart.
Roberto went on to wear the white and black of Corinthians Paulista for more than a decade.
Corinthians failed to win a state league title during Rivellino's time there, a streak that ended 23 years after he left.
Immediately after Rivellino was sold to Fluminense, the O Tricolor Carioca saw immediate dividends.
The new signing scored a hat-trick in the 4-1 friendly win against his old club in front of 100,000 fans at the Maracana.
The former attacking midfielder helped Fluminense win back-to-back Rio de Janeiro championships in 1975 and 1976
Rivellino's heroes were Didi, Chineisinho, the star of the Palmeiras side, and Jair da Rosa Pinto, a reserve in the Brazil squad of 1962 and a master of the dead ball situation at Portuguesa.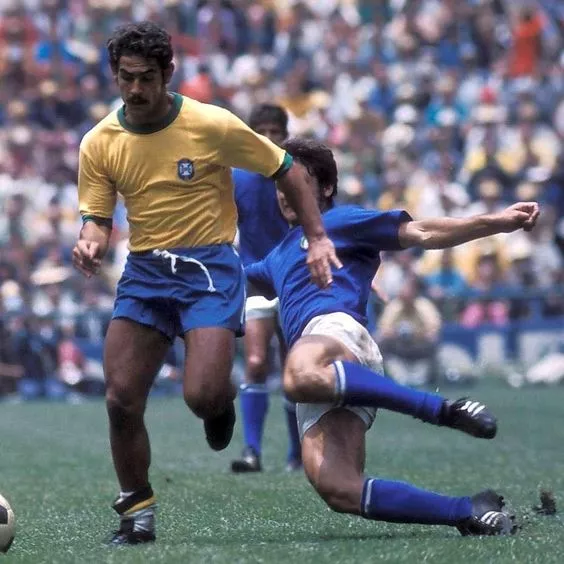 Hours Of Practice
Rivellino would spend hour after hour trying to replicate Jair's lethal armory of bater falta, free kicks.
His rise through the game in Sao Paulo was rapid. He was far from a one-trick pony. As well as his shooting skills, he possessed a flair for Garrincha-like dribbling.
Like the Joy of the People, he reveled in handing out the humiliations his sleight of the foot could inflict on defenders.
Like his grandfather and father, he was also a fighter. His high-octane style soon made him a darling of the Corinthian crowds.
By 1965 he had been drafted into one of Feola's squads preparing for England.
Nevertheless, he sat on the bench during the 5–0 thrashing of Hungary by a predominantly Paulista team at Morumbi.
However, he would have to wait until after the disaster of Brazil's disastrous 1966 World Cup campaign to win the first of his record 121 caps.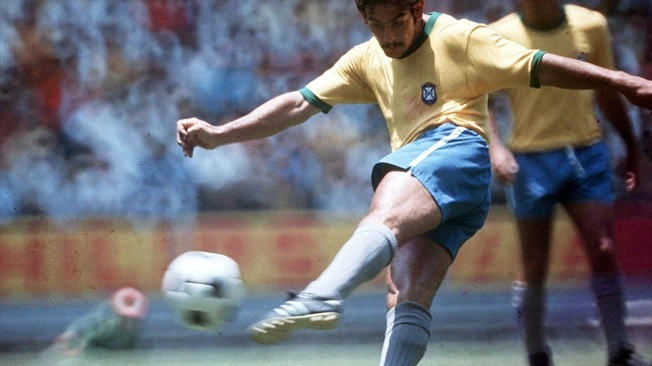 1970 World Cup
Rivellino's most significant moment in this football career was the 1970 World Cup. In Mexico, the central midfielder was displaced by Mario Zagallo to the left wing. He started there in five of the six Brazilian matches during the tournament.
And he scored three goals – two of which earned him the name of "Patada Atomica" from the Mexicans.
His outstanding performances made the specialized media rank him among the eleven greatest stars of this World Cup.
With Pele out of the team, he was the new number 10 and the national idol at the 1974 World Cup in Germany.
Although Rivellino performed exceptionally well in the tournament, the country performed poorly, finishing in fourth place.
The soccer player with the giant mustache also played in the 1978 World Cup, where he and his Brazilian teammates finished third.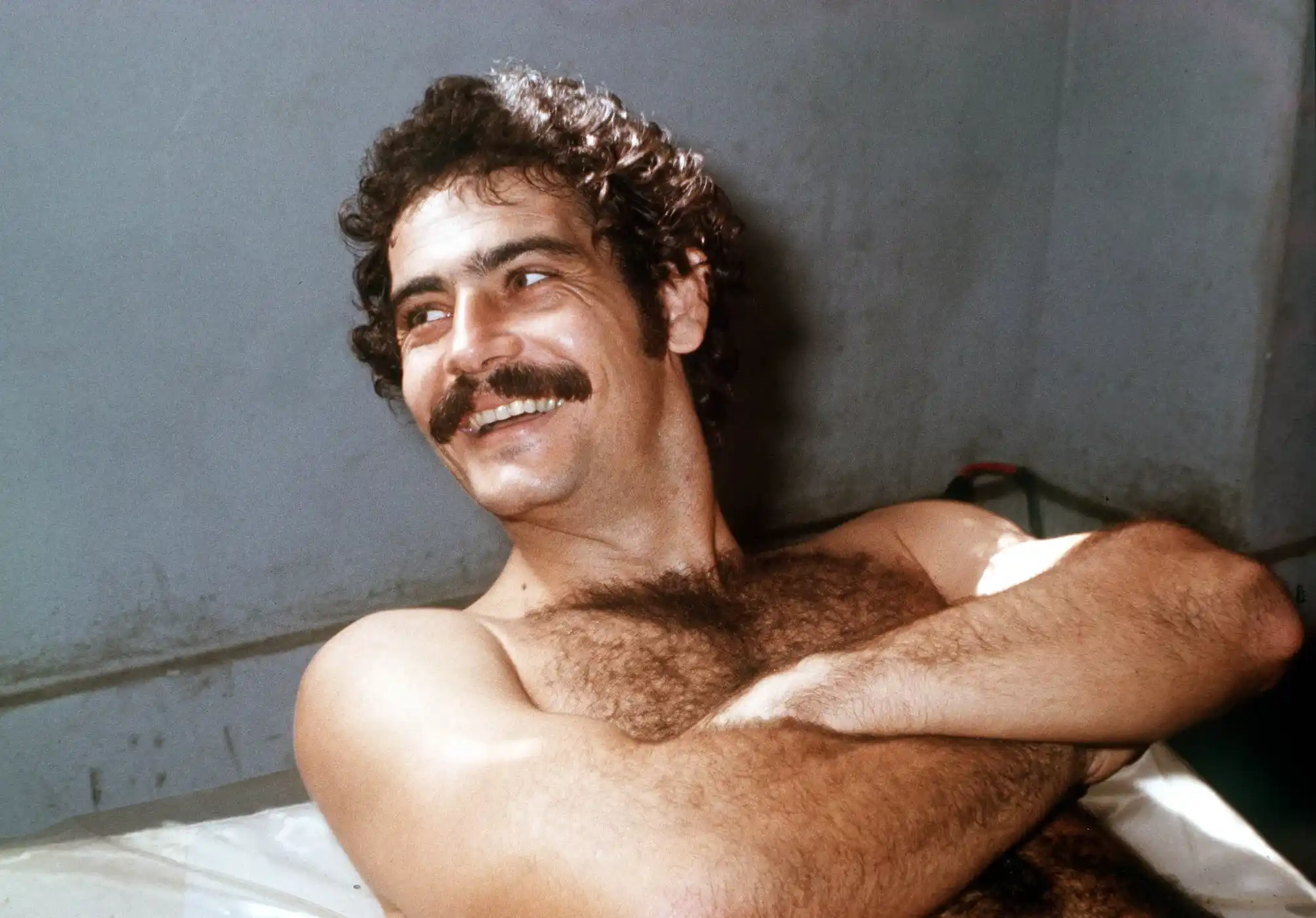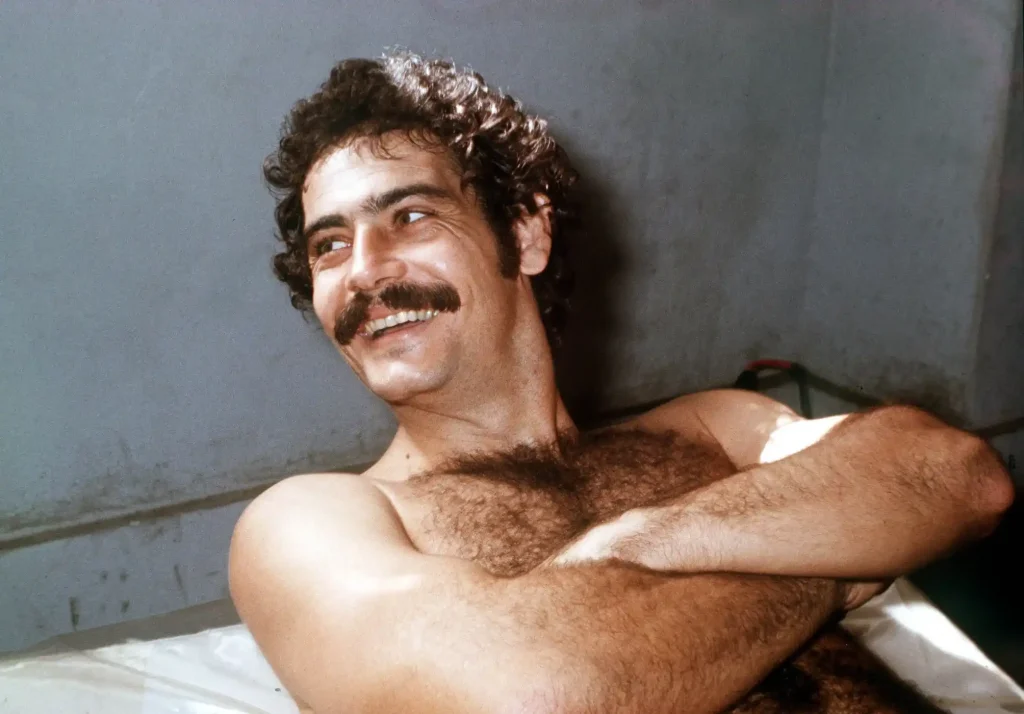 Rivellino Stats And Figures
Full Name: Roberto Rivellino
Birthdate: 01/01/1946
Birthplace: Sao Paulo, Brazil
Playing Career:
Corinthians 1965–1974
Fluminense 1975–1978
Al-Hilal (Saudi Arabia) 1978–1981
Total Appearances: 338 matches, 105 goals
National Team Career:
Brazil 1965–1978 (92 appearances, 26 goals)
Playing Honors:
Corinthians
1966: Torneio Rio – São Paulo Champions
Fluminense
1975 and 1976: Campeonato Carioca Winners
Al Hilal
1978-79: Saudi League Champions
1980: Kings Cup
1970: FIFA World Cup Winners
Individual Honors:
1970: FIFA World Cup All-Star Team player
1973: CONMEBOL All-Star Team
Brazilian Football Museum Hall of Fame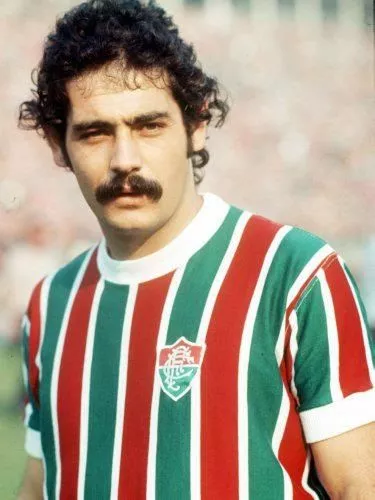 Rivellino Facts
A dribbling trick attributed to Rivellino was taught to him by Sergio Echigo, a Japanese midfielder he worked with at Corinthians' youth team. Riva contributed considerably to popularizing the move.
The Atomic Kick (A Patada Atômica) was Rivellino's nickname in Mexico in 1970 for his fierce long-range shooting.
From his playing days, Rivellino has been passionate about birds, especially finches, and even takes them to songbird championships in Brazil.
Before retiring from football in 1981, Rivellino played for Saudi Arabian side Al Hilal, winning a league title and a Kings Cup.
Rivellino's biggest fan was Diego Maradona. The Argentine star was once quoted: "When I was a kid, I used to watch Brazil play. I wasn't bothered about what Pele was doing. I used to watch out for Rivellino on the other side of the soccer field. He was everything I wanted to be as a player".