The beautiful game is loved by girls all over the world. Known for its fast-paced action, free kicks into the top corner of the net, muddy shins, and nail-biting penalty kicks, football is among the most popular sports.
Soccer gifts for boys are easy to find, but soccer gifts for girls, on the other hand, are a bit more challenging. Our research has been thoroughly done for you by our 14-year-old intern, Ryann, who lives and breathes soccer and its history. You will find a wide variety of valuable equipment and wacky, wild, and unusual soccer items below.
The following are our top 10 suggestions for soccer gifts for girls.

Gift #1: PlayerMaker
This is one of the most unique gifts on the list, but it's a perfect gift idea for a girl who loves soccer. With just a click of a button, you can practice real, effective soccer drills.
With Playermaker, you can track your stats to improve your performance as a player. Indoors or outdoors, Playermaker sensors capture player foot-to-ball interactions directly from the boots.
More than 160 elite clubs and academies worldwide trust the Playermaker tracker. As a member of FIFA's innovation program, Playermaker was selected.

Gift #2: Colored Soccer Ball
This is a gift that would never go unused. Whether she is just playing football in the yard with friends or bringing it to training, a new soccer ball would be very practical. For a professional standard ball, the price ranges from about $20-80 USD, so this could fit the price range for many families.
The most popular brands for a soccer ball are Nike, Adidas, Under Armor, and Wilson. Although these are the most popular, many other options exist. In addition, all the different designs and colors available will make it easy to find something that will suit a teen girl.
Some even come with a carry bag. As a soccer lover, receiving a  professional-level World Cup soccer ball is one of the best gifts I've ever received.
Pros
It will be used as the most important piece of equipment for soccer
Improves technique and control of the user
Good selection of balls, ranging from $17 - $150
Cons
 Most balls are shipped inflated, so package is bulky
Cheaper balls sometimes have issues with shape retention if they are not waterproof.
If the ball is ship deflated, you'll need to buy a pump too
Age Range And Soccer Ball Size Chart
Three years old or girls younger: ball size 1
Three to five years old: ball size 2
Five to eight years old: ball size 3
Eight to twelve years old: ball size 4
Twelve years to young women: ball size 5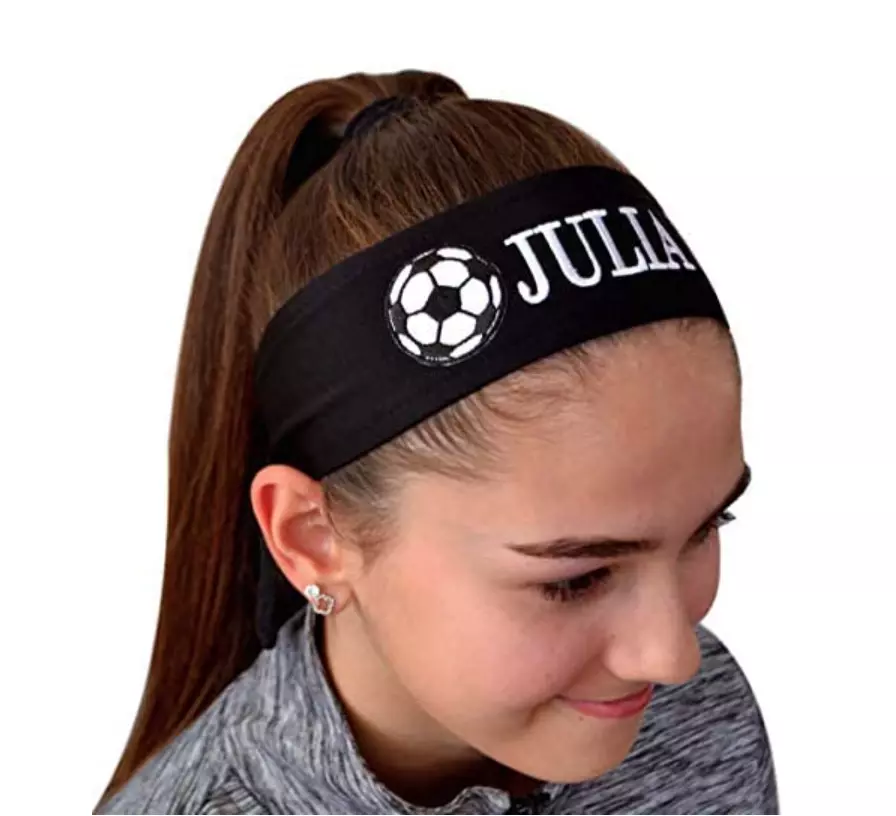 Gift #3: Headband
This gift is very helpful for girls who play soccer. As soccer girls, whether that be at training, in a game, or just in the yard, it can definitely be annoying when her hair is always going in her face. What can solve this? A personalized headband! There are endless different styles and designs for these, so it will be easy to pick one that fits her personality.
In addition to a cloth headband, a pre-wrap can also be helpful. Pre wrap is more commonly used to put under athletic tape so it doesn't stick to skin, but it is becoming more popular with soccer girls to use it as a headband too!
Since it is made from a thin, flexible foam, it is comfortable and stays in place. There are so many different colors which makes it fun too. Pre-wrap is cheap and easy to find, so combining all of these makes it a great gift.
Pros
Design your own custom embroidered headband
Easily adjustable
Can be used for other sporting activities
Cons
It can become stretchy with moisture
Only one person can benefit from this gift
Can take a couple extra days to ship as its personalised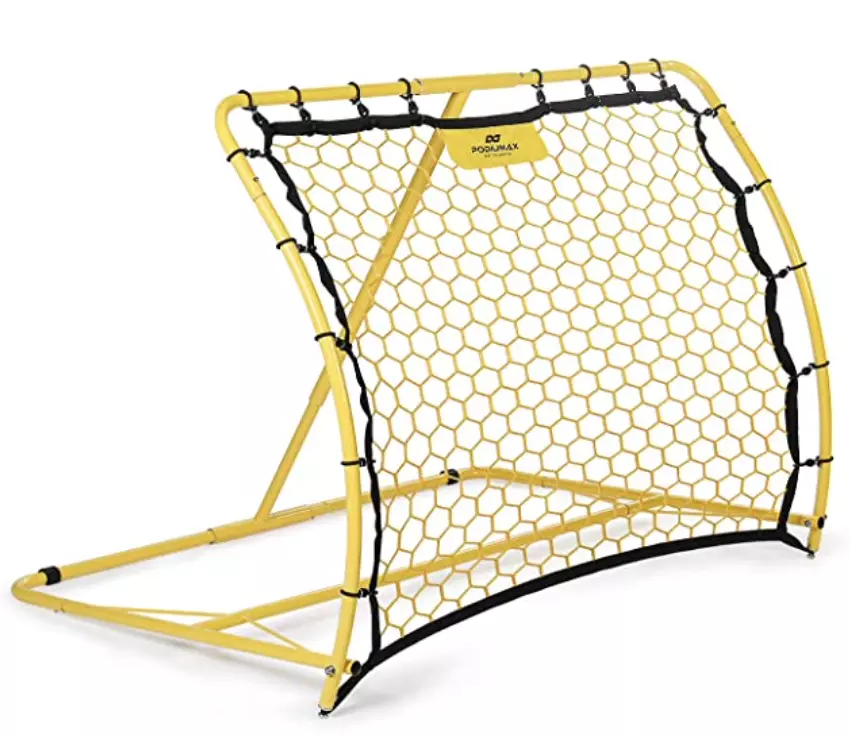 Soccer Gifts For Girls #4: Soccer Rebound Net
This would be a fun and helpful gift for the girl you are buying for! There is a large metal rectangle with netting stretched on top of it, and it stands on the ground. The ball bounces off the tight net when it's kicked, and this helps her work on passes and shots as well as ball control.
What is most appreciated about this gift is that the ball bounces right back so she will not have to chase it. This also helps build a faster reaction time. This gift is a little bit more expensive than the others, but it would definitely help her improve her performance.
Pros
Help girls develop their passing and receiving skills
Come with adjustable levels and difficulty
Easy to assemble and carry
Cons
It needs to be packed up after use and kept dry as it will rust over time
Only one person can use it at a time
Does not come in different colors - yellow only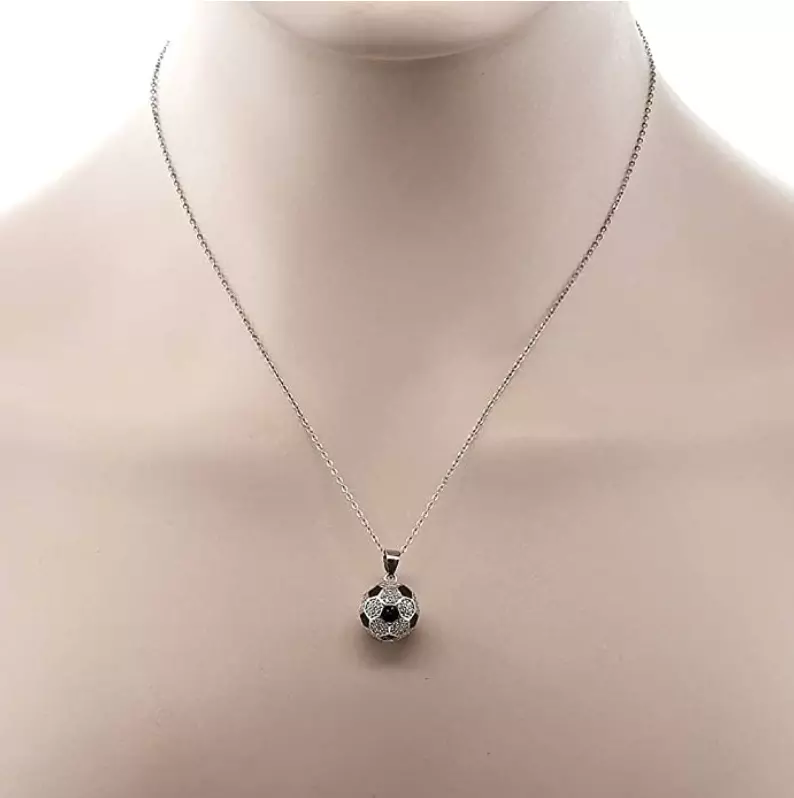 Gift #5: Soccer Jewelry
Even though jewelry cannot be worn during soccer games, it is good to have for a normal day! This is a fantastic gift for girls who love to wear soccer jewelery, and there are so many types, such as necklaces, bracelets, earrings, etc. The necklace or bracelet could have a soccer ball charm, and earrings could match her team colors.
There are endless options for soccer jewelry, and I'm sure that no matter what is chosen, she would love to receive one of these gifts to show her love of soccer even off the field.
Pros
Looks beautiful and is appreciated by others
Crafted in 925 sterling silver
Come in appropriate packaging, ensuring it's ready for gifting upon arrival.
Cons
The chain is a little thin
Must be removed when playing soccer
Made with lots of little stones that may fall out if worn on an athletic girl

Gift #6: Soccer Kick Trainer
There are so many varieties of soccer kick trainers and many brands and websites you can find them on. A soccer kick trainer can be very helpful for a soccer player. A strap connects to the player's waist with a long elastic string attached. (Note: soccer balls are not included and must be purchased separately)
At the other end of the string is a net bag or glove to securely hold a soccer ball. This can be helpful when working on juggling and kicking because she does not need to worry about chasing the ball after it leaves her foot. Soccer kick trainers can be found at many more stores, both online and in person.
Buying one of these would be extremely beneficial in helping soccer lovers increase their seoccer skills.
Pros
Allows practicing in the garden or around the house (if room permits)
18 feet long elastic that brings the ball back to the kicker
Adjustable and durable Velcro fastening waistband
Cons
Only one person can use it at a time
Unable to kick the ball super hard
The kicker and stitching will deteriorate with long-term use.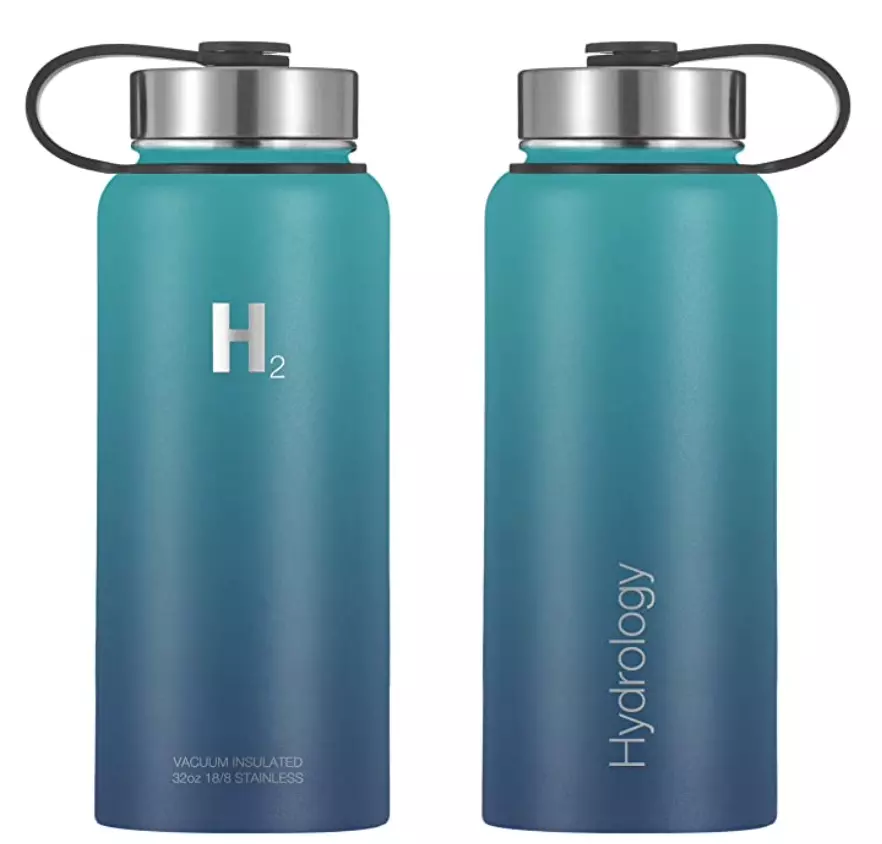 Soccer Gifts For Girls #7: Sports Water Bottle
Being a soccer player myself, I know that having a good water bottle is very useful. She can bring a water jug to the soccer field and can also use it while training. She may have a normal-sized water bottle at home, but a larger one can be very helpful when it comes to playing soccer.
Buying an insulated bottle can help keep the water cold as well. The size I have, as well as all the others on my team, is a 64-ounce bottle (half-gallon).
Using the search term "soccer water jug" on Amazon, a range of great bottles show up that have both a good design and are useful. There are many different colors available for jugs, so you can find one that fits her personality.
Pros
Vacuum insulated water bottle to keep the fluids cold
17 colors and five different sizes to choose from
BPA-free, made of 18/8 stainless steel
Cons
Ice only last 3-4 hours
Can leak if lid not fully secured
Needs cleaning after every use

Gift #8: Soccer Shirt / Jersey
Does she have a favorite professional soccer player? Someone who she is inspired by day after day? If she does, this would be a great gift for young girls. Options include normal cotton t-shirts, as well as match-style jerseys.
Even if it's not an Olympic gold medalist, for girls who love soccer, supporting their favorite player by wearing their number is a fun way to show they are a fan.
Pros
Solid colors are 100% cotton
Classic fit, double-needle sleeve, and bottom hem
Five colors to choose from
Cons
Colors will fade after many washes
Size may not fit perfectly when ordering online
Not other styles than classic fit

Gift #9: Soccer Bag
This is an amazing gift for soccer girls because it is so helpful when going to training sessions and games. The bag can either be a soccer backpack style or a duffel bag shape, and many of them have a large main compartment for pulling together all the gear.
Bags made specifically for soccer players are helpful because they usually have additional pockets designed for equipment such as shin guards, cleats, water bottles, and a soccer ball compartment.
I love that it has a separate section for cleats away from the soccer uniform and clean clothes.
Pros
It can be used for more than soccer practice
Machine washable when dirty
Has a separate section for dirty cleats
Cons
Not 100% waterproof, only water resistant
More suitable for a teen, not small kids
It has zippers that are prone to break after many uses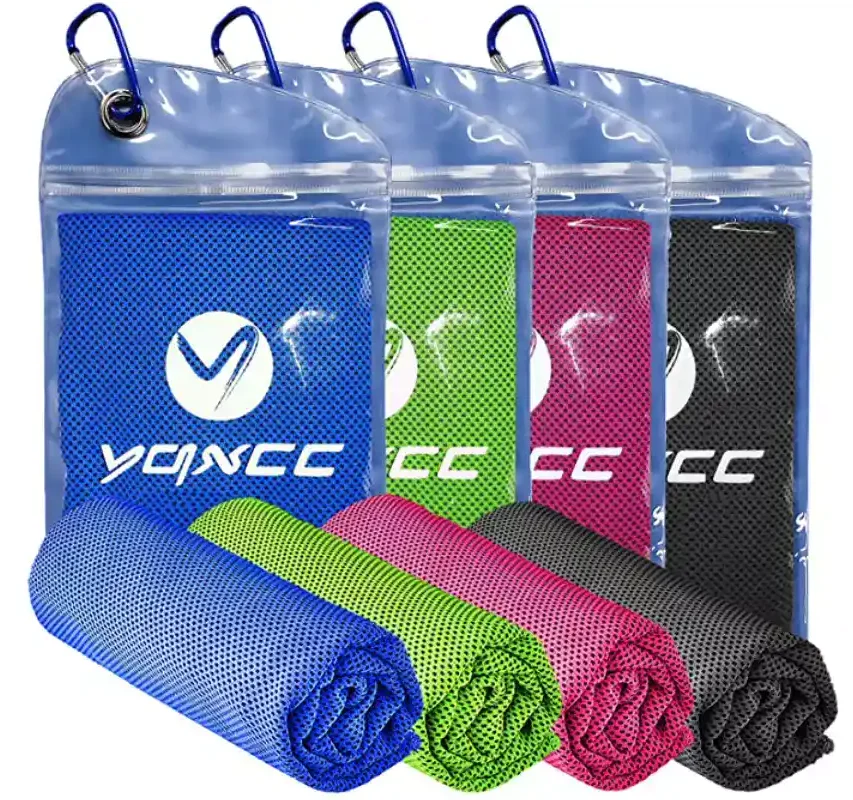 Soccer Gifts For Girls #10: Cooling Rag
Even though this gift may not be the first thing you think of, it is something she may be very thankful to have. All she has to do is put the cloth in some ice water, draping it over her neck or face to instantly cool herself down during hot games or training sessions.
She can use it by herself or share it with the team, and on a hot day, soccer lovers will be relieved that they have this.
Pros
Has four cooling towels in each pack
Easy to store, carry or pack to avoid overheating
Chemical-free, durable, soft and skin-friendly
Cons
Storage bags are could be improved to keep cold
Not ideal for regular washing
That are quite long in size
The best gifts for a girl who loves soccer is one that encourages her to pursue the sport, one that expresses her pride and love for soccer. Our gift list has something for every girl, no matter her age, regardless of their soccer fandom.