You ask "How much money do soccer players make?" The hundreds of thousands of dollars received in weekly wages by today's soccer players firmly place them as employees in the entertainment business, bracketing them alongside superstars of the screen, stage, an
There was no maximum wage for Southern League clubs, presenting an attractive alternative for soccer players willing to accept a drop in playing standards.
d the music industry. You ask, how much money do the highest paid soccer players make?
Lets find out!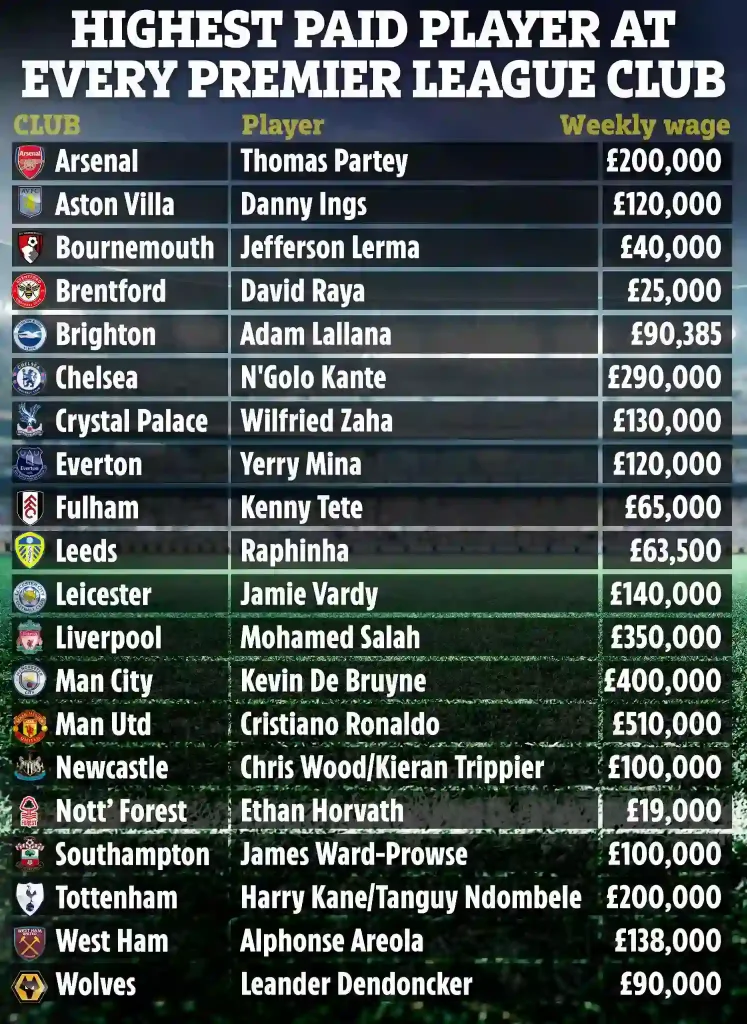 In 2022, the average soccer player in the English Premier League makes $3.61 million dollars per season. That is equivalent to $70,000 each week. Manchester United sensation ​​Cristiano Ronaldo is currently earning $26,520,000 this season.  This equates to $683,000 (£510,000) per week as the English Premier League's highest paid players in 2021/22.
Leo Messi, the world's highest-paid soccer player, earns over $9.4 million dollars per month. It was not always the case that soccer players would make that much money.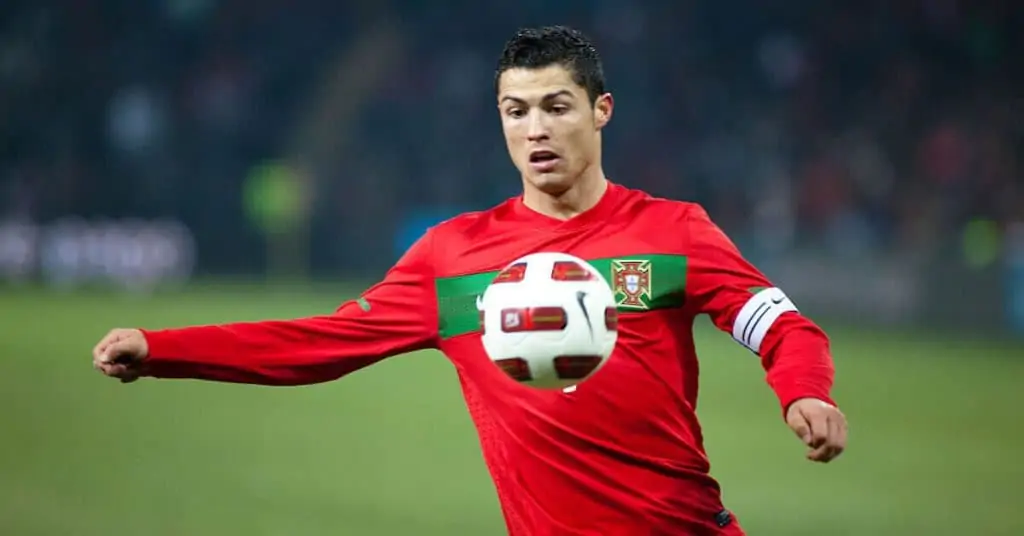 In September 2022, Manchester United released its annual statement to shareholders.  It was reported their squad's average soccer player salary per week was £178,000 per week (US $181,000) in the 2021/22 season.
The Early Years Of Professional Soccer
Between 1901 and 1961, the Football League set a maximum wage level and applied by its member clubs. In this article, we examine the reality of how the maximum wage operated and what the short-term effects of its abolition in 1961 were.
In 1893, a proposal to set a maximum wage for soccer players was introduced. However, it failed to achieve the required three-fourths majority vote due to the introduction of professionalism. 
Further moves followed over the next few years with similar results. Eventually, the Football Association stepped in to impose a maximum of £4 a week with no win or draw bonus. The level represented a 20% wage cut for those at the very top of their profession, but there were only a few £5-a-week men in England at the time.
Moreover, how much money a soccer player could make was a feature of English football and did not apply to the world.
After World War I
In 1910 the figure increased to £5 a week. After the First World War, it rose to £9, when win and draw bonuses of £2 and £1 respectively and talent money was introduced. The next change happened in 1922 when a maximum of £8 a week was set for the highest paid players and £6 during the 15-week summer break.
These sums remained unaltered throughout the inter-war period. There seem to have been few calls for a change up to this point, and indeed professional football players on the maximum level were very comfortably off, earning wages on a par with the best-paid skilled workers.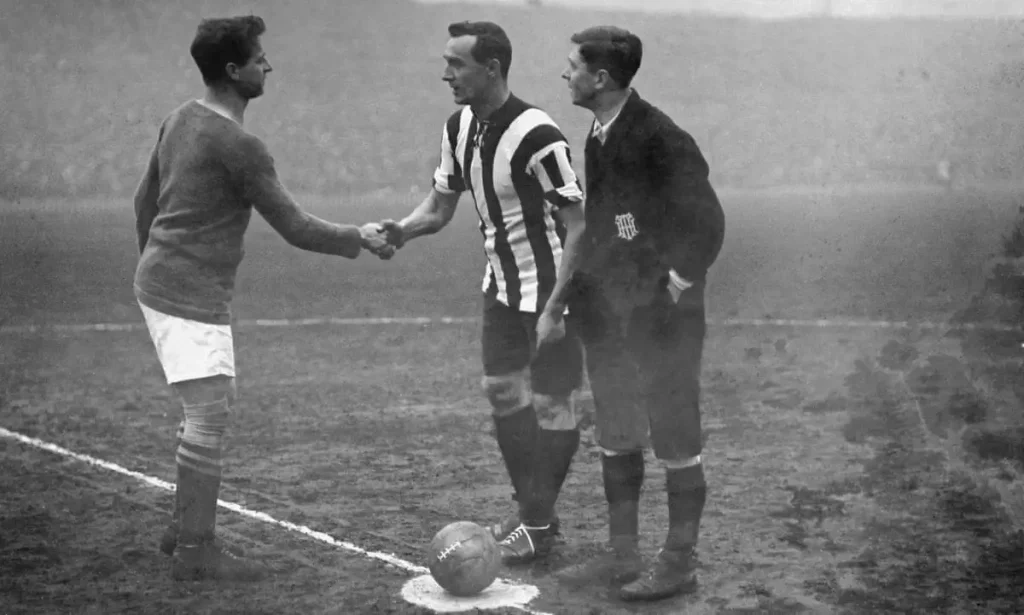 For example, the average weekly salary in the manufacturing industry in 1913 was £1 and 18 shillings (for a 54-hour week). From 1924 to 1938, the average weekly salary increased to £3 for a 46-hour week.
Of course, a man with a skilled trade would earn more, but even so, a professional footballer was not only well paid, he had a much shorter working week than most of the fans who paid to watch him.
After World War II
The situation changed dramatically during the Second World War when full-time professional football was abandoned, and the manufacturing wages doubled from 1939 to 1945. The immediate post-war period saw English football enjoy its highest-ever attendances. With the minimum admission price raised by 50% (from 1 shilling to 1s and six dimes), most clubs were financially well off.
The soccer clubs chose to spend their newly found wealth not on facilities for the spectators (which were woefully inadequate) nor on additional wages for the players but increased transfer fees.
The record English player transfer fee rose from £13,000 in 1938 to £65,000 in 1957, representing an increase of 500%, at a time when the maximum wage had increased by 112%. Indeed wages for the highest paid players increased in the post-war period firstly to £12 in 1947, and there were four further rises, taking the maximum to £20 a week during the playing season and £17 a week postseason by 1958.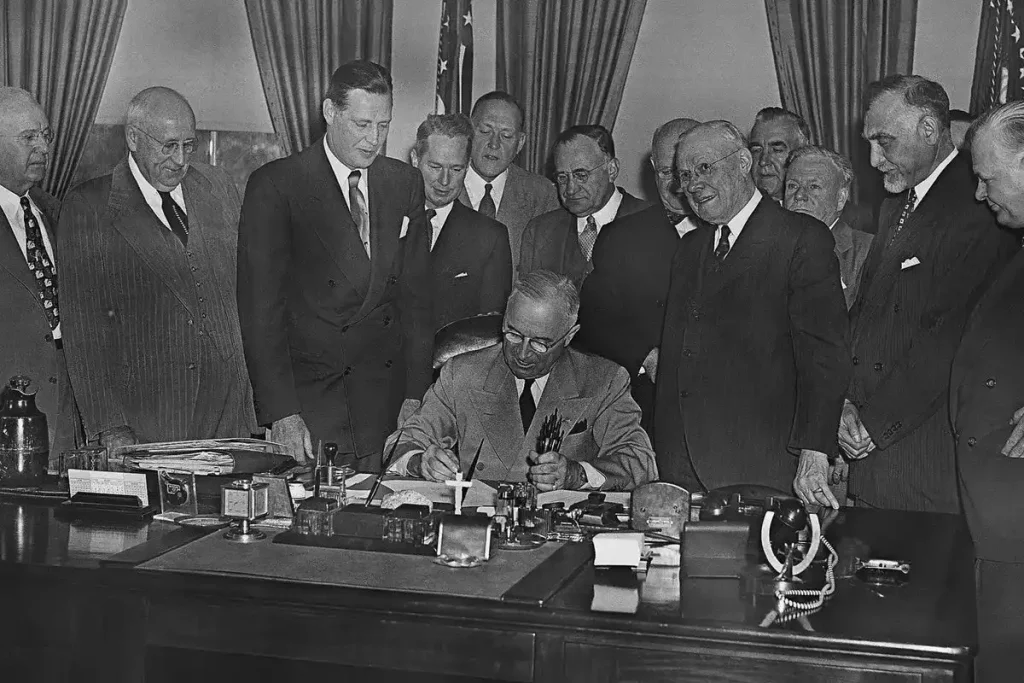 The 1947 Deal Saw The Introduction Of A Minimum Wage
However, there was a growing feeling that football players' wages had fallen in relation to other occupations and that the status of soccer players had dropped. Once seen as something to strive for, the maximum wage was now very much the typical wage for players at many clubs.
By 1949 around one in three players was receiving the maximum, and during the 1950s, most regular first-team players in the top two divisions were on full wages.
At Lincoln City throughout the 1950s, it was standard for regular first-team players who were full-time to receive the current maximum salary (although they received less if they were demoted to the reserves).
Disciplinary Offenses
This was only part of the picture, and although on the surface it might be the case that the top soccer players at lower division clubs were earning the same weekly wage as England's international stars, there was a steady stream of clubs that received disciplinary offenses for breaking the regulations from the early 1900s onwards.
Some breaches were more severe than others. The most recent case at Sunderland in 1957 was concluded in a rather messy fashion. It was clear that the same chairmen who voted to uphold the principle of the maximum wage in public were often ignoring that principle when dealing with their players.
Two of the legitimate ways of providing extra payments related to part-time jobs and housing allocation. Many club directors had their own businesses. Professional soccer players had plenty of spare time on their hands; hence it was a regular practice for players to be offered a part-time job with a company owned by a club director.
Similarly, most Football League clubs had built up a portfolio of houses to accommodate their players – the policy made sense at a time when homeownership was not as common as it is today.
For example, at Lincoln City, the club first built up a supply of around eight properties in the late 1940s, but when new players were signed in the 1950s, this often coincided with purchasing a clubhouse. Moreover, the earlier properties were primarily terraced houses, often in a poor state of repair.
Later on, the properties tended to be modern or even new semi-detached houses on the edge of the city, and these were offered (for rent) to players who the club valued.
A player who was an essential member of the team might earn a substantial amount of extra wages for a few hours of work in the afternoon and live in a modern property well beyond what he might be able to afford on his salary as a footballer.
Although these two examples perhaps suggest a slight bending of the rules, other practices have been documented elsewhere that were probably a little murkier.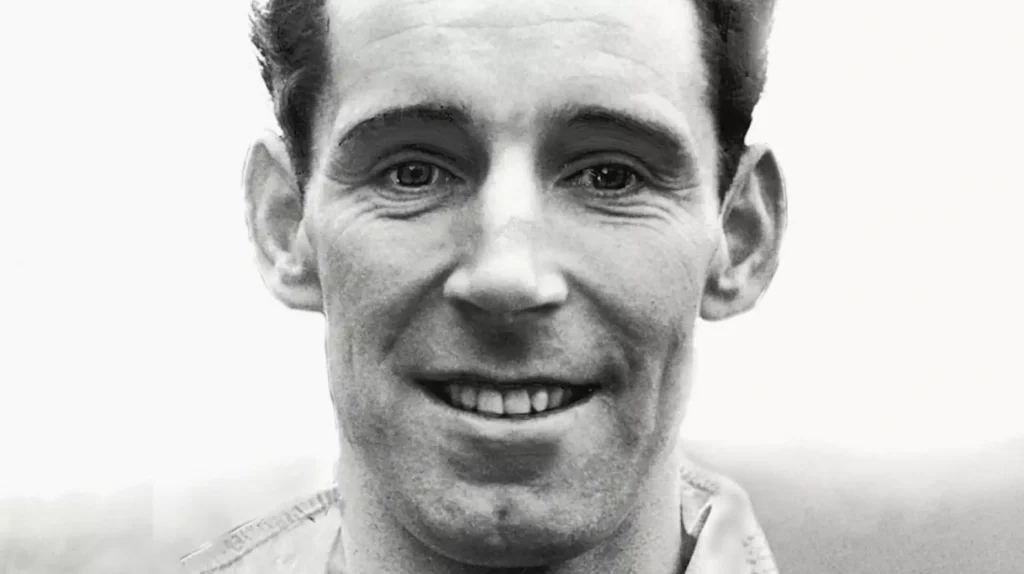 Other Forms Of Income
A well-known player who later played for England had been on the verge of joining Lincoln City as a youngster. Instead, he opted to join a London soccer club at the last minute as they were willing to place his father on the weekly payroll as a soccer scout.
The most sought-after soccer players might demand that a new club purchase a business for them. Others might be given 'presents' of jewelry for their wives. Finally, there were the under-the-counter payments that might be disguised under some innocuous heading in the accounts. Or come straight out of the directors' pockets.
There were other (legitimate) avenues for those who were a little more adventurous. For example, Center-forward Andy Graver joined Southern League Boston United in preference to Lincoln City of the Second Division when he left Stoke City in 1957 as they offered higher wages.
There was no maximum wage for Southern League clubs, presenting an attractive alternative for soccer players willing to accept a drop in playing standards.
On several occasions, a figure of £30 was mentioned, but the chairmen never really decided whether it was appropriate. In response, clubs organized a series of meetings at which it appeared attempts were made to agree on a new wage ceiling.
Newcastle United goalkeeper Bryan Harvey joined Cambridge City in the summer of 1961. His terms included £20 a week plus a job and a house – worth more than his wages at St James' Park!
The prospect salary short-term contract abroad could also prove lucrative. For example, Sir Stanley Matthews was reported to have earned £1,785 ($5,000) for a summer contract with Toronto City in 1961. This was more than he could make from his basic wage throughout the English season, although others who traveled to Canada were not paid quite so well.

1961 New Deal – Did This Impact How Much Money Soccer Players Make?
Why did matters come to a head in 1961?
English football was undergoing one of its periodical crises, and the authorities were in no position to fight off change. Attendances were in free-fall since they had peaked in 1948-49. Allegations of illegal payments and match-fixing were becoming more common.
The soccer industry needed to modernize itself. The notion that English football was the best globally had never been valid since the disasters against the USA and Hungary in the early 1950s.
The top clubs were also worried by the threat of Italian clubs luring their best players to Serie A with offers of substantial signing-on fees and bonuses.
Meanwhile, under new chairman Jimmy Hill, the Players Football Association was resurgent, professional, and well organized. Strike threats were issued, the Ministry of Labour was brought in, and soccer's 'New Deal' was eventually agreed upon by the Football League Management Committee at the end of January 1961.
It initially seemed that both the maximum wage and retain-and-transfer system would go, but the club chairmen reneged on the latter at their annual meeting in the summer.
Newspaper predictions of what might happen were often accurate: higher admission prices reduced playing staff and the concentration of star players at big clubs such as Tottenham, Everton, Manchester United, and Arsenal. Those running the game seemed to fear what the future might bring.
William McKeag, a well-known Newcastle United director, was quoted as saying, "The whole soccer set-up has gone haywire." He blamed the press for all the game's problems.
On several occasions, a figure of £30 was mentioned, but the chairmen never really decided whether it was appropriate. In response, clubs organized a series of meetings at which it appeared attempts were made to agree on a new wage ceiling.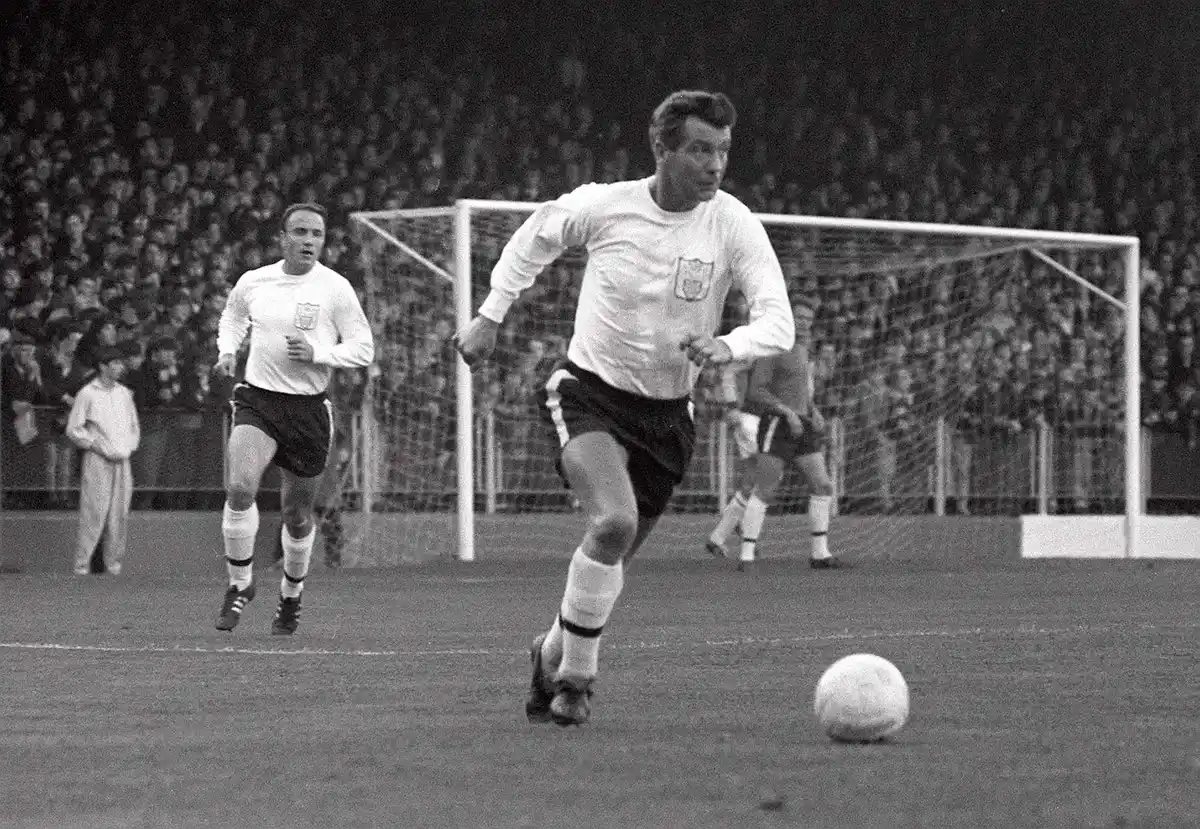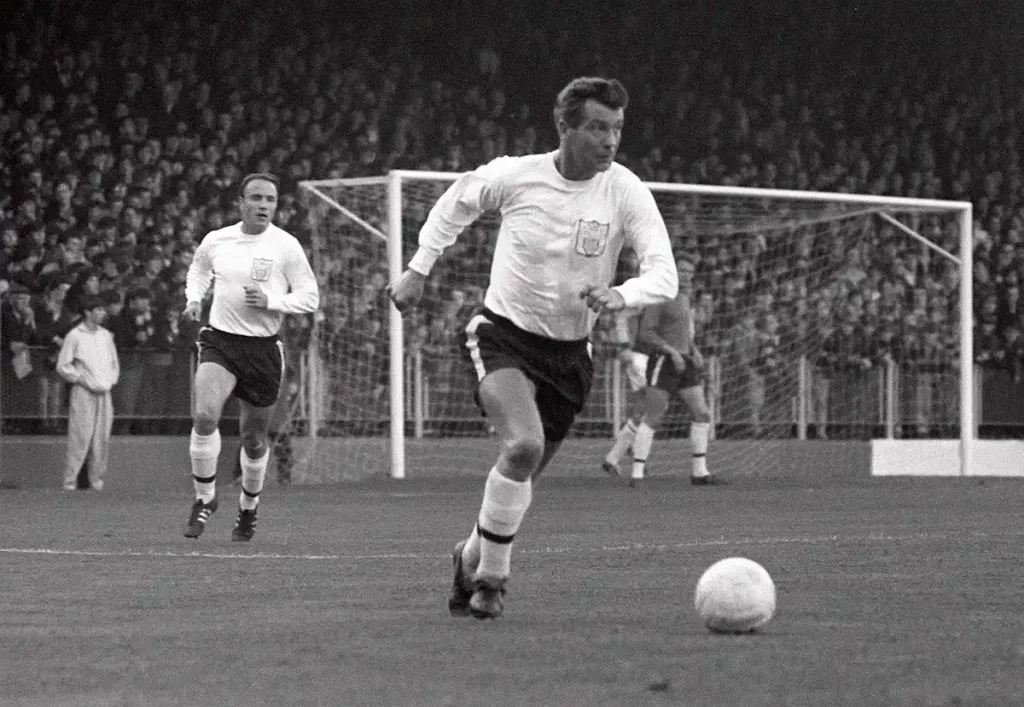 Who Had The Bargaining Power?
It soon became known that only a tiny handful of players, primarily current internationals, held any real bargaining power. The majority had to accept what was on offer, although this often represented a substantial rise for First and Second Division players.
So much has been made that Johnny Haynes, captain of Fulham and England, became the first £100 a week player.
Undoubtedly the headline wage figures bandied around by the press were often not quite what they seemed. For example, Manchester City is said to have offered Denis Law £80 a week to stay at Maine Road, comprised of £50 a week wages, £20 appearance money, and £10 bonuses.
Almost all clubs opted for a single level of payment to first-team players consisting of a primary wage, appearance money, and bonuses, the latter being linked to results, position in the league table, and attendances.
For example, Sheffield Wednesday offered a £4 win bonus, plus £1 extra per man for every 1,000 on the home attendance from 32,001 to 45,000. £2 extra when the gate was between 45,001 and 65,000.
It might be possible for a Sheffield Wednesday player to earn over £150 in a week where there were two home games in front of capacity crowds – of course, this was extremely unlikely.
At a slightly lower level, Lincoln City offered bonuses of £4 for a win, £2 for a draw, and £2 a week when the team was in the top six in the league. £4 if they were in the top two positions and £2 when the Sincil Bank gate exceeded 9,000.
However, bonuses were few and far between: the team won just ten league and cup games all season and never rose above 15th position, while only two home attendances were over 9,000.
Premier League club, Tottenham Hotspurs announced they would pay bonuses for individual performances twice yearly, a measure that Glasgow Rangers had adopted in the past. Aston Villa and Birmingham City offered similar terms – £25 a week plus £5 appearance money and bonuses related to the team's position in the table.
In general, all regular first-team players were offered the same terms at a club, apart from one or two well-publicized cases.
This, of course, was not to the liking of all, and a substantial number of players initially refused to re-sign. However, as the summer progressed and no increase in terms was forthcoming, most players reluctantly accepted or negotiated a transfer if their club was willing.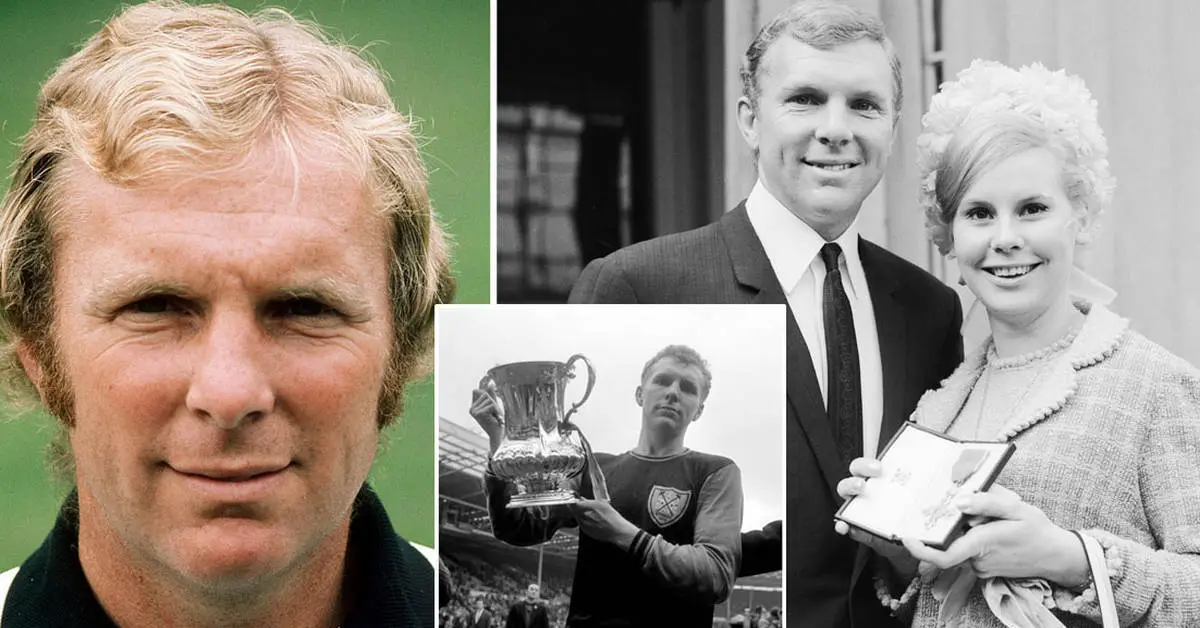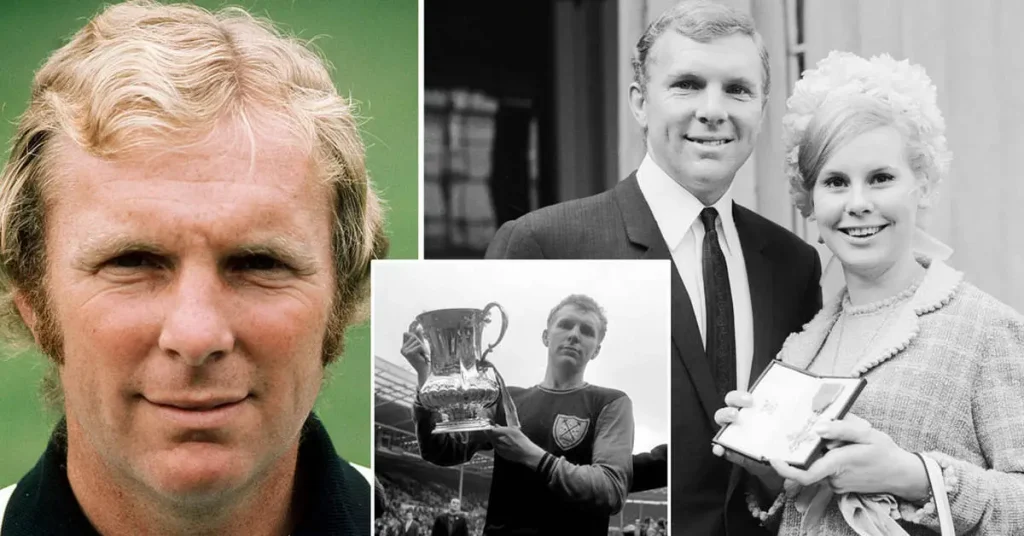 Soccer Rebels – How Much Do Soccer Players Make in the 1960's
As a result, the number of 'soccer rebels,' as the English press termed them was only 55 players at the end of July 1961. The list including star names such as Mel Charles, George Eastham, Ronnie Clayton, Ron Flowers, and Bobby Moore.
Several lower-division players, notably from Notts County (nine players) and Lincoln City (four players), both of whom had proposed a wage cut to their players.
Nevertheless, by mid-August, the figure had fallen to 32, and by September, when players could refer their cases to a tribunal, there was only a handful.
In the short term, the top players, those of international standard, benefited most from the new system as was perhaps intended. However, the changes were too late to prevent some defections to Italy. Jimmy Greaves, Dennis Law, and Gerry Hitchens were all tempted by the Italian lire in the summer of 1961.
First Team Soccer Players Average Earnings
The average First and Second Division player also did well out of the deal, but differentials between players' wages were now substantially wider than they had been. In some instances, lower division players suffered a fall in wages.
While first-team wages for Division One players effectively doubled between 1960 and 1962, those of Division Four players rose by just 15.8%. Even apprentices were now earning up to £10 a week with top clubs.
For example, Alan Suddick had been an apprentice electrician on £2 10 shillings a week before becoming an apprentice footballer with Newcastle United – his new wages were £8 a week.
Indeed, the professional footballer in England had gone a long way to restoring his salary relative to other workers to pre-war levels. Some of the prices for increased wages were passed on to the fans.
Several clubs increased season ticket prices or raised the minimum admission price from 2s 6d to 3s; there is also some evidence that clubs substantially reduced the areas within their grounds where the minimum charge applied.
If the players were to be paid more, the fans would bore the brunt of the increase in outgoings.

What Was The Medium To Long-Term Effects?
Firstly the number of professional footballers fell, although perhaps not as dramatically as first predicted. In 1960, there had been 2,600 professional players. By 1967 this had dropped to 2,450.
In 1974, it stood at 2,200. The number of part-time players within this figure fell dramatically, and by 1974 there were just 35 registered in the Football League.
In the summer of 1961, Lincoln City had had nine players on part-time forms, and many smaller clubs had relied on the part-timers to supplement a relatively small squad of full-time players.
The bigger clubs had previously run five or even six teams. However, there was now a tendency to reduce the number of teams, particularly vulnerable were 'A' (third) teams playing in local County leagues.
Whatever the effect of illegal payments, the maximum wage had been advantageous to smaller clubs as it operated as an equalizing factor. Soccer clubs such as Preston North End, Blackburn, Rovers, Bolton Wanderers, and Blackpool now found it much harder to retain their status in the First Division.
As a result, all four clubs were relegated from the top flight during the 1960s. They were replaced by the likes of Southampton and Coventry City.
Surprisingly, the major honors did not immediately gravitate to one or two soccer clubs. Indeed, whereas Manchester United and Wolverhampton Wolves had dominated the First Division in the 1950s, there was a much more widespread allocation of top-three places in the 1960s.
Liverpool dominated English football in the decade from 1975. However, it was not until the advent of the Bosman ruling and the Premiership that the current situation whereby only three or four clubs have a realistic chance of the title developed.
What Happened To Soccer Player Wages?
After the initial explosion of 1960-1962, there was a degree of stabilization, although two key trends became apparent within a decade.
Firstly, pay differentiations expanded: the top professional soccer players were slowly eased towards levels of income that matched top entertainers in other fields. Soccer players in the lower divisions were merely on 'comfortable' wages.
To illustrate this point, a 1973 survey showed that around 30% of First Division players earned £75 a week or more. Less than 10% of Fourth Division players made more than £45.
The second trend was that the idea that all first-team players at a particular club should be paid the same rate was scrapped. The 11 players who made up a team might now all be on different weekly wages.
However, bonuses were universally applied (these were subject to regulation by the Football League until 1974).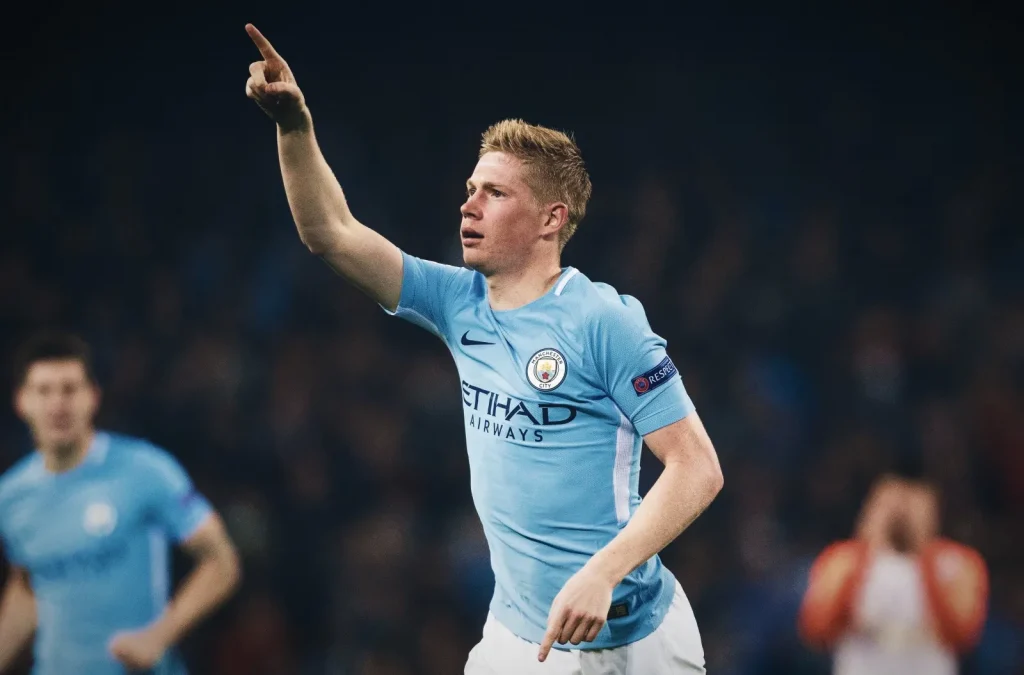 The importance of the lifting of the maximum wages transformed English football from a somewhat archaic, corrupt business into the modern world.
The problem of illegal payments continues to surface occasionally but is not as widespread or indeed of the exact nature as in the immediate post-war period.
The abolition of the retain-and-transfer system in 1963 finally lifted players' conditions of employment out of the dark ages and towards a modern era. However, the two together heralded the beginning of a complete change of philosophy within the game.
Before 1961, the Football League members' emphasis was on a unified body within which the strong looked after the weak. Professional soccer players received more or less the same wage.
The football clubs allocated a portion of their home receipts to their visitors and ensured they retained their membership through the 'Old Pals' Act when voting at annual general meetings.
In the 60 years that have followed, this philosophy has been turned on its head to the extent that those clubs with power and money now seek to dominate the game and run it in a way that suits them best. Financial resources are directed at the wealthiest clubs.
The powerful clubs care little about the smaller clubs. As a result, that feeling that the 92 Football League members were united in purpose has long since disappeared.
The Premier League
Due to globalization and technological advancements such as the pay-TV market, watching soccer has become more popular and therefore more profitable. In 1992-97, the rights to the Premier League were sold for less than $267 million. Today, television rights are worth more than $6.7 billion.
According to the Professional Footballers Association, the average soccer player in the Premier League is currently earning an astounding $70,000 a week. Considering this, an hourly wage for a soccer player would be almost $300 for every hour of the year.
In April 2021, the UK's median weekly wage for full-time employees was $783.
Manchester City playmaker Kevin De Bruyne earns $535,000 per week as the second highest paid soccer player in the Premier League. Manchester United goalkeeper David De Gea procures $502,000 every week, while the new boy in the English Premier League, Jadon Sancho, is receiving $468,000/week.
Compared with a general rise in inflation of 109% over the same period, Premier League footballer wages have increased by 2,811% since 1992. For the first time ever, the league's collective wage bill passed the £3 billion mark.
A strong relationship remains between the English Premier League final league position and total wage costs at the top of the table, with five of the top six wage spenders finishing in the top six league positions over the last few seasons.
In 2020/21, the average Premier League team spent $220 million on players' wages compared to the average $300 million revenue.  (73% wages to revenue ratio)
Manchester City had the Premier League's biggest wage bill, investing $470 million in players' wages while their total revenue for the year was $658 million.  That equates to 73% of their revenue.  At the other end of the Premier League, Sheffield United spent $105 million in wages with yearly revenues at $192 million(55%).
Fourteen Premier League clubs reported wages to revenue ratios above the UEFA recommended threshold of 70%.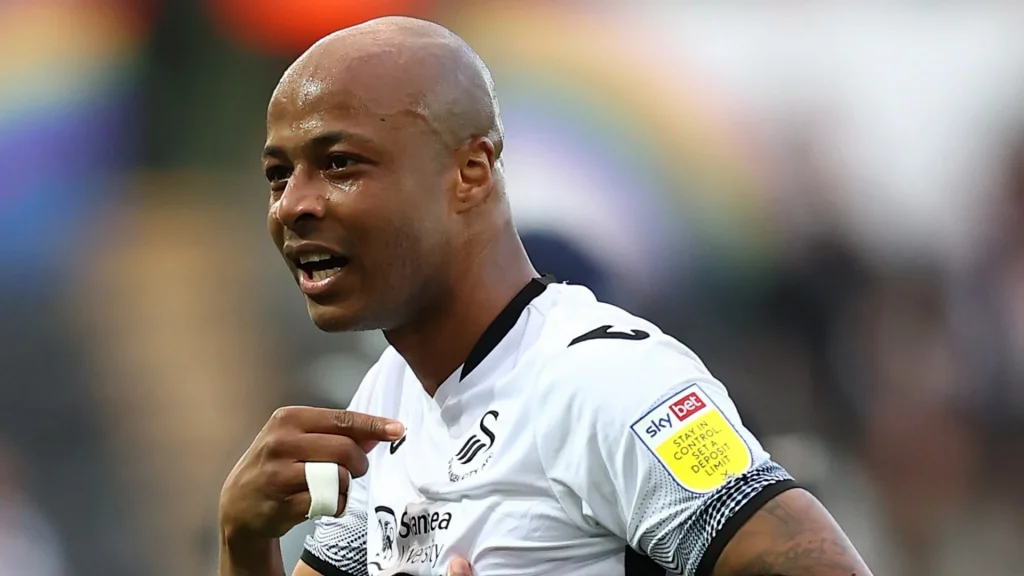 The Championship, League 1, and League 2
Each season only three teams out of 24 Championship clubs achieve promotion to the English Premier League due to intense competition.
In pursuit to be promoted to the Premier League, the average Championship team is spending 20% more on players' wages than their revenues (120% wages/revenue ratio).
Although this is skewed due to the three teams that are relegated from the Premier League from the season before, there were only five Championship clubs that reported wages to revenue ratios below 100%.
The average club spends $45 million per season on wages with the highest paid athletes (André Ayew) earning $111,000 a week and $5.8 million a year. A Championship soccer player's average weekly wage is $25,000 and $1.3 million/year.
In League 1 and League 2, these clubs try to stay more sustainable as the average club wages sent in League 1 was $8 million with an 80% wages to revenue ratio, while League 2 clubs invested $4 million in wages at a 66% wages/revenue ratio.
The Football League has stated for years that reforms are needed and consistently fighting with the Premier League to remove parachute payments from the teams that are relegated season.
For Championship clubs in 2019/20, revenues averaged $35.5 million compared to $70 million for the three relegated clubs from the Premier League.
There is the counterargument that parachute payments give promoted clubs the confidence to buy new players when they reach the Premier League and provide them with the financial cover to handle relegation.
Premier League participation offers such high financial rewards that the club owners are willing to take substantial risks to get there.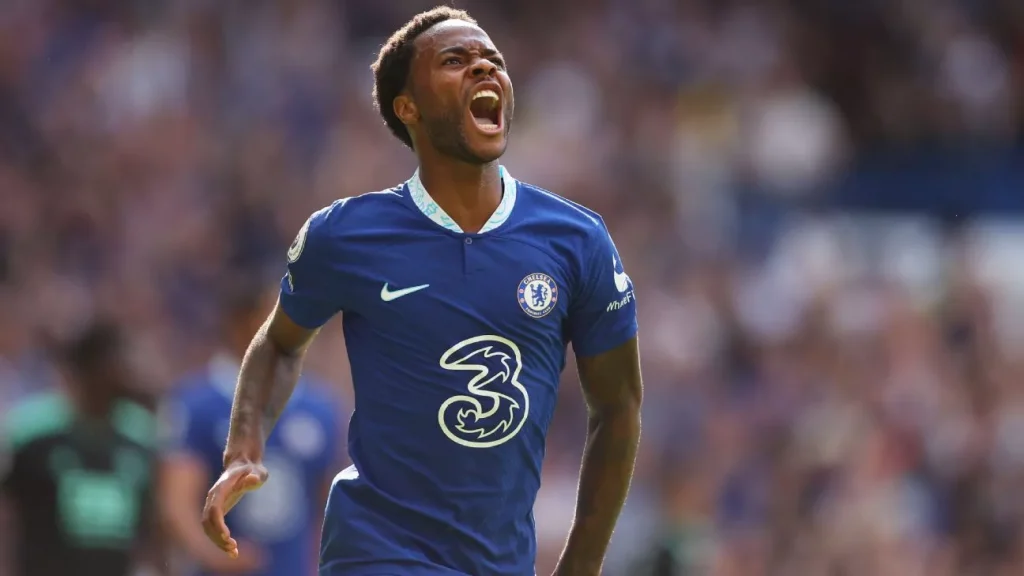 Do Players Get Paid For Playing For England
Yes, professional football players who represent England at the international level are paid for their appearances and performances. The Football Association (FA), the governing body for football in England, sets the pay rates for the national team.
The amount that many players in the squad earn for representing their country pales in comparison to the wages they receive from their clubs.
In the last 15 years, England players have donated more than £5 million to charities through the England Football Foundation. They earn an estimated £2,000 per game.
The players will not see any of the £10,000 they earned for reaching the quarter-finals of the 2022 World Cup. There is also a competition-winning bonus system for England players, with bonus payments based on their performance.
In the run-up to the World Cup, it was reported that players could receive around £500,000 in win bonuses if they lifted the World Cup trophy, as well as commercial rewards worth several millions of pounds.
In order of highest earning, here is the list of the top 10 England players at the World Cup 2022:
Raheem Sterling – Chelsea (£325,000 week)
Jack Grealish – Manchester City (£300,000 week)
John Stones – Manchester City (£250,000 week)
Phil Foden – Manchester City (£250,000 week)
Harry Kane – Tottenham Hotspur (£200,000 week)
Marcus Rashford – Manchester United (£200,000 week)
Harry Maguire – Manchester United (£190,000 week)
Trent Alexander-Arnold – Liverpool (£180,000 week)
Kyle Walker – Manchester City (£175,000 week)
Kalvin Phillips – Manchester City (£150,000 week)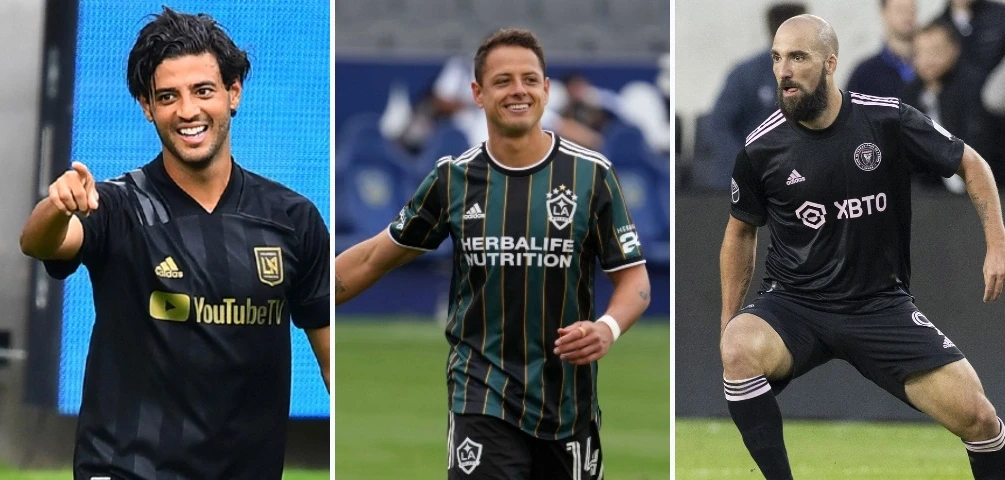 Major League Soccer (MLS)
The Major League Soccer Players Association was able to negotiate substantial increases in the minimum salary for players, which increased from $30,000 in 2007 to $70,250 in 2019 and the salary cap, which increased from $2.1 million in 2007 to $4.2 million in 2019.
As a result, every soccer player will spend at least one full season in the MLS. The number of 'option years' is also increasing, where teams can extend a player's contract for an additional year.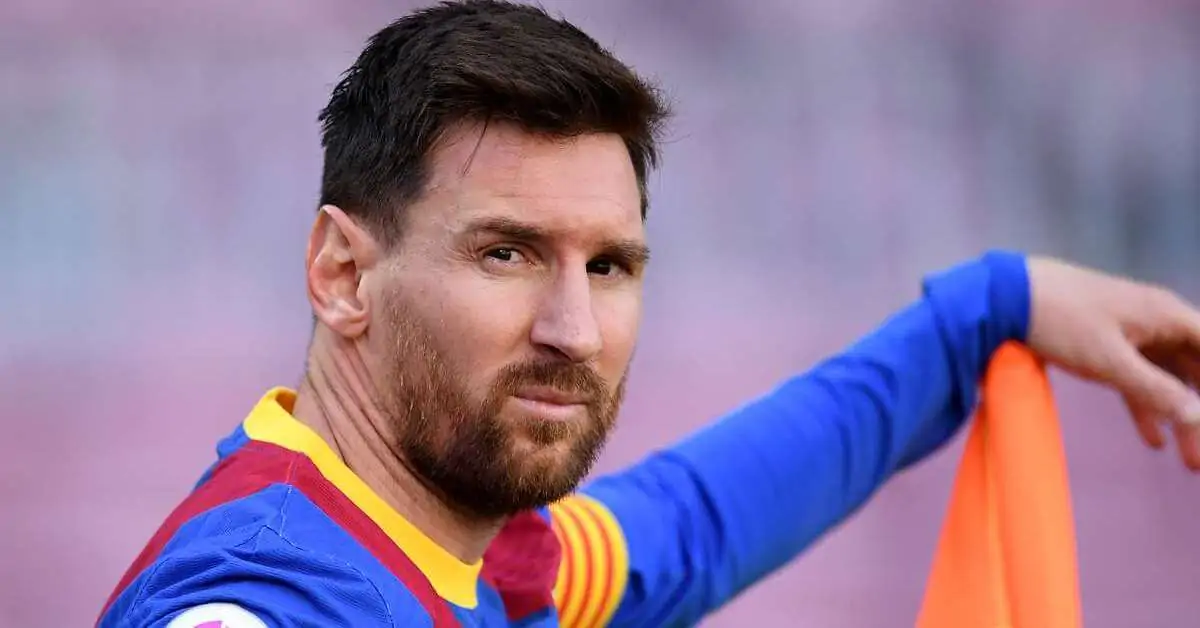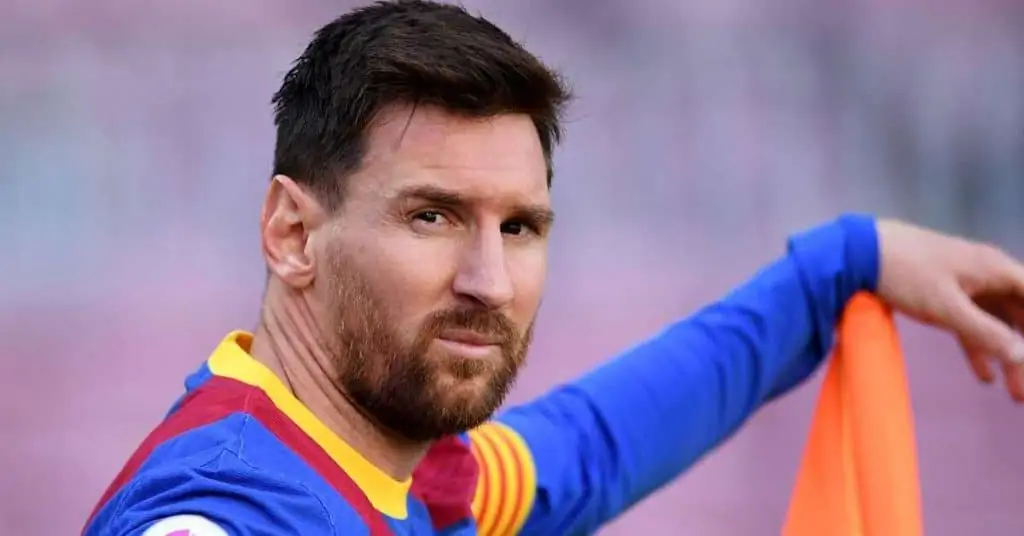 Why Are Some Soccer Players Paid Well And Some Aren't
Soccer players are plentiful, but highest paid soccer players like PSG's Lionel Messi and Manchester United's Cristiano Ronaldo are in short supply. Only 180 of the 1.5 million youth players in English football make it to the Premier League as professional soccer players.
It is important for a football team to have talented soccer players since they increase its chances of winning titles. Premier League teams that make more money from broadcasting rights, merchandise, and ticket sales are the most successful.
By offering the highest wages, clubs compete to sign the best professional soccer players. Another Premier League club would outbid them if a certain club offered lower wages.
Since more soccer players are available in lower leagues, it pays less to play there. Due to lower revenue than Premier League clubs, demand for soccer players of this type is lower as well. It's a simple supply and demand equation when it comes to the highest paid athletes.

Images:
Every Premier League club's highest paid player? pic.twitter.com/i3IQ5Qt1OK

— The Sun Football ⚽ (@TheSunFootball) July 2, 2022

https://portugoal.net/portuguese-abroad/1559-a-few-non-football-facts-about-cristiano-ronaldo
Topical Press Agency/Getty Images
Associated Press
(PA)
https://www.fulhamfc.com/club/history/history-of-fulham-football-club/
PA Images
Explained: The real reason for Kevin De Bruyne's cryptic goal celebration during Manchester City vs Tottenham

Michael Steele/Getty Images
Getty Images
Chicharito, Higuain, Vela top the list of highest MLS salaries

David Ramos / Getty Images