Soccer is the most popular sport in the world. Millions of people watch soccer league games weekly and significant soccer tournaments like the Euro Championships and the World Cup. However, beginners are often asked: How long is a soccer game? We can help you with the answer and explore the history of this law of the game.
How Long is a Soccer Game in Minutes?
The standard adult soccer game is 90 minutes in playing time unless otherwise mutually agreed upon between the referee and the two teams. It consists of two 45 minute halves. Between the two halves is a 15-minute break.
A change in the duration of the periods of play (such as reducing each half to 40 minutes due to lack of light) must be approved before play begins and must comply with competition rules.
At halftime, players are entitled to an interval. An interval must not be longer than 15 minutes. The halftime interval must be stated in the competition rules. [1] Halftime intervals may only be altered with the referee's consent.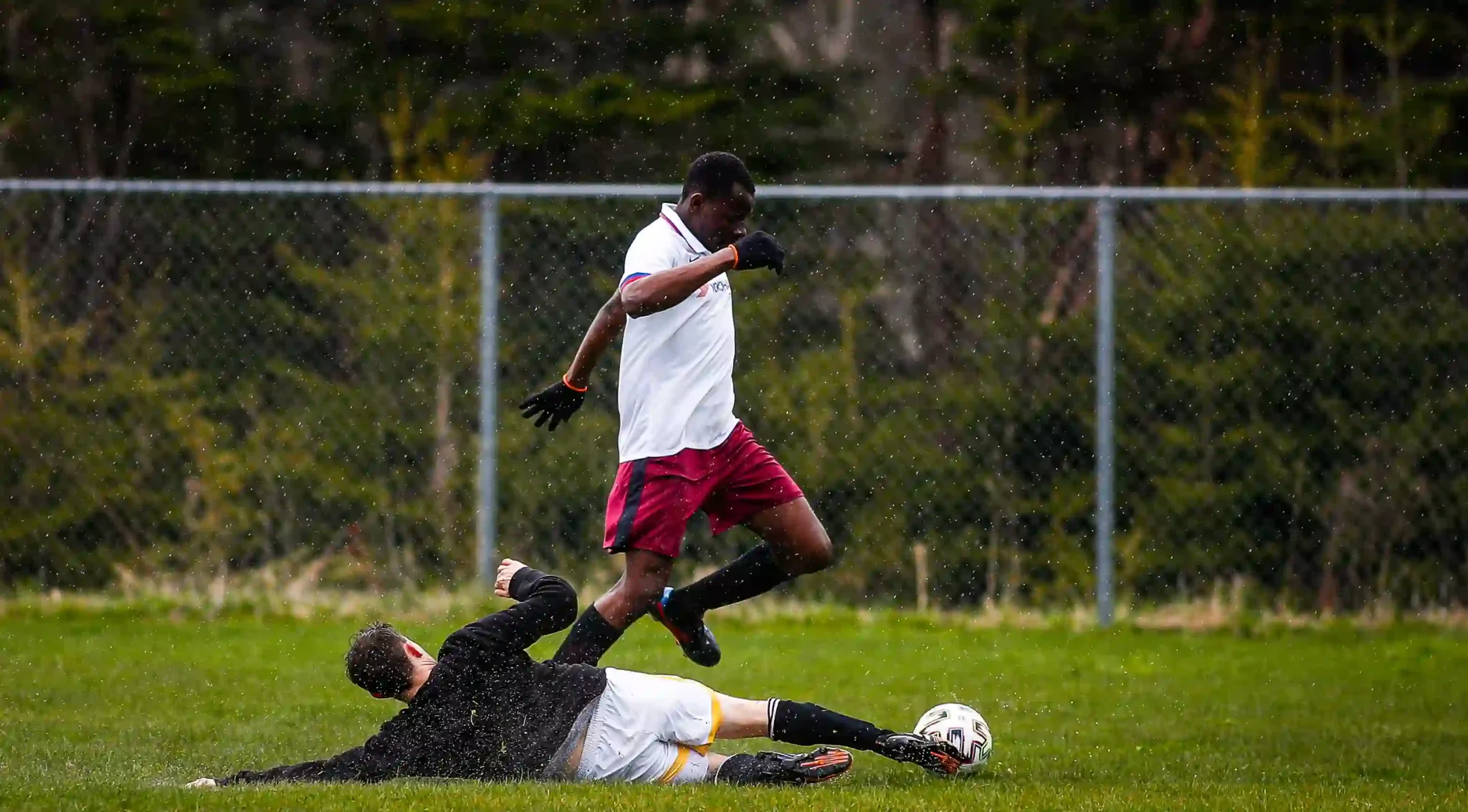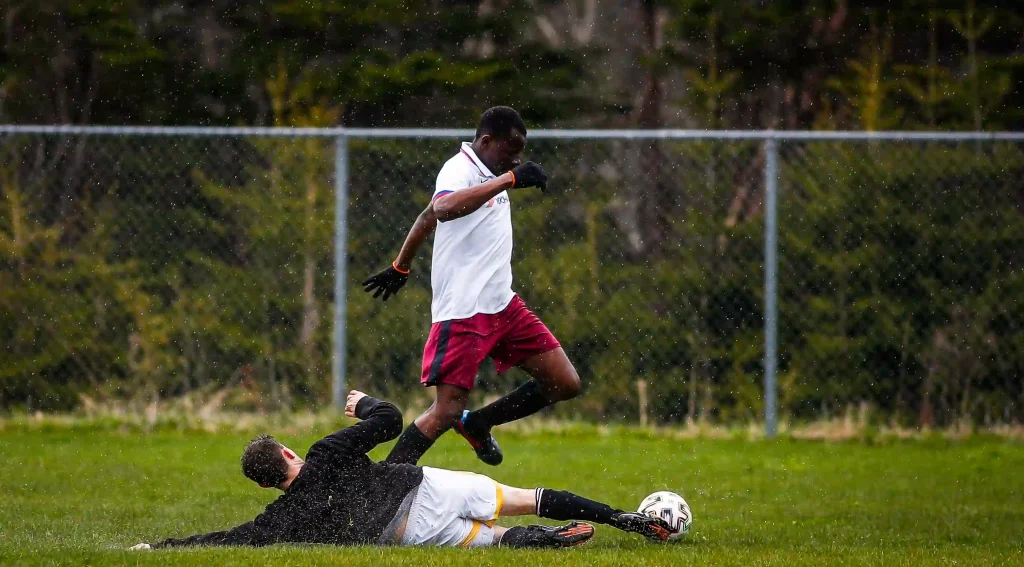 No other breaks are permitted. When soccer is played in extreme heat, a referee can judge to allow the players to have a water break. During this water break, they must stay on the field of play, and the managers/coaches must remain off the field.
In either half, compensation is given for all time lost due to:
substitutions
assessment of injury to players
treatment of injured players on the field of play
wasting time
any other cause
Referees are allowed to award time lost at their discretion. [2] Referees will track these instances on their stopwatch, and this extra time is known as injury or stoppage time. You will typically see around 3 minutes of extra stoppage time in a standard professional soccer game without too many injuries and substitutions.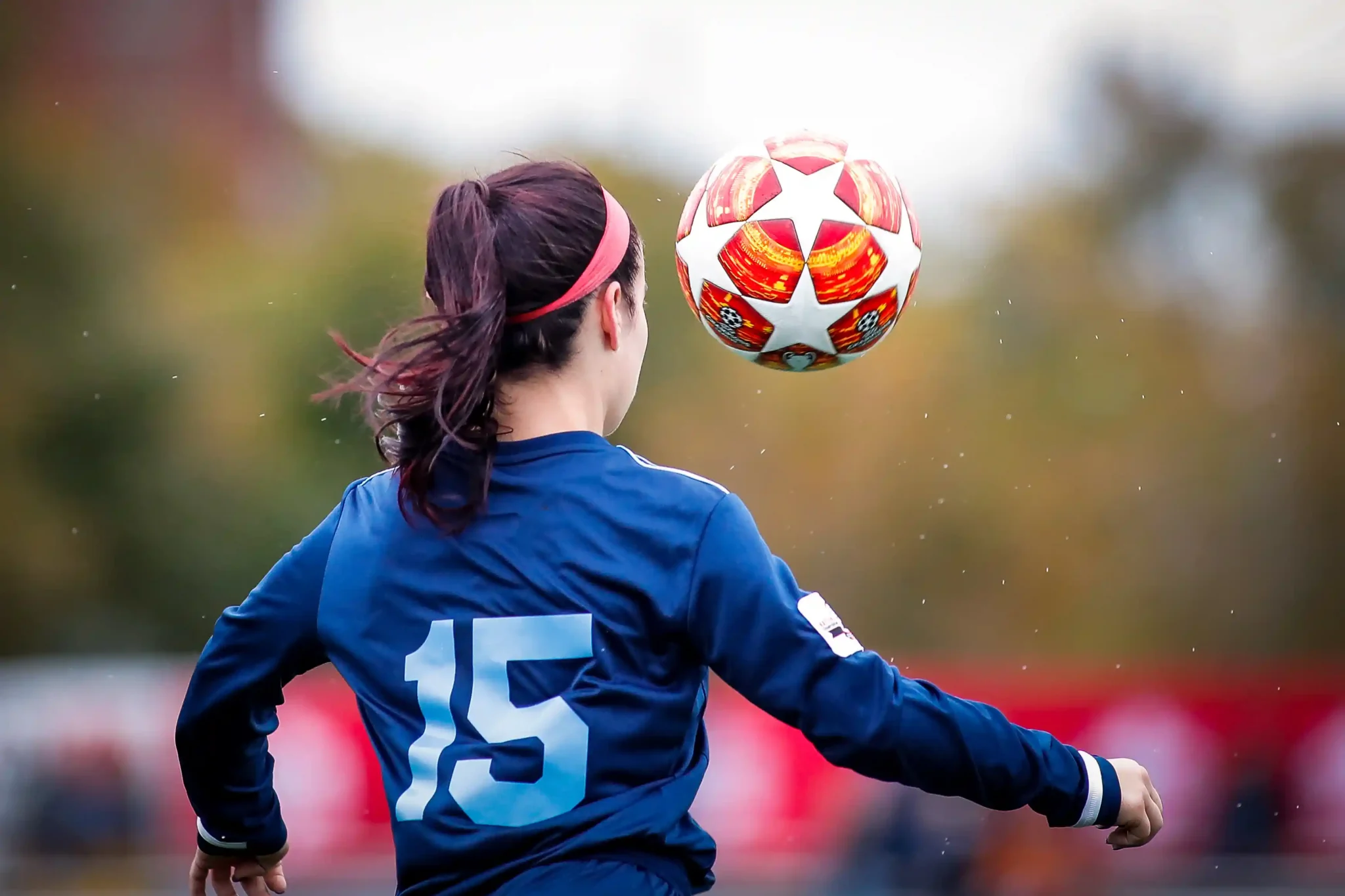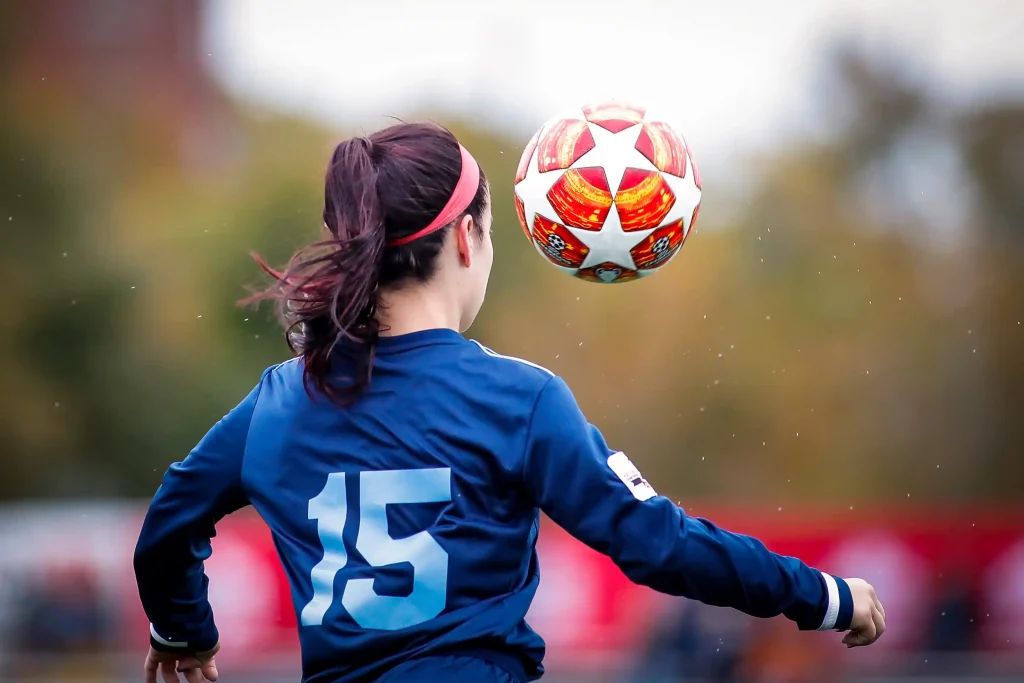 Timing In A Professional Soccer Game
In FIFA sanctioned or professional soccer games, you will see the fourth official hold up an electronic board with the number of additional minutes. This number is the decision of the onfield referee, who will signal how many minutes he is adding to the half.
In amateur soccer, the referee will add the extra minutes onto the half before blowing his whistle for half time or full time. To announce the end of the half or match., the referee will blow their whistle for an extended period or do three whistles in sync.
The game's laws on how long is a soccer game were set in 1866, during a clash between Sheffield and London. Both teams agreed on two halves of 45 minutes each, and teams swap ends at halftime. This has been followed ever since.
Before the London vs. Sheffield match, there are recordings of soccer games being played for 3.5 – 5 hours. Although the game laws were slightly amended each couple of years since they were first written in 1863, the law stipulating a 90-minute soccer match was not enforced until 1897.
When the first cup competition (FA Cup in England) began, there was no extra time or penalty shootouts. If it were a draw at the end of the cup game, the teams would meet once again. This was known as a replay. There were instances where teams would play 3 or 4 times at neutral stadiums before a team won to progress to the next round of the cup.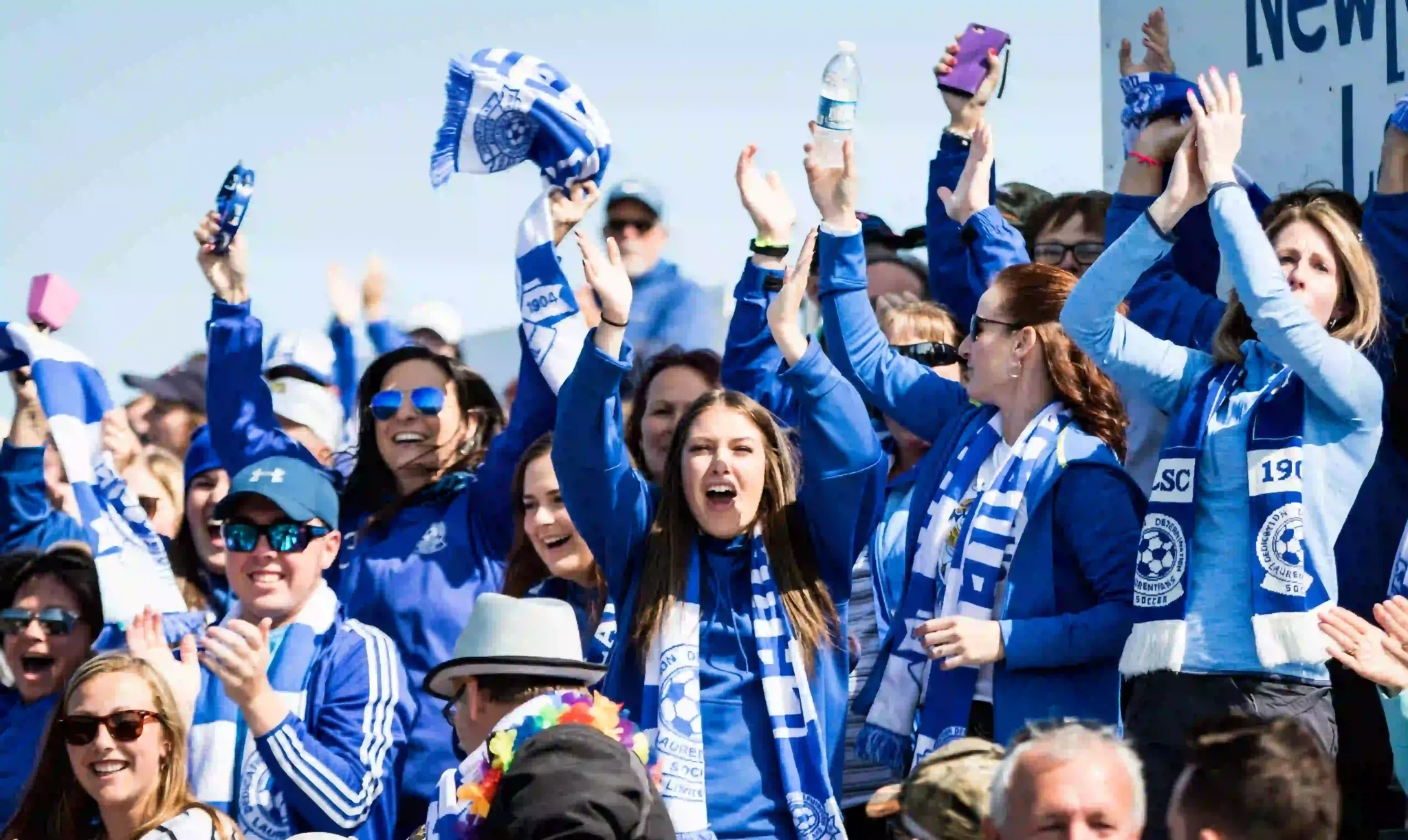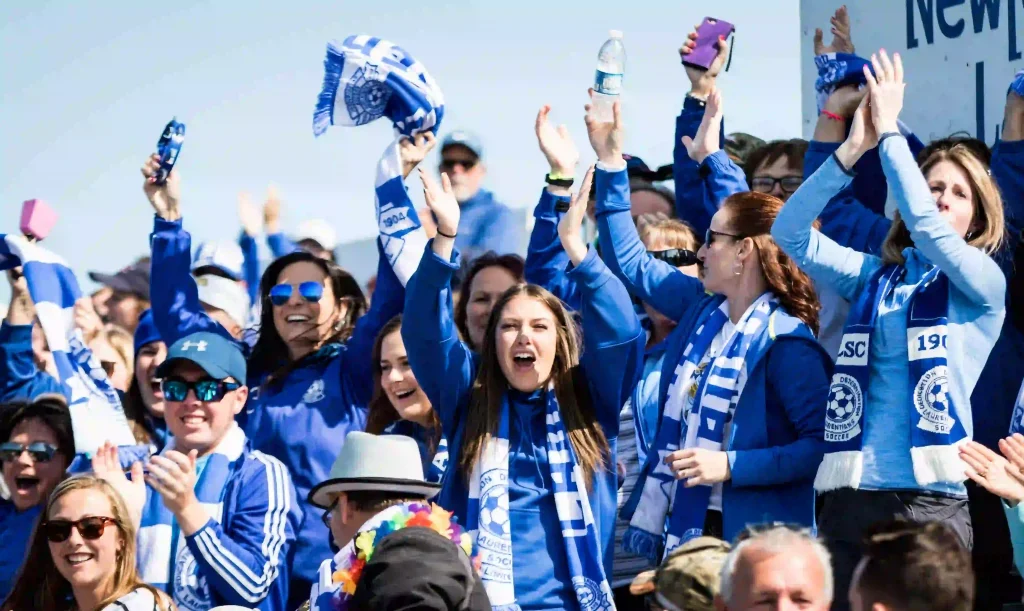 The History Of Extra Time
In knockout tournaments like the FA Cup and the World Cup, they require a result for the winning team to progress to the next round. Playing an additional 30 minutes of extra time in soccer games has become the norm today. That was not the situation early on in the history of soccer.
A replay game would be necessary if a decision couldn't be reached after that, and if another 120 minutes were unable to separate the two teams, the match would be decided by the fortune of a coin toss. [7]
The only time that a Euro or World Cup game had to be decided was when Giacinto Facchetti correctly called the coin toss in the semi-final of the 1968 European Championship between Italy and the Soviet Union. It was agreed that a better system was necessary due to the importance of the game. [8] 
As it was unfair to flip a coin or ask players to play a replay game, the International Football Association Board introduced a penalty kick shootout to decide the winner of a soccer match if scores were level after 120 minutes of playing time. The soccer purist has never been a fan of the penalty shootout.
In the 1990s, FIFA introduced the 'Golden Goal' to extra time to soccer games. FIFA hoped to encourage more attacking play by implementing a sudden death scenario where the first team to score a goal in extra time would automatically win. [9] This would mean fewer penalty shootouts. However, the new law was reconsidered and scrapped after a few years.
How Do Extra Periods Work?
When the referee blows their whistle to indicate that regulation time is over, the players and managers come together on the field to rehydrate and receive tactics for extra time. The additional period is 30 minutes, split between 2 halves once again.
There is stoppage time added to each half of extra time if necessary. [3] When it's halftime, the team swap ends immediately. There is no break between halves in extra time. The game is decided on penalty kicks if the soccer game ends in a draw after extra time.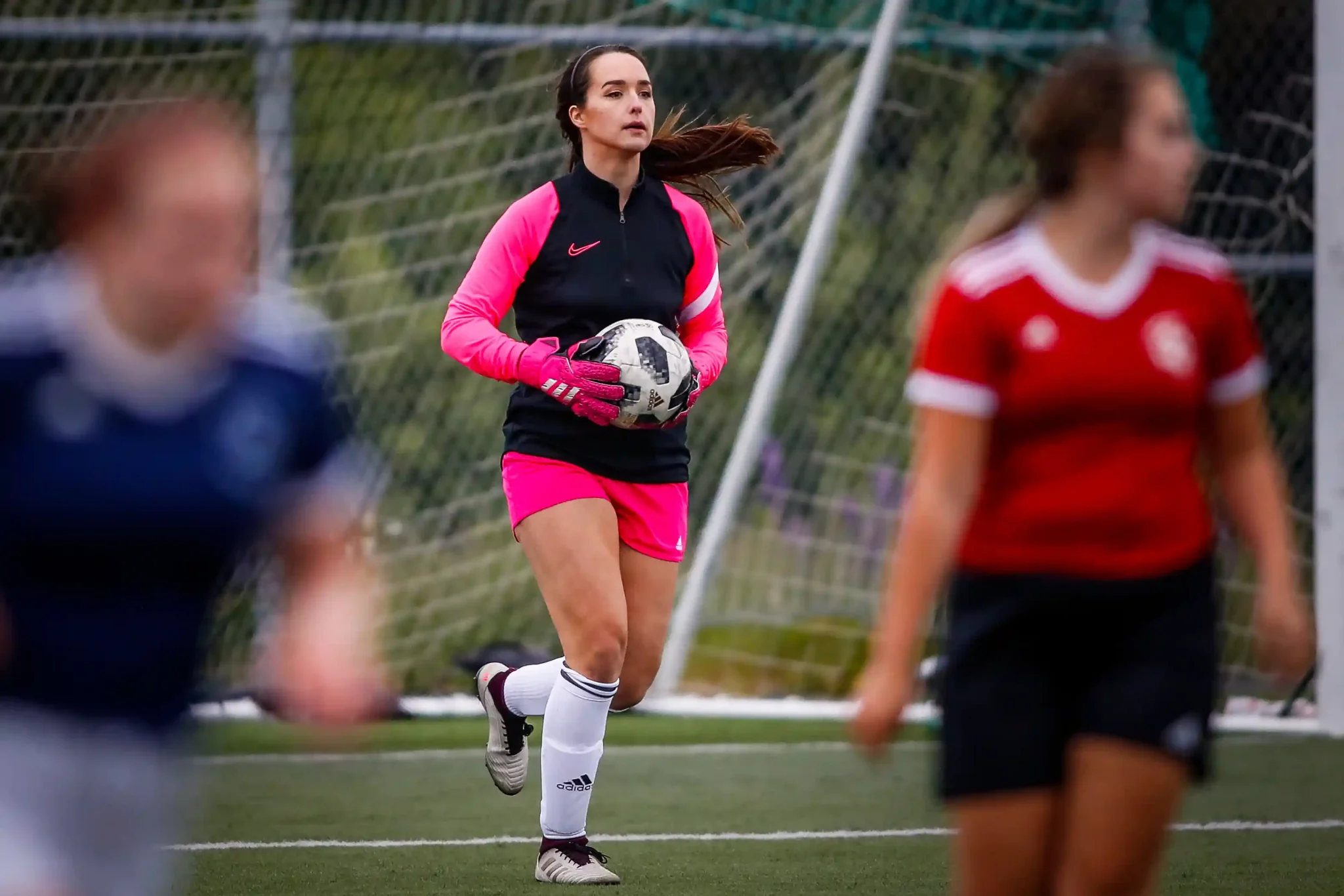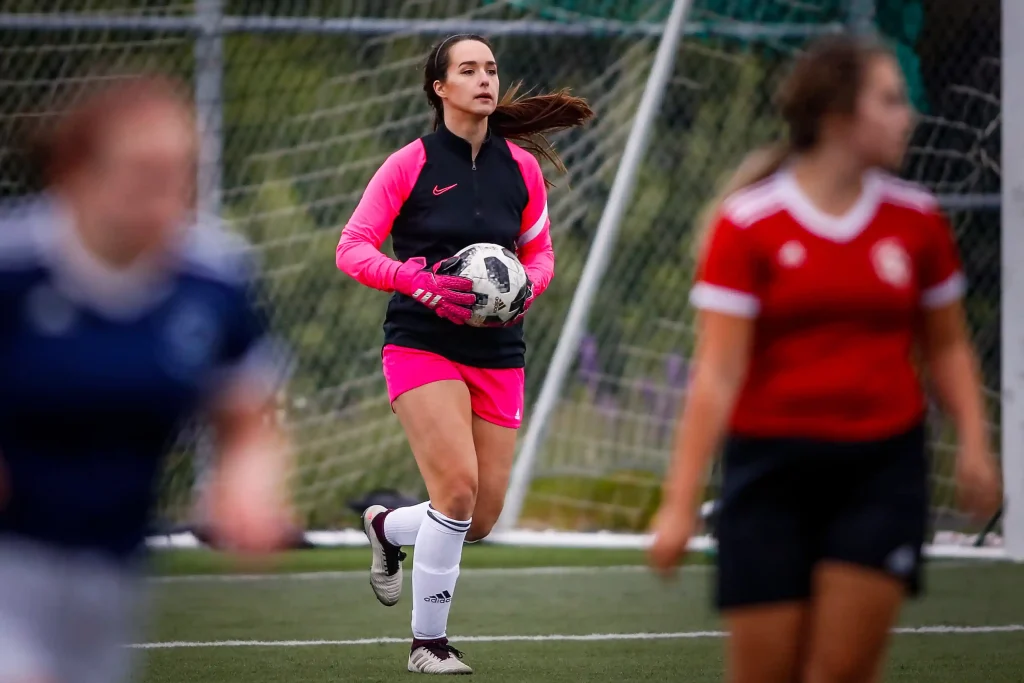 Longest Soccer Game In Recorded History
On March 30, 1946, Stockport County and Doncaster Rovers played the longest professional soccer game at Edgeley Park. With a duration of three hours and 23 minutes, the match holds the world record in modern soccer history. A Division Three North Cup replay followed a 2-2 draw in the first game that was only 90 minutes. 203 minutes passed in the replay without a winner.
After 90 minutes (two 45 minute halves), the game between Stockport and Doncaster was tied once more at 2-2. The game then went into extra time, but 30 minutes were not enough. Before the penalty shootout was introduced across the game, tossing a coin and, as in this case, 'playing to win' were methods used to decide the winner after 120 minutes of stalemate.
This was a form of 'golden goal' in English football during the wartime period of the 1940s when the next goal won.
The longest women's soccer game is 168 hours and was achieved by SF Winterbach and TGIF‐EC Wallhalben (Both DE), in Winterbach, Germany, from 29 May to 5 June 2019. In the end, SF Winterbach scored 1,797 to TGIF-EC Wallhalben's 1,830. This Guinness world record was an initiative to promote women's soccer games.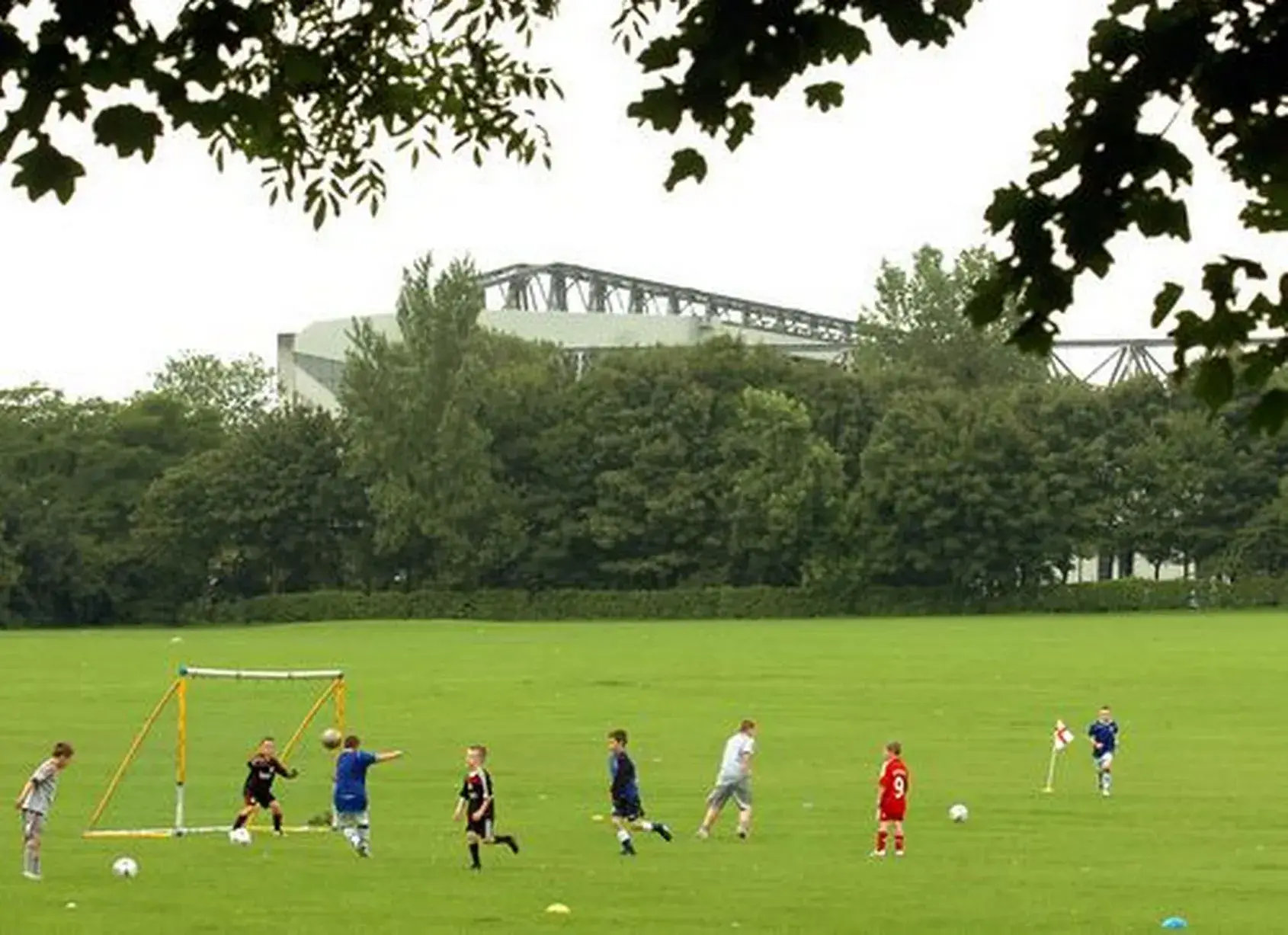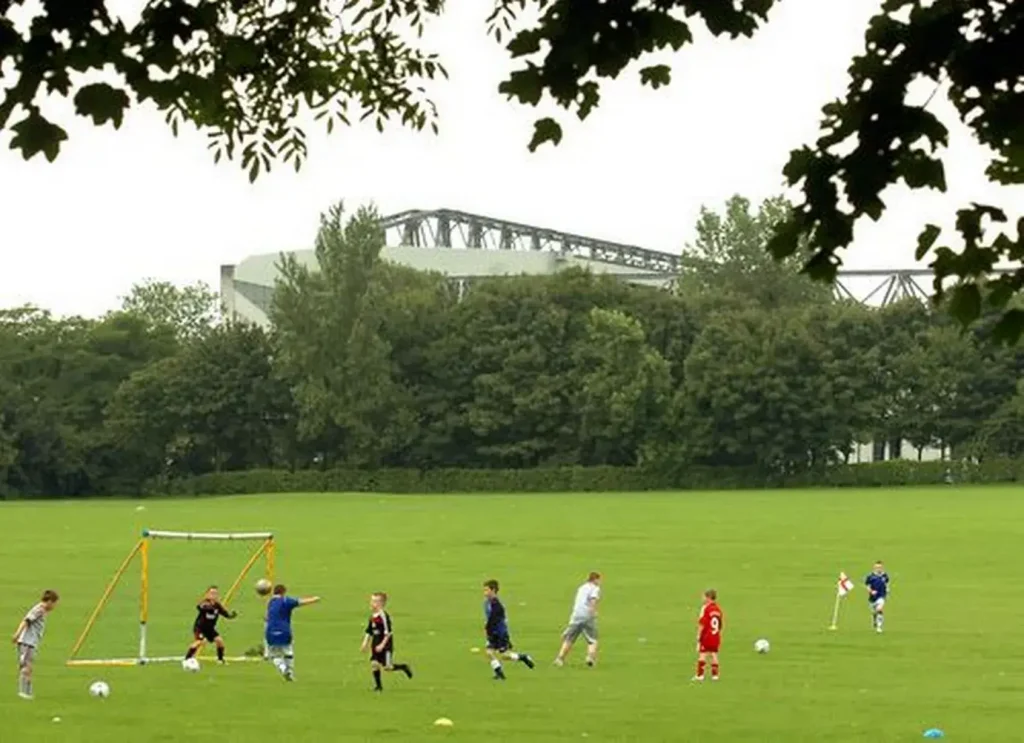 How Long Are Youth Soccer Games
Depending on your age group, youth soccer games will vary. There is no advice from FIFA on this matter. Each country's football association decides to make that decision regarding youth soccer league games.
USA Soccer and the Youth Soccer Association recommend the following timings for the youth soccer game:
Under-6 Age Group – 4 x 6 minutes
Under-8 Age Group – 4 x 12 minute
Under-10 Age Group – 2 x 25 minutes
Under-11 and 12 Age Group – 2 x 30 minutes
Under-13 and 14 Age Group – 2 x 25 minutes
Under-15 and 16 Age Group – 2 x 40 minutes
Under-17 and 18 Age Group – 2 x 45 minutes
All youth teams should have unlimited substations to provide equal playing time for your child and ensure everyone can rest during each half.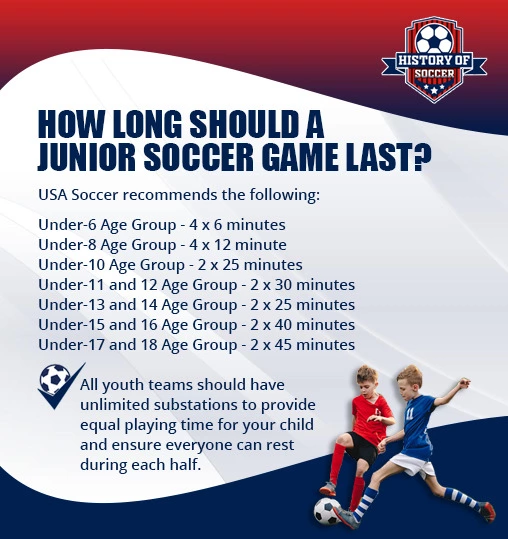 How Long is a High School Soccer Game?
Two 40-minute periods make up a high school soccer game. Besides the 80 minutes of the official game clock, there is a ten-minute intermission between each half of a high school soccer games. If both teams agree before the game starts, the intermission period can be shortened.
Middle school soccer games are 60 minutes long.  Normally two 30-minute halves with a 5-minute break.
How Long Is A College Soccer Game?
The NCAA Basic Soccer Rules Book outlines the duration of a college soccer game and overtime extensions in Law 7, stating that games consist of two 45 minute halves for NCAA tournament games.
If a soccer match ends in a tie at the end of the 90 minutes, the following rules apply:
There will be two 10-minute overtime halves. Under sudden-victory rules, the first team to score in overtime wins the soccer match.
The away team will call a coin toss before overtime begins, with the winner choosing whether to start with the ball or choose which way to go.
The teams will switch ends of the soccer field before the start of the second overtime half.
In the event that the score remains tied at the end of the second overtime half, the match will be considered a tie.
It is always mandatory to give penalty kicks, regardless of whether the college soccer games are prolonged. The play is extended to allow a penalty kick, whether the penalty happens in regulation time or overtime. [4]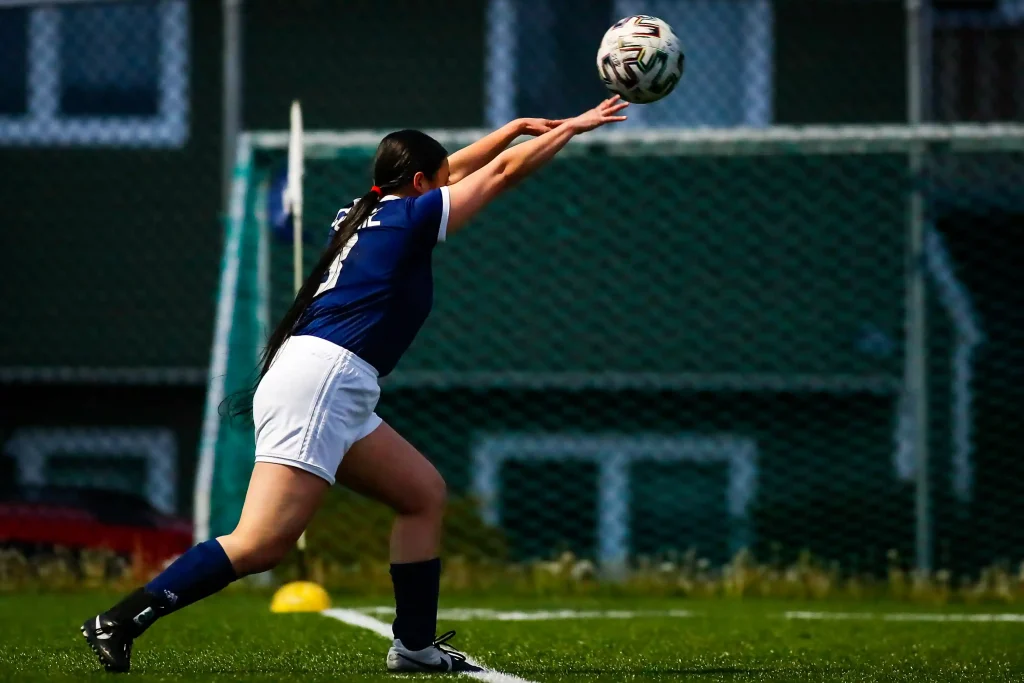 How Come The Soccer Clock Counts Up Instead Of Down?
When the soccer game begins, the clock continues to count up to minimize disruptions in the game. The game clock will not be stopped by penalty kicks, injuries, or returning the soccer ball if it goes out of bounds.
Keeping the referee in control is another reason the clock goes up instead of down. Referees can now focus on the soccer game rather than having to stop their watch and restart the game clock.
FAQs
How Long Is A Soccer Game?
Generally speaking, professional soccer games last 90 minutes (two 45-minute halves). [5] The 90-minute mark has been a tradition in soccer games since the Laws of the Game were amended to introduce this law in 1897.
The new law stated that each team would have 11 players, and matches would last 90 minutes unless otherwise agreed. While a professional soccer game usually almost lasts for 2 hours in duration due to possible stoppages, half-time, and overtime periods, soccer fans don't seem to complain. [6]
How Long Is A Typical Soccer Game On TV?
There are two 45-minute halves in a soccer match. A typical game lasts 90 minutes. There are 90 minutes of regular time in professional football matches, plus 5-10 minutes for interchange, injuries, and restarts. It is critical to note that, unlike football or basketball, there is no stopping the clock.
Assuming 90 minutes plus a 15-minute halftime break, the total time between kickoff and the final whistle will be about 111–115 minutes.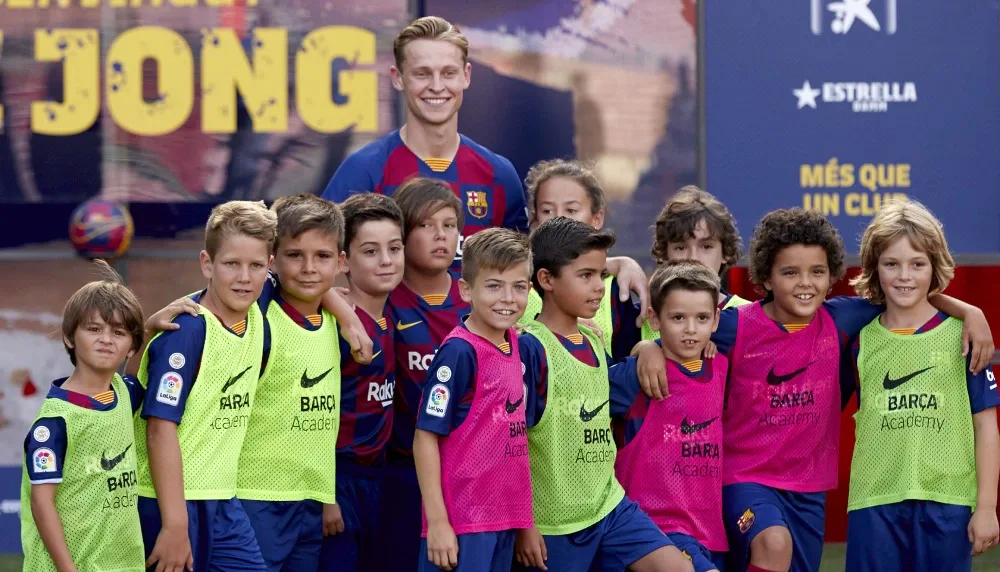 How Long Is A MLS Game?
An American MLS soccer game consists of two 45-minute halves. In between, there is a 15-minute halftime break. After each half, the fourth official and the referee determine how much injury time is allowed. This is usually 2-5 minutes of stoppage time on average.
How Long Are Women's Soccer Games?
As with professional men's soccer, women's soccer games last 90 minutes.
What Is The College Soccer Game Length?
There are 90 minutes in a college soccer game. During the game, there will be two 45-minute halves separated by a 15-minute break. A period of overtime may be added on if the game is tied at the end of 90 minutes.
How Long Is A High School Soccer Game?
The high school soccer game length is 80 minutes of play. There are two 40-minute halves, where the teams change ends during the break. Any game tied at the end of regulation play should be reported as a tie.
How Long Is The Soccer Season In High School?
There is usually a four-month soccer season in high school. High school seasons are typically scheduled within the four months of a specific season, most commonly Fall (Autumn). The spring soccer season at high schools is a bit shorter due to the summer holidays.
How Long Is A Middle School Soccer Game?
Games will consist of 30 or 35-minute halves with a 10-minute halftime break. Any game tied at the end of regulation play should be reported as a tie. As a rule, any regulation game that ends in a tie should be reported as a tie.
How Many Quarters In Soccer?
It depends on what type of soccer game you're playing whether the answer is yes or no. Senior men's, women's, college, and high school soccer games are commonly played in two halves.
There is a big push for youth soccer leagues and younger age group soccer to play four quarters which is common in Europe. Each player can play for more game time, and youth soccer coaches can provide more feedback to the children during the breaks.
How Long Is Soccer Overtime (Also Known As Extra Time)?
During soccer overtime or extra time, there is a total of 30 minutes. There will be a one-minute break between the two 15-minute periods during the extra 30 minutes of play.
References:
[1], [2], [3], [4], and [5]: www.coachingkidz.com/how-long-are-soccer-games-professional-college-youth/
[6]: www.howmonk.com/how-long-is-a-soccer-game/
[7], [8], and [9]: www.football-stadiums.co.uk/articles/extra-time/
Images:
https://www.liverpoolecho.co.uk/news/local-news/gallery/anfield-walton-pictures-your-neighbourhood-3206615
Getty Images