We've rooted through the World Cup archives to bring you 21 World Cup first history-making moments.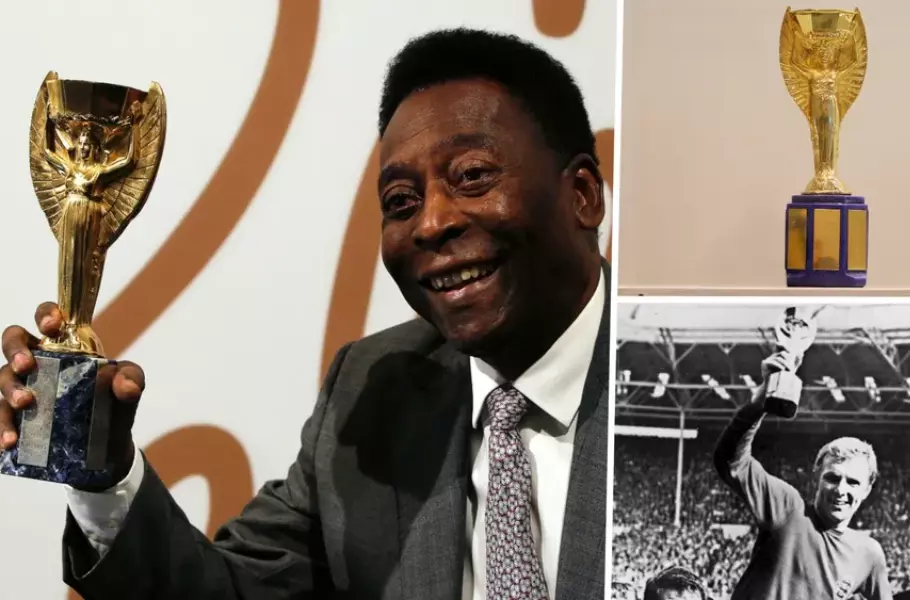 The First Trophy
The "Jules Rimet Trophy" was named after the FIFA President. Designed by the French sculptor Abel Lafleur and made of solid gold, it weighed 12 pounds and was 12.5 inches high. Having a value of $20 million, it is one of the most expensive trophies ever created.
As a result of Brazil's third World Cup victory in 1970, a replacement trophy was commissioned. Unfortunately, in 1983, the original Jules Rimet Trophy was stolen and never recovered.
First Match
France vs. Mexico and USA vs. Belgium kicked off simultaneously in Montevideo on 13 July 1930. France won 4-1 in Group 1, and the USA was a 3-0 winner in Group 4.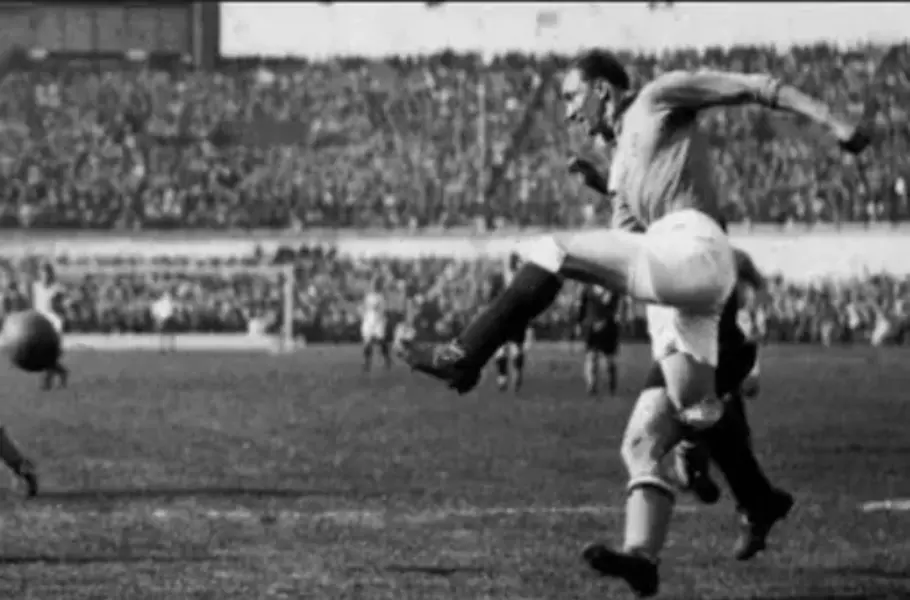 First Goal
Inside-left Lucien Laurent scored after 19 minutes to put France ahead against Mexico in the above match. His shot was 'too powerful' for goalkeeper Oscar Bonfiglio.
Having been capped ten times by his country, he completed his career as a player-coach at Besancon before buying a bar, where he rarely spoke about the volley he made against the Mexicans in the 19th minute. Instead, as if it were natural, Liberati would say, "Liberati inserted the cross, and I scored."
First Brothers
Brothers Manuel and Felipe Rosas appeared in the Mexican defense against France in the above match. The French won this 'training match' with ease.
Felipe Rosas and his brother were footballers in the Atlante Futbol Club. Felipe would make 11 appearances for Mexico.
The first goal Rosas scored during the World Cup made him, at the time, the youngest player ever to score in the World Cup, a record Pelé later broke, although Rosas is still the second-youngest player ever to score at the World Cup.
First Penalty
Manuel Rosas converted the first spot-kick for Mexico against Argentina in a Group 1 match in 1930. Mexico was 3-0 down at the time and finally lost 6-3 in front of 5,000 spectators.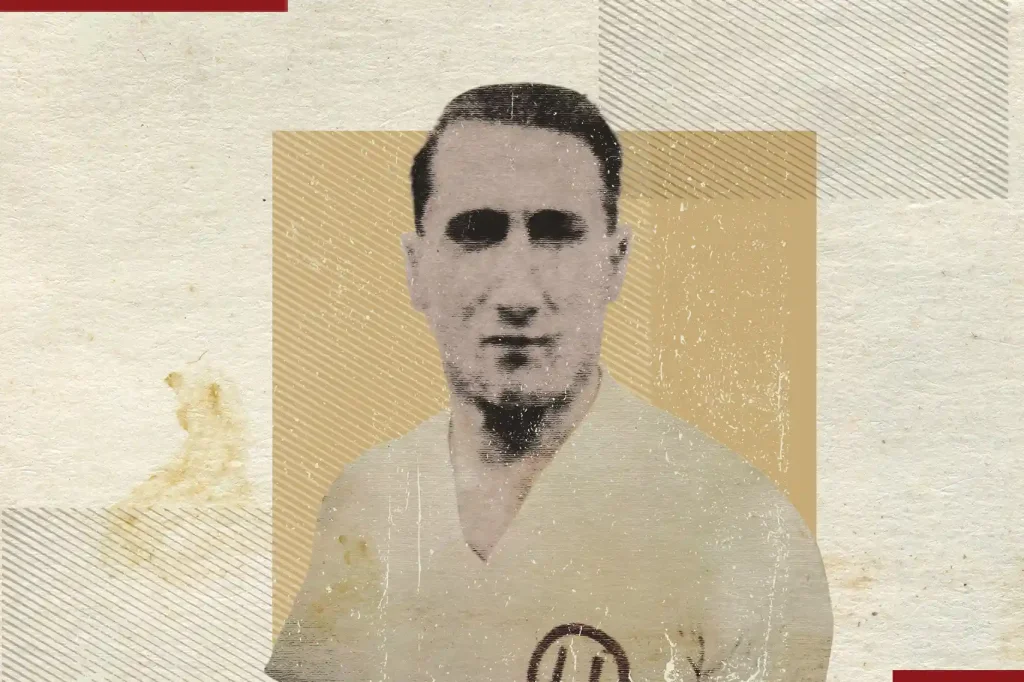 First Sending-Off
Mario De Las Casas, Peru's captain, was dismissed against Romania by the Chilean referee for 'increasingly violent play .' As a result, Peru lost this Group 3 match 3-1 in 1930.
The 97 years old died in 2002.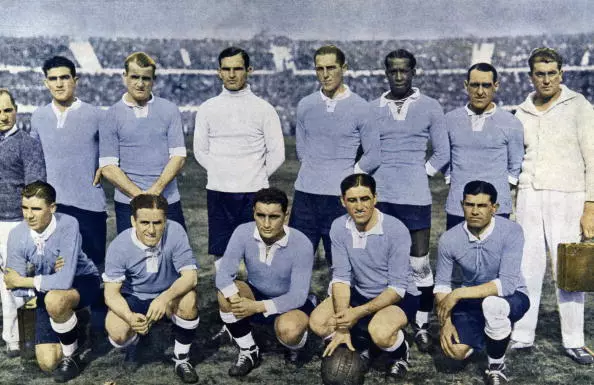 First Winners
On 30 July 1930, Uruguay beat Argentina 4-2 in Montevideo's Centenary Stadium to lift the trophy. Their center forward was the one-armed Manco Castro.
Pablo Dorado put the hosts in the lead after 12 minutes, but Carlos Peucelle equalized eight minutes later with a powerful shot past goalkeeper Enrique Ballestrero. Guillermo Stábile scored Argentina's second goal in the 37th minute, and the team went into halftime with a 2–1 lead.
During the second half, Uruguay tied the score with a Pedro Cea goal and took the lead for good with a Santos Iriarte goal in the 68th minute. Héctor Castro secured Uruguay's first world cup victory with a minute left.
First Own Goal
Ramon Gonzales of Paraguay scored for the USA in a Group 4 match in 1930. It was their second goal in a 3-0 win. Some sources credit the goal to the American Bert Patenaude.
If you credit Bert Patenaude for the goal, then the first own goal was Manuel Rosas in Mexico vs. Chile match in 1930. Over the history of the World Cup, Mexican players have scored four own goals. The most from any nation.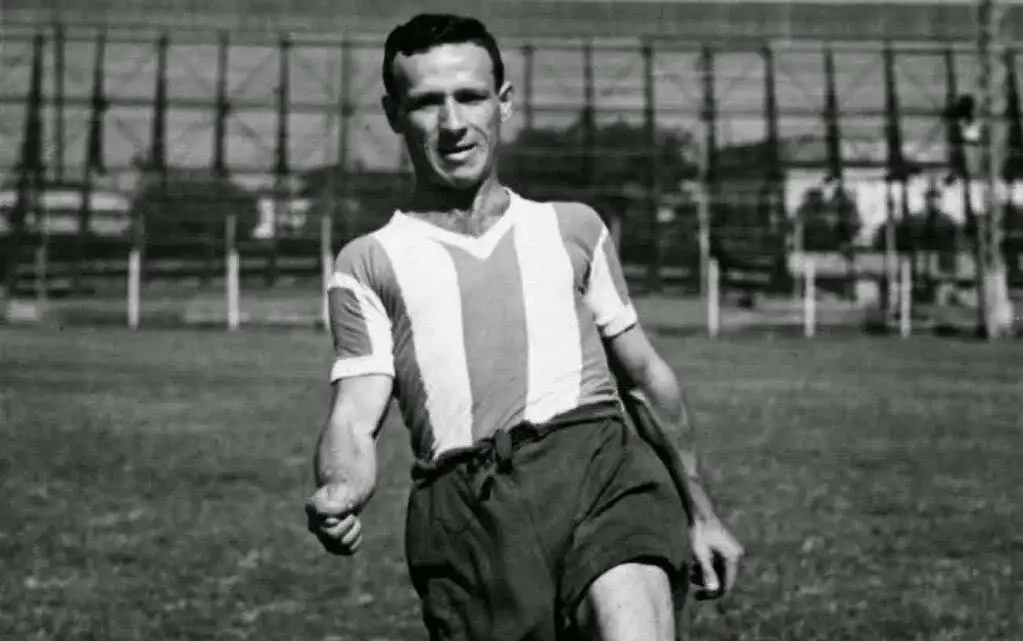 First Hat-Trick
Guillermo Stabile's for Argentina in their 6-3 win against Mexico in a Group 1 match in 1930. Or Patenaude's for the USA v Paraguay (see above – he certainly got two).
On 19 July 1930, Argentinian Guillermo Stabile scored three times in his country's 6-3 victory over Mexico to become the first player in World Cup history to score a hat-trick in a match.
A FIFA investigation found that a goal initially attributed to the USA's Tom Florie in the match against Paraguay should be credited to Bart Patenaude, confirming his hat trick.
In this case, Bert Patenaude from the USA is the record holder of the first hat trick.
First Extra-Time
The First Round match in 1934 between Austria and France in the Mussolini Stadium in Turin went to extra time after a 1-1 draw in 90 minutes. Austria won 3-2.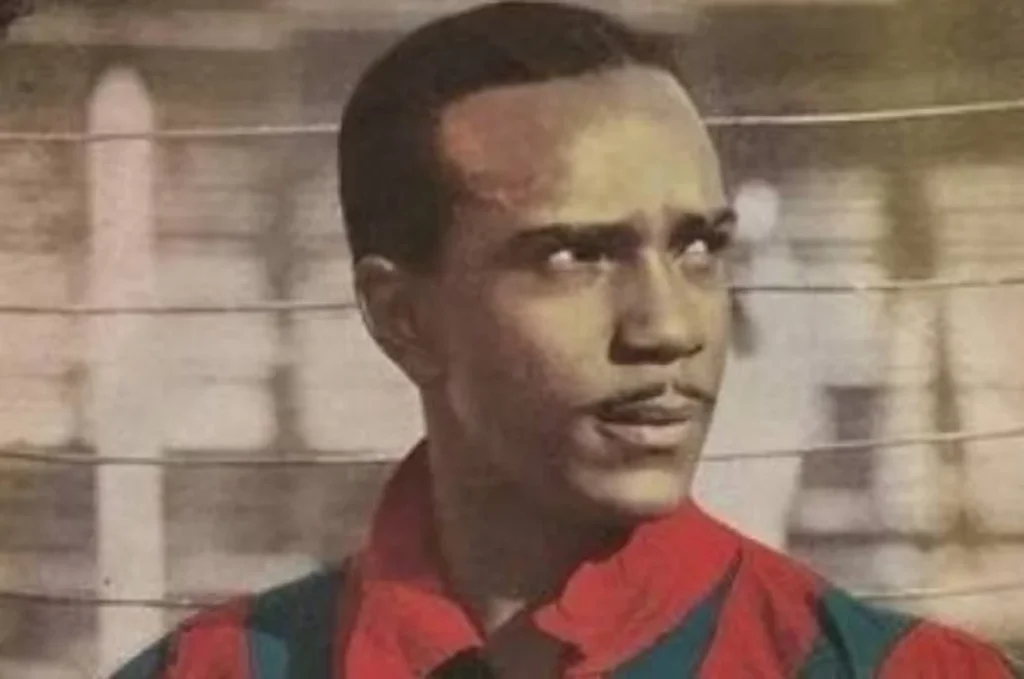 First Penalty Miss
Valdemar de Brito missed Brazil against Spain in a First Round match in 1934. The great Ricardo Zamora saved his nervous shot. Spain won 3-1 in Genoa.
It was Brazil's only match in the 1934 finals and the only finals in which it didn't win a single game. The discovery and nurturing of Pele by Valdemar de Brito later enhanced his reputation in the soccer-mad country.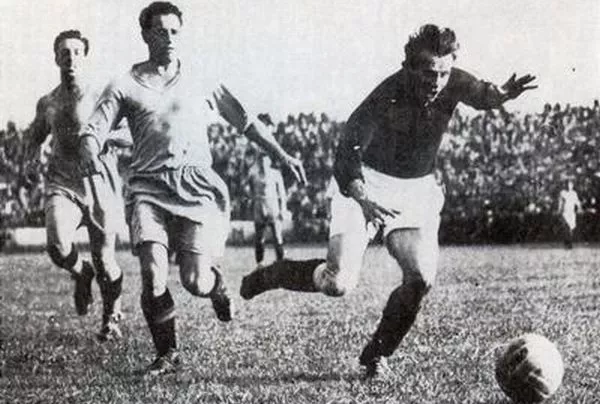 First Team to Score First in a Final Tie and Lose
Left-winger Antonin Puc gave Czechoslovakia a 70th-minute lead in the 1934 final against Italy in Rome, but the home side finished 2-1 winners after extra time.
Antonin Puc played in the 1938 World Cup after the disappointing result from 1930. Czechoslovakia finished fifth in this edition.
First Match Involving England
England's return to FIFA after the war allowed them to play in the 1950 finals in Brazil. In their first match in Pool Two, played in Rio's Maracana, Chile was beaten 2-0.
The goals were scored by Middlesbrough's Wilf Mannion and Blackpool's Stan Mortensen.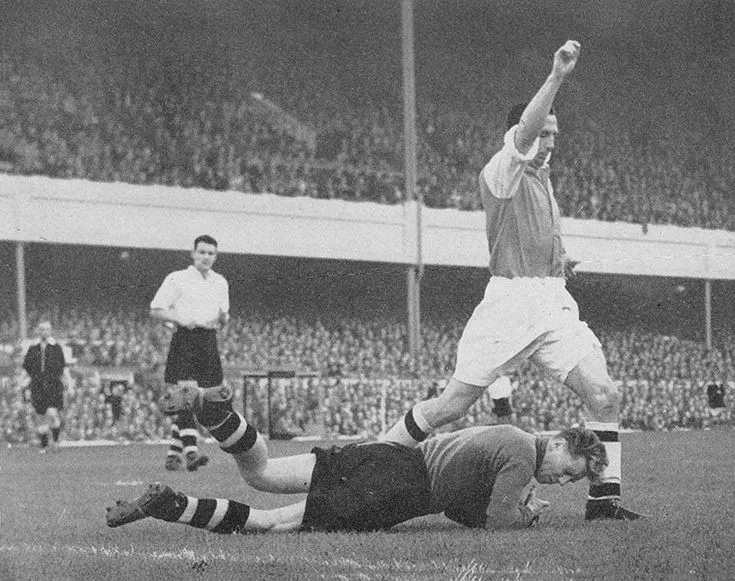 First Goalless Draw
This occurred in 1958 – England v Brazil in a Group 4 match in Gothenburg. The clean-sheet goalkeepers were Colin McDonald and Gylmar. Brazil's Mazzola and Vava hit the woodwork.
The game was a thriller despite the final scoreline. With its open and attacking style, this was a match of contrasting styles, where the Brazilians' subtle skills were countered by the hard tackling and quick counterattacks typical of English football.
At times, the South Americans' control was breathtaking, with Didi and Mazzola standing out. Watching them kill the ball from any angle and then lay off accurate passes was beautiful.
First Player to Score in Two Finals
Vava scored Brazil's first two in the 1958 final against Sweden in Stockholm (won 5-2) and their third against Czechoslovakia four years later in Santiago (won 3-1).
Edvaldo Izidio Neto was widely considered one of the best strikers of his generation by his peers.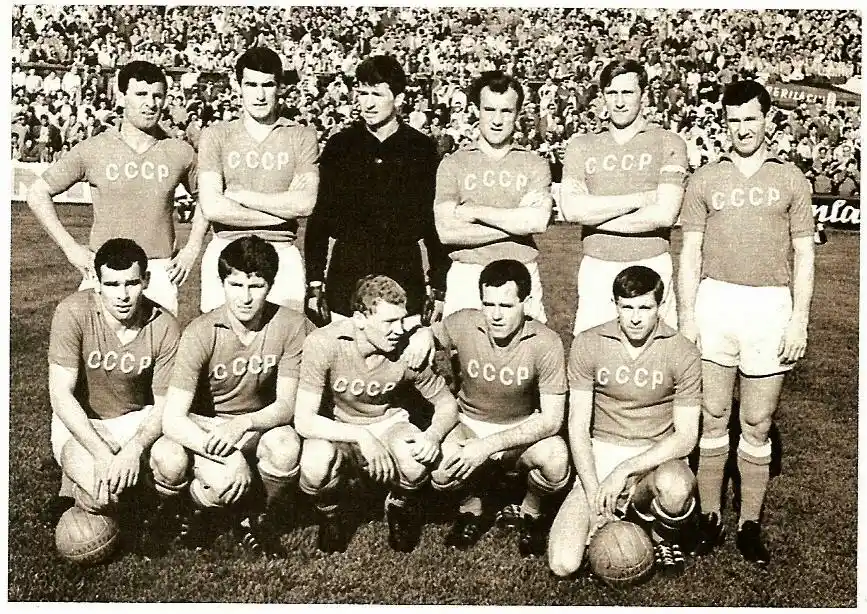 First Substitute
Anatoly Pusatch of the USSR replaced Viktor Shesterniev at halftime against World Cup hosts Mexico in 1970. The opening match of the finals finished goalless in the Aztec stadium.
In a friendly against East Germany, Anatoly Puzach made his USSR national team debut on 25 July 1969. The only players who could be replaced before 1970 were those who were injured. The Soviet Union's head coach Gavriil Kachalin made the substitute during halftime.
First Substitute to Score
Juan Ignacio Basaguren came on for Mexico in their Group 1 match against El Salvador in 1970, again in the Aztec, and scored their fourth goal in a 4-0 win with seven minutes to go.
As a player for Mexico, Juan Ignacio Basaguren participated in the 1968 Summer Olympics and the 1970 FIFA World Cup. His goal against El Salvador in 1970 made him the first substitute player to score in a World Cup match.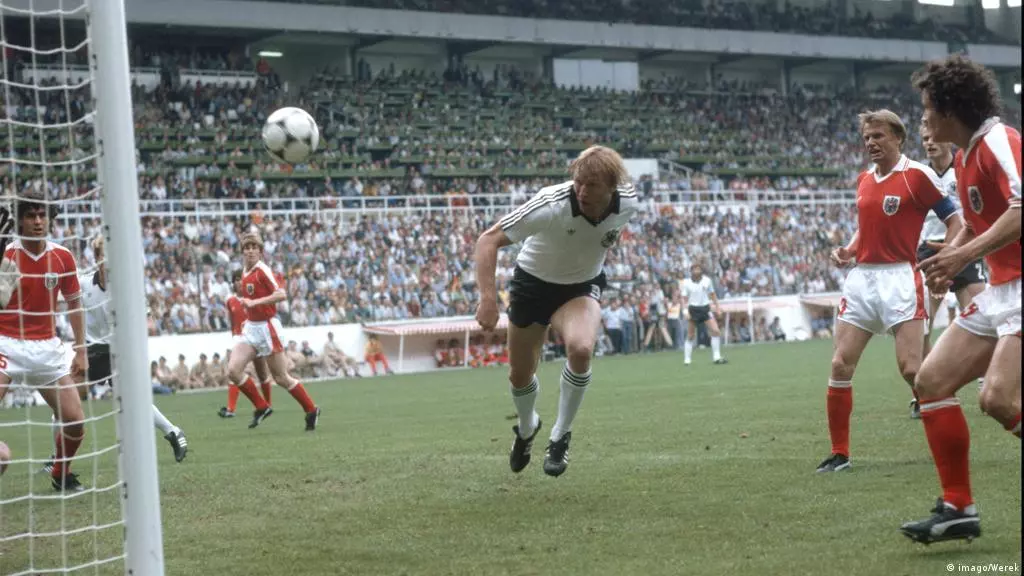 First Penalty Shootout
West Germany beat France 5-4 on penalties after the teams had drawn their 1982 semi-final 3-3 in Seville. A final match against Italy awaits them.
It is regarded as one of the best football matches of all time due to its back-and-forth drama, four goals in extra time, and dramatic penalty shootout. Maxime Bossis missed for France, and Horst Hrubesch sent the Germans through.
First Team to Win the World Cup in a Shootout
Penalty shootouts have been used in only two World Cup finals so far. Brazil edged Italy 3-2 on penalties to win the 1994 final after a 0-0 draw in Los Angeles. Romario, Branco, and Dunga were the successful takers for Brazil.
Robert Baggio missed the vital penalty that sent Italy home.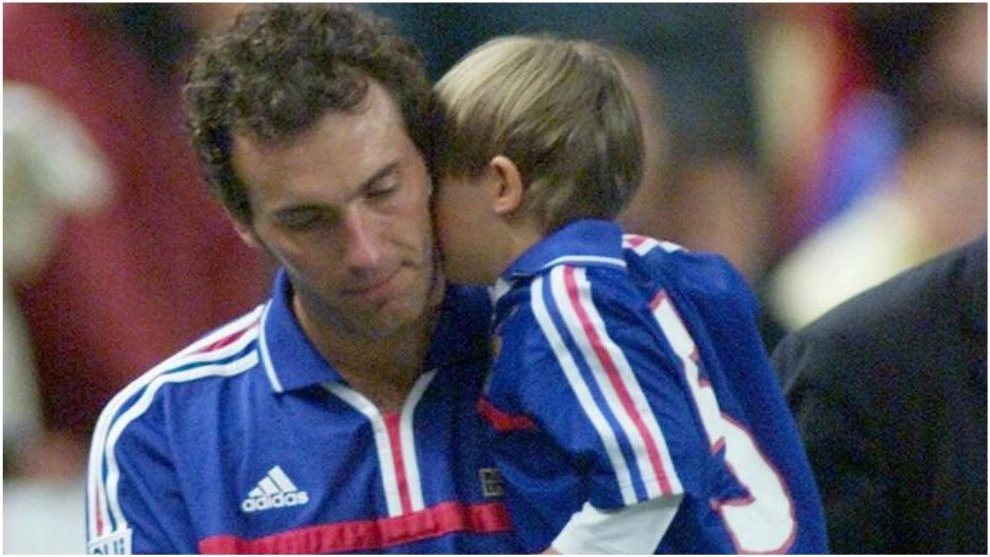 First Golden Goal
The last World Cup first was Laurent Blanc's 114th-minute goal for France put Paraguay out in the Second Round in Lein 1998. France, of course, went on to win the Cup.
There was a sense of dread in the air as extra time began. Les Bleus could have one mistake, and their World Cup dreams would be over immediately. Instead, legendary defender Laurent Blanc scored an unlikely goal to put France into the quarter-finals.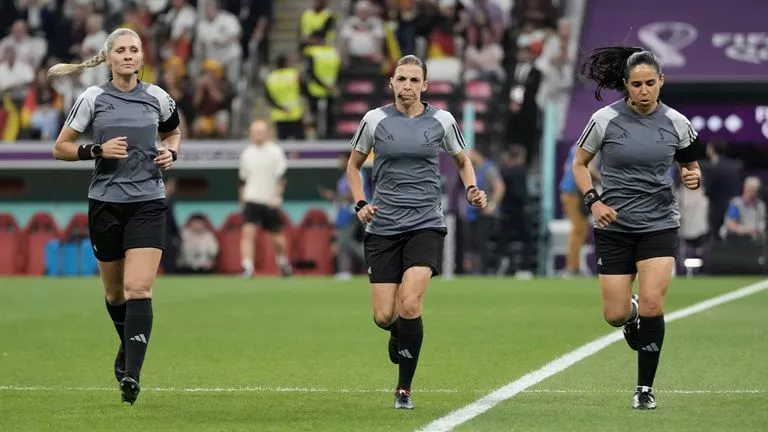 First Women Referees
For the first time ever in 2022, women referees will referee at the FIFA men's World Cup. On a night of sensational World Cup drama in Qatar, Germany suffered a second consecutive World Cup group-stage exit despite a thrilling 4-2 win over Costa Rica.
France's Stephanie Frappart took charge. The on-field team was all-female thanks to assistants Neuza Back from Brazil and Karen Diaz Medina from Mexico.