In 1977, Yasuhiko Okudera made history when he signed for Cologne, thus becoming the first Japanese player to play professional soccer in Europe when the game was still amateur in Japan.
We examine the soccer career of the first Asian football player to score in the European Cup, as well as his transition to life in Germany and his ambitions for Japanese football.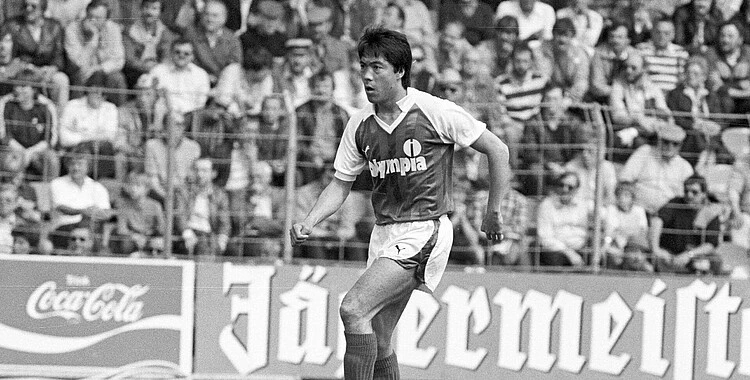 Japanese Soccer Player
Yasuhiko Okudera earned his move to Cologne by making a name for himself with Furukawa Electric in the corporate Japan Soccer League. The midfielder knew it would be a tough challenge because it had not been long since West Germany won the 1974 World Cup, and the Bundesliga was one of the toughest leagues in the world.
"I wasn't sure if I would be able to do well there," Yasuhiko Okudera said. "My first season was a real struggle, not so much in terms of style of play, but to adjust to the lifestyle. It wasn't until my second season that I felt I had a handle on things."
Yasuhiko Okudera made an immediate impression with his pace and crossing on the soccer field. As a left-winger, he scored twice in the last two games of Cologne's title race against Borussia Monchengladbach at the end of his first season.
A year later, the Japanese player scored in Cologne's European Cup semi-final against eventual champions Nottingham Forest.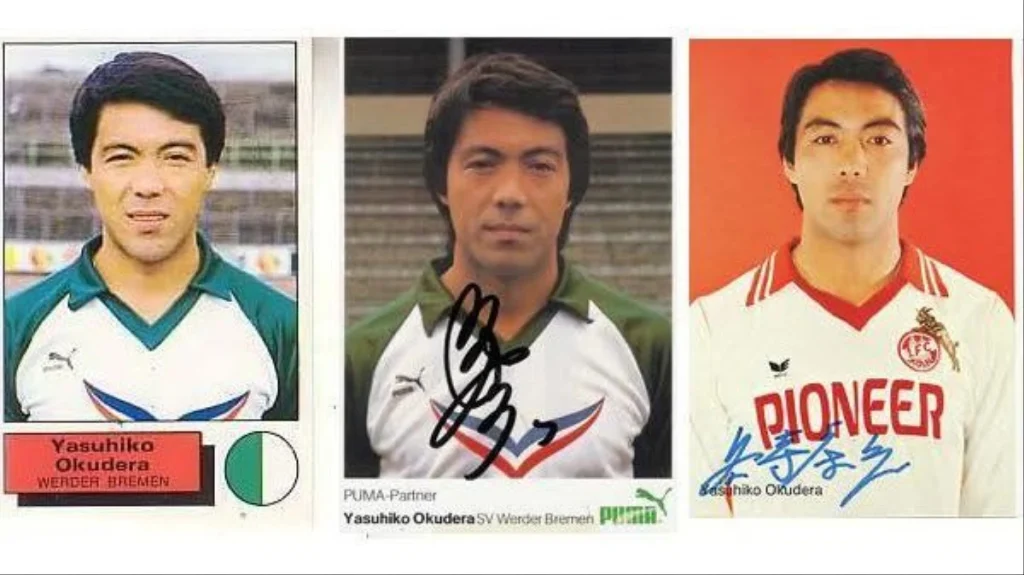 Yasuhiko Okudera Joins Werder Bremen
While playing out of position at right-back, Yasuhiko Okudera caught the eye of Werder Bremen coach Otto Rehhagel while playing for Cologne for three seasons.
"I was delighted to have been offered a contract at Bremen," Yasuhiko Okudera said. "Otto Rehhagel told me I would be a right-back and that we would be playing a zonal defense: I had no idea what he was talking about. I would have to learn that since almost everyone else was using man-to-man marking."
After five years in Germany, Yasuhiko Okudera was able to thrive in Werder's colors. At Werder Bremen, Yasuhiko Okudera said he was at the top of his game. "Neither the language nor my environment presented any problems to me."
During his nine-year stay in Germany, Yasuhiko Okudera played 259 games and scored 34 goals. He returned to Furukawa Electric (now JEF United) in 1986 before hanging up his soccer boots two years later.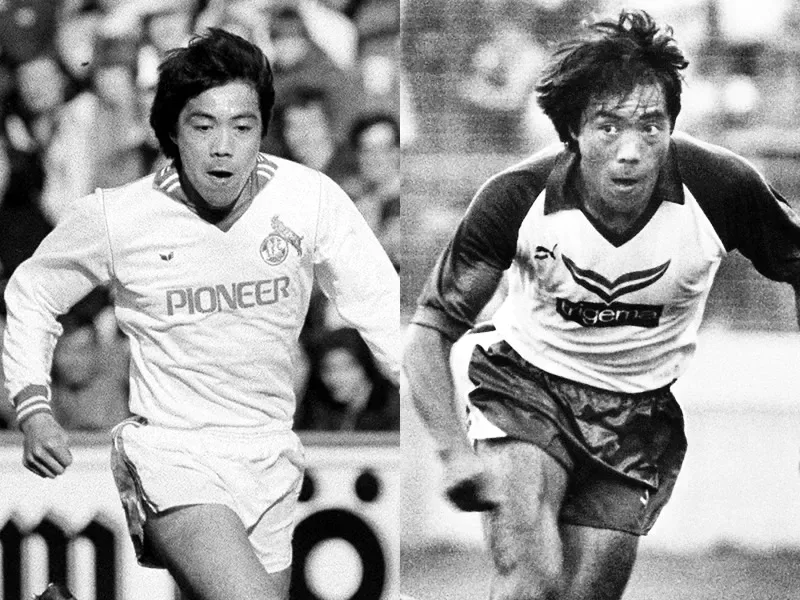 Involved In The Game After Retirement
In 2013, he was appointed president and global ambassador of the English Championship side Plymouth Argyle. After returning to Japan, Yasuhiko Okudera spent time as president and general manager of the Japanese League second-tier team Yokohama FC.
Yasuhiko Okudera said that more Japanese who have played overseas should return to Japan and share their skills and knowledge. Japanese clubs have played in FIFA Club World Cups, but it's hard for Japanese players to play against overseas teams regularly. If Japan were in Europe, we'd be a stronger football nation today.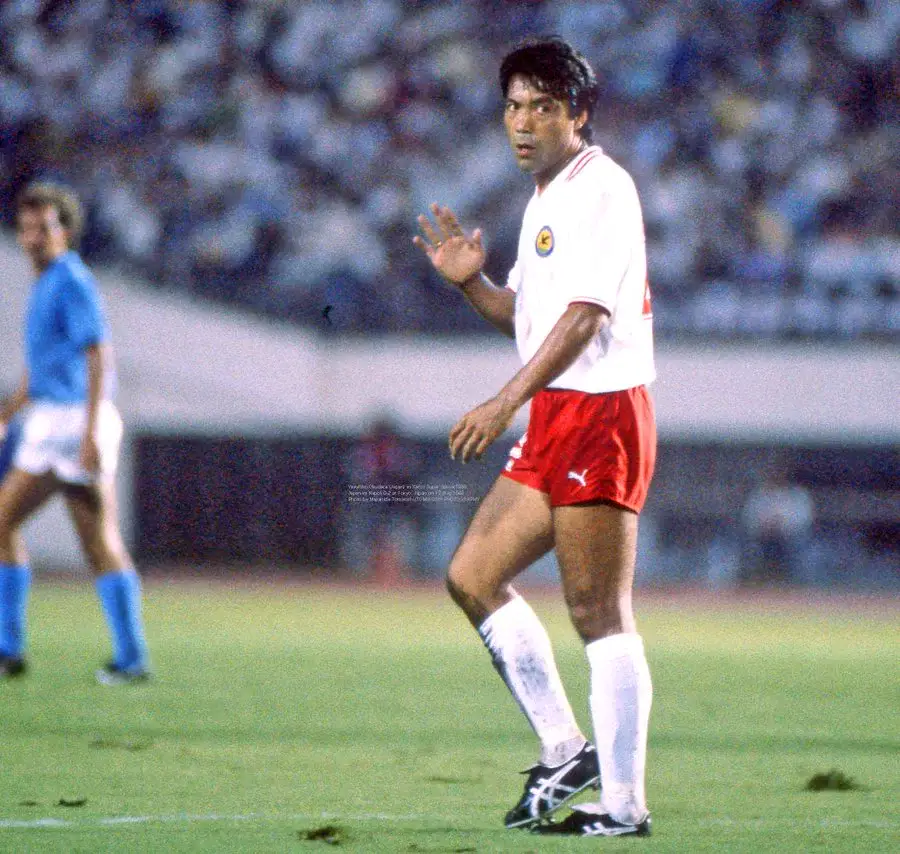 "Takehiro Tomiyasu and Take Kubo, for example, play in Europe, but Japanese club officials and players can learn a lot from overseas. So I want more Japanese people to know about soccer, and I want to help take Japanese soccer to the world."
These days, Yasuhiko Okudera works as a television commentator and is looking for Japan to play in the 2022 World Cup in Qatar.
Not only was he a talented midfielder who scored goals, but the statesman will be remembered as the first Japanese footballer to leave his home country and apply his trade in Europe.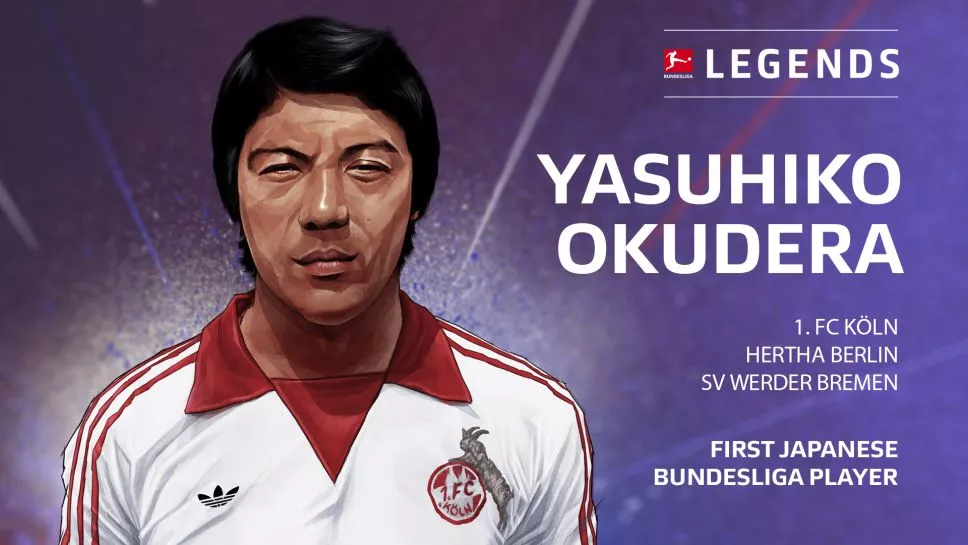 Yasuhiko Okudera Stats, Facts, And Figures
Full Name: Yasuhiko Okudera
Birthdate: 12/03/1952
Birthplace: Kazuno, Akita, Japan
Playing Career:
Furukawa Electric 1970–1977
FC Koln (Cologne) 1977–1980
Hertha BSC 1980–1981
Werder Bremen 1981–1986
Furukawa Electric 1986–1988
Total Appearances: 402 matches (73 goals)
National Team Career:
Japan National Team 1972–1987 (32 appearances, nine goals)
Managerial Career:
JEF United Ichihara 1996
Yokohama FC 2017
Playing Honors:
Furukawa Electric
1976: Japan Soccer League Champions
1976: Emperor's Cup
1977: Japanese Super Cup
1986–87: Asian Club Championship Winners
1. FC Koln (Cologne)
1978–79: European Cup Semi-finals
1977–78: Bundesliga Champions
1977–78: DFB-Pokal Winners
Individual Honors
1976, 1986–87: Japan Soccer League Best Eleven
2012: Japan Football Hall of Fame
2014: Asian Football Hall of Fame