1893 FA Cup Final Score: Wolverhampton Wanderers 1 Everton 0
Venue: Fallowfield Stadium, Manchester
Date: Saturday 25th March 1893
Wolverhampton Wanderers Scorer: Harry Allen
Wolverhampton Wanderers Team: Billy Rose, Dickie Baugh, George Swift, Billy Malpass, Harry Allen, George Kinsey, Robert Topham, David Wykes, Joe Butcher, Harry Wood, Arthur Griffin
Everton Team: Richard Williams, Bob Howarth, Bob Kelso, Alec Stewart, Johnny Holt, Dickie Boyle, Alex Latta, Patrick Gordon, Alan Maxwell, Edgar Chadwick, Alf Milward
Referee: Charles James Hughes
Official Attendance: 45,000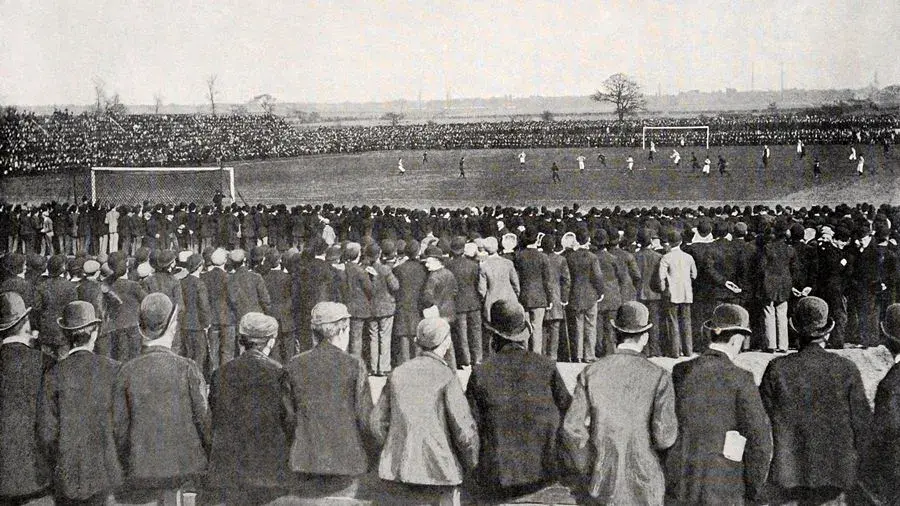 1893 FA Cup Final Match Report
The 1893 FA Final was never again to be played at the Oval in London. The cricket authorities feared that the enormous crowds now gathering to watch the big match would damage their world-famous cricket pitch, so the FA Cup celebrated its twenty-first birthday at the Manchester Athletic Club ground at Fallowfield.
Fallowfield Stadium hosted the final only one time. Nearly 60,000 spectators are believed to have attended despite the official attendance of 45,000. Overcrowding delayed the kickoff and often resulted in the pitch being encroached upon during gameplay.
Everton Football Club took the soccer field as firm favorites, not only because they had defeated Preston North End in a semi final replay that had gone to three games, but because they were regarded as a genuinely talented side. A week before the Final, Everton sent their reserve side to Wolverhampton for a league match fixture, and the 'stiffs,' embarrassingly for the Wolves, won 4-2.
However, once again, the Final favorites crashed. Wolves' bustling tactics threw Everton entirely out of their stride, proving ineffective with the latter's close passing game. After playing four games in 10 days, Everton seemed to tire in the second half.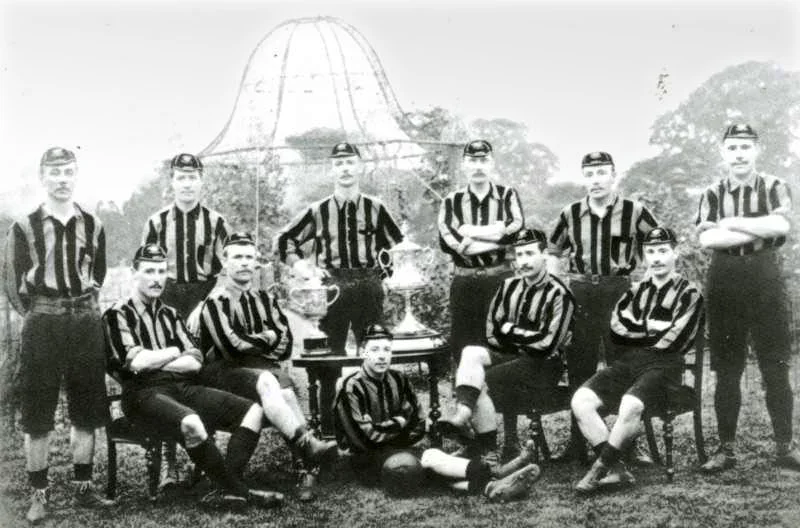 Teamwork Would Win The Final
It was a triumph of teamwork on the Wolves' all-English team, though they did have an outstanding individual in outside-right Robert Topham. He had fired several powerful shots at goal, and one of them sent a policeman in the crowd flying. After this performance, he was selected by England for two international matches.
Wolves captain, Harry Allen, a splendid center-half, played the captain's part by scoring the second-half goal that won the Cup. Allen made 153 appearances for Wolves and scored 8 goals. His hopeful lob from distance in the Cup final was certainly his most important goal.
He retired from the game in October 1894 due to illness and a back injury. A pub he owned in Wolverhampton became his home, but he died suddenly in February 1895 aged 29.
In the aftermath of Wolves' first-ever FA Cup triumph, supporters invaded the pitch to mob the champions. After being beaten 0–1, Everton unsuccessfully requested a replay, arguing that the conditions were not competitive.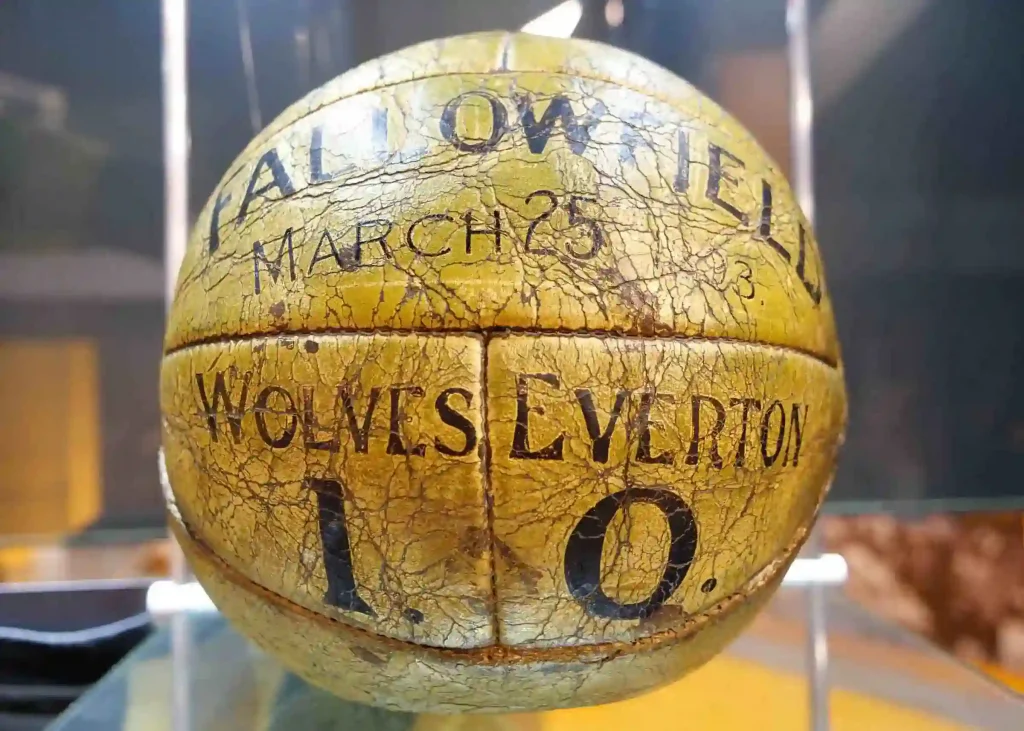 1893 FA Cup Round By Round
First Round
EVERTON v West Bromwich Albion 4-1; Nottingham Forest v Casuals 4-0; Sheffield Wednesday v Derby County 3-2; Burnley v Small Heath 2-0; Accrington Stanley v Stoke 2-1; Preston North End v Burton Swifts 9-2; Marlow v Middlesbrough Ir 1-3; Notts County v Shankhouse 4-0; WOLVERHAMPTON WOLVES v Bolton Wanderers 1-1,2-1; Newcastle United v Middlesbrough 2-3; Darwen v Aston Villa 5-4; Grimsby Town v Stockton 5-0; Blackburn Rovers v Newton Heath 4-0; Loughborough v Northwich Vie 1-2; Blackpool v Sheffield United 1-3; Sunderland v Royal Arsenal 6-0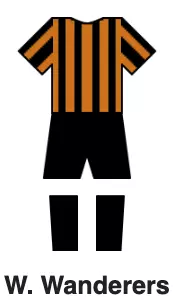 Second Round
EVERTON v Nott'm Forest 4-2; Sheff Wed v Burnley 1 -0; Accrington S v Preston North End 1-4; Middlesbro Ir v Notts Co 3-2; WOLVERHAMPTON WOLVES v Middlesbro 2-1; Darwen v Grimsby T 2-0; Blackburn R v Northwich Vic 4-1; Sheff Utd v Sunderland 1 -3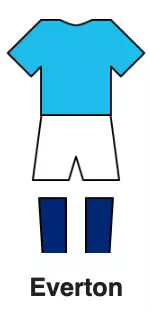 Third Round
EVERTON v Sheff Wed 3-0; Preston North End v Middlesbro Ir 2-2, 7-0; WOLVERHAMPTON WOLVES v Darwen 5-0; Blackburn R v Sunderland 3-0
1893 FA Cup Semi Finals
EVERTON v Preston North End 2-2, 0-0, 2-1; WOLVERHAMPTON WOLVES v Blackburn Rovers 2-1