"Our society believes that football killed Andrés. No, Andrés Escobar was a football player killed by society."
References:
[1]: https://en.wikipedia.org/wiki/Andr%C3%A9s_Escobar
[2]: https://www.colombiatravelguide.net/colombian-soccer.html
Images:
thebogotapost.com/narclord-and-prime-suspect-of-killing-footballer-andres-escobar-caught/26728/ (main image)
seecolombia.travel/blog/2014/07/andres-escobar-remembered/
Romeo Gacad/AFP/Getty Images
Getty Images
elpais.com.co/judicial/dejan-en-libertad-a-santiago-gallon-implicado-en-crimen-de-andres-escobar.html
These were the words of Francisco Maturana, the illustrious Colombian national team manager. When asked years later about the murder of Andres Escobar shortly after an infamous first-round elimination from the 1994 World Cup. Maturana is considered the father figure and architect of the first golden generation that took Colombia to the highest level of world soccer during the chaos and civil unrest for the country.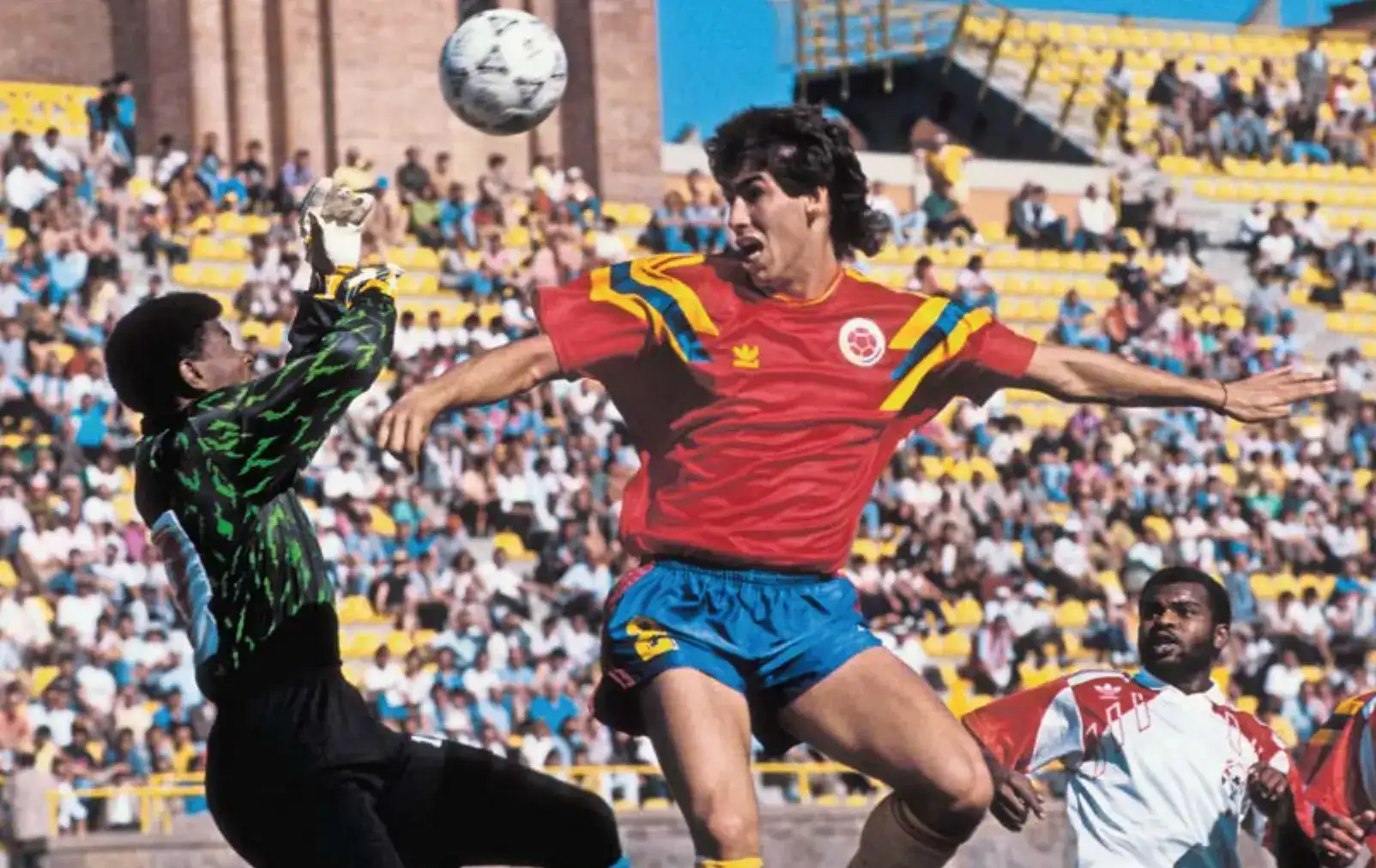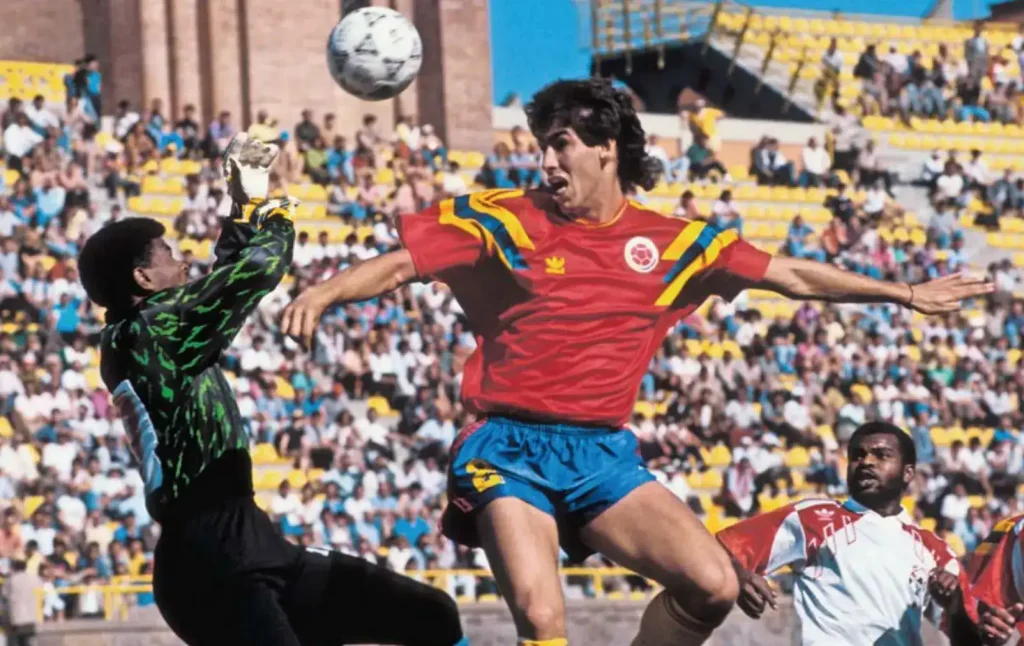 The Future Was Bright
At only 19, Andrés Escobar took Colombian soccer by storm. As a young, talented center-back who grew up on the streets of Medellín, he quickly became a crucial player in the lineup for Atlético Nacional, a powerhouse in South America. Just three years after his debut, he led Los Verdolagas to continental conquest, winning the Copa Libertadores against Club Olimpia de Paraguay. Nacional became the first Colombian team to win the continent's most important title.[2]
When he was called to join the national team at 21, he already had the reputation of a focused, well-spoken "veteran" with a rare elegant style. Even though household names like Carlos Valderrama, Rene Higuita, and Faustino Asprilla were making headlines across South America and Europe, everyone in Colombia knew that there was only one captain, a true gentleman of soccer: Andres Escobar.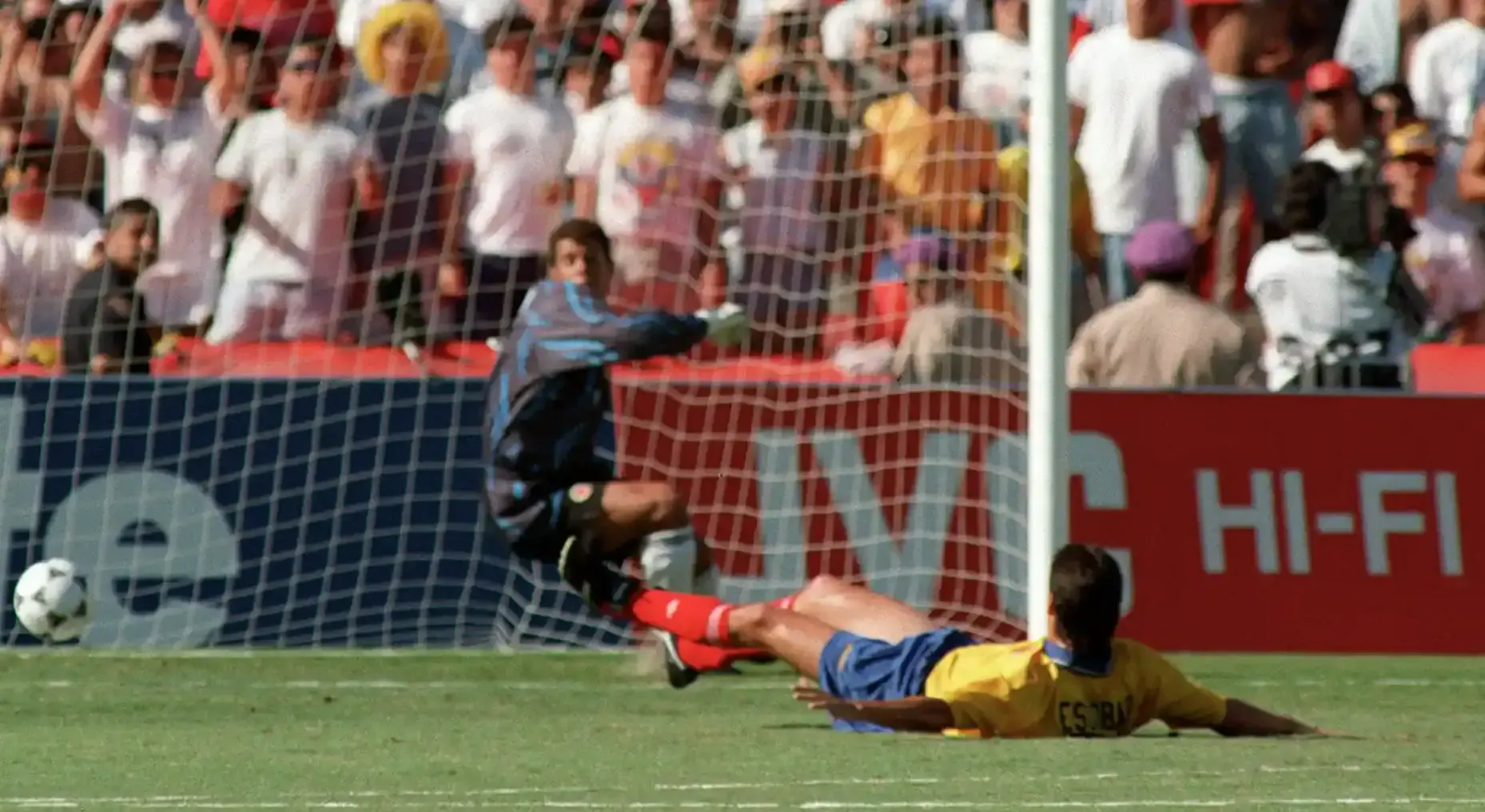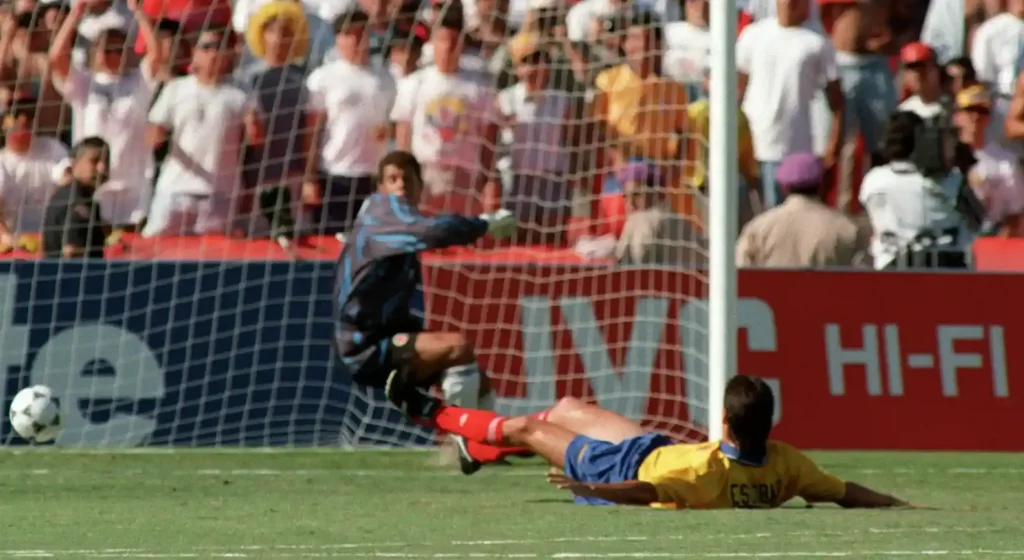 Andrés Escobar Self Destruction
After a 28-year World Cup drought, Colombia had a taste of glory during Italia 1990. A famous last-minute draw against West Germany (who would win the World Cup against Argentina in the final) helped Colombia advance to the knockout stage. However, a heartbreaking loss against Cameroon in the Round of 16 was a drawback. Still, the team's overall performance made it clear to the world that Los Cafeteros were to be taken seriously.
Three years later, the Colombian squad was in its prime, and at the center of it all was Andrés Escobar. The captain was ready for World Cup glory and possibly a future in Europe. After sailing comfortably through the always tricky South American qualification, Colombia sealed its ticket (and perhaps its fate) to USA 1994 by giving one of the most memorable performances in soccer history and beating invincible Argentina in Buenos Aires 5-0.
The Argentine fans at El Monumental, which included Maradona in the stands, gave Los Cafeteros, the best South American team at the time, a standing ovation. In six games played during the qualifiers, Colombia gave up only two goals.
What came after can only be described as incommensurable joy followed by delusion. Los Cafeteros sat comfortably at the top of the Colombian world, giving society a reason to believe that the time to shine on the world soccer stage had come. When the national team landed in Los Angeles, Colombia was immersed in the chaos of betting syndicates and a drug cartel war, anxious for an escape from reality.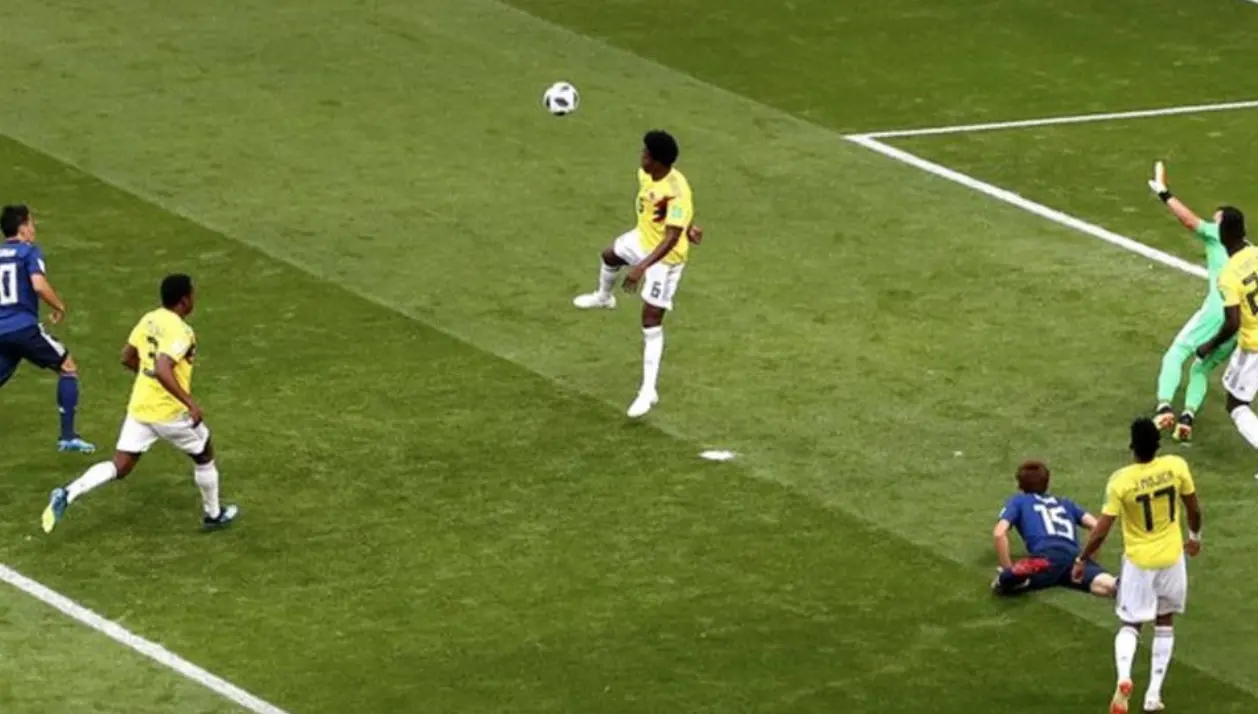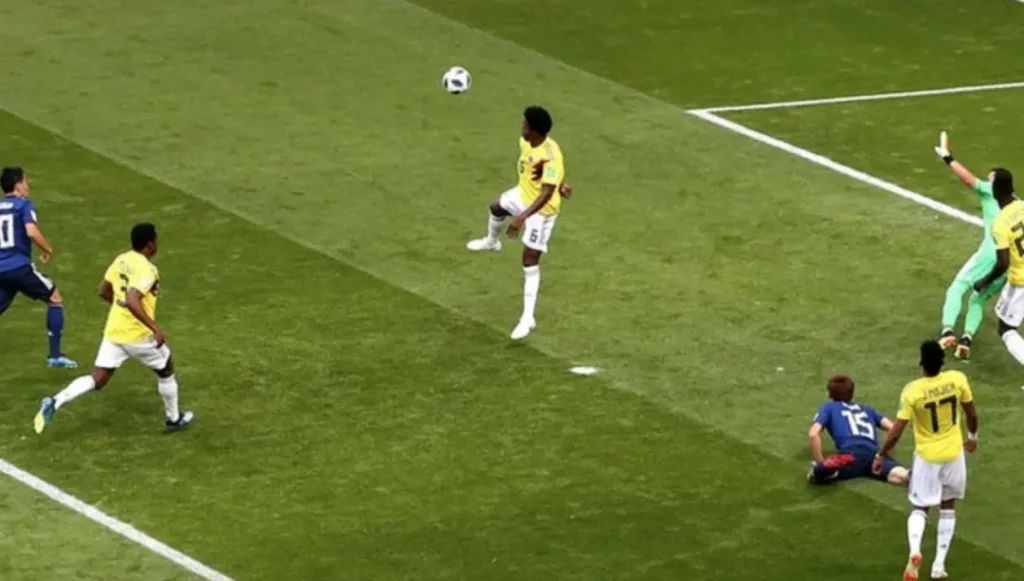 Soccer has a way of magnifying things, both the good and the bad. After an eye-opening loss against Romania in their first match of the 1994 World Cup, it marks the day Colombia came back to reality. They lost to the host nation United States in the second game. Colombia won the third game against Switzerland, but that was not enough to advance.
Own Goal Scored By Andrés Escobar
Andrés Escobar fell in disgrace and scored the own goal that most certainly put an end to the fairy tale of winning the tournament. The dream was over. The country had to face the cold hard truth that behind the golden facade, something was broken.
It got worse before it got better. Ten days later, with the World Cup still being played, the world was shocked by the news that Andres Escobar had been assassinated outside a dance club in Medellín under extraordinary circumstances. Reality and soccer finally got on the same page for Colombia. He was only 27 years of age at the time of his death.
It's easy to reduce the killing of Andrés Escobar to an isolated event in retaliation for scoring an own goal in a World Cup. But the truth about what happened to Andrés is much more than just a sensationalist headline tied to soccer. What happened to Colombia at the time was more complex, and in some ways, disheartening.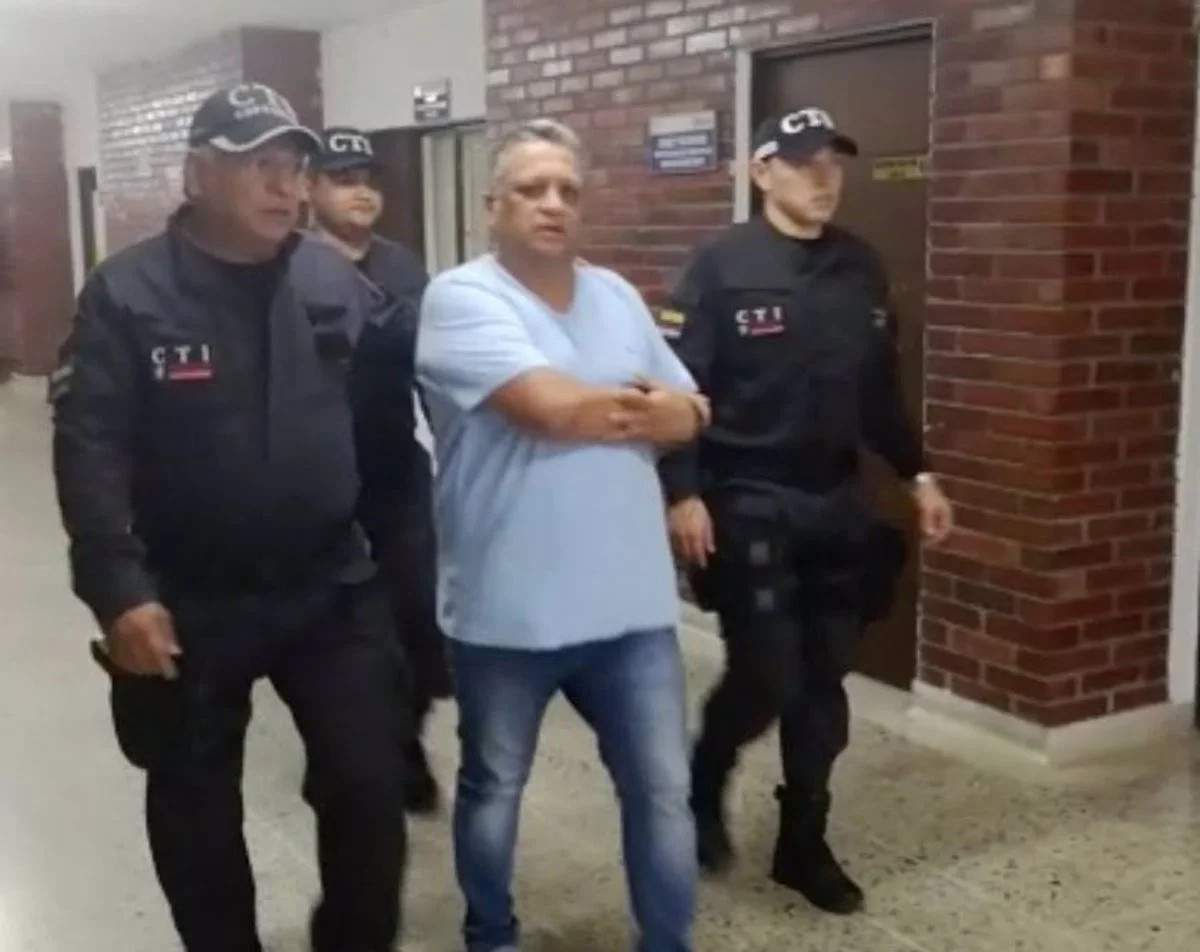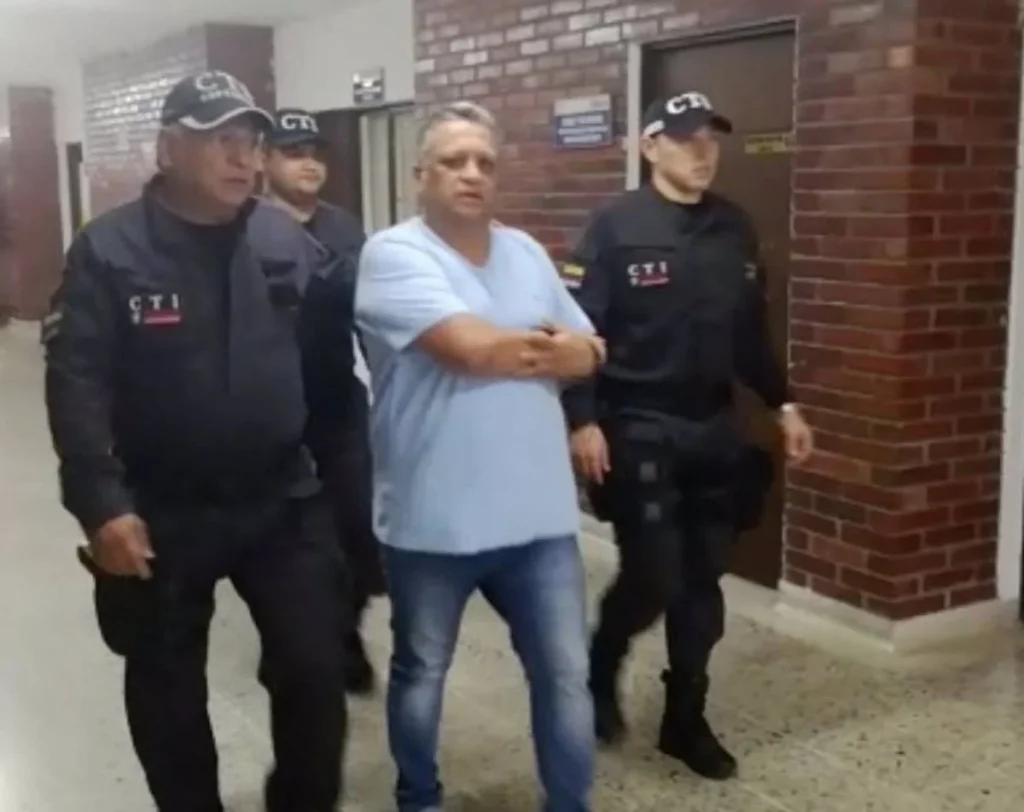 Humberto Castro MuñozI
In 1994, Humberto Castro Muñoz, a powerful drug cartel bodyguard in Colombia, was arrested on the night of 2 July 1994 and confessed the next day to assassinating Pablo Escobar. Santiago Gallón, who had allegedly lost heavily betting on the outcome of the match, also employed Castro as his driver. [1]
He was convicted in June 1995 of murdering Escobar. He received a sentence of 43 years in prison. However, the sentence was later decreased to 26 years. For good behavior, only 11 years were served.
Carlos Sánchez
In 2018, Colombian Carlos Sánchez was threatened online after he was sent off three minutes into his country's World Cup opener against Japan.
Several social media users targeted the Colombian national team player with death threats, in a chilling reminder of the murder of Andrés Escobar in 1994 after he scored an own goal for Colombia at the World Cup.
This year marks 27 years since his assassination. We want to honor his legacy by paraphrasing the title of his last column for El Tiempo: Life didn't end there. Andres Escobar is missed, but Colombia will always be thankful he helped pave the way for better things to come.
It is important for soccer fans to enjoy the game passionately, but never forget it is just a game. In light of this event, violence should not be tolerated. Soccer should bring people together with a message of peace and love.
References:
[1]: https://en.wikipedia.org/wiki/Andr%C3%A9s_Escobar
[2]: https://www.colombiatravelguide.net/colombian-soccer.html
Images:
thebogotapost.com/narclord-and-prime-suspect-of-killing-footballer-andres-escobar-caught/26728/ (main image)
seecolombia.travel/blog/2014/07/andres-escobar-remembered/
Romeo Gacad/AFP/Getty Images
Getty Images
elpais.com.co/judicial/dejan-en-libertad-a-santiago-gallon-implicado-en-crimen-de-andres-escobar.html