The world has changed a lot over the last century, and this is reflected in the history of soccer World Cup, with some countries that played in the early days no longer playing the game today. These include:
West Germany's World Cup History
Qualified For FIFA World Cup: 1934, 1938, 1954, 1958, 1962, 1966, 1970, 1974, 1978, 1982, 1986, 1990

The team existed between 1908 and 1900

Now referred to as Germany

Best performances at the World Cup – 1954, 1974, 1990 (winners)
West Germany is one of the most successful teams in the history of soccer World Cup. West Germany also won the tournament in 1954, 1974, and 1990, and they finished as the runners-up in 1966, 1982, and 1986.
They existed separately from East Germany in those days, which only ever appeared in one World Cup (in 1974) and were nowhere near as dominant. West Germany played and won their last ever World Cup in 1990, after which the West and East teams merged under the name of Germany.
Did you know that Bodo Illgner of West Germany was the first World Cup goalkeeper to keep a clean sheet in the 1990 Final?
As West Germany was by far the better team, they supplied most of the squad members of the new unified German team. However, only eight players won caps for East Germany and Germany, including Ulf Kirsten, who was capped 100 times for both teams.
Unified Germany would finish as runners-up in the 2002 World Cup tournament and the winners in the 2014 World Cup.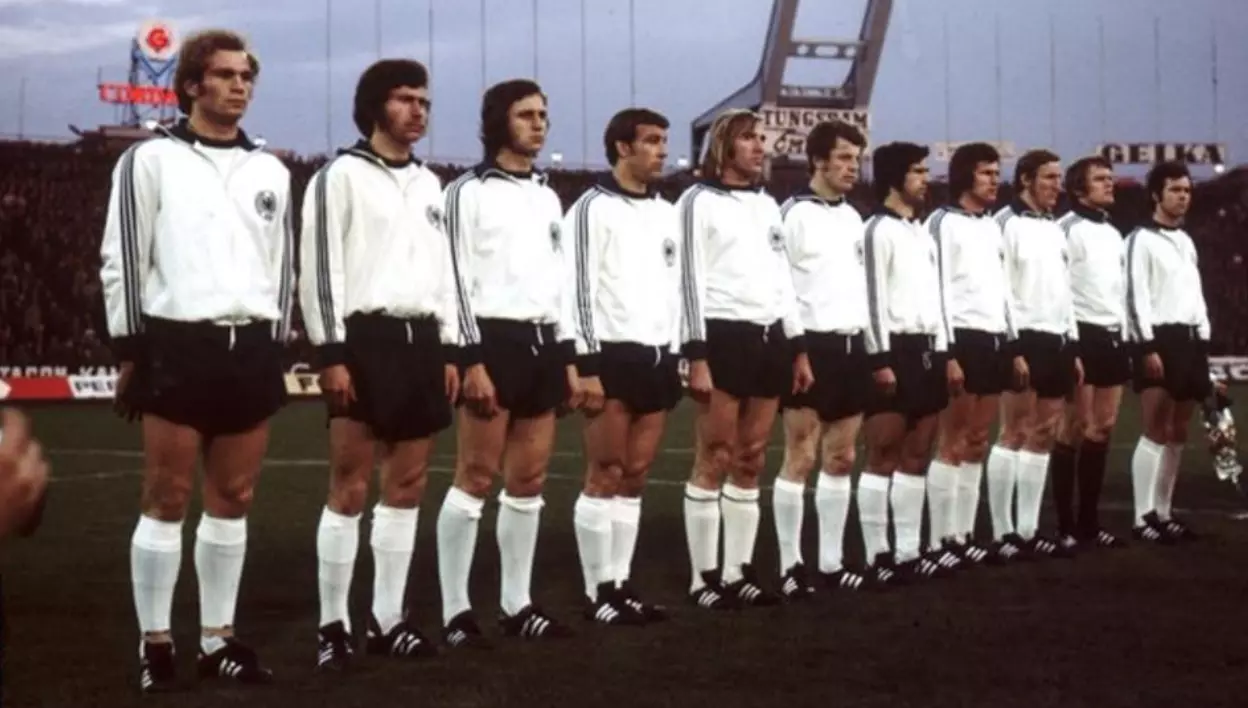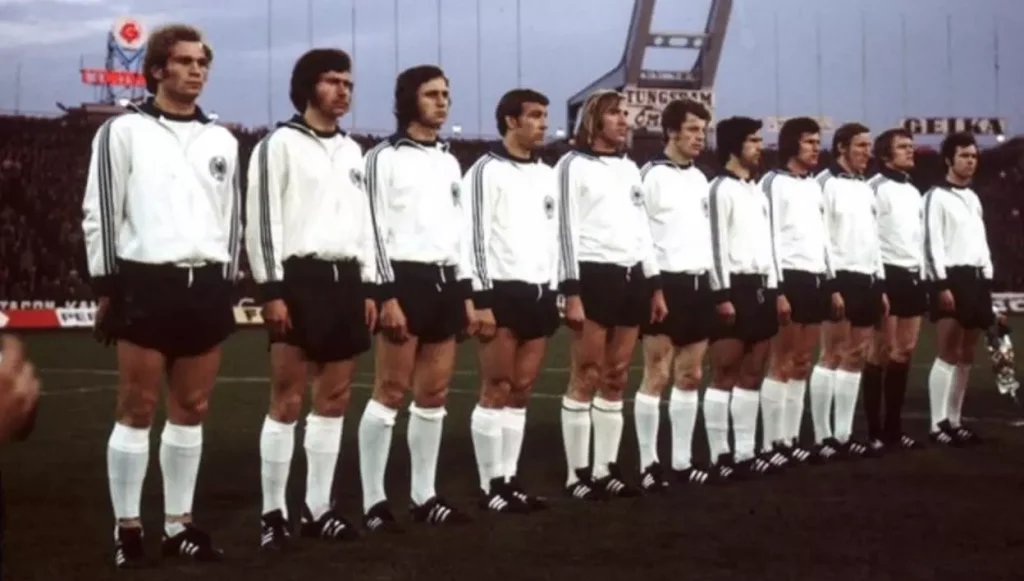 Soviet Union History Of Soccer World Cup
Qualified For FIFA World Cup: 1958, 1962, 1966, 1970, 1982, 1986, 1990

The team existed between 1917 and 1991

It is now known as Armenia, Azerbaijan, Belarus, Estonia, Georgia, Kazakhstan, Kyrgyzstan, Latvia, Lithuania, Moldova, Russia, Tajikistan, Turkmenistan, Ukraine, and Uzbekistan.
The Soviet Union was created a few years after the end of the first World War, and it remained as a union of many European countries until 1990. When this union broke up, it triggered some massive changes around the world, including in football.
They appeared in seven World Cup Finals and were at their best during 1966. They finished fourth, winning their group with victories against Italy and Chile. Then, they beat mighty Hungary in the quarter-finals, only to lose to West Germany in the semi-final.
The Soviet Union's star man was Oleh Blokhin, their most-capped player and their highest goalscorer, scoring 42 goals in 112 appearances. Many other teams were formed when the union dissolved, including Russia, Lithuania, Moldova, Ukraine, and Georgia.
Despite never winning the World Cup, the Soviets were a force in the European Championships and the Olympics.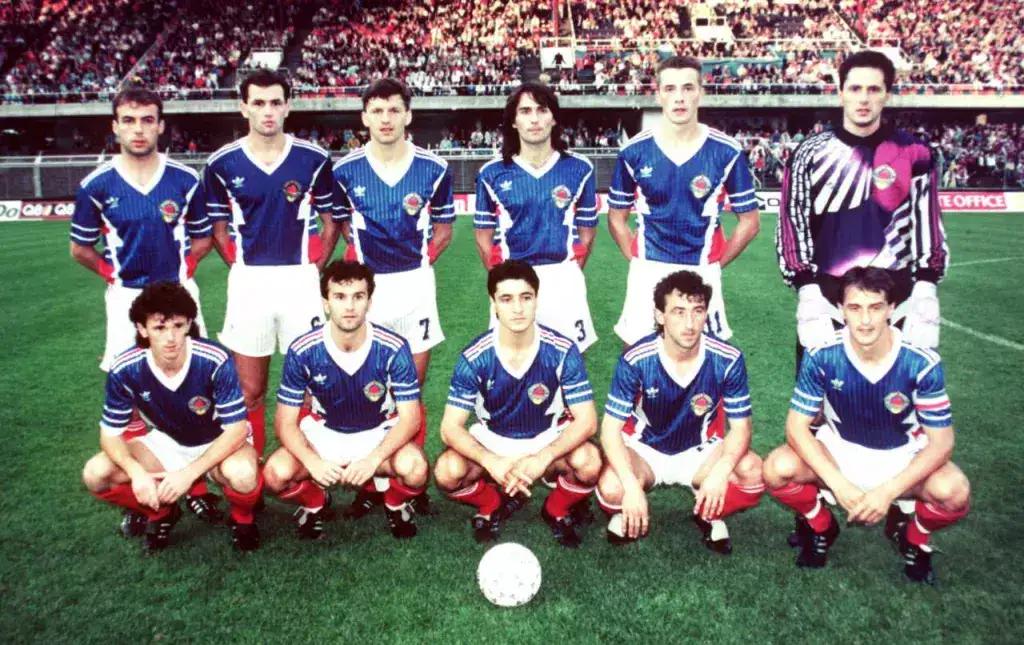 Yugoslavia's World Cup History
Qualified For FIFA World Cup: 1930, 1950, 1954, 1958, 1962, 1974, 1982, 1990

The team existed between 1918 and 2003

Currently known as Serbia

World Cup performances – 1930, 1962 (semi-finals)
The Yugoslavia story is a complicated one. They played in the first-ever World Cup tournament and did very well, and they also qualified for many more tournaments from 1918 to 2003, performing well in most of the early ones and remaining a decent side years later.
They made it to the semi-finals of the 1930 and 1962 tournaments, with some of their key players, including Džajić, a product of the 1960s and 1970s team, and Bobek, who was their crucial striker during their earlier campaigns.
With the youngest starting lineup in history of FIFA World Cup, Yugoslavia took the field in 1930. Their average age was 21 years and 258 days.
Yugoslavia's name changed to the Kingdom of Yugoslavia, FR Yugoslavia, and then, in 2006, to Serbia and Montenegro, before Serbia and Montenegro became two separate teams in 2010. To make matters even more confusing, it is also from the former Yugoslavia that we got the Croatia, Bosnian-Herzegovina, Slovenia, and Kosovo national teams.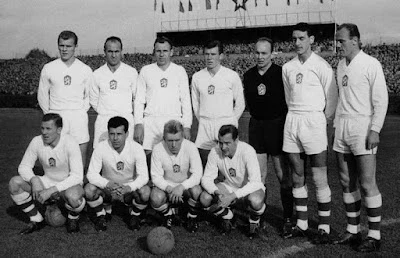 Czechoslovakia History Of Soccer World Cup
The team existed between 1920 and 1993
Currently known as the Czech Republic, Slovakia
1938, 1962 (runners-up): Best World Cup performance
Czechoslovakia was one of the most immense forces in European football from 1920 to 1993. They were once ranked as the best team in the world by the internationale de football association (FIFA), and they qualified for most World Cups during that time, making it to the final of the 1934 and 1962 competitions.
Czechoslovakia played their last World Cup in 1990 and then split into the Czech Republic and Slovakia in 1993. Since their split, the Czech Republic has been the more dominant of the two sides but has recently lost its way somewhat, while Slovakia is steadily improving.
Dutch East Indies FIFA World Cup Experience
1938: Qualified For FIFA World Cup

The team existed between 1934 and 1945

Now known as Indonesia

Performance at a World Cup – 1938 (first round)
The Dutch East Indies team existed from 1934 to 1945, and they only ever played in one World Cup, getting knocked out in the first round of the 1938 Finals after a heavy loss to Hungary. They were the first-ever Asian team to qualify for the World Cup tournament and are now better known as Indonesia.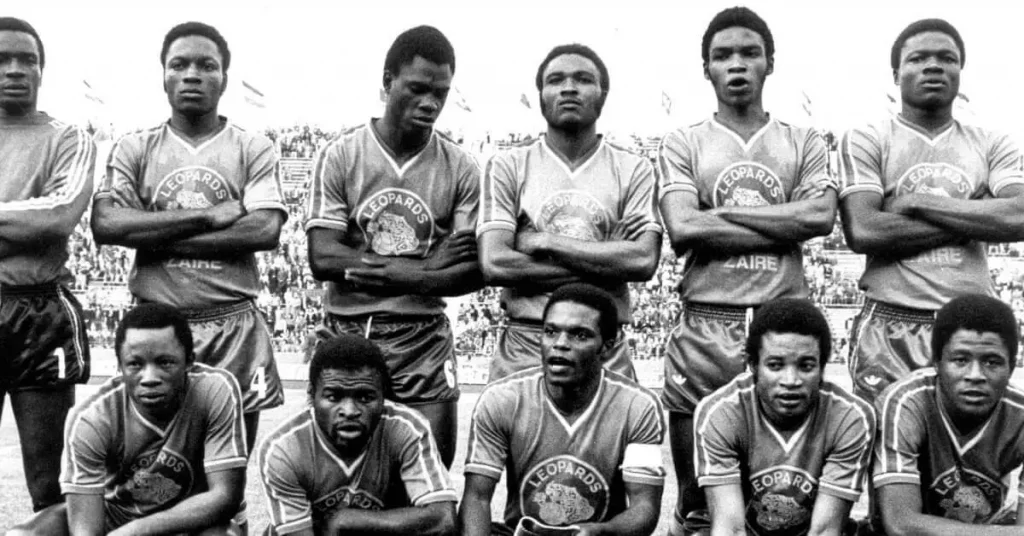 Zaire's World Cup History
Qualified For FIFA World Cup: 1974
This team existed between 1948 and 1997
It is now known as the Democratic Republic of Congo
The team's best World Cup performance was in 1974 (they finished last in their group)
In theory, Zaire is still within the same borders, but the country no longer exists as it did in the past. Between 1971 and 1997, it was used to refer to a military dictatorship in Central Africa, but now it is known as the Democratic Republic of Congo. According to the FIFA Rankings, Congo has been ranked as high as 28th. As Zaire, they were the first Sub-Saharan African team to qualify for the FIFA World Cup and won two Africa Cup of Nations championships.
World Cup Fact: In 1974, Zaire were 3-0 down after 22 minutes against Yugoslavia when they replaced their goalkeeper. Despite Dimbi Tubilandu's best efforts, his replacement was unable to stop the goal rush, and thus, their country lost the game 9-0.
However, at the 1974 soccer World Cup, they lost all three matches, including a 9-0 loss to Yugoslavia. During Zaire's game against Brazil, defender Mwepu Ilunga famously kicked the ball away when Brazil took a free-kick too slowly. He claimed he was trying to get sent off during this iconic moment, but he only received a yellow card.