Before Manchester United signed Tim Howard; before Kasey Keller transferred to Millwall, Rayo Vallecano, or Borussia Moenchengladbach; before Brad Friedel set records in England playing for Liverpool, Blackburn Rovers, Aston Villa, and Tottenham Hotspur; or even before Tony Meola faced off against Italy at the 1990 FIFA World Cup; Arnie Mausser was helping pave the road they would travel.
American field players are helping to grow the USA's worldwide soccer profile today. Still, the United States began to build a reputation for quality goalkeepers as far back as the North American Soccer League.
And in the NASL, Arnie Mausser, Shep Messing, and Bob Rigby were the early standard bearers for American goalkeepers and players competing at a high level amongst their international colleagues.
"I played against all three," said Kenny Cooper Sr., who played goalkeeper for the Dallas Tornado for ten seasons in the NASL. "As someone from England, I was enormously impressed with their leadership and technique. Those three goalkeepers could have played anywhere."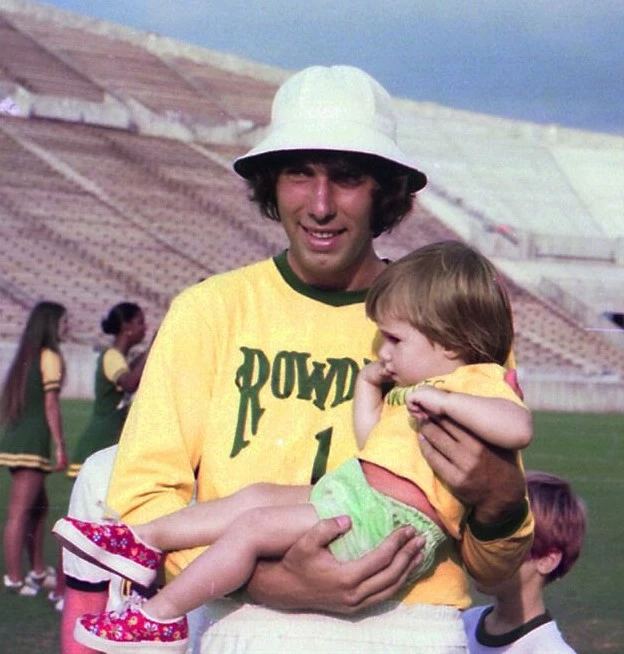 National Team Goalkeeping Duties
Mausser, however, carried the U.S. Men's National Team goalkeeping duties through the lean years from 1975-85, making 35 appearances at a time when the side played sparingly, often outmanned, and often outmanned and outgunned various opponents.
"The one thing I'm most proud of is that we never lost to Mexico in the United States," Arnie Mausser said.
While the United States has lost only five of its last 18 matches against Mexico and only two of 14 on American soil, the 1970s was a different era.
Mausser's first appearance against Mexico, a 0-0 draw in Los Angeles venue friendly to El Tri, ended a seven-game losing streak against the southern neighbor and was only the third draw for the United States in 20 games – earning praise and plaudits from reporters on both sides of the border.
The ultimate soccer nomad in a league that frequently saw franchises created, folded, moved, or renamed, Mausser played for nine NASL teams in 10 seasons – from the Hartford Bicentennials, New England, and Jacksonville Tea Men to the ill-fated Team America and notoriously attired Colorado Caribou.
He would make two stops with the Tampa Bay Rowdies, venturing indoors briefly before finishing his itinerant career with three more teams in the APSL.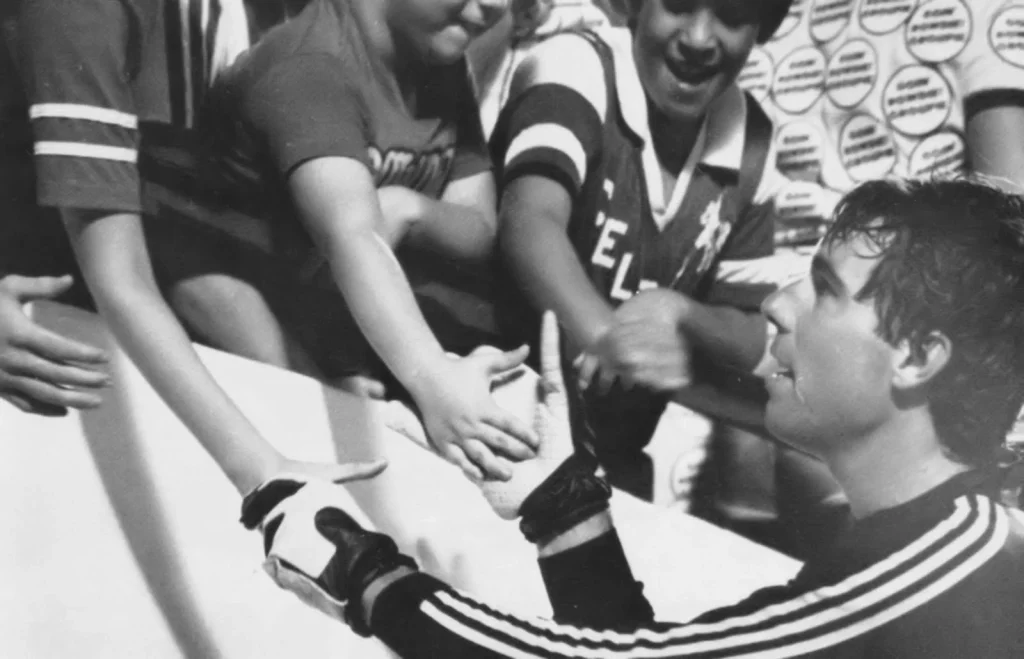 Arnie Mausser NASL Career
Even with the constant movement, Arnie Mausser remained one of the lead standard bearers for American players – earning a first-team NASL All-Star selection in 1976 – in a league that didn't value their playing contributions too highly.
"I think if you were looking where the NASL was at the time, if you had three Americans playing on the field, you almost automatically thought flank defenders and goalkeeper," said Al Miller, the former U.S. Men's National Team coach who led the Philadelphia Atoms to the 1973 NASL title. "Arnie was a very competent professional against some good professional players."
Good enough that at 6-foot-5, with a dominating physical presence, some Mexican media referred to him as "El Gigante" (The Giant), and he drew attention throughout the NASL and even overseas.
With the help of long-time Seton Hall University coach Manny Shellscheidt, Mausser received an "internship" with Chelsea in 1974. But even today, without a work permit, his chances of signing were non-existent.
The mere thought that an American warranted any attention in Europe was enough to create – or at least add to – the momentum the United States was beginning to generate quality goalkeepers.
"American players played goalkeeper and fullback," Cooper said. "In the early days, a foreign coach looked at American midfielders and forwards and said, 'They don't know what they're doing."
If there was disappointment in Arnie Mausser's career, it came in 1985, when a failure to completely clear a cross against Costa Rica resulted in a goal in a 1-0 loss, which kept the United States from advancing in World Cup qualifying.
"I probably should have stayed on my line," the former soccer goalie said. "I had Kevin Crow in front of me. We wouldn't have qualified for the World Cup, but I punched it weakly, and it went to a guy's foot. We had chances to score, but we missed some easy chances."
After Soccer 
After retiring from playing in 1992, Arnie Mausser became a physical education teacher and then moved into finance and accounting with his undergraduate degree from Florida Atlantic, and a master's in international business from Miami.
Along the way, he occasionally kept his hand in coaching: high school and as an assistant at Lynn University, Nova Southeastern, his alma mater Florida Atlantic and even the MLS' short-lived Miami Fusion.
Now, at 58, he's trying to leverage his wealth of experience into a full-time college head coaching position.
"I have a lot to offer: 18 years as a professional, 10 with the National Team, high school, college," he said.
And while "American goalkeeper pioneer" may be a little challenging to explain on a resume, he certainly would have enough letters of recommendation to support the declaration.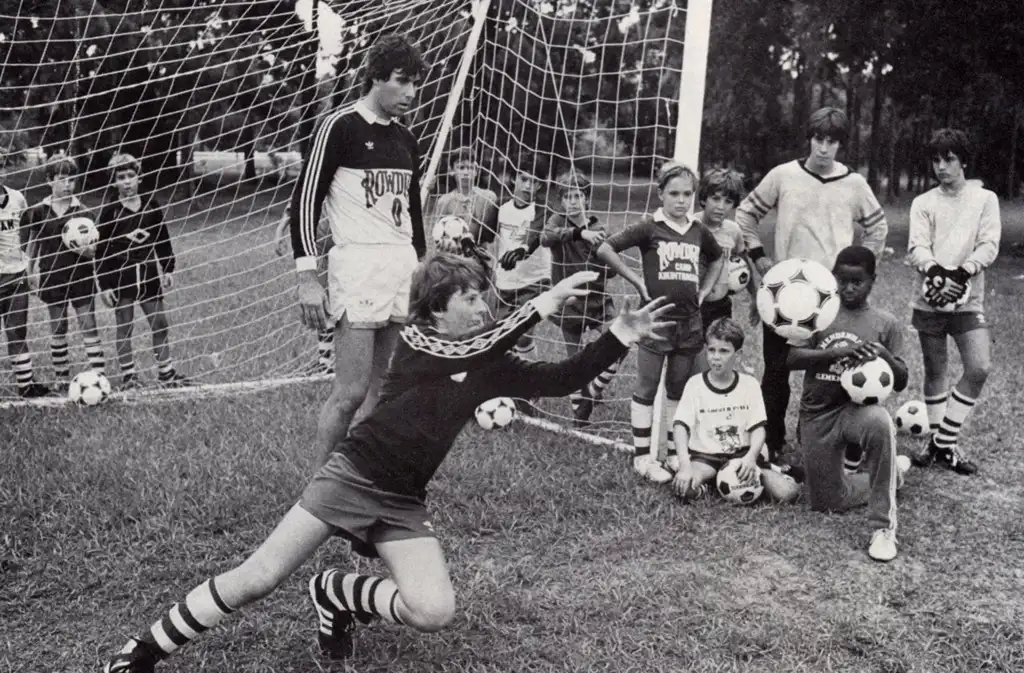 Arnie Mausser Statistics
Full Name: Arnold Mausser
Birthdate: 28/02/1954
Birthplace: Queens, New York
Club Career:
Rhode Island Oceaneers 1974
Hartford Bicentennials 1975
Tampa Bay Rowdies 1976
Vancouver Whitecaps 1977
1Colorado Caribous 1978
Fort Lauderdale Strikers 1979–1980
New England Tea Men 1980
Jacksonville Tea Men 1981–1982
Team America 1983
Tampa Bay Rowdies 1984
Fort Lauderdale Strikers 1988–1989
Albany Capitals 1990
Fort Lauderdale Strikers 1990–1992
Indoor Soccer Career:
Tampa Bay Rowdies 1976–77
Jacksonville Tea Men 1980–1982
Tampa Bay Rowdies 1983–1984
Kansas City Comets 1985
Buffalo Stallions 1985–1986
Tampa Bay Rowdies 1986–1987
International Career:
Total Appearances: 35 matches
Arnie Mausser was inducted into the National Soccer Hall of Fame in 2003.