David Sergio Trezeguet, a former professional footballer, began his career in Argentina and made his professional debut for Club Atlético Platense in 1994. He then transferred to AS Monaco, where David Trezeguet formed a successful striking partnership with Thierry Henry. [1]
After scoring 52 goals in 93 Ligue 1 appearances and winning two Ligue 1 championships, he left AS Monaco in 2000. Juventus purchased him for £20 million, and in his first season with the team, he won the Capocannoniere trophy as the leading scorer and helped Juventus win the 2001-02 Serie A title with 24 goals. [4]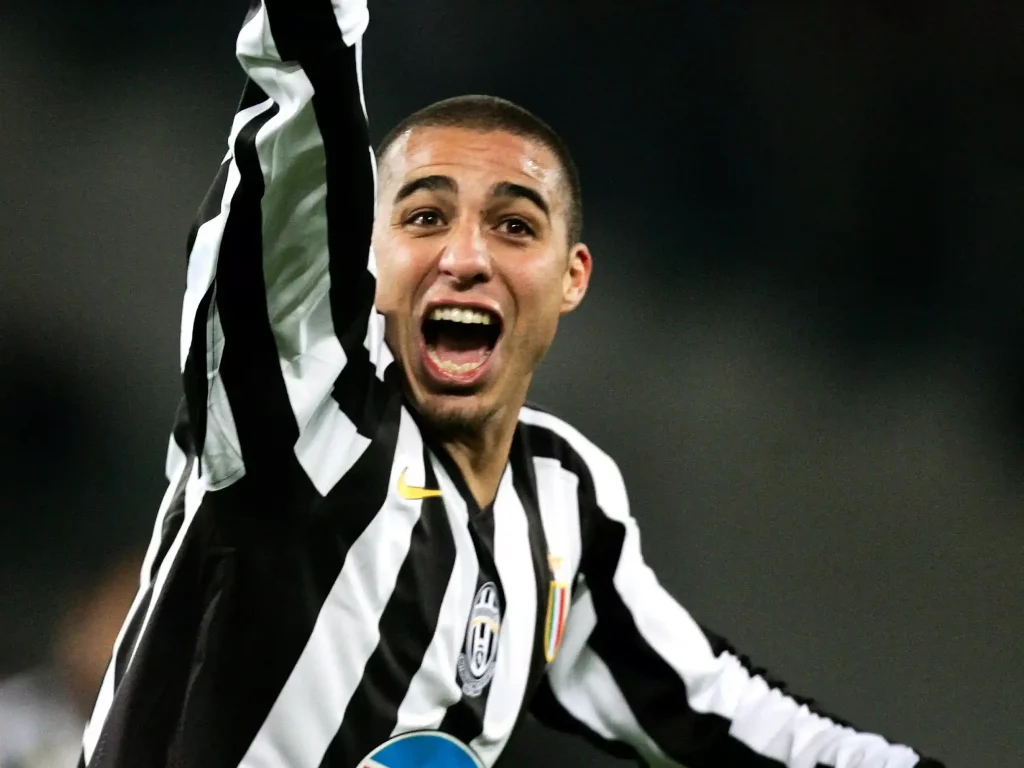 Success With Juventus
During his time at Juventus, David Trezeguet scored eight goals in 10 appearances in the Champions League. He also won another league title with Juventus and scored four goals in 10 Champions League appearances as they reached the final, losing to Milan on penalties.
He spent ten years at the club, making 245 league appearances, scoring 138 goals, and becoming the fourth-highest goal scorer in the club's history.
Later in his career, he played for clubs in Spain, UAE, Argentina, and India. [2]
International Career
David Sergio Trezeguet represented France in 71 appearances between 1998 and 2008, scoring 34 goals. Despite being eligible to play for Argentina, he chose to play his international career with France and represented the country in various youth and senior teams.
Trezeguet was a part of the French team in the 1998 FIFA World Cup, UEFA Euro 2000, 2002 FIFA World Cup, Euro 2004, and the 2006 FIFA World Cup. He is remembered as a hero by French fans.
There's no denying that David Trezeguet is an imposing figure, not just because he's over 6'2″. We were fortunate to sit down to interview David Trezeguet and reflect on the 1998 World Cup final victory memories.
David Trezeguet Interview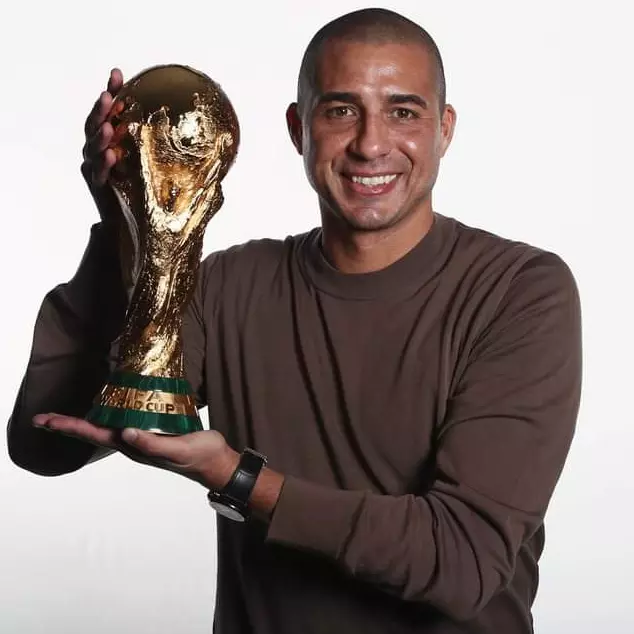 Early Memories
History Of Soccer: What childhood memories do you have of the FIFA World Cup?
David Trezeguet: The 1986 World Cup, won by Argentina. But I was also interested in the France team I watched in the semi-finals, which they lost.
HOS: In 1986, you were eight years old and lived in Buenos Aires. Do you remember the atmosphere at the time?
David Trezeguet: It was crazy. In Argentina, nothing is more important than football, not even politics or economics. The mood was also a bit sensitive because, in the quarter-finals, there was a match against England in the aftermath of the Falklands War. The madness lasted years, not months, and they were still reliving 1986 after losing to Germany in the Final in 1990.
World Cup Call-Up
HOS: You were called up for France 98 at just 20 years of age. What went through your mind when you heard the news?
David: People often say that in soccer, things move quickly. In my case, they moved very, very quickly. I signed for Monaco in 1995 and began in the reserve team. Then, in 1997, I was selected for the national side, and six months later, at the age of 20, I was named among a squad of 22 for the finals. To play in a World Cup at that age, and in France with my international teammate, Thierry Henry was just superb.
HOS: During the competition, you managed to score against Saudi Arabia. Could you talk us through that goal?
David Trezeguet: The situation was a bit out of the ordinary. Christophe Dugarry replaced Stephane Guivarc'h, who had been injured in the South Africa game, but he picked up an injury of his own, and the coach turned to me. That's how I got to play my first group-stage game and score in a jam-packed Stade de France. Lilian [Thuram] crossed the ball, the goalkeeper spilled it, and I was there to head it in. You might say it was an easy goal, but for me, it remains exceptional. Of course, you can play at a high level, but the World Cup is easily a notch above any national league.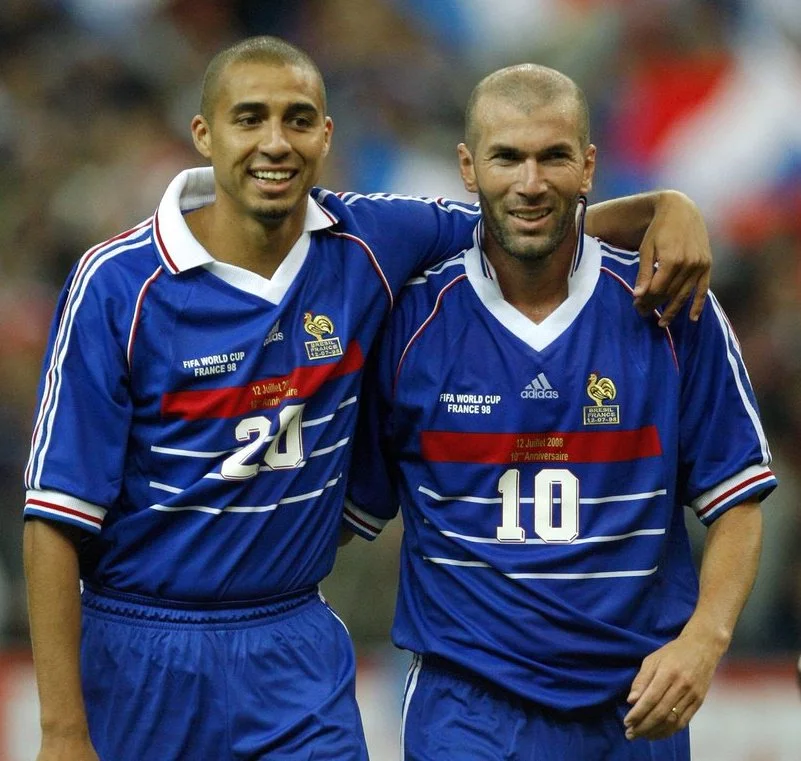 HOS: After Denmark, you faced Paraguay in the first knockout round. France was on the back foot for long periods, but you had a few chances to score.
David: We were up against a good technical side, who were well-organized and played at a slower pace than us. They caused us a lot of problems. It was hot, and we couldn't find any way through them. We were fortunate enough to have Fabien Barthez in goal if it had gone to penalties, but you mustn't forget that they had Jose Luis Chilavert. In the end, Laurent Blanc scored the winning goal.
HOS: For that goal, Robert Pires crossed the ball, and you headed it down.
David Trezeguet: Exactly. It was during extra time, and the coach had decided to send on practically all the forwards. Pires, Guivarc'h, Diomede, etc., were all out there. Without knowing too much about what was going on, I saw Lolo (Blanc) in a good position, and I tried to get the ball down most conveniently and straightforwardly possible for him. Suddenly, the game was over, but it was the most difficult of the whole tournament as far as I'm concerned.
Penalty Shootout
HOS: Against Italy, Jacquet gambled on pitting you against the best defenders in the world. Added to that, you took a penalty in the shoot-out. Did the responsibility intimidate you?
David: It was a match against 'the enemy' if I can say that. It was a draw but a high-quality contest, even if it wasn't a great game to watch for the crowd. We almost lost it in extra time because Roberto Baggio doesn't often miss chances like this. Luckily for us, his effort went wide that time. Afterward, for the penalty shoot-out, the coach put his faith in me again. I put the ball where I wanted it, and [Gianluca] Pagliuca dived the other way.
HOS: With the Final came the ultimate victory. Could you tell us what it feels like to experience a day like that?
David Sergio Trezeguet: When you look at the Brazil team, with players like Ronaldo, Rivaldo, Bebeto, and Dunga, they were the tournament favorites. Our motivation levels were very high, we were ready, and we felt the entire country behind us. All that made for a great match. I don't think there can ever have been another Final played at such a high level. Some people might talk about Brazil-Germany in 2002, but I don't think there was the same intensity. Then, when I went to lift the trophy, I felt a pure surge of emotion. I was thinking about 1986 when I saw the Argentinians lift it on television. Then, 12 years later, it was my turn and in my own country. The next day we had a parade on the Champs-Elysees, and there were thousands of people. What a shock! It was very, very impressive.
HOS: What memories does this bring back? ( handing him the trophy).
David: It's so special. When you think about the players who've touched this trophy… It wasn't easy for me because, at 20 years of age, you have to try and realize what you're going through. At the time, I wasn't even a starter at Monaco, and my first ever trophy was the World Cup. So it's challenging to keep your motivation and adrenaline levels high on a day-to-day basis after that. Later, the Euro 2000 victory also made us very proud, but it wasn't the same thing.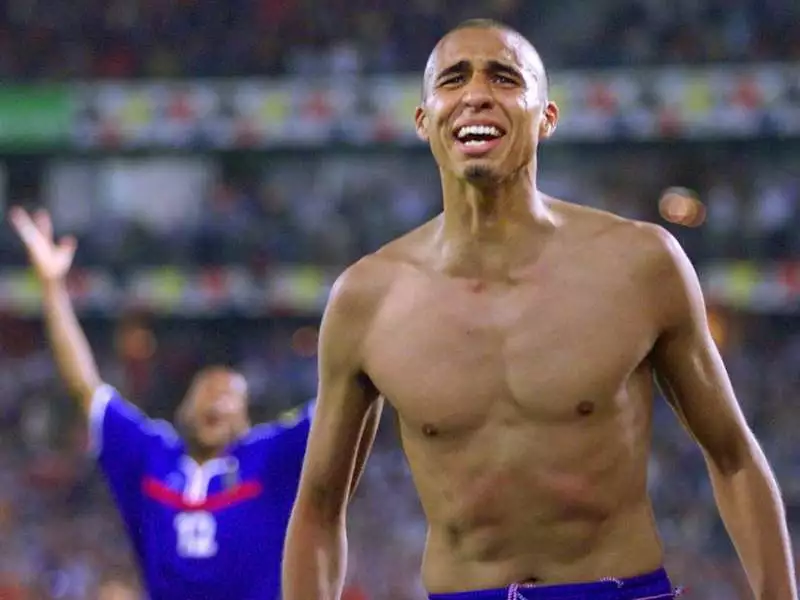 2002 And 2022 World Cups
HOS: How do you explain what went wrong in Korea/Japan in 2002?
David Trezeguet: It's difficult to analyze because we had a strong team. Three of our forwards had finished top-scorers in their respective championships (England, France, and Italy), but we didn't score a single goal in three matches and were eliminated by sides weaker than us. Without a doubt, we weren't ready psychologically, but I think a failure like that can help you later on.
HOS: Who will win the 2022 Qatar World Cup?
David: France. I hope. Seriously, it is going to be tough. I think England are coming into their peak. I believe Argentina may surprise some people. It will be interesting to watch.
Having retired from international football in 2008, he finished his career ranked third among France's all-time top scorers with 34 goals. We thank David for sitting down with us and allowing us to remember the fantastic victory of France on their home soil.
David Trezeguet Facts And Figures
Full Name: David Sergio Trezeguet
Birthdate: 15/10/1977
Birthplace: Rouen, France
Playing Career:
Platense 1994–1995
Monaco 1995–2000
Juventus 2000–2010
Hércules 2010–2011
Baniyas 2011
River Plate 2012–2013
Newell's Old Boys 2013–2014
FC Pune City 2014 [3]
Total Appearances: 448 games, 229 goals
Playing Honors:
AS Monaco
1996–97 and 1999–2000: French Division 1 Champions
1997: Trophée des Champions
Juventus
2001–02 and 2002–03 Serie A Champions
2006–07: Serie B Champions
2003: Supercoppa Italiana
River Plate
2011–12: Primera B Nacional Winners
International Career:
France 1998-2008 (71 appearances, 34 goals)
International Honors:
1998 FIFA World Cup Winners
2000 UEFA European Champions
Individual Honors:
1997: FIFA World Youth Championship Silver Shoe
2001: UEFA Team of the Year
2001–02 season: Serie A Footballer of the Year And Serie A Top Goalscorer
References:
[1], [2], and [3]: https://en.wikipedia.org/wiki/David_Trezeguet
[4]: http://www.oldschoolpanini.com/2014/10/david-trezeguet-top-10-goals.html
Images:
IMAGO / Agencia EFE (Main Image)
@UtdArena / Twitter
www.fifa.com/news/trezeguet-calls-for-more-meaningful-matches-in-footballs-future-calendar
www.twitter.com/TomekHajto7/status/1596539124672086016
AFP / Getty Images