Champions League games are often defined by nights of individual brilliance. This was the case when an out-of-form Real Madrid traveled to Old Trafford to face Sir Alex Ferguson's treble-winning Manchester United in 2000. The game itself was a spectacle, a goal-fest, but the occasion also marked the apotheosis of midfielder Fernando Redondo in the eyes of Madridistas.
One For The Ages
Vicente del Bosque's Madrid had been struggling domestically, and the club's crippling debt meant that the team from Spain found themselves playing the unfamiliar role of the underdog. After a goalless stalemate in the first leg, Los Blancos had to go to Old Trafford and get a result against Ferguson's imperious Red Devils. Against all the odds, Madrid prevailed.
The slim yet elegant Fernando Redondo was unplayable that day, effortlessly weaving his way through United's midfield. Even Roy Keane, who was in the prime of his career, could do nothing but forlornly chase the 30-year-old. Keane's own goal, to give Madrid the early lead, underlined his nightmare performance.
A clean finish by Raúl González to make it 2–0 was followed by the highlight of the night. Fernando Redondo burst down the left-wing and flicked the ball past Henning Berg with an outrageously deft backheel before squaring it for the onrushing Raúl.
David Beckham's brilliant solo effort and a Paul Scholes penalty brought the Red Devils within one, but Madrid held on to advance. It was the beginning of a rivalry between two global powerhouses. Just three years later, they faced off once more, with the same outcome; on that occasion, Real was spurred on by an empyrean performance from Ronaldo Nazário.
Fernando Redondo Becomes Champion Of Europe
Madrid barely squeaked through against Bayern in the semis but quickly brushed aside Valencia in the final to claim a historic eighth Champions League title. Florentino Pérez was elected as president in the wake of Los Blancos' triumph and rang in the era of the Galácticos, which spelled the end of Redondo's time in the Spanish capital.
Against his will, the Argentine was sold to AC Milan to balance the books, but injuries marred his time in Italy. Nevertheless, despite his ailments and limited playing time, Fernando Redondo remained a fan favorite until his retirement in 2004.
UEFA crowned Fernando Redondo Club Footballer of the Year in 2000, which helped him cement his place among the Real Madrid greats.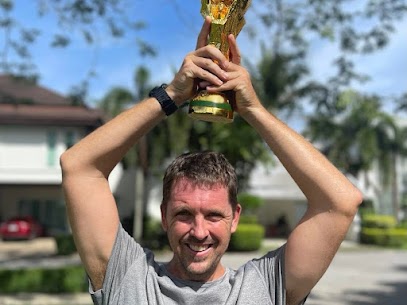 Rhett is an Australian-born, globe trotter who is a UEFA 'A' Licence Soccer Coach. With his family, he has traveled and coached soccer in more than 30 countries, while attending World Cups, European Championships, and some of the biggest local derbies in the world!