Fernando Redondo was a defensive midfielder who contributed at both ends of the soccer field. The Argentina-born star played ten seasons in La Liga for Tenerife and Real Madrid, then finished his career with AC Milan.
Over his career, the midfielder known by his teammates as 'Little Prince' won three Champions League finals, two La Liga titles, and a Serie A winners medal.
The Argentines made 29 appearances for this national team in their 1990s while playing in the 1994 World Cup. He should have played many more times for his country, but we'll get to that soon.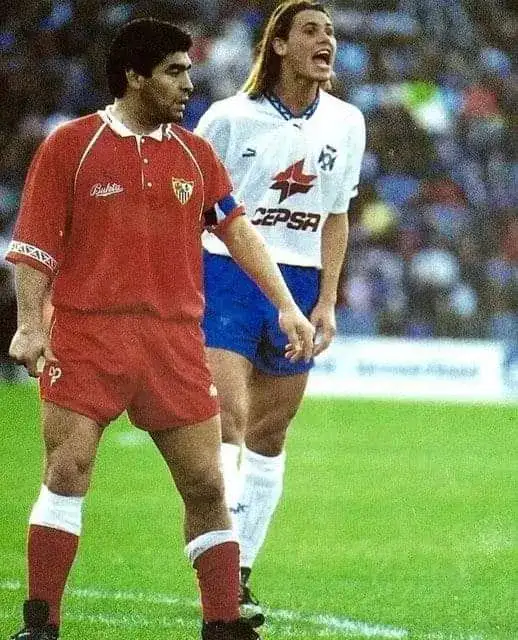 Early Childhood And Start Of A Football Career
Fernando Redondo was born in 1969 in the city of Adrogue. In contrast to many South American players, he did not play football to escape the harsh realities of life. In addition to growing up in a middle-class family, Redondo received a good education. [5]
The boy's father was an engineer who instilled a strong work ethic. Redondo would study Law and finish his degree during his football career.
In Rafael Calzada, he had his first exposure to the sport through a futsal team at Deportivo y Social Villa Calzada. After that, he played for Talleres de Remedios de Escalada. Fernando Redondo's father took him to play in lower divisions for Argentinos Juniors when he was 10. [1]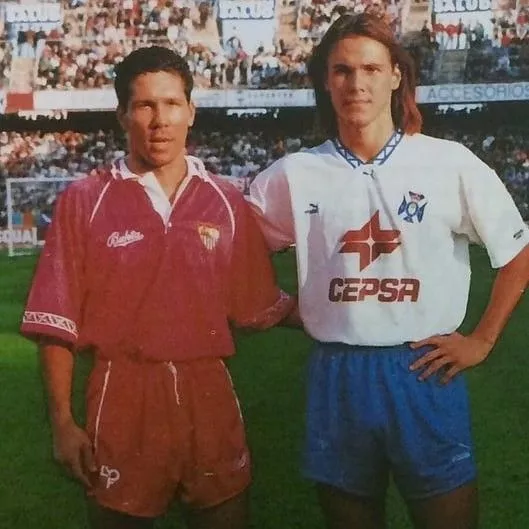 In a match against Gimnasia y Esgrima, Redondo made his top-level debut as a product of Argentinos Juniors' youth teams at 16. Europe soon learned of his outstanding qualities. He helped Tenerife qualify for the UEFA Cup during his four seasons with Azkargorta. In the summer of 1994, Madrid completed the signing of his contract.
He missed the start of the season due to an untimely injury, but once he returned, he dominated the midfield. He was the playmaker at Real Madrid over six seasons and a regular under all their coaches. His back-heel at Old Trafford was memorable for fans on the way to the club's eighth European Cup title.
Champions League games are often defined by nights of individual brilliance. This was the case when an out-of-form Real Madrid traveled to Old Trafford to face Sir Alex Ferguson's treble-winning Manchester United in 2000. The game itself was a spectacle, a goal-fest, but the occasion also marked the apotheosis of midfielder Fernando Redondo in the eyes of Madridistas.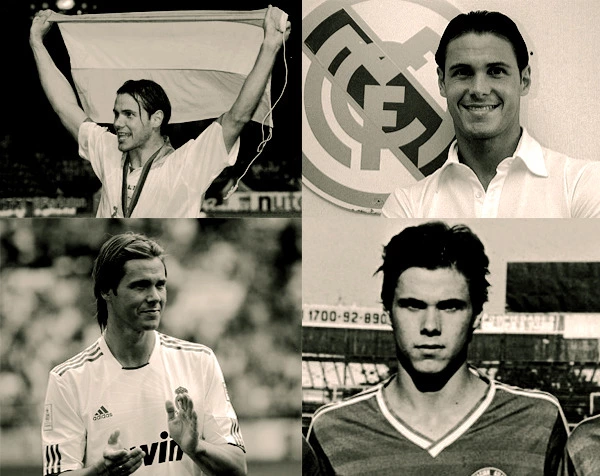 That Backheel
Vicente del Bosque's Madrid had been struggling domestically, and the club's crippling debt meant that the team from Spain found themselves playing the unfamiliar role of the underdog.
After a goalless stalemate in the first leg, Los Blancos had to go to Old Trafford and get a result against Ferguson's imperious Red Devils. Against all the odds, Madrid prevailed.
The slim yet elegant Fernando Redondo was unplayable that day, effortlessly weaving his way through United's midfield. Even Roy Keane, who was in the prime of his career, could do nothing but forlornly chase the 30-year-old.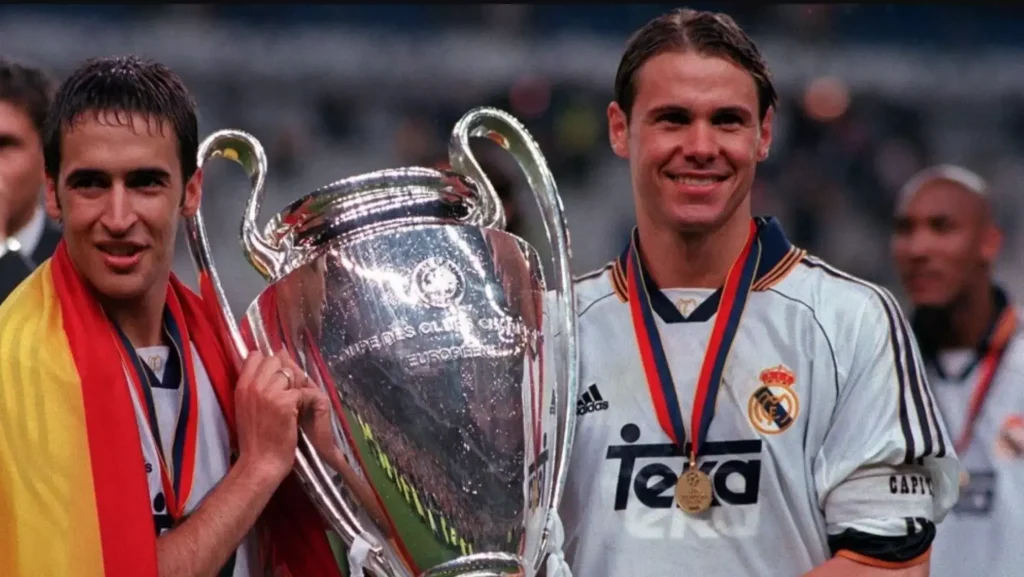 Keane's own goal, to give Madrid the early lead, underlined his nightmare performance. A clean finish by Raúl González to make it 2–0 was followed by the highlight of the night. Fernando Redondo burst down the left-wing and flicked the ball past Henning Berg with an outrageously deft backheel before squaring it for the onrushing Raúl.
David Beckham's brilliant solo effort and a Paul Scholes penalty brought the Red Devils within one, but Madrid held on to advance. It was the beginning of a rivalry between two global powerhouses.
Just three years later, they faced off once more, with the same outcome; on that occasion, Real was spurred on by an empyrean performance from Ronaldo Nazário.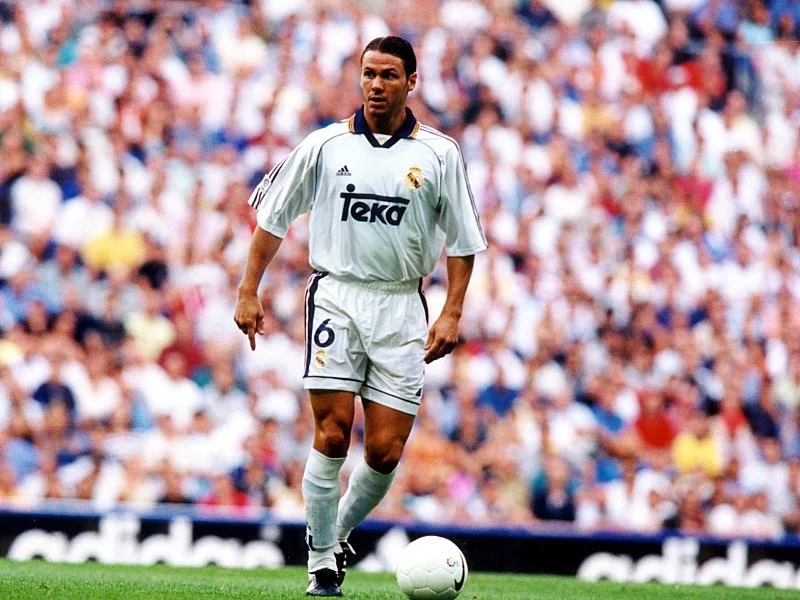 Fernando Redondo Becomes Champion Of Europe
Madrid barely squeaked through against Bayern in the semis but quickly brushed aside Valencia in the final to claim a historic eighth Champions League title.
Florentino Pérez was elected as president in the wake of Los Blancos' triumph and rang in the era of the Galácticos, which spelled the end of Redondo's time in the Spanish capital.
Against his will, the Argentine was sold to AC Milan to balance the books, but injuries marred his time in Italy. Nevertheless, despite his ailments and limited playing time, Fernando Redondo remained a fan favorite until his retirement in 2004.
UEFA crowned Fernando Redondo Club Footballer of the Year in 2000, which helped him cement his place among the Real Madrid greats. [2]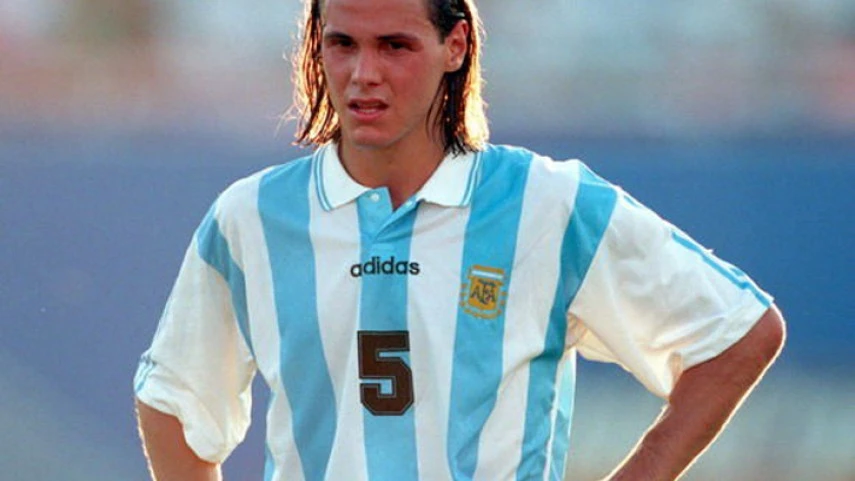 His Long Hair
Redondo, who has not played for his country since the 1994 World Cup, refused a request by national team coach Daniel Passarella to cut his hair and had been told that he would continue to be left out of the team.
The Real Madrid soccer player said Argentina coach Daniel Passerella had visited him in Spain and promised him a place in the national team provided he lopped off his long hair.
"He told me what he thought I could give the team…but when we got to the subject of hair, I told him I wasn't going to cut it because it forms part of my personality," Redondo said. "And I, more than a footballer, I am a person."
President Menem took the coach's side, saying Redondo had been excluded because he had been inflexible in refusing to change his role in the team.
Redondo's manager, Argentina's former international Jorge Valdano, who played with Passarela in the 1982 World Cup in Spain, criticizes his ex-teammate and questions what he wants to achieve. "He does not want earrings, long hair, or homossexuals," according to him.
Passarella excluded Redondo from his 1998 World Cup squad. Eight years before, Redondo turned down a call-up from the national team for the 1990 World Cup squad so he could continue his law degree and study over the summer.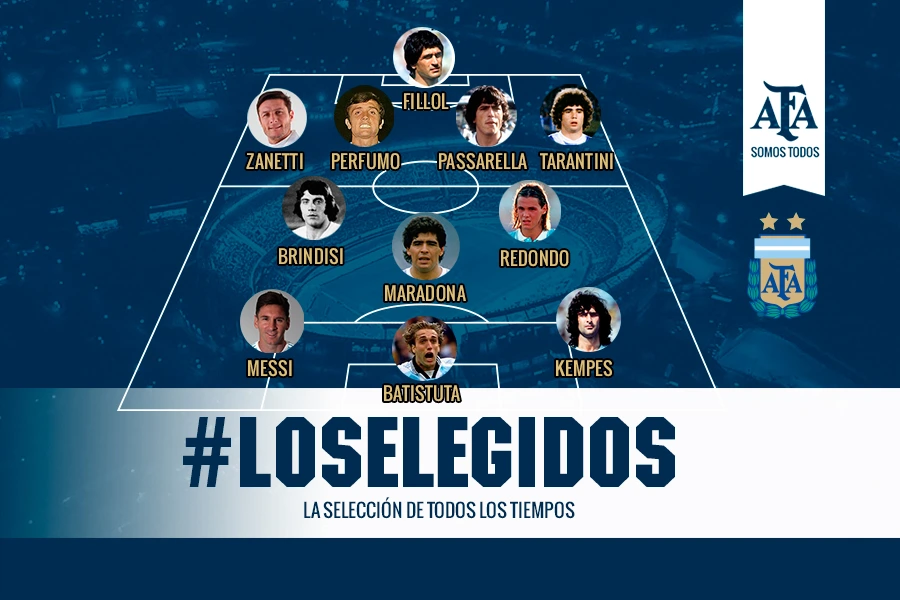 Argentina's Best Eleven
During 2015, in Argentina Football Association magazine, different soccer personalities and soccer experts (Carlos Ischia, Esteban Pogany, Ruben Insua, Diego Cocca, Ricardo Zielinski and Ricardo Rezza) put together their best team in Albiceleste history and, based on what each one chose, this is the great team that was formed.
The following team was formed with Redondo beside Diego Maradona and Miguel Angel Brindisi in midfield.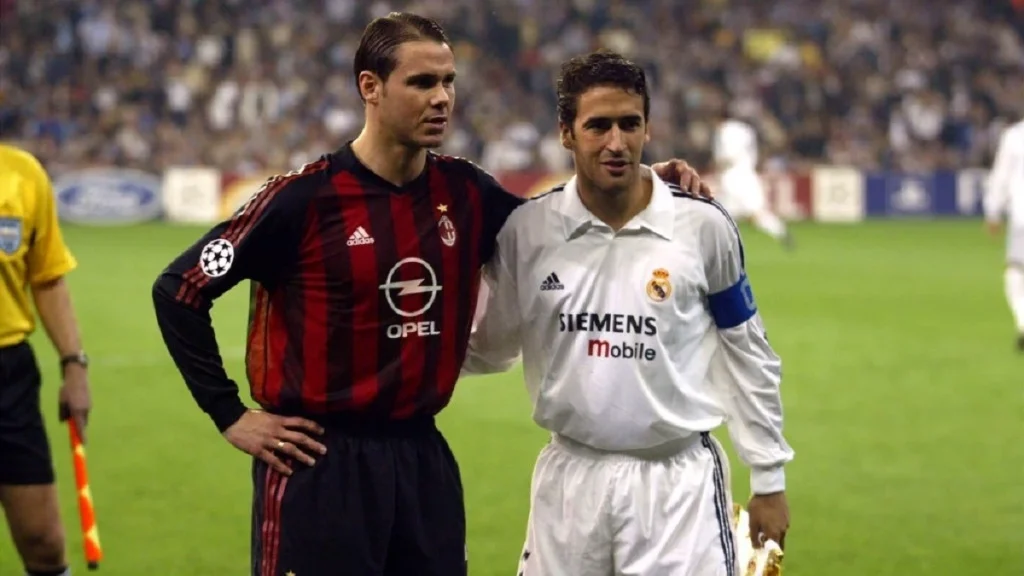 The Legacy Continues
The Little Prince has two sons, known as Federico and Fernando Jr. The oldest son, Junior, had a brief football career. The youngest, Federico Redondo, was born in Spain and returned to Argentina at a young age. He is a youth international for Argentina, having represented the Argentina U20s in May 2022. [3]
Like his father, Federico is a product of the academy of Argentinos Juniors. He signed his first professional contract with the club on 17 December 2021, which will keep him there until December 2023. [4] Coming on as a substitute in July 2022, he made his Argentine Primera Division debut.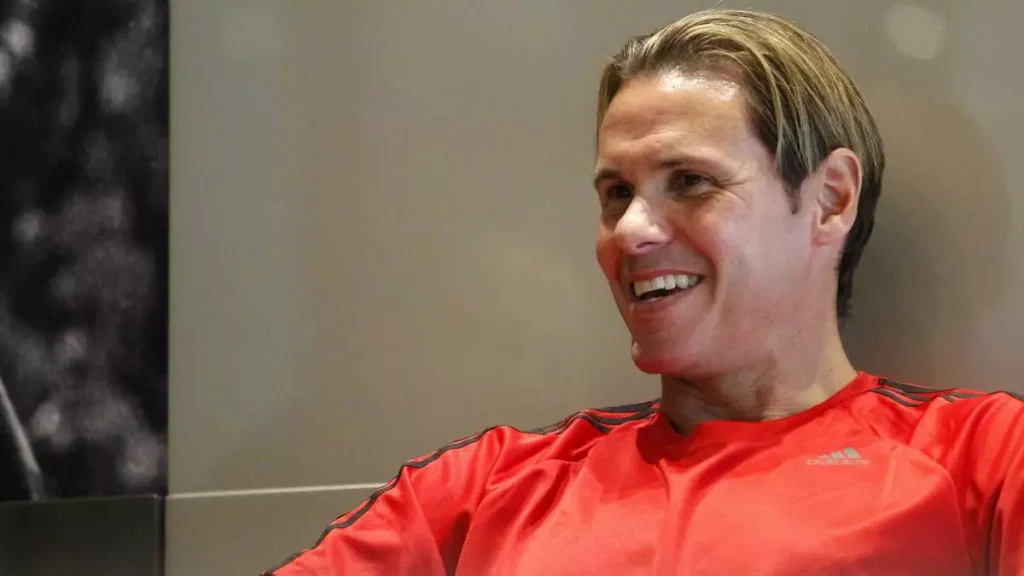 Fernando Redondo Facts
Full Name: Fernando Carlos Redondo Neri
Birthdate: 06/06/1969
Birthplace: Adrogue, Argentina
Playing Career:
Total Appearances: 349 Appearances, 13 Goals
National Career:
Argentina National Team (29 Appearances, 1 Goal)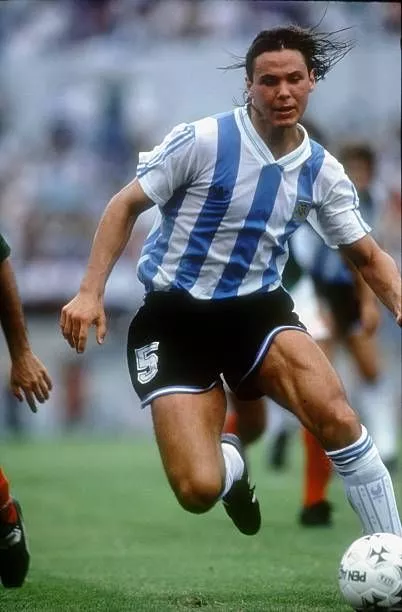 Playing Honors:
Real Madrid
1994–95 and 1996–97: La Liga Champions
1997–98 and 1999–2000: UEFA Champions League Winner
1998: Intercontinental Cup Winner
Milan
2002–03: Coppa Italia Winner
2002–03: UEFA Champions League Winner
2003–04: Serie A Champions
Argentina National Team
1992: FIFA Confederations Cup
1993: Copa América
Individual Honors:
1992: FIFA Confederations Cup: Golden Ball
1992–93 and 1993–94: Tenerife Player of The Year
1996: FIFA XI
1996–97 and 1999–2000: Real Madrid Player of The Year
1999–2000: UEFA Club Footballer of the Year
References:
[1] and [2]: https://sportmob.com/en/article/975834-top-facts-about-fernando-redondo-the-prince
[3] and [4]: https://en.wikipedia.org/wiki/Federico_Redondo
[5]: https://www.managingmadrid.com/2017/5/9/15498724/fernando-redondo-the-pure-essence-of-elegance
Images:
www.sportinglife.com/football/news/laliga-legends-redondo/178857 (main image)
www.pinterest.com/pin/578149670888040099/
www.twitter.com/90sfootball/status/861999209410646016
www.vintagefootballboyfriend.tumblr.com/post/22780177738/fernando-carlos-redondo-submitted-by
www.transfermarkt.com/fernando-redondo/profil/spieler/5811
imago images
www.laliga.com/en-GB/news/world-cup-legends-fernando-redondo
www.facebook.com/ArgentinaMuntasir/photos/argentina-all-time-best-xl-following-them-by-afa-official-management/1564075260352737/
Emilio Cobos / Diario AS
www.pinterest.com/pin/624241198353047339/