Since its founding, Real Madrid CF has been owned and run by its members, also known as socio. Like a limited liability company, these members elect the Real Madrid President by ballot.
In addition to signing contracts with players and staff, the President is responsible for managing the club. Traditionally, in Spain, the Real Madrid President and the President of the opposing team watch the first team's games together.
During his 35-year tenure as President (from 1943 to 1978), Santiago Bernabéu remains the most long-serving President in the club's history. Under Bernabéu's presidency, the club also won thirty-two trophies.
During the summer of 2000, Alfredo Di Stéfano was appointed Honorary President at Real Madrid. Throughout its history, the club has had 18 different presidents. We cover all of these men below.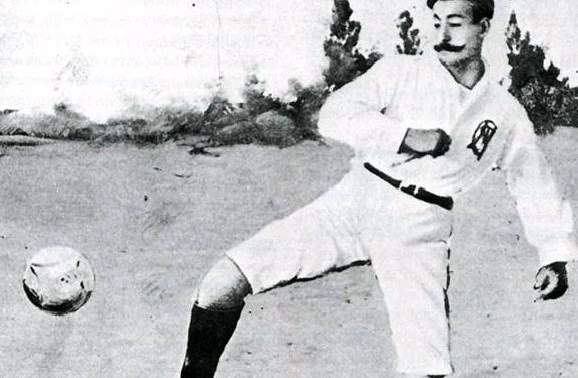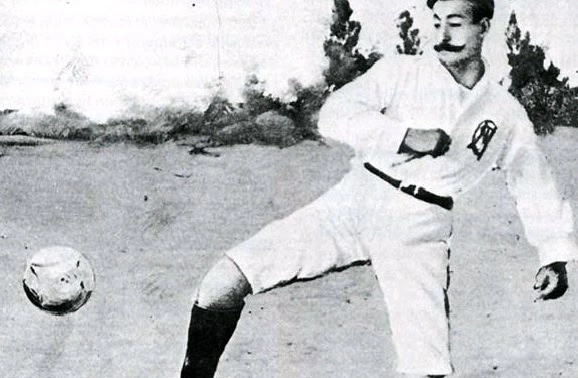 Julián Palacios (1900-1902)
Place of Birth: Madrid
Date of Birth: 22 August 1880
Real Madrid was founded on 6 March 1902 during the office of Juan Padrós. Still, the first real President of the entity was Julián Palacios, the man who undertook the initiative to establish Real Madrid from the remnants of Madrid C.F., the club he presided over from 1897.
Born in Madrid on 22 August 1880, Julián Palacios became an avid football fan through his friendship with young Englishmen during his university years.
At the age of 20, he got together with some friends who wanted a distraction from the pessimism that was taking over society after the colonial crisis of the late 19th Century.
Football became their best source for escapism, and they founded Football Sky FC. Palacios then decided to link the two football clubs in the Spanish capital into a brand new entity: Madrid CF.
Palacios' father-in-law, Estrada, provided a plot of land on the city's outskirts for the team to play in. Julián became the first captain and striker in the Club's history, but he never considered football more than a fun sport.
His job as Director of one of Madrid's most important printing companies kept him on the road most of the time. Nevertheless, he planted the seed from which Real Madrid CF grew and will always be remembered as the first President of Real Madrid.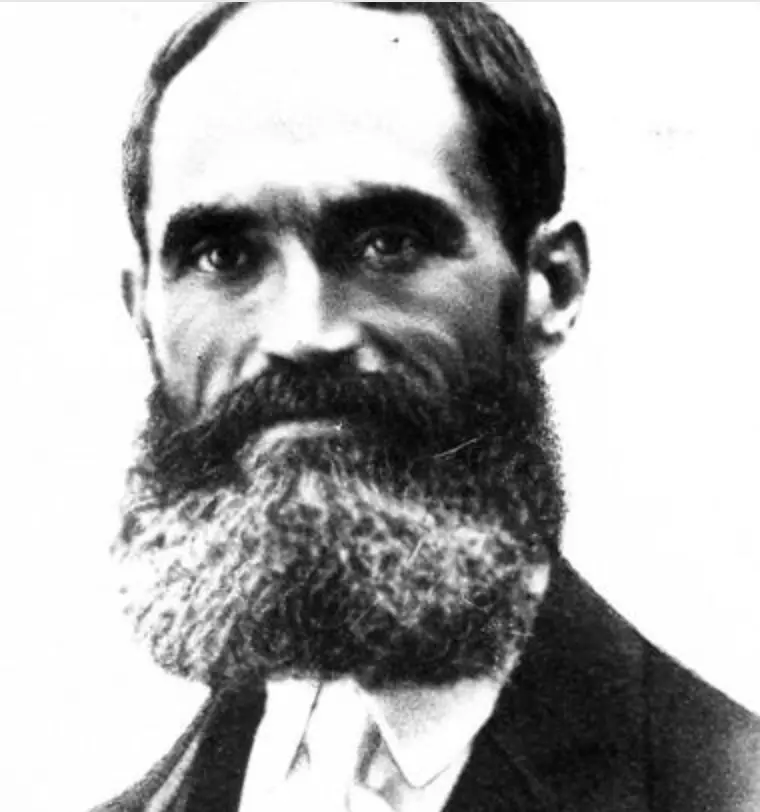 Juan Padros (1902-1904)
Place of Birth: Barcelona
Date of Birth: 01 December 1869
Titles Won:
Padrós was the first official Real Madrid President, taking office on 6 March 1902, the same day the Club and Madrid football were officially born. The authorities officially approved the creation of the entity on 22 March.
The Club's rules and regulations were also drawn up on 6 March. Two months later, on 13 May, the Whites played Barcelona for the first time and lost 3-1.
Members of Real Madrid's first Board included Juan Padrós Rubio (President), Enrique Varela (Vice-President), Manuel Mendía (Secretary), José de Gorostizaga (Treasurer), Antonio S. Neyra, Mario Giralt, Carlos Mertens, Álvaro Spottorno, and Arturo Meléndez (all Voting Members).
They decided that the team's official kit would replicate London side Corinthians: a white shirt and shorts, a blue cap and socks, a purple sash, and a colorful badge.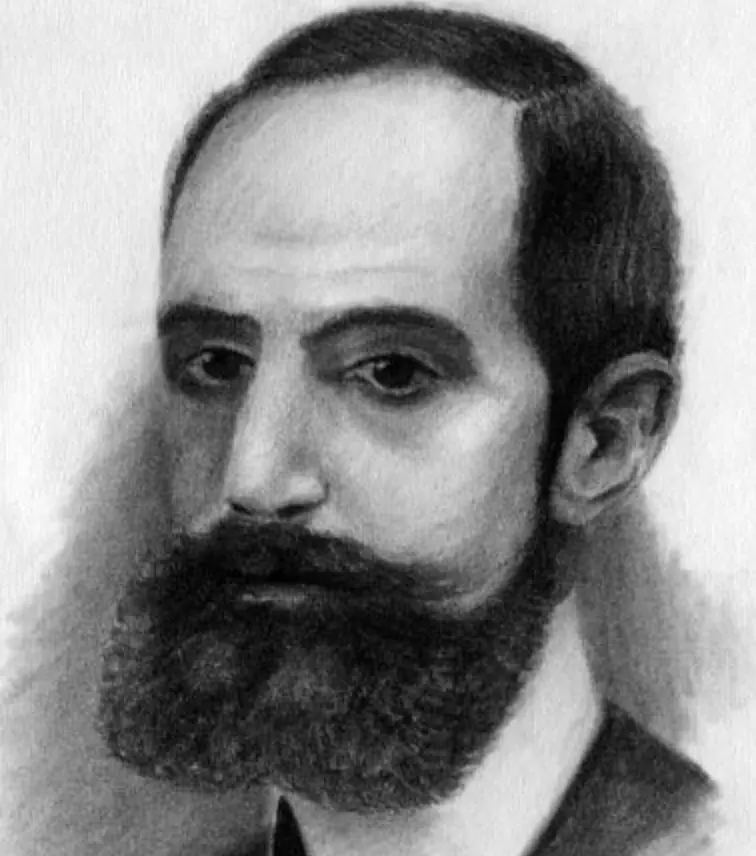 Carlos Padros (1904-1908)
Place of Birth: Barcelona
Date of Birth: 09 November 1870
Titles Won:
4 Regional Championships
4 Spanish Cups
Carlos replaced his brother Juan as President of Real Madrid President in January 1904. Under his office, the Club established itself as a significant entity.
Padrós made football much more modern in his day, overcoming all the difficulties the young sport was having in the country at the time.
The first competitions and tournaments took place during his office, and football rules in Spain were established. In addition, the first playing grounds and the first offices of the entity were also opened.
Padrós was the first President to request Club Members to pay a fee for joining Real Madrid.
Real Madrid won its first titles under his Presidency: four Spanish Cups (1905, 1906, 1907, 1908) and four regional championships (1904/05, 1905/06, 1906/07, and 1907/08).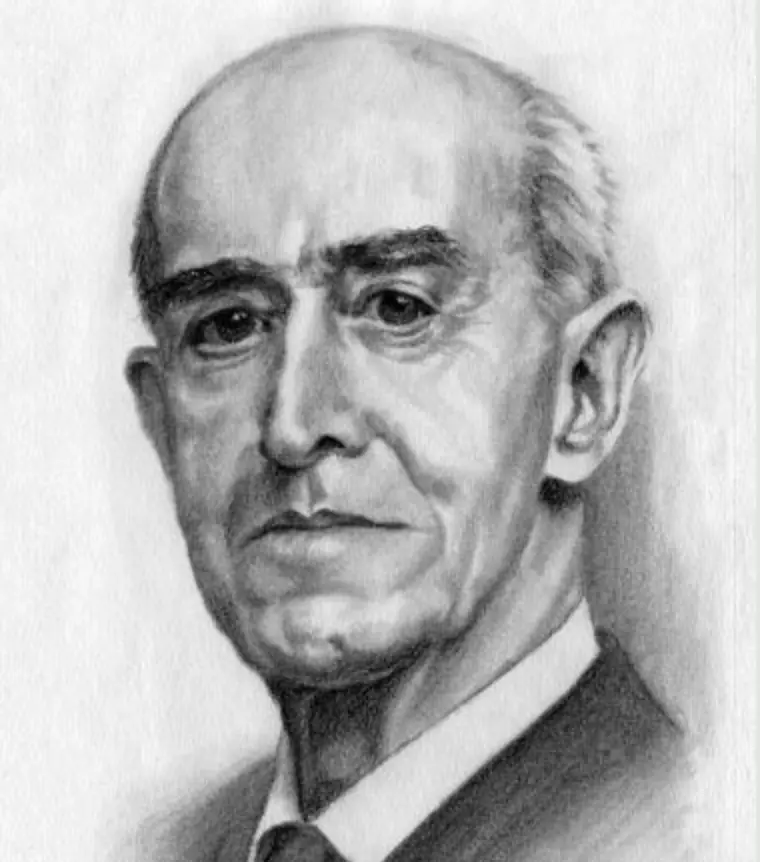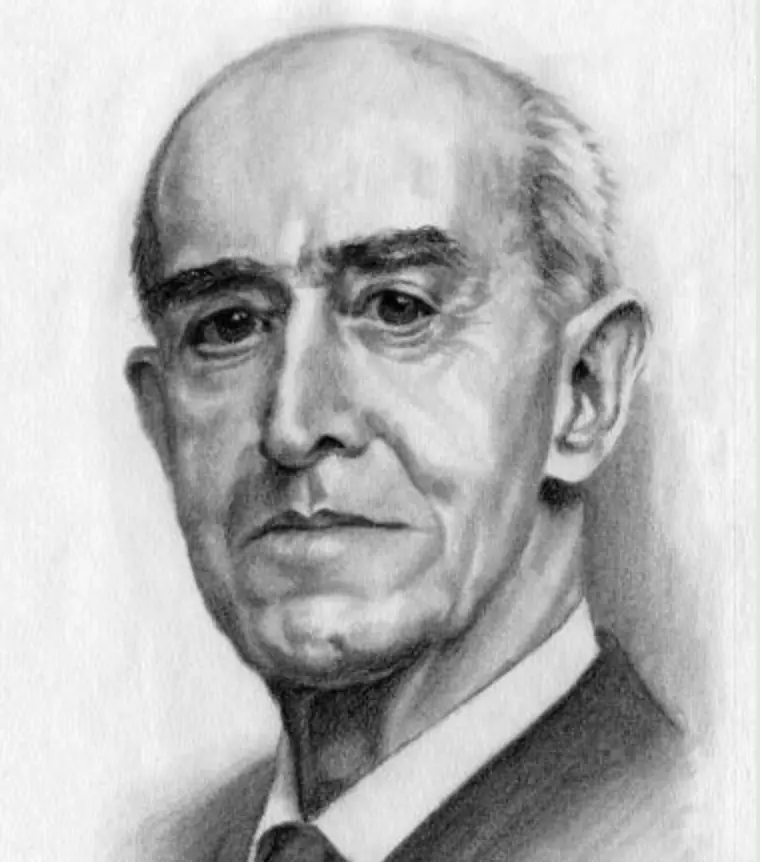 Adolfo Meléndez (1908-1916)
Place of Birth: La Coruña
Date of Birth: 02 June 1884
Titles Won:
Adolfo Meléndez was a player and founder of the Club before becoming the Real Madrid President. However, Los Blancos' consecutive triumphs in the Spanish Cup led to Athletic Bilbao's initiative to try to debilitate the Club, which eventually forced Carlos Padrós to resign as President and name Meléndez as his successor.
The first crisis of his tenure began on 14 October 1908, when, after a readjustment of the Board, a group of players led by the Giralt brothers and supported by Board Members Neyra, Buylla, and Yarza left the Club and joined Español Madrid, who defeated the Whites in the Regional Championship.
The crisis continued, and in 1911, it seemed to many Club Members that Real Madrid would cease to exist. However, the situation gradually improved, and despite not winning any titles, the club grew more robust as an entity.
After several years of bad results on the pitch, Real Madrid lost 4-0 against Athletic Bilbao in the final of the Spanish Cup. Two weeks later, the Board tendered its resignation, this ending Meléndez's first tenure.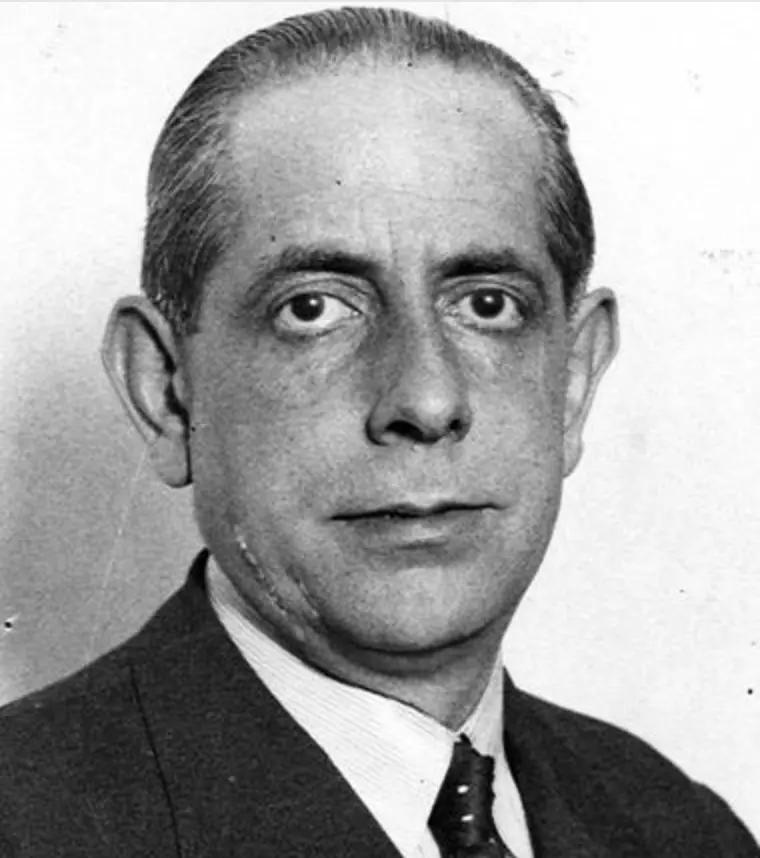 Pedro Parages (1916-1926)
Place of Birth: Madrid
Date of Birth: 17 December 1883
Titles Won:
4 Regional Championships
1 Spanish Cup
Madrid CF was awarded the Royal title (Real) during the office of Pedro Parages. He had been a prominent player before becoming the Real Madrid President, winning four Spanish Cups in seven years.
He was also the first-ever Frenchman to play for Madrid. He was born in the Spanish capital, but his father was French.
Parages was also the author of the Club's rules and regulations, which he drew up from his experience in England. In 1917, during his first year in office, Real Madrid won their first Spanish Cup since 1908 and the Central Federation title.
He built the first proper pitch the Club owned on O'Donnell street, turning football into a sport of spectacle by charging money for tickets for the first time in the country's history.
Two years later, the Club felt the need for a much larger stadium with a capacity for a crowd of 25,000 people. Thus, Chamartín Stadium was built.
It opened on 17 May 1924 with a match against professional English side Newcastle United; the amateur Real Madrid players won 3-2. Parages left the Real Madrid Presidency on 16 May 1926.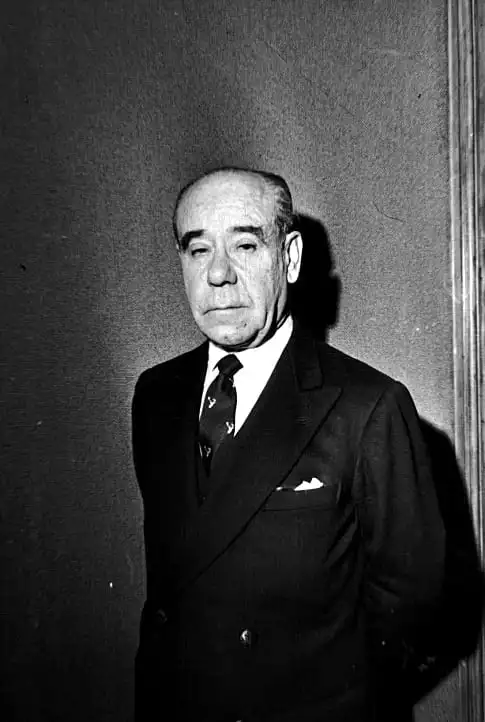 Luis de Urquijo (1926-1930)
Place of Birth: Madrid
Date of Birth: 28 February 1899
Titles Won:
Unlike his predecessors, Urquijo was not a player before becoming the Real Madrid President. The construction of Chamartín Stadium had left the club under financial strain just when football became a professional sport.
The new President was nevertheless compelled to sign contracts with players Miguel Álvarez García, 'Miguelón,' and José Maria Peña Saralegui, becoming the first ever to do so.
Urquijo wanted to solve the financial situation and formalized the purchase of the stadium grounds to avoid paying interest on its rent.
In 1927, the team went on its first American tour to introduce the continent to Spanish football. They stopped in Buenos Aires, Lima, Havana, Mexico City, and New York.
Urquijo faced a crisis when the professionalization of the sport, and subsequently of the Club, caused nostalgic members to protest reforms being undertaken.
Disappointed, the Real Madrid President tendered his resignation at the start of 1928, and an extraordinary General Assembly was held. Most of the Club's members voted for a triumvirate, formed by Santiago Bernabéu, Pedro Parages, and Urquijo to manage the Club.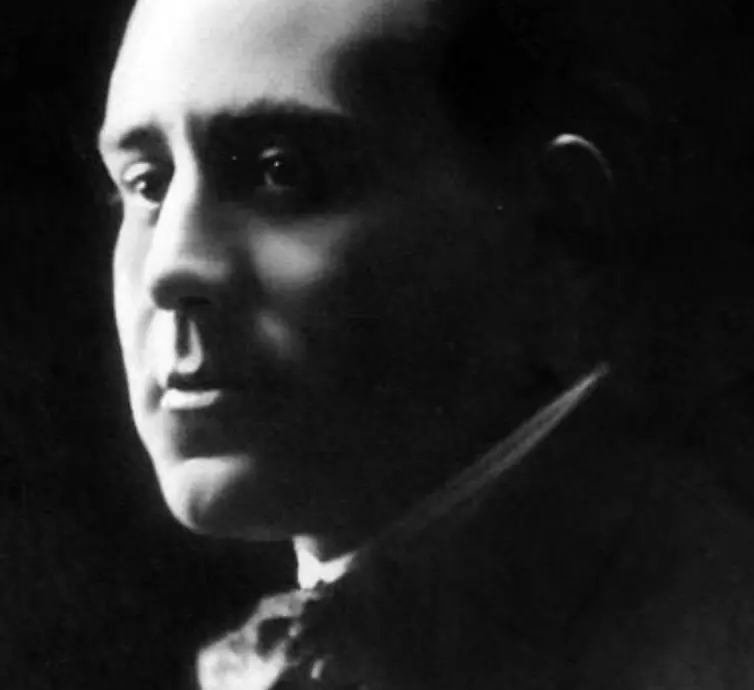 Luis Usera (1930-1935)
Place of Birth: Talavera de la Reina
Date of Birth: 08 July 1890
Titles Won:
2 Leagues
1 Spanish Cup
2 Regional Championships
5 Mancomunados Championships
Luis Usera became Real Madrid's President unintentionally. The Urquijo-Bernabéu-Parages triumvirate came to an end in November 1929, and a new Governing Board was chosen: Antonio Bernabéu Yeste (President), Luis Usera Bugallar (Vice-President), Francisco Urzáiz (Secretary), Valero Rivera (Treasurer), and Gonzalo Aguirre Martos.
A few days later, members found out Antonio Bernabéu – brother of Santiago – wasn't a Club Member, and he was forced to resign, promoting Usera to the Presidency.
Real Madrid was going through a severe crisis in the sports arena. Still, the Club's excellent financial situation allowed Usera to build a new team practically from scratch, signing legendary player Ricardo Zamora for 150,000 pesetas (a fortune then). Gurruchaga, Leoncito and Bonet followed.
The signings only helped the team reach the sixth spot in the table in the 1930/31 season. Furthermore, the arrival of Ciriaco, Quincoces, Olivares, Bestit II, Hilario, the Regueiro brothers, and Pepe Samitier further strengthened the team.
The Whites easily won the 1931/32 campaign, standing undefeated in every game. They won the championship again the following year and reached the final of the Spanish Cup. The 1933/34 season saw them win the Cup and finish second in the League.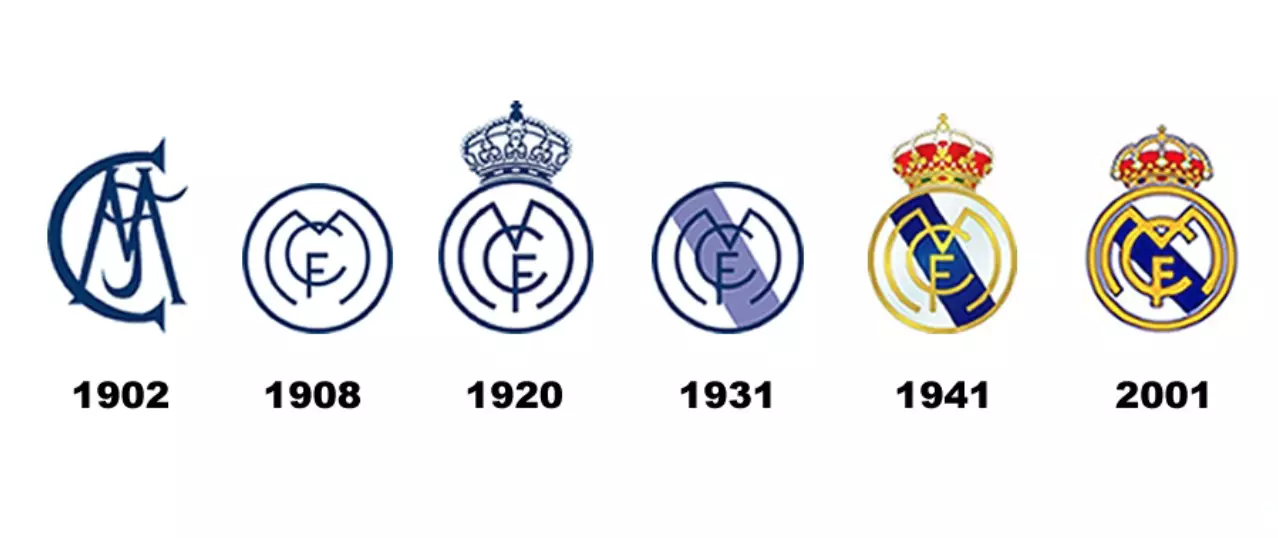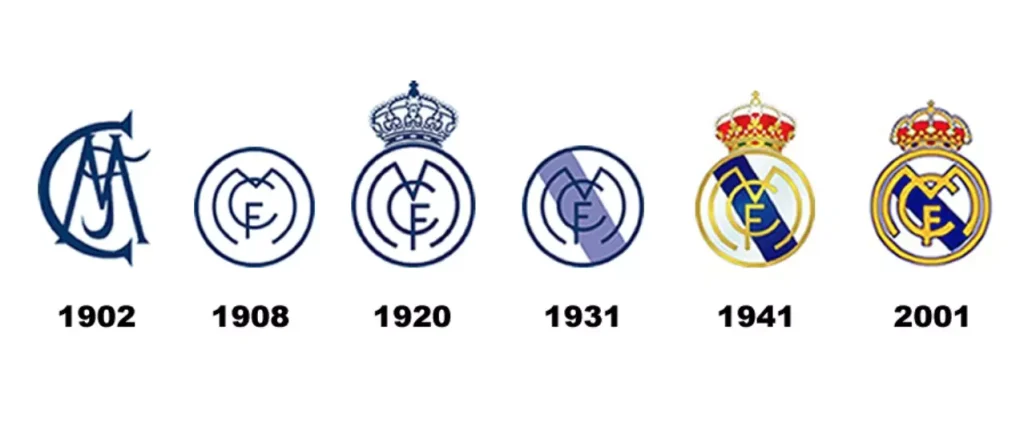 Adolfo Meléndez (1936-1940)
Place of Birth: La Coruña
Date of Birth: 02 June 1884
Titles Won:
His second Presidency was even more challenging. After the Civil War had ended, football was practically non-existent, the same as Real Madrid, whose players had all left.
Meléndez was again chosen as Real Madrid President on 29 April 1939 and spent five months building a new team. However, the Whites finished fourth in the League and lost the Spanish Cup (by then known as the Generalisimo's Cup) 3-2 against Español. On 27 November 1940, he left the Presidency and was replaced by Antonio Santos Peralba.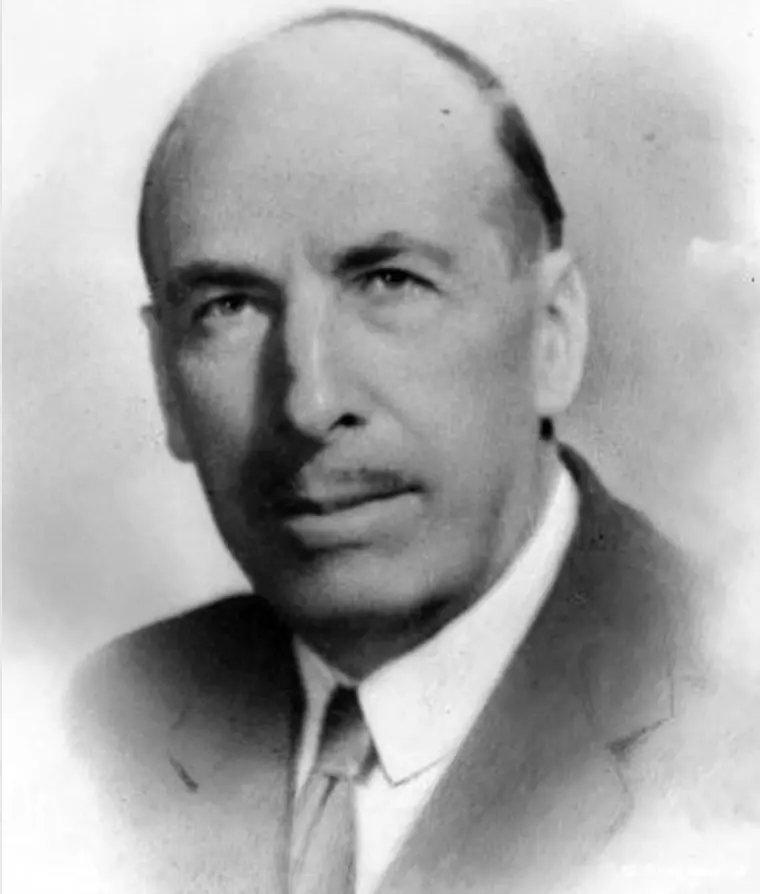 Antonio Santos Peralba (1940-1943)
Place of Birth: Gondomar (Pontevedra)
Date of Birth: 01 November 1885
Antonio Santos Peralba Álvarez was Real Madrid's President during one of the most arduous periods in the country's history: the immediate aftermath of the Civil War. Nevertheless, he brought stability back to the Club during his three-year tenure.
Real Madrid was at their lowest point at the end of the Civil War. Then, the squad had no quality players; the great men of the 1936 team had retired, were about to, or were exiled. Nevertheless, Santos Peralba did his best to continue to build a new team from the bottom up.
Despite his excellent job at the Club, the new Government forced him to resign on 6 August 1943 after Real Madrid and Barcelona were involved in a very violent and hostile semifinal series of the Generalísimo's Cup (old Spanish Cup). As a result, the Catalan President also had to tender his resignation.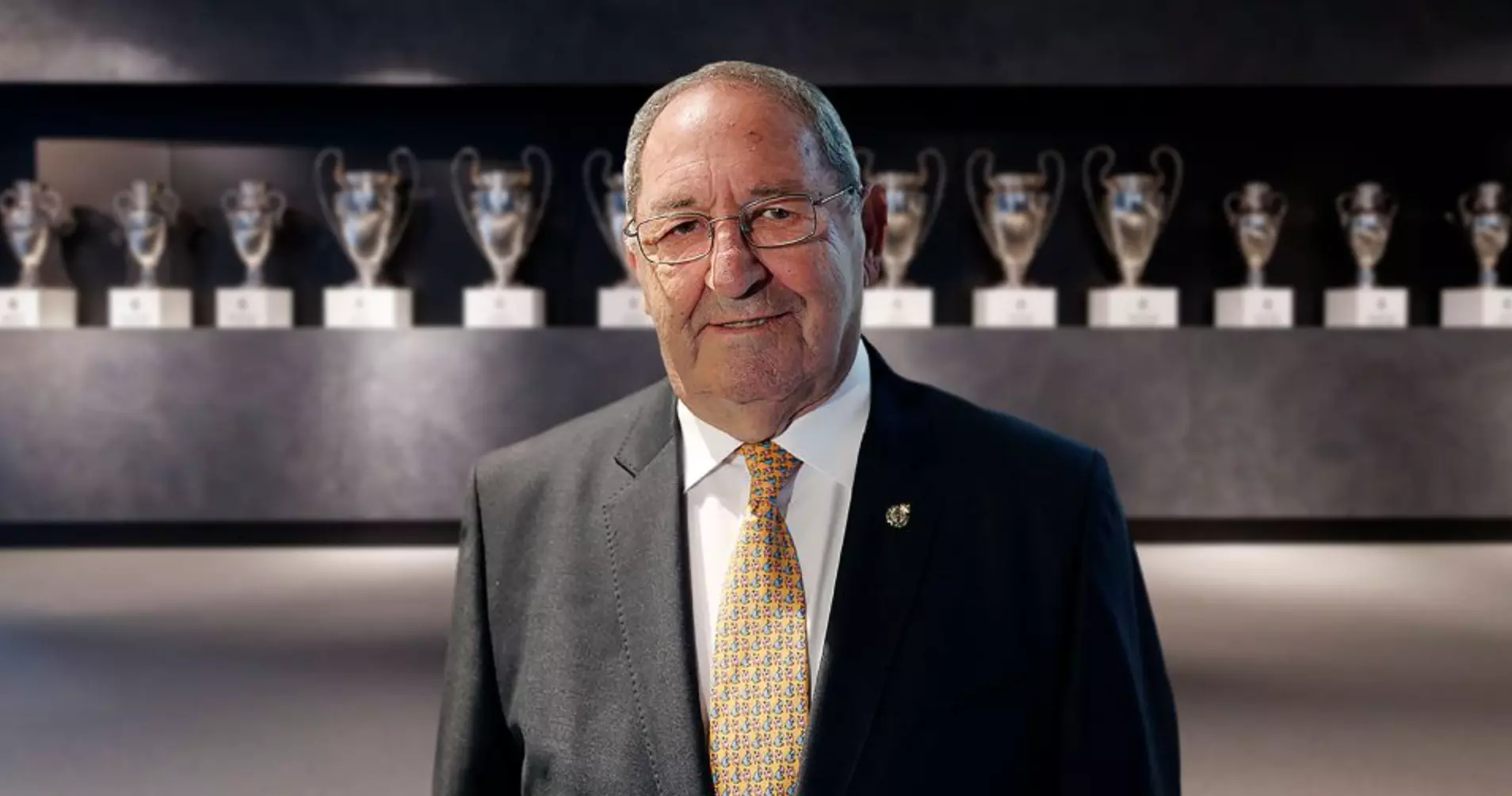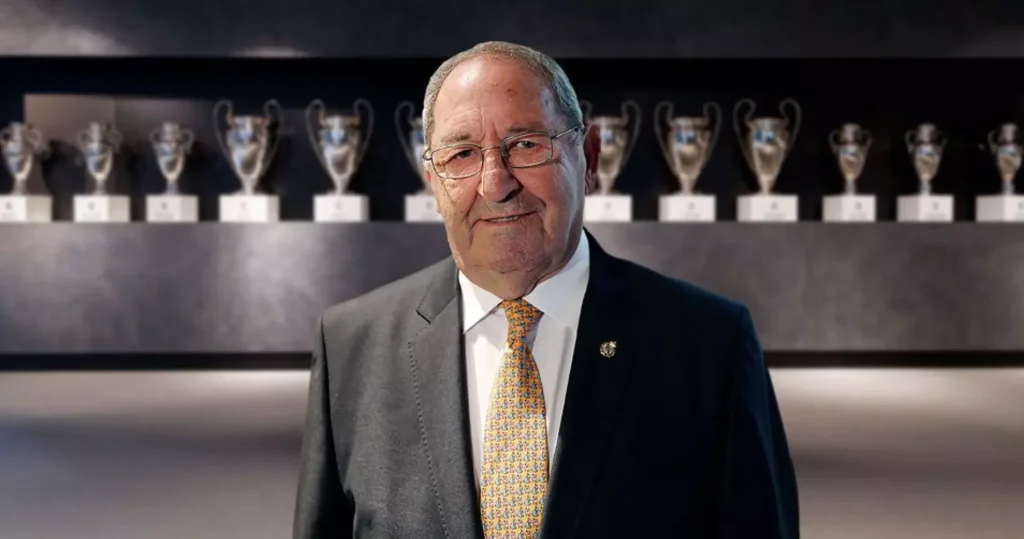 Santiago Bernabéu (1943-1978)
Place of Birth: Almansa (Albacete)
Date of Birth: 08 June 1895
Titles Won:
16 Leagues
6 Spanish Cups
1 Intercontinental Cup
2 Latin Cups
2 World Club Championships
The greatest President in the history of Real Madrid took office in September 1943 as the man who probably knew the Club better than anybody, having been a Club Member since he was 15.
He had been a player, team captain, Director, and even coach at Real Madrid before becoming the Real Madrid President.
Bernabéu had an eye for spotting talent, leading him to sign some of the Club's best-ever players, such as Luis Regueiro and Alfredo di Stéfano.
But he also had a gift for knowing if someone was a good person, and he often turned down signing excellent players because he thought they could end up being agents of discord on the squad.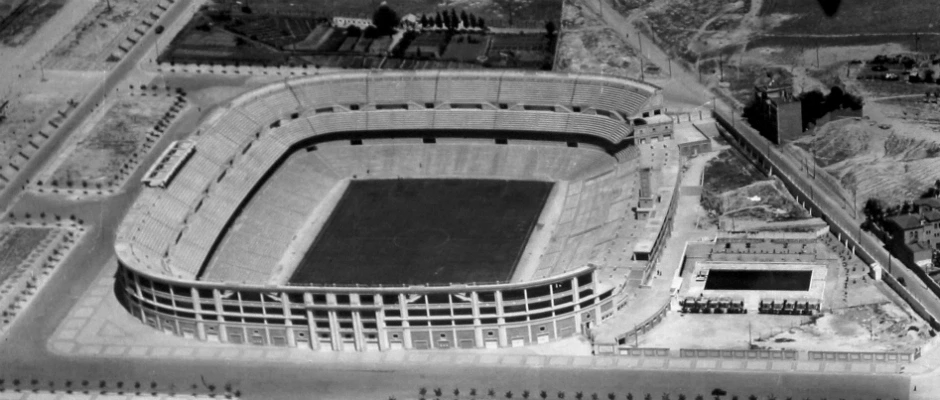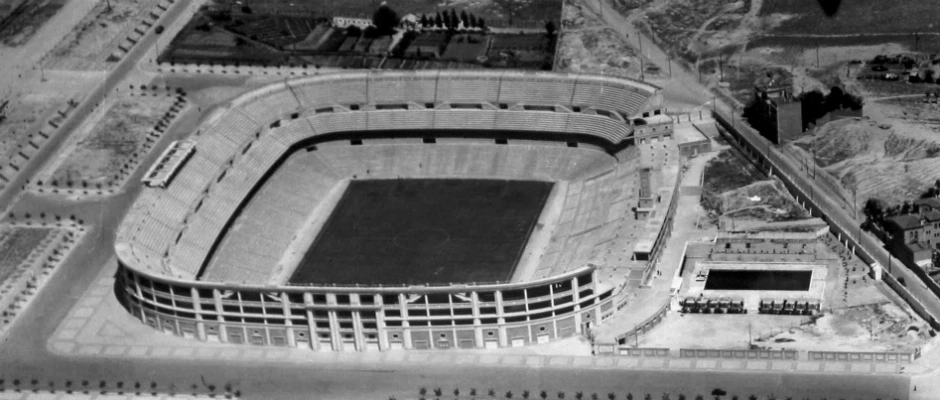 The first thing Bernabéu wanted was to build a new stadium. It was inaugurated in 1947 as New Chamartín and currently bears his name. He also promoted other sports at the Club and was a driving force behind its basketball section.
Bernabéu was also one of the creators of the European Cup (now known as the Champions League) and, during his office, Real Madrid was the only Club in the world to participate in the creation of FIFA. As a result, Santiago Bernabéu became a well-known and respected figure across the globe.
He died on 2 June 1978 during the Argentina World Cup. Such was the grief for his death that FIFA decreed three days of mourning during the championship and one minute of silence to be held in his memory – something unheard of at the time.
The Club won the most prestigious competitions in the world with Bernabéu at its helm. European Cup, Intercontinental Cup, World Club Championship, La Liga, Spanish Cup. These are a few titles the Club repeatedly won during his office.
Luis de Carlos Ortiz (1978-1985)
Place of Birth: Madrid
Date of Birth: 16 April 1907
Titles Won:
2 Leagues
2 King's Cup
1 UEFA Cup
Luis de Carlos had the challenging task of filling Santiago Bernabéu's shoes. A true gentleman, his impeccable education, incredible generosity, and attentive character made him a highly respected Real Madrid President.
His office was sometimes criticized due to the fan's hunger for titles. Nevertheless, the team won two Leagues, two Copas del Rey, and one UEFA Cup under his Presidency and reached the European Cup final once.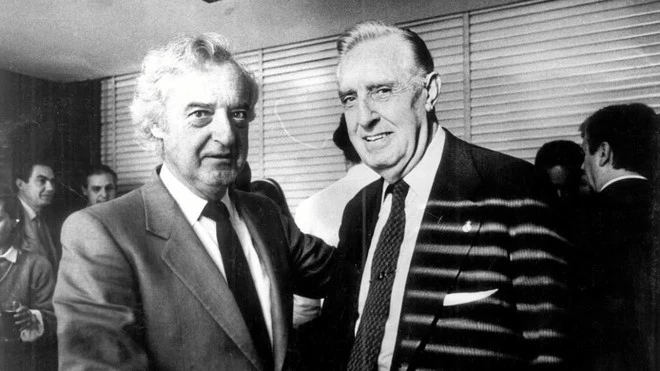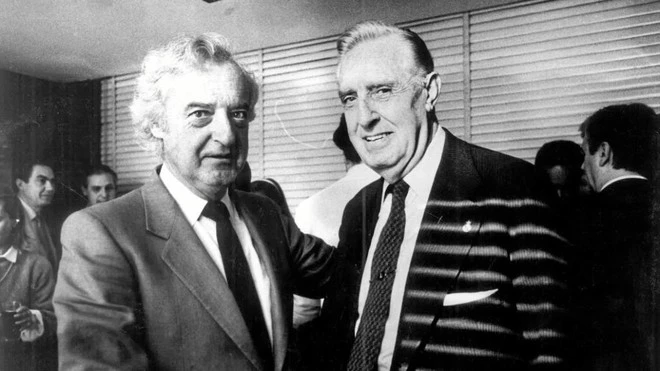 Ramón Mendoza (1985-1995)
Place of Birth: Madrid
Date of Birth: 18 April 1927
Titles Won:
6 Leagues
2 King's Cups
3 Spanish Super Cups
1 UEFA Cup
Ramón Mendoza's office was the longest and most successful in the club's history after that of Santiago Bernabéu. He became the Real Madrid President on 24 May 1985 without opposition, as he was the only candidate to present all the necessary documents to run for office. He was re-elected in 1991 and 1995.
The Quinta Del Buitre (Butragueño, Míchel, Martín Vázquez, Sanchis, and Pardeza) was born during his tenure and won six League titles, two Copas del Rey, two UEFA Cups, three Spanish Super Cups, and one Spanish League Cup.
Mendoza has won five consecutive League titles (1985/86 to 1989/90) with Santiago Bernabéu. He was also responsible for signing players like Hugo Sánchez, Tendillo, Paco Llorente, Buyo, Schuster, Chendo, Gordillo, Maceda, and Gallego, for strengthening the Quinta del Buitre.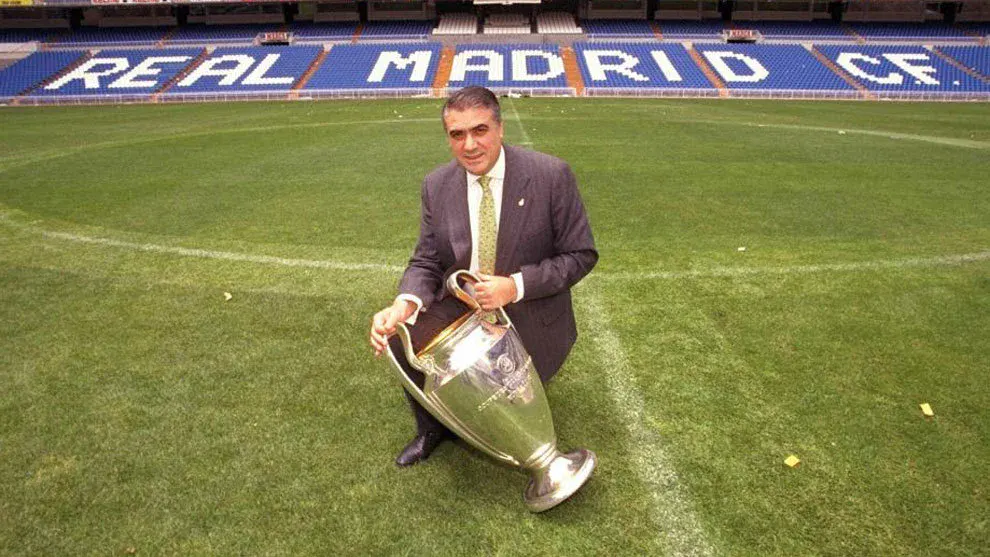 Lorenzo Sanz (1995-2000)
Place of Birth: Madrid
Date of Birth: 09 August 1943
Titles Won:
1 League
2 Champions Leagues
1 Intercontinental Cup
Real Madrid won two European Cups, one Intercontinental Cup, one League, and one Spanish Super Cup with Lorenzo Sanz as President thanks to the wise signings of players Pedja Mijatovic, Davor Suker, Clarence Seedorf, and Roberto Carlos, and coaches Fabio Capello and Vicente del Bosque.
Sanz and most of the Board rebelled against President Ramón Mendoza and forced him out of office. On 20 November 1995, Sanz was appointed as President without an election.
In 1996, he signed Pedja Mijatovic, Davor Suker, Clarence Seedorf, Roberto Carlos, and Fabio Capello, one of the best coaches in Europe. Then, on 20 May 1998, Real Madrid won their seventh European Cup 32 years after winning their last; Lorenzo Sanz had helped build a solid and competitive team.
The weakest link during his tenure was the Club's financial situation, which still suffered from the detrimental image rights deal the Club had signed with Dorna when Mendoza was President.
His last years were marked by Jorge Valdano's return to Real Madrid, this time as a coach. Under Valdano's leadership, the team comprised of men like Redondo, Michael Laudrup, Hierro, Zamorano, Amavisca, Buyo, Michel, Butragueño and a very young Raúl, Real Madrid won the 1994/95 League title.
In 1995, shortly after winning the Real Madrid presidential election again, Mendoza was forced to resign by his Board of Directors, led by Vice-President Lorenzo Sanz, who also succeeded him.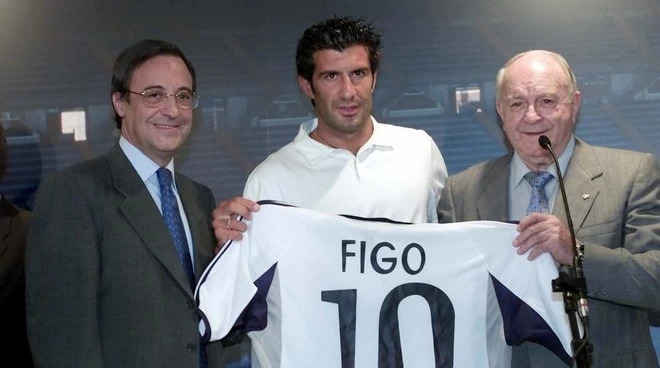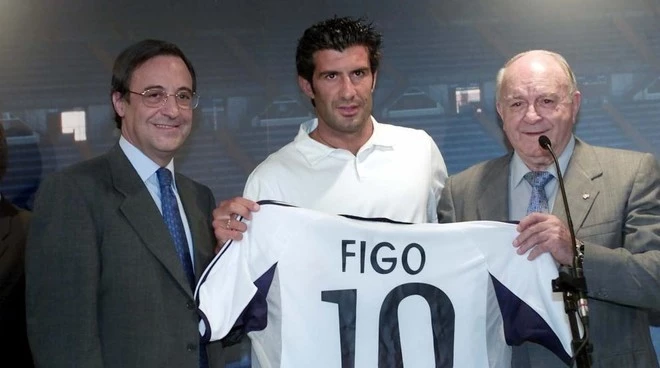 Florentino Pérez (2000-2006)
Place of Birth: Madrid
Date of Birth: 08 March 1947
Titles Won:
2 Leagues
1 Spanish Super Cup
1 European Cup
1 Intercontinental Cup
1 European Super Cup
The Florentino Pérez office witnessed Real Madrid win a Champions League, an Intercontinental Cup, two Spanish Super Cups, two Leagues, and one European Super Cup. The team performed well and boasted some of the best players in the world.
Pérez's tenure began on 16 July 2000 after he defeated Lorenzo Sanz in the Club's election to the Real Madrid Presidency. The Whites won the League title and a Spanish Super Cup during his first year in office.
The following year, the team won the Champions League, the Intercontinental Cup, and the European Super Cup. During the 2002/03 season, the group engaged in an all-out war with Real Sociedad for the League title. In 2003 Real Madrid won the Spanish Super Cup against Mallorca.
The Club's financial situation was excellent under Florentino Pérez. As a result, he redesigned the Club's strategy, managing it as a business and allowing it to compete with the European elite. Pérez built his strategy around world-renown players such as Luis Figo, Zinedine Zidane, Ronaldo, and David Beckham.
The spectacular 127 million euro expansion of the Santiago Bernabéu Stadium and the inauguration of Real Madrid City (at 1,200,000 m2, the most prominent sports facilities owned by any football club in the world), including the construction of the Alfredo di Stéfano Stadium, are the best examples of Florentino's efforts to make Real Madrid the Club with the most modern facilities and infrastructures in the world.
Pérez resigned on 27 February 2006.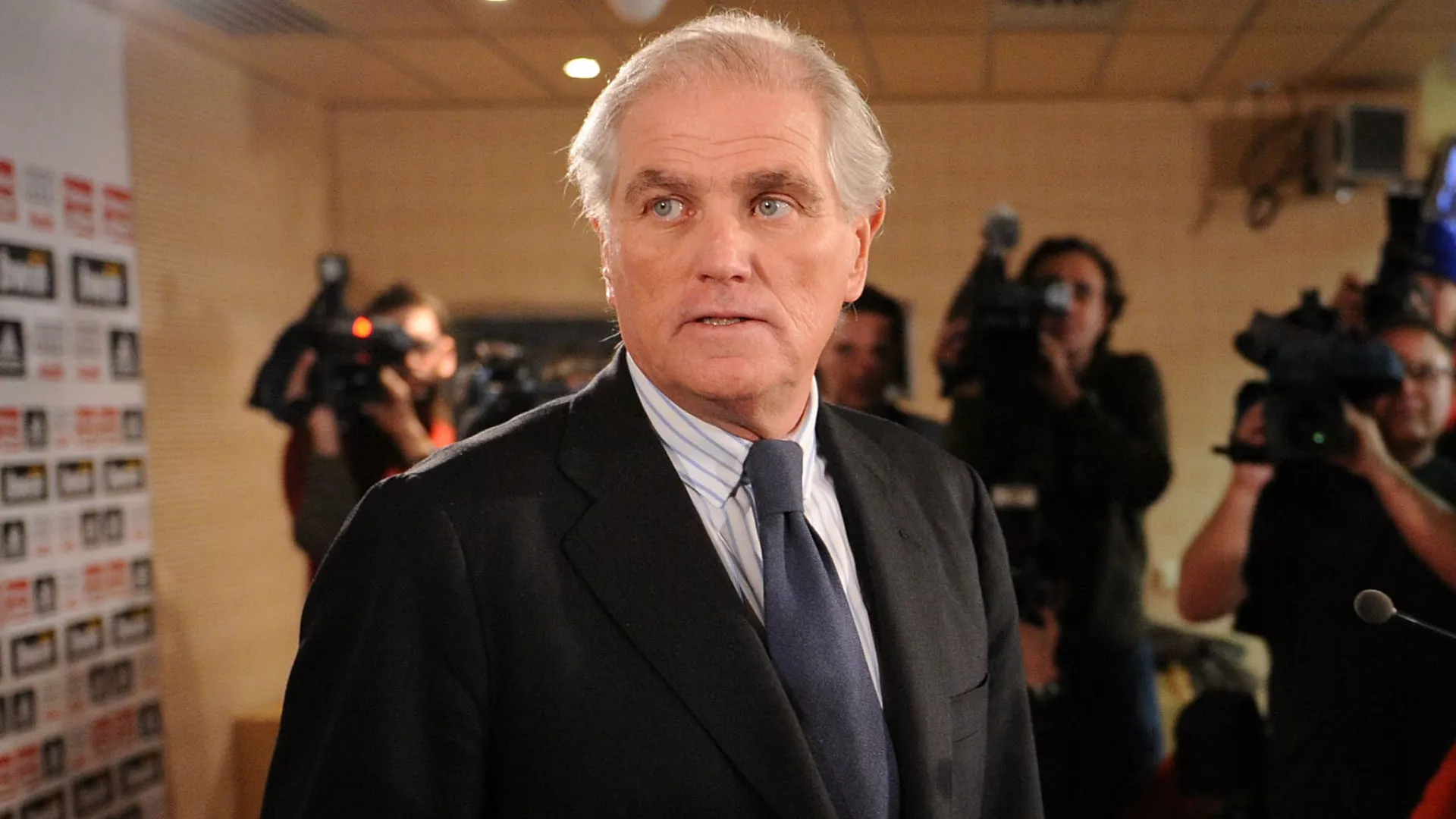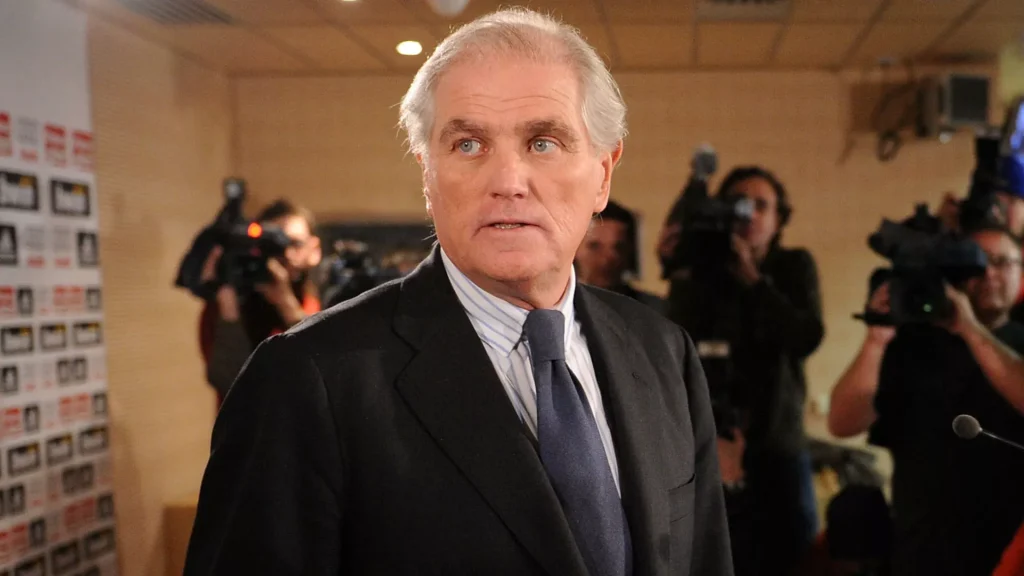 Ramón Calderón (2006-2009)
Place of Birth: Palencia
Date of Birth: 26 May 1951
Ramón Calderón Ramos was born on 26 May 1951 in Palencia, Spain. He attended the University of Navarra, where he received a Law degree in 1975, and one year later moved to Madrid to open his law firm. A confessed Madridista since childhood, Calderón's official relationship with Real Madrid began in April 1979 when he became a club member.
In 1991 Calderón was the Vice-Presidential nominee under Alfonso Ussía's candidacy, and four years later, the Secretary General of Florentino Pérez's Presidential run. Calderón was elected to the Board of Directors of Real Madrid in January 2002, and two years later, was again confirmed following Florentino Pérez's election victory.
Ramón Calderón won the 2006 Presidential election and took office on 3 July. Calderón built a team by first naming Pedja Mijatovic as Sporting Director. Fabio Capello was then named head coach, and Van Nistelrooy, Cannavaro, Diarra, Gago, Higuaín, and Marcelo were signed. In basketball, Real Madrid went on to win the ULEB Cup, followed by the ACB title against Barcelona.
Bernd Schuster was signed as Capello's replacement for the 2007/08 campaign. In addition, men like Robben, Pepe, Sneijder, Heinze, Drenthe, Dudek, Saviola, Metzelder, Van der Vaart, Huntelaar, and Lassana Diarra were signed to reinforce the squad, and the team won the league title again in 2008.
Juande Ramos replaced Bernd Schuster in December. One month later, on 16 January 2009, Ramón Calderón resigned as President of Real Madrid.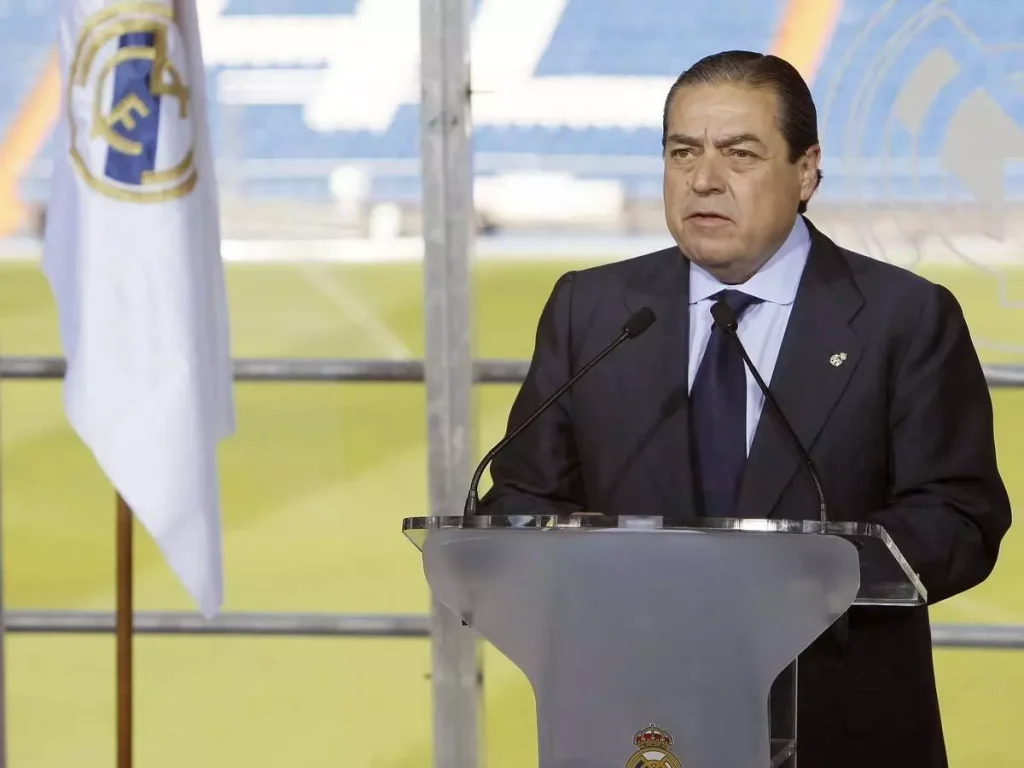 Vicente Boluda (2009-2009)
Place of Birth: Valencia
Date of Birth: 31 March 1955
Vicente Boluda, a shipowner, born in Valencia on 31 March 1955, has been a Real Madrid Club Member since 1998 (no. 47,936). He became the Real Madrid President on 16 January 2009 following the resignation of Ramon Calderon and remained at the helm of the Club until 1 June.
Boluda has a degree in Law and is a graduate of Jurisprudence. He also has several Masters in Maritime Law. He is the President of Corporación Marítima Boluda, the most important private shipping company in Spain and the world's second most prominent ship towing company.
Boluda supervised the transition between the Calderon and Perez presidencies. He called for an election, which Perez won as the only candidate on 1 June 2009.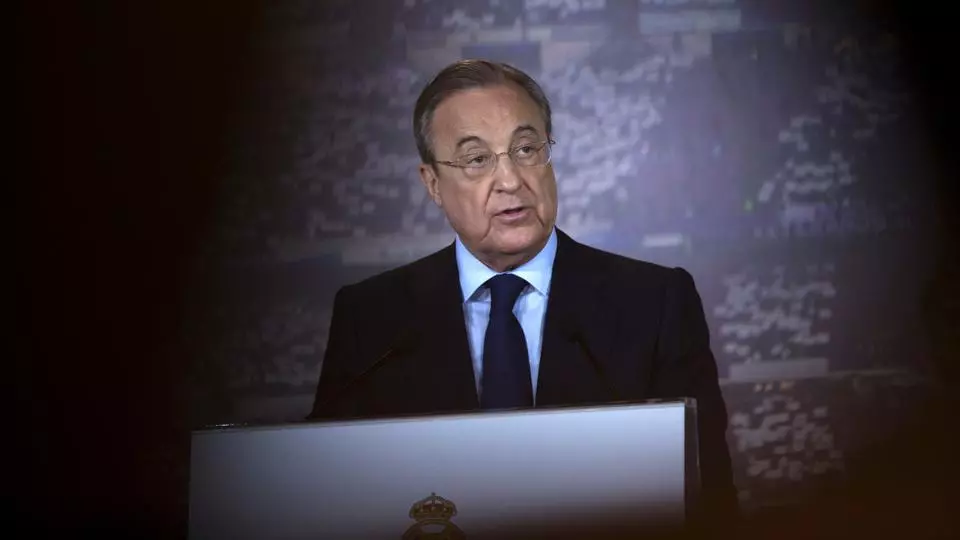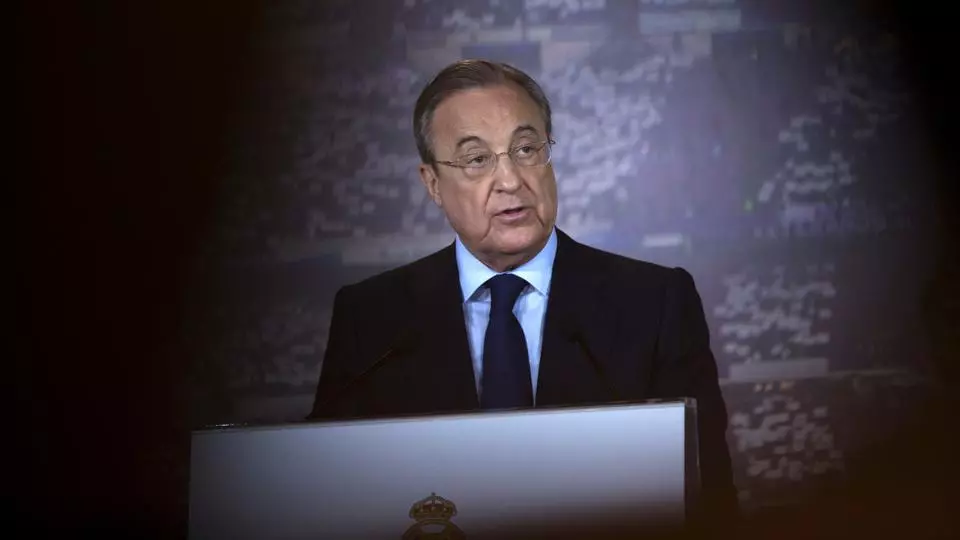 Florentino Perez (2009-Today)
After serving as President of the Club between 2000 and 2006, Florentino Perez Rodriguez returned to the Real Madrid President role on 1 June 2009.
A native of Madrid, Florentino Perez was born on 8 March 1947. Besides being married and having three children, he was a teacher of Fundamentos Fisicos de las Tecnicas at Madrid's Universidad Politecnica.
The first time he ran for the Real Madrid presidency was in 1994, when Ramon Mendoza won. After defeating incumbent President Lorenzo Sanz on 16 July 2000, he achieved his goal. In 2004, Perez won re-election and voluntarily resigned from office on 27 February 2006. During his tenure at Real Madrid, all social strata underwent a profound transformation.
As soon as Perez became Director of Santiago Bernabeu Stadium Plan, he set about improving the facility's comfort and quality and increasing revenue.
As a result of Florentino's Presidency, Real Madrid became one of the wealthiest clubs in the world. In financial terms, Real Madrid overtook Manchester United to become the strongest team in the world, according to the Deloitte Report.
Ronaldo and Beckham were among the players Perez signed. Their winning team included Raul, Casillas, and Guti, among others.
Two league titles were won by this team (2001, 2003), one Champions League title was won by them (2002), one Intercontinental Cup title was won by them (2002), two Spanish Super Cup titles were won by them (2001, 2003), and they won one European Super Cup (2002).
The Santiago Bernabeu Stadium was entirely refurbished by Florentino Perez over the course of five years, investing 127 million euros. UEFA awarded the Bernabeu the Elite Stadium distinction as a result. Due to this, the Champions League final was held there in 2010.
The world's most state-of-the-art sports facility, Real Madrid City at Valdebebas, was also created by Florentino Perez. In 2006, the City was inaugurated after the first stone was laid on 12 May 2004. Having a surface area of 1,200,000 square meters, it is the largest sports center ever built by a football club.
As a result of Florentino Perez's presidency, Madridismo regained its pride and admiration, received great success in the sporting field, and recovered its international prestige.