This is the story of the man behind Carlisle's legendary escape from oblivion. A goalkeeper far more famous for his contribution with his feet, than his hands. If you would like to read about 3 more goalkeepers that saved their team's skin in the last minute check out the The Most Dramatic Goals From Goalkeepers.
Many will have heard the name Jimmy Glass, with his scoring feat universally the first thing that comes to mind upon hearing his name. He was a footballing no-name, with an unremarkable career prior to his defining moment. 
His goalkeeping ability is rarely talked about.  That one fateful strike taking headlines for years to come, marking a spectacular highlight, that still continues to be iconic. Yet despite this fame, that fateful game was just the 3rd of 3 games that he played for Carlisle. 
It is of course a heroic goal that deserves to go down in football folklore, but who was Jimmy Glass aside from his legendary 90th minute strike? And how did he end up at Carlisle in the 1998-99 season?
A Promising Early Career
Jimmy Glass was born on September 20, 1973, in Epsom.  He started his career at Chelsea academy before moving to Crystal Palace academy at 15. He would develop through the academy, joining the youth set up and making a name for himself as a promising young keeper.
His first taste of first team football would come at non-league side Dulwich Hamlet, where he would spend a season on loan,  racking up 14 appearances. Sadly, bar 3 appearances in a loan spell at Portsmouth the next season, he wouldn't taste any first team professional football.
At youth level however, things were promising. He would prove to be a regular in the palace youth team, even playing in the FA Youth Trophy Final against the legendary Manchester United class of 92. However injuries that would hamper his mobility at the time and general development would stunt his progression as a keeper.
A Taste Of Regular Football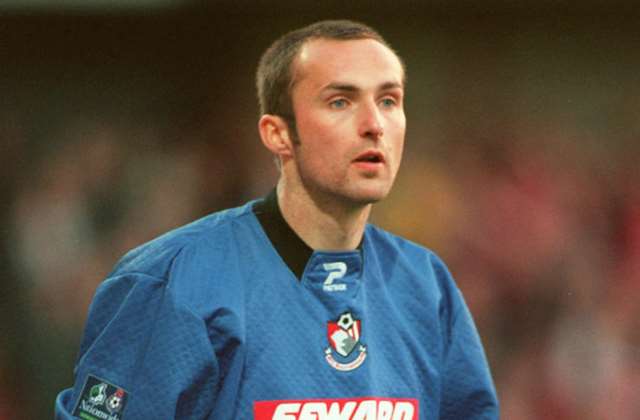 After dry spells at Gillingham and Burnley on loan, in which he wouldn't make an appearance, he would leave for greener pastures in Bournemouth. Playing alongside then defender and future Bournemouth manager Eddie Howe. Here he would finally make somewhat of a name for himself there, playing 96 games over two seasons in the Second Division or Fourth tier of English football. 
His best chance at trophy glory would come at Bournemouth, with the club reaching the Football League Trophy Final. Glass would of course play, but Bournemouth would fall 2-1 to Grimsby, with Glass scoring an Own goal. It was an own goal that would prove to be the last ever own goal at the old Wembley.
Despite their cup final defeat, Glass would earn himself a move to the division above. With Bournemouth performances and league positions improving during Glass' stint here, he gained the attention of  Division Three Swindon. It seemed like a chance to really push on and build on his time at Bournemouth. 
Out of Favour

Following his successful spell at Bournemouth, he joined Swindon with an expectation of being first choice. He would make a few starts, but following an ankle injury that affected his ability, and no choice but to play through it, he would concede 10 in 2 games. 
After falling out with manager Jimmy Quinn, he would seldom feature. A familiar lack of football presenting itself, with no end in sight. There would be a glimmer of  light, however. Carlisle United  had sold their only keeper, Tony Caig, on deadline day.  Richard Knight was subsequently loaned from Derby.
Disaster would of course strike. Knight injured himself with 3 games to go, leaving Carlisle stranded, second from bottom, with no goalkeeper.  The gaping maw of Non-league lying in wait to snatch them up. The Football League gave Carlisle special permission to sign a goalkeeper.  With an out of favour proven goalkeeper in Jimmy Glass, itching for football.  Carlisle brought him to the Northern reaches of England on an emergency loan.
A Chance to Survive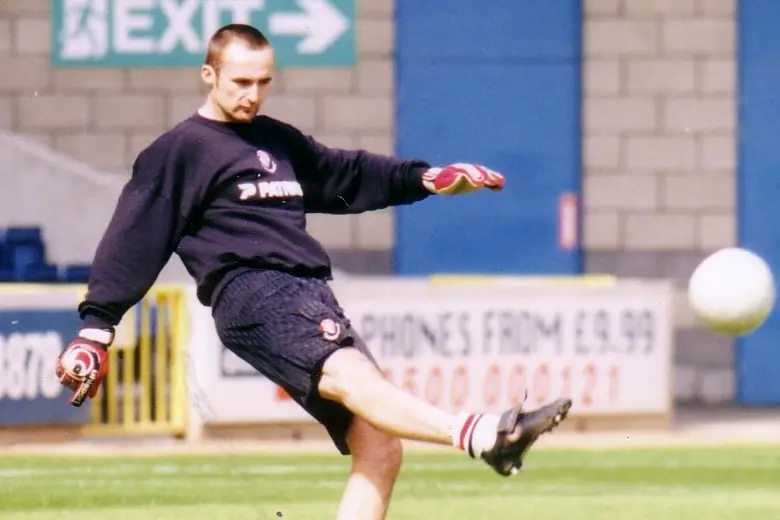 On his first day of training for Carlisle he would joke to a youth keeper in training about scoring a goal to keep them up. After a frantic 3-3 draw to Darlington, Glass perhaps out of practice He would play one of the best games his career.  A man of the match performance, keeping a clean sheet against Hartlepool, earning Carlisle a precious point in a 0-0 draw.
They would take 2 points from 2 games, with one game remaining. Carlisle's issue all season had been scoring goals. They lacked any sense of creativity and attacking impetus, many of the goals coming through scrappy balls into the box.
They had only scored 43 goals all season, the second lowest in the league, averaging just under 1 goal a game. Having conceded 53, things weren't much better at the other end. Following Carlisle's draw, they needed a Scarborough slip up in their game in hand.
They'd win, leapfrogging Carlisle and taking salvation out of the sides hands. They needed victory against midtable Plymouth should Scarborough draw. A Scarborough loss would make a draw good enough, and a win would leave Carlisle relegated.
With one to go game before the match, Jimmy played in a 5-a-side training drill, playing outfield. As a youth player for Place he had trained as a striker,  training alongside Ian Wright among other Palace legends.
He at some point had to commit to a position, and despite choosing to become a keeper, he couldn't resist a chance to nick a goal. Any chance to come up for a corner, or even attempt an audacious lob from a free-kick from his own half he'd take. Sometimes at his manager's behest.
In the 5-aside training, he'd score a hat-trick. In almost every case a keeper spending the days training outfield would leave heads scratched, leaving many questioning whether it was a waste of time. But in this instance, it might have made all the difference.
The Making of a Legend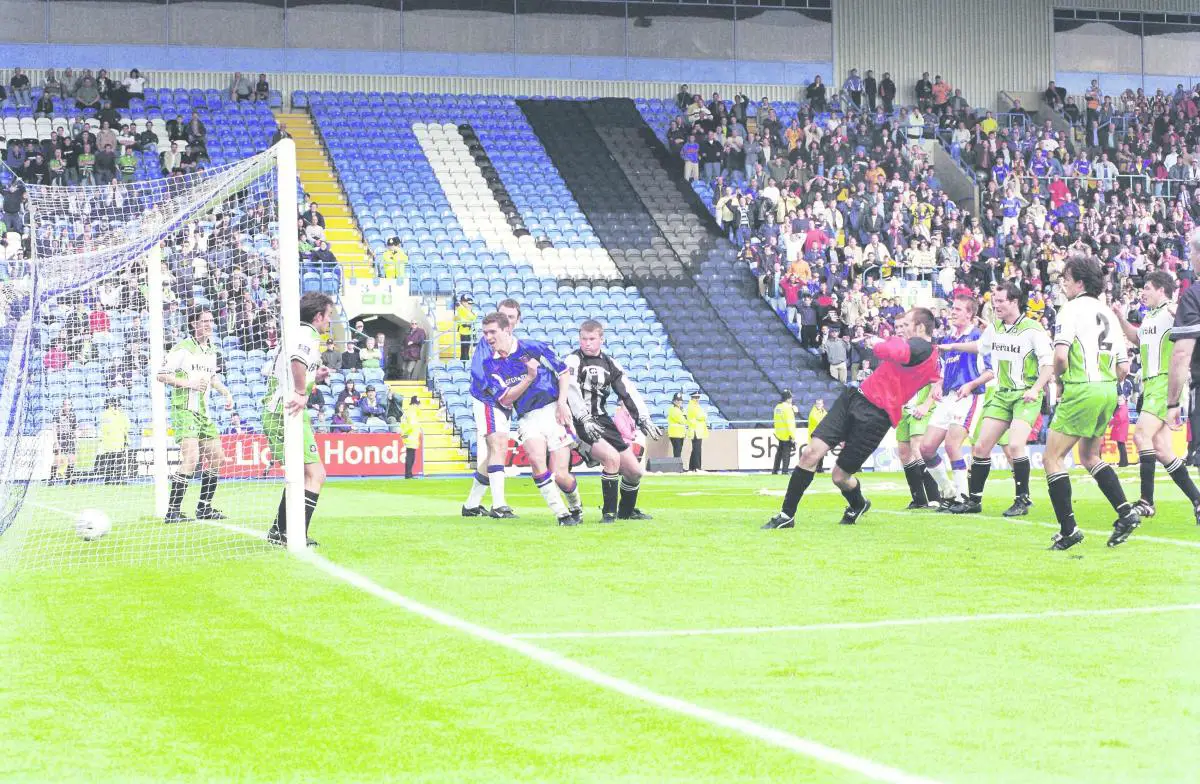 After an expectedly dull first half, the players learned Scarborough were drawing. A win was required. Unfortunately, things quickly went awry. Plymouth took the lead, and immediately, the Carlisle fans and players sunk. The aforementioned average of below one goal per game fills everybody associate with Carlisle's mind.
Some hope was restored. A David Brightwell pot shot from 25 yards restored parity and there was just a small dash of optimism that fans and players clung on to. As time ticked, it looked more and more like Carlisle weren't going to score.
With less than 30 seconds left, Jimmy Glass launched a long ball forward that was scrambled away for a corner. He hesitated, looking to the touchline. His manager waved frantically, signalling Glass to get forward. The keeper took off into a sprint, rushing to make it to the box before the corner came in. 
Glass' time as a forward may have served him well in his career as a goalkeeper. No doubt it helped in reading players in 1 on 1's. Helping his positioning and anticipation of where a striker would put the ball. But in this instance, it would be his years of goalkeeping that would help him find the net.
As Scott Dobie met the cross with his head, Jimmy knew  that if the keeper couldn't catch it, he'd likely parry the ball to the 6-yard box. It had happened to him many times before. Gambling on this outcome, he ghosted into the six yard box just as the ball was parried out. It fell exactly where he predicted.
No one else had anticipated where the ball would drop, and without hesitation, the emergency signing smashed it home, leaving fans, players and commentators in utter pandemonium. He'd scored, he'd saved them and after the match finished, it would send shockwaves around the country.
The BBC Radio Cumbria commentary of the goal played around the country.
"Referee looks at his watch, and here comes Jimmy Glass. Carlisle United goalkeeper Jimmy Glass is coming up for the kick, everyone is going up. There isn't one player in the Carlisle half. Well, well…and the corner kick comes in…and…the goalkeeper's punch…oh…Jimmy Glass, Jimmy Glass, Jimmy Glass, the goalkeeper, has scored a goal for Carlisle United!
"There's a pitch invasion! There is a pitch invasion! The referee has been swamped, they're bouncing on the crossbar!"
From Hero to… Nobody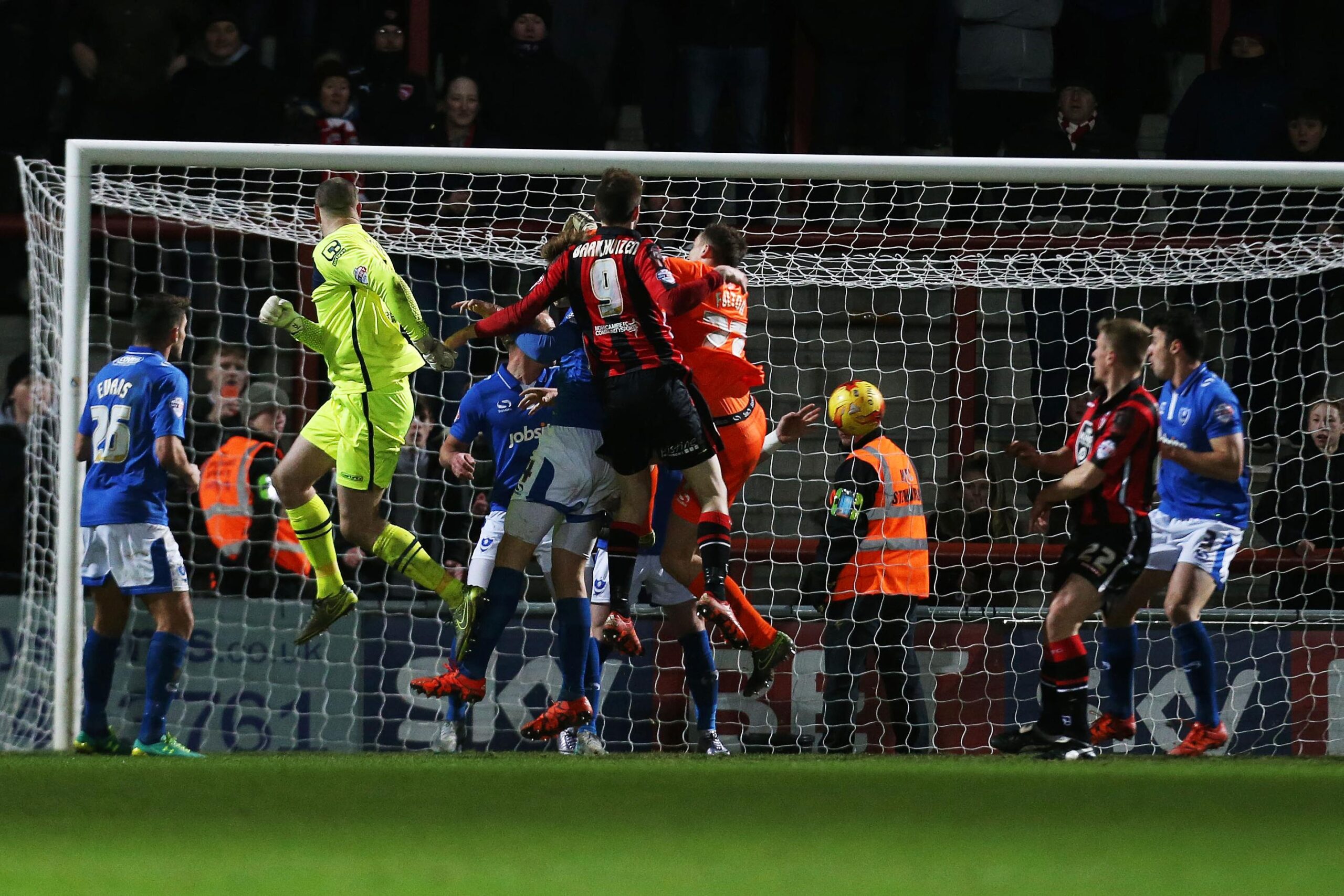 He would go on to be the hot topic of the summer, commentators referring to keepers in the World Cup coming up for corners as "doing a Jimmy Glass". Despite media attention and national fame, he would return to Swindon, under the manager that refused to give him a chance.
He was told he could leave by manager Jimmy Quinn. A move to Carlisle failed to materialise and he'd still be at Swindon come the end of the transfer window. Relations between him and Quinn would well and truly sour.
After getting a chance against Bolton, and making save after save in what would have been a man of the match performance, he made a blunder letting in a saveable goal in the 89th minute.
In today's world, a manager might have told him that mistakes happen, and still congratulated him on his fine performance, they might have seen the potential in his good saves. 
Quinn however, had clearly made his mind up long before this game, ripping into the keeper, prompting Glass to finally break and tell the manager exactly what he thought of him. Quinn threw Jimmy under the bus in the press, almost certainly deterring potential suitors.
Frustration and Retirement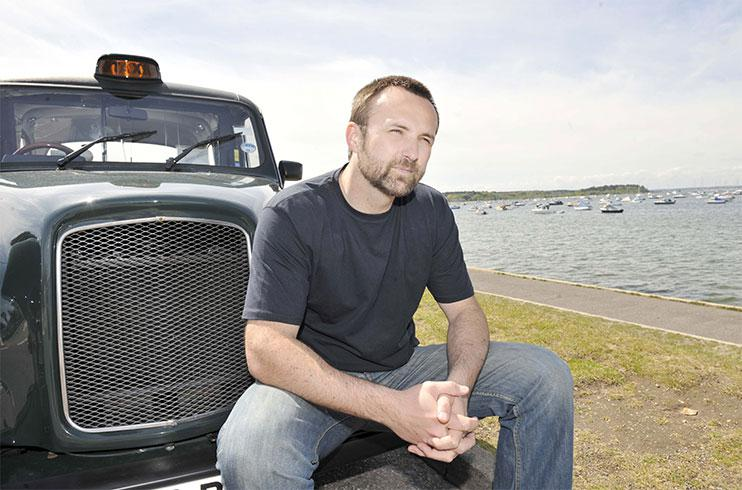 His career at Swindon was well and truly over. He was without a club. From here multiple deals would fail to work out. Cambridge wanted to sign him, but needed to sell their current keeper first. They were unable to offload him meaning Jimmy Glass was still without a club. 
He would later go on trial with Exeter. After turning up, the very same keeper Cambridge had been trying to get rid of would be walking through the car park. He'd just signed for Exeter. Without hesitation, Jimmy turned around and drove home.
More misfortune would strike as he'd trial for Crystal Palace in the Championship, with the club interested in signing him as backup. Uninterested in continuing to have a career of reserve appearances, he chose to sign for 4th tier Brentford. Weeks later, first choice keeper, Fraser Digby suffered an injury. Jimmy was well aware that had he stayed there he would have had a chance to play at a higher level than ever before.
Bleakness and Fulfilment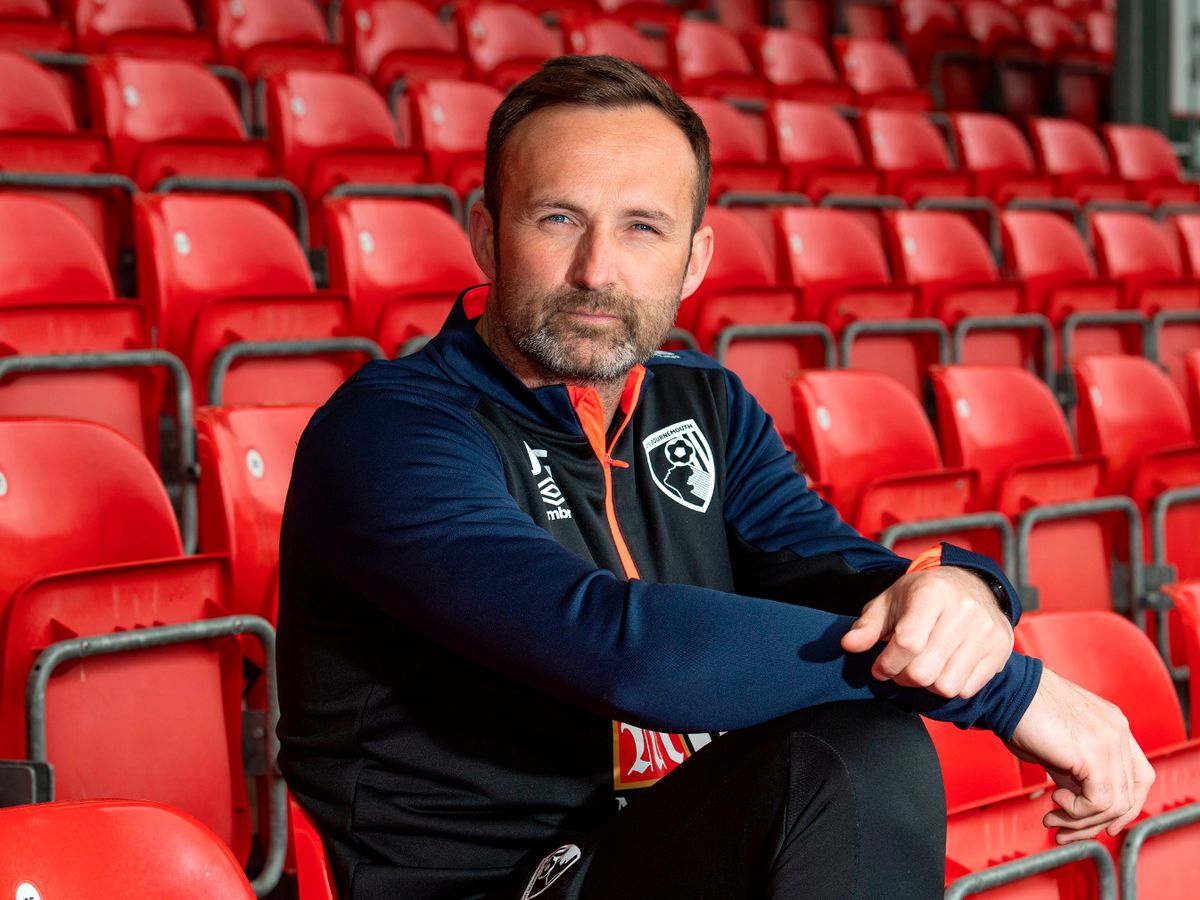 After a continued lack of appearances at Brentford and Oxford, he'd slip to non-league side Crawley. He no longer trained as frequently as before, and was not up to his previous standards. The expectation put on him as a professional player became too much for his mental health. Feeling football is too unpredictable and unfair compared to the real-world, he retired at 27.
Post football life would prove to be depressing. He initially became an IT salesman, but hated desk life, and became a Taxi Driver. Years went by, with Jimmy seldom sharing who he was to passengers, bar a chance encounter with Paul Gascoigne, who fondly remembered legendary goal.
As time went by and Jimmy seemed to have resigned himself to the life of a Taxi Driver, the opportunity to take up a position at Bournemouth as a Player Liaison Officer.  It would be a chance to enjoy football again, without the drama and uncertainty that comes with it. 
Despite a depressing end to his career, and the dark years that followed, he now enjoys reminiscing this incredible moment.  A goal forever etched in history. He's written an Autobiography, brilliantly titled One Hit Wonder and is enjoying a career in football, despite previously fading into anonymity.
At the of the day, he'll be remembered far longer than his old manager Jimmy Quinn. He may reached greater footballing heights, but his career has already faded into comparative obscurity.