László Kubala (also known as Ladislao Kubala) was an iconic footballer who graced stadiums during the 1950s and 1960s. His life was colored with indescribable struggles, survival, heroics, and glorious triumphs.
He was Kubala…footballer, manager, and as he himself once said, 'citizen of the world'.
Serenity In A Time Of Chaos
László Kubala Stecz was born to a Slovak-Polish-Hungarian mother and a Slovak father on the 10th of June 1927 in Budapest, Hungary. The young Kubala, or 'Kuksi', lived a happy childhood, sheltered from the tempestuous pre-war years.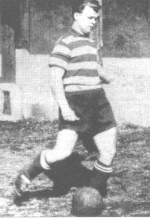 He had football in his blood, and his father who was a bricklayer by profession had also played in his day. His mother, a factory worker, made her son cardboard and paper balls with which to play – his neighborhood referred to him as "the boy with the ball".
Kubala's time with local club Ganz TE in 1944 was the first step in him mastering his role as a centre forward. Shortly after World War II, the 18-year-old signed for Ferencvárosi TC and started making appearances for the national team.
In excelling at the game, László Kubala was thought of as being a footballer of the future, during a period when he mirrored his country's football that was also starting to flourish.
Escaping Military Service
In the summer of 1946, Kubala left for Czechoslovakia in a bid to escape military service and played for ŠK Slovan Bratislava.
As Kubala continuously strived to perfect his game, he even asked the club permission to sleep at the ground so that he could increase his training time. A call-up to represent his now second national team, Czechoslovakia, arrived that same year…with an unexpected surprise!
In 1947, László Kubala married the sister of the Czechoslovakian national coach, Ferdinand Daučík. What resembled a nomadic existence, Kubala went to Hungary in 1948 when military obligations reared their head for a second time.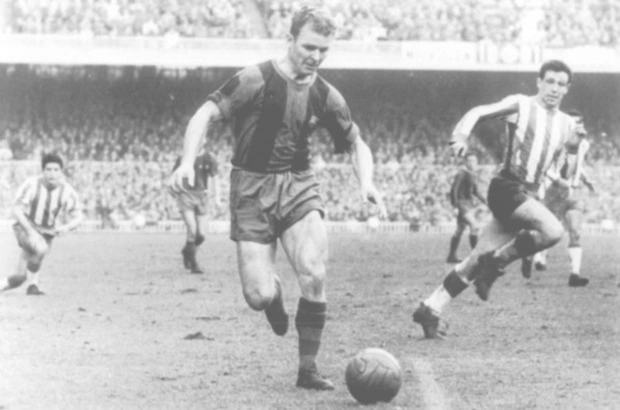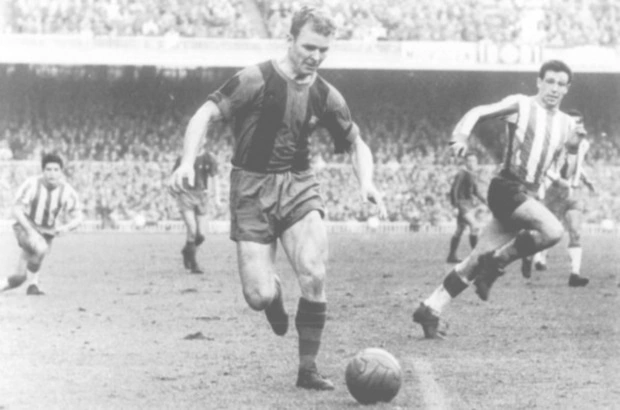 László Kubala Unrelenting Spirit
Although he had just signed with Vasas SC in 1948, the ink on his contract barely dry, Kubala fled from the communist regime which had gripped his country in 1949. In the back of a truck, his destination…Italy.
Once there, László Kubala discovered the local side of Pro Patria, and upon his request to train with them, he received a thumbs-up.
He explained: "When I arrived I saw they were going to start with fitness exercises, so I pretended I wasn't ready until they had set off on a jog and then began juggling the ball on my own.
The club president saw me and said, joking, 'If you can do 400 [keepy-ups] without the ball dropping to the floor, I'll give you my watch!' He thought it was impossible, but I didn't need asking twice.
Right, left, right, left thigh, a sequence of headers now and again… 398, 399, 400, no problem. Just for good measure, I then did a lap around the field while keeping the ball up! He was amazed. So was I – it was a really nice watch!"
The news of Ladislao Kubala arriving from Eastern Europe had spread, seizing the attention of several football clubs in Italy.
Torino FC
Torino FC (known as 'Il Grande Torino'), regarded as one of the finest in Europe, invited the Hungarian to partake in a testimonial match on the 1st May 1949, away to Portuguese side S.L. Benfica.
On the brink of departure, his wife and son arrived from Hungary, his son was ill with a bout of travel sickness. László Kubala elected to relinquish his trip, a decision which was to prove life-saving.
A Hillside Cataclysm
On the 4th of May 1949, as the Torino football team returned from Portugal on their way to Turin, their plane met with hazardous weather conditions.
As the aircraft neared the airport, in the process of descending to gain better visibility, the plane crashed into the Superga Hillside. The aircraft erupted into flames that devoured the rain which beat down.
All 32 lives on board were lost that day in the Superga Air Disaster – among the passengers were 18 Torino players, trainers, journalists, club officials, and one of Kubala's best friends, Gyula Schubert.
Uncannily, the journey would not have taken place if Torino's league match a few days earlier had had a different outcome. It had been agreed that they would only make the trip on condition that they did not lose – it was a 0-0 draw.
Of the entire squad, only 3 players remained, László Kubala was one. So traumatic was the incident that by the time the Italian national side had to depart for the 1950 World Cup in Brazil, they did so by boat.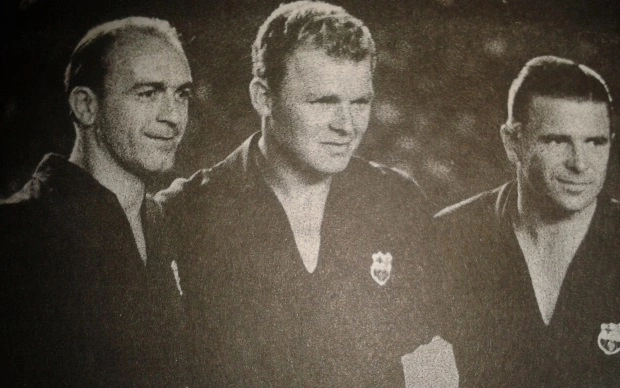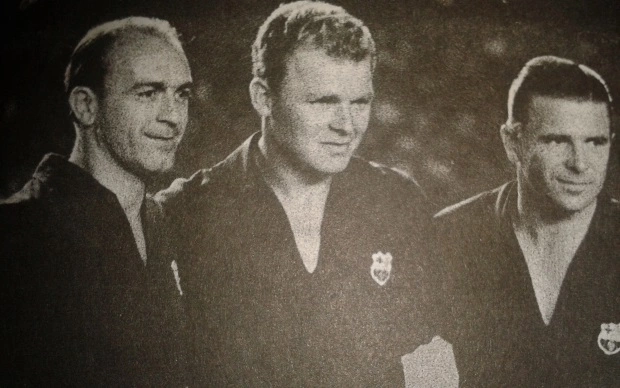 Searching For A Peaceful Existence
The Hungarian Football Federation had accused Kubala of breach of contract with Vasas FC; leaving Hungary without authorization, and failing to do military service. A one-year international ban was imposed on him by FIFA.
In January 1950, Kubala moved to Cinecitta in Italy, where he and Daučík formed a team known as 'Hungaria', consisting of fellow refugees.
Later, a movie was made, entitled László Kubala: The Stars Search of Peace. The story surrounded Kubala's adversities before arriving in Spain. In one of his lines, he said, "That's when I learned that in Spain I had found peace".
That summer, 'Hungaria' embarked on a tour of Spain to play a series of friendlies against a Spain XI, Madrid XI and RCD Espanyol.
It was in one of those matches that the centre forward grabbed the attention of both Real Madrid, who immediately offered him a contract and FC Barcelona's chief scout, Josep Samitier.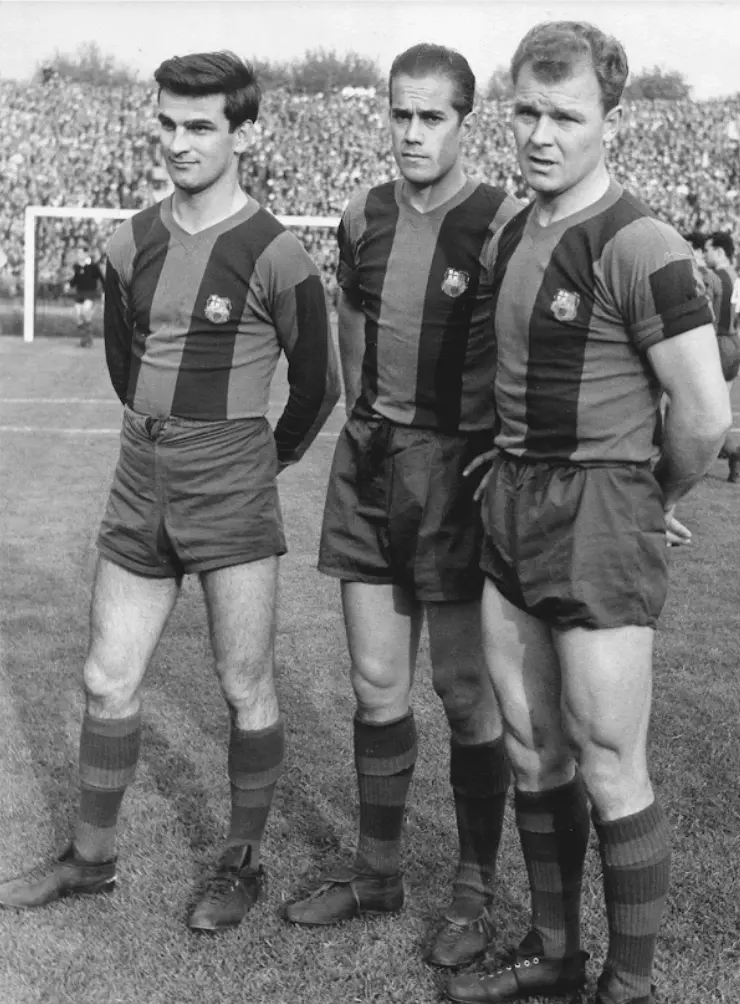 László Kubala Tipsy Trip
Events surrounding Kubala's signing are intriguing. It is believed that in 1950, while on a train with László Kubala, Samitier deceived the intoxicated player into believing that he was heading for the city of Madrid when instead, he was Barcelona-bound!
By the time Kubala reached his destination, he was sober and ready to negotiate. Whilst flashing Real Madrid's drafted contract, he enticed FC Barcelona to match it.
Barça exceeded his expectations – not only did they make him the highest-earning player in the club's history, but Daučík would be the coach. Some thought of the signing as trickery; others felt it was nifty business.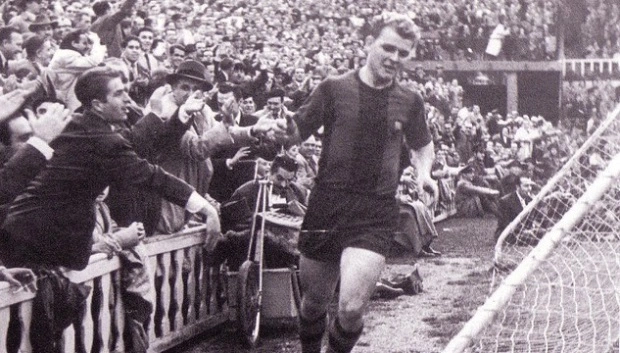 A Charming Mastermind
Kubala signed with FC Barcelona on June 15th, 1950, but could not play until his FIFA ban was lifted the following year. In the interim, though, he was able to partake in friendlies.
László Kubala Stecz, in his role as a modern attacking midfield playmaker, introduced innovative football techniques, fuelled by his enthralling tricks, defense-ripping through-balls, and toxic shots. Spanish football had not seen anything like this before
He was also one of the greatest free-kick specialists around. In Barca: A People's Passion by Jimmy Burns, he described the playmaker as someone who "brought a combination of skills that the club had until then rarely seen.
He was quick on and off the ball, demonstrated extraordinary control when dribbling, showed an unrivaled vision, and was always accurate in shooting and deadfalls."
FC Barcelona Fans Adored Him
Above all this, "it was around Kubala's charisma and footballing skills that Barça overcame its post-war loss of confidence and shattered organization, developing one of its strongest and most successful teams."
Kubala's arrival at FC Barcelona saw the historic event of the so-called 'Equipo de las Cinco Copas' ('Team of the Five Cups'), during which five trophies were acquired in the 1951-1952 season: Spanish League, Copa del Rey (Generalísimo), Copa Eva Duarte, Latin Cup and the Copa Martini Rossi.
That season saw him net 26 goals in 19 games, which included 7 goals against Sporting de Gijón in a 9-0 victory, 5 against Celta de Vigo, and 2 hat-tricks!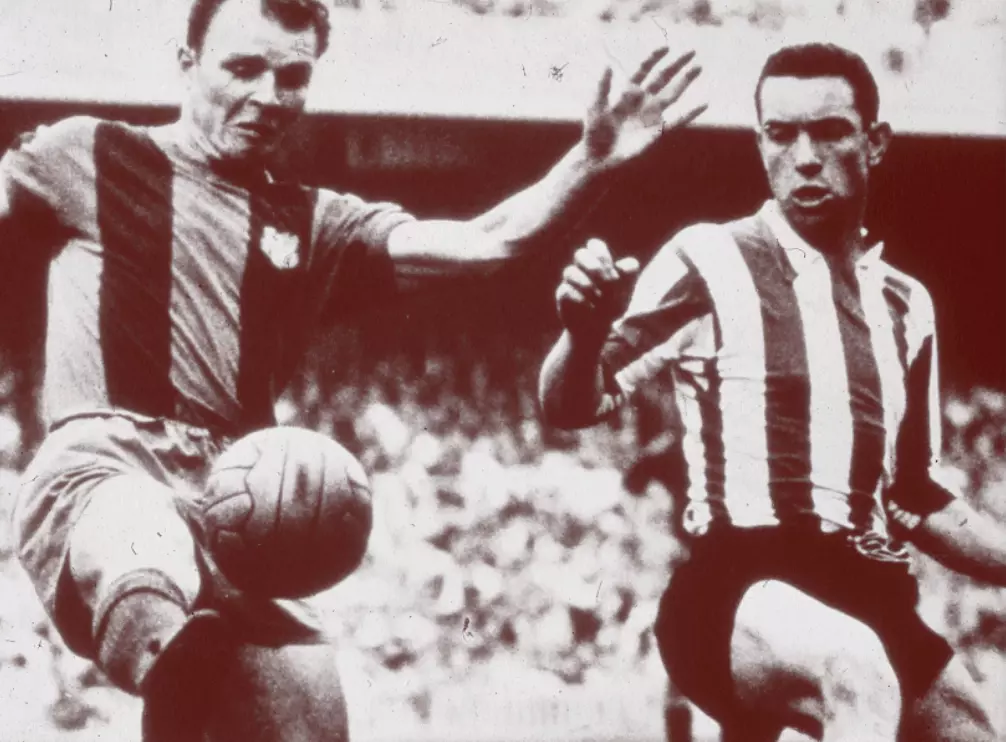 Enter…'Kubalamania'!
Kubala was absent for most of the 1952-1953 season after falling prey to tuberculosis, which threatened his playing career. After an extraordinary recovery, he returned to the Blaugrana team, assisting with their continuous charge for silverware.
During this period of immense success, the FC Barcelona grounds of Les Corts, which had an eventual capacity of 60,000 spectators, could no longer satisfy the demands of 'Kubalamania'.
As fans poured into the stadium, FC Barcelona was outgrowing it. The Hungarian's arrival was deemed to be the motivating factor behind the Camp Nou coming into existence.
After 3 years in the making, the Camp Nou was inaugurated on the 24th of September 1957, with an initial capacity of 80,000 spectators. As Kubala's allure thrived, so too did Barça's supremacy.
Wrestling With Power Trips
By the time the Argentine coach, Helenio Herrera, was appointed as Barcelona's manager in 1958, Kubala was king of FC Barcelona.
When it came to his players, Herrera was known to implement stringent disciplinary rules, like drinking and smoking were forbidden and their diets were controlled.
While at Inter Milan, he once even suspended a player for saying to the media: "we came to play in Rome" instead of: "we came to win in Rome"!
László Kubala, having lost favor with his coach, was soon dropped to the bench.
As you can imagine, this player-coach conflict caused much pandemonium among the fans, with many a newspaper headline describing this as 'the Angelillo problem'. (Angelillo was one of Herrera's ex-players who experienced similar conflicts with him.)
Case in point, upon the team's return after a European trip, as Kubala was asked by a customs official where the two bottles of whiskey were, which he himself had declared, the professional footballer just pointed to his stomach saying, "Do you want to take an X-ray?"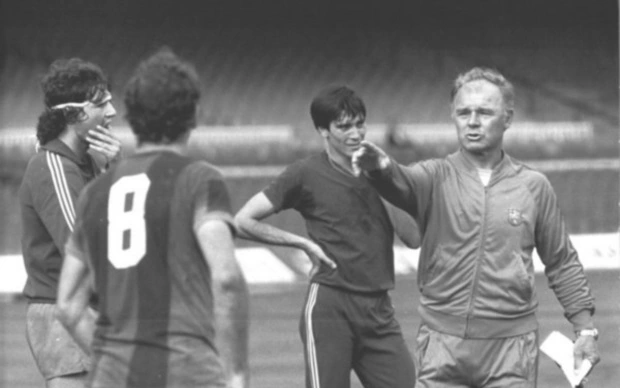 Not Putting Up With László Kubala Behaviour
An authoritarian like Herrera was never going to put up with such behavior. Once, after an alleged quarrel between them, the Hungarian was punished by being dropped for the crucial 1960 European Cup semi-finals against Real Madrid.
FC Barcelona lost 6-2 on aggregate, and the outcome…Herrera was sent packing.
The biographer Juan Jose Castillo presented an insightful observation of Herrera: "It was not that he didn't appreciate László Kubala or that he didn't recognize his qualities, but that he saw him as a rival and Herrera always wanted to be boss." (as noted in the book by Jimmy Burns)
Like so many player-manager conflicts, although there are usually legitimate reasons, it often boils down to nothing other than a power struggle.
Herrera later stated that he had every intention of keeping Kubala as the team's chief component, but as time passed he learned that the Hungarian's drinking stints affected his discipline, fitness and the player was refusing to follow instructions.
Back in Full Swing!
With Kubala re-instated in the team, the successful Barcelona team managed to retain both the Fairs Cup and their league title. The Blaugrana also became the first team to knock Real Madrid out of the European Cup competition in 1961.
A competition which Los Blancos had dominated in a run of 5 consecutive trophies! FC Barcelona did end up losing the final to Benfica in a cracking match which ended 3-2. This was to mark Kubala's farewell from the club.
The Hungarian's decade at the Spanish club (1951-1961), in which he played 329 games. Ladislao Kubala scored 256 goals, resulted in winning: 4 league titles; 5 Copa del Generalísimo, 2 Inter-Cities Fairs Cups; 2 Copa Eva Duarte; and a Latin Cup.
And the cherry on the cake…a tally of 14 hat-tricks!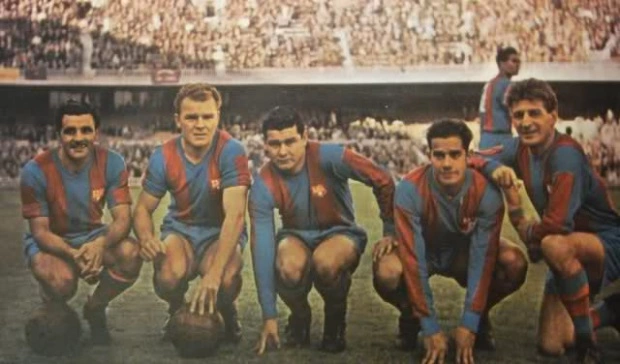 Testimonial Match For László Kubala
In August of 1961, László Kubala was honored with a testimonial match against Stade de Reims. Real Madrid legends, Di Stéfano and Puskás, made heart-warming gestures by wearing the Blaugrana shirt in their friend's honor.
The resulting 4-2 win against an International XI was a wonderful way of crowning his epoch at the club.
When Ladislao Kubala received his first cap to the Spanish national team in 1953, he had become the first player to have officially played for 3 different national teams: Hungary, Czechoslovakia, Spain, as well as a Europe XI, and the Catalan XI.
After 8 years with La Roja, he had accumulated 19 caps and scored 11 goals. Kubala was regrettably denied the opportunity of exhibiting his immaculate skills on the biggest stage of all – high-profile international tournaments.
When Two Worlds Collide
A brilliant footballer does not necessarily make for an equally successful coach – Ladislav Kubala was one of these. His managerial career was a volatile one that never took off.
But, amidst mediocre and lackluster showings, there were flints of welcomed accomplishment. László Kubala steered his team to the 1992 Summer Olympics where Spain's football team won gold.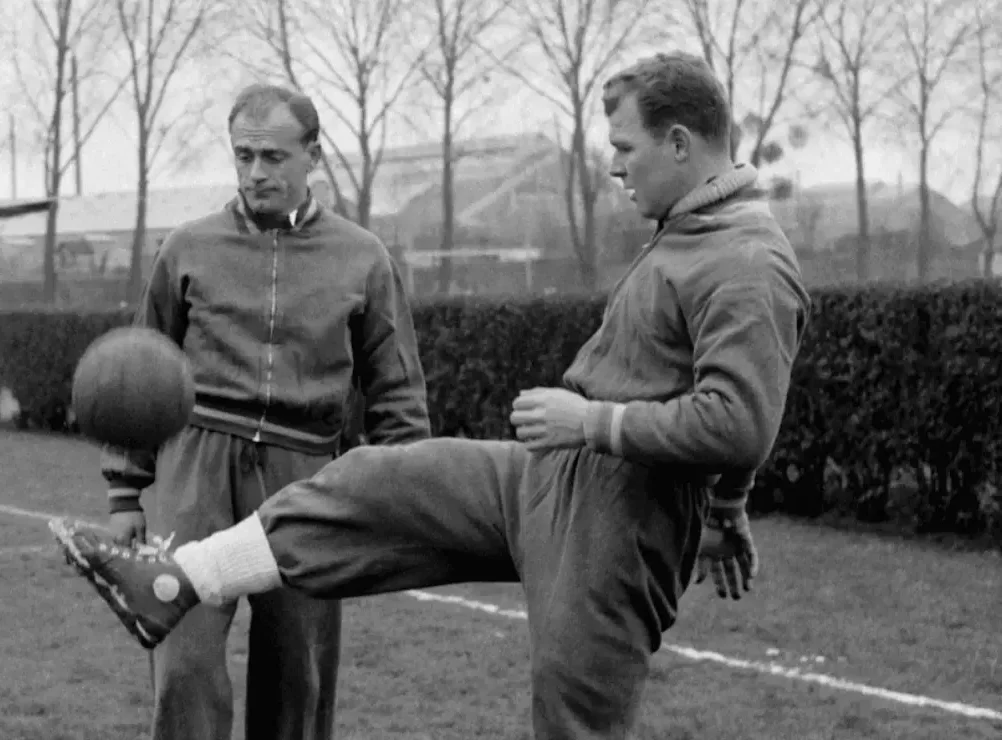 He also guided Spain squads to qualify for the 1978 World Cup in Argentina, after not having qualified on the previous two occasions.
Unfortunately, they didn't make it through the first-round group stage, which was to be repeated after their qualification for the 1980 UEFA European Football Championship in Italy.
Having started his coaching career with FC Barcelona's youth team, followed by the first team in the 1962-'63 season, he did return for a 5-month stint in 1980. After searching for new challenges, Kubala went on to coach an array of teams worldwide, such as FC Zürich, Toronto Falcons, Al-Hilal, and Paraguay.
An Immortal Memory
After a long-term illness, László Kubala Stecz died on the 17th of May 2002 at the age of 74. As a tribute, a bronze sculpture created by Montserrat García was placed outside the Camp Nou's entrance in 2009.
Garcia had said, "I don't want people just to look at this and say: 'That's a statue of a footballer.' I want them to look at it and say: 'That's Kubala.'"
At the 10th anniversary of Kubala's passing, a floral offering was made by FC Barcelona at Kubala's statue.
Club President, Rosell highlighted the significant motives as to why the Hungarian is affectionately remembered: "the Camp Nou – it was him who made the Les Corts too small for all our fans – his generosity and the universal admiration he inspired".
"Everyone spoke well of him – he was an FC Barcelona legend and thanks to him Barça took a gigantic step forward. We will come together to remember him whenever we can because it's down to people like him that this is one of the most important clubs in the world".
Kubala's shirt and boots from this last game on August 30th, 1961 are on display at the FC Barcelona Museum.
He was voted as the best Barça player of all time by the fans in the club's centenary year in 1999.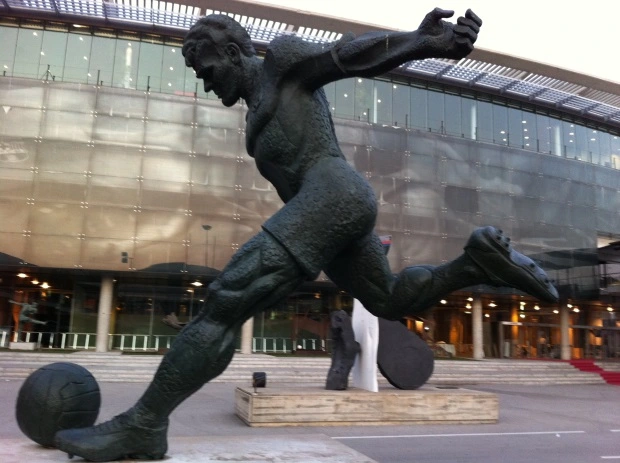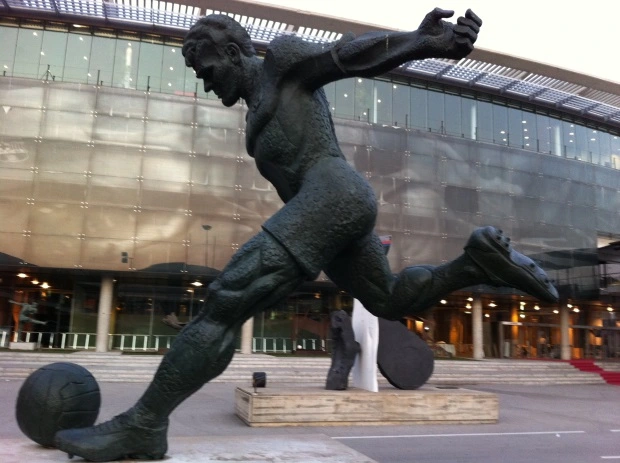 Treasured Fans
Di Stéfano once said of the Hungarian national, "László Kubala was one of the best there has ever been. His game was pure, crystalline, a real joy for the fans. What I remember is his spirit of comradeship, the loyalty he showed as a friend."
Like a treasure-filled chest overflowing with the rarest jewels and riches, he allowed his football to outshine his moments of despair. Kubala… never tarnished by war or fame; his journey to glory cloaked with awe and admiration – forever loved. A phenomenon he remains
László Kubala Facts And Figures
Full Name: László Kubala Stecz
Birthdate: 10/06/1927
Birthplace: Budapest, Hungary
Died: 17/05/2002 (Aged 74)
Playing Career:
Ganz TE 1944
Ferencváros 1945–1946
Slovan Bratislava 1946–1948
Vasas 1948–1949
Pro Patria 1949–1950
Hungária 1950
FC Barcelona 1951–1961
Toronto City 1963
RCD Espanyol 1963–1965
Zürich 1966–1967
Toronto Falcons 1967
Total Appearances: 404 matches, 235 goals scored
International Career:
Czechoslovakia National Teams 1946-1947
Hungary National Teams 1948
Spain National Teams 1953–1961
Europe XI 1953–1965
Catalonia 1954–1963
Total Appearances: 34 international matches, 22 goals scored
Managerial Positions:
FC Barcelona 1961–1963
RCD Espanyol 1963–1966
Zürich 1966–1967
Toronto Falcons 1968
Córdoba 1968–1969
Spain National Team 1969–1980
FC Barcelona 1980
Al-Hilal 1982–1986
Murcia 1986
Málaga 1987–1988
Elche 1988–1989
Spain Olympic Team 1992
Paraguay National Teams 1995
Playing Honors:
FC Barcelona
1951–52, 1952–53, 1958–59, and 1959–60: La Liga League Champions
1951, 1952, 1953, 1957, 1959: Copa del Rey (Generalísimo) Winners
1955–58 and 1958–60: Inter-Cities Fairs Cup Winners
1952: Latin Cup
1952 and 1953: Copa Eva Duarte
Managerial Honors:
Málaga
1987–88: Segunda División Champions
Individual Honors:
1957: Ballon d'Or: fifth place
2002: Order Of Merit (FIFA)