An incredible array of extremely talented forwards have been gifted Real Madrid's iconic number 9 shirt across more than a century of the Spanish club's rich history.
The jersey has been worn by a long list of exceptional goal scorers who even today are considered amongst some of Los Blancos' all-time greats.
Why Is The Real Madrid No.9 Shirt So Popular?
Real Madrid are proud owners of arguably the greatest heritage and legacy the game of football has ever witnessed. They have won numerous major honours and lay claim to an unrivalled 14 European Cup triumphs.
Their number 9 shirt has forever been associated with world-class attackers. Those who have had the honour of donning the unmistakable jersey often find a new level of performance wearing it and become capable of registering sensational numbers in terms of goals.
It has become synonymous with true Madrid superstars who have captivated supporters and lead them to glory with the number nine proudly on their back.
10. Emilio Butragueño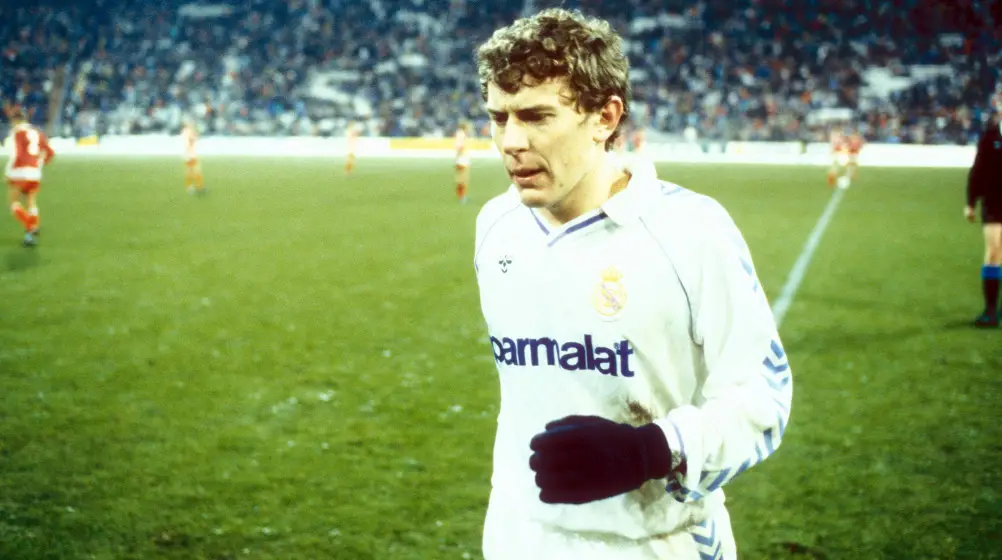 Emilio Butragueno was first recruited by Real Madrid's youth side in 1981 and featured at youth level for a single season before his talents were immediately recognised. Twelve months later he was invited to play for Real Madrid B and for two years gained experience amongst the ranks of Los Blancos.
The Spaniard made his senior debut for Real in 1984 and half way through his first campaign was handed the number nine shirt. Whilst he would only sport the jersey for one season, the legend Butragueno forged across fourteen campaigns in Madrid cannot be ignored, appearing 460 times and scoring 171 goals.
Butragueno left the Spanish capital to sign for Mexican side Celaya in 1995 having won a total of 16 honours at the Bernabeu including six La Liga titles, two Copa del Rey and two UEFA cups.
9. Cristiano Ronaldo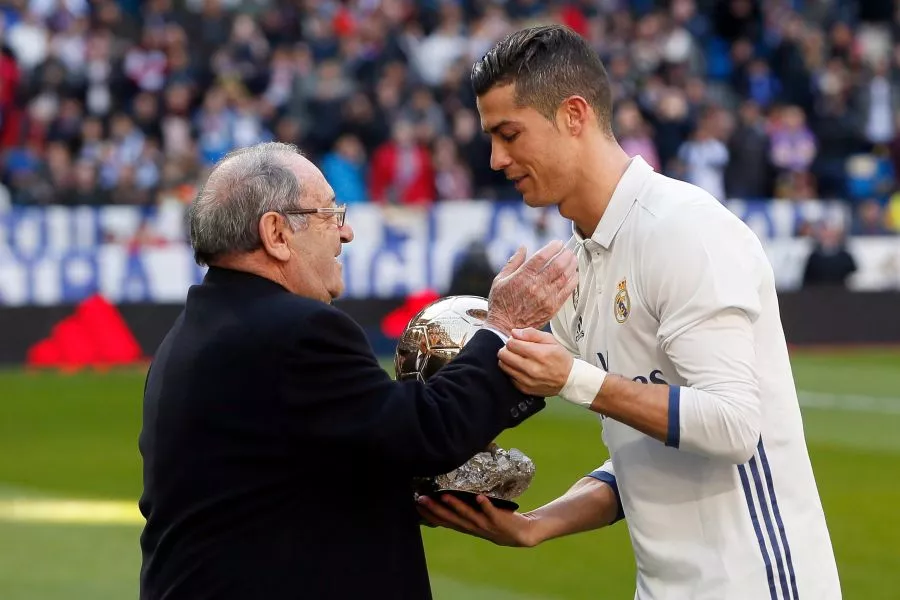 Cristiano Ronaldo wore Madrid's number nine jersey for one year during the 2009/10 campaign immediately after arriving in Spain before switching to his famous seven shirt the following season with the departure of Raul.
Via Sporting Lisbon and then a six year stay at Old Trafford with Manchester United, the Portuguese legend finally moved to Los Blancos in 2009 for a reported £80 million. During nine glorious seasons with Madrid Ronaldo clocked up 438 appearances and netted a club record 450 goals – finishing as their greatest goal scorer of all-time.
He eventually departed the Spanish capital and headed to Juventus in 2018 for a transfer fee of £105m. Ronaldo amassed 15 major honours during this time with Real winning two La Liga titles, two Copa del Rey trophies, four Champions Leagues and four ballon dOrs.
8. Davor Suker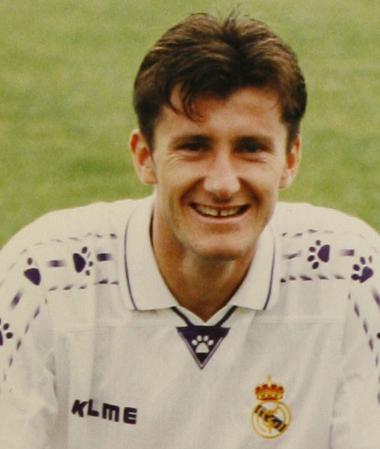 Playing first for Croatian side Dinamo Zagreb from 1989, Davor Šuker quickly impressed and soon joined La Liga side Sevilla after two seasons. The striker then caught the attention of a global audience with his performance at Euro 96 with Croatia reaching the final. Šuker was superb, scoring three goals during the tournament including a silky lob over Denmark's Peter Schmeichel.
The Croatian arrived in Spain for a fee of approx £3 million in the summer of 1996. He was immediately handed the number 9 shirt and retained it across all three seasons as he played 104 times and scored 49 goals.
Suker headed for English Premier League club Arsenal in 1999 having won four major honours with Madrid including the La Liga title in 1996/97, a Supercopa de Espana and the 1998 Champions League.
7. Fernando Morientes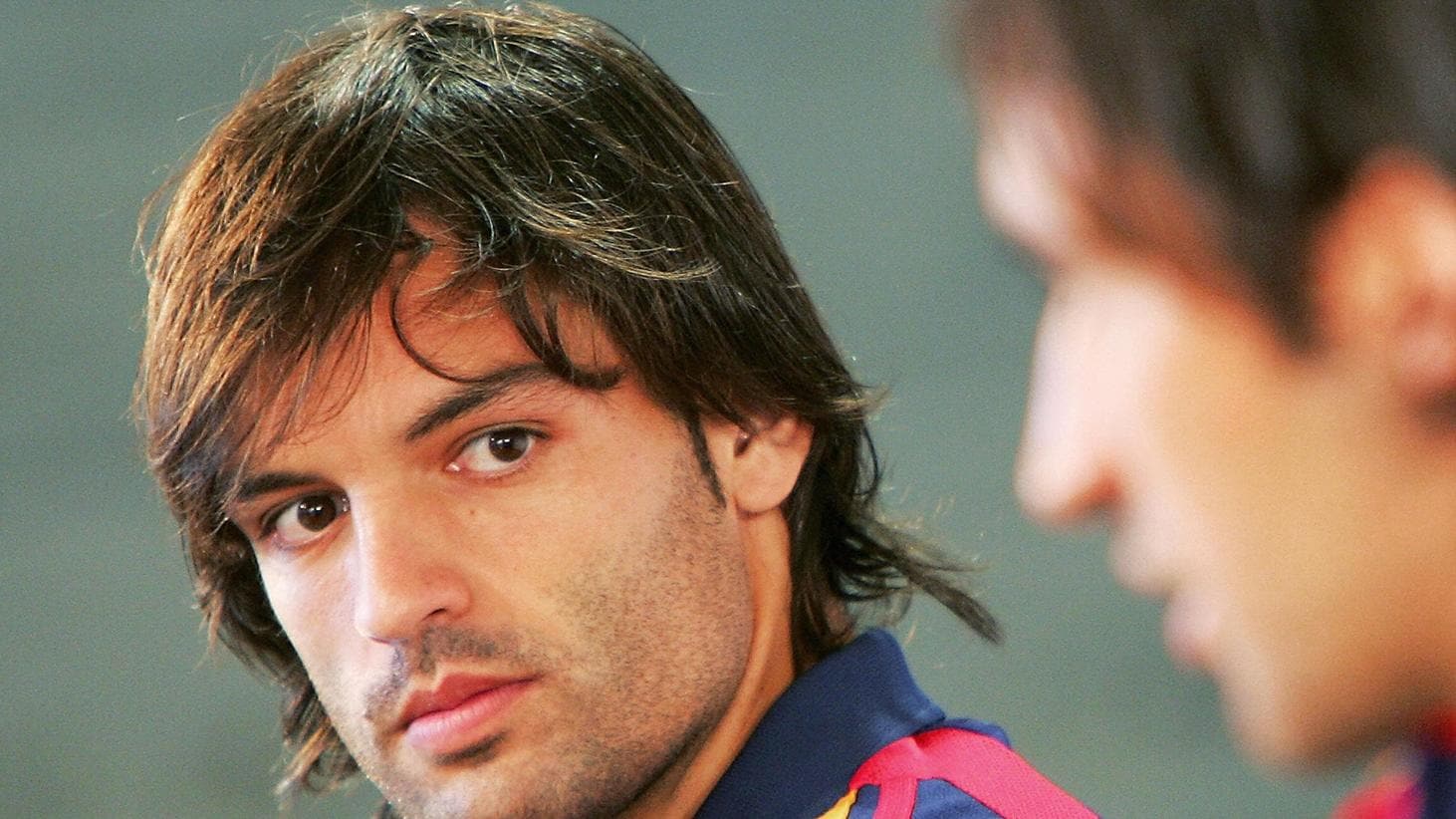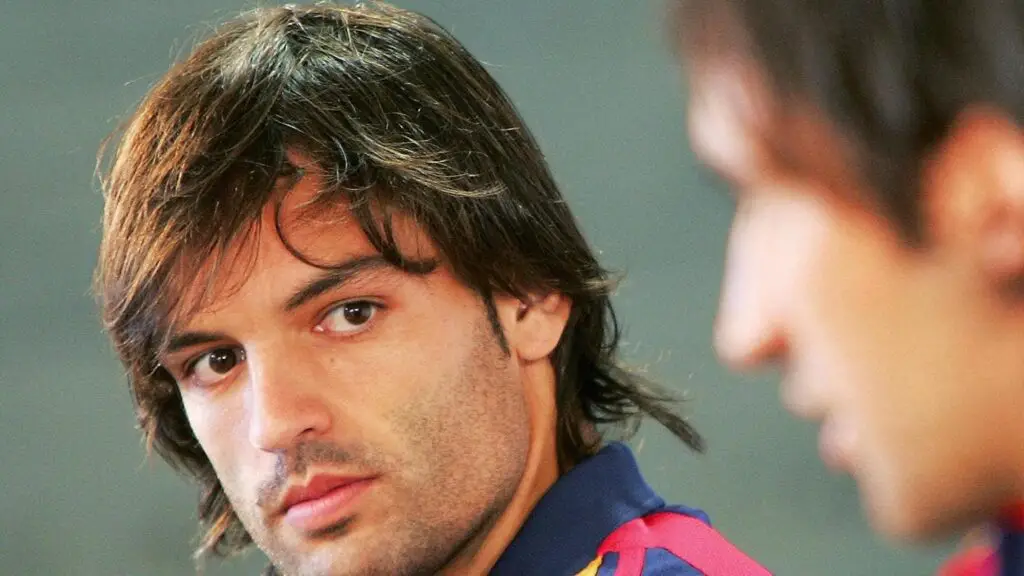 Morientes started his career at Spanish club Albacete in 1993 and after two seasons switched to Zaragoza where he made an impact, eventually grabbing the attention of top European teams.
Real Madrid acquired the Spaniard's services for close to £6 million in 1997. He played for Los Blancos over seven seasons yet it was at the beginning of his third campaign that Morientes would don the number 9 jersey. He went on to feature 272 times for Madrid and registered a respectable 100 goals.
Morientes joined Liverpool in 2004. He exited the Bernabeu with eight honours including two La Liga titles and three Champions League triumphs – even scoring a precise headed goal in the 2000 European Cup final.
6. Ivan Zamorano
Ivan Zamorano began life at Swiss team St Gallen in 1988 before heading for La Liga team Sevilla two years later. The South American had already built up quite the reputation as an energetic and efficient centre forward.
The Chilean signed with Real Madrid in 1992 for just over £5 million. He wore the number 9 shirt in four out of his five seasons at the Bernabeu – in his second season Zamorano took the number 16 jersey. The forward played 173 times for Los Blancos and scored 101 goals.
He left for Inter Milan in 1996 having won the La Liga along with both the Copa del Rey and Supercopa de Espana in 1993.
5. Santillana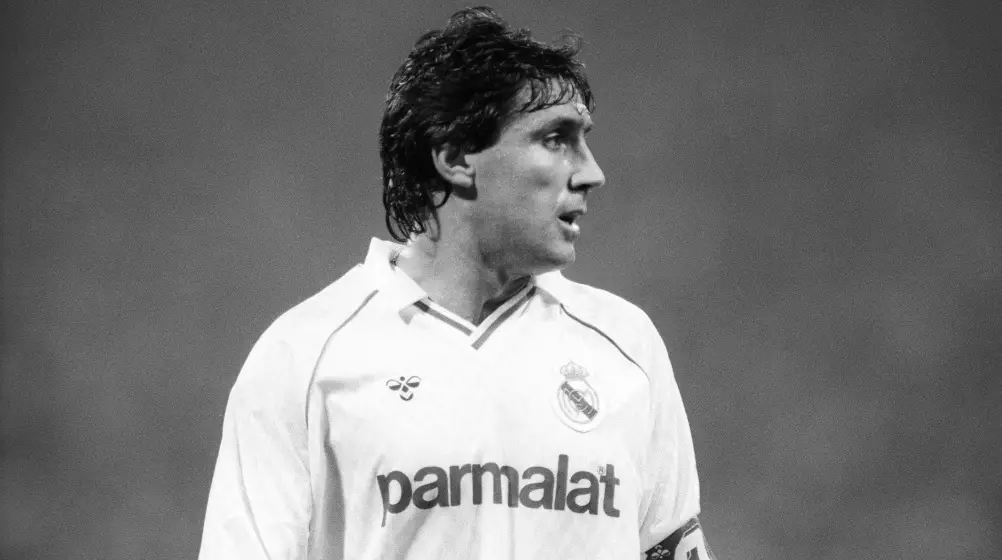 Spanish international Santillana joined Racing Santander in 1970. He enjoyed a solid debut season as a professional, scoring 16 goals in 36 games and all at the age of 18.
He moved to Real Madrid in 1971, spending an incredible 17 seasons at Real Madrid and wearing their coveted number 9 shirt from 1971 to 1984. Santillana's achievements are often forgotten amongst the wider footballing world yet he should be considered one of the greatest forwards the Spanish game has ever seen.
Santillana retired at the Bernabeu in 1987 having played a remarkable 645 games for the club and scoring 290 goals – becoming the twelfth highest scorer in La Liga history!
4. Hugo Sanchez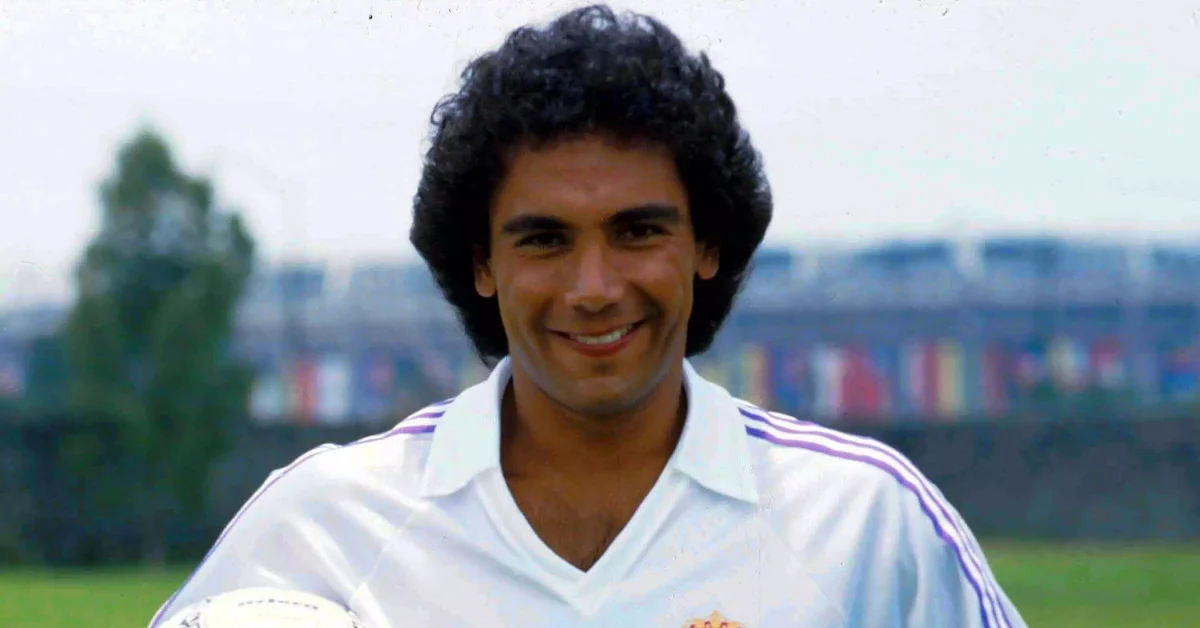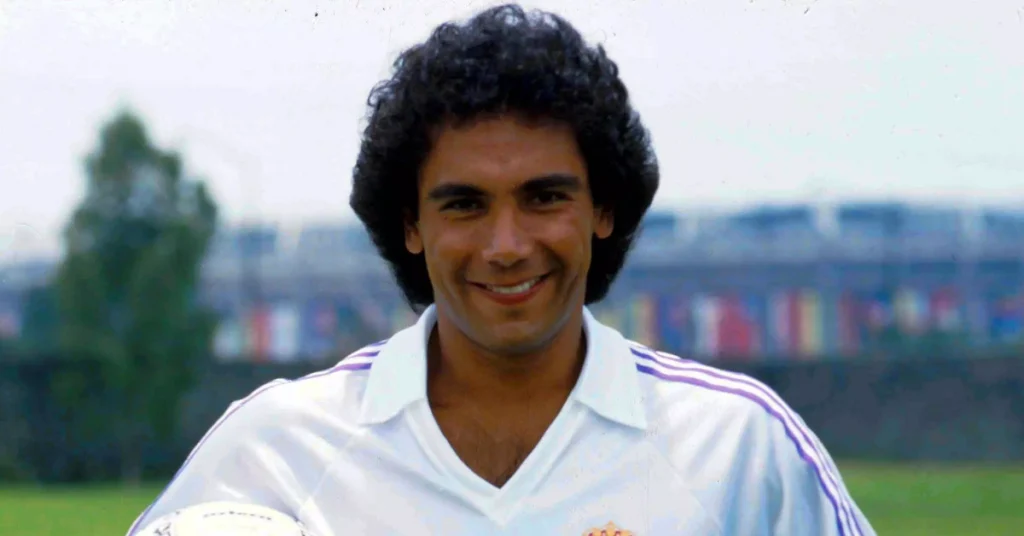 Hugo Sanchez began his career in the Mexican Primera Division with Club Universidad Nacional in 1976 before moving to the North American League with San Diego Sockers in 1979.
The Mexican then ventured into Europe for the first time. He played for Atletico Madrid from 1981 for a total of four seasons, carving out a reputation as a deadly finisher and inevitably catching the attention of elite teams. At Atletico he scored 82 times in 152 appearances.
Sanchez moved across Madrid to the Bernabeu and would wear the number 9 for all seven of the seasons spent with the team. He made 283 appearances for Los Blancos and netted 208 goals.
The Mexico international left Real for club America in the Mexican Primera División by the summer of 1992. Sanchez claimed ten honours during his time in the Spanish capital including five La Liga titles, four Spanish cups and a UEFA cup in 1986.
3. Ronaldo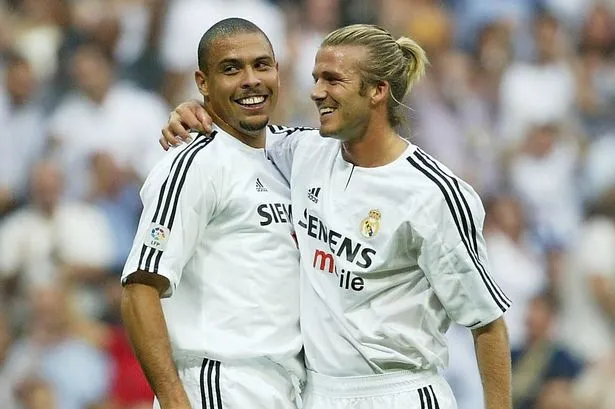 Brazilian Ronaldo or also known as R9, began his footballing journey with home nation side Cruzeiro before transferring to Dutch club PSV in 1994. He began to fulfil his potential immediately and across two seasons scored an immense 54 goals in just 57 games. But perhaps his most outstanding season was the 1996/97 campaign when in his only season with Barcelona the forward registered a whopping 47 goals in 49 appearances.
Ronaldo signed for Madrid in 2002 following his record-breaking performance at the World Cup. He led Brazil to their fifth World Cup title and received the Golden Boot as the tournament's top scorer with eight goals.
As part of the 'Galactico' project, Real bought Ronaldo for an estimated £40m. First wearing number eleven during his debut campaign, the Brazilian was handed the number 9 shirt at the start of his second season and it remained his for four more years that followed.
He played 177 games for Real and scored 104 goals. Ronaldo departed Los Blancos in 2007 having won four honours for the Spanish side including two La Liga titles and the Supercopa de España.
2. Alfredo Di Stefano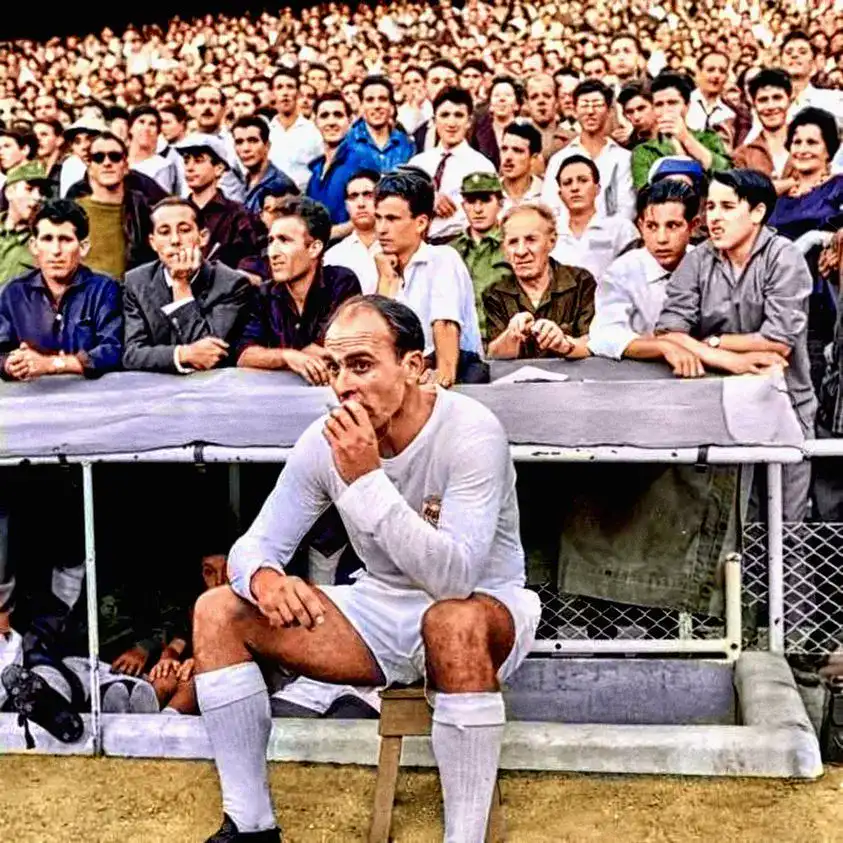 The Legendary Alfredo Di Stefano began his professional career at River Plate in 1945 before spending nearly a decade in South America football with stints at Argentine side Huracan and Colombian club Millonarios.
In 1953 he moved to Madrid for a transfer fee of approximately 55 million pesos. Di Stefano wore the number 9 shirt for seven out of eleven campaigns where he amassed 396 appearances for the side and registered 308 goals – the club's third highest goalscorer of all-time.
The Spaniard eventually switched to Espanyol in 1964 having collected 17 major honours in Madrid including eight La Liga titles and five European cups.
1. Karim Benzema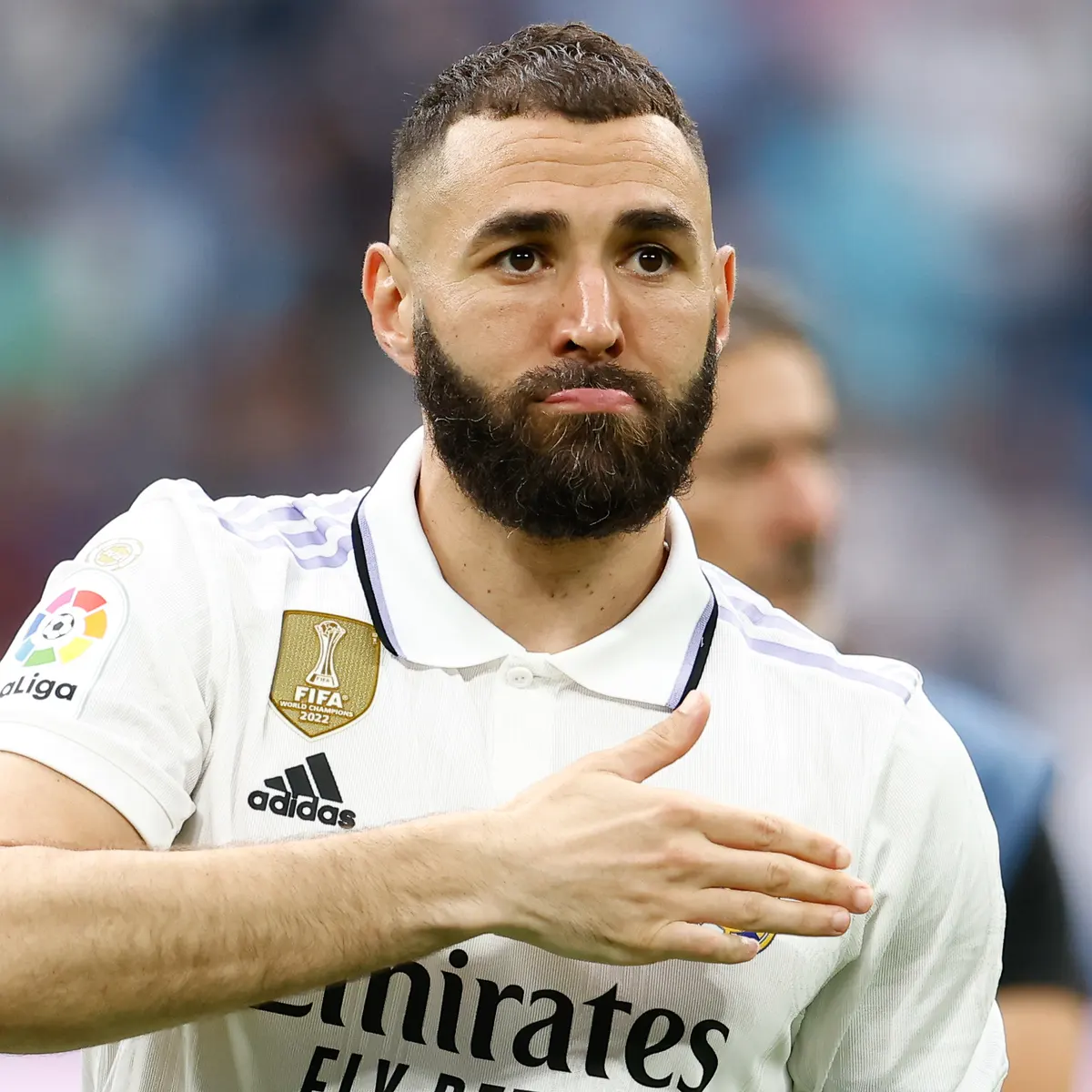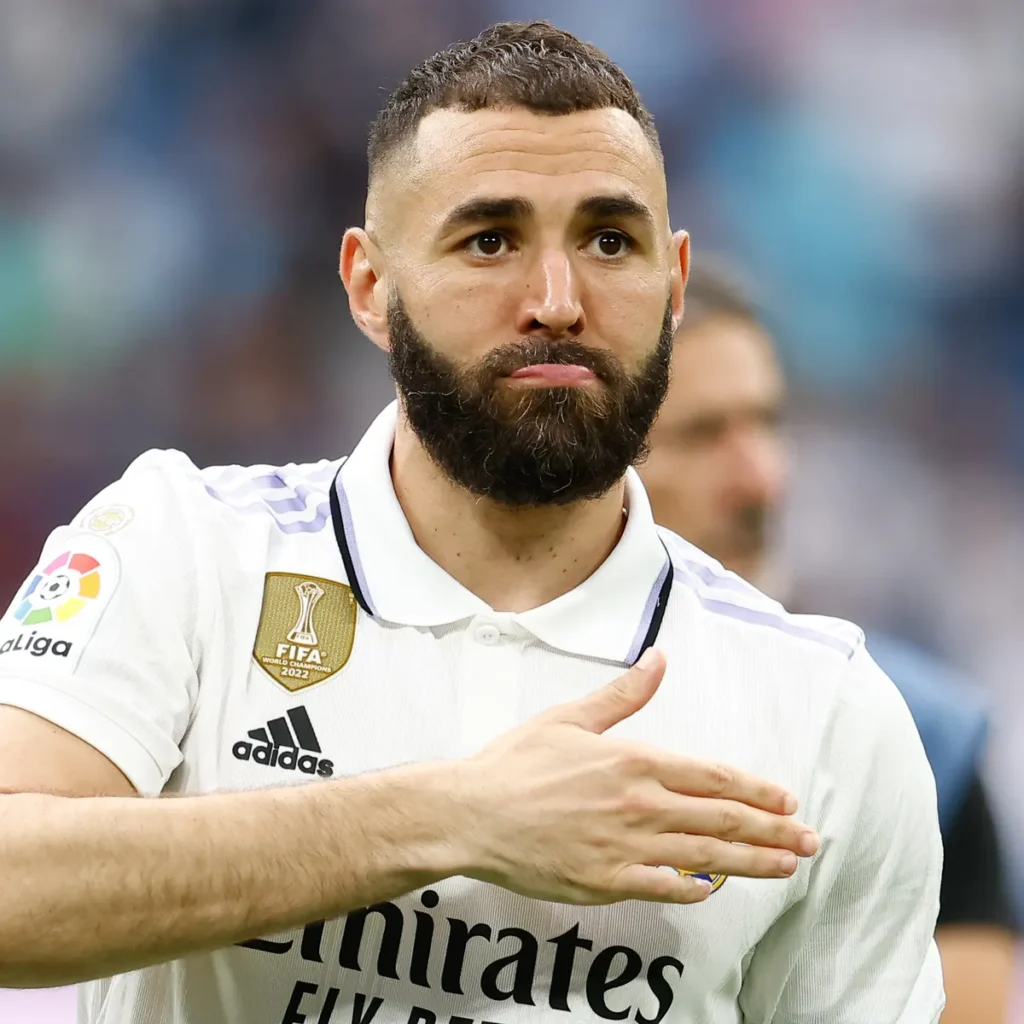 Karim Benzema is undoubtedly one of the greatest number 9's in Real Madrid history. He began at Lyon B before making his senior debut for Lyon proper in 2004. The Frenchman scored 43 goals in 112 appearances for the Ligue 1 side. His best season in France was the 2007/08 campaign where he scored 31 times including seven strikes in the Champions League.
Benzema moved to Real Madrid in 2009 for roughly £30 million and in his debut campaign with the Spanish giants he wore number 11. The French international was handed the number 9 shirt for the remainder of his 14 seasons at Real, going on to make 648 appearances and scoring 354 goals – the second highest count behind only Cristiano Ronaldo.
He departed the Bernabeu for Saudi Arabian side Al-Ittihad in 2023 on a two-and-half year mega deal worth nearly £160 million!