Alf Ramsey was born in Dagenham in 1920. He had four brothers and one sister. His father, Herbert, was a laborer. His job was to look after pigs. Dagenham wasn't a fancy place, and the young Alf Ramsey had to learn to deal with very little.
From a very young age, Alf Ramsey loved playing soccer, and it was his favorite pastime as he competed against his brothers. To develop his skill level, he would learn to play with a tennis ball. However, Sir Alf Ramsey didn't just excel in football.
Alf competed and excelled in other sports like cricket, athletics, and boxing. He fought against someone much bigger and stronger and got a beating that put him off boxing. Ramsey had a scar that stayed with him for the rest of his life, and it appeared above his mouth.
He attended the school of Becontree Heath School. He left school at 14, worked as an apprentice, and didn't play Saturday football for two years.
Alf Ramsey Professional Soccer Career
Before his professional football career began, he participated in the Second World War in 1940. Alf Ramsey was grateful for the time he spent in the army as he said it was one of the most incredible things to ever happen to him.
His first professional club was with Southampton, and he made his debut as a right back. He found the step up from wartime football very difficult and noted how much quicker the level of thought was.
Alf was an excellent passer of the ball and had a good football intelligence that helped him play at a higher level. He played for Southampton for six years before moving to Tottenham Hotspurs in 1949. Ramsey cited that he liked the Tottenham Hotspur style of play as one of the club's main attractions.
By this time he was an England international as well. Tottenham played a style of football that was unusual to English football, and he was a great asset to the London club.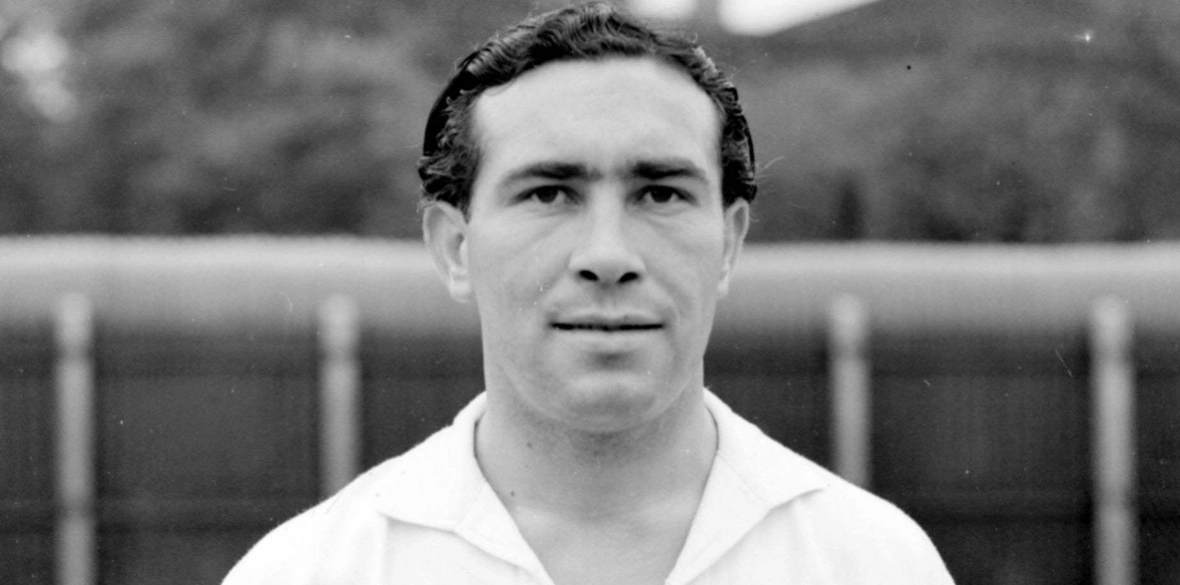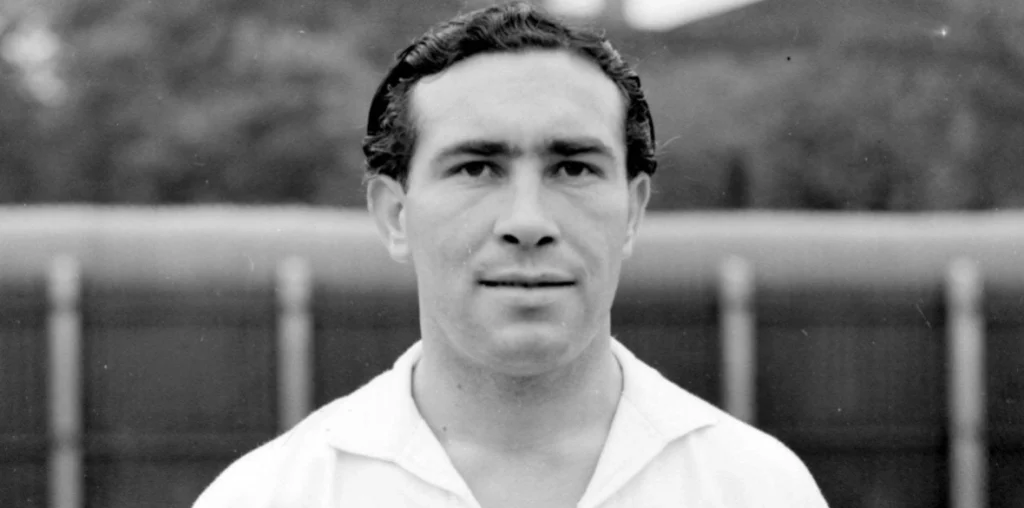 Alf is remembered for his mistake against Blackpool in the semi-final of the FA Cup in 1953. This mistake cost Tottenham a place in the FA Cup final. It was a mistake that he never got over. Sir Alf Ramsey retired from football in 1955.
Alf Ramsey played for England during his career amassing 32 caps and scoring three goals. He played in one of the most infamous matches of English history against Hungary in 1953. This is one of the most critical matches in English football as it helped shape the ideas of English football and a young Alf Ramsey.
The England team lost 6-3 to the Magical Magyars, and it could have been worse.
The Hungarians toe the English national team to pieces as it showed how far behind they were. The passing and combination play of the Hungarians shaped Alf's tactics when he became a manager.
Ramsey was involved in the greatest World Cup upset.  In the 1950 World Cup Finals, the pioneers of modern soccer suffered a defeat by a team from a country that did not follow the sport. He played right back in this game where the USA defeated England 1-0.
Alf Ramsey Soccer Management Career
As soon as Alf Ramsey retired for Tottenham Hotspurs, he became the manager of Ipswich Town and started earning rave reviews. He guided his side to the Second Divison title in 1961 and won the first division title in 1962.
The fact that he won back-to-back titles from the second division and then won the first division the following year demonstrates how good a soccer manager he was.
Sir Alf took the England job in 1963 and prepared the team very well for the 1966 World Cup in England. He was so confident that he predicted that his team would win the whole competition.
As England had failed to make it beyond the last eight in three subsequent FIFA World Cups – Switzerland '54, Sweden '58, and Chile '62, the pressure on the next England manager appointed was high.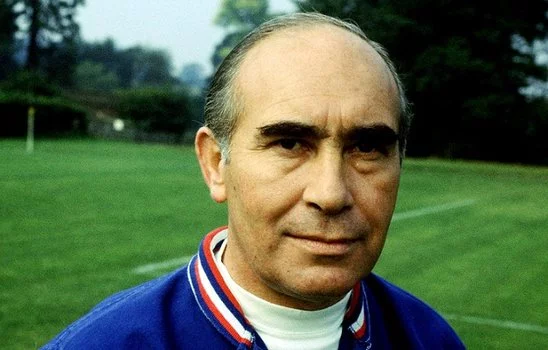 Managing England
In 1966, Ramsey was 46 years old and at the peak of his management career. The 4-3-3 formation was used by Ramsey for each game in the group stage using one wonger. John Connelly played against Uruguay, Terry Paine against Mexico, and Ian Callaghan against France. [1]
The first game in the 1966 World Cup finals was against Uruguay, and it finished 0-0. This was a very disappointing start as Wembley had not seen England fail to score since 1945. The manager stayed composed. They would beat Mexico 2-0 and France 2-0 in the next qualifying matches.
He was known as The General due to his astute football intelligence and flexibility with his tactics. Ramsey was well ahead of his time, and a strict disciplinarian. Nevertheless, he was perhaps best known for his ability to draw the best out of his players.
They went on to meet Argentina in the quarter-finals. During the game, Argentine player Antonio Rattin refused to leave the pitch after being sent off. England won the game 1-0, with the winner scored by Geoff Hurst. At the end of the match, Alf refused to let the England players swap shirts with the Argentinians.
England progressed to the semi-final and played Portugal. They beat Portugal 2-1 and stop Eustabio's Portugal from getting to the World Cup final. In the final, they faced West Germany. Alf Ramsey made some big decisions before the final.
The controversial decision was to drop prolific striker Jimmy Greaves. England was winning the game 2-1. The West Germans scored a late goal making it 2-2. During the team talk before the extra time, Alf Ramsey said the famous words of " You've won it once. Now you'll have to go out there and win it again." [2]
England would go on to beat West Germany 4-2 in extra time and lift the 1966 World Cup trophy for the first time.
Sir Alf Ramsey's time as the England Manager ended in 1974 due to not qualifying for the World Cup. In their final qualifying game against Poland, they had to win. They drew 1-1 which lead to his sacking.
After his 11 years as England manager, Alf Ramsey wasn't very active after his time with England. He became the Birmingham City manager in 1977. It lasted a year. He was the technical director of the greek team, Panathinaikos, from 1979 until 1980. Alf Ramsey died in 1999 at the age of 79.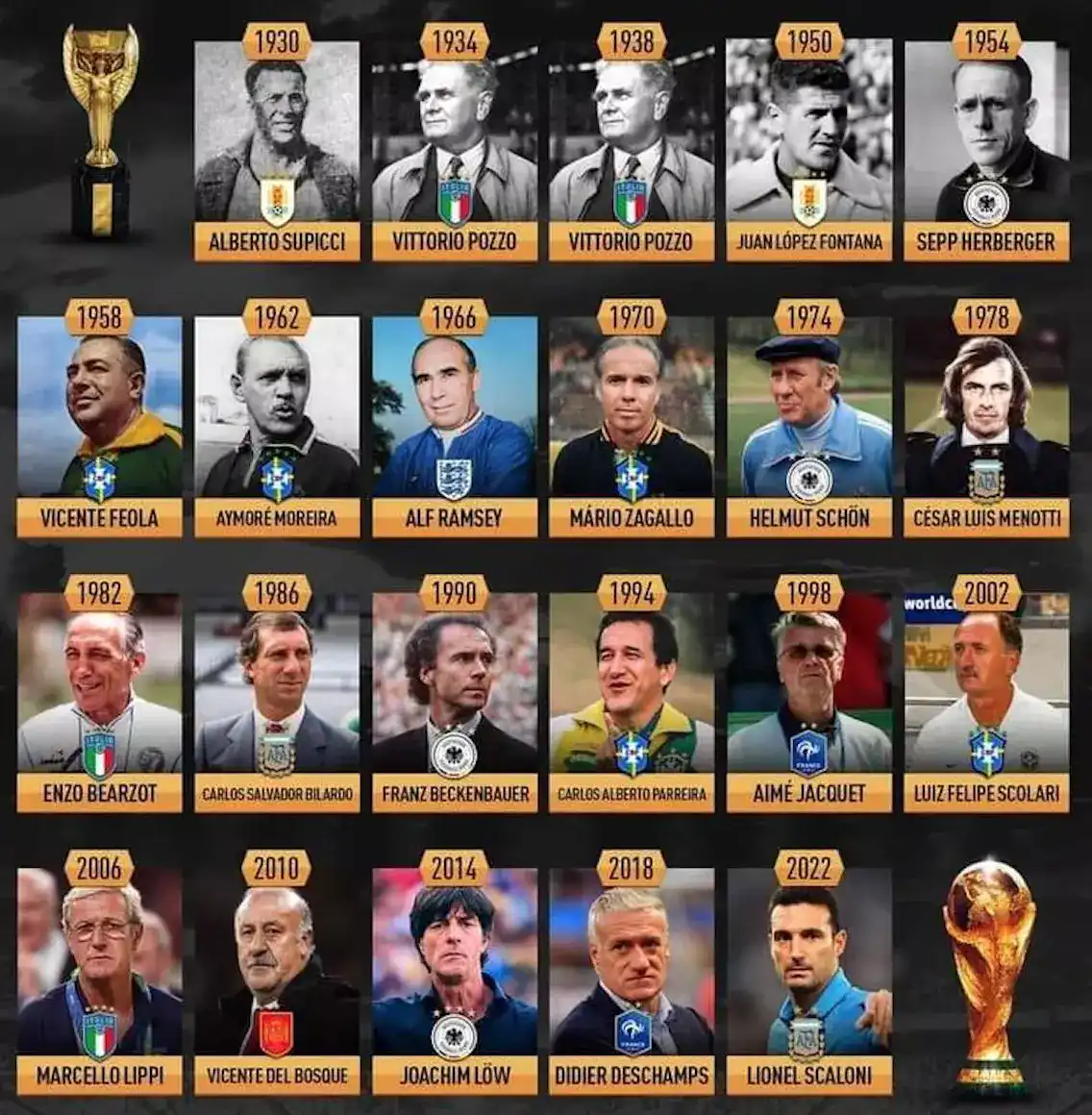 Sir Alf Ramsey Facts And Figures
Full Name: Alfred Ernest Ramsey
Birthdate: 22/01/1920
Birthplace: Dagenham, Essex
Died: 28/04/1999
Playing Career:
Southampton 1943–1949
Tottenham Hotspur 1949–1955
Total Appearances: 316 games, 32 goals
National Team Playing Career:
England 1948-53 (32 appearances)
Playing Honors:
Tottenham Hotspur
1949–50: Second Division League Title
1950–51: First Division League Title
Managerial Career:
Ipswich Town: 1955–1963
England: 1963–1974
Birmingham City: 1977–1978
Panathinaikos: 1979–1980
Manager Honors:
Ipswich Town
1956–57: Third Division South Winners
1960–61: Second Division League Title
1961–62: First Division League Title
England
1966 Winners – FIFA World Cup
1968: Third Place – UEFA European Championships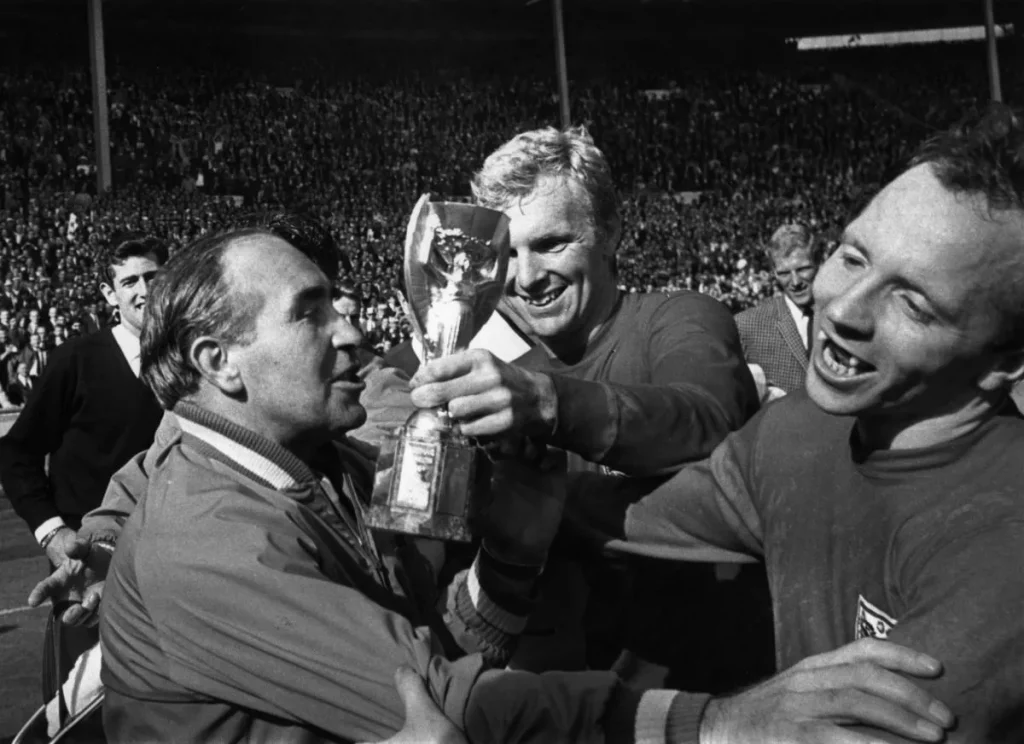 Shortly after taking the England manager's job in 1963, Ramsey boldly, but accurately, said: "England will win the World Cup in 1966." [6]
Ramsey made his final appearance for England in the infamous 6-3 defeat by Hungary at Wembley stadium in 1953 when he scored the winning goal.
As a player with Tottenham Hotspur and England, Ramsey earned the nickname 'The General' because of his organized, commanding presence.
When Ramsey took the England squad to the set of a James Bond film he made many smile by pronouncing 007 Sean Connery's name as 'Seen'. [5]
Alf Ramsey was 29 when he made his England debut against Sweden in 1949. Of his 32 caps, three were at the 1950 FIFA World Cup.

He remains the

only England manager

to have won the World Cup and become world champions.

It was Ramsey who managed England for the first time without being plagued by the shadow of the Football Association Committee following the disgrace of Walter Winterbottom's recommendations in the 1950 World Cup.
Here is the controversial team that he selected for the 1966 World Cup final against West Germany: Gordon Banks, George Cohen, Jack Charlton, Bobby Moore, Ray Wilson, Nobby Stiles, Alan Ball, Bobby Charlton, Martin Peters, Geoff Hurst, Roger Hunt. [4]
He received a knighthood in 1967, a year after England won the World Cup under his guidance. It was the first knighthood ever awarded to a football manager. [3]
As England's manager, he won 69 matches, drew 27 matches, and lost 17.
References:
[1]: https://peoplepill.com/people/alf-ramsey
[2]: http://p2k.unaki.ac.id/en3/1-2878-2775/Alf-Ramsey-Sir-Alfred-Ernest_45647_stipsi_p2k-unaki.html
[3]: https://en.wikipedia.org/wiki/Alf_Ramsey
[4]: https://www.theguardian.com/football/blog/2014/may/30/world-cup-final-1966-england-west-germany-live
[5]: https://www.linguee.fr/anglais-francais/traduction/a+james+bond+film.html
[6]: https://www.linguee.com/english-french/translation/accurately+said.html
Images:
https://twitter.com/fifaworldcup/status/1122481086104133632 (Main Image)
https://morningstaronline.co.uk/article/s/modest-beginnings-sir-alf-ramsey
https://leaguemanagers.com/news/lma-latest/1966-world-cup-50th-anniversary/
Tweets by conceptotactic
https://www.theguardian.com/football/2020/oct/30/nobby-stiles-was-an-enforcer-who-pioneered-the-holding-midfield-role