Some of the best players in the World Cup have helped to propel their teams to victory and have walked away with medals for their efforts. Pelé won three and is the only player to do so, while Maradona, Zidane, Bobby Charlton, and Andres Iniesta secured winners' medals for their time at the top.
But there are many more biggest stars who couldn't win the game's greatest trophy, despite going down in history as some of the best players in the World Cup ever to play the game. These players had the talent to reach the final stages of the tournament and do well but couldn't win.
We have dismissed the players who are still playing. Some big names out there have yet to win the famous trophy and are coming to the end of their career, but they still have every chance to get their hands on it.
The Top 5 Best Players In The World Cup That Never Won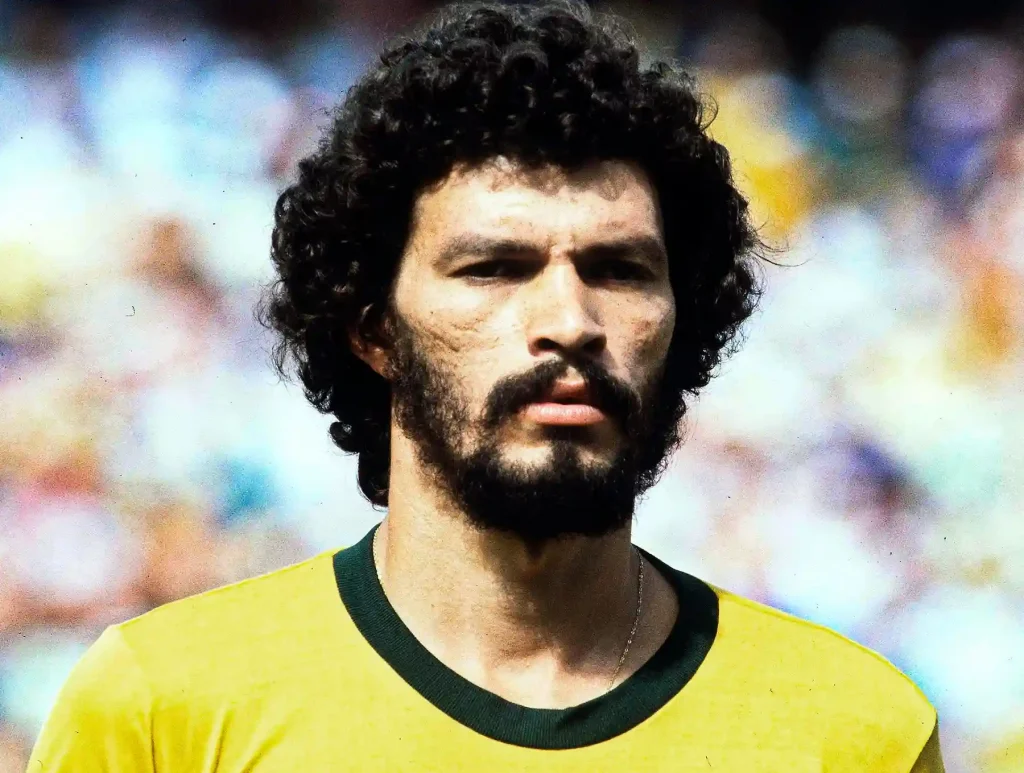 Sócrates — Brazil
You have to be pretty unlucky to play for Brazil and not win a FIFA World Cup. Brazil won 5 tournaments in total, and the longest they have gone without winning is the five tournaments between their wins in 1970 and 1994. As it happens, this is when one of the greatest Brazilian midfielders of the modern age played: Sócrates.
Sócrates was one of the most incredible players to play the game, a true football legend, but he played when Brazil wasn't on top, which meant that he didn't pick up the World Cup that he deserved.
Sócrates played 60 times for Brazil and scored 22 goals, leaving a legacy as one of the greatest Brazilians ever to pull on a shirt. And when you consider the wealth of talent that has worn Brazil's gold, from Romario, Ronaldo, and Ronaldinho to Neymar and Zico, that's impressive.
Ferenc Puskás — Hungary
Young soccer fans may not recognize Puskás, but older fans will. He was part of a Hungary side that took on the world and beat most of them but ultimately fell at the final hurdle.
The legacy of that Hungarian side remains to this day as they are one of the highest-scoring FIFA World Cup teams of all time (a lot of which is the result of the 27 goals they scored during the five games of the 1954 tournament) even though they last qualified for the competition in 1986 and haven't made it out of the first round since 1966.
Ferenc Puskás scored 84 goals in 85 games for Hungary and 514 goals in 530 club games, 180 of which were for the famous Real Madrid team of the 1960s.
Puskás came close to winning the holy grail in the aforementioned 1954 tournament, when they breezed through the competition, only to lose to West Germany in the final, even though they had beaten the Germans 2-0 in the group stage. Hungary was the favorite, and the loss against Germany ended an unbeaten run that had extended to 31 games over five years.
It was a shock that deprived Hungary of a World Cup and deprived one of the greatest ever players of a winner's medal.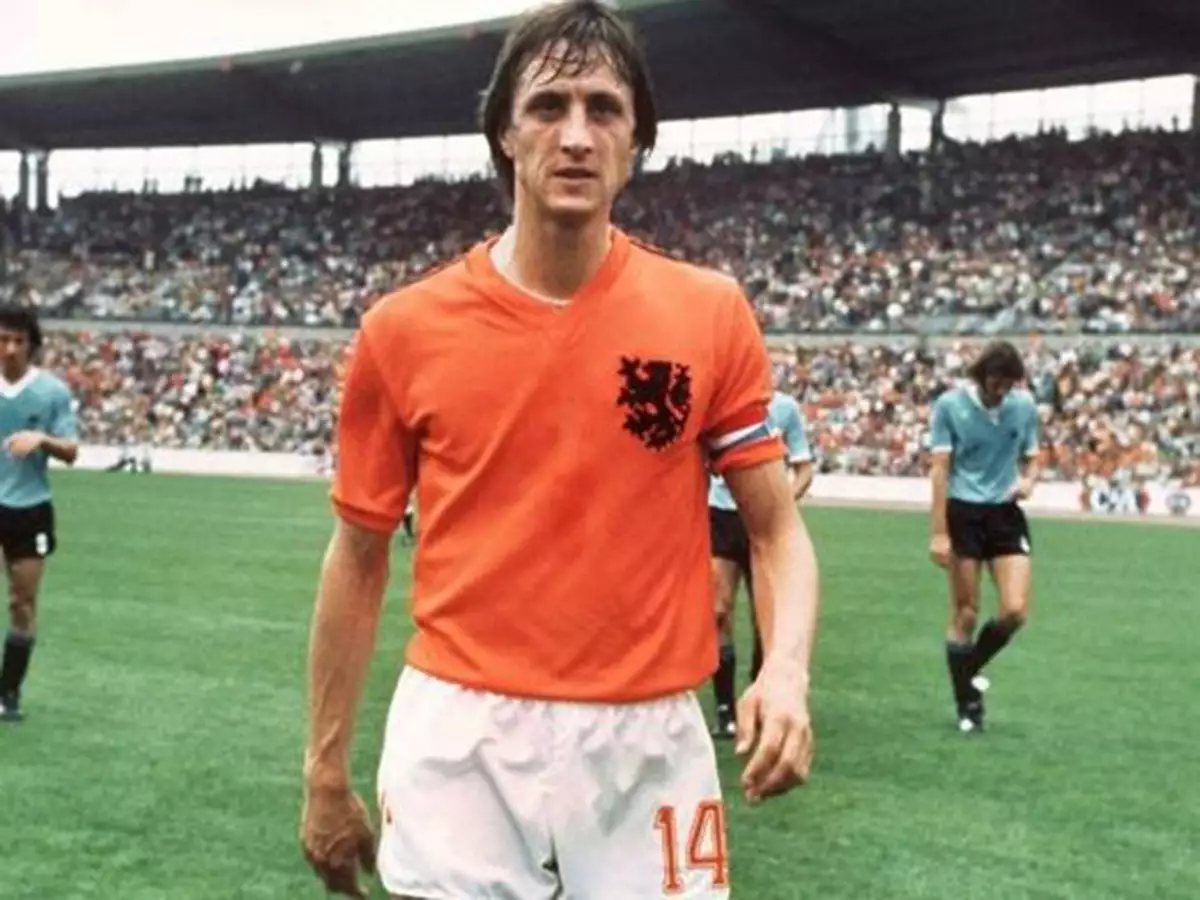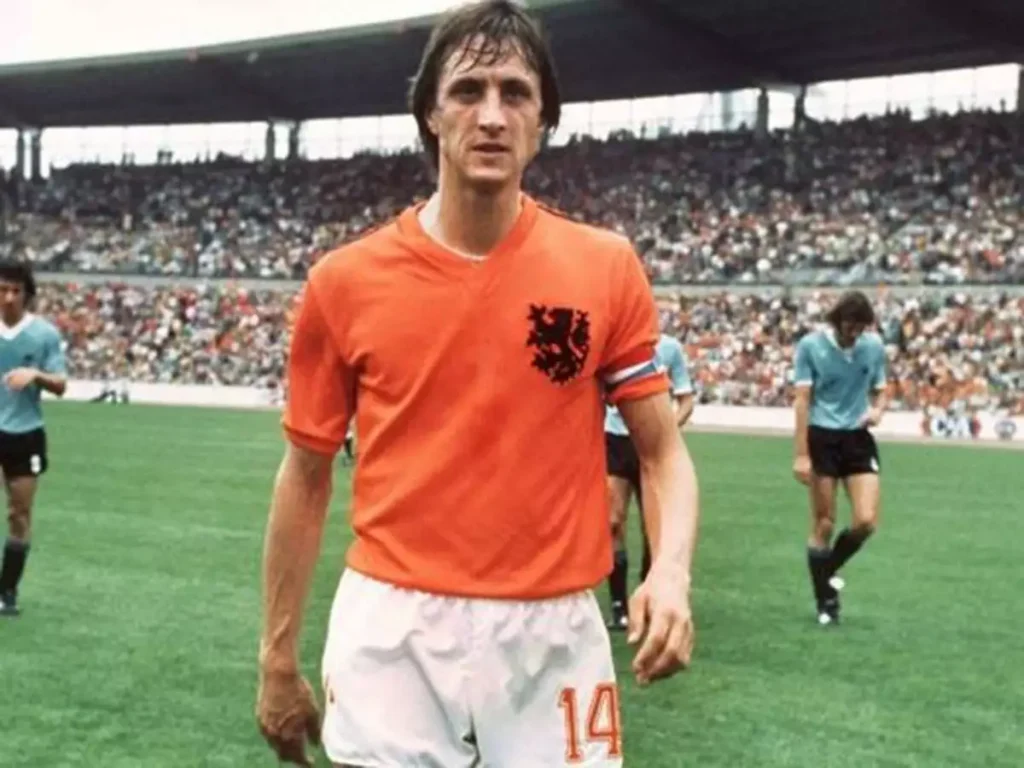 Johan Cruyff — Netherlands
Cruyff won the Ballon d'Or three times and was one of the best players ever to wear an Ajax shirt, scoring 190 goals in 240 appearances during his first stint and 14 in 34 during his second. How was it that he is recognized as one of the best players in the World Cup Finals never to have won the ultimate prize?
Johan Cruyff's technical ability was outstanding, and he invented a commonly used trick that would become known as the "Cruyff turn." But despite his skill level and the fact that he played for a very competent Netherlands team, he was never able to win the famous trophy.
The closest he came was in 1974 when he took the Netherlands to the World Cup final of the tournament that was held in West Germany, only to lose to the hosts. Nevertheless, Cruyff won the player of the Tournament and was simply breathtaking throughout. If no one knew who he was before the tournament, they certainly did afterward.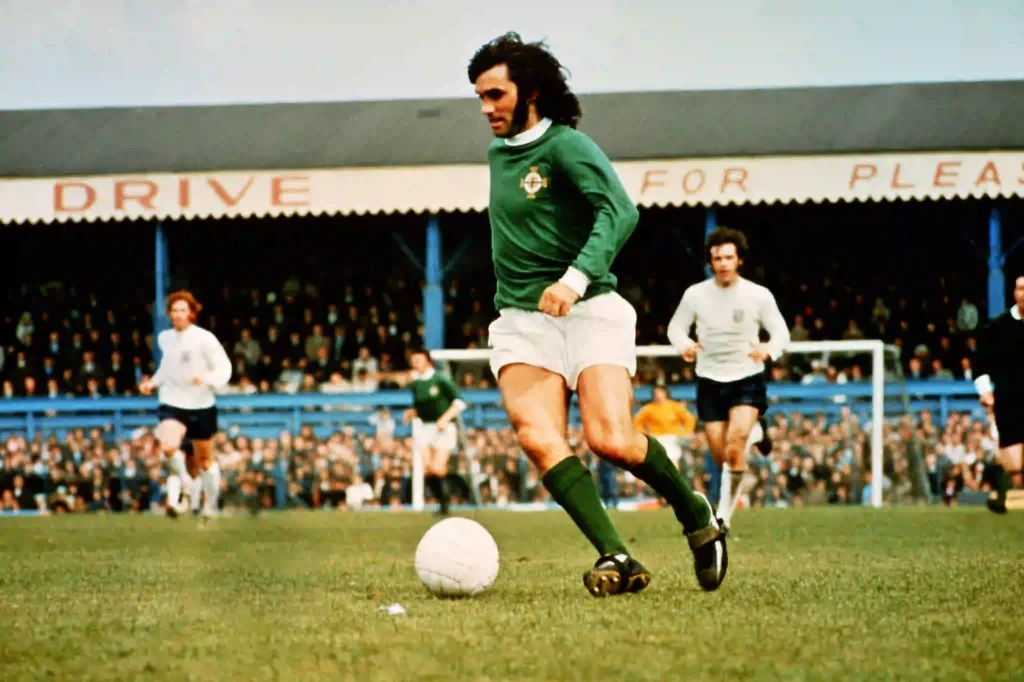 George Best — Northern Ireland
Northern Ireland has never been much of a force in world soccer. In 1958 they became the least populous team to ever qualify for the FIFA World Cup finals (a record that has since been broken), and they recorded their best performance when they reached the quarter-finals. In the 1960s and 1970s, they had George Best on their team, one of the greatest players ever to play the game, but they couldn't qualify for a major tournament, and that meant that the premier league Manchester United legend never played on the biggest stage in the world.
George Best was a true soccer genius. He had magical feet and could destroy defenses on his own. He played the game for 21 years, but his heavy drinking and party lifestyle slowed him down and meant that his peak didn't last as long as it should have done. Still, at that time, world football fans got to see one of the most exciting players ever to kick a ball.
Best was a midfielder who also bagged his fair share of goals, scoring 137 goals in 361 appearances for Manchester United. In addition, he was capped 37 times for Northern Ireland, scoring nine goals.
Best was considered for the 1982 FIFA World Cup after Northern Ireland qualified, but 36-year-old George Best had not played at a high level for a few years, and he was deemed too high risk.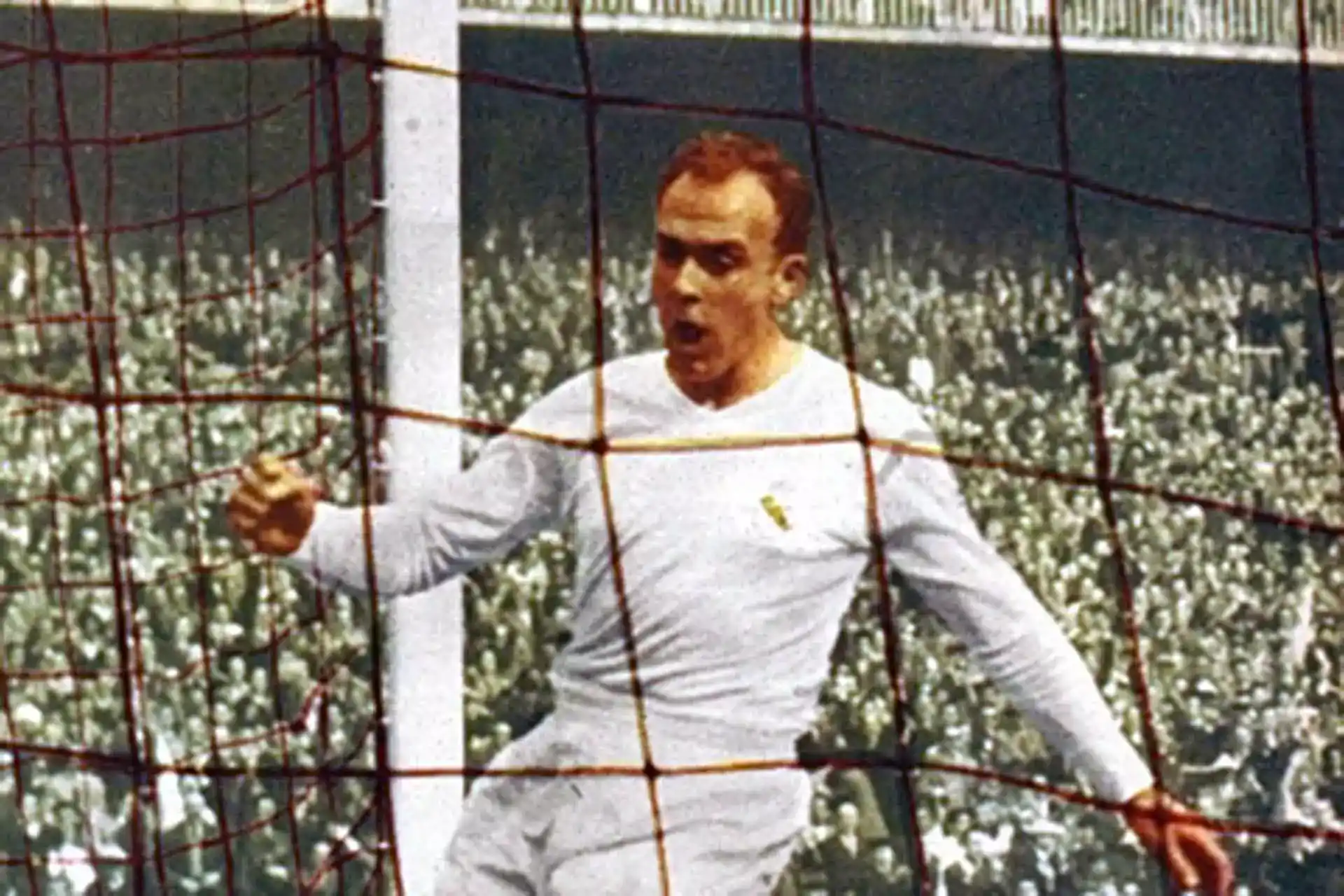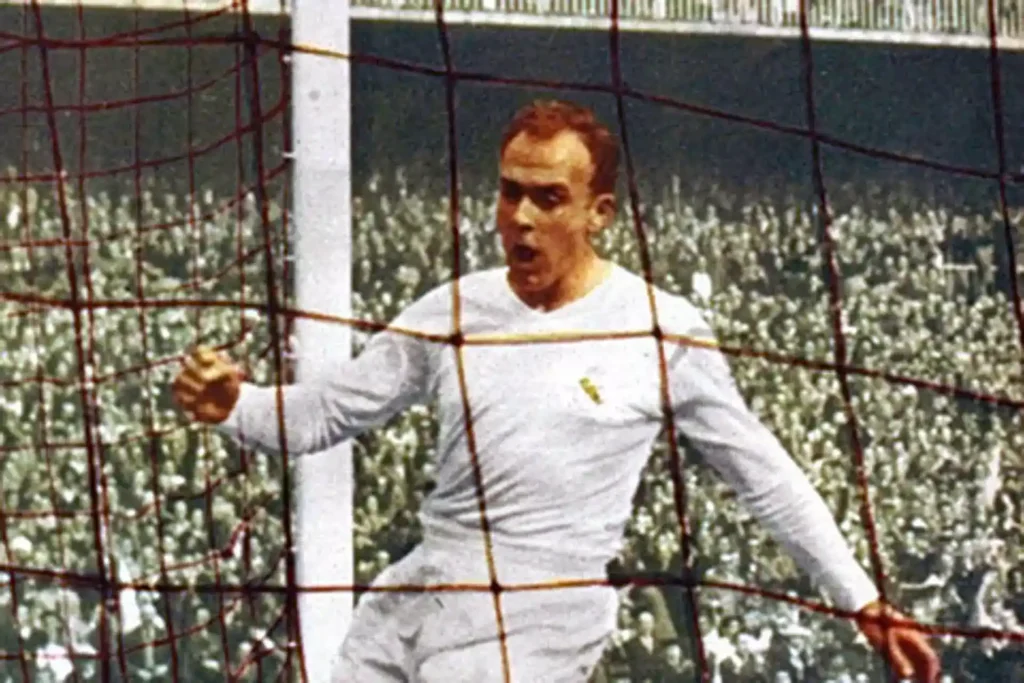 Alfredo Di Stéfano — Argentina And Spain
Di Stéfano played in the same Real Madrid team as Ferenc Puskás and was just as prolific. It was arguably one of the most significant striking partnerships in soccer history because, along with the 156 goals scored by Puskás, Di Stéfano scored 216. The top goalscorer played 521 club games in his career and scored 376 goals, but his international career was considerably less prolific.
Not only did this legendary player not win a World Cup, but he didn't even play in a finals tournament. The outstanding player began his international career playing for Argentina and scored six goals in 6 appearances when they won the 1947 South American Championship, but that's where his Argentinian career ended.
In 1950 and 1954, Argentina refused to participate in the World Cup, and in 1956, Alfredo Di Stéfano acquired Spanish citizenship and switched his allegiance to Spain. Still considered a young player,  Di Stéfano made an immediate impact, scoring a hat-trick in a friendly, but Spain failed to qualify for the 1958 World Cup, and while he did help them be eligible for the 1962 Finals, an injury prevented him from playing.
The only thing more tragic than one of the greatest players never winning a World Cup is one of the game's greats never even playing in the tournament. It was a similar story with George Best, of course, but with Di Stéfano, it seems that sheer bad luck played a more prominent role in stopping him than the inability of his teammates to perform to a similar level.
For that reason, Di Stéfano makes it to our number 1 spot as the best players in the World Cup, and never to have won the holy grail.