The grave of Charles William Miller lies more or less hidden in the corner of a Sao Paulo cemetery. No plaques denote this man's impact on Brazil's rich cultural history, no sign to remind visitors that he was even that important.the
Few people visit, and few know who he is, but Charles William Miller could be one of the most influential men in Brazil's recent history.
His actions in his early life influenced the lives of hundreds of millions and changed the history of soccer forever. Miller was the man who brought the beautiful game to Brazil.
The Scot Who Brought Football to Brazil
Charles William Miller was born in Sao Paulo in 1874 to a Scottish father and a Brazilian mother. He was sent to live in England when he was a child, and it was there that he learned to play soccer and cricket. He even played for St. Mary's, which would eventually become Southampton FC.
By the time he returned to Brazil, he was an accomplished soccer player capable of playing at a high level. He took several soccer balls and a rulebook with him when he returned to Brazil. On his arrival, he taught the game to some of his fellow countrymen in Sao Paulo.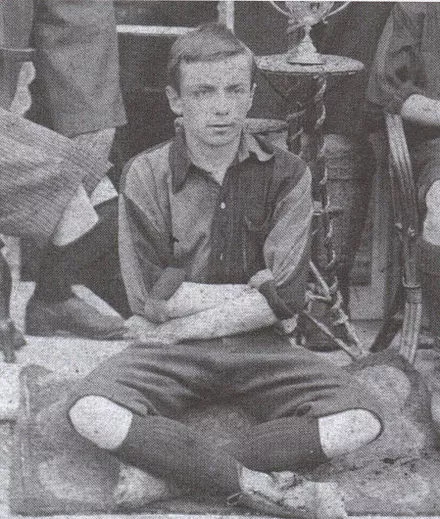 Several years before his return, a sports club had been set up in the city, and it was this club that Miller would eventually teach the game to. He would also play himself and was said to be many leagues above his opponents and his teammates.
The São Paulo Athletic Club (SPAC) was founded on 13 May 1888 by Miller, which still competes today in futsal, volleyball, and rugby. In addition, he founded the Liga Paulista: the first organized football league tournament in the country.
Miller played as a striker and won the first three football league championships with São Paulo Athletic Club in 1902, 1903, and 1904. Soccer spread from São Paulo to the rest of Brazil in the early years of the 1900s, and soon the whole country was hooked on the sport.
Corinthians FC
In 1910, with the game increasing in Brazil, an English amateur team named Corinthians FC toured the country. Charles Miller had been invited to play for the team while in England and was instrumental in bringing them to Brazil.
This team would later influence the creation and name of Sport Club Corinthians Paulista, one of the oldest and currently the most successful teams in Brazil.
As it happens, Charles wasn't the only Scot to help introduce soccer to Brazil. A Scottish ex-pat named Thomas Donohoe also helped to organize early games. However, it's Miller that many consider to be the most significant influence.
The Legacy of Charles William Miller
Brazil is one of the biggest soccer nations in the world. The game of football has provided an escape for many poor people in the country. From the adults who watch games as a way to escape their day-to-day toil to the children who play it on the streets and in the favelas. All with a hope to become rich, famous, and successful soccer players.
Brazil Soccer Today
Brazil is divided into states, and each state has its own regional tournament. Here they are:
Campeonato Brasileiro: National League. The best teams compete yearly, and it's the most important tournament in the country.
Copa do Brasil: (Brazilian Cup) Each state selects the teams with the best results in the state tournament to represent them.
Campeonato Carioca: a tournament only with teams from Rio de Janeiro.
Campeonato Paulista: a tournament only with teams from São Paulo.
There are currently over 10,000 Brazilian soccer players playing the game professionally around the world. From part-timers earning their wages in the lower leagues in Europe to Neymar, Firminho, and Coutinho, who make hundreds of thousands of Euros a week playing for some of the biggest teams in the world.
The Brazilian football league is not considered on par with the leagues in Spain, England, France, Italy, and Germany. However, they still showcase some of the best young talents the game has ever seen.
Talented Soccer Players
In this domestic system, players like Neymar, Pelé, and Romario learned the trade and grew from talented teenagers into the world's most sought-after stars.
The Brazilian national team is also considered one of the greatest in the world. They have won more World Cups than any other team and have persistently ranked as the number 1 national team globally.
However, everything doesn't always go their way, as we saw in 2014 when they hosted the World Cup. Brazil threatened to annihilate all teams placed in front of them and then failed miserably against Germany.
Brazil Should Never Forget!
But make no mistake about it, Brazil is a force in world soccer. Brazilian players are some of the best globally, and the Brazilian domestic system is among the most exciting and underrated. Along with being the one which European, North American, and Asian scouts like to plunder the most.
And all of this began with Charles William Miller. A Scot who wanted to bring the joy, passion, and spirit of football to the Brazilian people.
And while they may not visit his grave or have a national holiday to commemorate his birth, Brazilians still celebrate Miller's life on the 24th of November each year and the gift he gave them every time they kick a ball.
Interesting Facts About Charles William Miller
He was born in Sao Paulo, Brazil, to John Miller, a Scottish railway engineer, and Carlota Fox, a Brazilian of English descent.
Charles was an accomplished athlete who quickly became captain of the school's soccer team. He earned the nickname Nipper for his slight build. Even though he was small, he was a prolific center forward and a sprightly winger.
In 1904, Miller became the acting British vice-consul and agent of Royal Mail at the Sao Paulo Railway Company.
He married the pianist Antonietta Rudge in 1906, with whom he had two children.
He nearly died in the first IRA bombing in England on his last return to the mainland in 1939. But, seconds before the bomb exploded, his daughter stopped to window shop at a nearby underground station.
Having seen Brazil host its first World Cup in 1950, Charles Miller died on June 30, 1953.