When people think of football legends, El Príncipe is frequently overlooked. Still, Enzo Francescoli was one of the best players of his era, arguably on par with peers Maradona and Zico.
This Uruguayan and River Plate star deserves to be recognized, both for his achievements on the field and his ability to inspire a younger generation.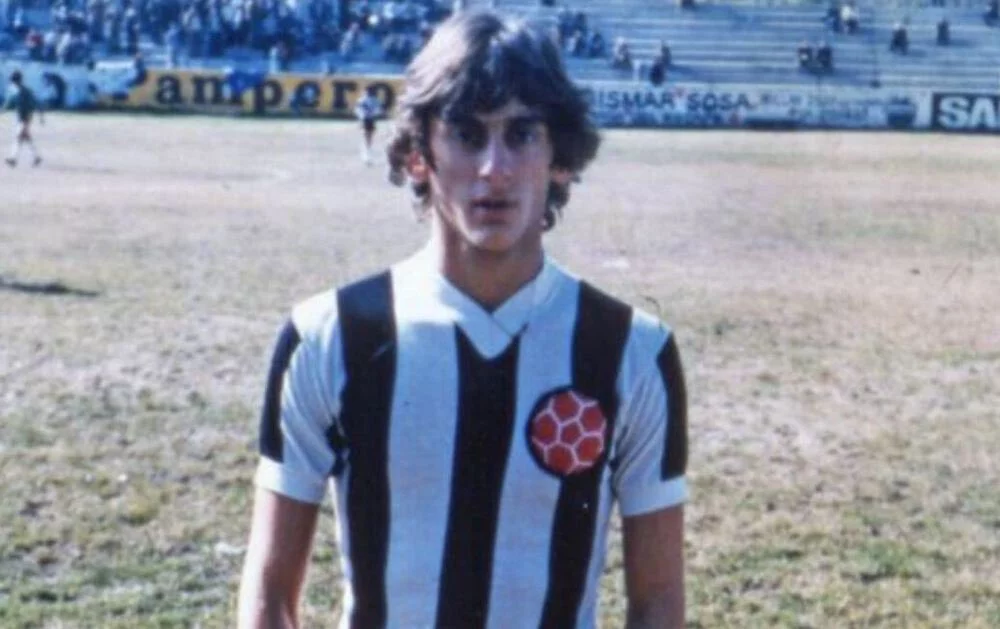 His Early Breakthrough
Before Enzo Francescoli became El Príncipe he was El Flaco. The man often described as too slender to become a footballer began his professional career at Montevideo Wanderers.
After being born in Montevideo to a family of Italian origin, the soccer lover joined his hometown club Montevideo Wanderers in his last year of high school. [1]
It was in the late 70s when Uruguayan talent scouts first began raving about a rangy young creative midfielder. His languid style and outrageous ability were causing ripples in the South American scene.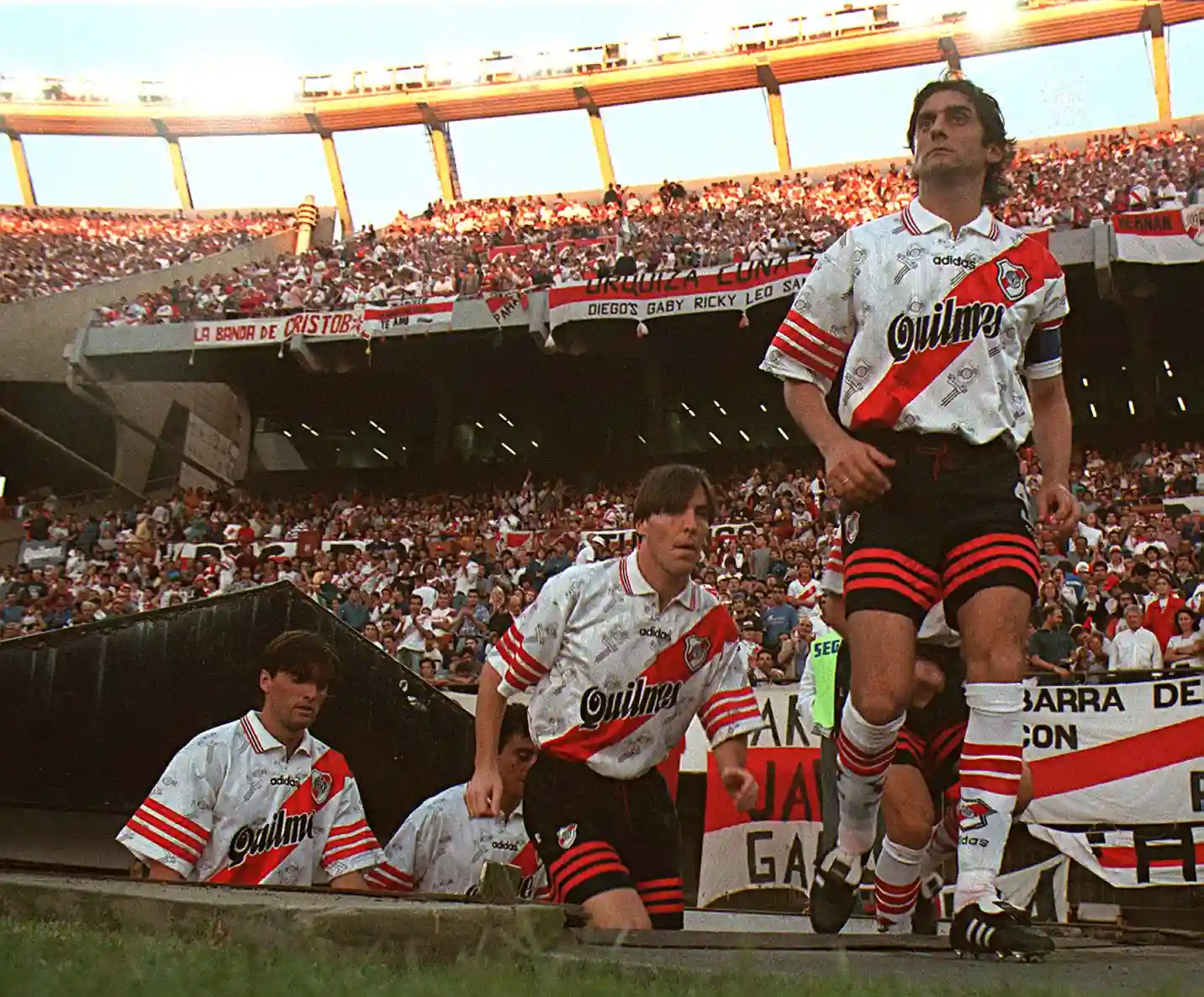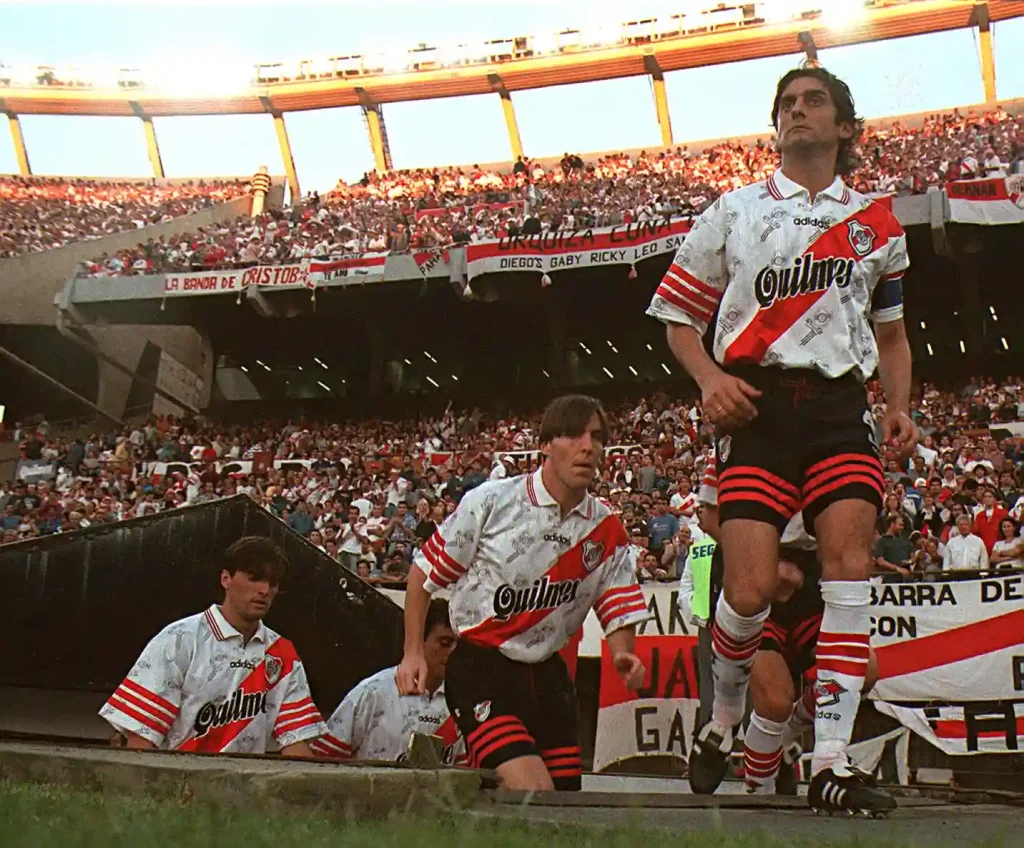 By 1981 he was already starring at the youth national-team level and on the verge of signing for Argentinian giants River Plate – no mean feat for someone turned down by Penarol and River Plate of Uruguay as a youngster for being too thin.
Then, after three seasons of personal growth and coming of age, in which he scored 20 goals from midfield, River Plate came calling.
This began a long love affair with the Argentinian club and its fans. During his first stint playing at El Monumental for River Plate, the Uruguayan led the team to a Primera División title and won back-to-back Golden Boots. In 1985, he was named Argentine Player of the Year—the first foreigner to receive the award.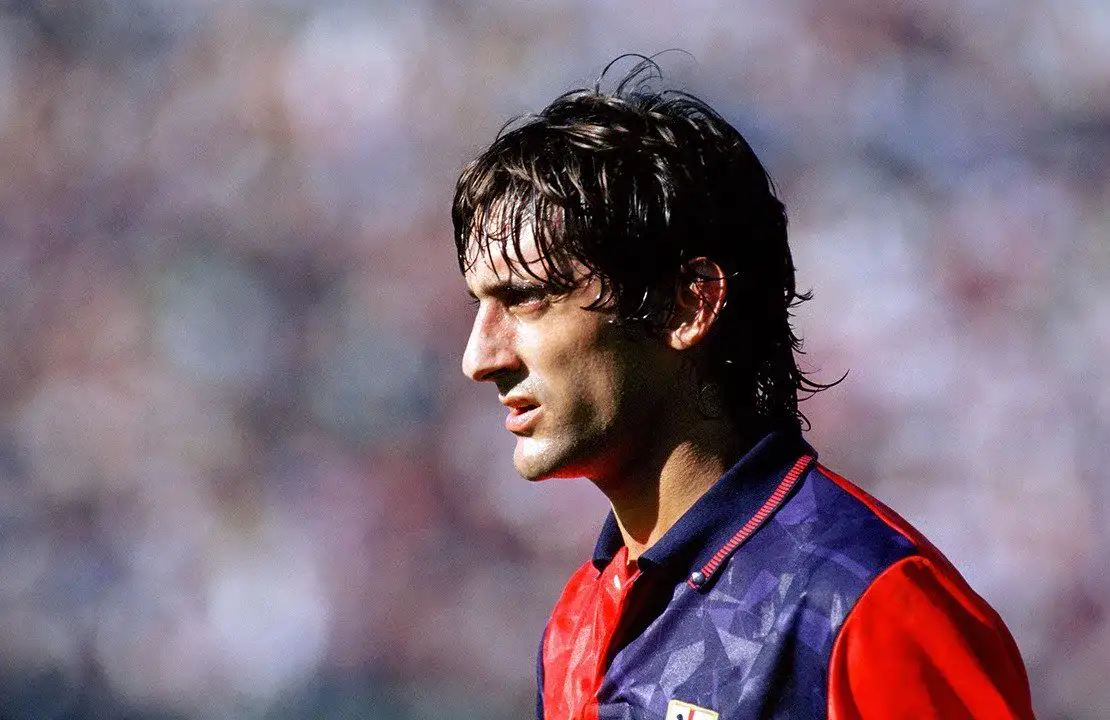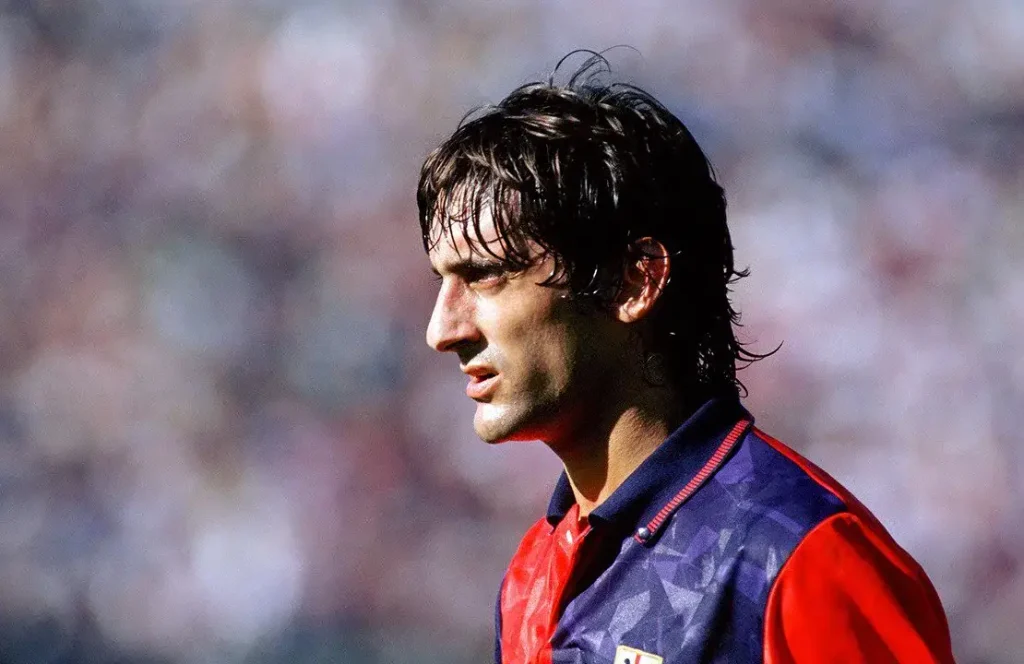 Enzo Francescoli European Adventure
The following year, Francescoli left River Plate after signing with Racing Paris, a recently-promoted French Ligue 1 side. [4] The midfielder resumed his first-class goalscoring in the City of Love, adding a third Golden Boot to his mantel.
After three prolific campaigns in the capital, Enzo Francescoli moved south and joined Olympique de Marseille. During his single season at Marseille, the Uruguayan won Ligue 1 and was voted the Foreign Player Of The Year.
Francescoli Enzo also accomplished perhaps his most significant contribution to fútbol culture: inspiring a young French boy named Zinedine Zidane, who later would become a World Cup soccer winner and one of the most influential playmakers in the history of the game.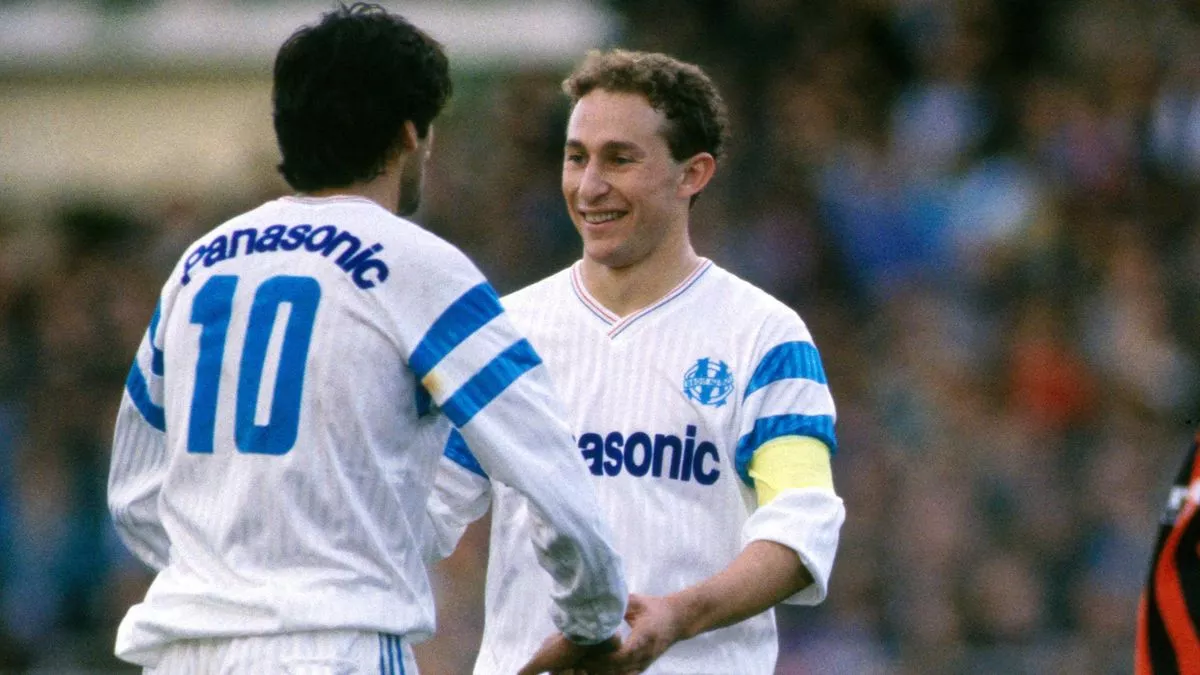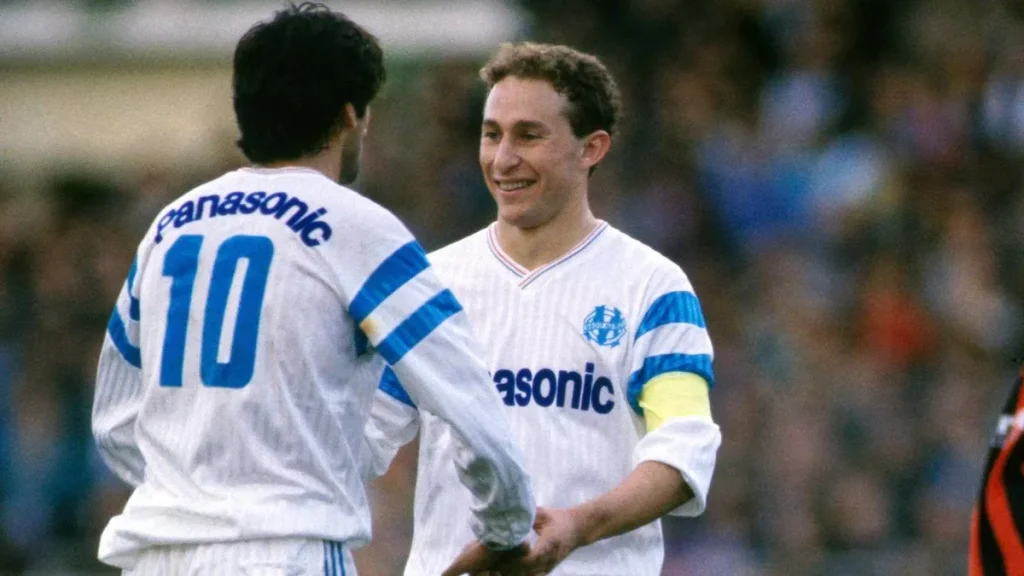 Enzo Francescoli Returns
Following an uninspiring four-year stint in Italy in which his goal output declined significantly, at age 32, he returned to River Plate. Many thought Francescoli Enzo was past his prime as a soccer player and questioned his ability to contribute at a high level.
But once again, El Príncipe proved his doubters wrong and affirmed his status as a River Plate legend. Francescoli returned to top goalscoring form and claimed multiple league titles, a Copa Libertadores and a Supercopa Sudamericana.
At the end of the 1997 season, after a prolific 18-year-long career, Uruguay's playmaker hung up his soccer cleats, leaving the game as one of the greatest midfielders of the 20th century. Francescoli was a league champion five times in six seasons with River.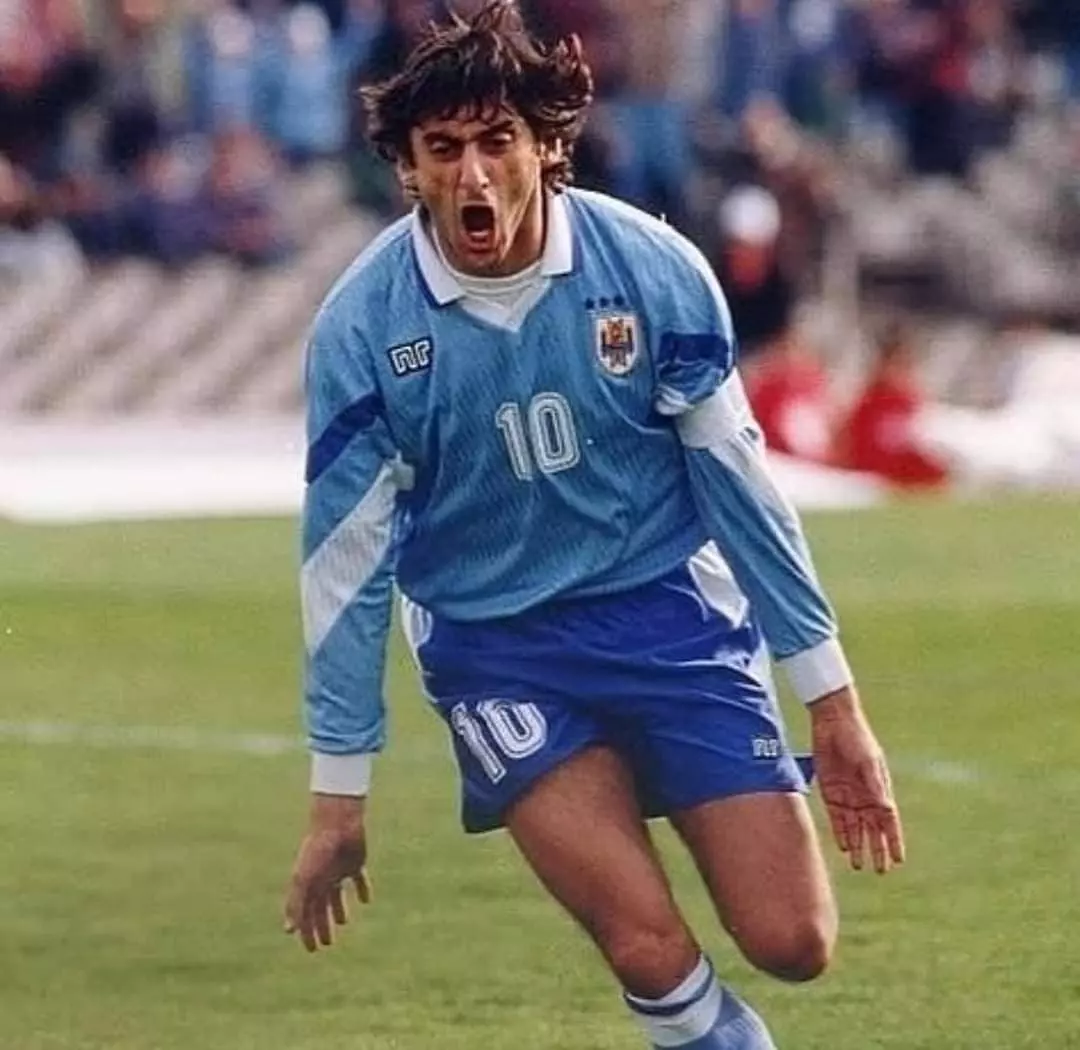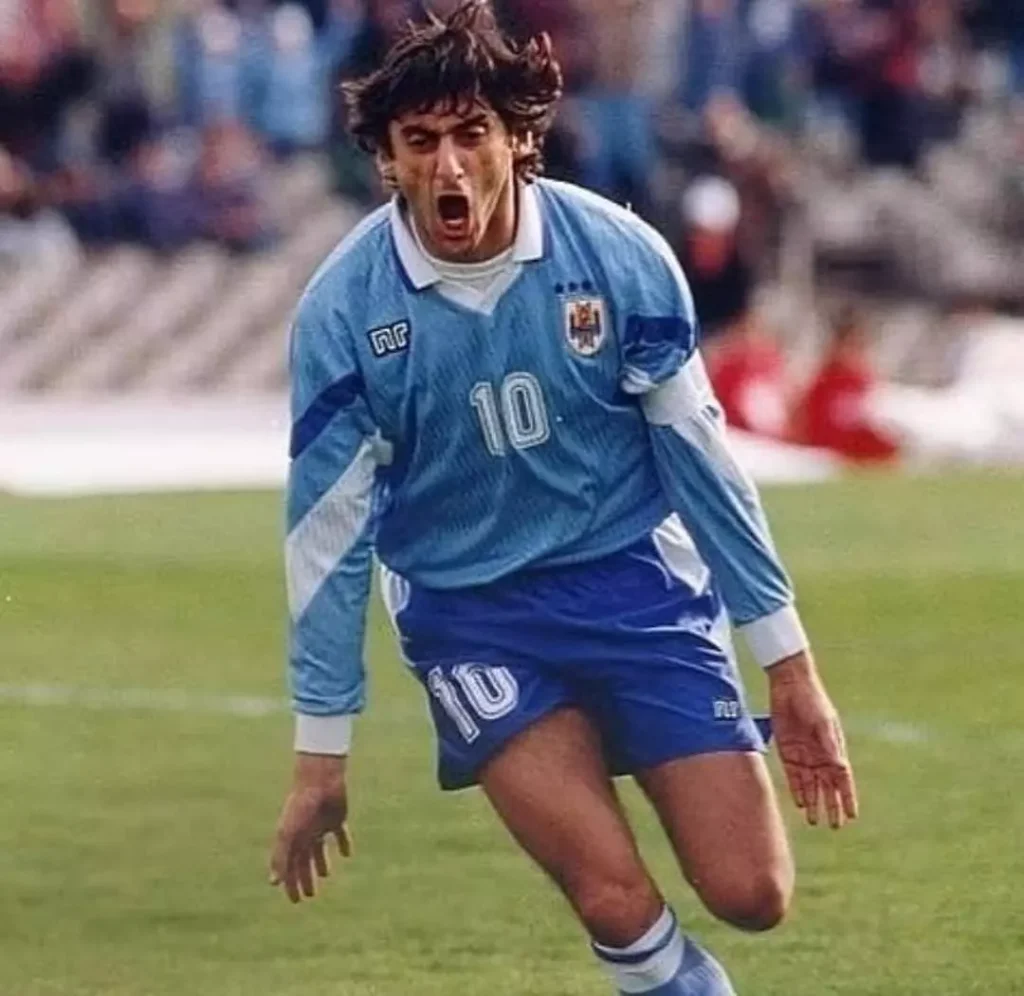 A National Treasure In Uruguay
Enzo Francescoli became an Uruguayan icon, captaining the national team to four Copa América finals, of which three ended in triumph—something neither Maradona nor Zico ever achieved. His finesse and elegant style were a breath of fresh air in a La Celeste team known for being aggressive, pragmatic, and efficient.
Reaching idol status in Uruguay says something. While England may have invented the modern game, Uruguay perfected it. Sure, Brazil has more World Cups than any other nation, but with less than 3.5 million people, Uruguay has won two world cups, two Olympic titles, and 15 Copa Américas.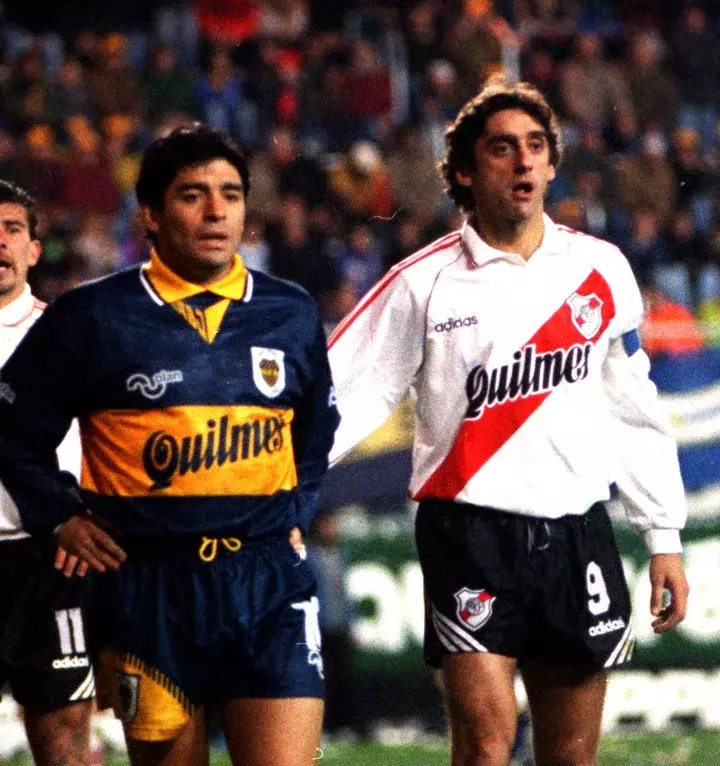 Unfortunately for him, the Uruguay national team failed to get past the last 16 at Mexico 86, with the striker only managing a single goal – from the penalty spot in a 6-1 rout by Denmark. It was a tournament that the player remembers more for the harsh treatment meted out to him by opposing defenders than anything else.
"Things were different back then. There was a lot more rough play tolerated. The same thing happened to Diego Maradona in Spain four years earlier. I arrived at the World Cup with great expectations because I was at the top of my game, which is why it was so disappointing to be eliminated when we were," says Francescoli ruefully.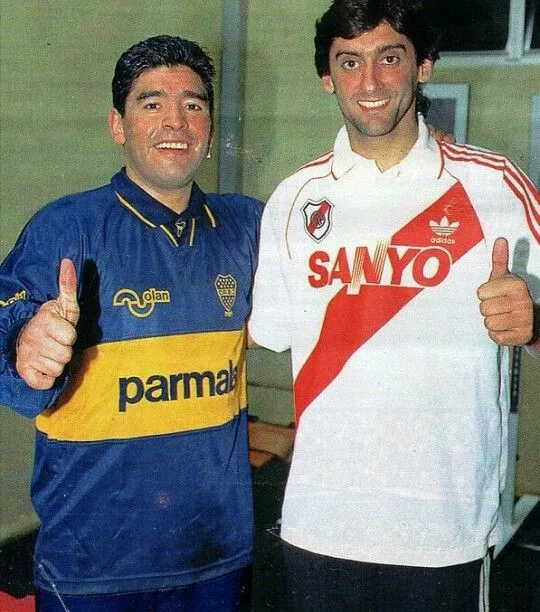 Italia 90
Four years later, at Italia 90, Uruguay again progressed from the group stage but got no further. "We had what looked on paper to be a very strong team but came up against a rampant Italy in the round of 16," he recalls. "In the World Cup, you need more than just a good side – you need to produce the goods on the day."
Still, as he puts it, "the memories are fantastic." Looking back on representing his country on the world's biggest stage, Enzo Francescoli says: "I know I never won it but I have fond memories of having participated in two wonderful tournaments. More important than winning or losing was being there. It is the greatest thing a player can aspire to."
Per capita, no other country even comes close to the small South American nation. And Enzo Francescoli is their prince.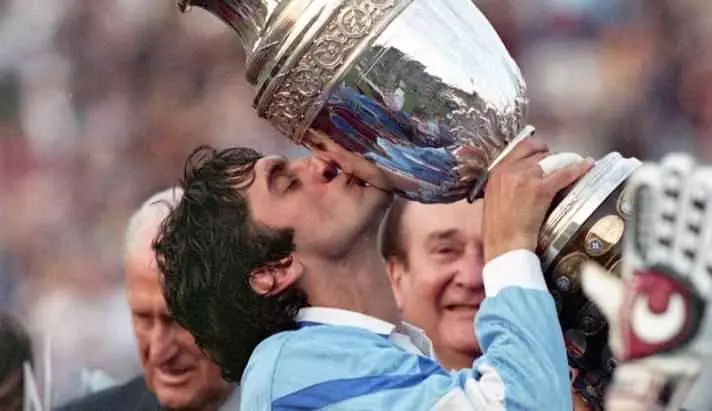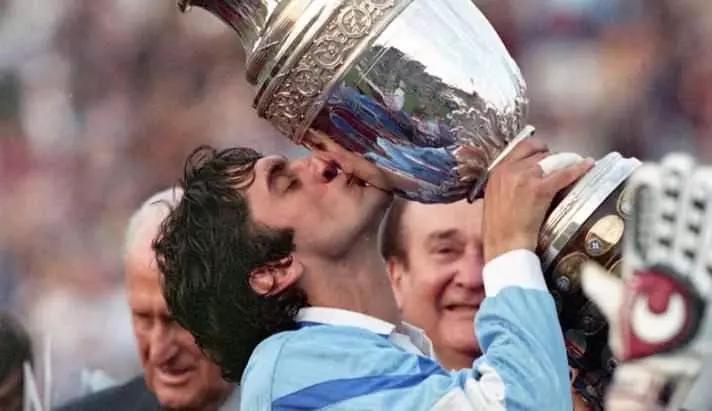 Enzo Francescoli After Football
Francescoli retired in 1997 after winning the Supercopa Sudamericana with River Plate. In 2002, five years after hanging up his boots, Enzo Francescoli moved to Miami with his wife and children for a role with the US football broadcaster GolTV.
The project, undertaken alongside his former agent Paco Casal and another ex-footballer, Nelson Gutierrez, has enjoyed considerable success and eventually enabled Francescoli to bring his family back to Buenos Aires. "I go to Miami once a week but I spend most of my time in Argentina," he says. "My family is used to living here now."
"I'd thought everything through beforehand," added Francescoli on the transition from football to the world of business. "If I'd done it by half-measures, by still going to the club, being out on the soccer field, it would have been tough. That's why I decided on a clean break and joined together with some friends to explore other avenues."
El Príncipe has been asked several times to coach River Plate since leaving television, but he has not accepted. Enzo Francescoli became River Plate's head of player personnel after returning in a leadership role. [2]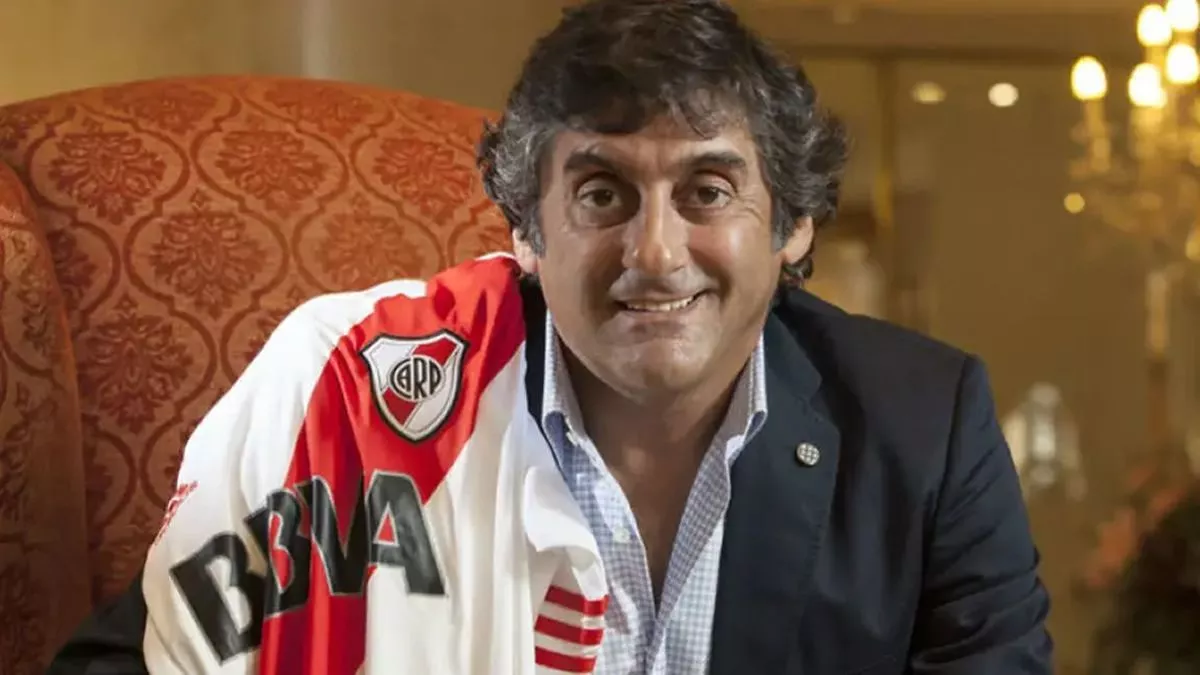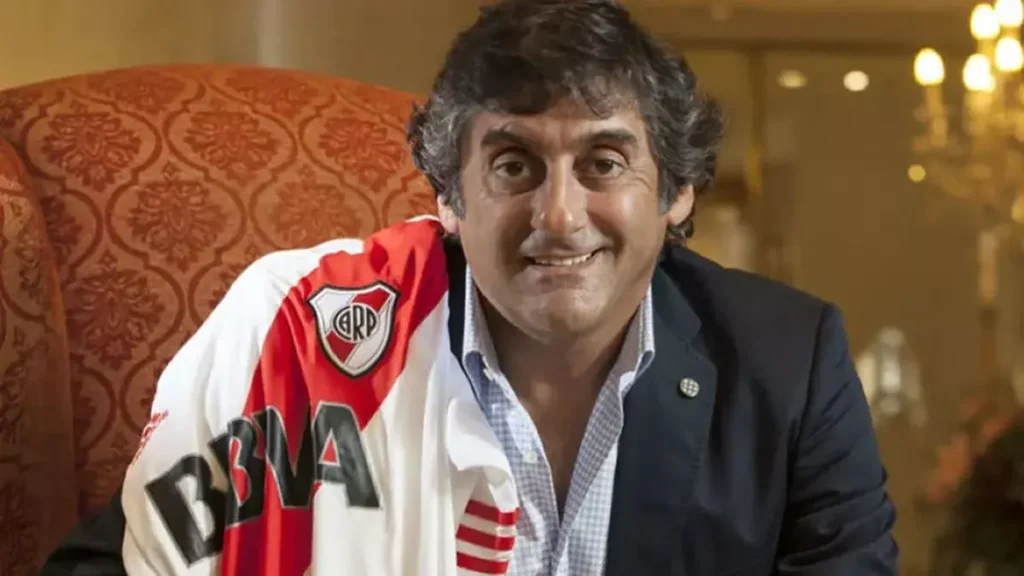 Enzo Francescoli Uriarte Facts And Figures
Full Name: Enzo Francescoli Uriarte
Birthdate: 12/11/1961
Birthplace: Montevideo, Uruguay
Playing Career:
Wanderers 1980–1982
River Plate 1983–1986
RC Paris 1986–1989
Marseille 1989–1990
Cagliari 1990–1993
Torino 1993–1994
River Plate 1994–1997
Total Appearances: 510 matches, 198 goals
International Career:
Uruguay National Team 1982–1997 (73 appearances, 17 goals)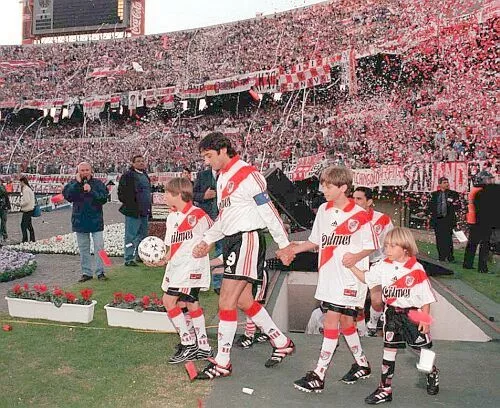 Playing Honors:
River Plate
1994: Apertura
1985–86: Primera División
1996: Apertura
1996: Copa Libertadores
1997: Clausura
1997 Apertura
1997: Supercopa Sudamericana
Marseille
1989–90: French Division 1 [5]
Uruguay National Team
1983, 1987, and 1995: Copa América
Individual Honors:
1983 and 1995: Copa América player of the tournament [6]
1984 and 1995: South American Footballer of the Year
1984, 1985, 1986 and 1994: Argentine Primera División top scorer
1985 and 1995: Player of the Year of Argentina
1994, 1995, 1996, and 1997: South American Team of the Year [3]
References:
[1], [2], and [3]: https://en.wikipedia.org/wiki/Enzo_Francescoli
[4] and [5]: https://kids.kiddle.co/Enzo_Francescoli
[6]: https://sportmob.com/en/article/976577-enzo-francescoli-biography
Images:
https://commons.wikimedia.org/wiki/File:Enzo_Francescoli_1984.jpg (main image)
@miguelo_mk / Twitter
www.somosriverplate.tumblr.com/post/628957436053798912
@cagliariesports / Twitter
@ademir2z / Twitter
@90sfootball / Twitter
www.clarin.com/deportes/35-anos-mexico-86-maradona-vs-francescoli-comienzo-hermosa-amistad_0_50qAeD_lq.html
@UruguayFootENG / Twitter
@radiolared / Twitter