Richarlison, Nikica Jelavic, and Romelu Lukaku are the latest in a long line of deadly strikers that have shown off their talents at Everton. Here is our tribute to some of the greatest Everton forwards in the club's long history.
Everton Forwards Before The War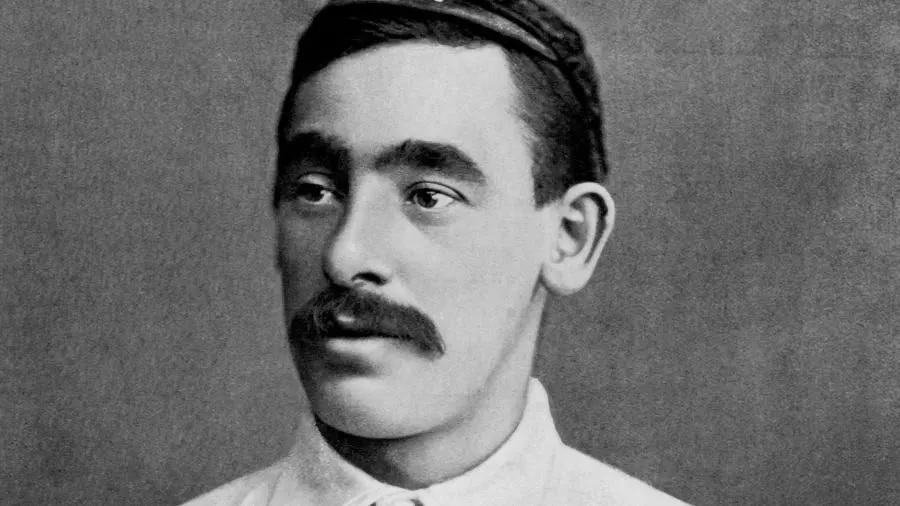 Edgar Chadwick (270 matches, 97 goals)
One of only eight players who scored over 100 goals for Everton Football Club, with 110 goals in 300 appearances from 1888 – 1899.
Edgar Chadwick helped Everton to the league title in 1890/91 and the FA Cup final in 1893 before captaining the side to the FA Cup final in 1897.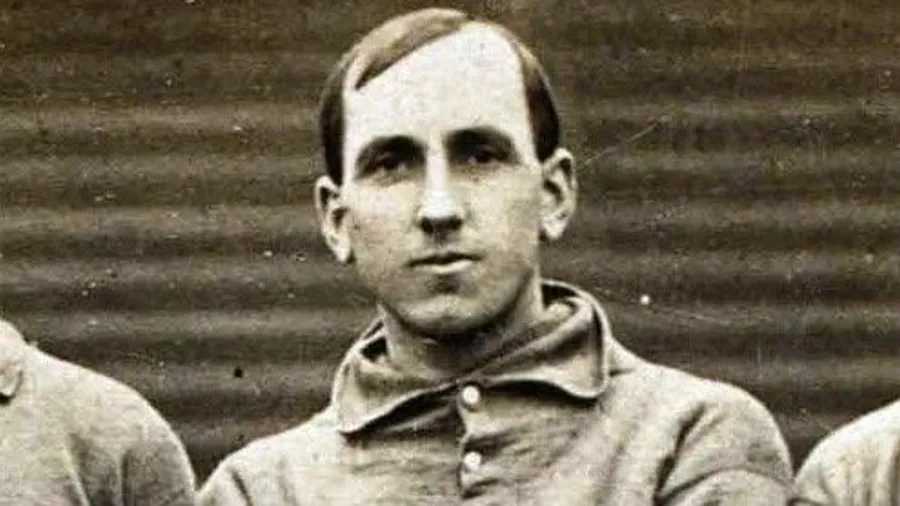 Alex "Sandy" Young (275 matches, 109 goals)
Alex Young is Everton's fourth highest goal scorer, helping them to FA Cup glory in 1906, scoring the only goal and being the league's top scorer that year.
Young was convicted of manslaughter in June 1916 after his football career in Australia and sentenced to three years in prison.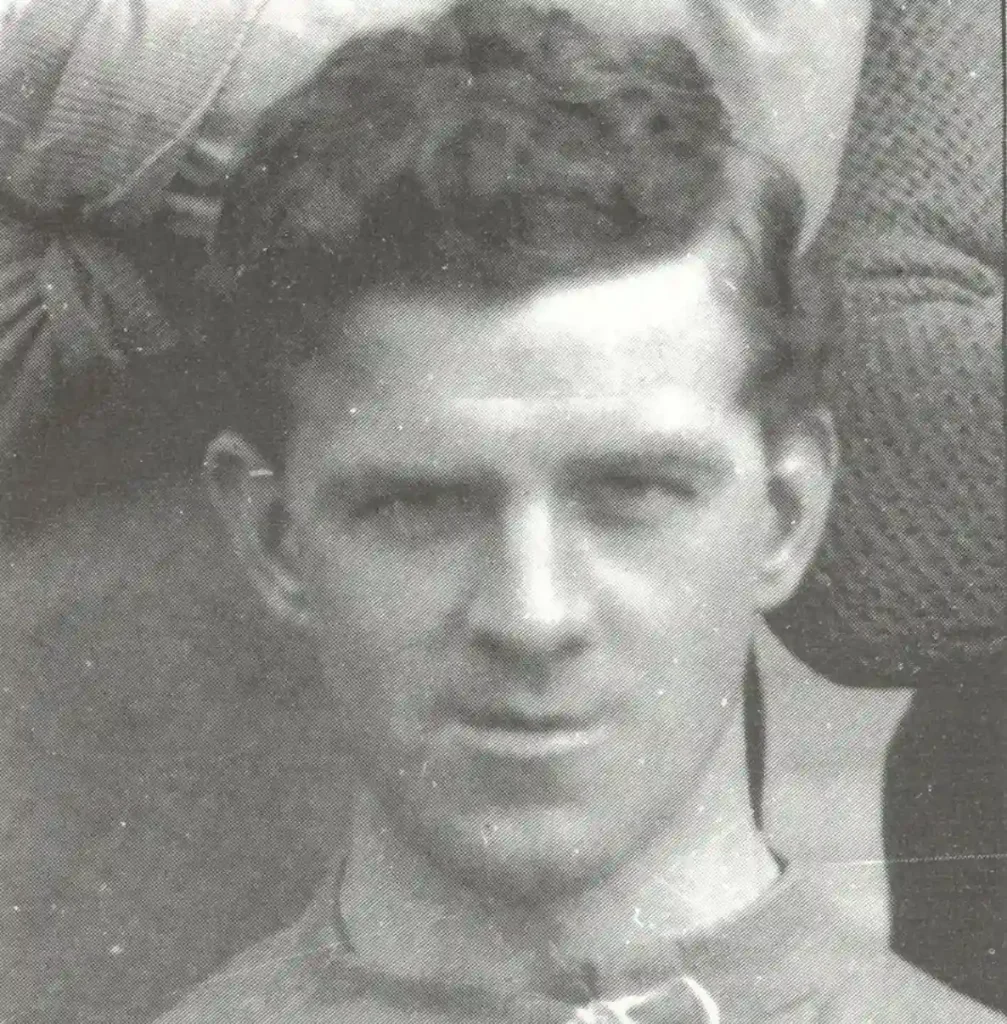 Bobby Parker (84 matches, 64 goals)
Like many Everton forwards down the years, he started his career in Scotland with Rangers before joining the Merseyside club in 1913.
Bobby Parker was the top scorer for Everton in back-to-back seasons in 1913/14 and 1914/15. In the 1914/15 season, he was also the league's top scorer.
Parker's career was interrupted by the First World War, which prevented him from becoming the greatest Everton forwards.
Everton Forwards Between The War Years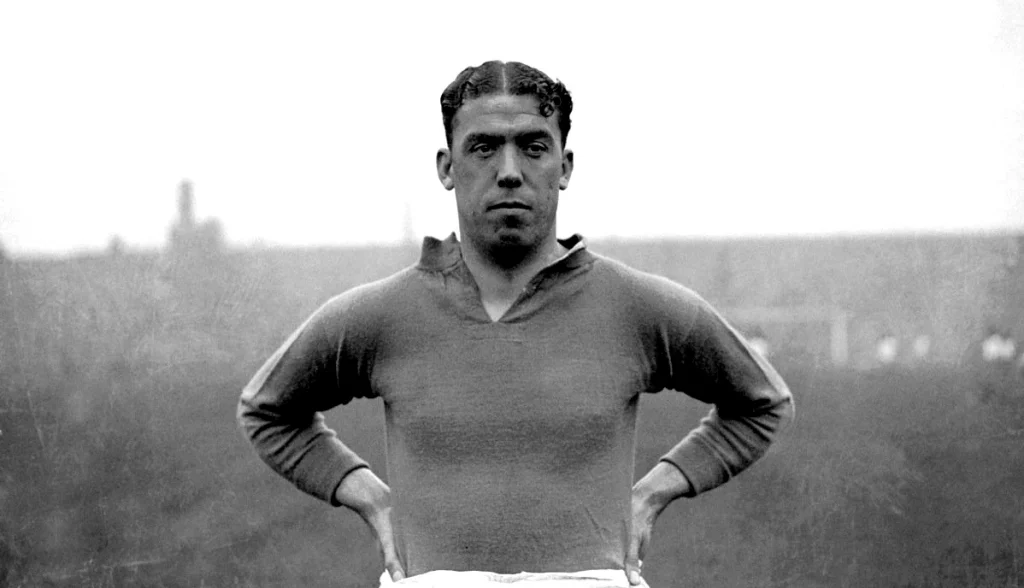 Dixie Dean (400 matches, 350 goals)
Without a doubt the most extraordinary Everton forward in the club's history and the most prolific goal scorer in English football history with 377 goals.
Dixie Dean, the first Everton player to wear the number nine shirt, amassed a massive 60 goals in the 1927/28 season.
Everton won the first division in 1932 and the FA Cup in 1933, with Dixie scoring in the final. He even performed for England, netting 18 goals in 16 international appearances.
A statue of Dean was unveiled outside Goodison Park in 2001.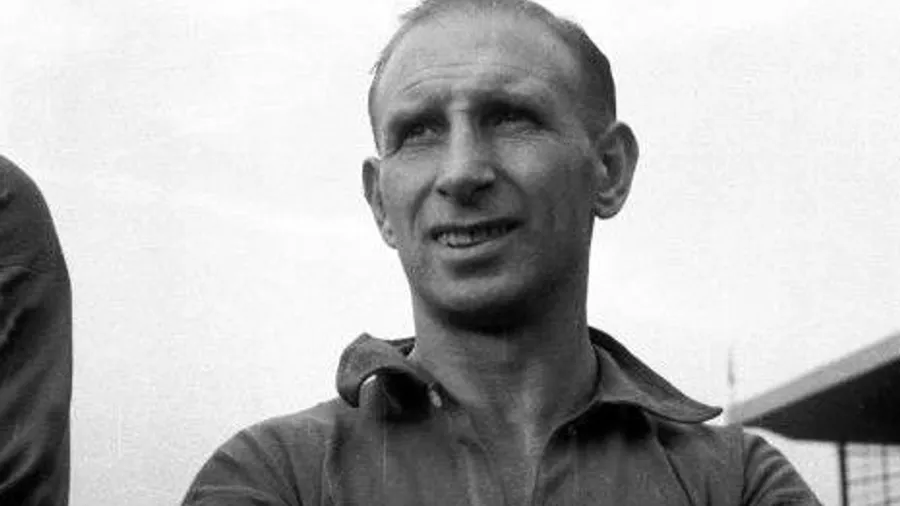 Alex Stevenson (255 matches, 82 goals)
Stevenson played for Everton between 1934 – 1949, appearing 271 times and scoring 90 goals.
The Irishman was also known for his assists, firstly to Dixie Dean and then Tommy Lawton. In addition to playing for Everton during the war, Stevenson enlisted in the Royal Air Force.
Everton Forwards After World War II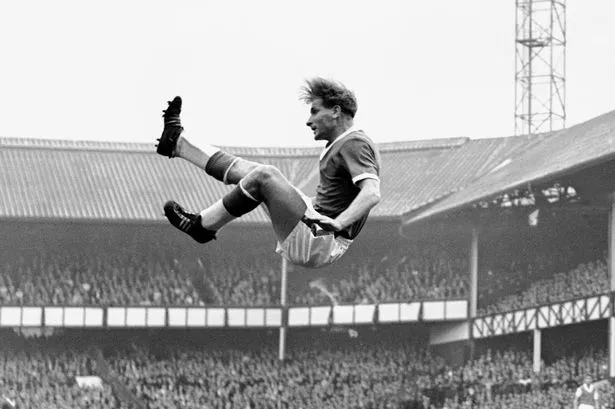 Dave Hickson (86 matches, 32 goals)
The Salford-born Hickson had two spells with the side during one of the less successful eras for Everton.
However, Hickson's commitment won him fans, particularly for his heroics in the fifth round FA Cup tie with Manchester United, where he suffered a severe gash to the head and was carried off, only to return later and score the winner.
In 1959 he made the controversial move to Liverpool and later played for Tranmere Rovers in the 1960s, meaning he had played professionally for all three Merseyside clubs.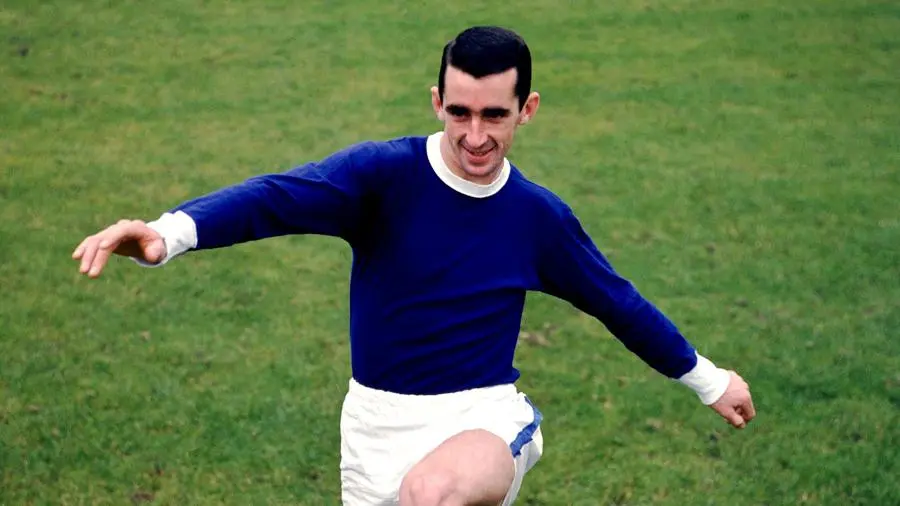 Roy Vernon and Alex "The Golden Vision" Young
Vernon and Young scored more than 100 goals for Everton and made over 200 appearances.
Roy Vernon was captain and top scorer in 1962/63 when Everton won the league and formed a deadly partnership with Alex Young, who scored 23 goals that season.
Young, nicknamed 'The Golden Vision' for his elegant touch, later won the FA Cup with Everton in 1966.
Roy Vernon made 176 appearances for the Toffees and scored 101 goals.  Alex Young made 228 appearances and scored 77 goals.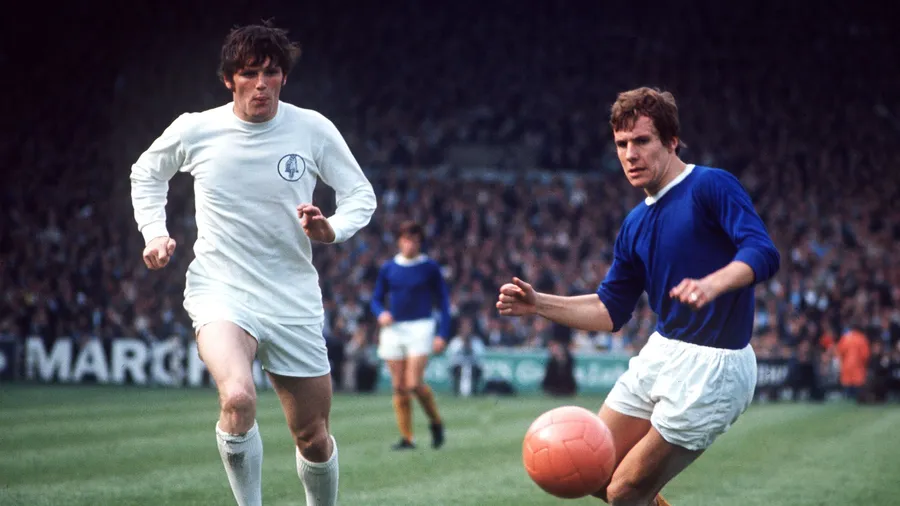 Joe Royle (232 matches, 102 goals)
He was the youngest player to ever play for Everton, debuting at just 16 years old. James Vaughan would later beat the record by 11 days and subsequently made 276 appearances scoring 119 times.
During his playing career, he was the top scorer of the Everton forwards in five seasons and scored 23 goals in the championship, winning the 1969/70 side.
Joe Royle would later manage Everton to FA Cup glory in 1994/95.
Everton Forwards In The 1980s and 90s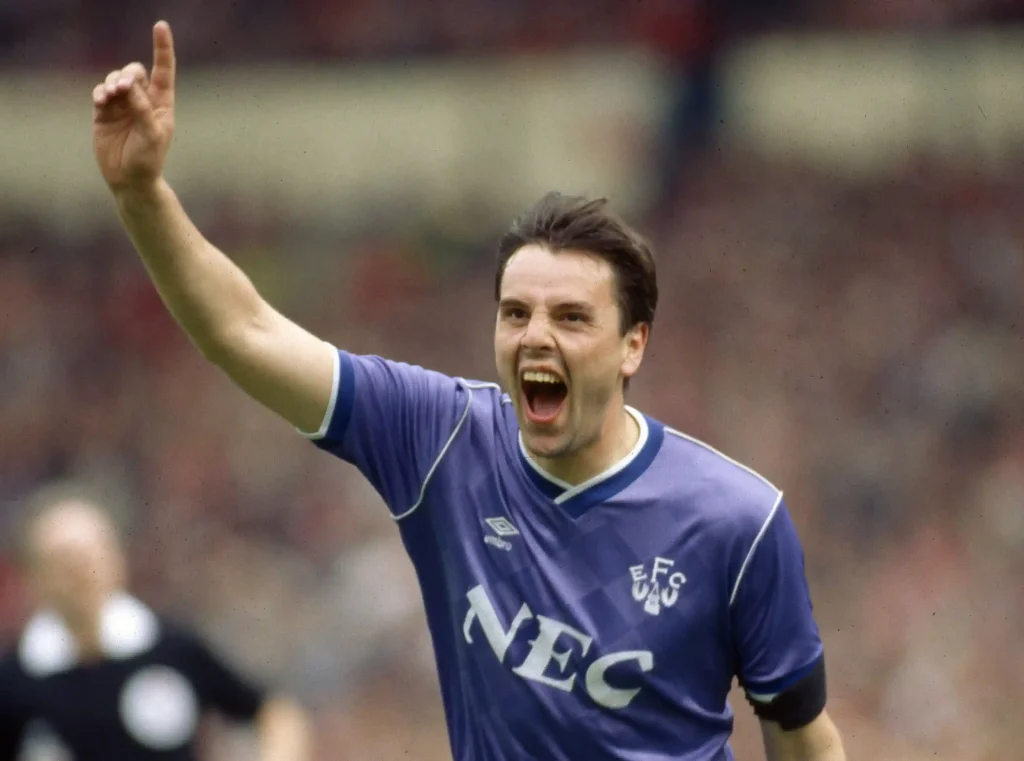 Graeme Sharp (322 matches, 111 goals)
Ranks are second behind only Dixie Dean in goals scored, with 159 coming in nearly 450 appearances for the club during a golden era for Everton.
Graeme Sharp won the FA Cup with Everton in 1984, scoring the first goal in the final, and would later appear in the FA Cup final defeats to Liverpool in 1986 and '89.
During this period, Everton also won the first division twice in 1985 and '87, and the 1985 European Cup Winners Cup defeating Rapid Wien FC.
Notably, in 1984 Graeme Sharp scored in Everton's first victory at Anfield since 1970.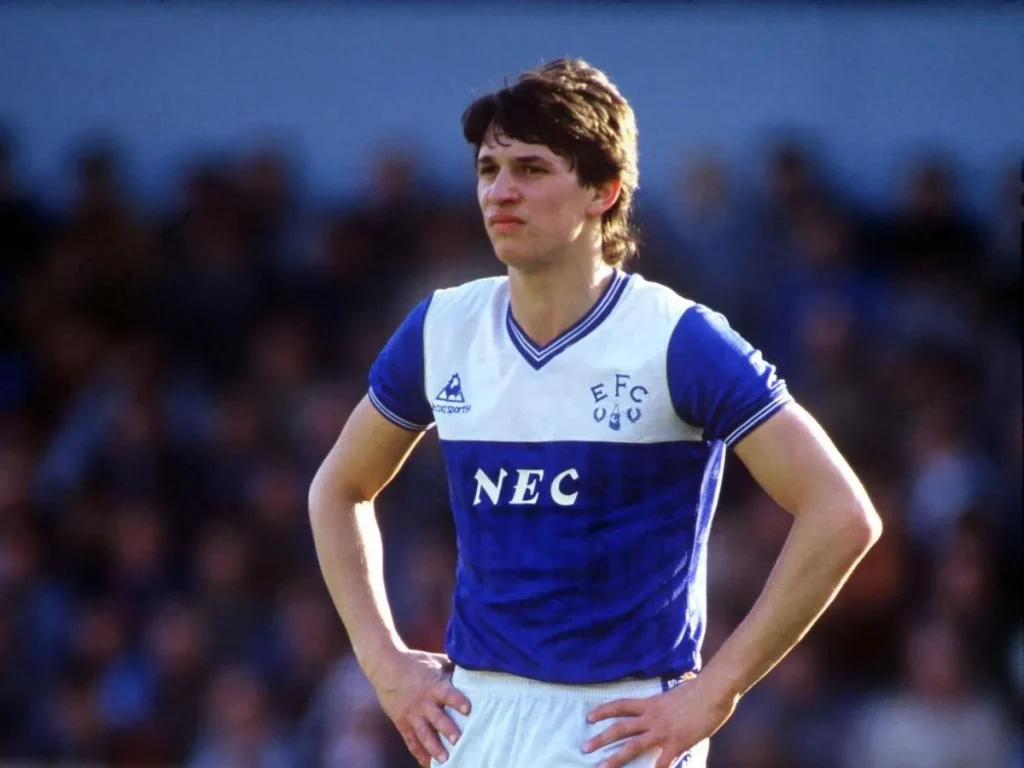 Gary Linekar (41 matches, 30 goals)
Gary Lineker was a notable Everton forwards during this period.  During the 1985–86 season, the English international scored 40 goals. Having scored 30 goals for Everton in the following season (including three hat-tricks), he was again the league's top scorer.
Barcelona signed Lineker for £2.8 million after he won the Golden Boot at the 1986 World Cup in Mexico. Since retiring from football, Lineker has consistently indicated the Everton team is the best he has ever played for.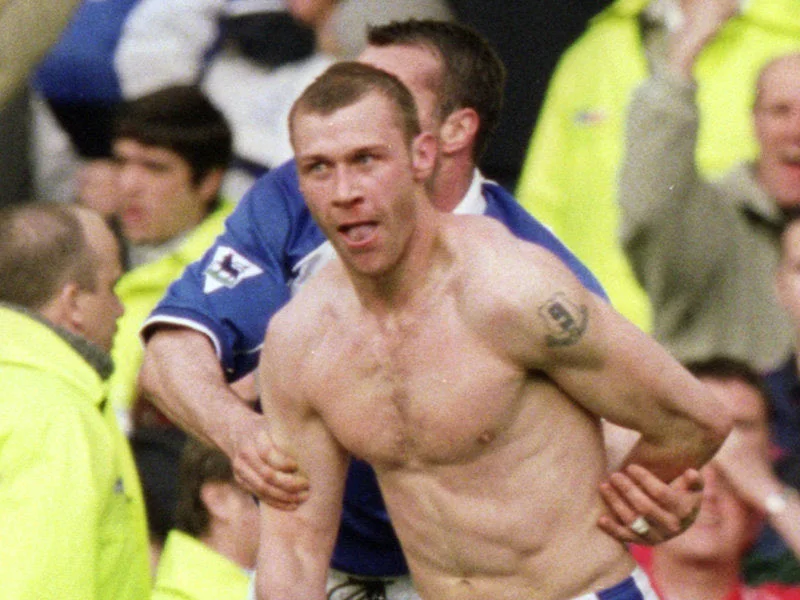 Duncan Ferguson (239 matches, 60 goals)
Ferguson was an immensely popular figure, Everton's highest goal scorer in the Premier League and the highest scoring Scottish player in the Premier League.
Won the FA Cup in 1995 and skippered the Toffees for the 1997/98 season.
Duncan Ferguson was a controversial character sent off nine times, also serving a three-month prison sentence in 1994 for assaulting John McStay.
In 1998, against his wishes, he was sold to Newcastle United for £8 million but re-joined the club in 2000.
He struggled with injuries in the early 2000s but was used effectively as a substitute by David Moyes.
Ferguson has never scored more than 11 goals in a season for Everton but gained a cult status among fans for his devotion to the club and aggressive playing style.
Everton Forwards In The 2000s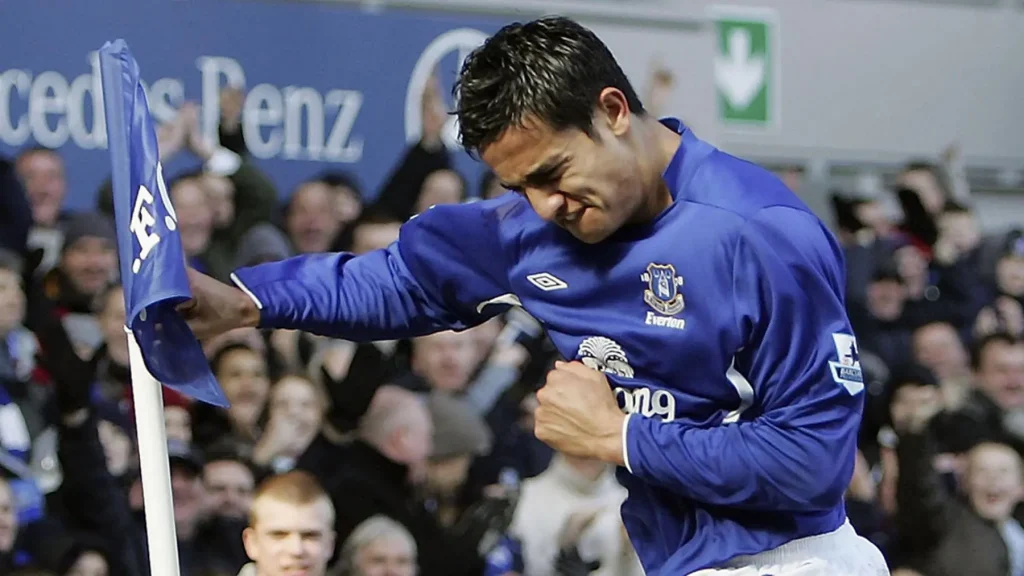 Tim Cahill (226 matches, 56 goals)
Everton forwards in recent times have not been of the same quality as previous eras, making their achievements under David Moyes even more impressive.
Tim Cahill, known for his ability in the air, remains an essential part of the squad.
The Australian has netted in double figures three times for Everton.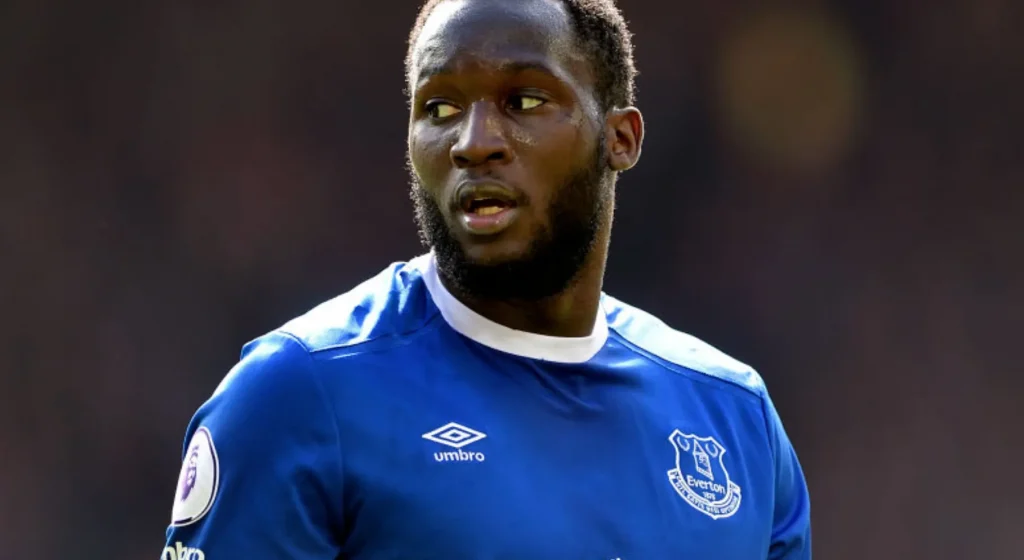 Romelu Lukaku (141 matches, 68 goals)
Lukaku signed a five-year contract with Everton in July 2014 for a club-record fee of £28 million. He did not disappoint over the next three seasons by scoring 53 goals in 110 appearances before being sold to Manchester United for 75 million pounds.
In the 2016-17 season, Romelu Lukaku became the first Everton forwards since Gary Lineker 31 years previously to surpass 20 league goals in a season when he finished with 21.
After Bob Latchford, he is the first Everton player to score 25 goals in two consecutive seasons and the first since Dixie Dean to achieve goals in nine successive matches at Goodison Park.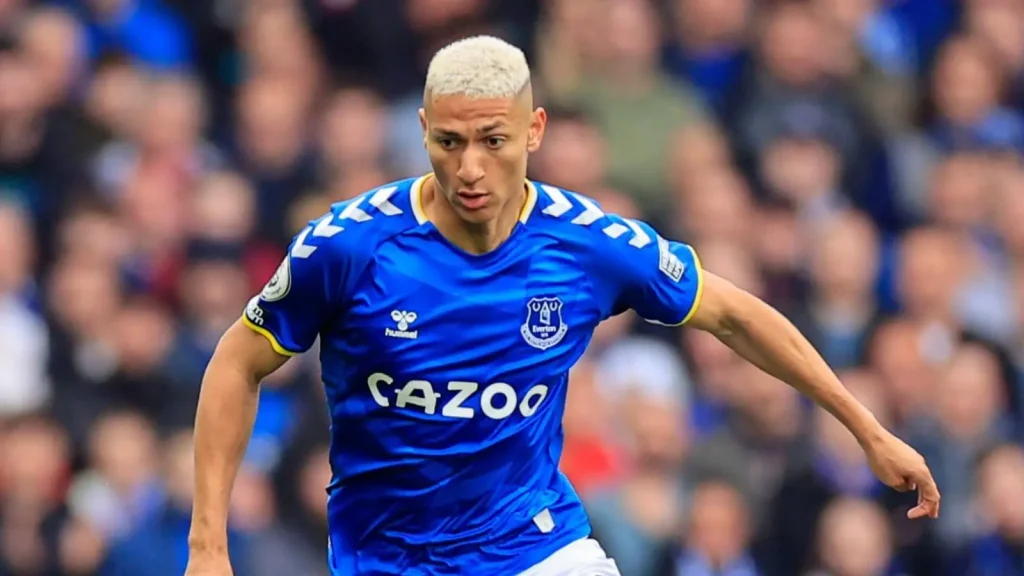 Richarlison (135 Premier League appearances, 43 goals)
Richarlison de Andrade joined Everton in 2018 for a transfer fee of £35 million. Due to the poor form of fellow Everton forwards, Richarlison was deployed in the center-forward role.
Richarlison finished the season as Everton's joint-highest goalscorer and Gylfi Sigurosson on 13 Premier League goals. The Brazilian finished the following season as the club's joint-highest goalscorer, this time sharing the honor with Dominic Calvert-Lewin on 13 Premier League goals.
In 135 appearances, the makeshift forward scored 43 times before being sold to Tottenham Hotspurs for £50 million.
Other Notable Everton Forwards
Jimmy Cunliffe (174 matches, 73 goals)
James Nathaniel Cunliffe had 16 seasons at Everton, spanning two decades.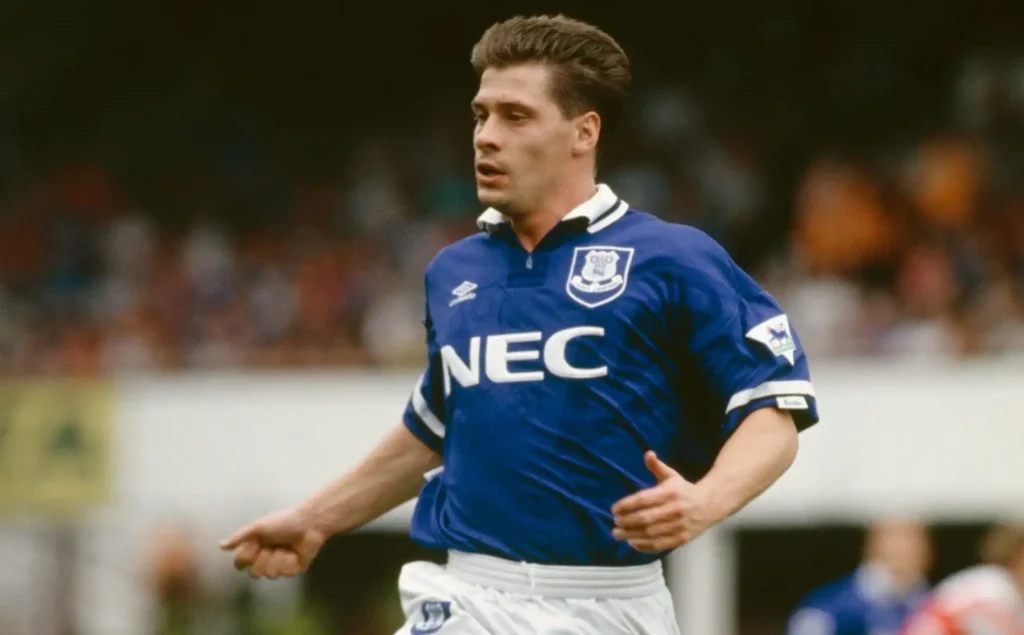 Tony Cottee (184 matches, 72 goals)
Everton signed Cottee for £2.2 million on 2 August 1988, briefly becoming the most expensive signing by a British club. As a result of his efforts in the 1993–94 season, he scored 16 goals. In the attacking third, the 170 cm forward would cause havoc and set up just as many goals as he scored.
Adrian Heath (226 matches, 72 goals)
In his first full season at Everton, he scored 18 goals in all competitions. In 1984, Heath won the FA Cup and two league titles with Everton during the mid-1980s.