Gerd Muller was simply one of the best goal scorers of all time, scoring more than a goal a game for West Germany and holding the Bayern Munich record for goalscoring.
Nicknamed 'Der Bomber' he also won the World Cup, the European Championship and the European Cup three seasons in a row.
How It All Began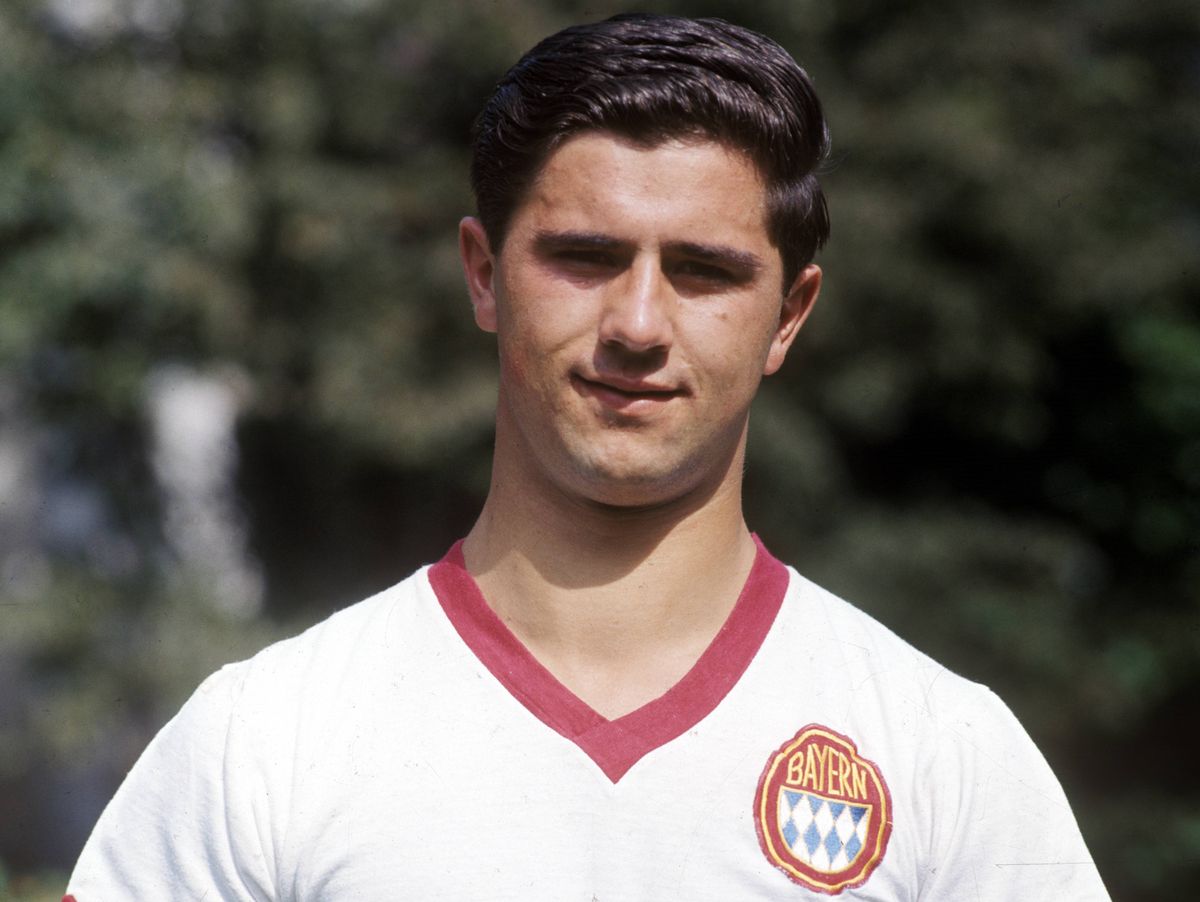 Born in Nordlingen, 90 miles northwest of Munich in Germany, in October 1945, Gerhard Muller was one of five children.
He left school early at the age of 14 following the sudden death of his father and became an apprentice weaver, and supported FC Nurnberg. He was already on the books of TSV Nordlingen and at the age of 17 in 1962 he made his first team debut as a striker.
He scored 51 goals for them in the 1963/64 season, and although it was only the seventh tier of German football, Bayern Munich became interested and signed him.
TSV Munich were also interested but they were a big club at the time with many star players so Gerd thought he would have a better chance at Bayern.
A Huge Leap Into the Big Time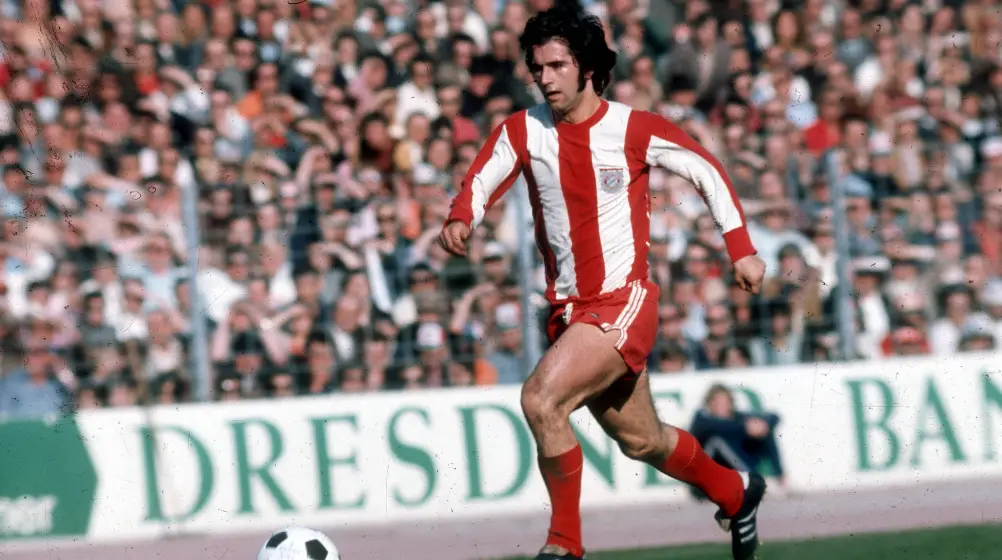 At the time Bayern were only in the second tier of German football, with one top division title to show in 1932 for their 63 years in existence, but signing Muller as well as Franz Beckenbauer and Sepp Maier in 1964 totally changed the club's fortunes forever.
Gerd wasn't the ideal build for a footballer, he was short and squat, but he had lethal acceleration and a brilliant eye for goal. His low centre of gravity helped him to have perfect balance in tight situations.
In 1964/65 Gerd scored 24 goals in his first twelve games and totalled 39 altogether as Bayern were promoted via the play-offs, and the club have been in the Bundesliga ever since. He made his debut in the Bundesliga in August 1965 against 1860 Munich but was forced to fill in at left-back because of injury as Bayern lost 1-0.
Two weeks later though he scored twice against Eintracht Braunschweig. In 1965/66 they won the German Cup, defeating Meidericher SV 4-2 in the final, although Gerd didn't score for once.
In a game against Hamburg, Gerd scored, then went in goal whilst Maier received treatment, before resuming his place up front.
International Football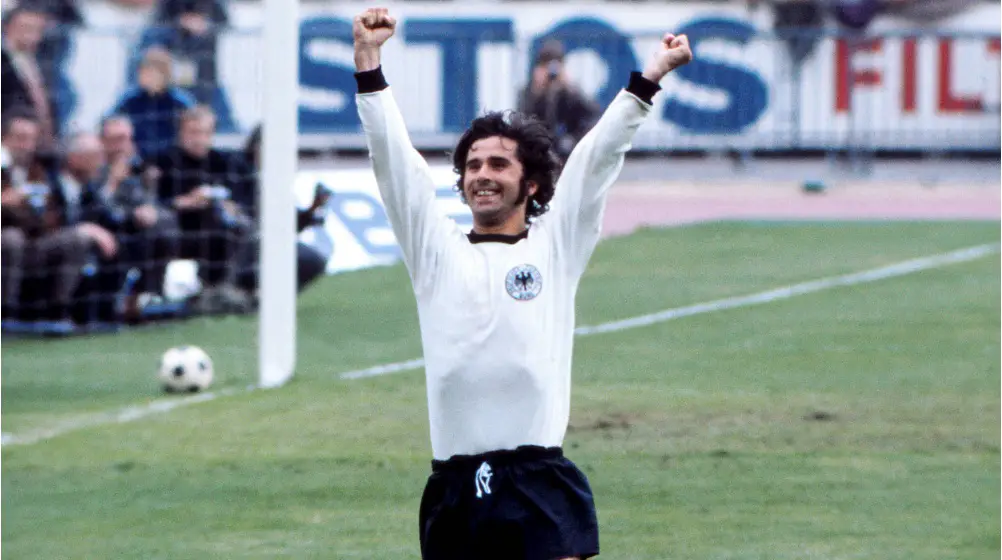 In October 1966 Gerd was chosen to represent West Germany in a 2-0 victory in Turkey and he played the full 90 minutes. Bayern retained the German Cup in 1966/67, defeating Hamburg 4-0 with Gerd scoring twice.
They also embraced European football in the club's first season in it by winning the Cup Winners Cup, defeating Rangers 1-0 in the final. Muller scored eight goals in nine games during that run, including a hat trick in the semi-final victory over Standard Liege.
Altogether he scored 43 goals that season, not surprisingly also winning the German Player of the Year. He was to score more than 30 goals for the next twelve seasons.
In September 1967 Muller made his second appearance for West Germany and scored four in a 6-0 win over Albania in Dortmund.
He loved football, but also tried his hand at acting, appearing in a comedy film, 'Ludwig goes on manoeuvres' along with Sepp Maier. Gerd was very good with supporters, never refusing an autograph, and he often travelled to training by tram.
Bayern won the Bundesliga for the first time in 37 years in 1968/69 with Muller scoring 30 goals in 30 league games, including 4 v Hamburg and hat tricks v Nurnberg and Kickers Offenbach.
They also won the German Cup to become the first German team ever to do the double and Gerd won the German Player of the Year for a second time in three years.
He missed four games for a red card against Hannover 96. His goalscoring exploits continued with the national team as he scored nine goals in six World Cup qualifiers including four in a 12-0 victory over Cyprus.
Golden Boot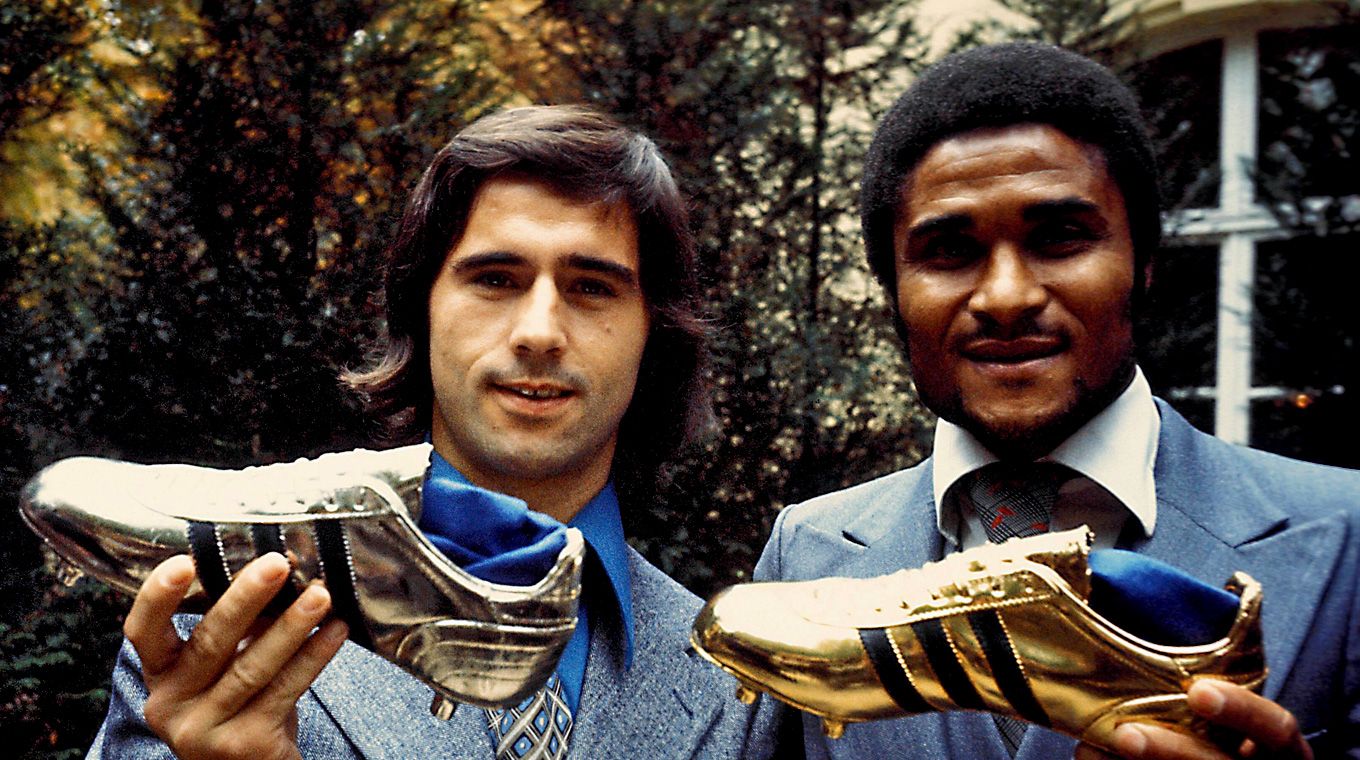 Another 42 goals for Bayern followed in 1969/70 and then he shot to world fame in the 1970 World Cup in Mexico as he finished with the Golden Boot after scoring ten goals.
It involved hat tricks in the group stage against Bulgaria and Peru and then the winner against holders England after West Germany were 2-0 down.
Another two followed in their classic 4-3 semi-final defeat by Italy. He was also voted European Footballer of the Year in 1970.
Bayern won the German Cup again in 1971 with Muller scoring all five in a 5-0 win over Kaiserslautern in the last 16. In November 1971 they defeated Borussia Dortmund 11-1, with Muller scoring four, on his way to 50 club goals in a season for the first time as Bayern won the title again.
That included 40 in the Bundesliga, which remained a record until the 2020/21 season when Robert Lewandowski notched 41, also for Bayern.
European Champions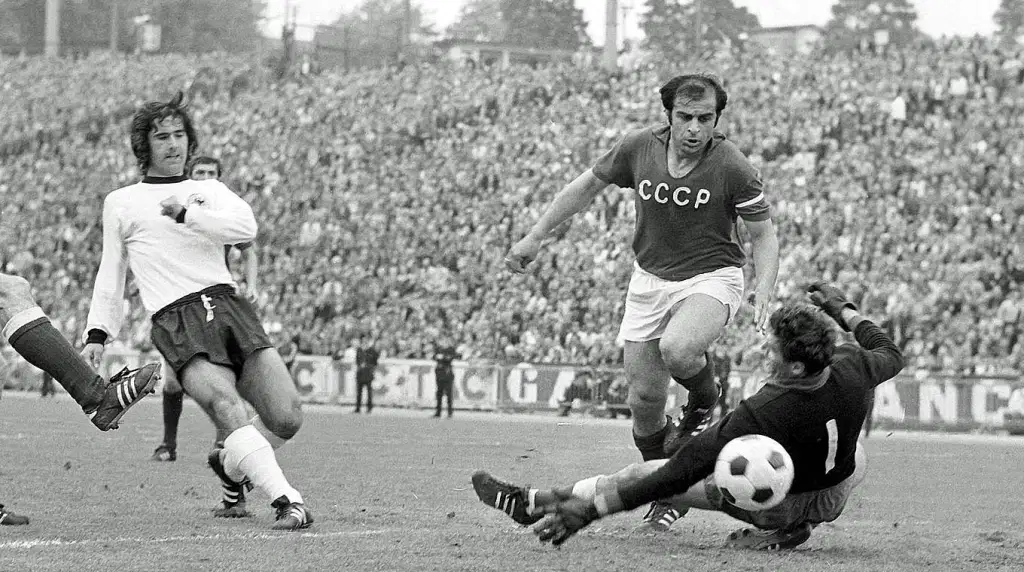 In the summer of 1972 West Germany won the European Championship, with Gerd scoring twice in the final, a 3-0 win over the Soviet Union in Brussels. Gerd scored 85 club goals in the 1972 calendar year, a record that stood for over 40 years until beaten by Lionel Messi.
Bayern won the Bundesliga again in 1972/73 and Muller scored a personal best 66 in all competitions as things went from strength to strength for him.
1973/74 was arguably Gerd's highlight at club level as Bayern won both the Bundesliga, for the third time in a row, and the European Cup. Muller scored eight goals in ten games during the run, including two in the final, which went to a replay, as they defeated Atletico Madrid 4-0.
World Champions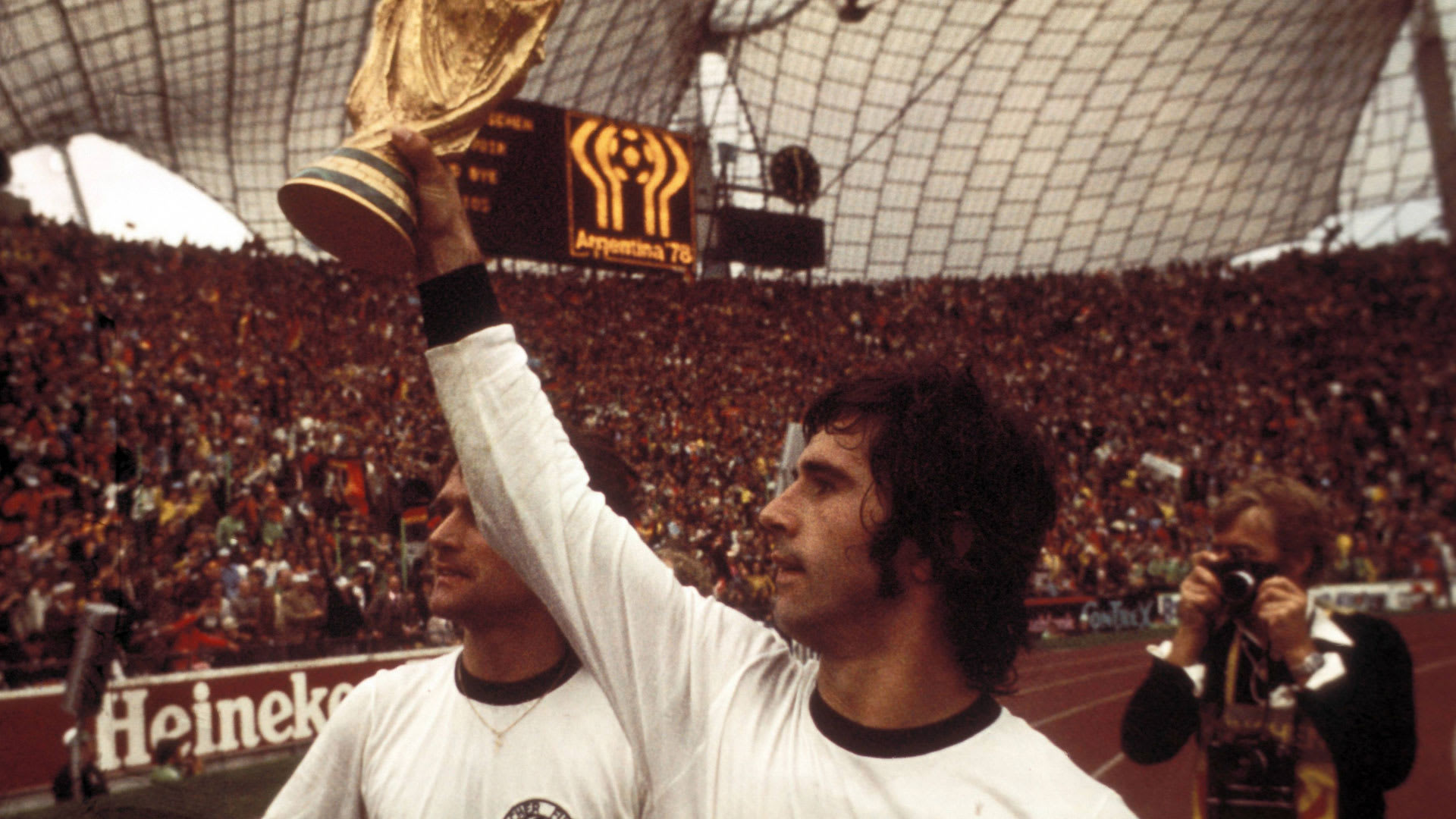 The honours kept on coming as West Germany won the 1974 World Cup, which they also hosted. Gerd scored three as they reached the final.
The day before the final, Gerd told coach Helmut Schoen that he would be retiring from international football after the tournament to spend more time with his family, despite only being 28 years old.
In the final at the Olympiastadion in Munich, the Germans faced the Netherlands, who took the lead with a first-minute penalty.
Germany levelled with a penalty of their own in the 25th minute. Two minutes before the break Rainer Bonhof went down the right and pulled the ball back to Muller who knocked it slightly back then swivelled to drill a low shot into the net to put the Germans in front to the delight of a nation.
It was the winning goal that won them the World Cup and afterwards, Muller stuck to his decision to retire from playing for West Germany after scoring 68 goals in 62 appearances for them.
Players' wives were barred from the after-match celebrations, which upset Gerd enough to make sure he didn't change his mind.
It made Muller their record scorer, a position he held for 40 years until being beaten by Miroslav Klose, and his 14 goals in World Cup Final tournaments stood until 2006 when the Brazilian Ronaldo passed it.
A Hat-Trick of European Cups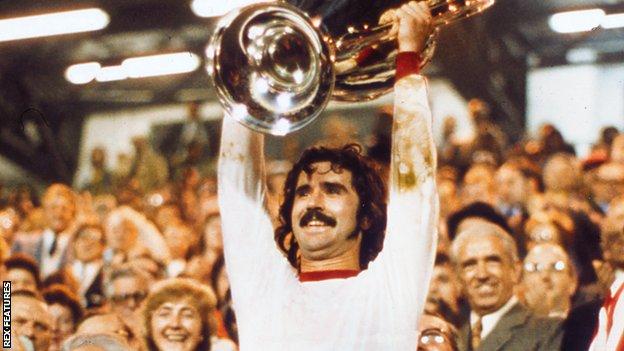 Bayern won the European Cup in 1975 and 1976, making it a hat trick of titles, and Muller scored once in the 1975 victory over Leeds United. He remained with Bayern and scored 48 goals in the 1976/77 season despite being injured for three months with a herniated disc.
In February 1979 he was substituted eight minutes from the end of a game against Eintracht Frankfurt which annoyed Gerd greatly.
He played one more game and then quit the club in disgust after scoring 563 goals in 605 games for Bayern, most certainly a record and his 365 goals in 427 Bundesliga games is still an all-time record.
He helped Bayern to win 14 titles and he had a plethora of other accolades.
Later that year he moved to Fort Lauderdale Strikers in America, based in Florida. It gave him and his family a good lifestyle for three years and he scored 40 goals in 80 games in the NASL.
He announced his retirement from playing in August 1981 at the age of 35.
Life After Football
Gerd found life after football hard, he had a number of failed business ventures and started drinking heavily and became an alcoholic.
That also led to depression. His former team mates Karl Heinz Rummenigge, Uli Hoeness and Franz Beckenbauer rallied round and got him a job coaching youngsters at Bayern in 1991, and he held that post until 2014 when he retired with health problems.
In 2008 the ground where he began his career in Nordlingen was renamed the Gerd-Muller Stadion in his honour. He was sadly diagnosed with Alzheimer's disease in October 2015, and he spent his last few years in a nursing home in Wolfratshausen before passing away in August 2021 aged 75. A true legend.