Paul Paul Okon was one of the most gifted soccer players to wear the Australian green-and-gold colors, even though he lacks the profile of today's current crop of superstars.
In the early 1990s, he was the first Australian captain to play regularly in Serie A, pioneering a rarely-trodden frontier for Australian players. During his club career, Paul Okon represented the Socceroos in Belgium (Club Brugge, KV Oostende), England (Middlesbrough, Watford, Leeds United), and Italy (Lazio, Fiorentina).
He was not able to play for Australia at the World Cup, but he captained his team to two victories against former world champions within a fortnight at the FIFA Confederations Cup in 2001.
After making his debut in the Australian National Soccer League, Paul Okon was tipped for a stellar career, winning the young player of the year award in his first two seasons. At the 1991 FIFA U-20 World Cup, he captained the national team to an unprecedented semi-final appearance. A year later, he led the Australia Olympic football team to a similar finish in Barcelona. Paul Okon, a talented and cultured player with an uncanny ability to read the play, excelled as a libero and a defensive midfielder.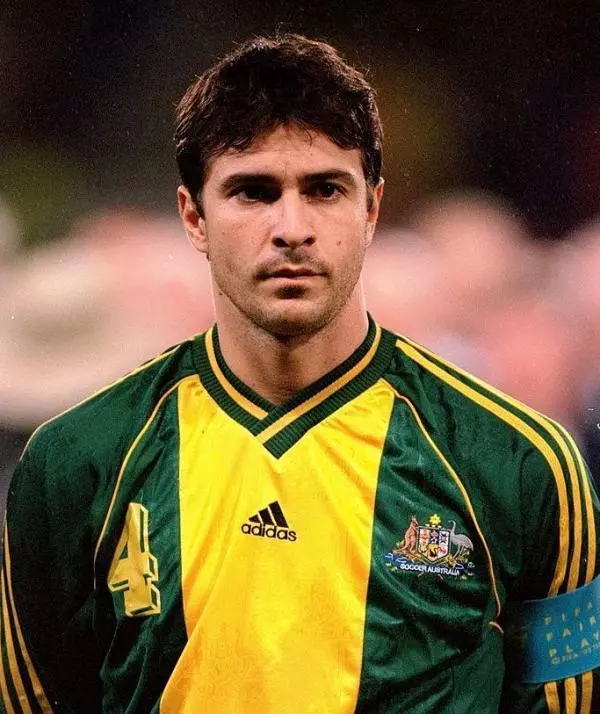 Playing In Belgium
After five highly successful seasons with Club Brugge, Paul Okon was named the 1996 Golden Shoe winner, the first non-European to win the award, and moved to a star-studded Lazio squad. Okon had always dreamed of playing in Rome. To have the chance to play in Italy's Serie A was an unforgettable experience for me since I grew up idolizing Serie A players.
While Okon's Serie A career was interrupted by injury for four seasons, including a year at Fiorentina, Paul Okon still played alongside several of the best players of his generation. Among them are Marcelo Salas, Roberto Mancini, Gabriel Batistuta, Rui Costa, and Christian Vieri. Marconi is the same club Vieri grew up playing for in southwestern Sydney. While playing in the English Premiership with Middlesbrough and Leeds United, Okon's club career was hampered by injuries.
International Career Of Paul Okon
As Okon's international career spanned 12 years, he achieved intermittent success, with several vital results laying the foundation for the success enjoyed today by the Australian team. Okon captained Australia 24 times despite only earning 28 caps.
| Name Of Australian Captain | Caps As Captain |
| --- | --- |
| Lucas Neill | 61 |
| Peter Wilson | 61 |
| Paul Wade | 46 |
| Mile Jedinak | 35 |
| Charlie Yankos | 30 |
| Alex Tobin | 30 |
| John Kosmina | 25 |
| Johnny Warren | 24 |
| Paul Okon | 24 |
| Mark Milligan | 18 |
Okon points to his lengthy stint as captain and national team debut against Czechoslovakia as highlights of his career. As with the first car you ever owned, your first girlfriend, you always remember it," he says of his first international appearance. "When you captain your country, you are captaining not just your team, but the 20 million or so people in the country, so it is a great feeling, but I gladly accepted the responsibility."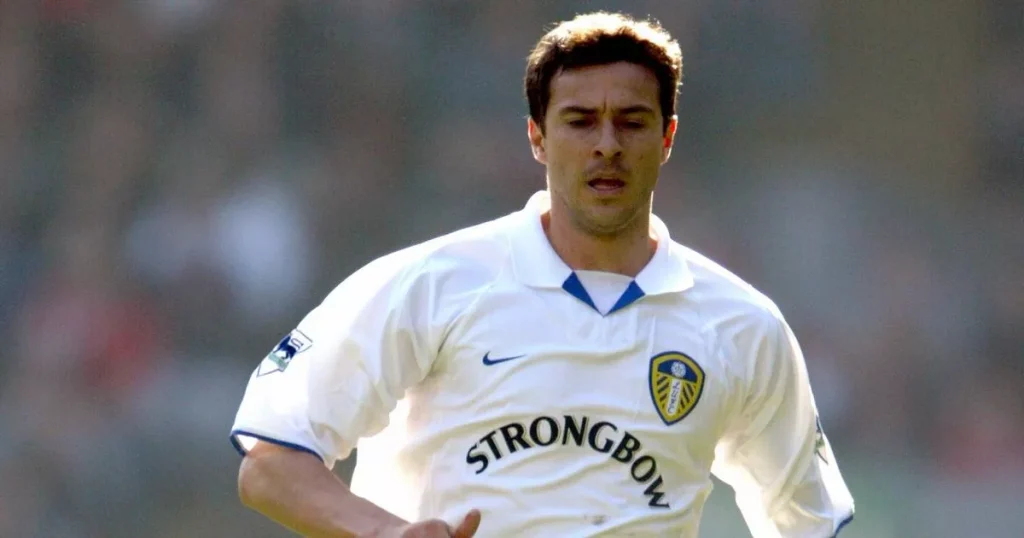 Confederations Cup
Even though Australia had previously defeated a reigning world champion when they stunned Argentina in 1988, they had never achieved such a result at a major tournament. However, at the 2001 FIFA Confederations Cup, Australia's Okon-led side shocked France. Paul Okon recalls, "The French had an outstanding team out, and despite missing a few players, they were favorites to win the Confederations Cup," which Australia won 1-0.
"Although we did not think we could beat the French, I think we deserved the victory. What stands out from the game is the look on the French faces when we scored and their expressions at the end of the game when they realized they had lost. Until we reached the 2006 World Cup, Australia wasn't getting the credit we now get in international soccer.".
Uruguay Disappointment
It looked favorable for the Australian team after their 1-0 home win against Uruguay six months later, putting the team on the verge of historic qualification for the World Cup. But it proved a false dawn for the Aussies as the home side won comfortably in the return leg in Montevideo, although captain Okon still sees the bright side to a significant career setback. Nevertheless, as a positive, the team benefited from the experience a few years later when they did eventually qualify against Uruguay (in 2005), as to what to do in preparation and how to go about things better, and to be honest, it's about the nation and the game rather than individuals."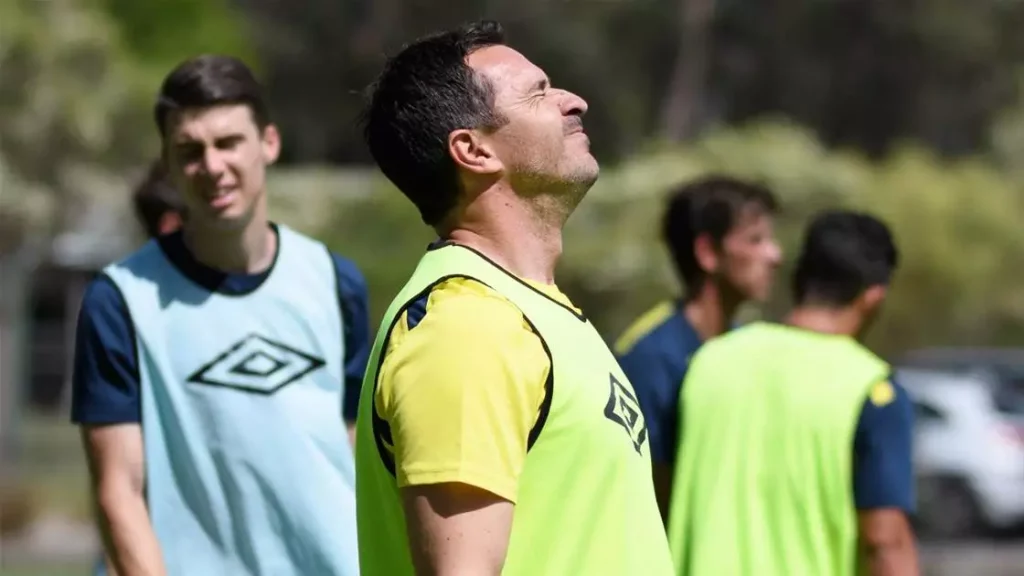 Life After Playing
Since retiring, Paul Okon spent his time preparing the next generation of Socceroos as head coach of the Australian U-20s team. "Coaching is very different from playing," says Paul Okon, "You need many tools in your tool belt. For me, the knowledge is there. I need to know how to impart it and get the players to listen."
In 2016, having signed a two-year contract, Paul Okon was appointed to the Central Coast Mariners manager. He was released at the end of this contract. Now he works part-time as a TV pundit and spends his time coaching his four son's soccer teams and traveling the world studying soccer games.
As one of the most talented players to represent Australia, Paul Okon paved the way for the golden generation that followed.
Paul Okon Playing Career
Position: Defender/Midfielder
Clubs:
Marconi (Australia)
Club Brugge (Belgium)
Lazio (Italy)
Fiorentina (Italy)
Middlesbrough (England)
Watford (England)
Leeds United (England)
KV Oostende (Belgium)
Apoel Nicosia (Cyprus)
Newcastle Jets (Australia)
National Team Honors: 28 appearances (24 as captain)
Teams Managed:
2008–2009: APIA Leichhardt
2009–2010: Gold Coast United (Assistant Coach)
2012–2016: Australia U-20 (Appointed Head Coach)
2012–2016: Australia U-23 (Appointed Assistant Coach)
2016–2018: Central Coast Mariners (Manager)
Personal Honors:
Australian U-21 player of the year (1990, 1991)
Belgian player of the year (1995/96)
Oceania Footballer of the Year (1996)
Italian Super Cup (1998)
Australia: OFC Nations Cup 2000