For many Italia 90 is remembered as one of the lowest scoring and most boring World Cups, but for England fans, it ranks among the most optimistic and subsequently heart breaking tournaments. In typical English fashion, it would be a devastating penalty loss that would leave English fans broken.
Why had this loss in particular felt so gut-wrenching? They'd lost on penalties, to the ruthless 'vorsprung durch' engineered spot-kick machines of the West-German side. 
English football fans still cannot help but cringe when they reminisce about the loss at the penultimate hurdle at the 1990 World Cup. England's uninspiring penalty performance against West Germany casts a frustrating cloud of "What If?" over the English national team, a cloud that still refuses to dissipate today.
When people recount who missed the penalty in the 1990 world cup, two names come into mind, Pearce and Waddle. 
Who Missed Their Penalty in the 1990 World Cup?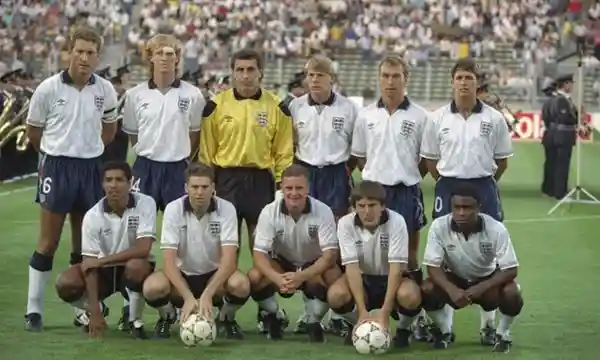 England had a quiet optimism backing them coming into Italia 90, They had been knocked out in the previous World Cup by Argentina in the Semi-finals. Despite a good performance, 2 iconic goals by Diego Maradona would knock England out.
It was the game responsible for both the 'Hand of God' and that incredible slaloming run from his own half. 4 years later however, the team was looking a little worse for wear. Their goalkeeper was on the brink of retirement, they did not have a proper defensive midfielder, and many lacked experience on the international stage.
They had plenty of cause for hope however, Gary Lineker had won the previous World Cup's golden boot, and a young Paul Gascoigne was turning heads as the enigmatic midfielder burst into the national team.
England would surpass many fans' expectations, as they once again made it to the Semi-Finals, this time facing a star-studded West Germany.
England held their own throughout normal time, and kept it level through extra time, taking the game to penalties. Against a German side however, Penalties is never the plan. England would fall, and it would be at the hands of the penalty machines.
It would be Stuart Pearce and Chris Waddle that would fail to convert. Both players devastated to be responsible for a loss that somehow stung even more than the defeat to Argentina 4 years prior.
England's first missed penalty kick came from the eccentric left-back Stuart Pearce. Fondly called "Psycho" by his teammates, he was famous for having a mighty shot and a somewhat unstable temperament. 
Pearce's shot was packed with a fierce power and quite a bit of speed to it. Sadly, the German goalkeeper was able to guess the right direction and blocked it, clutching the ball to his chest.
Chris Waddle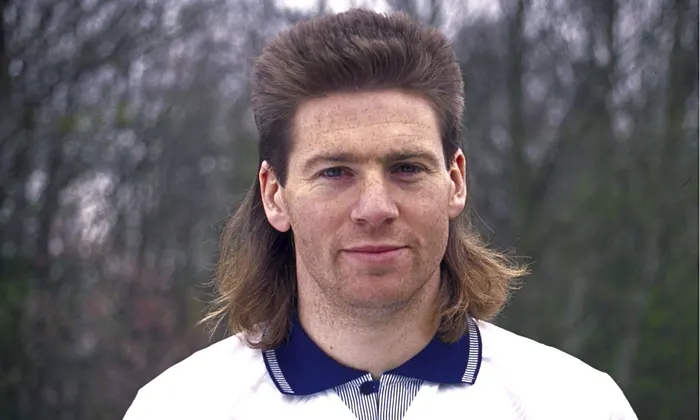 All the hopes and dreams of England sat on the shoulders of Chris Waddle. 
Moments like these are impossible to prepare for, just stepping up alone requires tremendous courage and with the hearts of a nation all dependent on one man, to crumble is entirely expected. The pressure, on this occasion, got to Waddle. He completely missed the target, his shot sailing over the crossbar. England were left with a mountain to climb and would ultimately lose.
The Consequences of Those Misses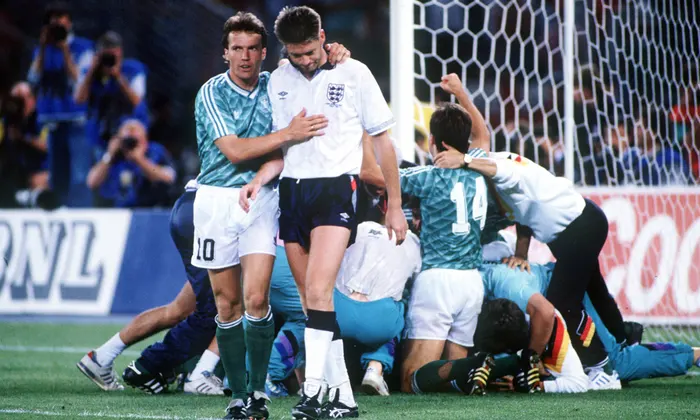 Waddle and Pierce's penalty misses gave West Germany an almost insurmountable lead, one that would require serious mistakes on the West German players part. The players were at ease after England's misses and easily won the shootout, thus advancing to the final. 
England's loss in the penalty shootouts was the opportunity West Germany were desperate for. They had made it to the final of the previous two World Cups, but always fell short of winning the cup.
They would go on to win the whole thing, thanks to a brilliant defensive performance against Argentina. The match would finish 1-0 to West Germany, with the side taking home their 3rd World Cup.
England's semi-final loss was the sad climax to one of England's  greatest World Cup runs since their victory in 1966. This penalty shootout loss would go down in history as a dark moment for English football.
But time heals all wounds, and as fans have recovered this cup run has become legendary for both England's brilliance and it's heartbreaking end. Their performance at Italia 90 is truly praiseworthy and it's much better to remember Pearce and Waddle for their contribution rather than their failure.
With England's national football team stronger than ever, we can cautiously believe that an English world cup victory may be just around the corner. Soon enough, the misery of the 1990 World Cup Semi Final will be a thing of the past.