Our closed, isolationist, anti-competitive professional sports league model has been misapplied to US club soccer for over a century. While the rest of the world adopted open leagues, independent clubs, promotion, and relegation, the American Soccer League has failed time and time again, never reaching their vast potential.
As club soccer grew to dominate the professional sports world, we consistently failed to build a stable and popular top-flight league. Conversely, as fantastic accomplishments of American players and clubs faded into relative obscurity, stable European leagues built legacies.
Despite a century of failed attempts to impose our closed provincial sports model on soccer, Our domestic pro sports establishment remains undeterred. So please sit back and hear a tale of the remarkable resilience of US club soccer and its chronic unrealized promise.
Watch scores of storied American clubs rise to glory in the twentieth century, only to expire in the hands of shortsighted owners with monopolistic tendencies who can't stop imposing their closed domestic sports model on an open and global game.


Revel in remarkable individual performances from American club players, only to see their extraordinary accomplishments washed away in a series of purges, bankruptcies, and reorganizations.
See club soccer blossom internationally under a stable free market model featuring independent clubs arranged in open leagues while our closed soccer leagues expire individually.
See MLS amass unprecedented controls over the quality and potential of every US club so that they may continue to misapply a professional sports business model suited for our dominant, isolated domestic sports leagues on a game that enjoys neither local dominance, splendid isolation, nor domesticity.
Albert Einstein defined insanity as "Doing the same thing repeatedly and expecting different results ." Welcome to the history of US club soccer. Despite a history as long and deep as most international powers, remarkable club successes, notable international accomplishments, record-breaking individual performances, storied clubs, enhanced mechanisms to shield owners from risk, and three consecutive decades of record youth participation, our club game falls further short of reaching its promise today than ever before.
No matter how well-meaning, innovative, controlling, swashbuckling, and briefly exciting, every attempt to install our closed domestic sports model on soccer has come up frustratingly short.
Yet, US sports owner ignorance of the dramatic success of open league soccer, in which independent clubs vie for promotion to higher leagues and against relegation to lower ones, remains startlingly uniform and rigid.
This is how it happened.
1880
Paterson, FC founded. The first US superclub would be re-branded as Paterson Silk Sox before ending their fifty-year run as the New York Giants of the American Soccer League.
1884
The American Football Association is formed in Newark, NJ, by a group of ex-British enthusiasts. This is Mark's fourth attempt at creating a soccer governing body in the United States.
1892
An open league system is adopted by English football's governing body, with promotion/relegation between two top leagues consisting of independent, professional, autonomous clubs.
In addition, a decision is made by the FA to continue running the existing FA Cup, a competition open to all league, amateur, and professional clubs in the country. This prototype open league model remains intact today and is used by virtually every major footballing nation.
1893
Amateur New York clubs break away from the American Football Association due to its preference for semi-pro clubs.
1894
The American League of Professional Football begins to play. A group conceives the six-team ALPF of National League baseball owners. League adopts a winter season, uses empty baseball stadiums, and rosters composed of off-season baseball players.
It was the first significant attempt to establish a closed professional American soccer league, but any of the existing soccer associations did not promote it. As a result, ALPF collapses among heavy financial losses.
1895
Despite the collapse of the ALPF, the National Association Football League (NAFL) is formed by lifting top teams from New York City and New Jersey regional leagues. Founding members of this second US closed league attempt include Kearny Scots, who still endure.
1898
As a result of waning fan interest, the NAFL is suspended.
1904
The world governing body, FIFA, forms. National soccer organizing bodies need to unite US soccer supporters and secure membership.
St. Louis clubs win silver and bronze medals in the St. Louis Olympics.
1906
Despite being a professional league, the St. Louis Soccer League does not adopt the promotion/relegation open league system that has already produced a thriving, stable pro league in England.
A closed league model is used in New York/New Jersey to revive the NAFL.
1913
After nine years of infighting between rival factions seeking to gain FIFA sanction, the international soccer body finally accepted a bid for US membership. Unfortunately, like many European counterparts, the United States Football Association begins with a divisive rift between professional and amateur club supporters that will persist for half a century.
Yet, despite delays in sanctioning, the USFA (US Soccer) is the only independent federation in the Western Hemisphere north of Argentina to be recognized by FIFA. USFA chooses not to impose an open league model on US club soccer.
1914
Per FIFA mandate, our first truly national soccer tournament is born. Modeled on the FA Cup, originally called the National Challenge Cup, it is only the second tournament of its kind in the western hemisphere. It would later be renamed the US Open Cup.
The Southern New England Football League (SNEFL) forms under a closed league model.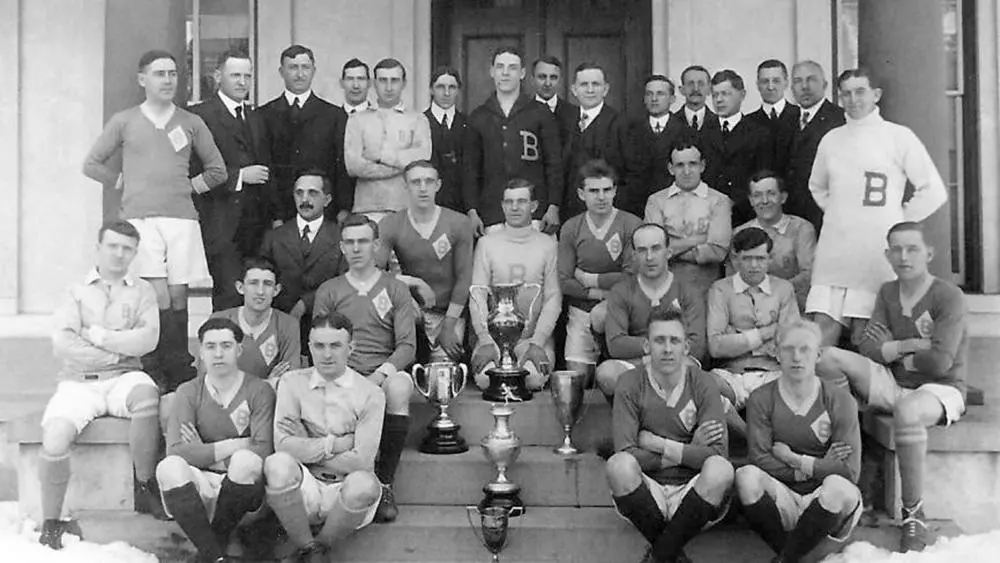 1918
Bethlehem Steel FC – Charles Schwab's superclub – poses for a glamor shot following the third US Open Cup victory.
1921
With NAFL merging with SNEFL to form the nucleus of the American Soccer League, poor, low-performing clubs stagnating in their respective closed leagues are purged. Likewise, since the ASL is a closed league, struggling clubs must be purged.
Despite a rapid proliferation of well-funded clubs in St. Louis, Chicago, Detroit, and on the eastern seaboard, USFA does not choose to open leagues. As European soccer digs out from under the ashes of World War 1, the golden age of US club soccer begins.
1922
Citing baseball as a "game" and not "commerce," Supreme Court Justice Oliver Wendell Holmes upholds anti-trust exemption for Major League Baseball, securing the future of the American closed league professional sports model.
Sam Marks builds 10,000 seat soccer-specific stadium in East Providence, RI, for his Fall River Marksmen.
1923
Professional team sports in the United States are dominated by the American Soccer League, which is second only to the National League in popularity.
1924
An ASL championship is celebrated by the Fall River Marksmen. However, ASL refuses to allow clubs to enter the National Challenge Cup (US Open Cup). Scottish newspapers refer to the poaching of top players by ASL owners as "The American Menace."
1925
US striker Archie Stark sets world record for goals in a top-flight league season. His mark of 67 goals in 42 games for Bethlehem Steel FC remains unsurpassed.
With the ball at his feet, Archie poses with the rest of Bethlehem Steel, FC, in their soccer-specific stadium. Like Stark's scoring record, Steel Field still stands today. ASL match attendance regularly passes 10,000.
1926
ASL establishes the first international club league in the world with three ASL and five top Canadian clubs. In addition, the Austrian superclub Vienna Hakoah tours the US and shatters all soccer attendance records.
Hakoah draws 25,000, 30,000, and 36,000 fans in its first three games against ASL opponents. Then, on May 1, 46,000 spectators turned out at New York's Polo Grounds to see them defeat the New York Giants – the largest attendance for an American soccer match until 1977.
1927
The problem of cash-strapped low, performing clubs lingering in US closed soccer leagues strikes again. A league office decision drops the recently purchased Philadelphia FC from the season due to a poor start. To balance the remaining schedule, the league abruptly drops Hartford.
1928
The American Soccer War begins, resulting in the reorganization of the entire closed ASL. ASL demands Open Cup competitions be moved to the end of the league season or teams exempted until then. USFA (US Soccer) refuses.
ASL orders teams not to participate in the US Open Cup. However, three teams defy the league and play anyway: New York Giants, Bethlehem Steel FC, and Newark Skeeters. These clubs are fined and suspended by ASL President Bill Cunningham. The USFA suspended the entire league after the ASL refused to reverse fines.
With the aid of the Southern New York State Association, the USFA assembles the three renegade ASL teams, forming the Eastern Soccer League. Against the Eastern Soccer League and USFA, SNYSA teams up with the ASL. During the season, New Bedford Whalers move up to the ESL.
1929
New Bedford returns to ASL due to dissatisfaction with ESL play. An exhausting compromise was reached between the ASL and USFA. In another attempt to rid the league of underperforming and poor teams, the ASL abandons the partially completed fall 1929 season and merges the strongest teams with better ESL teams to form the Atlantic Coast League.
Despite a record number of functioning soccer clubs, USFA does not attempt to open leagues.
1930
USMNT makes the first and only World Cup semifinal appearance. Fall River Marksman Bert Patenaude notches the only hat trick ever by an American in the tournament, scoring three against Belgium. Bethlehem Steel FC folds.
1931
Fall River Marksmen fold.
1933
US club soccer's first golden age ended with the reorganization of the American Soccer League.
The ASL 2 is an entirely new league formed with a brand new line-up of teams, but it elevates strong amateur and semi-pro teams from local leagues, including the storied NAFBL teams Kearny Irish and Kearny Scots.
The league is initially limited to New York, New Jersey, and Philadelphia. In US club soccer history, it will become the longest-surviving extra-regional league.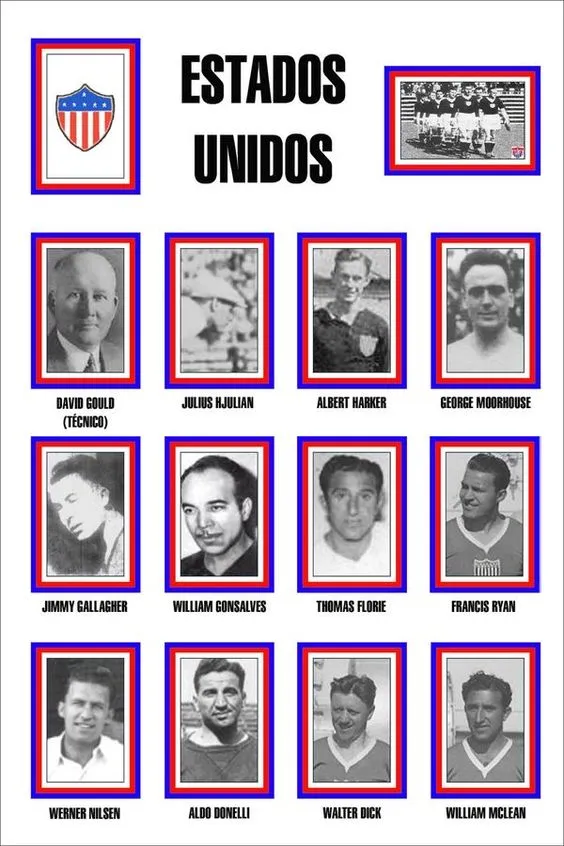 1934
Losing 7-1 to Italy in the first round, the USMNT exits the first World Cup.
1937
Five consecutive ASL II championships are won by Kearny Scots. Charlton Athletic's first US tour is sponsored by ASL II.
1945
The United States Football Association changes its name to the United States Soccer Football Association.
1946
A closed franchise league model was adopted by the North American Soccer Football League (NASFL). Liverpool FC's first US tour is sponsored by ASL II.
1947
NASFL folds.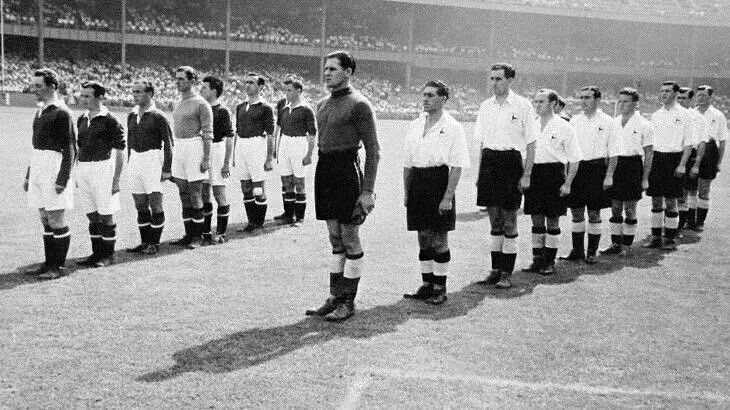 1950
Manchester United's first US tour is sponsored by ASL II.
In the third appearance in the first four World Cup Finals, USMNT stuns England National Team 1-0 in the first round with a roster composed entirely of US club players.
1960
The second International Soccer League (ISL II) is formed from imported international clubs. Participants include Bayern Munich, Sporting Lisbon, Red Star Belgrade, and a US club of stars from ASL II.
1966
There is a collapse of ISL II. However, midwestern and northeastern franchises are added to the ASL II network.
United Soccer Association (USA) and National Professional Soccer League (NPSL) are formed due to the high American television audiences for the World Cup. Both leagues are closed franchises.
Lamar Hunt and Jack Kent Cooke are the leaders of the United Soccer Association, and FIFA sanctions it. NFL greats Dan Reeves and Bill Bidwell own NPSL teams. To gain an edge over NPSL rivals, the USA imports exclusive international clubs for their inaugural season under the ISL II model.
1967
There is a battle for the same market between USA and NPSL, and the latter nearly goes bankrupt.
1968
North American Soccer League is formed by merging USA and NPSL. However, it retains the closed league, franchise model.
1970
NASL drops to five clubs.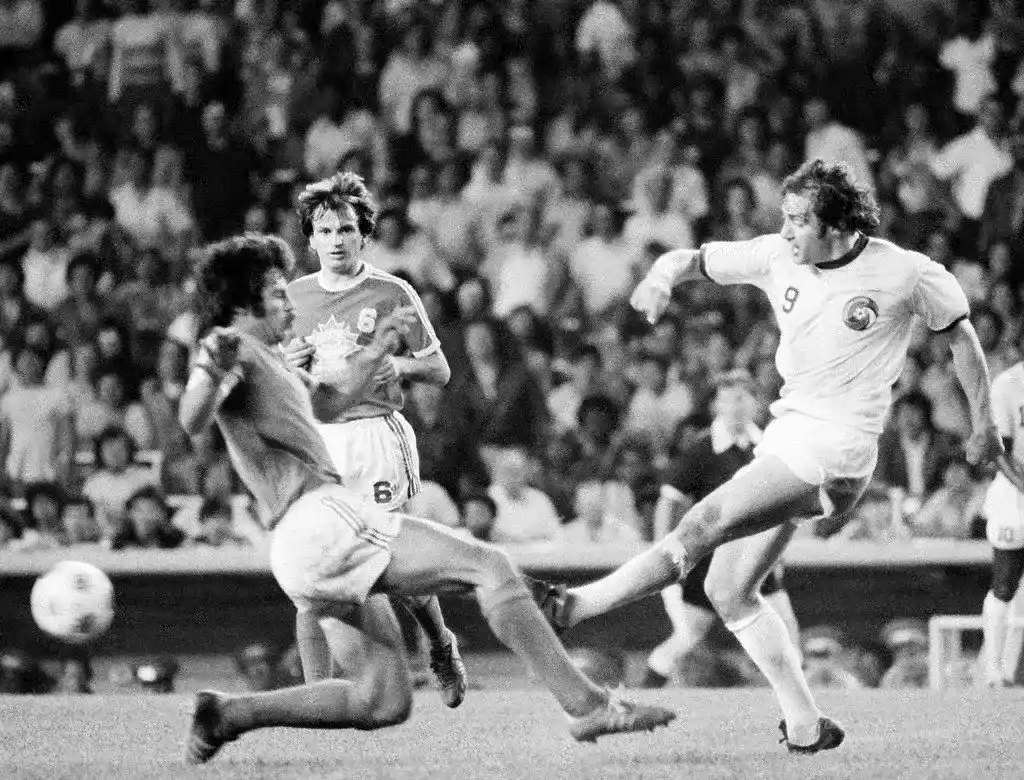 1971
New York Cosmos admitted into NASL
1973
Philadelphia Atoms make the cover of Sports Illustrated.
1974
The second golden age of US club soccer begins. NASL reaches twenty clubs. Seattle Sounders admitted into NASL. New York Cosmos sign Pele.
San Jose Earthquakes and Portland Timbers were admitted into the NASL.
1976
It is announced that Giorgio Chinaglia will join Cosmos.
1977
Giants Stadium draws 77,691 fans for the Cosmos-Fort Lauderdale Strikers playoff game, breaking the record set forty-nine years earlier by Vienna Hakoa and the ASL's New York Giants. Soccer Bowl '77 saw Cosmos defeat the Sounders.
1980
For NASL telecasts, ABC averages 2.7 ratings – about 2 million households – more than double the ratings of any MLS Cup telecast and ten times the average MLS regular season rating. San Jose Earthquakes, George Best, and Guus Hiddink join the league.
1983
World's longest-surviving closed franchise soccer league, ASL II, folds. A closed league franchise model was used for the United Soccer League (not to be confused with the United Soccer Leagues). Seattle Sounders depart NASL.
1984
Soccer is the most popular youth sport in the United States. Olympic soccer matches are sold out at the Los Angeles Coliseum. An abbreviated 7-game season begins in San Jose, Victoria, Seattle, and Portland in the Western Alliance Challenge Series (later the Western Soccer Alliance).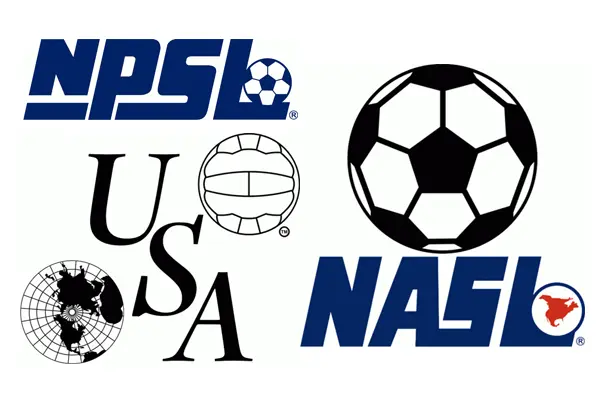 1985
Soccer Bowl championship won by Chicago Sting. Using the closed franchise model, the NASL is the seventh extra-regional American top-division soccer league to collapse. Portland Timbers reincarnated into WSA. USL folds.
As NASL collapses, New York Cosmos is reorganized into a local soccer academy, becoming the most famous US soccer club since Fall River Marksmen and Bethlehem Steel FC.
1986
The collapse of NASL and ASL 2 leaves only four functioning professional outdoor soccer clubs in North America – the lowest number since 1905. As a result, USMNT fails to qualify for the ninth consecutive World Cup Finals.
1987
In Texas and neighboring states, the Lone Star Soccer Alliance debuts as a closed franchise league. Additionally, as a closed franchise league, the third American Soccer League (ASL III) debuts in the eastern United States.
1988
A first-division professional league must be established by the USSF before FIFA awarding the World Cup 1994 to the USA.
1989
An eight-club outdoor season debuts for the Sunbelt Indoor Soccer League (SISL), an indoor league run by former NASL executive Francisco Marcos. Paul Caliguiri scores against Trinidad and Tobago in a critical World Cup qualifier, catapulting USMNT into the finals for the first time since 1950.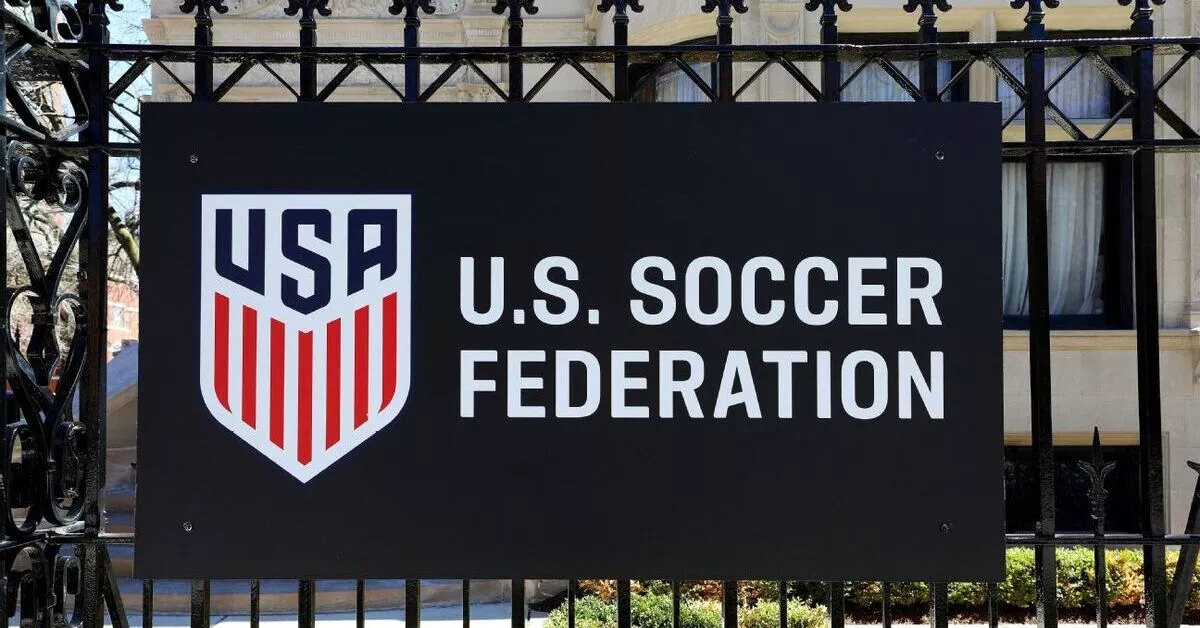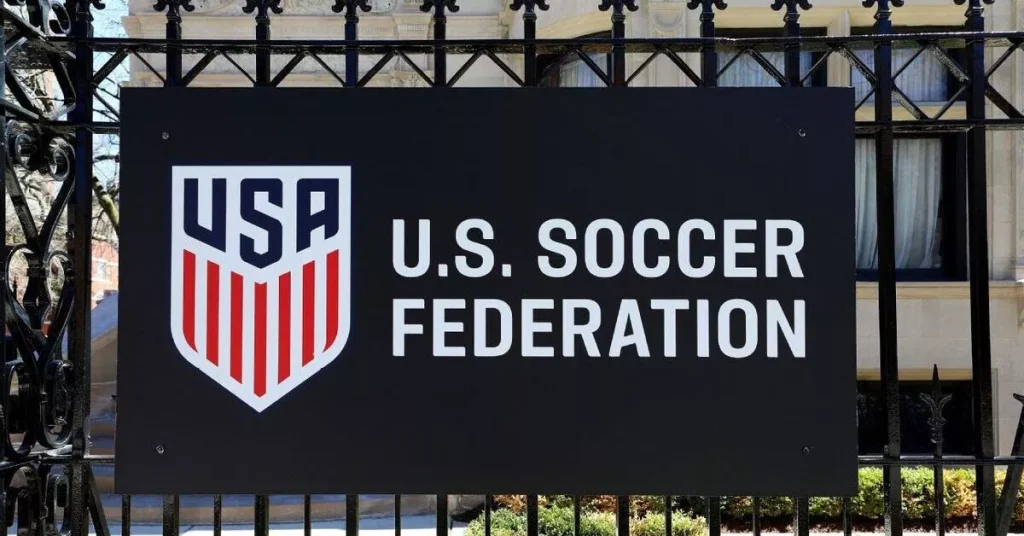 1990
Alan Rothenberg defeats USSF President Werner Fricker. The WSA and ASL III merge to form APSL, a closed franchise league. FIFA sanctions the APSL as the second-division league in the United States.
In addition to Marcelo Balboa, Tab Ramos, Kasey Keller, and John Harkes, they employ future US Men's National Team stars.
1991
Like their top-flight closed league predecessors, APSL purges non-performing, financially weak clubs to stave off insolvency.
1992
With 21 clubs under a closed franchise system, the SISL outdoor league becomes the United States Interregional Soccer League (USISL). USSF President Alan Rothenberg heads an investment group vying for FIFA's first division status with the APSL, USISL, and indoor MISL.
1993
Closed franchise Canadian Soccer League folds. As a result of Rothenberg's leadership, Major League Soccer (MLS) was created in the United States.
In the eighth attempt in US club soccer history, FIFA sanctions MLS despite continuing to adhere to a closed franchise model. The USMNT played a record 34 matches in preparation for the 1994 World Cup Final – nearly an entire season for a club team.
1994
Despite the country's lack of a running first-division soccer league, the 1994 World Cup drew a record 3.6 million spectators, at an average of 67,000 per game.
For the first time since 1930, the USMNT advances to the second round. The Seattle Sounders have been reincarnated as the APSL.
1995
The A-League replaces the APSL. In addition, an agreement is reached between the A-League and USISL to act as MLS farm systems, a consolidation of power unprecedented in over a century.
FIFA sanctioned a three-tiered league structure for the first time in the United States, although clubs are still institutionally barred from moving between divisions. In Copa America, the USMNT advanced to the semifinals.
1996
It's time for Major League Soccer (MLS). A wide range of intrusive top-down policies and procedures are applied by US Soccer to protect and control the game in our closed pro sports model.
As a single entity, the league owns the teams and manages them as separate franchises owned by investors/owners. MLS controls player salaries, signings, and trades, limits teams to five foreigners, institutes a salary cap of .25 million per team, and limits player salaries to $175,000 to limit team autonomy and control the league's growth.
Every team's owner/investor invests $75 million to cover operating losses expected during the league's first five years.
Jorge Campos joins LA Galaxy. The inaugural MLS Cup is won by DC United. A record-breaking 17,695 people attend MLS games on average. To gain second-division status, the USISL establishes the Select League of top teams.
1997
Second-division status is granted to the Select League under the name of the A-League after they merge with the A-League. As a result, over 1000 fewer fans attend MLS games on average each year.
1998
CONCACAF Champions Cup was won by DC United. Defeating South American club champion Vasco De Gama in the InterAmerican Cup is a high point for US clubs in international competition.
MLS fields record twenty-two players on World Cup rosters.
1999
The United Soccer League replaces the USISL. The American League is absorbed into USL-1 and recognized as the second division, while the American League-2 is recognized as the third division.
2000
Don Garber, former NFL International chief, was named Commissioner of Major League Soccer following his failed attempt to export closed league, single-entity American football to Europe.
13,366 is the lowest average attendance in MLS history. CONCACAF Champions Cup is won by LA Galaxy.
2001
By releasing Tampa Bay Mutiny and Miami Fusion from MLS contracts, ten teams are now contracted to the league. The Portland Timbers have been reincarnated into the A-League/USL-1.
MLS Commissioner Don Garber assembles MLS owners into Soccer United Marketing. SUM immediately obtains marketing rights for USMNT, the Mexican national team, and MLS. It becomes an additional source of income for MLS owners, an insulating league from financial and supporter pressure.
2002
The USMNT reached the World Cup quarterfinals for the first time since 1930. The San Jose Earthquakes were reincarnated into Major League Soccer.
2003
MLS sells Tim Howard to Manchester United for a $4 million transfer fee.
2006
Sunil Gulati assumes the presidency of the USSF. Keeps day jobs as an economics professor at Columbia University and President of Kraft Soccer (New England Revolution MLS operating group)
World Cup Final between Italy and France draws roughly 17 million US viewers – approximately 16 million more than any MLS Cup. MLS sells Clint Dempsey to Fulham, FC, for a $4 million transfer fee.
Once In A Lifetime – The Extraordinary Story of the New York Cosmos debuts in theaters. After that, San Jose Earthquakes moved to Houston and became the Dynamo.
2007
David Beckham signs with MLS. The MLS average attendance rises to 16,202.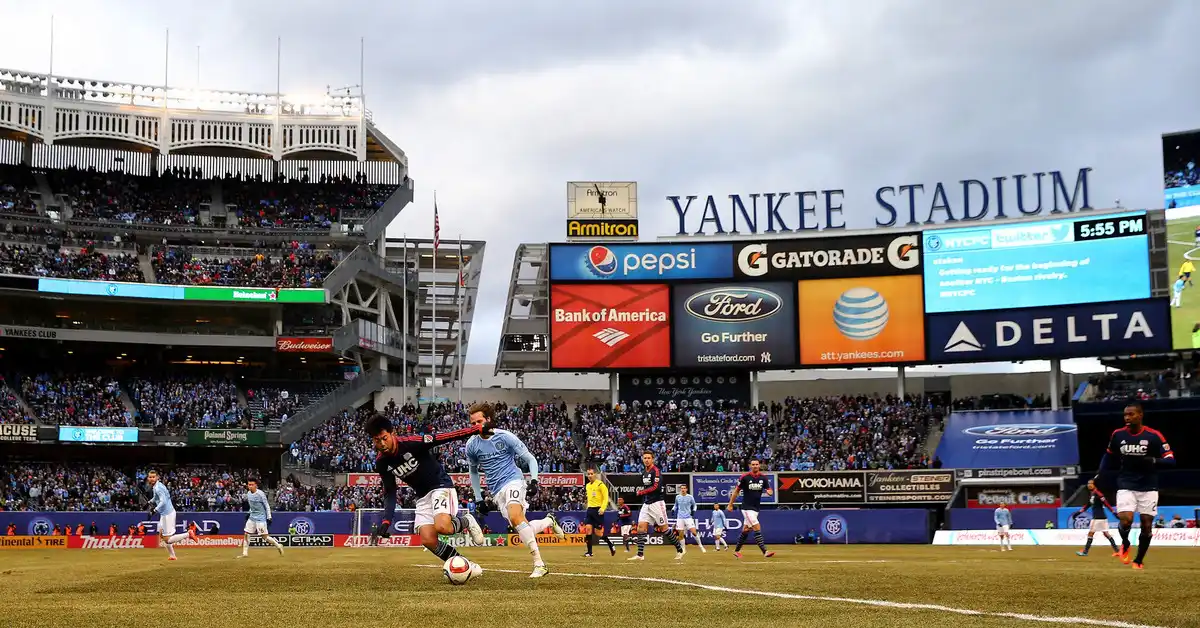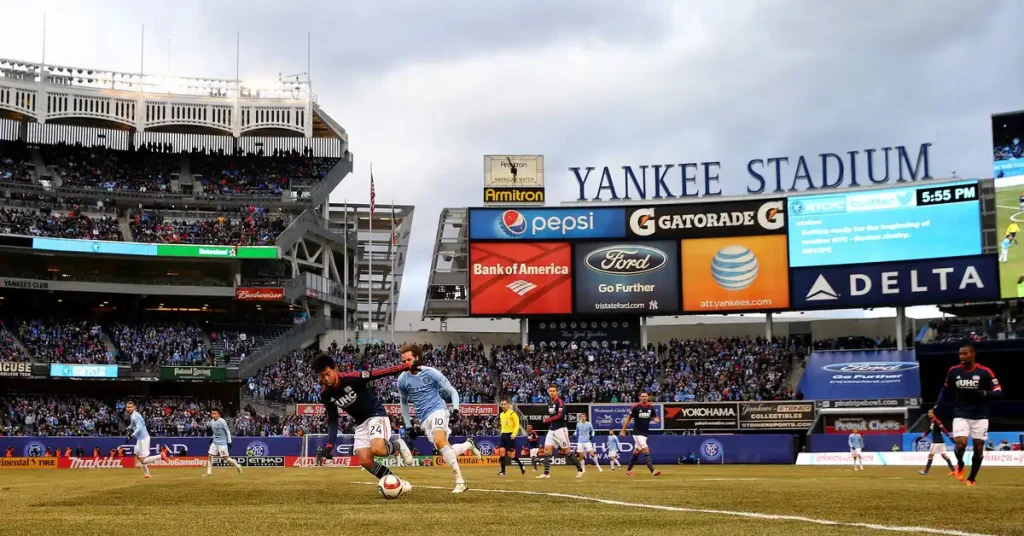 2008
MLS sells Jozy Altidore to Spanish first-division club Villareal for a record transfer fee of $10 million. San Jose Earthquakes re-reincarnated into MLS.
FIFA President Sepp Blatter announced preferences would be given to prospective World Cup host nations who adopt an open league model featuring promotion and relegation.
Once completed, this move will leave the United States the last major soccer nation running a closed league franchise model for domestic club play. As a result, average MLS attendance drops 1.8%.
2009
Seattle Sounders re-reincarnated into MLS for a reported franchise fee of $30 million and average nearly 30,000 fans per game. MLS sets Portland Timbers re-reincarnation for 2011. As of early June, MLS average attendance drops 8.8%, despite Seattle's remarkable success.
USL Division 2 Puerto Rico Islanders advance further than all MLS teams in CONCACAF Champions League play. US President Barack Obama announces USA bid for 2018 World Cup Final.
On loan from MLS to AC Milan, David Beckham makes it known that he would like to stay with the Italian club instead of returning to the LA Galaxy – despite being promised an MLS franchise upon retirement.
MLS Commissioner Don Garber threatens to move storied DC United unless a new stadium deal is struck. As of early June, MLS average attendance drops 8.8%, despite Seattle Sounders averaging over 30,000 per game.
MLS Commissioner Don Garber responds to the question on promotion/relegation and open league play on the MLS website: "Unfortunately, our country does not have the infrastructure to support promotion/relegation at this time. We'll continue to monitor this, but it will likely be at least ten years before promotion/relegation could ever be considered."
Inter Milan and Chelsea play a pre-season friendly in front of more than 81,000 American fans – selling out the Rose Bowl. Americans purchase more World Cup 2010 tickets than citizens of any other nation.
2010
Despite remarkable successes in return to top-flight play, Seattle Sounders announce shutting down season ticket sales with Qwest field half empty three months before opening day.
Division 2 Puerto Rico Islanders defeat flagship MLS outlet LA Galaxy 4-1, in Los Angeles, in CONCACAF Champions League, play.
Citing a 75% failure rate for lower division clubs trapped in closed leagues, USSF announces a $20 million means test for majority owners of Division 2 clubs. Forces community-owned Puerto Rico Islanders to face possible relegation to D3.
USMNT breaks all records in American World Cup TV audiences, drawing over 20 million viewers as the team struggles to advance to the tournament's second round.
European friendlies combine for record crowds, selling out stadiums coast to coast. MLS player representation on World Cup rosters drops to a record low of five, down from twenty-two in 1998.
ESPN2 ratings for regular season MLS matches drop 16%, slipping below WNBA.