Among the best-known English football clubs of all time, Aston Villa has produced many stars who have become legends in the game. They were one of the five English clubs to win the European Cup and one of the founding members of the Premier League in 1992. In this article, we review the Aston Villa greatest players from his history.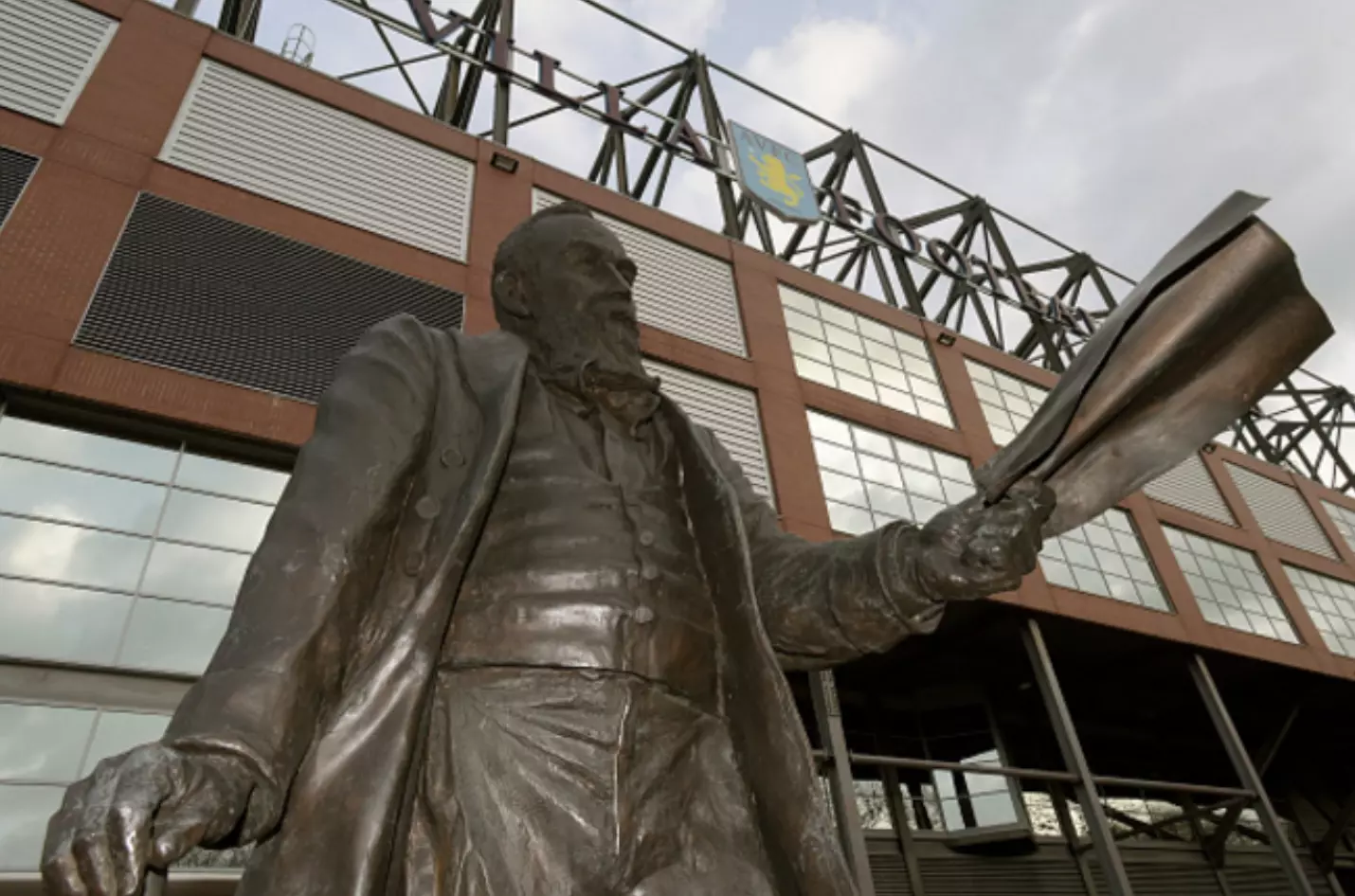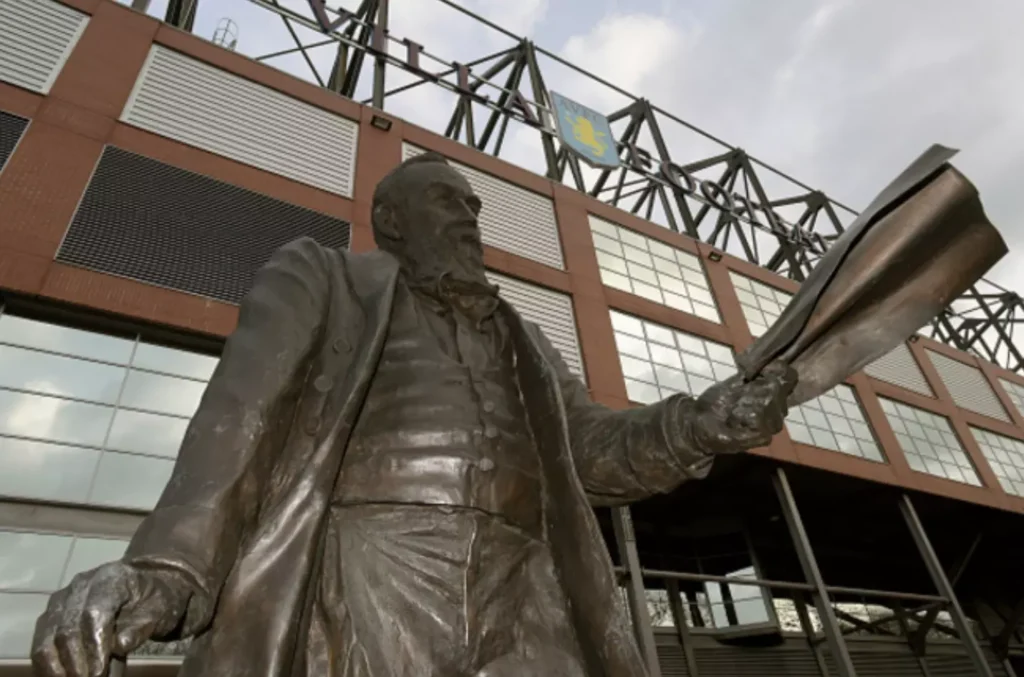 William McGregor
A true football legend, McGregor was the brains behind the formation of the Football League in 1888. A draper with premises near Aston Park, McGregor rallied support for a competition that would give clubs from the Midlands and the north regular competitive matches.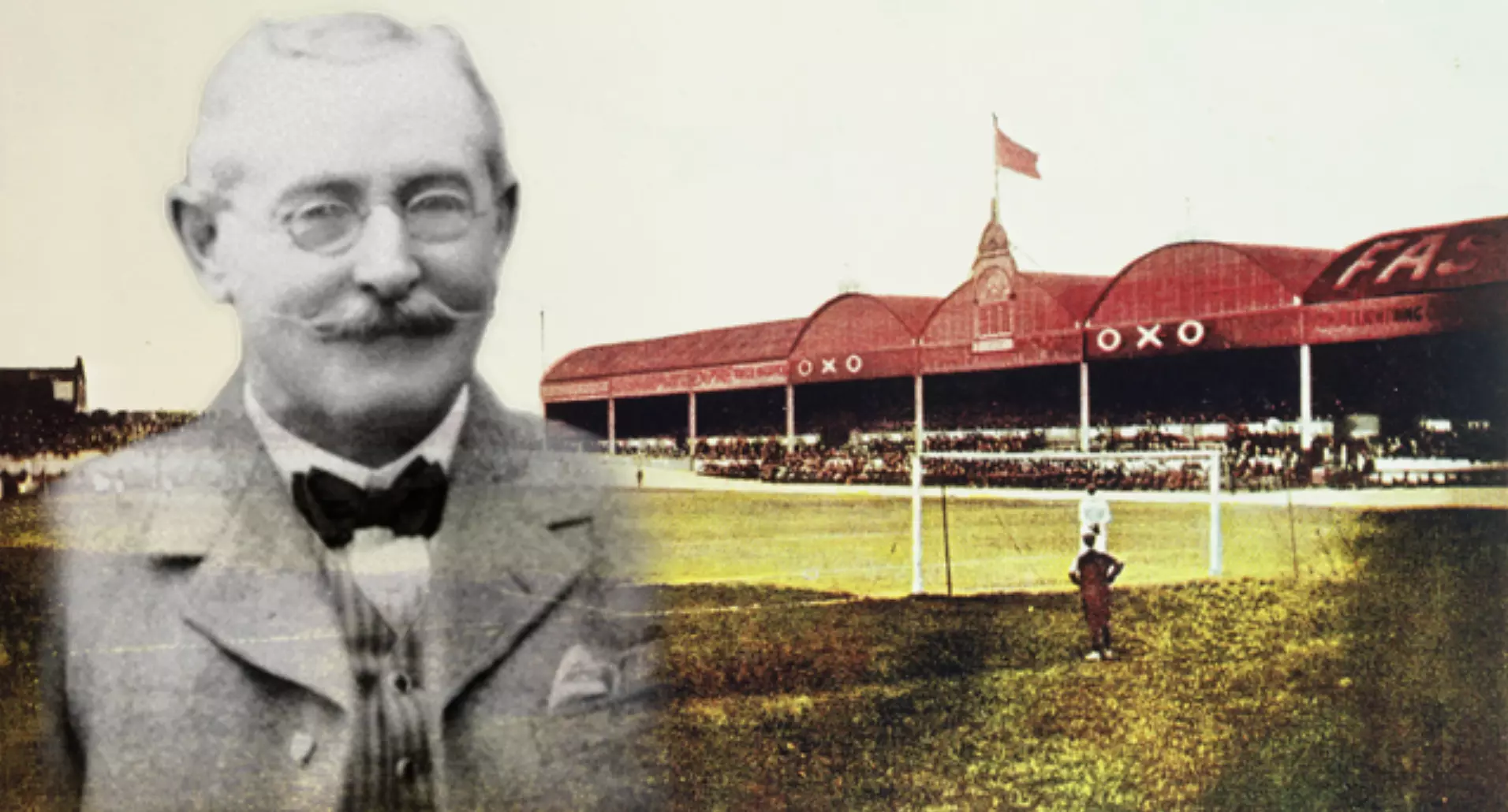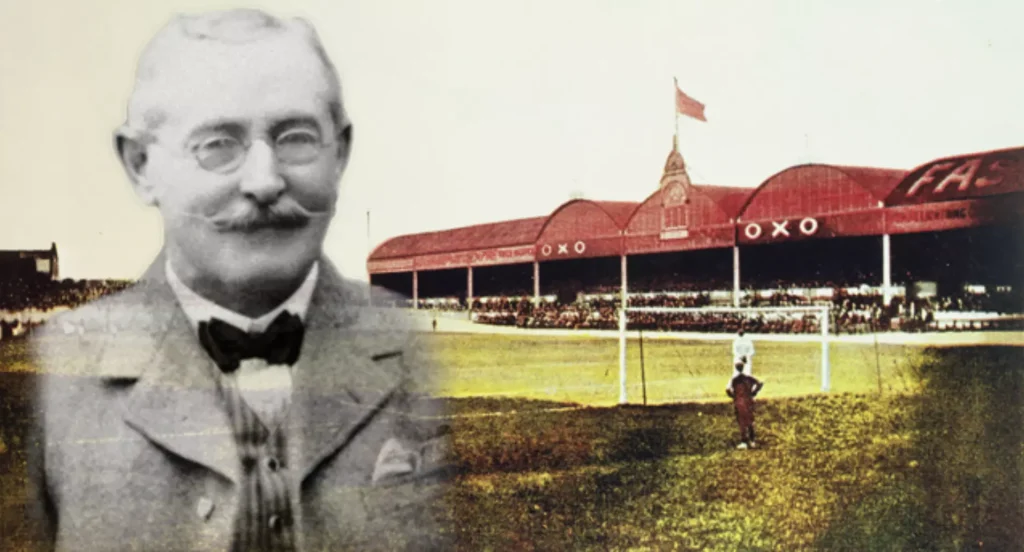 George Ramsay
1876-82 player, 1884-1926 as club secretary
Ramsay became a vital team member, assuming the role of captain, which he held for four years. Ramsay led Villa to their first trophy success in 1880 when they won the Birmingham Senior Cup.
Wearing a polo cap and long pants, George Ramsay was a star, and the crowds loved him. He was one of the greatest dribblers of his time and a master of close control. He was a central figure in a great trio of Club pioneers, William McGregor and Fred Rinder being the other two.
Ramsay (with Rinder) negotiated the lease of Villa Park after earlier 'finding' the Perry Barr ground. However, he was forced to quit the game through injury in 1882 and was appointed Secretary in 1884, serving in that capacity until 1926.
During that time, he saw Villa win the FA Cup and League Championship six times. Ramsay became an honorary advisor and a vice-president of the club until his death at Llandrinod Wells in October 1935, which ended a 59-year spell with the club.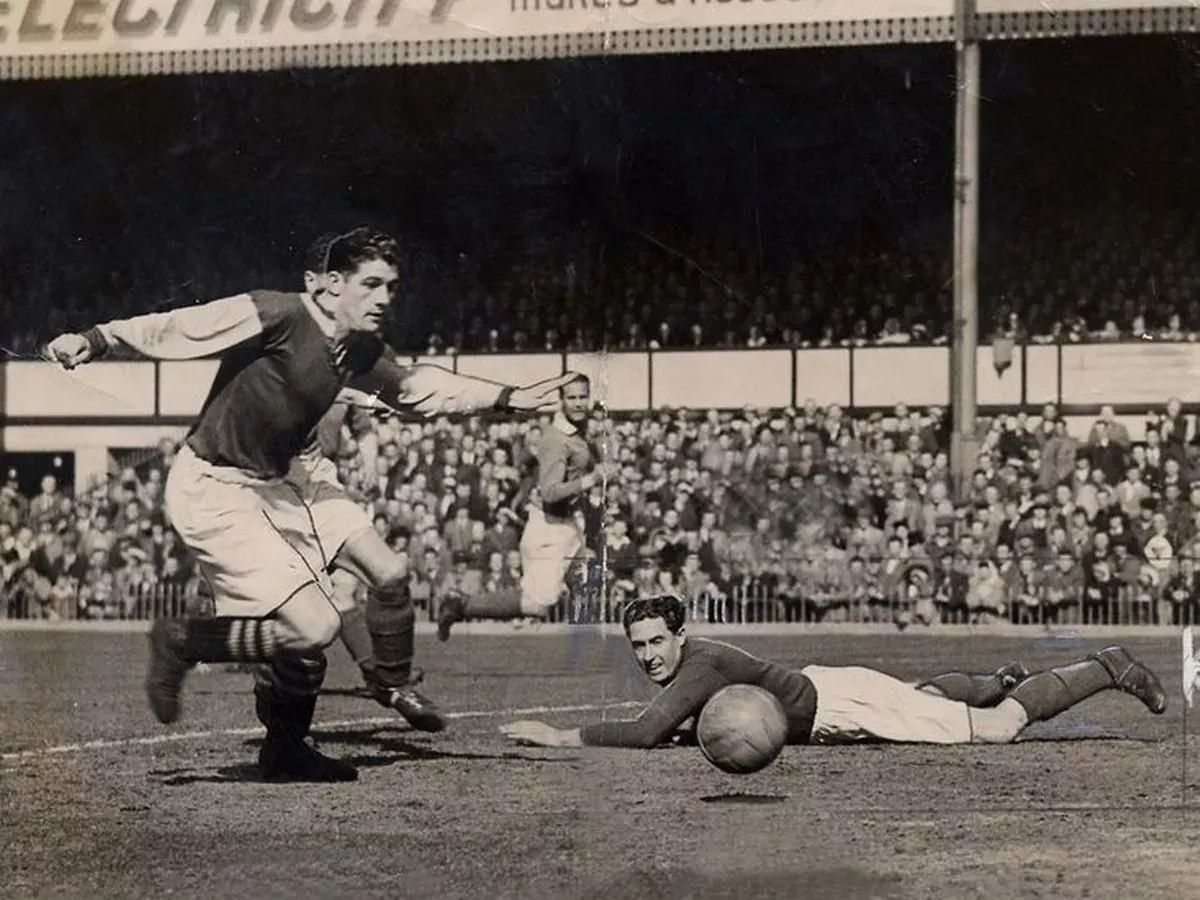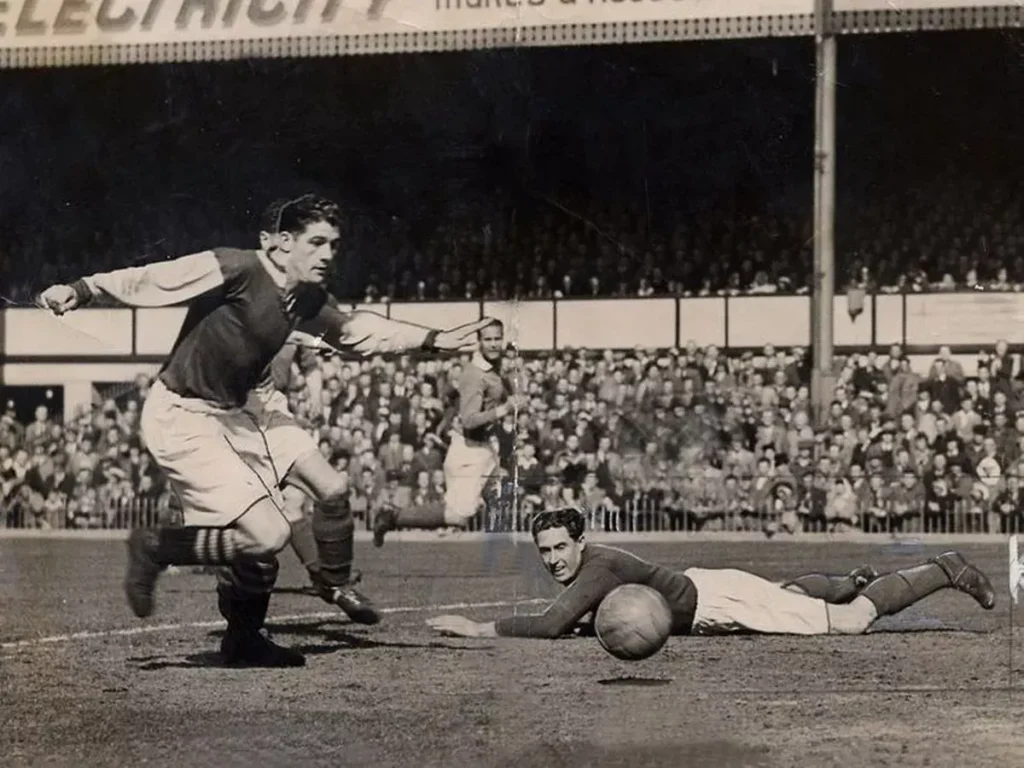 Trevor Ford
1946-51, 128 Appearances, 61 Goals
Welsh international Trevor Ford joined Villa in 1946 after scoring 53 goals in 47 outings for hometown club Swansea. He made his Villa debut in a 2-0 win at Arsenal in January 1947 and scored nine goals in nine games that season.
Ford scored 18 goals in the following two seasons – his finest moment coming as he grabbed four goals in the 5-1 demolition of Wolves in December 1948. Ford scored 61 goals in 128 Villa appearances before moving to Sunderland for £30,000 in October 1950.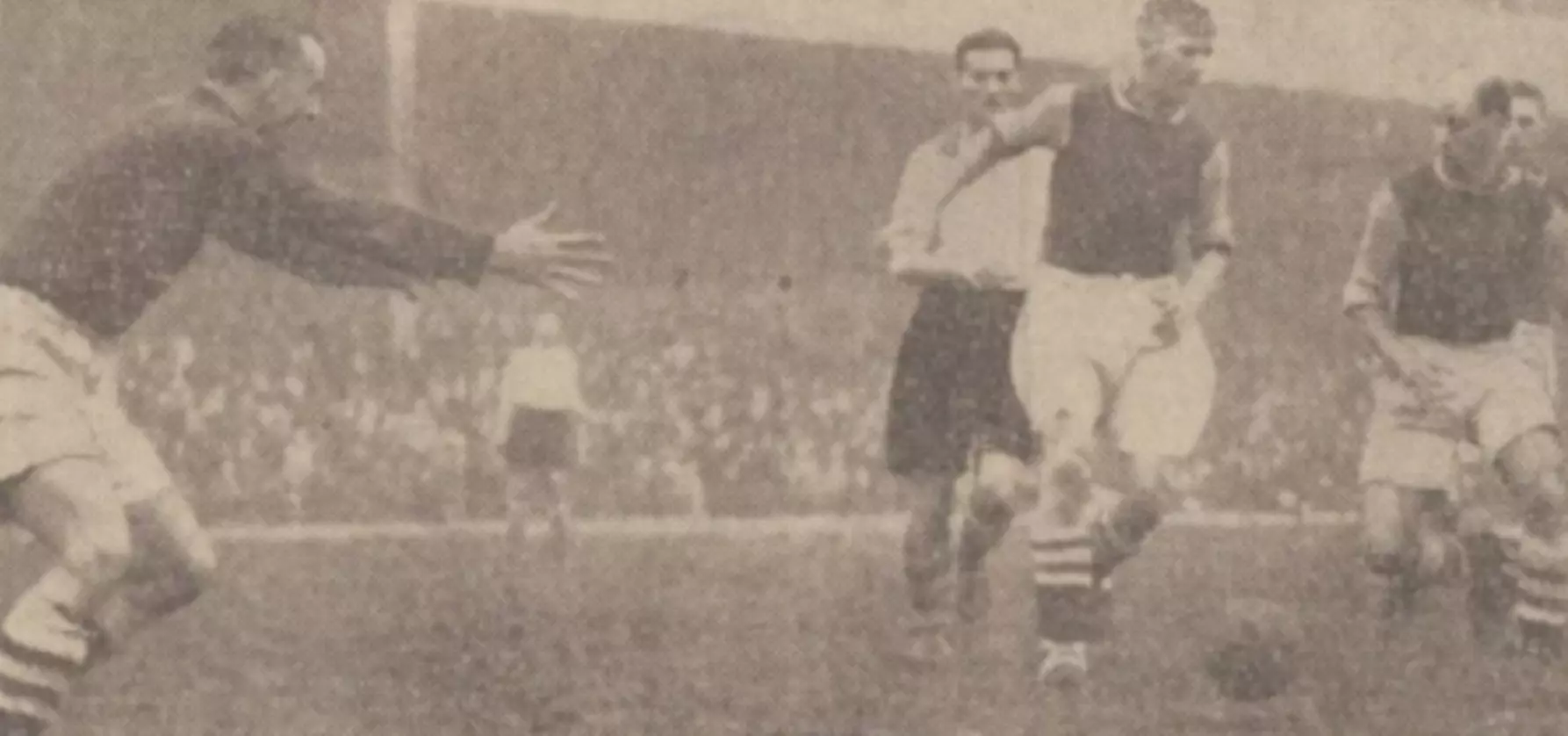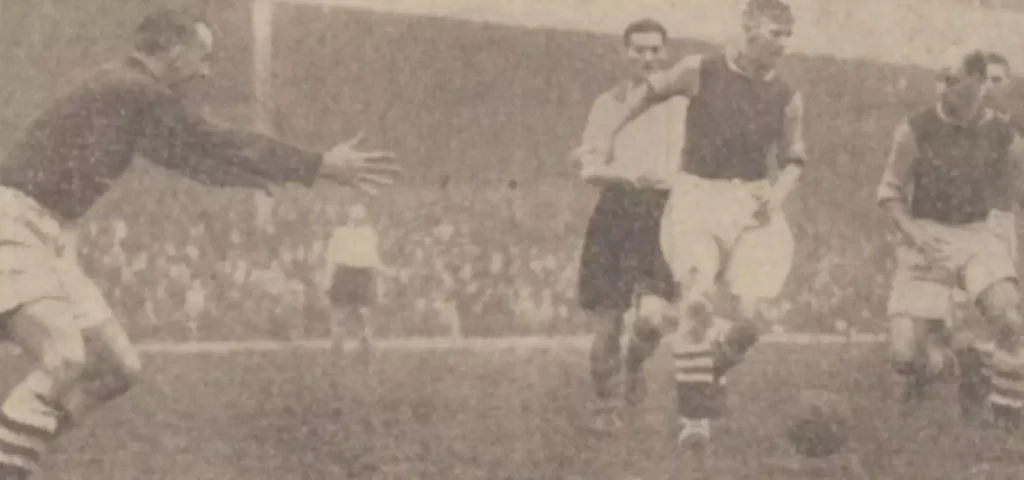 Eric Houghton
1929-47 as a player, 1953-58 as manager
One of the most respected figures in Villa's history, Houghton had an excellent reputation as a player and a manager. On the field, he had a reputation for having one of the hardest shots in the game, and legend has it that he twice fired the ball through the back of the net.
Houghton made nearly 400 appearances and scored 170 goals between his debut in 1930 and his departure to Notts County in 1947. And a decade later, Houghton was in charge when Villa won the FA Cup.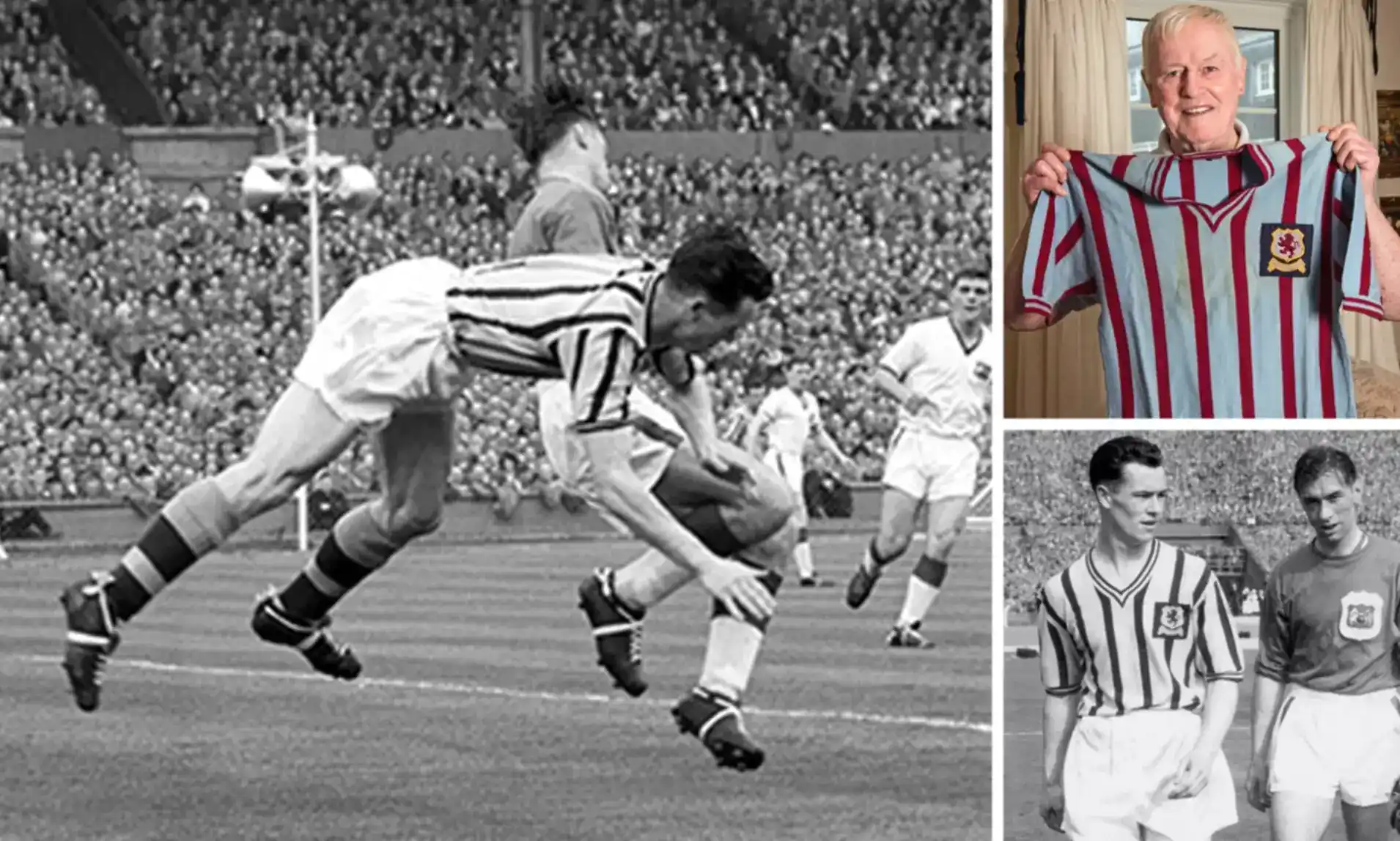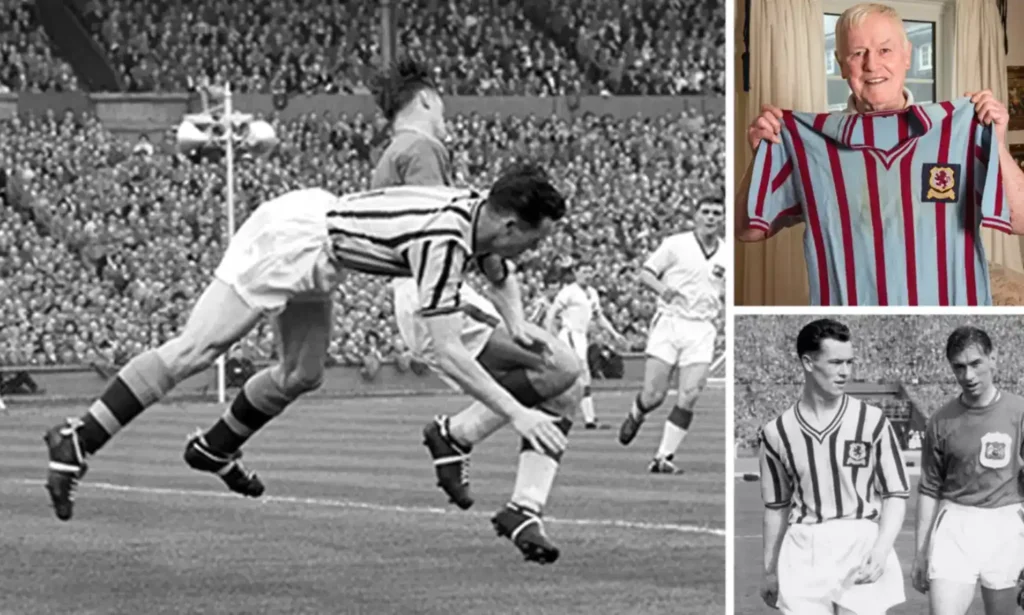 Peter McParland
1952-62, 341 appearances 120 goals
McParland was one of Villa's greatest post-war goal-scoring wingers, fast and direct with a fantastic shot in either foot. He was spotted playing for Dundalk in the League of Ireland by former Villa manager George Martin for a fee of £3,880.
He gave the club invaluable service, helping Villa win the FA Cup in 1957 (when his two goals saw off Manchester United), the Second Division title in 1960, and the League Cup in 1961. He represented the Football League in 1960 and gained 34 full caps for Northern Ireland, scoring twice in his debut against Wales in the 1953-54 season.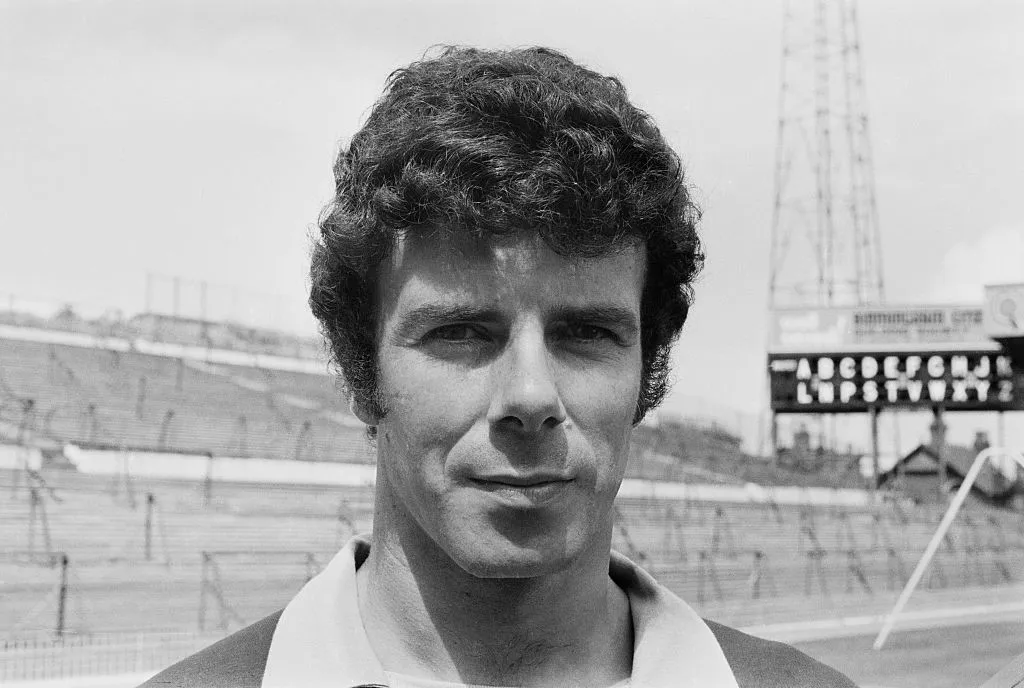 Charlie Aitken
1960-76, 656 appearances, 16 goals
Left-back Aitken was one of Villa's all-time greats. He made a club record of 656 appearances in his long career in all competitions, scoring 16 goals. He was a crucial team member that won the Third Division in 1972 and helped the club back into the First Division in 1975. Aitken joined New York Cosmos in the summer of 1976.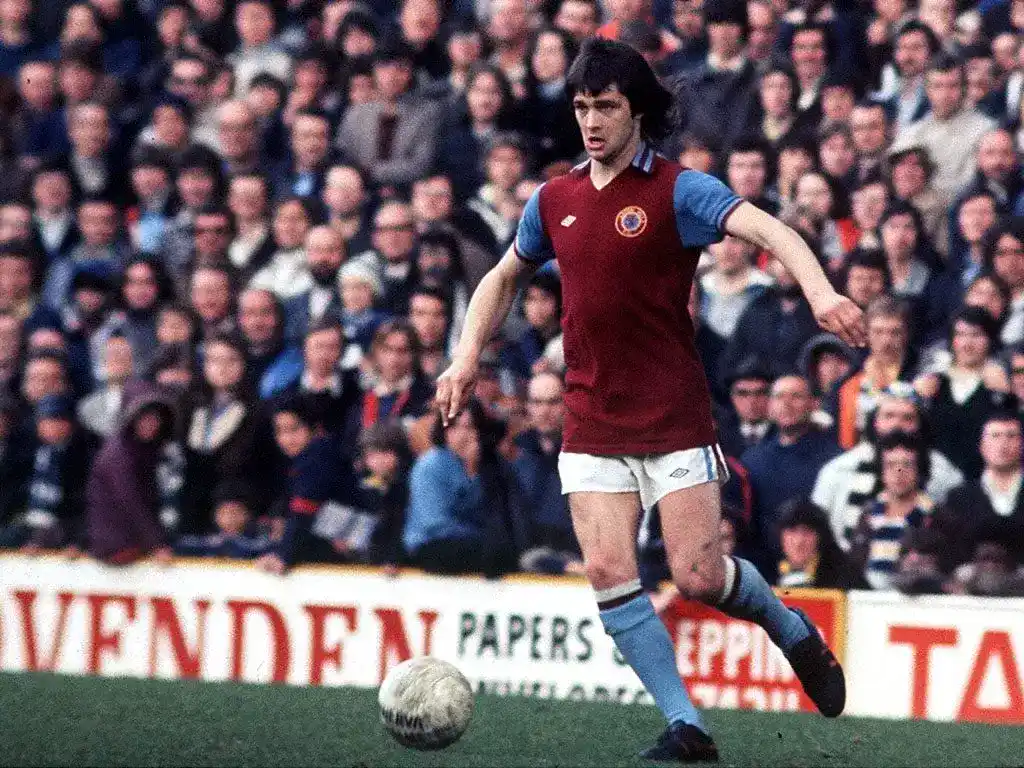 Brian Little
1971-80 as a player, 1994-98 as manager, 301 appearances, 82 goals
Brian Little joined Villa as an apprentice in 1969 and turned professional two years later. Making his debut as a substitute at home to Blackburn on October 30, 1971, he scored on his full debut the following April as Villa hammered Torquay 5-1.
Little won League Cup winners' medals in 1975 and 1977 – scoring two goals to sink Everton in the latter. Amazingly Little collected just one England cap and was sadly forced to retire through injury in 1980. He rejoined Villa as a manager in November 1994 and won the League Cup in 1996. He resigned in February 1998.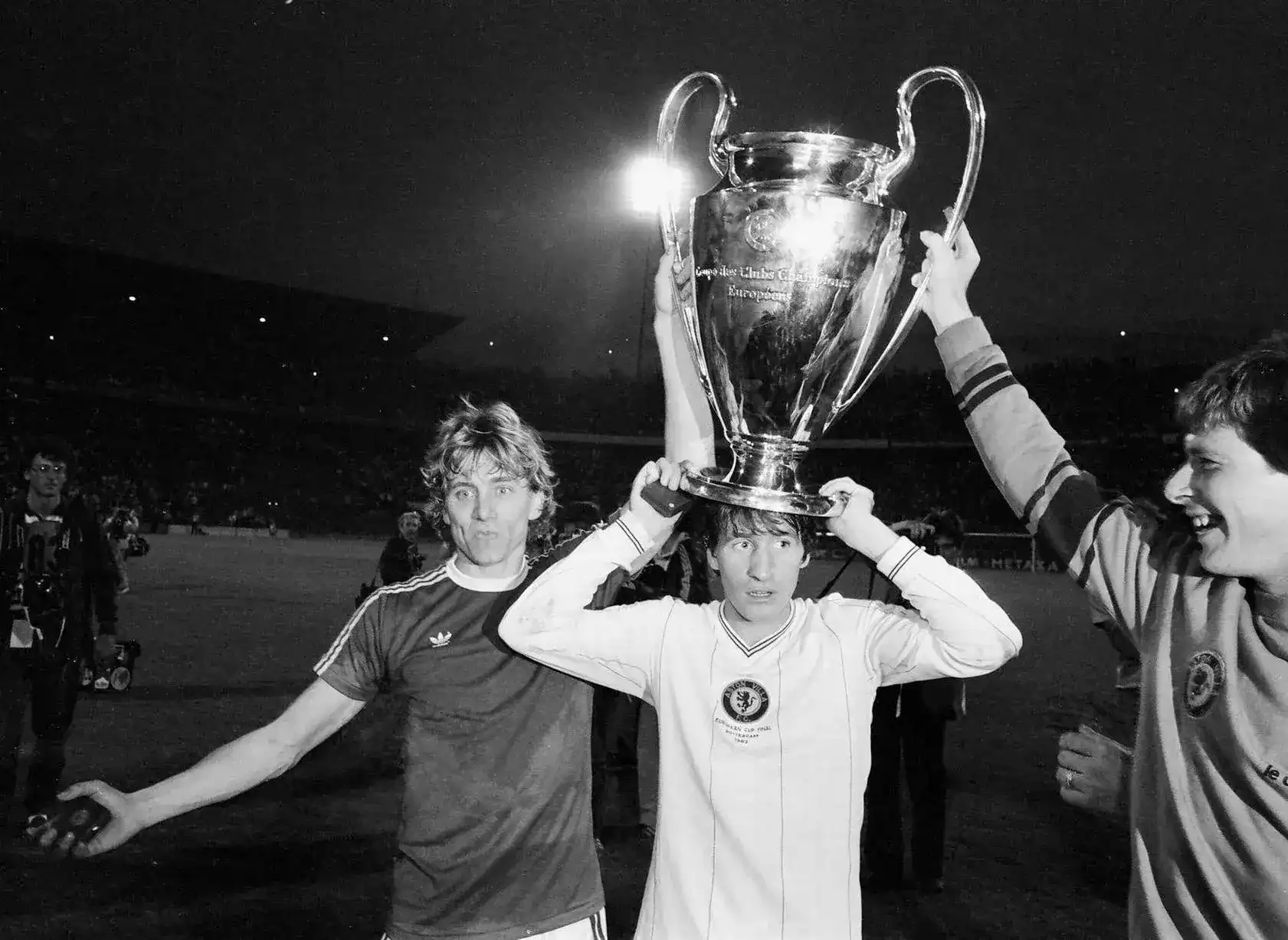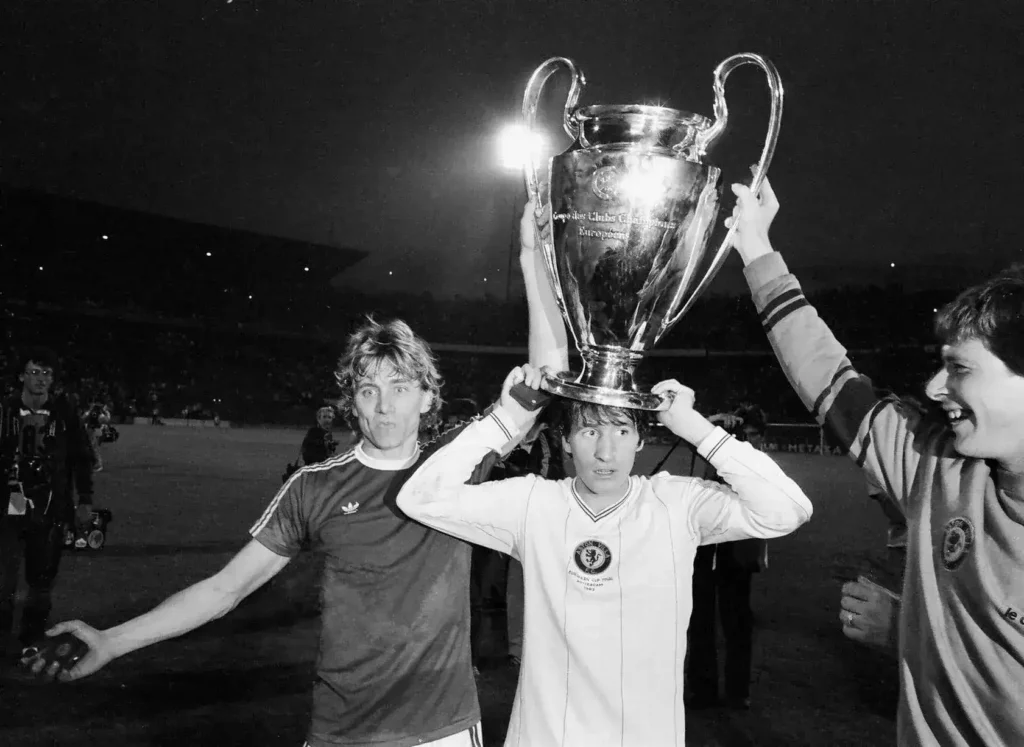 Ron Saunders
1974-82 as manager
Ron Saunders succeeded Vic Crowe in the Villa hot seat in June 1974 and quickly laid the foundations for the most successful spell in Villa's modern history.
Leading the side to promotion from the Second Division and a League Cup triumph in his first season, Saunders secured an even greater prize in 1981 as Villa ended a 71-year wait for the League title. Villa had reached the quarter-finals of the European Cup the following season when Saunders resigned.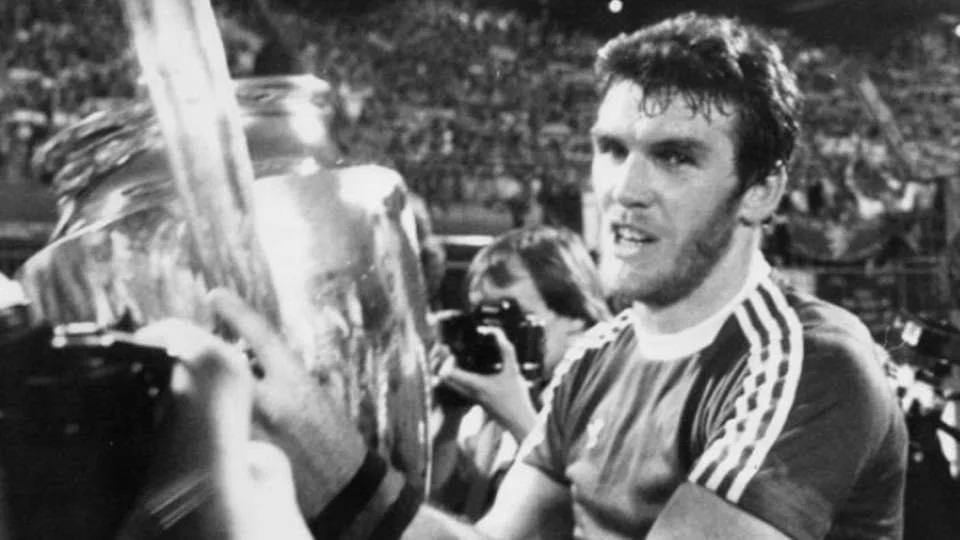 Peter Withe
1980-85, 232 appearances, 90 goals
The final piece in Villa's championship-winning side of 1980-81, Withe was worth every penny of a club record £500,000. His 20 goals were a crucial factor in the title triumph – although none was quite as memorable as his winner in the 1982 European Cup final against Bayern Munich. He eventually played more than 200 games, scoring 90 goals.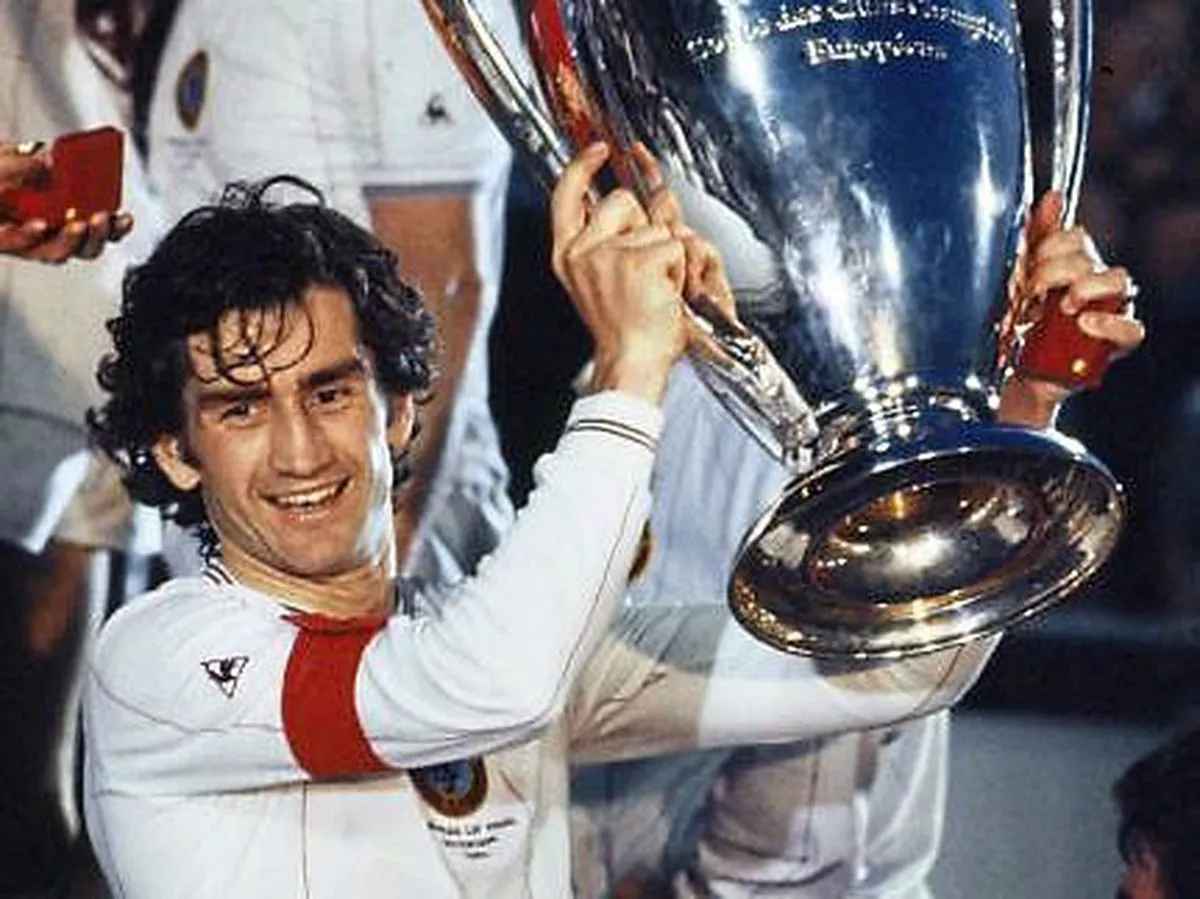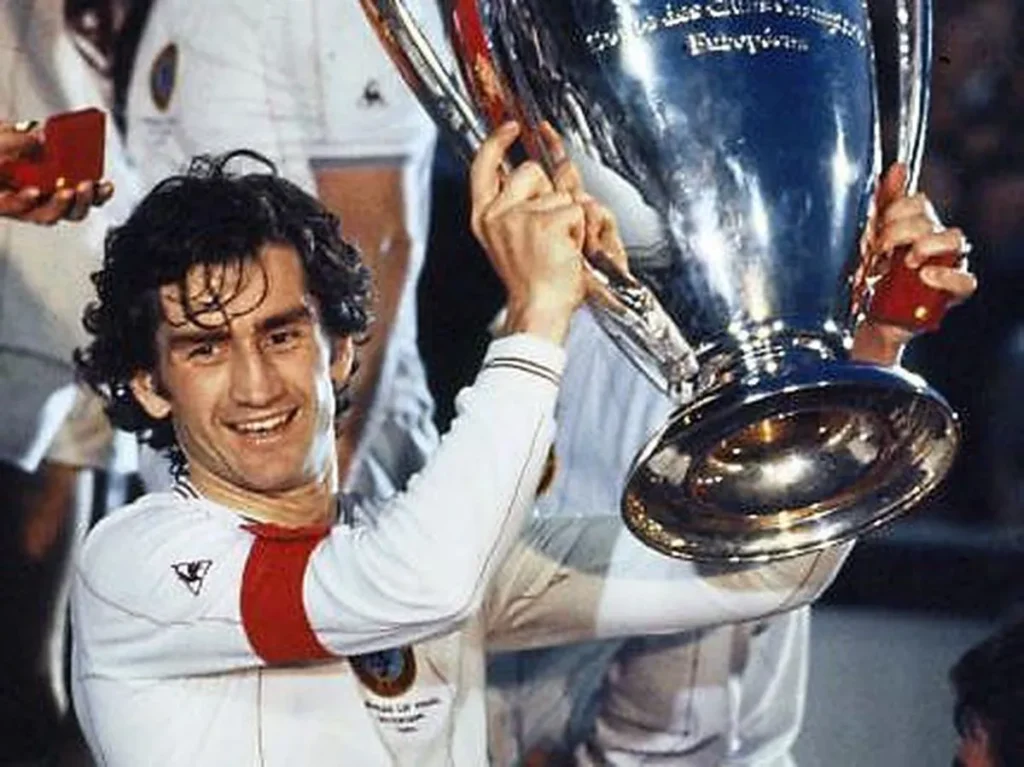 Dennis Mortimer
1975-85, 403 appearances, 36 goals
Dennis Mortimer became the first Villa captain in 70 years to lift the League Championship trophy in 1981 – little did he or anyone know that there was an even more remarkable achievement to come 12 months later.
Dennis was the man who led the team to that historic win in Rotterdam, which made Aston Villa European Champions. A 1-0 over Bayern Munich in the De Kuip Stadium was courtesy of a Peter Withe goal and allowed Mortimer to be the first Villa Captain to hold the famous trophy aloft.
Strangely, that success and his consistently high-quality performances never earned him full international recognition. Instead, representative honors came in the shape of Under 23 honors and the chance to lead England 'B' on a tour of Australia.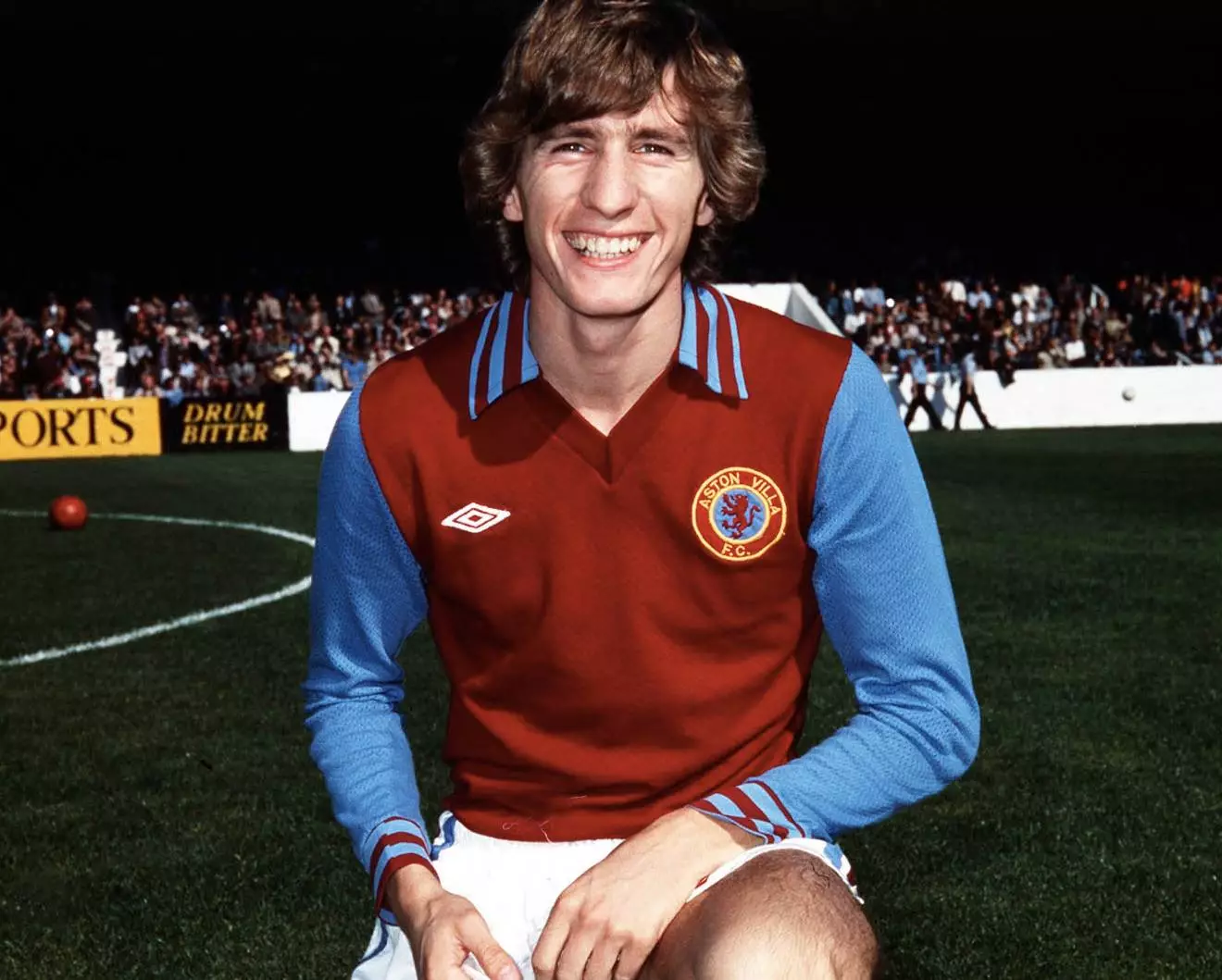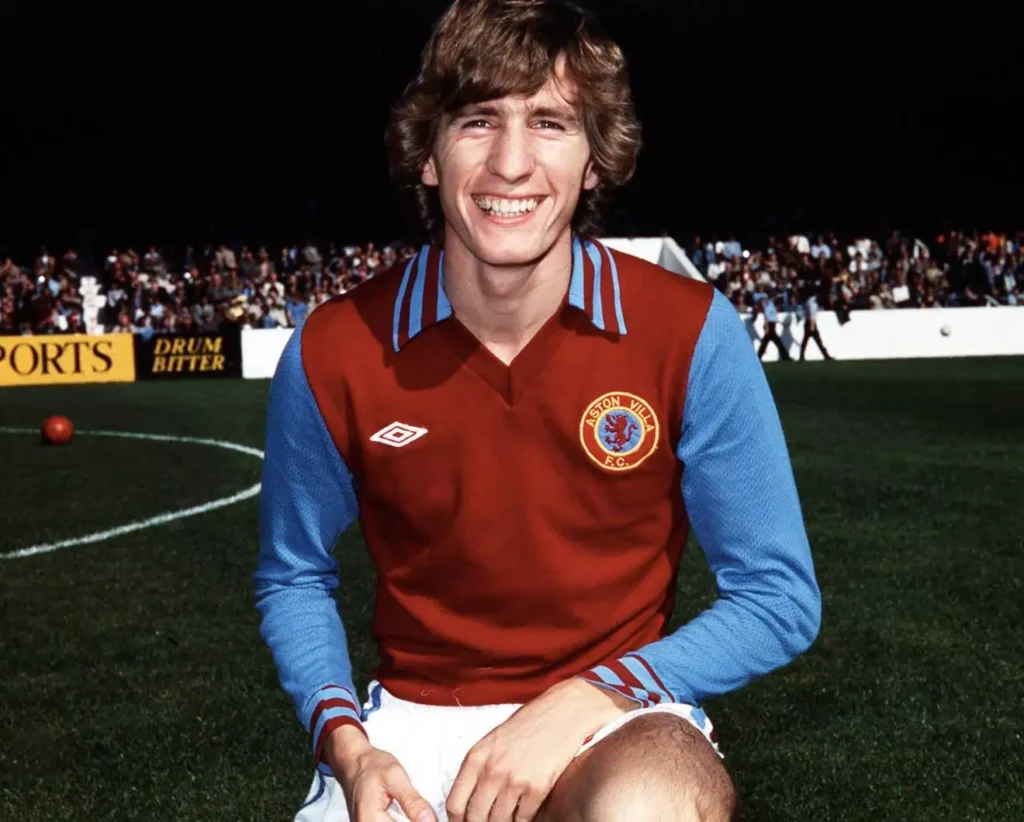 Gordon Cowans
1975-85, 1988-91, and 1993-94, 515 appearances, 59 goals
Gordon 'Sid' Cowans joined Villa as a 15-year-old apprentice in July 1974. He became a professional a month before his 18th birthday in 1976, having broken into League Football against Manchester City at Maine Road earlier that year.
Gordon Cowans became an established first-teamer during the second half of the 1976-77 season, helping Villa win the League Cup against Everton. In the first of three spells with the club, Cowans was a member of the First Division Championship side, also European Cup and Super Cup winners.
A classy midfield player Cowans was a huge crowd favorite in each of his spells at the club and is now back at the club as an academy coach.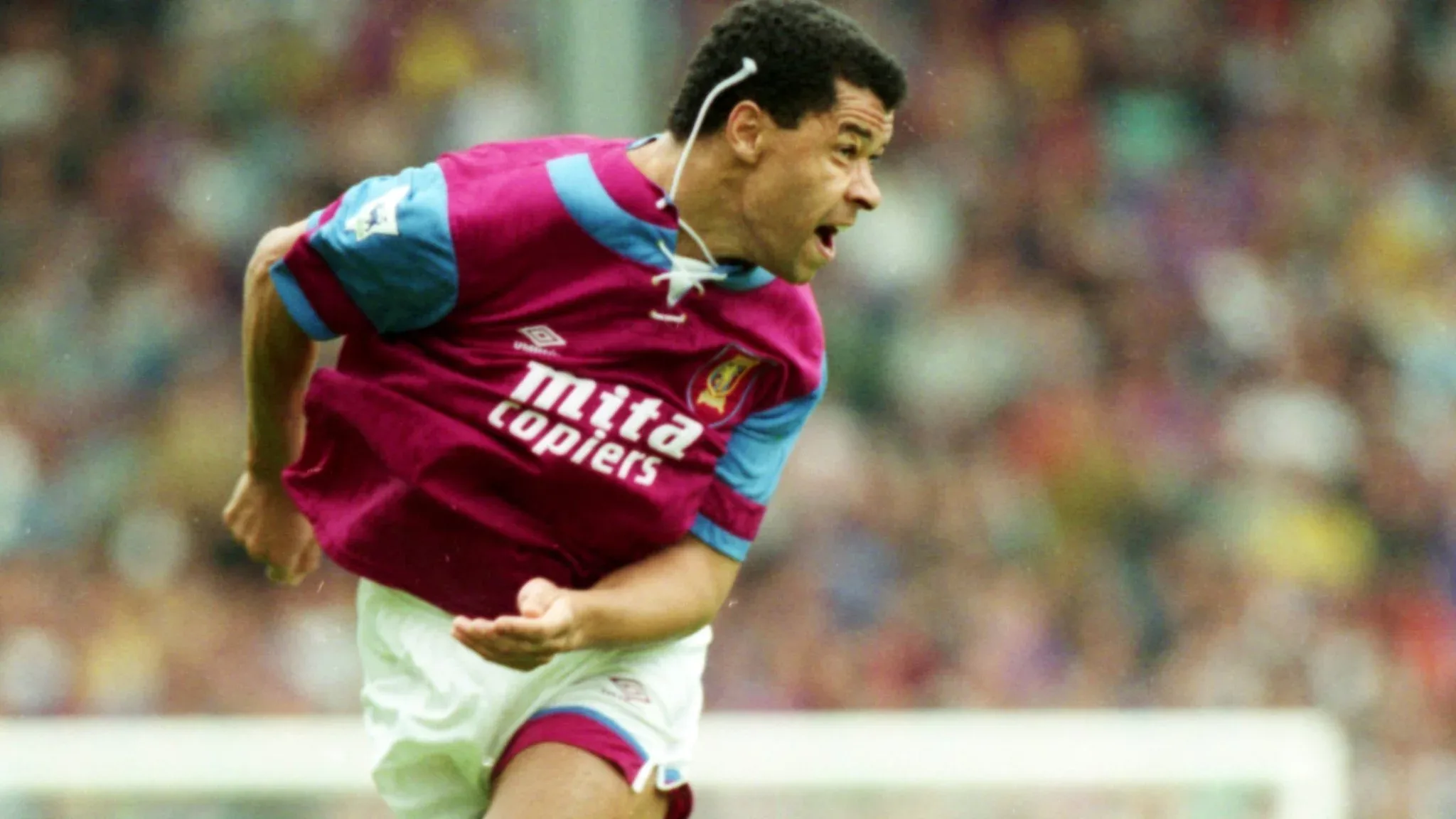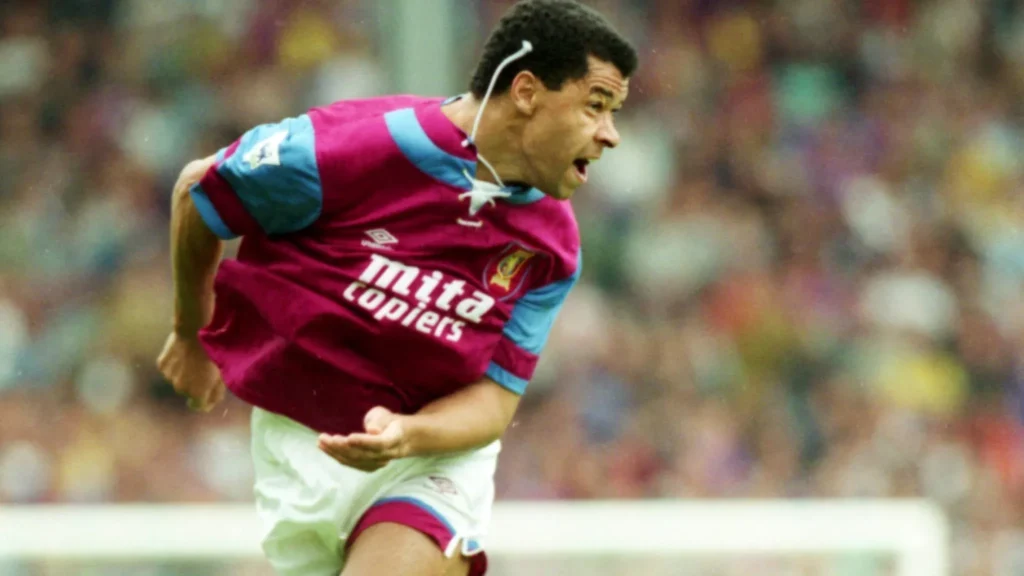 Paul McGrath
1989-96, 313 appearances, 9 goals
A bargain at £400,000 when signed from Manchester United in August 1989 by Graham Taylor. Paul McGrath was an instant success at Villa Park, strong. Macca won many admirers for his classy defending and commitment to the cause. He helped Villa to the First Division runners-up spot in his first season.
Two years later, the Republic of Ireland international ace was named PFA Player of the Year for his commanding displays at the heart of Villa's defense.
He was just as impressive the following season as Villa finished runners-up to Manchester United in the first-ever Premiership season. Top-class, and the nickname 'God' says it all. Paul moved on to Derby County, where he spent one season, before ending his career at Sheffield United.
Some of the Aston Villa greatest players to miss the top 10 spots are:
Dion Dublin – a striker who played for Aston Villa from 1998 to 2004 and is one of the club's all-time leading goalscorers.
John Carew – a striker who played for Aston Villa from 2007 to 2011 and is remembered for his powerful physical presence and goalscoring ability.
Andy Gray –  Another striker who played for Aston Villa from 1975 to 1979 and is remembered for his goalscoring ability and leadership. H
Gareth Southgate – a defender who played for Aston Villa from 1995 to 2001 and was known for his leadership and defensive skills.
James Milner – a midfielder who played for Aston Villa from 2005 to 2010. James Milner's main traits were his versatility and work ethic.
Ashley Young – a winger who played for Aston Villa from 2007 to 2011 and is remembered for his pace, dribbling ability, and goalscoring touch.
Harry Hampton – a forward who played for Aston Villa in the early 20th century. He played for the club from 1904 to 1920, and is considered one of Aston Villa's all-time greatest players.