As a player with Estudiantes de La Plata in the 1960s and as the Argentina manager during the 1986 World Cup, Carlos Bilardo achieved worldwide renown. The team came close to reclaiming the title in 1990, reaching the final.
During his time as Argentina's manager, he was renowned for consistently using the 3–5–2 formation and tactics. The formation has been around for decades but has never truly gained popularity.
The History Of Soccer team had the opportunity to sit down and interview this iconic figure.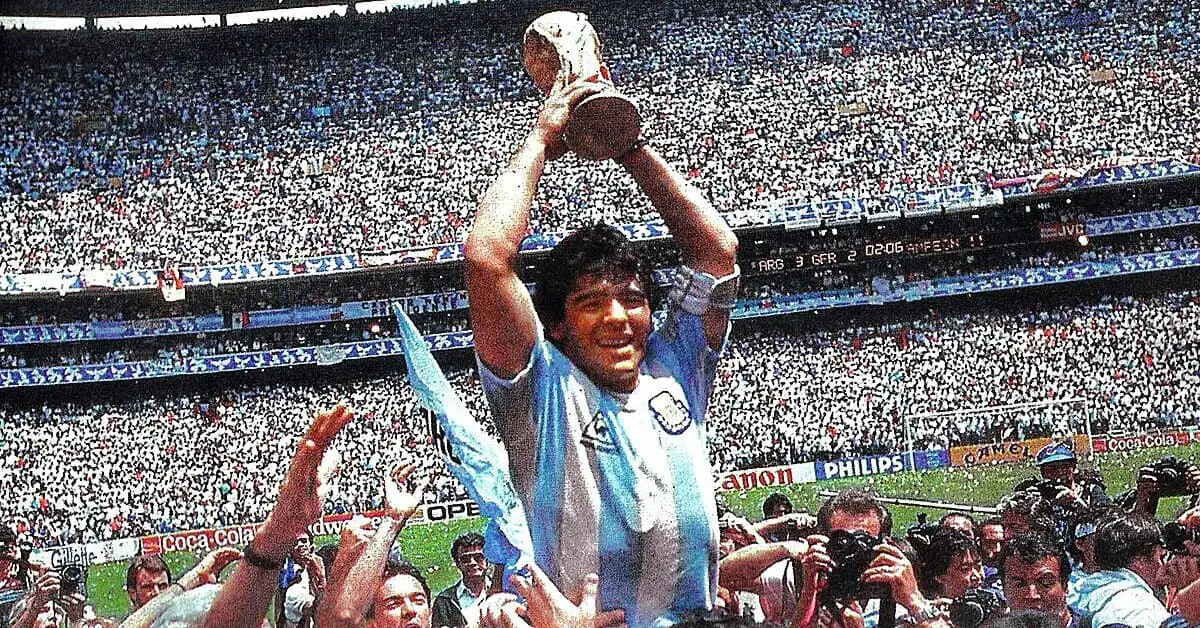 Senor Carlos Bilardo, you have coached teams at two World Cup Finals. What does that kind of achievement mean to you today?
Carlos Bilardo: Reaching two World Cup finals is a lot – something very significant and challenging. If you look back at the finalists over the last few years, Franz Beckenbauer and I have coached two of them. One of us won in Mexico and the other in Rome.
The World Cup is the biggest competition there is. You can play in cup tournaments in Europe, South America, in Africa, you can play in internationals and the big leagues, but the World Cup tournament is the most important. It's where the significant countries meet up after qualifying to decide who's the best.
When people logically ask who's going to win the World Cup, there are only five or six sides who can do it. For me, it's crucial because I won in 1986 and finished runner-up in 1990, and that's something that has gone down in history. People still remember us for winning the Cup in Mexico and what we achieved in Italia 1990.
Two FIFA World Cups, two Finals. What is the secret?
Carlos Bilardo: The main thing is getting the results. Some teams have played well and ended up third or fourth. As for me, I stayed with the national Argentina side when everyone was saying to me, 'Well Carlos, move on, that's your lot. What do you want now?
A World Cup in Mexico is plenty.' But I told them I still wanted to get across the idea of playing with three defenders, five midfielders, and two strikers, as we did in 1984 against Switzerland, Belgium, and Germany. That's what I wanted to do, on a personal level at least.
So I said to myself, 'Well, we won the first tournament and no one's thinking about winning another one. The players will let themselves go and start thinking about something else.' Argentina found it challenging to keep the players going, but the coaching staff tried to stay motivated. To my mind, when another championship comes around, you want to try and win it.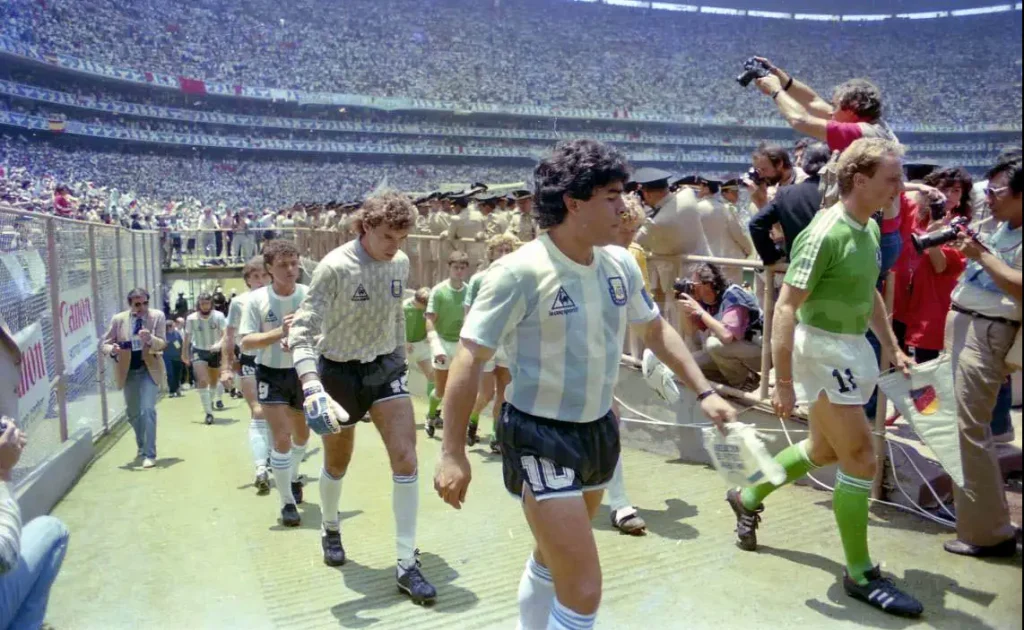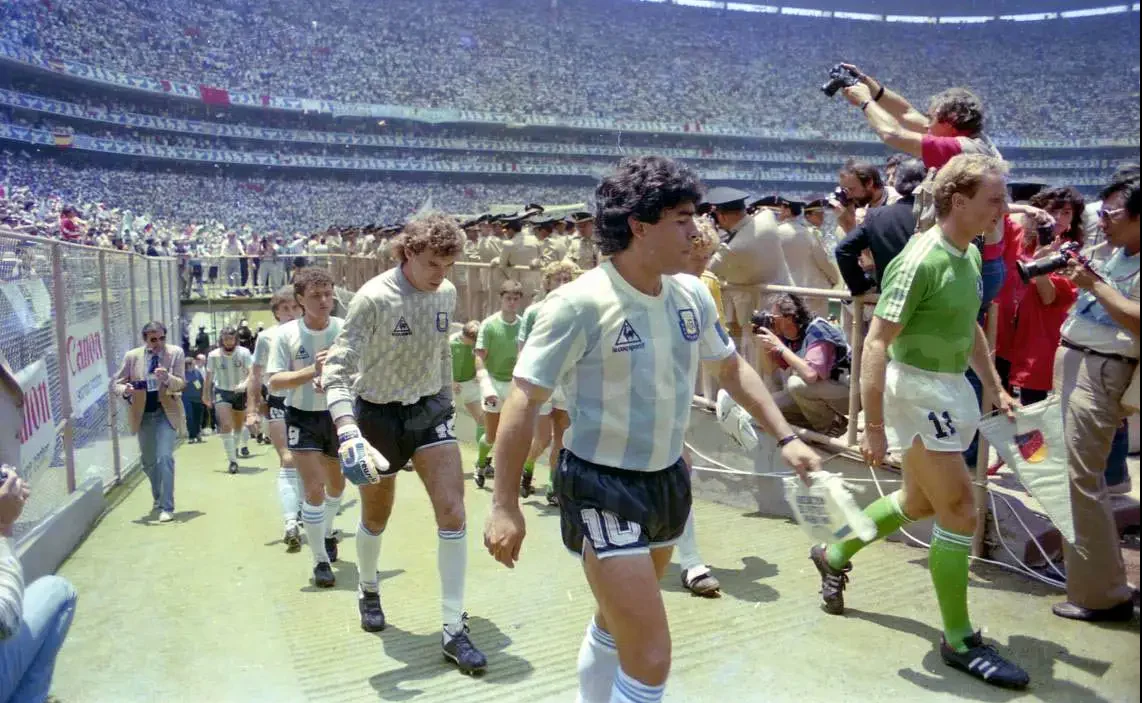 That's why defending champions don't tend to win it again. It's very tough.
Then the second Cup came around. The team wasn't in great shape there. Many players were injured. We lost three people of the stature of Jorge Luis Brown, Hector Enrique, and Jorge Valdano, but the team kept performing because it had more experience.
That's a crucial point because if it hadn't, all the journalists would have said that the approach to that World Cup wasn't the same. I disagree with that. I reckon we took it too seriously if anything. We all know what a title means at this level.
In your opinion, what is the main difference between coaching at the international and club levels?
Carlos Bilardo: Working with a club and a national Argentina side are two entirely different things. At a club, you work with the players every day, and there are no problems, but it's not like that with a national side, which makes it challenging to get your ideas across to the players.
I'm someone who likes to coach differently, though. If I trained with a player, I trained with that one player. I would ask his club manager for permission and, if he trained with him in the morning, I would do it in the afternoon. And if I were coaching the Argentina players, I would organize lunches, dinners, and get-togethers so that I could, on a blackboard, if nothing else, tell them what I wanted out on the soccer field.
And with the ones who played abroad, and there were a lot of them, I would go to one country and call three or four players who were over there and train with them. I'd train on Mondays, which was their day off. And then I'd go where they were – to Germany, France, Italy, and Spain. I used to take my video with me and show them how I wanted them to play.
I went to their houses and even stayed over sometimes. I wanted to be in constant contact with the players, as far as was possible anyway. At the international level, you can only work with the players for three or four days before a game, and then you don't see them again.
That's why I found it so hard because I was in Argentina and I had to travel all over Europe with my videos showing them how we were going to play.
According to the players, no one went to the airport to see them off, and no one believed in the team. What can you tell us about that?
Carlos Bilardo: When the people said, 'We don't like this team, the lads felt it. For example, I've got a magazine that says I'm writing a book about my life. I started playing soccer at age 12, like everyone else. Then I played for Argentina's youth team and then at the Rome Olympics.
Then I tell the story of my whole career as a player and a manager, including these two World Cups and when we were touring Israel in 1986. Maradona made a few comments and said, 'I get the feeling we are on our own.' He said that people didn't believe in the team because we weren't getting any support. They didn't come and see them.
What's more, no one understood me. People said it wasn't right when I played three defenders and that I was mistaken. And it was the same with the midfield and the forwards. I had an adamant time from 1983 to 1984 because I didn't have any.
A lot of changes were happening. I made this comment where I said I'd rather be understood by 30 players than 30 million people, the population of Argentina at the time. They're the ones who will go out and play how I want.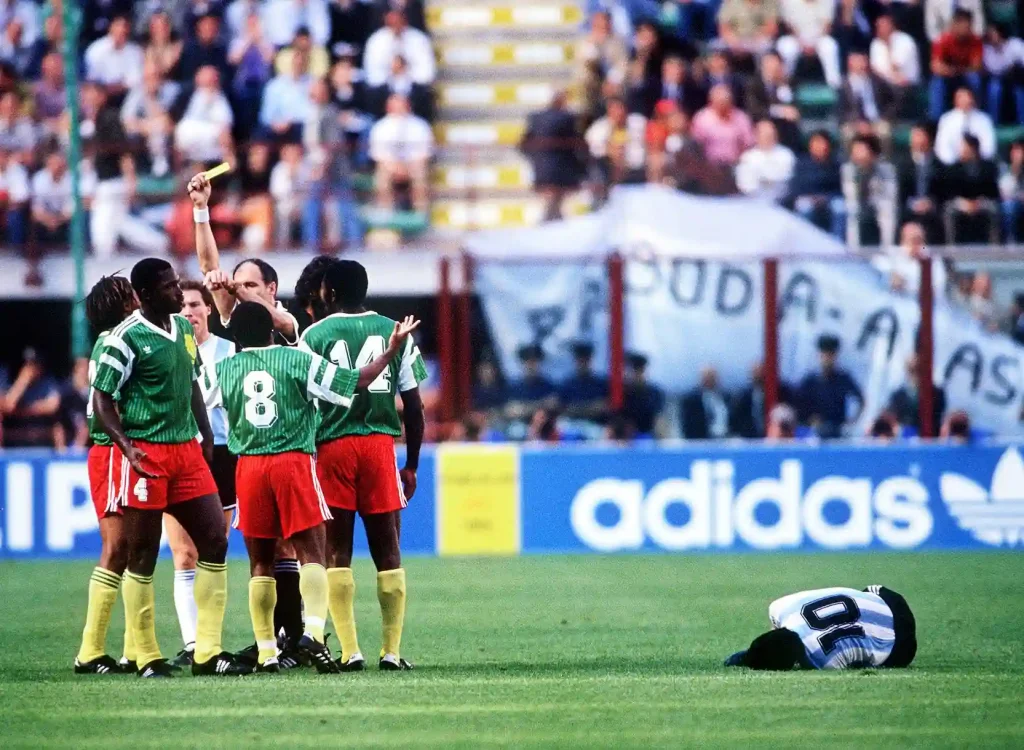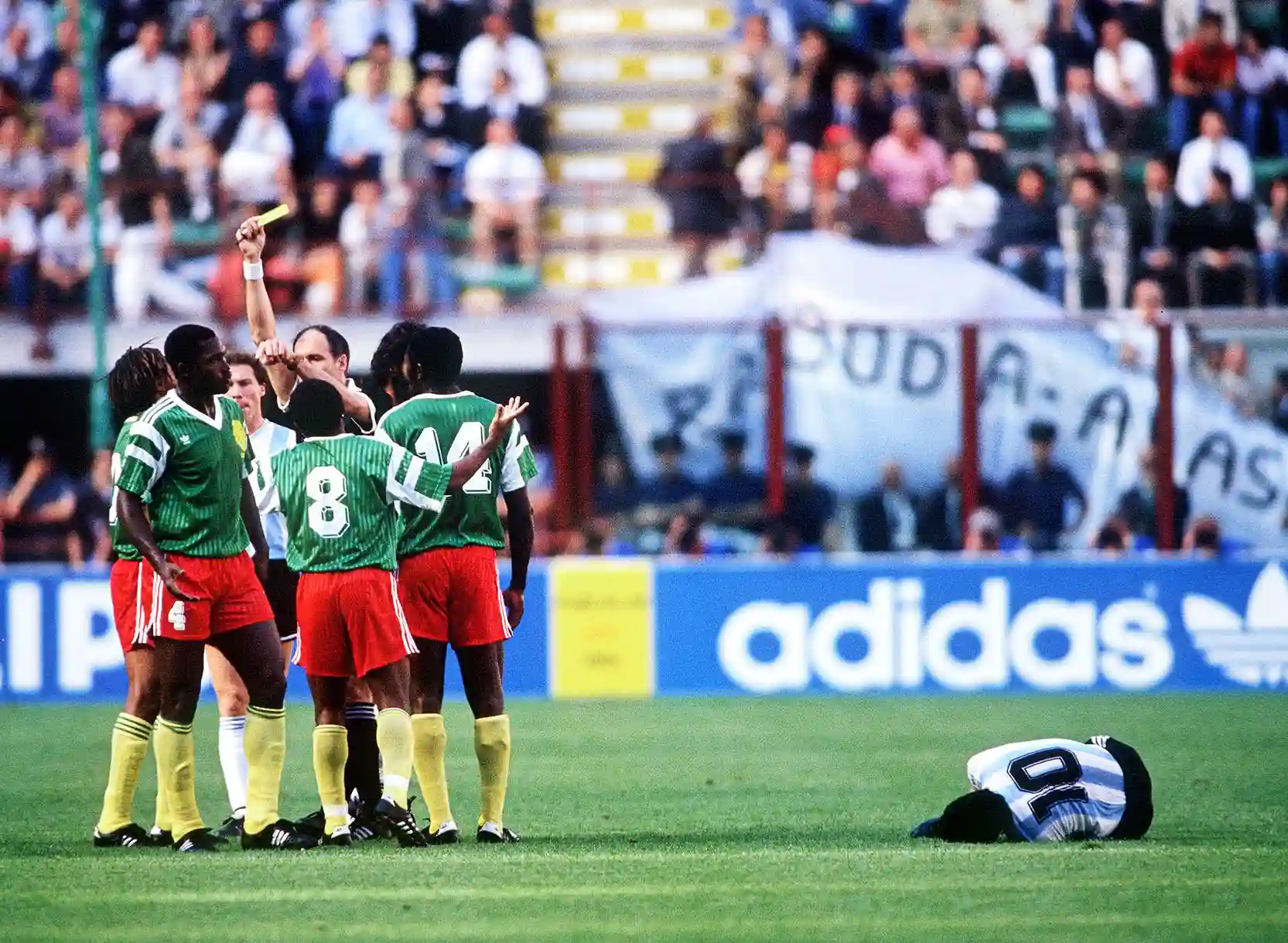 Before leaving for Mexico, you had to finalize the squad under intense pressure. Does that kind of pressure influence the decisions a coach makes?
Carlos Bilardo: From a professional standpoint, perhaps not. It's my job, after all. But it can have an impact. The press has a lot of influence, even on governments. And they can influence a coach's mind. But I had some excellent teachers at school and university, in the faculty of medicine.
There's one example I'd like to give you. It might be helpful for the youngsters because it certainly helped me a lot. I was at Alvear Hospital with Dr. Desoldati, who was one of the best cardiologists in Argentina at the time. He was the head surgeon.
They usually gave each student a patient, so they had something to refer to, and the doctor/professor would do the rounds with the teaching staff. I had this patient one morning, and when he got to my bed, the doctor asked me, 'Well then, Bilardo. What's wrong with the patient?'
I had already checked his heart out, and I said that the patient was fine. Then he said to me, 'No, he's got a murmur.'
So I listened to his heart again, and I said, 'Yes, he does have a heart murmur.' But the doctor said to me, 'No, Bilardo. He's your patient. We can share opinions, but the person who has to decide is you.' It's a memory I'll cherish forever.
So when I took over the national team, I listened to everyone – the fans, the journalists. I read, and I watched before making a decision. I did a lot of traveling because you have to listen to everyone when you put a national team together.
That example that my professor gave me had a significant influence on me and showed me the way for the rest of my life.
It is often said that the first game in a World Cup is the hardest. What do you remember about the match against the Korea Republic in 1986?
Carlos Bilardo: We'd watched about ten games of theirs on video, and the boys already knew them. They knew they were a tough side, but they weren't Italy, Germany, or France.
People thought the Asian teams weren't that strong, were easy to beat, and that we could put three or four goals past them, but we knew it would be a taxing game. Luckily we got the job done quickly. For sure, the first game is important.
You're calmer going into the second game because you know you can afford to draw. But if you lose the first, you have to go out and win the second. That's why your opening game is so vital.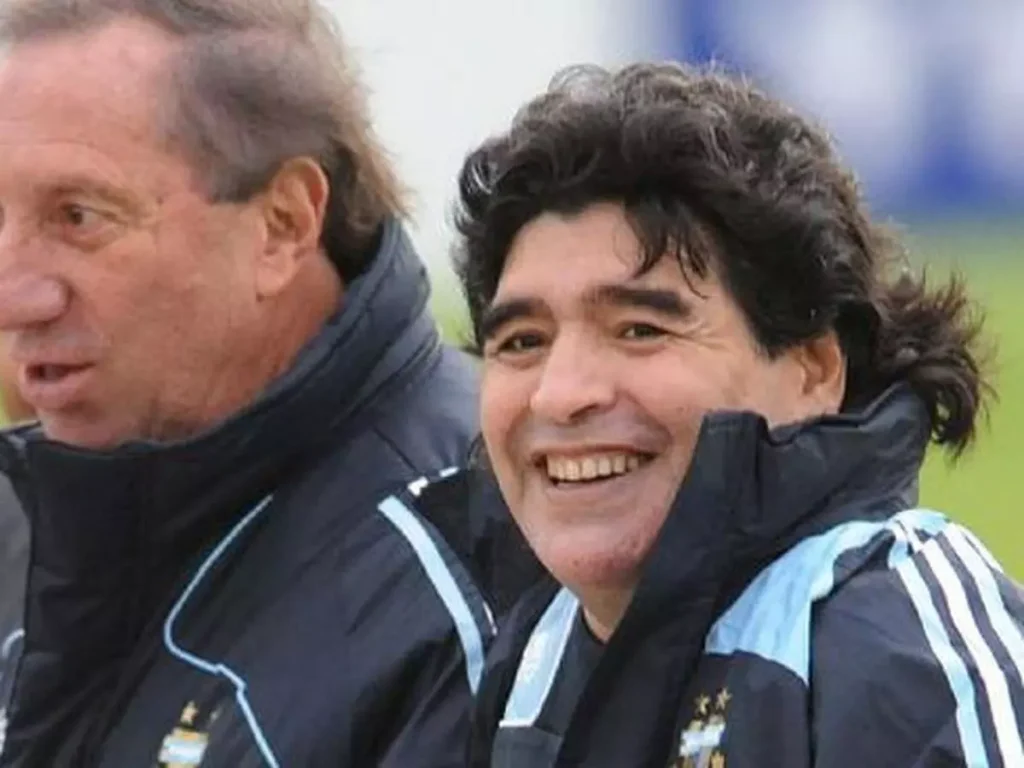 What influence did Diego Maradona have on the squad? What was your relationship with him?
Carlos Bilardo: When I took over the team in 1983, the first thing I did was travel around Europe, as many players had left the country after the devaluation of the Peso. I went to overseas-based players like Jorge Valdano, Patricio Hernandez, Maradona, and Gabriel Calderon.
I spoke to all of them and told them Diego Maradona would be captain because I thought he would have a great World Cup on the back of what happened in 1982 when he was sent off. When I went to Argentina, I told the people there as well, and it was hard to do that because
Daniel Passarella was the skipper at the time, and we had a perfect relationship. But sport is one thing and friendship another.
I told Maradona that he would get a lot of criticism as captain. Young people don't know that. They don't know what happened, the 25-year-olds. They weren't even born then. I always remind Argentinian journalists of that, and I tell them that when they write something, it stays written.
Many people said to me, 'Bilardo, why do you insist on Maradona. Why have you made Maradona captain?' Many people said Maradona couldn't be captain, but I just did my own thing. Others said he had to prove why he was in the team in the first place. That was what all the papers were saying, El Gráfico, El Tiempo Argentino, El Clarín.
Now when I go to get-togethers, I often show them all that so they can see what it was like before and after the Mexico World Cup. As the tournament went on, though, you could see the magazines and newspapers starting to get behind Diego.
We had other significant players, but Diego was a crucial player for us. I chose Diego Maradona as captain because he had been in excellent form throughout the tournament. It made him take responsibility and the good players like Jose Brown, Sergio Batista, Ricardo Giusti, and Jorge Valdano.
They were all in peak condition, showing that at the World Cup.
What is your most treasured memory from that World Cup Final?
Carlos Bilardo: The final, when the game was over. I said, 'It doesn't get any better than this.' I was angry because they'd scored two goals from corner kicks, something I'd worked on a lot since I was a player. I had that drummed into me by Osvaldo Zubeldia.
He was dead by that time, and his ideas weren't accepted at all. He revolutionized the way people watched soccer, and he started to take an interest in what the opposing team was doing. You concentrated on what you were doing and didn't bother about your opponents.
Although I changed a few things, I followed what he did, which makes sense because times vary. When I was still playing, though, we'd finish training, and I'd join him to talk about tactics. It was apparent he was well ahead of his time.
He changed my life from a footballing point of view. He taught me everything I know. So now I can say to him I've got this, a world title.
You had to face England during the tournament, a classic encounter for many reasons. How did you prepare the players mentally?
Carlos Bilardo: We qualified first, and England qualified the following day, and well, you might say, well, everyone remembers that England and Argentina had a problem in 1982 over the Falklands.
So as soon as I saw that England had gotten through, I got the boys together and told them, 'Tomorrow we'll have the press with us. We've got an open training session, and the first thing they're going to ask you is how you feel.
This is a sporting event, and we only talk about soccer here.' But we all knew what we felt. We'd spoken about the Falklands, but this was a sporting event, and the only thing we should talk about is soccer.
Then I found out that Bobby Robson had said the same thing to his players: they should only talk about soccer. So the only thing that people were thinking about was the soccer and the match itself.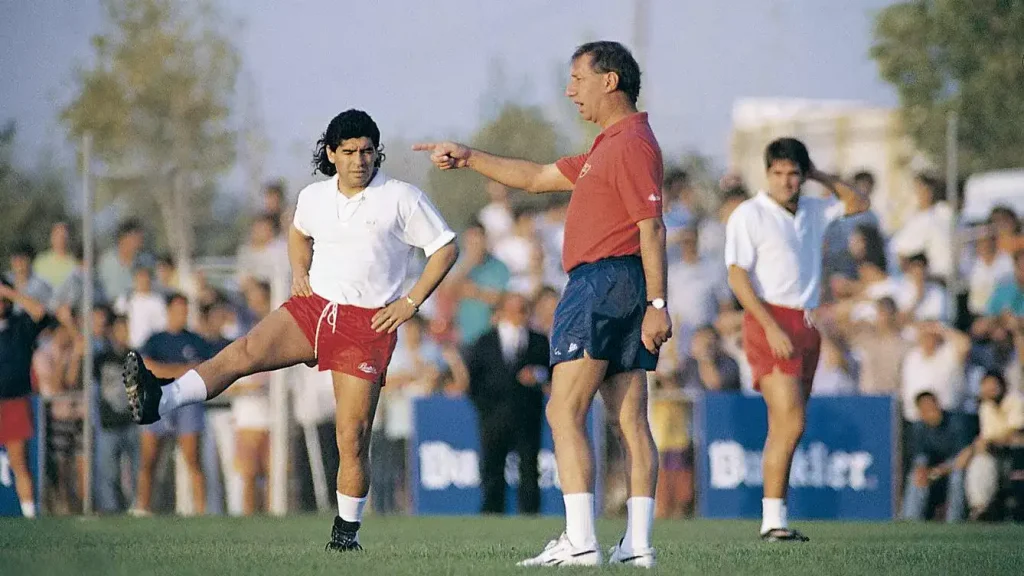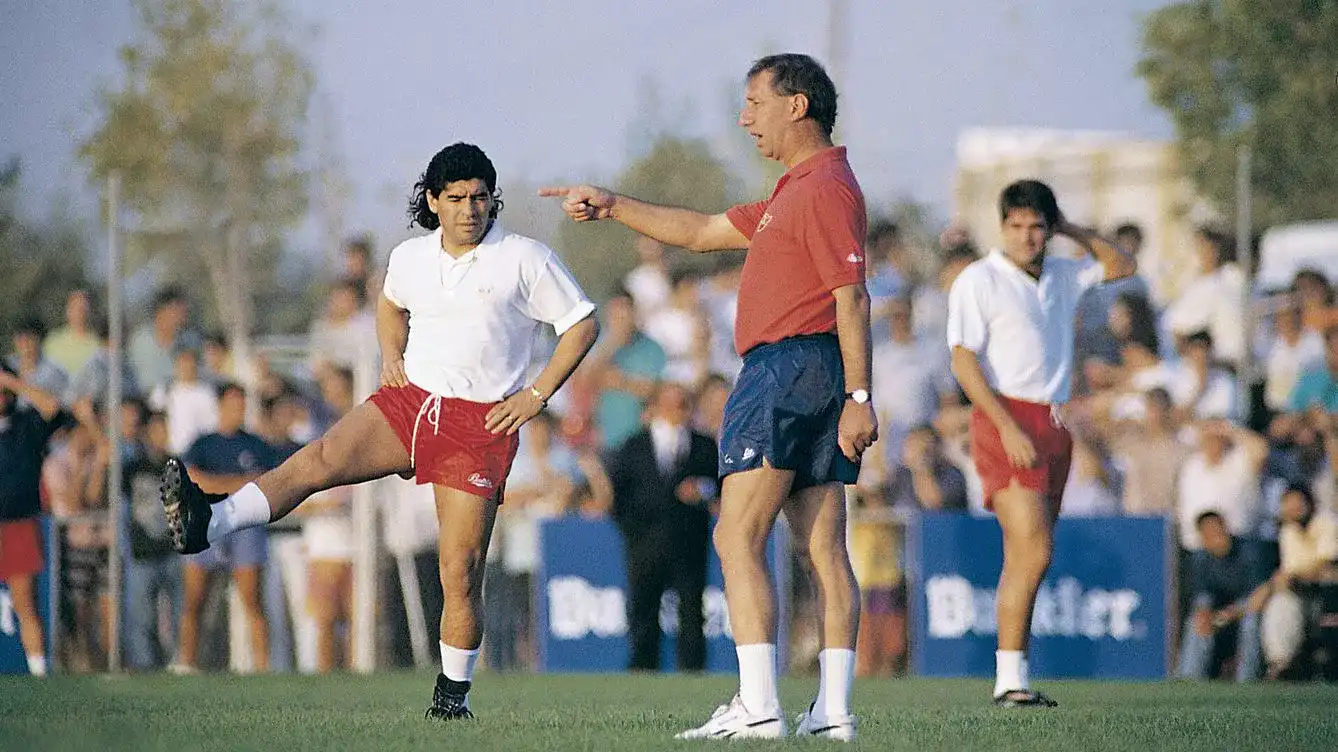 What were your emotions watching the game? What do you remember about Maradona's goals?
Carlos Bilardo: John Barnes got to the by-line, crossed the ball, and Gary Lineker headed in to pull a goal back for them. Ten minutes later, Barnes did it again, he crossed, and Julio Orlaticoechea cleared it off the line. Argentina played well that day.
After the game was over, the journalists asked me if Maradona had scored with his hand at the press conference. I told them I hadn't seen it clearly from where I was and that I'd answer the question if they let me see the video.
The second was the best goal I've ever seen in my life. As for the first, Diego said what he had to say at the time. I look back on that game fondly because that was the point when we started to click and people started to believe in us.
I was caught up in the game, as you always are when you watch a match. We were 2-0 up and John Barnes, a winger, came on. He started giving us problems because we were only playing with three defenders.
I had a full-back on the bench, but Barnes kept getting round the back, and the boys told me, 'Bilardo, make a change, make a change.' I told them I wouldn't change the system as we'd been working on that formation for four years.
I could have put a full back on and switched to a flat back four, but I wasn't going to.
When did you realize you would become world champions?
Carlos Bilardo: After England, we started to think things were coming together. There were a lot of good sides in that World Cup. France was strong. England, Germany, and Italy were candidates for the title. Denmark was a good side too.
That's why once we'd beaten the English, I knew we could do it.
Were you worried the players might lose motivation after a win like that?
Carlos Bilardo: No, because we'd been preparing intensively for four years to get there. I knew how the players were going to respond. They looked good to me. When I say that I went to their houses during the preparation phase, it's because I had a lot of knowledge to pass on.
I was there for four years, right on top of them. They knew it would be challenging and that they'd have to be very brave. And as lots of people say, pressure can always play a part. But they were used to that. When I was a doctor, I knew I couldn't afford to be nervous when I went into an operating theatre.
The same thing applies to a soccer managr. You can't get scared when you go out on the pitch, and I taught the boys to keep calm. That's how medicine came in useful for me, to convey that sense of calm to the players. I
n this respect, psychology can have a substantial negative and positive impact.
How would you assess Maradona's performance in Mexico?
Carlos Bilardo: Very good. The World Cup draw took place on 18-19 November 1985. As far as everyone was concerned at the time, the players, the journalists, and the coaches, Michel Platini was the leading man. He'd just won the European Championship with France, and he was in great form.
After him came Karl-Heinz Rummenigge, Zico, and Maradona. I think that gap made Diego go all the way to the Final and put in some great performances. Not just that. He also combined well with the other players.
We all knew that Diego didn't shake off his markers, and when I saw him at Napoli, I said to him, 'Diego, you've got to get rid of your markers and let someone else direct the play,' like Burruchaga.
He was comfortable on the pitch, and he had a perfect understanding of his teammates. What Diego did was magnificent.
You said you stayed at players' houses sometimes. Is that what coaches normally do? What kind of manager do you see yourself as?
Carlos Bilardo: I've always done that. We'd have dinner and then watch videos until one in the morning. I remember I was in Florence once, with Daniel Passarella. He gave me his card and said to me, 'Are you up for it, Carlos?' But I got lost.
Over there, there's no one to ask for directions at one in the morning. So I got lost, and I was driving around and around until six in the morning. So that's why I used to stay the night at their houses.
I also try and join them when they're training with their clubs. All coaches teach differently, don't they?
Going back to the World Cup. Is there any more important game than the Final?
Carlos Bilardo: No, it's the ultimate. If you look at how many Finals have been played, how many people have reached them, and how many are still alive, you realize there aren't many at all.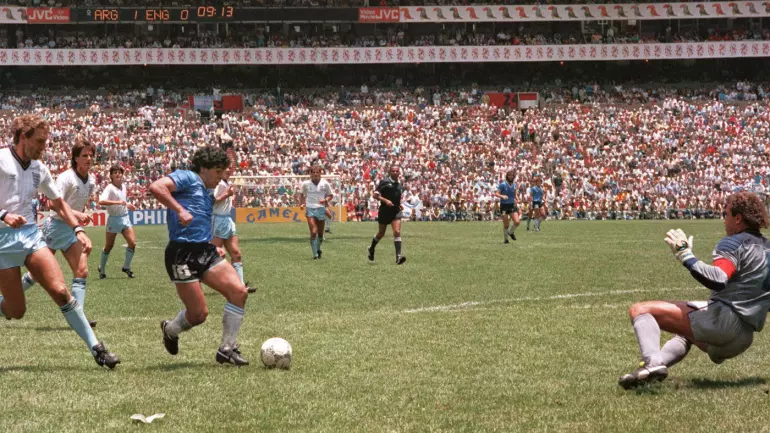 How did you prepare the team to face Germany?
Carlos Bilardo: It's not easy to get a team ready for a Final. We'd just beaten Belgium, who'd just beaten another title candidate in Spain. Every manager knows what they need to say to stop players from getting overwhelmed by the occasion.
There's no need to tell them it's the end of the world, that you have to go out and win and all that. You've got to keep everything on an even keel. You don't need to say the whole country's expecting you to win or anything like that.
We knew we were so close, just like Germany. But if a coach or player says they don't feel nervous, they should go and do something else because it's good to feel anxious inside. When the game starts, all that goes, and the player concentrates on playing and the manager on what he's doing.
When youngsters sit for their final exams and are nervous, they never look good. But if they're calm inside, then they've got a better chance of doing well. It's easy to tell someone to keep calm. The tricky thing is for them to stay that way.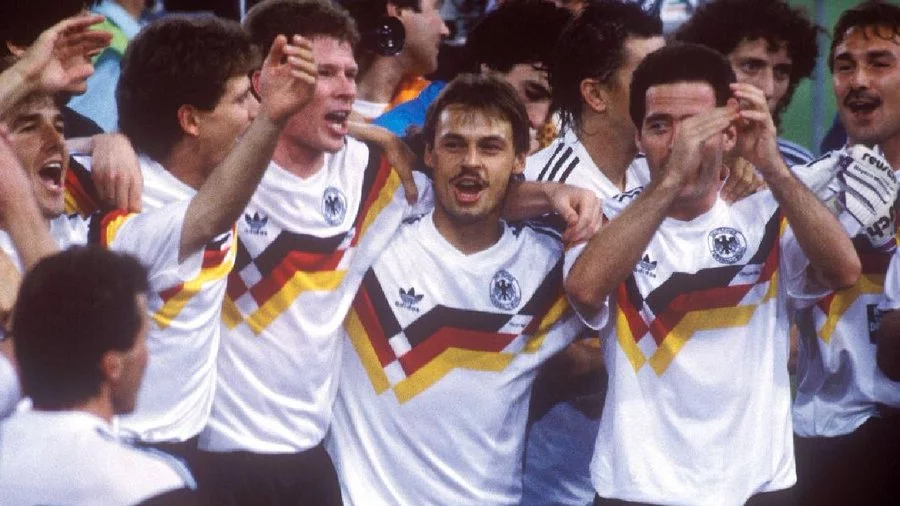 Argentina was 2-0 up in the Final, only for Germany to come back and equalize. How did you react to that?
Carlos Bilardo: When we were 2-0 up, I said, 'Now's the time for a counter-attack to finish the game off.' Franz Beckenbauer was by my side, and he sent on Dieter Hoeness. He was making signals to the players from the bench, telling them to get crosses into the box.
They all started whacking these long balls at Hoeness for him to nod down. That made life difficult for us. And from two corners they scored two goals. They pulled it back to 2-2. I remember there was a can of water on the ground. I was angry and kicked it so hard that it flew about five meters.
I was even more furious about the fact we'd been practicing dead-ball situations for a long time. But the team was still in good shape. They weren't beaten. We'd been discussing this kind of thing. Sometimes it's just like a horse race. It is not unusual for some horses to be in the lead, whereas other horses catch up to them and let them pass.
Others succumb. With others, though, they run even harder when they get caught. That's what happened to Argentina. They ran harder. It was a deserved win as well. Everyone said that.
What I remember most of all was thinking about Zubeldia. Someone tapped me on the shoulder, and it was Beckenbauer congratulating me. I wasn't celebrating because I couldn't believe they'd scored with two headers. Then I went down to the dressing room and spoke to Mr. Alfonsin, the president of Argentina at the time.
I stayed in the stadium after that, and I had to go down staircase after staircase because there were technical problems and they had to interview on the other side. As I walked out of the stadium, I found myself alone on the open ground and asked myself, 'What am I doing here?"
Finally, one of the organizers' cars came by and gave me a lift to the team hotel. All the players were thrilled, but I shut myself away in a room. I was annoyed about those two goals from the corners.
What was your reaction when Jorge Burruchaga scored the winning goal that day?
Carlos Bilardo: I have coached over 500 games at the international and club level, and that's why I say a World Cup Final is significant. The first thing I did was see how our defense was looking because everyone had gone to congratulate Jorge Burruchaga, and the defense was all over the place.
There's a photo of me with Maradona and some other players telling them to run back and defend. You know that when there's a sudden break and the other side hits back quickly if they can catch you on your heels, it can be dangerous.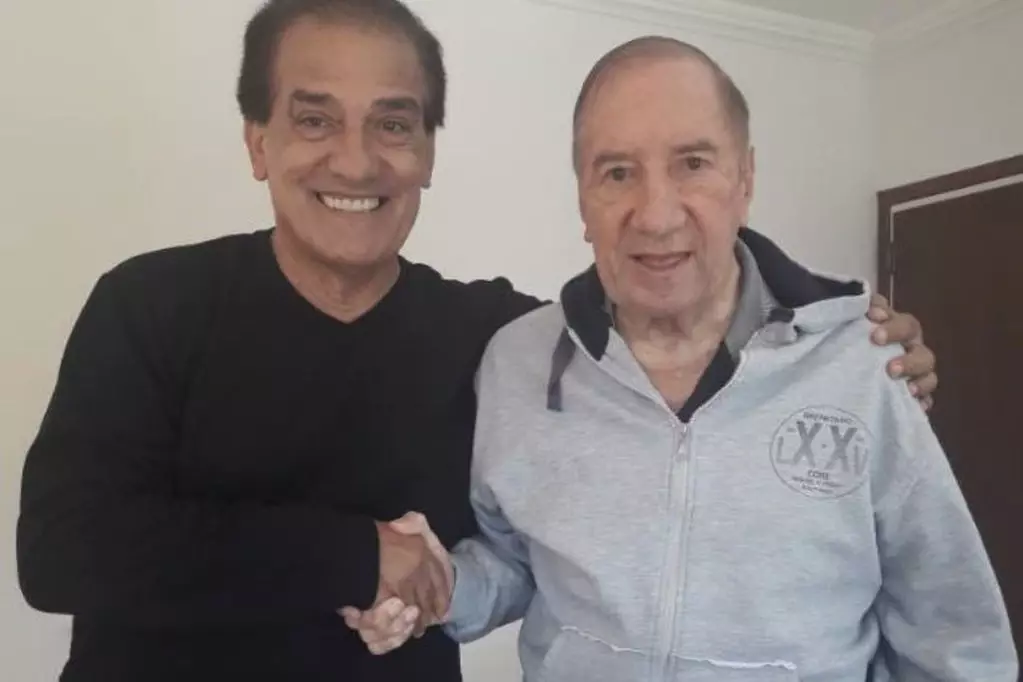 What thoughts went through your head when you touched the World Cup trophy for the first time?
Carlos Bilardo: No, I didn't touch it. I don't have a photo. I don't have anything. But, even after all the criticism, I was delighted to see the boys celebrating there and Maradona kissing it.
Can you tell us what the players' celebrations were like at the team headquarters?
Carlos Bilardo: I didn't see them because I arrived late. President Alfonsin and I spoke for 20 minutes, and then I was told the squad had done a lap of honor around the Azteca. I left and locked myself away in the flat.
Everyone wanted to know what was wrong with me. When the players realized they went to look for me.
So you still have some unfinished business (in terms of lifting the Trophy).
Yes. Naturally, I would have liked to have had a photo with the World Cup and a medal. I never had them. I don't like to go back to the past, always the future.
People have said that as soon as the match was over, you started planning for Italia 1990. Was that the case?
Carlos Bilardo: Yes, of course. That's what I did. You know how you want things to finish things off. There are no photos of me with my World Cup or medals, as I said to myself that I would have them taken when I won it in 1990.
And I nearly did it, eh? It was a way of motivating myself. I remember watching the German players celebrating in the Final. I almost asked them to let me have a photo taken with the World Cup trophy, but I have to say I was too embarrassed to ask them.
What was the homecoming in Argentina like?
Carlos Bilardo: There was a massive crowd, around two million people maybe. On the way from the airport to Government House, there were people everywhere, and we had to take it slowly. It took us five or six hours to arrive, and celebrate with the Argentine people.
Then, at Plaza de Mayo square, we dedicated the victory to them. We were never at odds with the Argentinian people.
You mentioned the 1990 Germany team. What are your views on that side?
Carlos Bilardo: They were a wonderful team. They gave both sides a pitch to train on the day before the Final. Argentina trained first and then the Germans. We had four players out, and Oscar Ruggeri was struggling.
He couldn't carry on in the second half, and that was after he'd marked Jurgen Klinsmann out of the game. They won the match with a penalty Sergio Goycochea couldn't stop. Then, well, I just did the same thing that Beckenbauer did with me four years earlier. I congratulated him.
Thank you Carlos for your time.  This interview was held just before his recent illness.  He now lives in a small apartment and cannot watch television because he is under the care of nurses on a full-time basis.
The former manager is now 83 years old and has neurological disorders. Upon the news of Maradona's death, the family decided it was best not to tell Carlos as he also described Diego Maradona as the son he never had.
Carlos Bilardo Facts And Figures
Full Name: Carlos Salvador Bilardo Digiano
Birthdate: 16/03/1938
Birthplace: Buenos Aires, Argentina
Playing Career:
San Lorenzo 1958–1960
Deportivo Español 1961–1965
Estudiantes 1965–1970
Total Appearances: 460 matches, 62 goals
Manager Career:
Estudiantes 1971
Estudiantes 1973–1976
Deportivo Cali 1976–1978
San Lorenzo 1979
Colombia National Team 1979–1981
Estudiantes 1982–1983
Argentina National Football Team 1983–1990
Sevilla FC 1992–1993
Boca Juniors 1996
Guatemala National Team 1998
Libya National Team 1999–2000
Estudiantes 2003–2004
Playing Honors:
San Lorenzo
1959: Primera División Champions
Estudiantes
1967: Metropolitano Primera División Champions
1968, 1969, and 1970: Copa Libertadores Winners
1968: Intercontinental Cup
1968: Copa Interamericana
Manager Honors:
Estudiantes
1982: Metropolitano Primera División Champions
Argentina National Team
1986 FIFA World Cup Winners
Individual Honors:
1986 and 1987: South American Coach of the Year