Choosing the right pair of soccer cleats for a teen can be difficult, but it can also make a world of difference in the comfort and quality of their play. There are so many varieties of cleats in the world, and it all comes down to the brand, color, fit, and comfort when picking the right ones. Some things that should be considered about what pair of soccer cleats to choose is the type of field surface, whether they want a loose collar or firm collar on their ankle, and what color they want.
If a teen will be playing on an indoor field or turf, then the best option is a rubber sole with no cleats. This is because cleats on the bottom of shoes can wear down the field's surface more quickly and would not provide the right amount of traction needed to play on that type of soccer field.
If you want to learn about the History Of Soccer Cleats, make sure to check out this article.
Natural Grass Vs Hardwood Surface
Next, for grass fields, it is best to play with full cleats on the bottom. This is because the cleats are designed to dig into the ground when running and making quick movements. Artificial turf shoes would not provide traction due to the flat rubber soles, so these are not the ideal type of shoes when trying to find the right pair for outdoor soccer.
Lastly, the shoes that should be bought for teens while playing futsal are indoor soccer shoes. Since futsal is played on a basketball court-like surface, regular cleats would cause them to slip and fall, whereas flat, rubber soles would provide enough grip to play.  Futsal is a much faster game so players require excellent grip to twist and turn.
Top Five Soccer Cleats For Teens In 2023
Nike Phantom (Natural Grass)
This classification of Nike has been rated five stars across many websites due to quality and comfort while having a clean strike zone. These soccer cleats can be purchased can at Amazon, Nike, Kohl's, and Dicks Sporting Goods. Nike Phantoms come in many different types, so depending on preferred color preference and the ground surface being played on, there will be a pair that fits various needs.
Some reviews of these types of soccer shoes include, "They are amazing, and their color is brilliant too," "very stylish and comfortable shoes," "awesome cleats," and "love them!! They are exactly what I needed." Some professionals who wear these cleats are Thiago Alcantara, a Liverpool player, and Phil Foden, who plays for Manchester City and the England national team.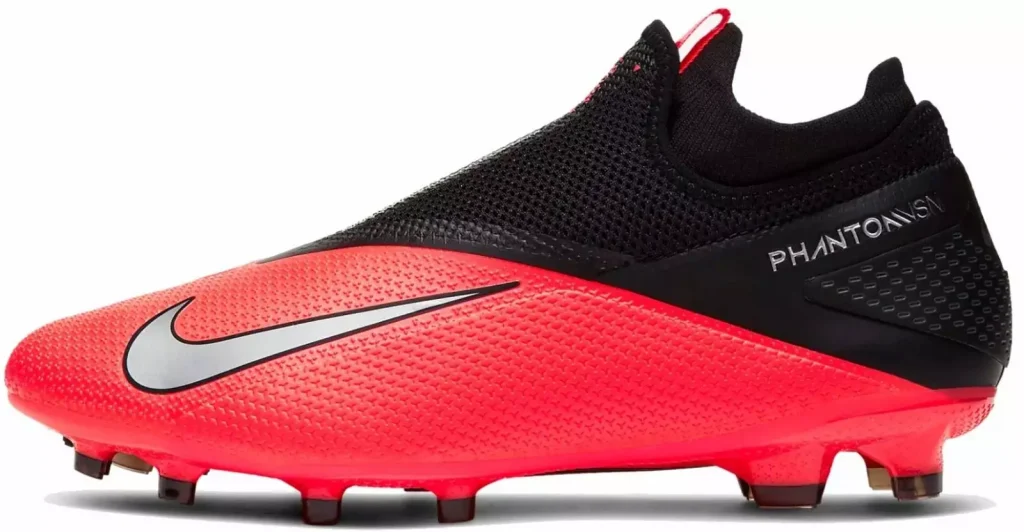 Nike Tiempo (Natural Grass)
Like the Nike Phantom cleats above, Nike Tiempo comes in many different colors and sizes. This pair has also been rated 4 and 5 stars throughout many customer reviews and can be found on Amazon, Dicks Sporting Goods, and Nike. In 2016, this branch of Nike shoes won the "Best Boot" award and the "Best Football Boot of the Year Award."
The article "Laced Up" says, "From its inception to our recent introduction to the eighth incarnation of the boot, the Tiempo has always been the choice for players searching for that magic blend of incredible comfort, majestic feel for the ball, and a quality leather." People who wear this boot include Sergio Ramos, a Spanish professional player; Julie Ertz, a player on the USA women's national team; And Carlos Tevez, a three-time winner of the South American Footballer of the Year award.


Adidas Copa Mundial (Artifical Grass)
These cleats are a very classic pair of shoes that many people have worn. More than 10 million pairs have been sold, and they are the best-selling football boot of all time. Reviews for the Adidas Copa Mundial soccer cleats include, "There is absolutely no reason to buy any other cleats than these," "fantastic boots," and "so comfortable."
Players who own these soccer cleats include Miroslav Klose, Franz Beckenbauer, a German professional team member, a two-time World Cup winner, and finally, Jari Litmanen, a player who has been considered Finland's greatest footballer of all time.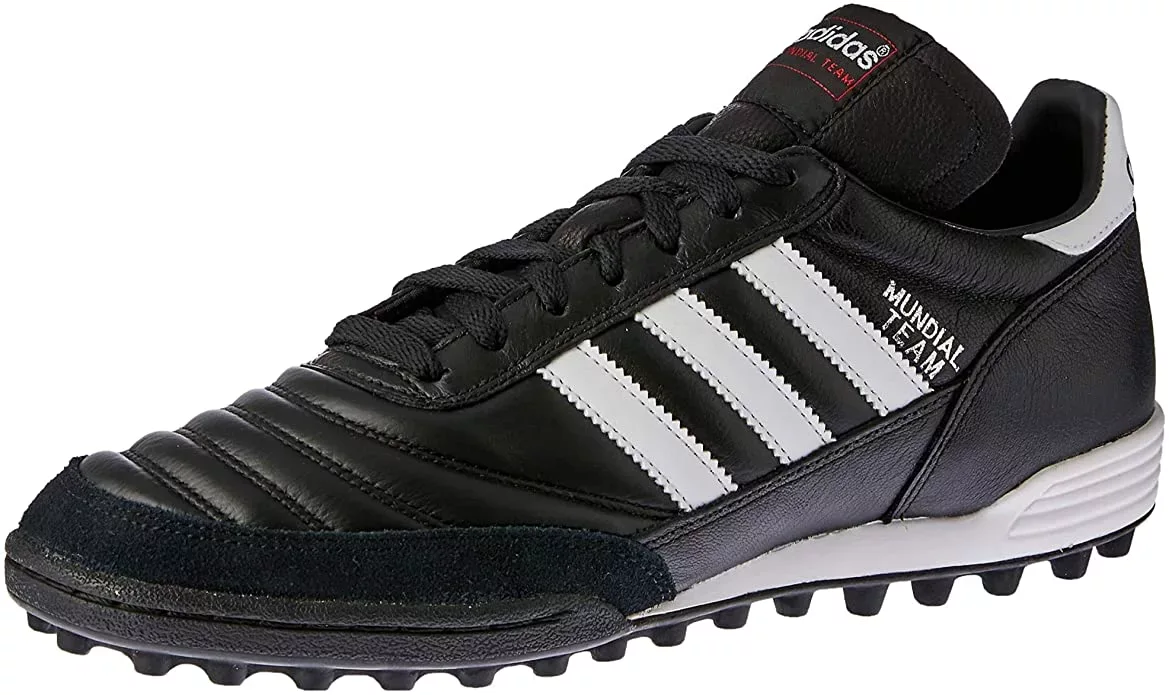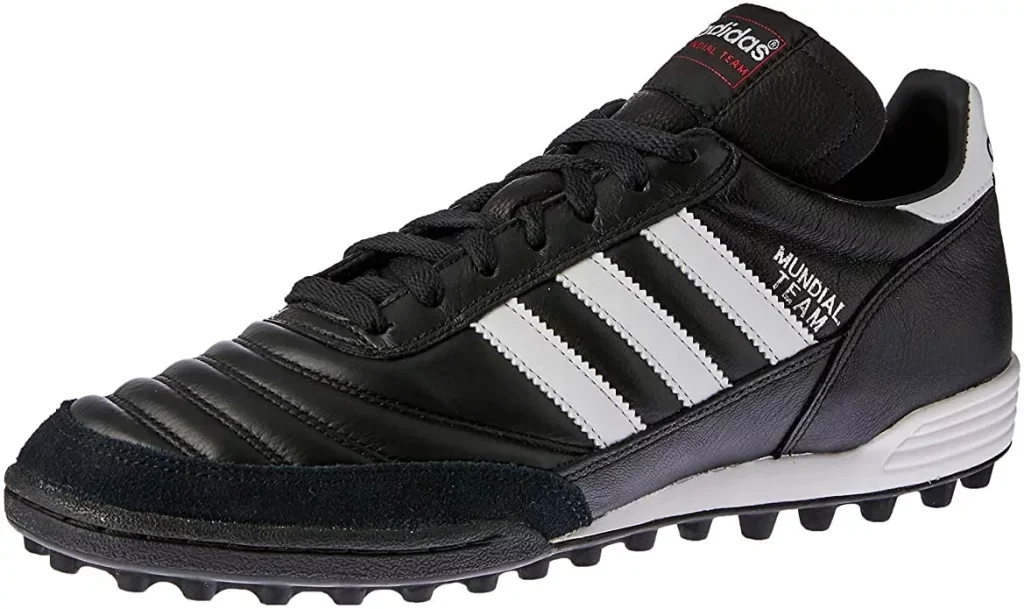 Adidas Predator (Different Versions For All Surfaces)
These Adidas Predator soccer cleats have several models to accommodate a range of field surfaces. There are also a variety of colors and patterns to choose from. Reviews for the Adidas Predator shoes include "great shoe, great value," "excellent fit," "great shoe, lightweight, and great materials," and "fit properly comfortable."
Famous soccer players who wear this type of shoe include Abby Dalkempher, a member of the United States Women's Soccer Team; David Alaba, an Australian professional player; Toni Duggan, a player at Manchester City. And Paul Pogba, who plays in the Premier League soccer club.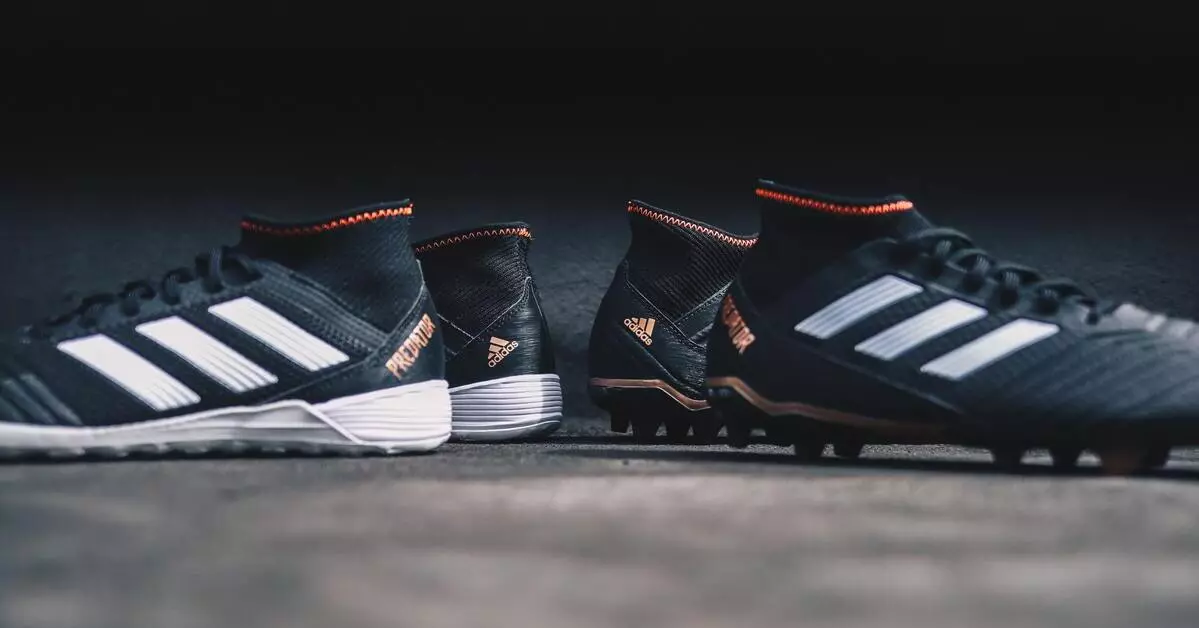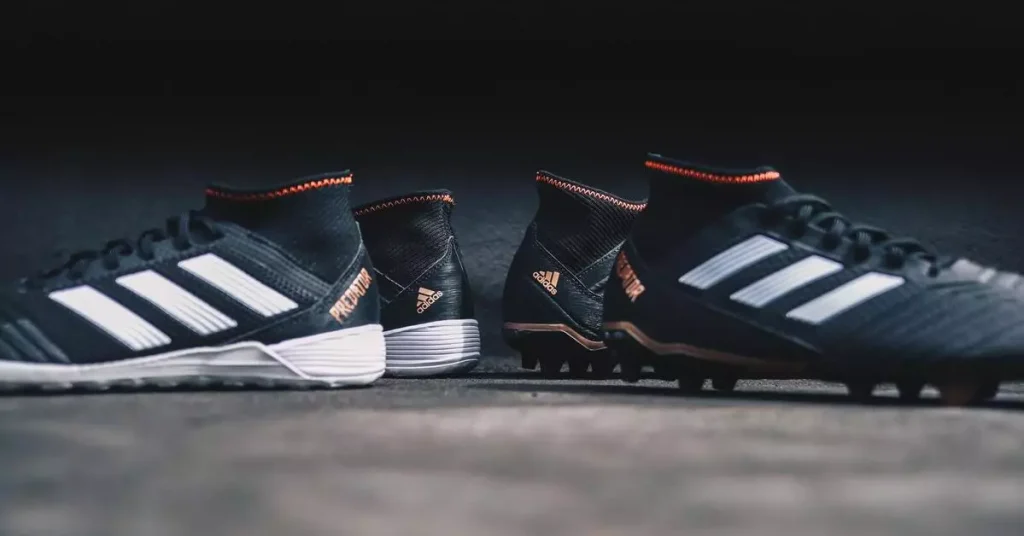 Adidas Samba Classic (Futsal)
Although this type of shoe is the best for indoor soccer play, they are also great for playing on turf. Adidas Samba Classic soccer cleats are superior to many other types of soccer cleats due to their popularity. Worldwide, over 35 million pairs have been sold, with that number still increasing day after day.
One review for this soccer cleat states, "The Adidas Performance Samba Classic Indoor Soccer Shoe is very affordable, but also very high quality." Some other thoughts from customers include, "will not buy anything else," "awesome look and wonderfully non-slip," and "great quality shoes."
Although this is my opinion on the best soccer cleats for teens, picking the right pair comes down to personal preference, field surface, and overall comfort while playing the game.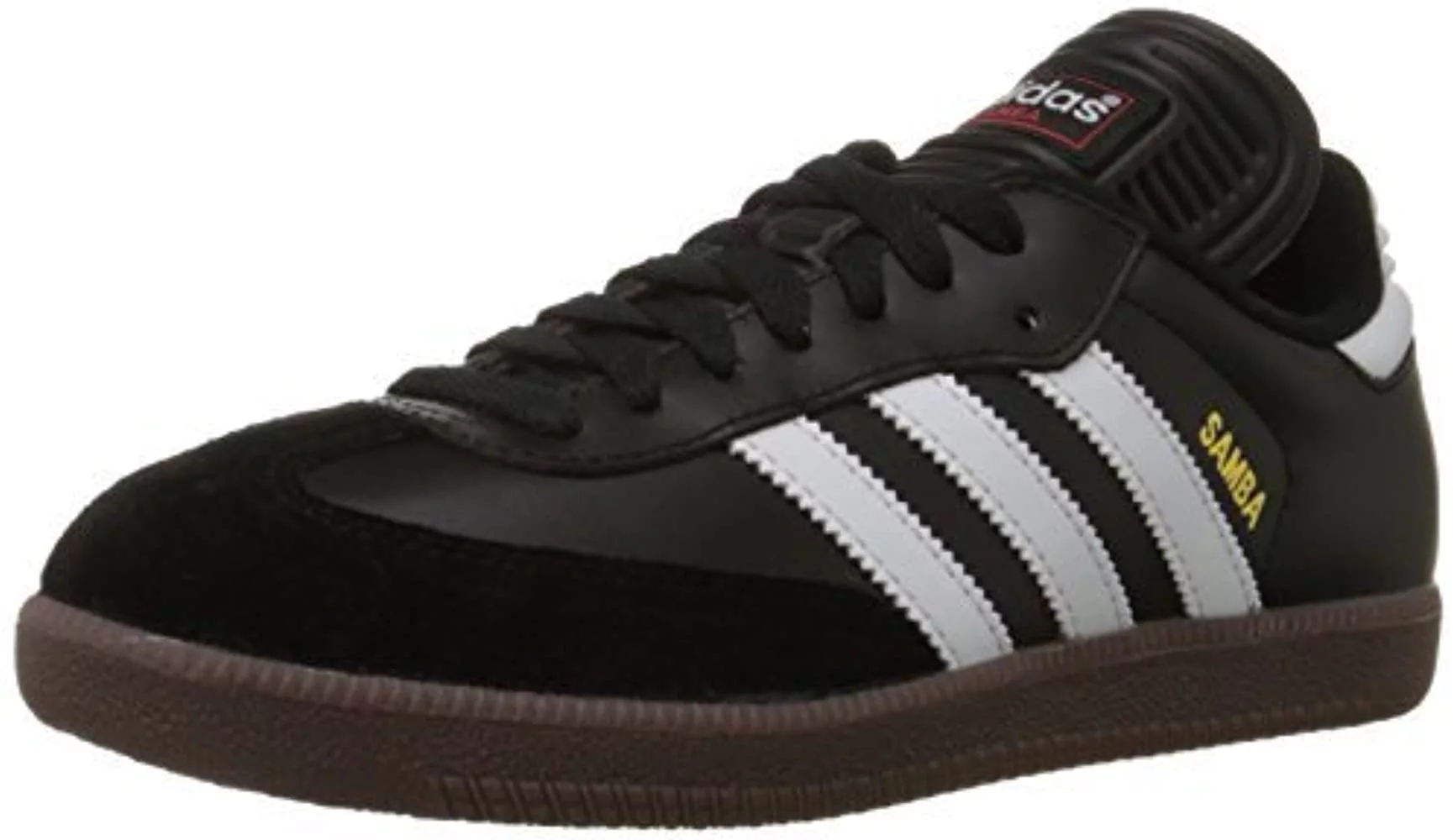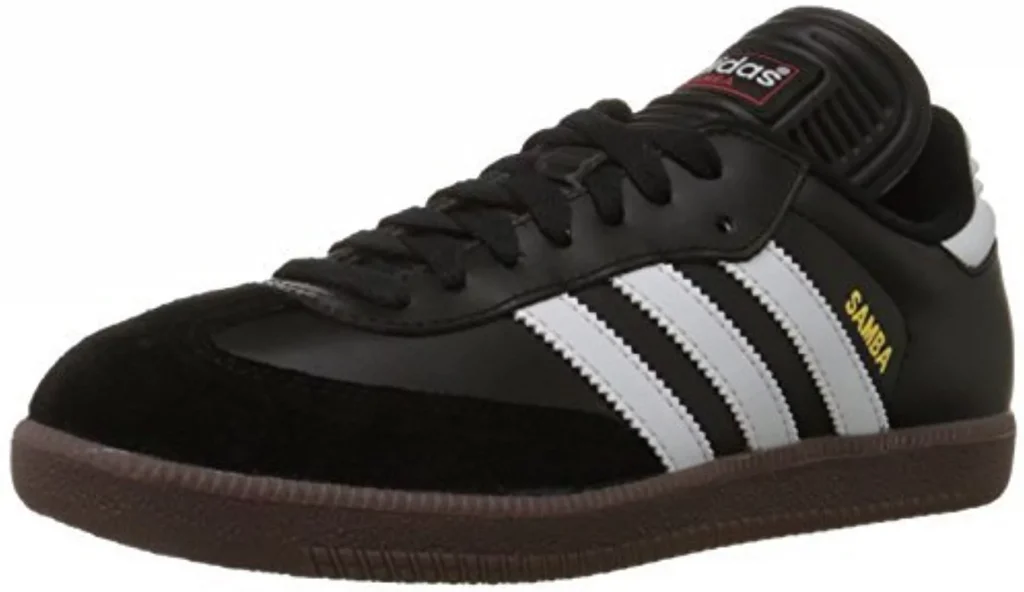 If you have questions about the best soccer cleats for teens and how to ensure you find the proper fit, make sure to read our common questions about soccer cleats article.