For soccer fans, the countdown to the Qatar World Cup has already begun. Seeing the world's best soccer players live is always exciting, and that's why we cannot wait to accompany our guests to Qatar while watching the next FIFA World Cup.  To get you up to speed, we have compiled a list of World Cup facts to make you the smartest person at the next party you attend.
Continents And Countries
Only two continents have succeeded as champions of the FIFA World Cup: Europe and South America. In fact, of the 20 World Cups, European countries have been finalists in 18 of them.
As of the 2018 FIFA World Cup, 79 national teams have competed in the final tournaments.
There are only eight countries to have won the World Cup.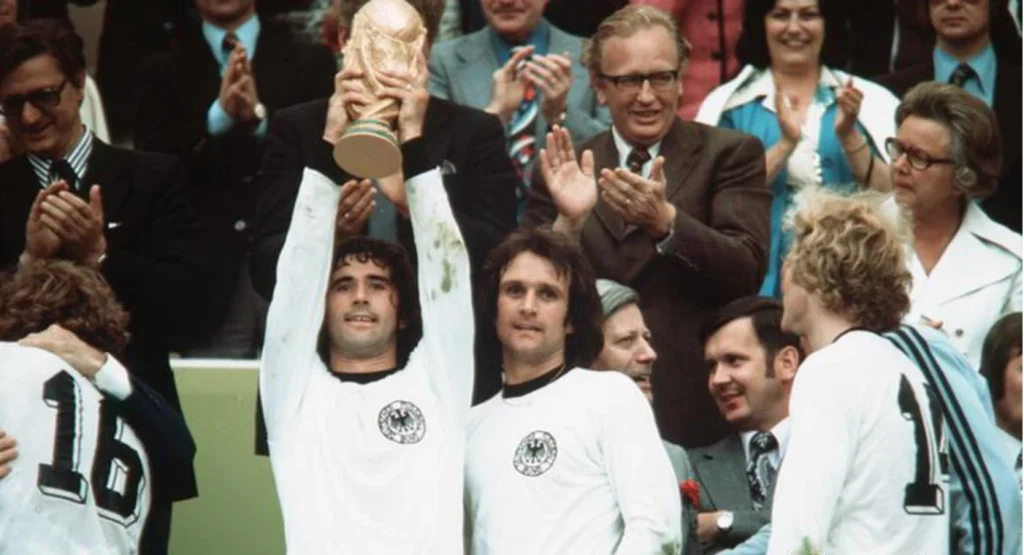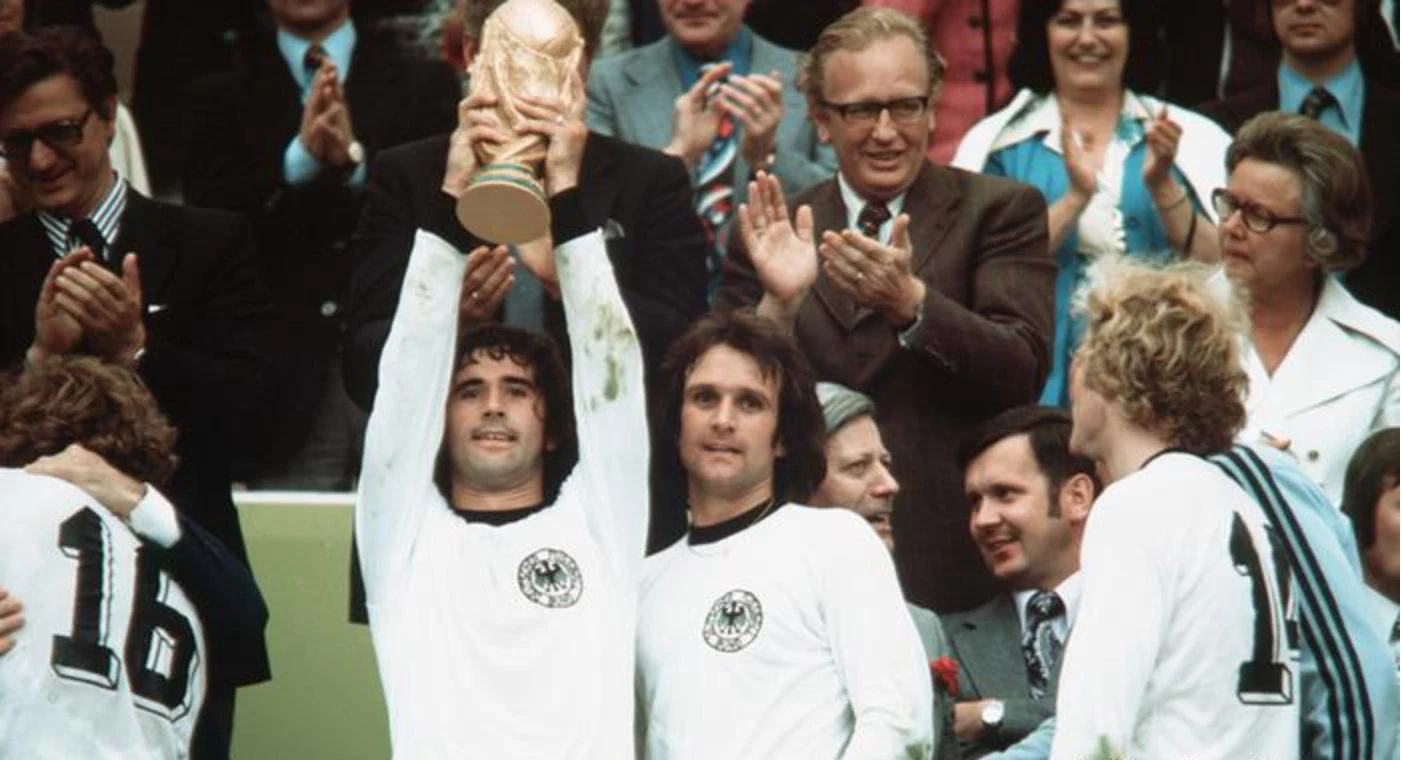 Mexico has qualified without winning the World Cup tournaments more than any other country (16 times). They've even been the host country twice in 1970 and 1986.
The country with the smallest population to ever compete in the FIFA World Cup is Iceland (population: 334,000)
Among the national teams, Germany has played the most World Cup matches (106) and appeared in the most finals (8), semi-finals (13), and quarter-finals (16) as well as scored the most World Cup goals (224), while Brazil has appeared in the most World Cups (20).
In 2002, the FIFA World Cup tournament was held in two countries – South Korea and Japan.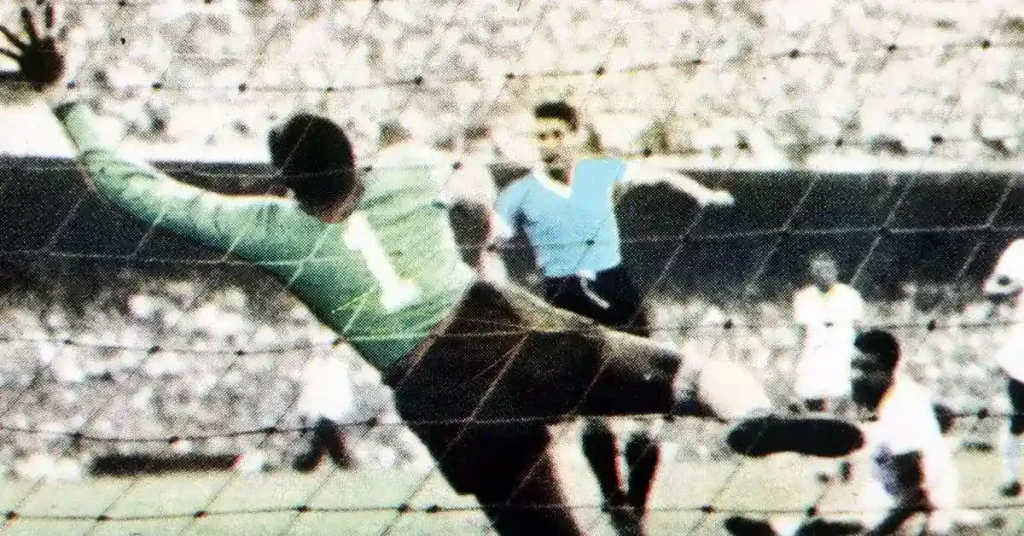 Uruguay in 1950 is the only team to have won the World Cup finals without winning the final. This is because Fédération Internationale de Football Association (known as FIFA) changed the rules for that competition only. Rather than teams going from a group stage to a knockout format, the teams when into another group. It just so happened that the final match was between the only two sides that could win the competition, hosts Brazil and 1930 winners Uruguay. Despite being heavy favorites, Brazil went down 2-1.
New Zealand is the only team to go unbeaten in the 2010 World Cup as they drew all 3 of their group stage games. The winners of the tournament, Spain, lost their 1st group stage match to Switzerland.
A European nation has won the past four World Cups and five of the last six – Brazil being the only non-European country to succeed.
France has won two of the last seven tournaments, making them the only country to win multiple World Cups finals in that time.
In 1930, Yugoslavia started its FIFA World Cup game with the youngest starting line-up ever. Players averaged 21 years and 258 days old.
Germany's 1998 starting lineup versus Iran was the oldest ever fielded at a World Cup. Players were an average age of 31 years and 345 days. The next closest record is held by Belgium, whose average age against Mexico was 31 years and 304 days.
The Indian team qualified for the 1950 World Cup in Brazil but withdrew from the competition. As well as financial concerns, FIFA's requirement for players to wear shoes during matches played a role in the team's decision, since the Indian players had previously only played barefoot.
World Cup Newcomers
| Year | How Many New Teams | The Newcomers | Best Newcomer Country | They Reached |
| --- | --- | --- | --- | --- |
| 1930 | ALL | Argentina, Belgium, Bolivia, Brazil, Chile, France, Mexico, Paraguay, Peru, Romania, Uruguay, USA, and Yugoslavia | Uruguay | Winner |
| 1934 | 10 | Austria, Czechoslovakia, Egypt, Germany, Hungary, Italy, Netherlands, Spain, Sweden, and Switzerland | Italy | Winner |
| 1938 | 4 | Cuba, Dutch East Indies, Norway, and Poland | Cuba | Quarter-Final |
| 1950 | 1 | England | England | Group Stage |
| 1954 | 3 | Korea Republic, Scotland, and Turkey | Turkey | Group Phase Playoff |
| 1958 | 3 | Northern Ireland, Soviet Union, Wales | All | Quarter-Final |
| 1962 | 2 | Bulgaria and Columbia | All | Group Stage |
| 1966 | 2 | North Korea and Portugal | Portugal | Third Place |
| 1970 | 3 | El Salvador, Israel, and Morocco | All | Group Stage |
| 1974 | 4 | Australia, East Germany, Haiti, and Zaire | East Germany | Second Round |
| 1978 | 2 | Iran, and Tunisia | Tunisia | Third In Group Stage |
| 1982 | 5 | Algeria, Cameroon, Honduras, Kuwait, and New Zealand | Algeria and Cameroon | Third In Group Stage |
| 1986 | 3 | Canada, Denmark, and Iraq | Denmark | Round Of 16 |
| 1990 | 3 | Costa Rica, Ireland, and United Arab Emirates | Ireland | Quarter-Final |
| 1994 | 3 | Greece, Nigeria, and Saudi Arabia | Nigeria and Saudi Arabia | Round Of 16 |
| 1998 | 4 | Croatia, Jamaica, Japan, and South Africa | Croatia | Third Place |
| 2002 | 4 | China, Ecuador, Senegal, and Slovenia | Senegal | Quarter-Final |
| 2006 | 6 | Angola, Côte d'Ivoire, Ghana, Togo, Trinidad and Tobago, and Ukraine | Ukraine | Quarter-Final |
| 2010 | 2 | Slovakia and Serbia | Slovakia | Round Of 16 |
| 2014 | 1 | Bosnia and Herzegovina | Bosnia and Herzegovina | Third In Group Stage |
| 2018 | 2 | Iceland and Panama | Iceland and Panama | Group Stage |
| 2022 | 1 | Qatar | Qater | ?? |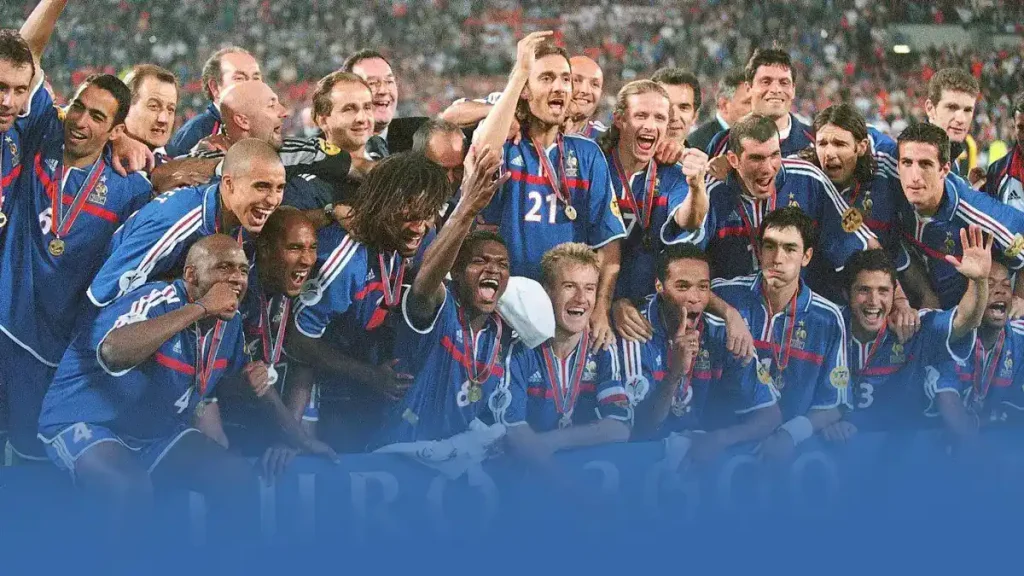 The Host Nation
The last nation to win the FIFA World Cup as the host was France in 1998.
The host country has won six of the 20 World Cups.
The only host country not to have reached the second round is South Africa.
Southeast Asia and Oceania have never hosted the tournament.
A first-winter World Cup will be held for the first time in 2022 in Qatar. Every other host country has held the tournament in the summer months.
Among Qatar's infrastructure projects are the construction of stadiums, highways, and hotels. The country is spending a staggering $200 billion on these projects. This will be the most expensive World Cup.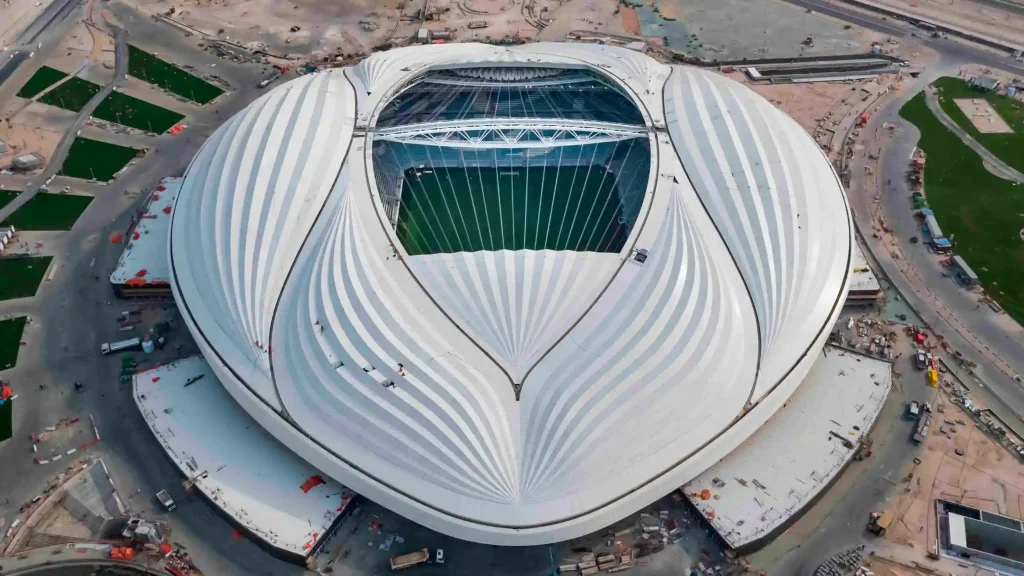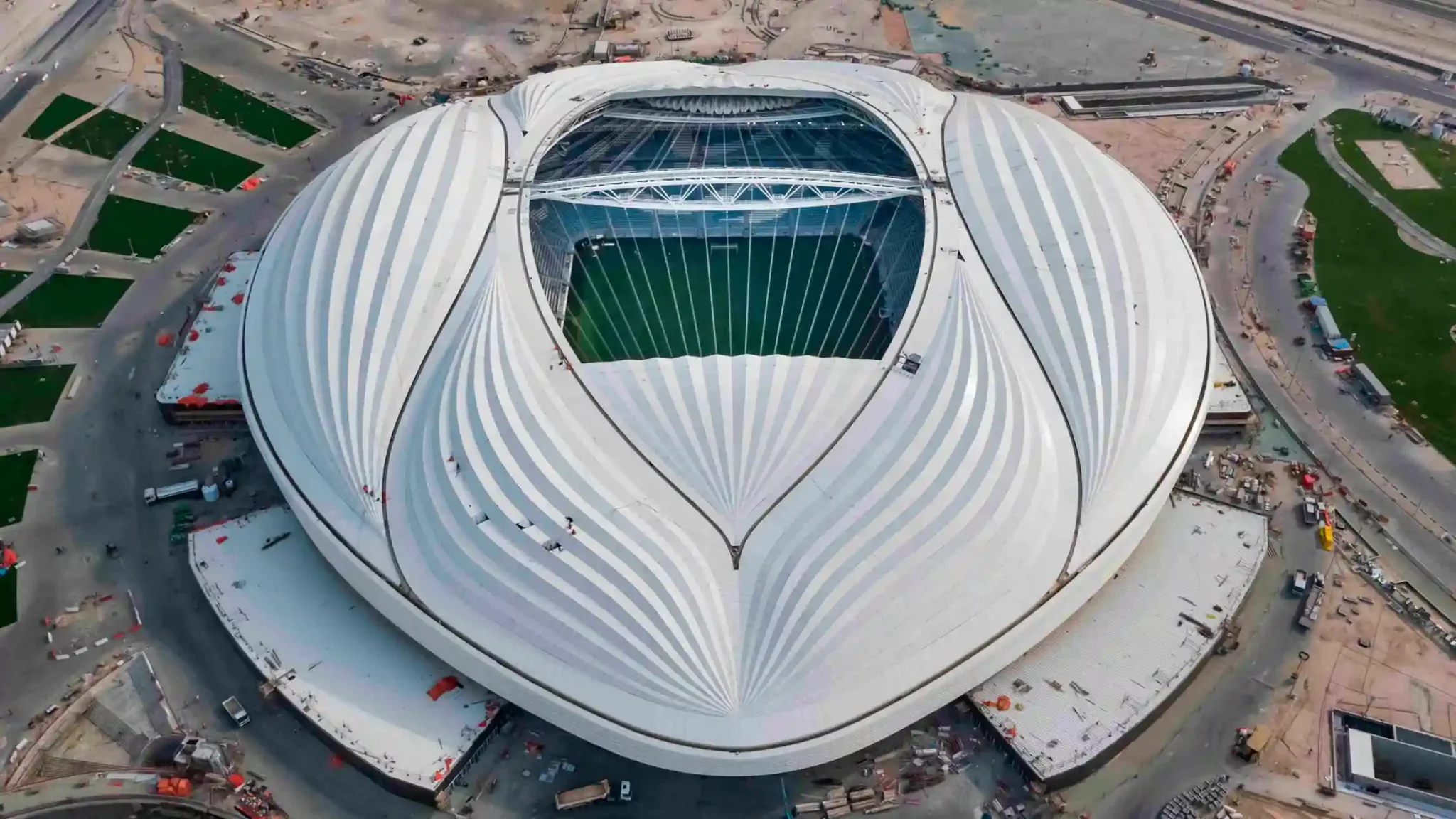 There are only eight stadiums being utilized for the FIFA World Cup 2022 in Qatar. This is the lowest number of stadiums for the World Cup since the 1978 edition in the host country of Argentina. They only used 6 stadiums.
Qatar will host the FIFA World Cup in fully air-conditioned stadiums for the first time ever.
World Cup Records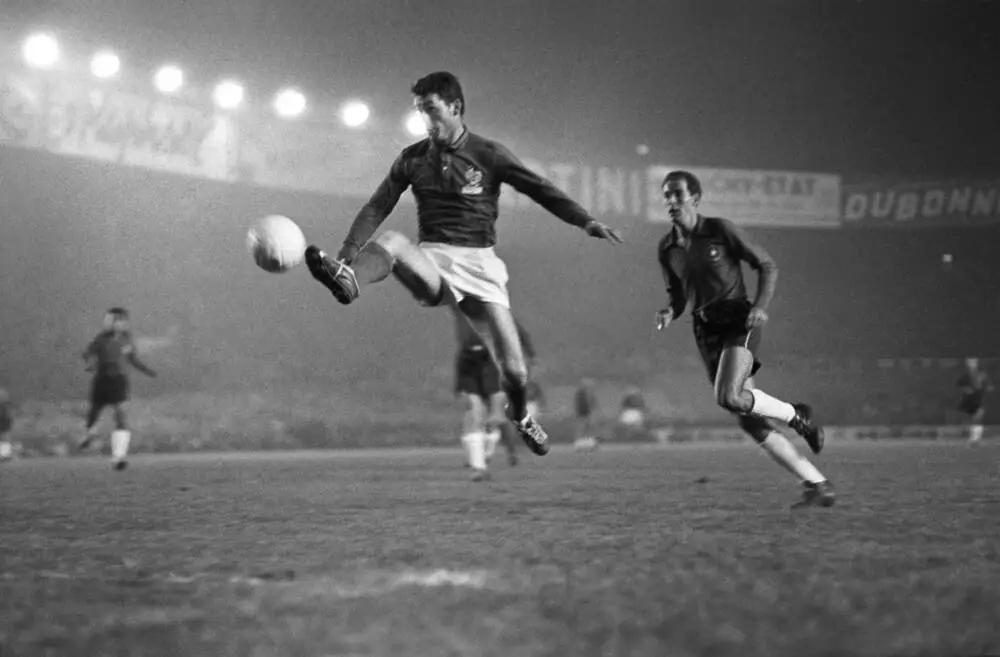 France soccer player Just Fontaine holds the record for the most goals scored in a single World Cup, with his 13 goals in 1958. He is fourth on the list of the most World Cup goal scorers ever.
Roger Milla from Cameroon is known to be the oldest player to participate in a World Cup Match. This man was responsible for leading his country into the World Cup in 1990.
The youngest player ever to play in the World Cup was Norman Whiteside from Northern Ireland. The young player had just turned 17 years and 41 days old when he played against Yugoslavia in 1982.
Luis Monti was the first player to represent two different countries in World Cup history. (Argentina 1930 and Italy 1934) Five other players have followed him:
Robert Prosinecki (Yugoslavia 1990, Croatia 1998)
Robert Jarni (Yugoslavia 1990, Croatia 1998)
José Santamaria (Uruguay 1954 and Spain 1962)
Ferenc(Hungary 1954 and Spain 1962)
Mazola (Brazil 1958, Italy 1962)
The fastest substitute from the start of the game was Italian Alessandro Nesta. He was replaced by Italy's Giuseppe Bergomi after only four minutes in a match against Austria in 1998.
Jose Batista of Uruguay was sent off after 56 seconds in 1986 against Scotland! He was the fastest player in World Cup history to be sent off. French referee Joel Quiniou has no choice but to punish him for the foul on Gordon Strachan.
French and Brazilian legends Zinedine Zidane and Cafu hold the record for most cards. They each received six cautions.
Jurgen Klinsmann became the first player to score three or more goals in three consecutive World Cups, later joined by Ronaldo of Brazil and German Miroslav Klose.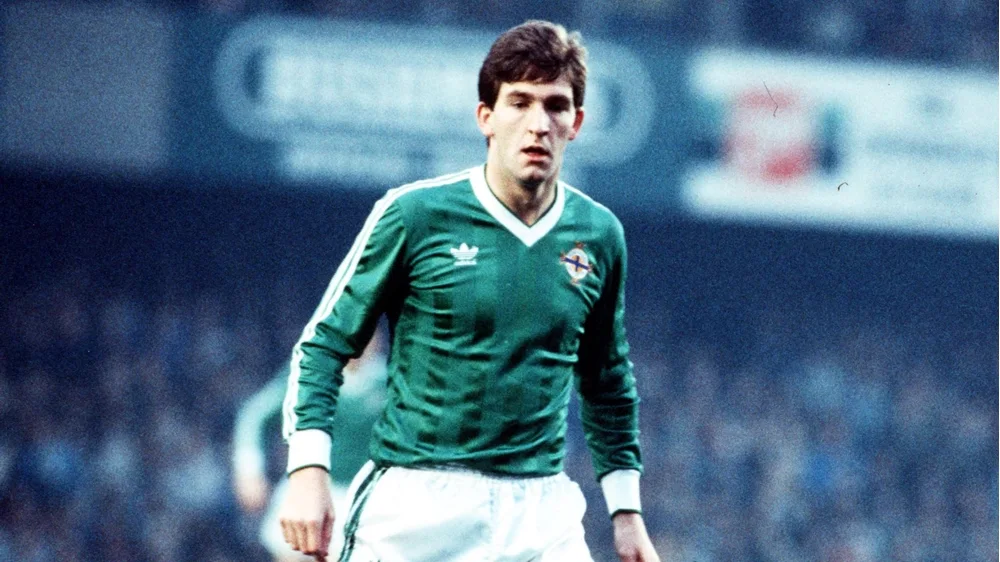 World Cup Facts About Outfield Players
Another interesting World Cup fact is that famous cricketer Sir Viv Richards is the only person to have played both World Cup Football and World Cup Cricket. In addition, he played soccer for Antigua in the 1974 World Cup qualifiers.
Between 2002 and 2014, Germany's Miroslav Klose set a world record for the most World Cup goals. He scored a total of 16 goals over four consecutive tournaments.
In 1994, Russia's Oleg Slanko scored five goals against Cameroon, setting the record for the most individual goals in a match.
Hungary's Laszlo Kiss is the only substitute to score a hat-trick in the World Cup. Kiss scored the first of three goals for Hungary when the score was 5-1 against El Salvador in Spain in 1982. The World Cup finals victory was the biggest ever.
In terms of minutes on the field, two players have the shortest FIFA World Cup careers. Khemais Labidi represented Tunisia against Mexico in 1978 for two minutes. Former Argentina midfielder Marcelo Trobbiani helped his country beat West Germany 3-2 in the 1986 final. He came on for his first and only appearance with two minutes remaining.
Crazy Facts About World Cup
One of the fun World Cup facts involves the penalty shootout of the great Italian footballer Giuseppe Meazza. In the year 1938, he got a chance of a penalty kick against Brazil. Unfortunately, while he was about to do so, his shorts fell. Despite this malfunction, he picked up his shorts and made the goal beating the goalkeeper, who was still laughing. This goal pushed Italy into the finals.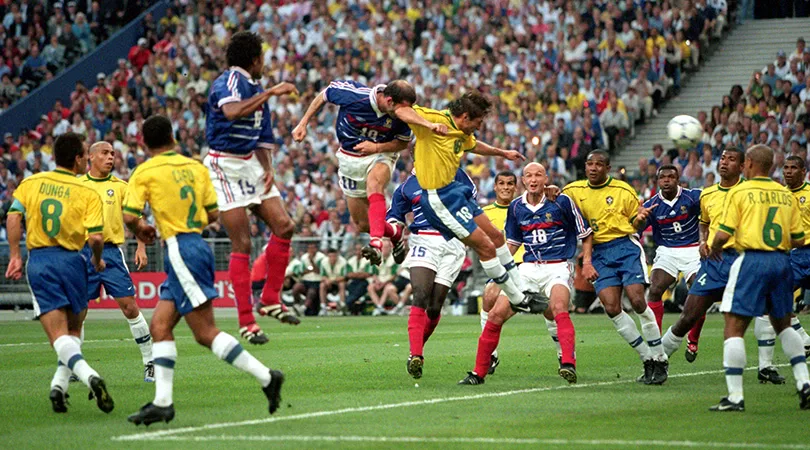 Zinedine Zindane abruptly charged at the Italian defender Marco Materazzi during the final match of the 2006 World Cup tournament, striking him with his head. Zidane, who is of Algerian descent, shocked spectators and commentators with the bizarre assault, which prompted some to believe the player was responding to a racial epithet. A few days later, Matterazi admitted to insulting the Frenchman's sister.
The only player ever to be sent off on his birthday was Italian forward Gianfranco Zola. After being sent off against Nigeria, Zola missed the two subsequent World Cup matches after being judged to have fouled Augustine Eguavoen by the referee. However, Italy won the match 2-1 and eventually made it to the World Cup final. After this suspension, Gianfranco Zola did not regain his place on the team.

Goalkeepers
Among all goalkeepers participating in one World Cup, South Korean Hong Duk-Yung conceded the most World Cup goals. In 1954, Hong Duk-Yung conceded 16 goals.
Bodo Illgner of West Germany was the first-ever goalkeeper to have kept a clean sheet in the FIFA World Cup Final That was in the 1990 tournament.
The first time a goalkeeper was replaced at a World Cup was for any other reason than injury when Zaire was 0-3 down versus Yugoslavia after 22 minutes in 1974. Dimbi Tubilandu, his replacement, was unable to block the goal rush, and subsequently, their country lost the game 9-0.
The longest unbeaten goalkeeper in World Cup history is Walter Zenga of Italy. While playing in the 1990 tournament, he went 517 minutes without allowing a goal. In the semifinal, Argentina's Claudio Caniggia ended his run after Italy lost on penalties.
Known as the "Black Spider" for his all-black goalkeeper clothing, the great Lev Yashin played in three World Cups (1958, 1962, and 1966). "I like to have a smoke before a match to calm my nerves, then drink a strong drink to tone my muscles," he said when asked about his pre-match routine.
As captain of the Italian national team in 1982, Dino Zoff was the oldest player to win the World Cup finals at the age of 40 years, 4 months, and 13 days.
Coaches
When Argentina played France in 1930, Juan Jose Tramutola was 27 years and 267 days old, the youngest coach for a World Cup team.
In 1954, Gaston Barreau of France was 70 years and 194 days old when his country played Mexico in the World Cup.
Helmut Schön, who coached the German team 25 times between 1966 and 1978, holds the record for most matches as coach at the World Cup.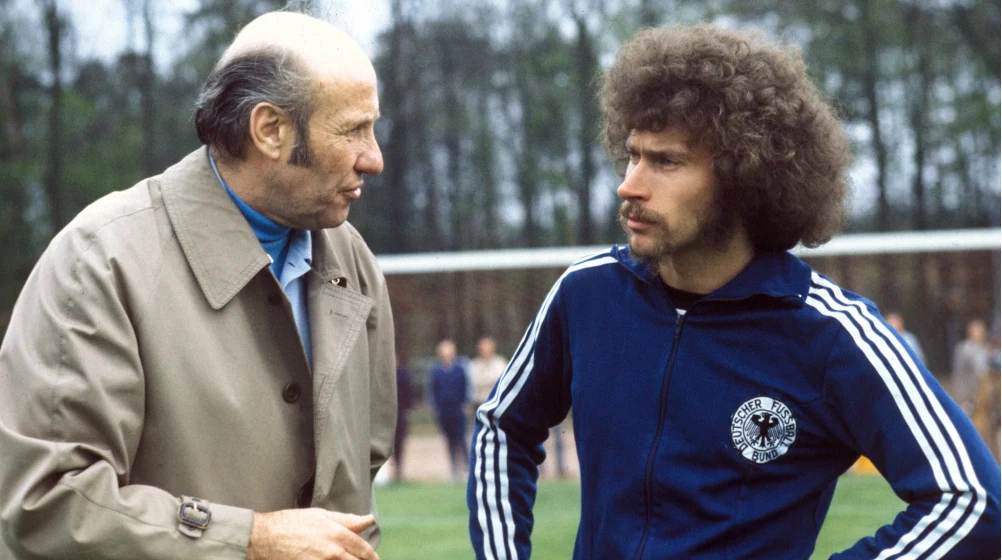 Coach Sepp Herberger's strategy led Germany to its first World Cup title in 1954. Herberger sent a reserve team on the pitch when he faced favored Hungary in a group stage match and received an 8-3 defeat. When the two countries faced off again in the final, this time with the top players on the field, the West German team achieved the "Miracle of Bern" and won 3-2.
Frenchman Didier Deschamps, Brazil's Mario Zagallo, and Germany Franz Beckenbauer have won the World Cup tournament as player and head coach.
Amazingly a nation with a foreign coach has never won a FIFA World Cup. They have all been the same nationally as the team that won.
The World Cup coaching record belongs to Bora Milutinovic and Carlos Alberto Parreira. Each coached five World Cup teams.
First-Ever Facts
The FIFA World Cup's first-ever Trophy was the Coupe Jules Rimet. It was created in 1930 by Abel Lafleur, France.
The first World Cup match was held on 13th July 1930. France played Mexico in Montevideo, Uruguay. France won 4-1.
The first-ever World Cup goal was in the same match. The scorer was Frenchman Lucien Laurent, who scored from outside the box.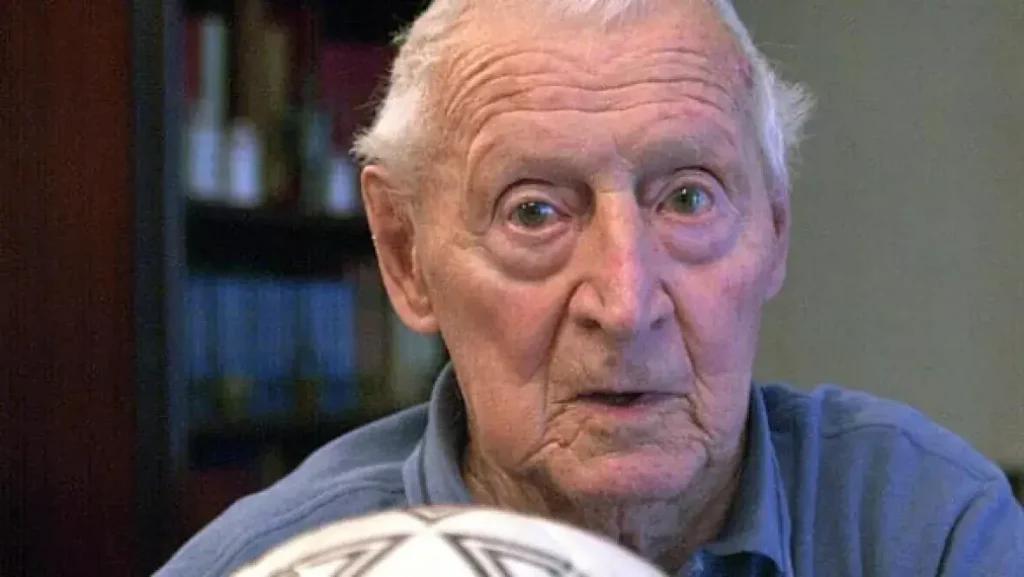 The first clean sheet was USA goalkeeper Jimmy Douglas in the 1930 World Cup tournament. They beat Belgium 3-0 on 13th July 1930.
In the 1930 tournament, Peru's Placido Galindo was the first-ever player to be expelled from a World Cup match. He was removed after 70 minutes in their game versus Romania. Carlos Caszely from Chile became the first player to be dismissed with a red card in World Cup history. That was in 1974.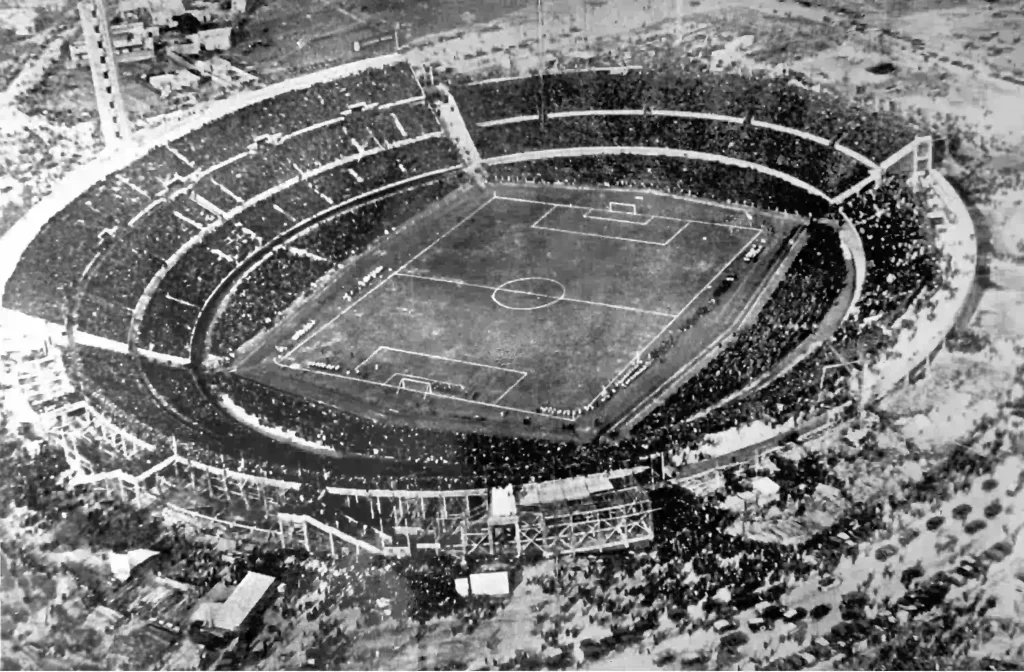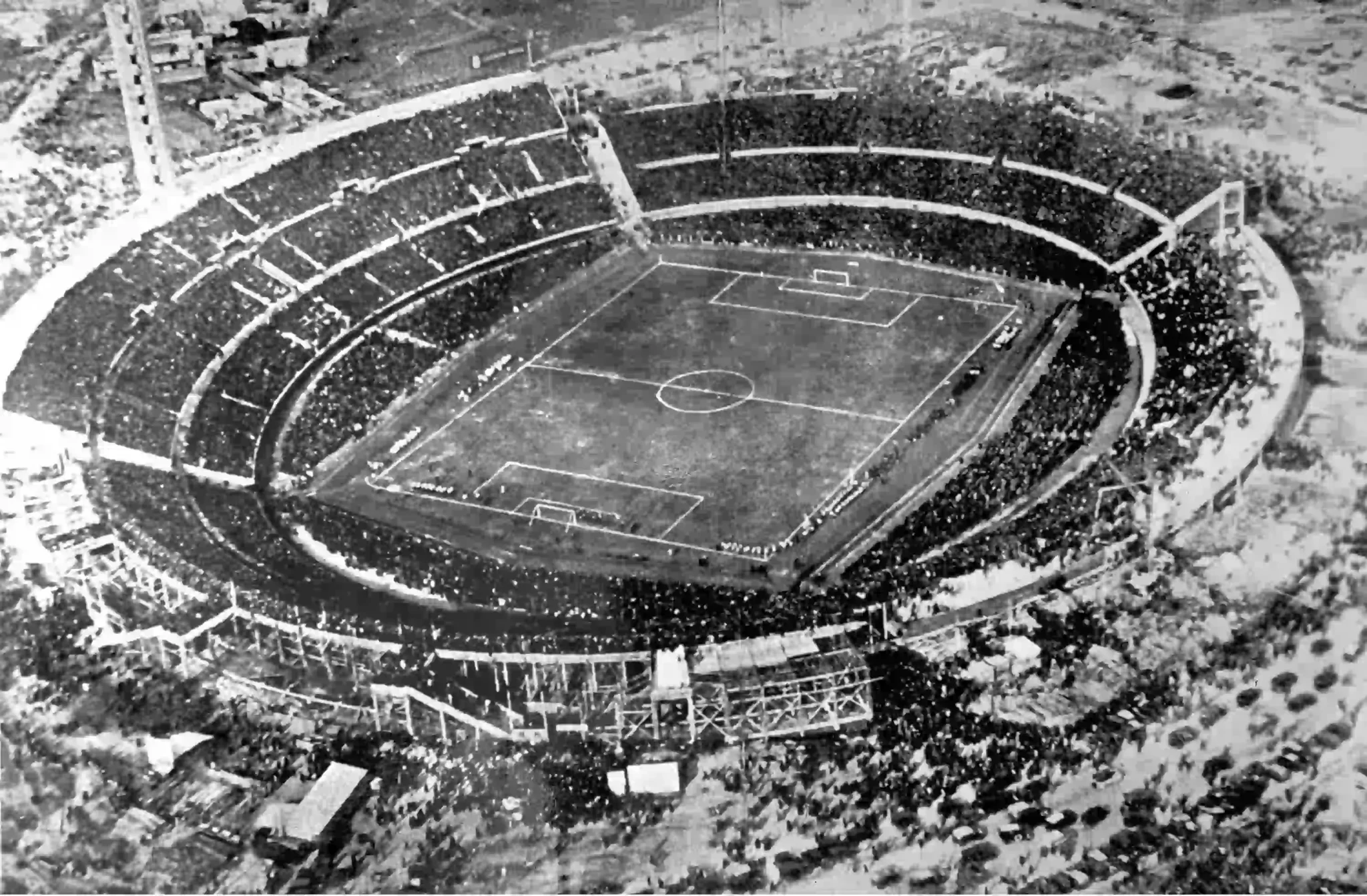 Manuel Rosas of Mexico has the record for converting the first-ever penalty shot on 17th June 1930.
The first World Cup extra-time match was on 27th May 1934. Austria beat France 3-2 after extra time in a Round of 16 knockout games.
The first live television transmission was the 1954 World Cup hosted in Switzerland. This was a significant catalyst for the growth of soccer around the world.
Yellow cards and substations were introduced in the 1970 World Cup. The first player to receive a yellow card caution was USSR's Kakhi Asatiani on 31st May 1970. They were playing the tricky Mexican team.
In the same match, Viktor Serebryanikov of Russia was substituted after 46 minutes. Anatoli Pusatch was the first substitute to come on. Steve Adamache of Romania was the first goalkeeper to be substituted against Brazil. Necula Raducanu replaced him.
The first World Cup penalty shootout was between France vs. West Germany in 1982. The Germans won the semi-final penalty shootout 5-4. Horst Hrubesch converted the final penalty to give Germany the victory.
Italy's goalkeeper Gianluca Pagliuca was the first-ever goalkeeper to be sent off in a World Cup match on 23rd June 1994. He was sent off the soccer field after 21 minutes when he handled the ball outside the penalty box in their game against Norway.
Laurent Blanc scored the first-ever World Cup Golden Goal as France beat Paraguay 1-0 on 28th June 1998.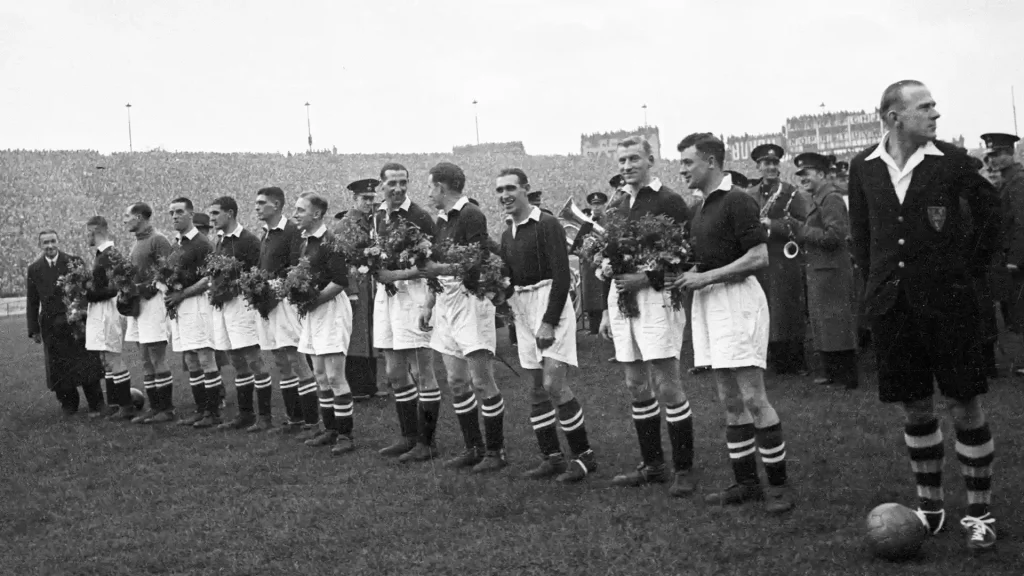 Prizemoney
The winning team at the 2022 World Cup final will receive USD $42 million in prize money. In 2018, the winner France received USD 38 million.
Runners up aren't disappointed either. They will receive USD $30 million. In 2018, the runners-up received USD $27 million.  That was Croatia.
The prize money for the 2018 World Cup in Russia came to 791 million U.S. dollars, up significantly from the 576 million U.S. dollars at the previous World Cup in Brazil in 2014.
In Qatar, the prize money pot is USD $700 million. Each team that qualifies for the World Cup will receive $2 million to cover its preparation costs. The winner will receive $42 million for winning the World Cup final. Every team that gets through the group stages will receive $10 million. So the actual winner of the 2022 World Cup will receive USD $54 million USD dollars.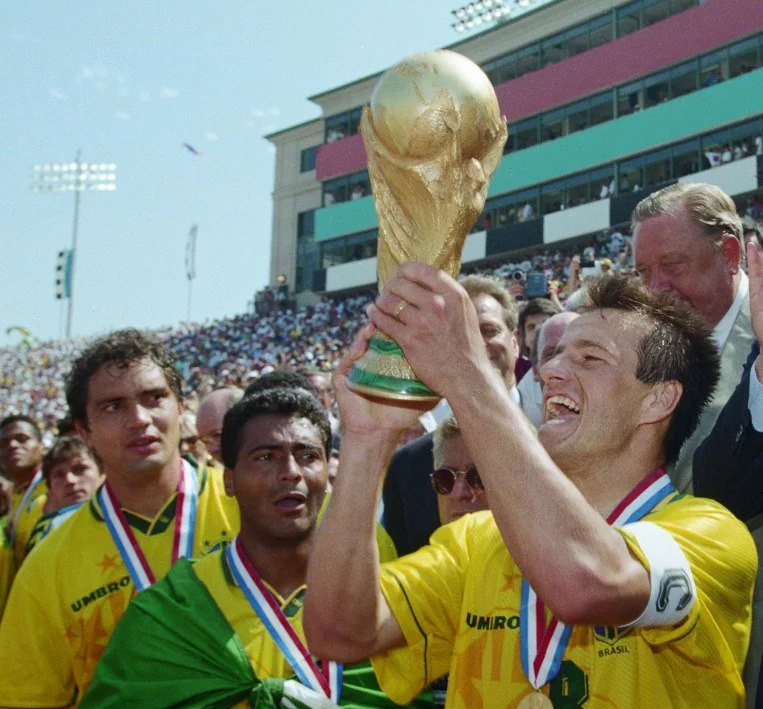 World Cup Trophy
The FIFA World Cup trophy went missing for seven days before the World Cup in 1966.
First, there was the original World Cup trophy, commonly known as the Jules Rimet trophy from 1930 to 1970. It was permanently given to Brazil after winning the tournament three times.
Unfortunately, the Jules Rimet trophy was stolen in 1983 and has not been recovered since.
An interesting fact about the FIFA World Cup trophy is made of 18 karat gold.
The FIFA World Cup trophy was in danger during World War II, so the Fédération Internationale de Football Association Italian Vice President Otorino Barassi moved the trophy from the vault of the bank it was kept in and placed it in a shoebox under his bed to protect it from the Nazis.
Someone stole the Jules Rimet Trophy from an exhibition at the Westminster Central Hall in 1966, just four months before the FIFA World Cup was held in England. A dog found it, and his owner received a reward of 6,000 British pounds.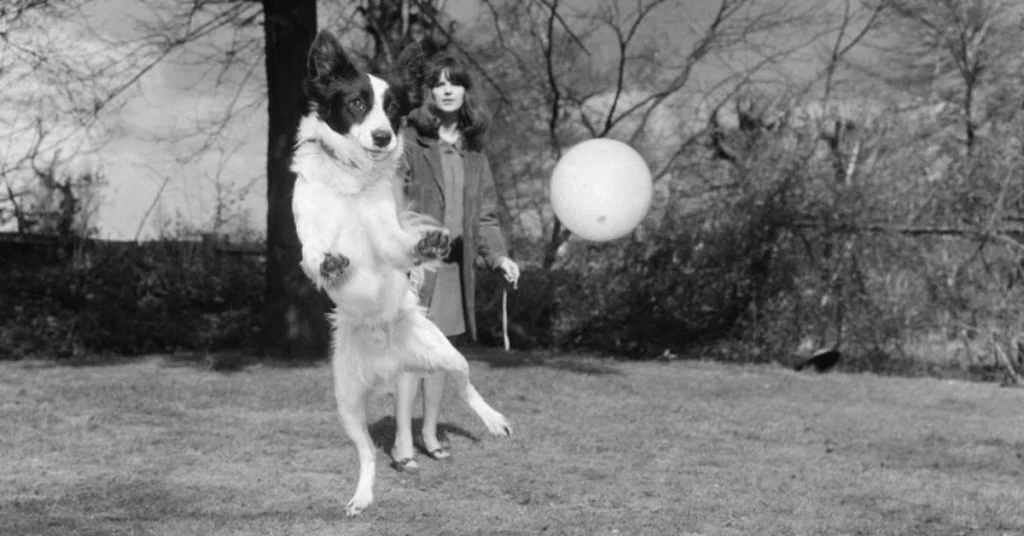 World Cup Attendances
The largest attendance of a World Cup match is 199,854 (that's more than half the population of Iceland!). It was a match between Brazil and Uruguay in Rio de Janeiro in July 1950.
A total of 26.29 billion people viewed all the World Cup matches in 2006.
Seven and a half billion people saw the final match of the tournament, almost a ninth of all people on earth.
The Romania-Peru match took place at Estadio Pocitos in Montevideo, Uruguay, on 14 July 1930, with only 300 people in attendance.
Total Spectators For Each World Cup
| World Cup Year | Host Country | Total Spectators | Number Of Games | Ave Spectators Per Game |
| --- | --- | --- | --- | --- |
| 1930 | Uruguay | 590,549 | 18 | 32,808 |
| 1934 | Italy | 363,000 | 17 | 21,353 |
| 1938 | France | 375,700 | 18 | 20,872 |
| 1950 | Brazil | 1,045,246 | 22 | 47,511 |
| 1954 | Switzerland | 768,607 | 26 | 29.562 |
| 1958 | Sweden | 819,810 | 35 | 23,423 |
| 1962 | Chile | 893,172 | 32 | 27,912 |
| 1966 | England | 1,563,135 | 32 | 48,848 |
| 1970 | Mexico | 1,603,975 | 32 | 50,124 |
| 1974 | West Germany | 1,865,753 | 38 | 49,099 |
| 1978 | Argentina | 1,545,791 | 38 | 40,679 |
| 1982 | Spain | 2,109,723 | 52 | 40,572 |
| 1986 | Mexico | 2,394,031 | 52 | 46,039 |
| 1990 | Italy | 2,516,215 | 52 | 48,389 |
| 1994 | USA | 3,587,538 | 52 | 68,991 |
| 1998 | France | 2,785,100 | 64 | 43,517 |
| 2002 | Korea and Japan | 2,705,197 | 64 | 42.269 |
| 2006 | Germany | 3,359,439 | 64 | 52,491 |
| 2010 | South Africa | 3,178,856 | 64 | 49,670 |
| 2014 | Brazil | 3,441,450 | 64 | 53,772 |
| 2018 | Russia | 3,031,768 | 64 | 47,371 |

Referees
Joel Quiniou from France has refereed the most matches. He was in charge of eight matches between 1986 and 1994, including four in USA '94. Nicolaj Latychev (RUS 1962), José Ramiz Wright (BRA 1990) and Jan Langenus (BEL 1930) have all also refereed four games in one tournament – another record.
In 1930, Francisco Mateuccia of Uruguay became the youngest referee to oversee a World Cup game when he handled the Yugoslavia – Bolivia match.
The oldest referee to referee a FIFA World Cup game was George Reader of England, 53 years and 236 days old when he officiated the 1950 Brazil-Uruguay final.
English referee Graham Poll booked Croatian Josip Simunic three times before sending him off in 2006. He should have been sent off after the second card. However, Poll got confused.
Referees are sometimes required to add injury time to games. However, Michel Vautrot added 8 minutes in the first period of extra time in the semi-final between Italy and Argentina in 1990! It was later revealed he forgot about the time.
Unusual World Cup Facts
During the 2010 South Africa World Cup, over 750,000 liters of beer were sold within the stadiums. That's equivalent to 3,170,064 beers!
In the 1958 quarter-finals, none of the four losing teams scored a single goal during these matches.
The famous song entitled "Coup de Boule" ("Headbutt") was inspired by what France's Zinedine Zidane did during the World Cup final in 2006. He hit Italy's Marco Materazzi's chest with his head.
Goal-line technology was first used in the 2014 World Cup.
The highest-scoring World Cup game in history was played in 1954 when Austria defeated Switzerland by a score of 7-5.
It wasn't just England's glory on the pitch that made the 1996 World Cup special. The union flag football shirt and lion's mop-top mane of World Cup Willie helped him set new standards for World Cup merchandise. This was the first FIFA World Cup mascot.
In the 2002 World Cup Bronze medal match, Turkish soccer legend Hakan Sukur scored just 10.8 seconds after the opening whistle to score the fastest goal in World Cup history against South Korea.
A comic relief moment opened the 1994 World Cup hosted by the United States at Chicago's Soldier Field. The main performer during the introductory ceremonies was the American singer Diana Ross, who led an elaborate song-and-dance number culminating with a triumphant salute. Ross missed the net by a long shot – but still, the goal tore open on cue.
A foosball table measuring 138 m (452 ft) long was built by Jiujiang Jiuxing Sports Facility on 27 September 2019. China hosted the table football world championships when it was made.
The traditional sport, Speak Takraw, has its own World Cup every four years. Its part of the Southeast Asian Games held every two years and the Asian Games.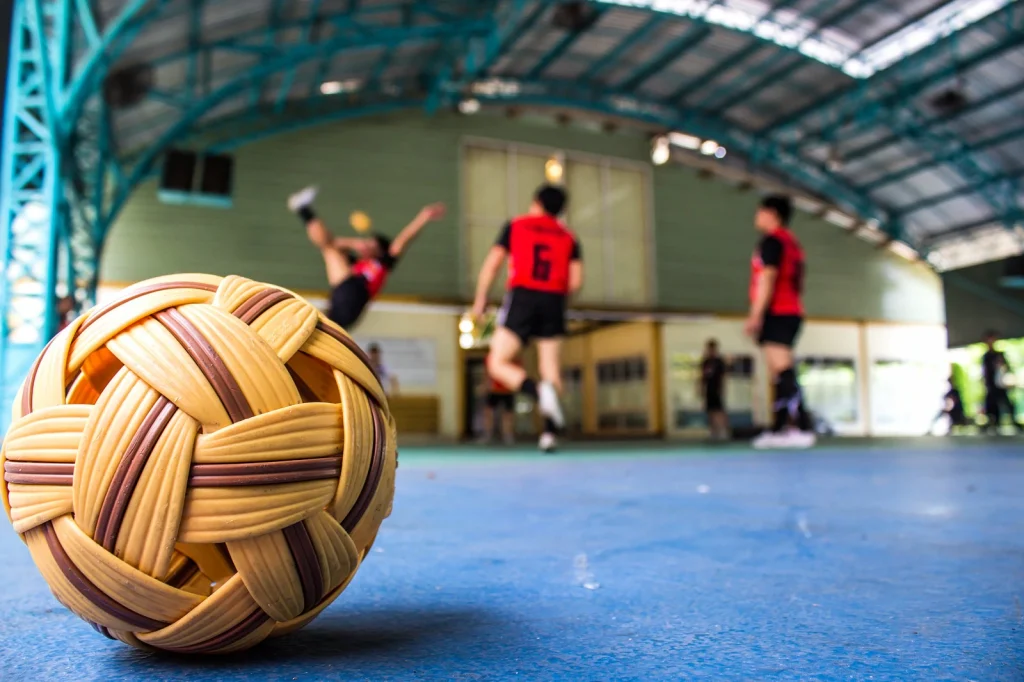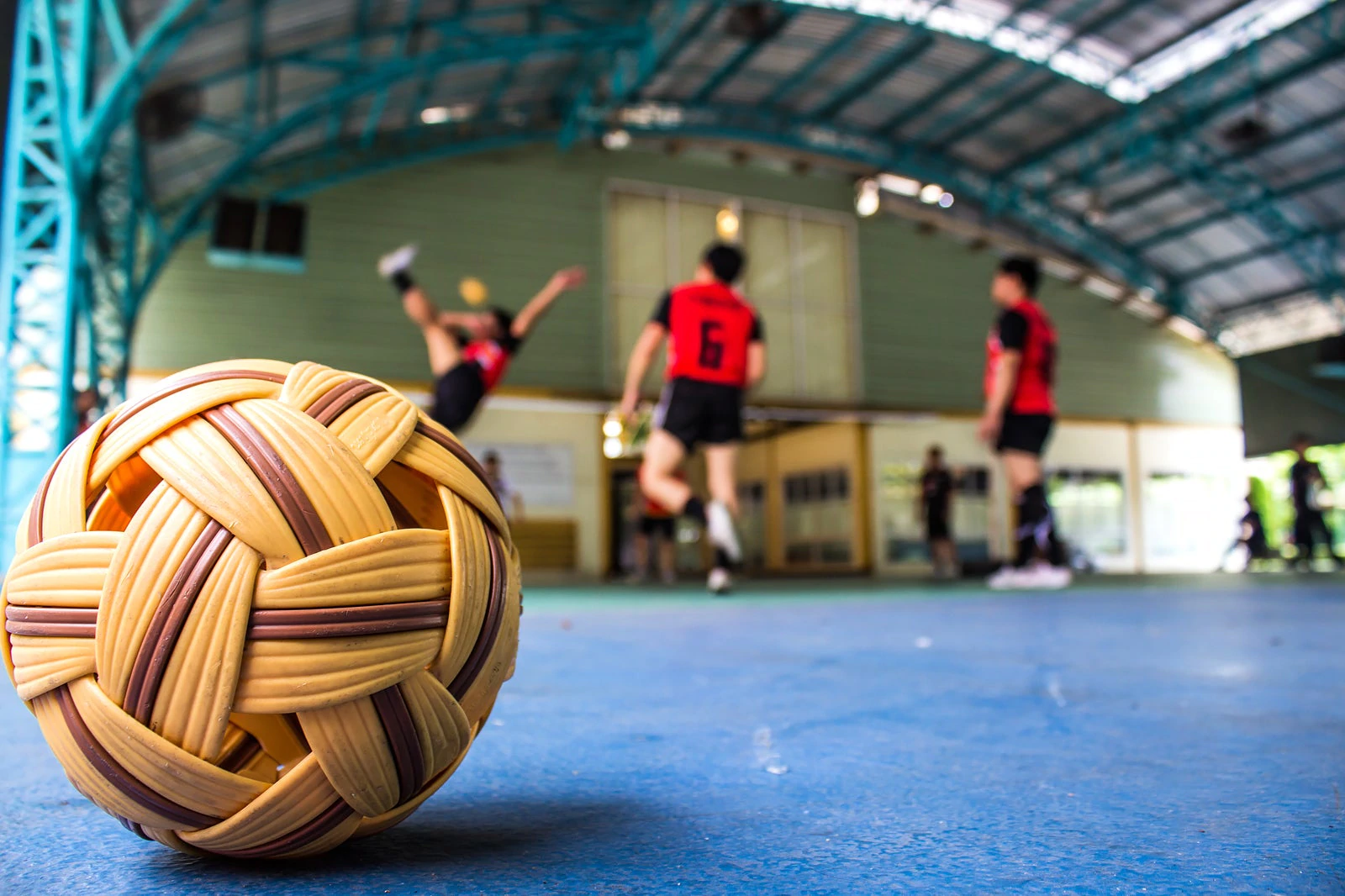 FIFA Fair Play Award
FIFA's Committee for Fair Play and Social Responsibility presents this award to the team with the best fair play record based on a points system and criteria.
| World Cup Year | Winner/s |
| --- | --- |
| 1970 | Peru |
| 1974 | West Germany |
| 1978 | Argentina |
| 1982 | Brazil |
| 1986 | Brazil |
| 1990 | England |
| 1994 | Brazil |
| 1998 | England and France |
| 2002 | Belgium |
| 2006 | Brazil and Spain |
| 2010 | Spain |
| 2014 | Colombia |
| 2018 | Spain |
| 2022 | ??? |
The Women's World Cup Facts
The World Cup Women's Soccer Tournament has been held 8 times. The USA has won four and Germany has won twice. The only other winners are Norway and Japan. There was an unofficial Women's World Cup held in Mexico in 1971.
The record for the most goals scored in a single World Cup match is the USA beating Thailand 13-0 in the first game of the 2019 Women's edition.
In the 1991 Women's World Cup, the matches were only 80 minutes long.
The Women's World Cup was supposed to be held in Bulgaria in 1995. It never happened. Sweden was given the honor of hosting the women's tournament after Bulgaria did not qualify.
China was supposed to host the 2003 FIFA Women's World Cup. However, SARS struck. Due to the United States' existing infrastructure, the country was able to host the Women's World Cup for the second time in a row.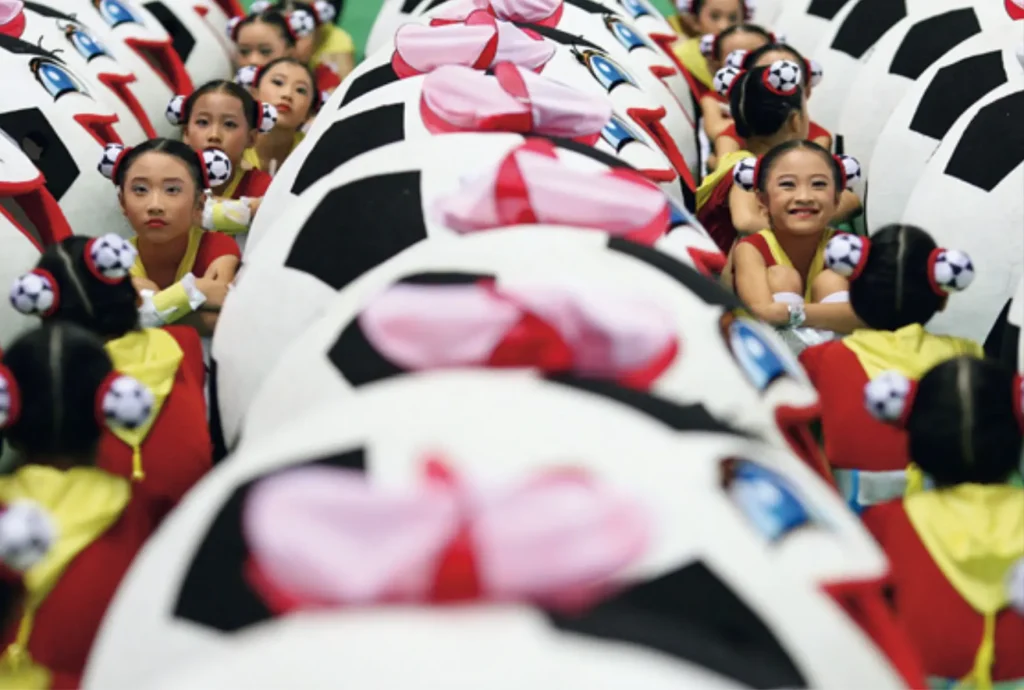 FIFA Beach Soccer World Cup
Rolf Liefden, who has played in six beach world cups, is the oldest player in the tournament's history. In 2013, the Netherlands international was 46 years and 216 days of age when he played against Argentina.
At the 2006 FIFA Beach Soccer World Cup, 286 goals were scored in total, which resulted in an average of 8.94 goals per match.
After a dominant victory over Tahiti in the 2017 final, Brazil earned their fifth Beach Soccer World Cup title overall.
There have been 37 nations that have participated in the World Cup tournament at least once.
Brazil v Portugal is the most recurring match in Beach Soccer World Cup history.
Romário Faria, the 1994 FIFA World Cup winner, played for hosts Brazil in the FIFA Beach Soccer World Cup 2005, scoring six goals in four matches.
Use these World Cup facts with your friends or share them on your social media profile.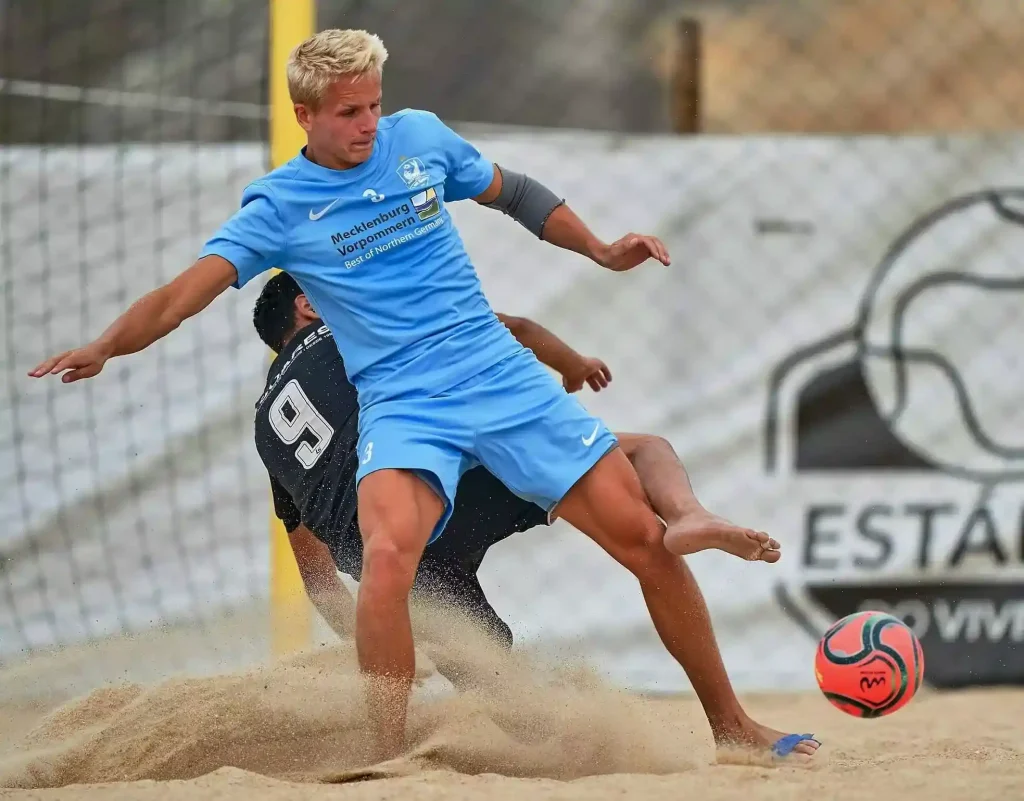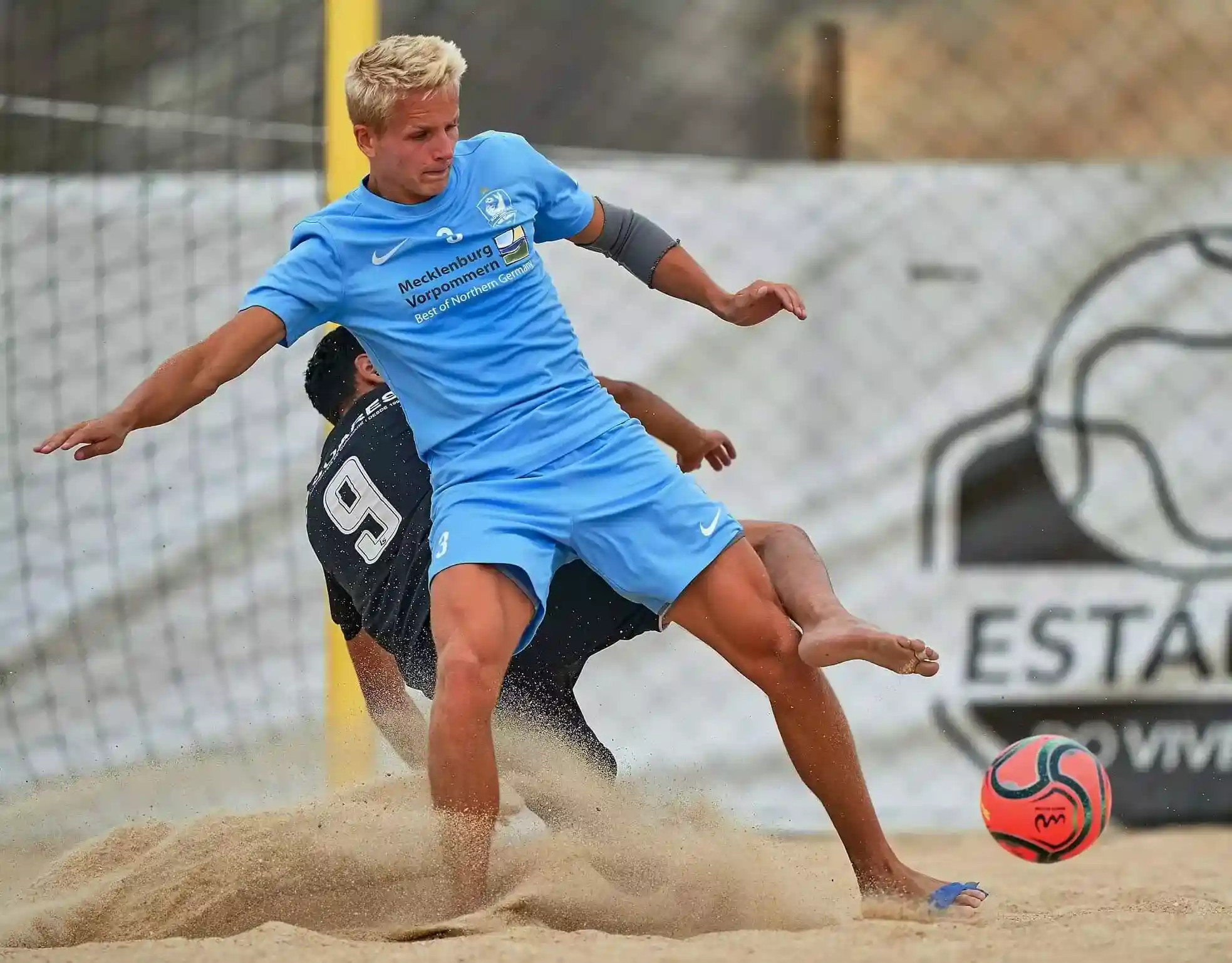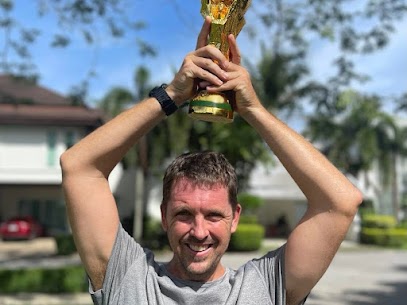 Rhett is an Australian-born, globe trotter who is a UEFA 'A' Licence Soccer Coach. With his family, he has traveled and coached soccer in more than 30 countries, while attending World Cups, European Championships, and some of the biggest local derbies in the world!