Djalma Santos is regarded by many as the best right-back ever in the history of soccer. He was a two-time FIFA World Cup winner with Brazil in Sweden in 1958 and Chile in 1962.
Twice a Rio-São Paulo Tournament winner with Portuguesa, Djalma Pereira Dias dos Santos would later shine in the great Palmeiras side of the 1960s. This team is known as A Academia, thanks to its cultured play.
During his stay at Palmeiras, he won the Taça Brasil twice, the Roberto Gomes Pedrosa Tournament, and Rio-Sao Paulo Tournament once each, and the Sao Paulo state title three times. In 1968 he left the club to join Atletico Paranaense, where he won his last trophy, the Parana state championship, 1970.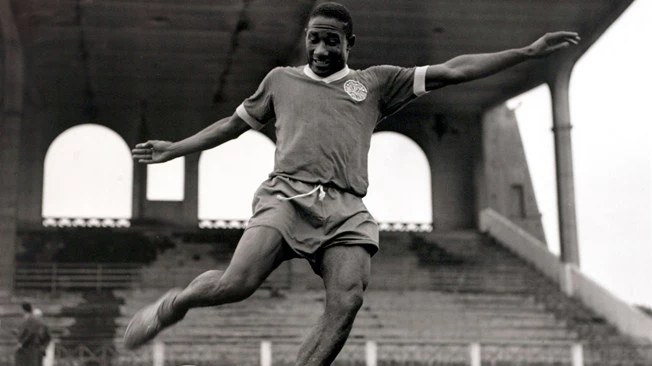 Down To Earth Chap
Despite all his triumphs on the soccer field, Djalma Santos was as down-to-earth and laid-back as they come. His status as a world champion and a soccer legend was continually displayed in modesty and humility. That much was evident in an interview he gave in 2010.
"I've always tried to lead a normal life," Djalma Pereira Dias dos Santos said on that occasion, reflecting on how he had managed to stay grounded after becoming a world champion in Sweden in 1958 and being voted the best full back of the tournament.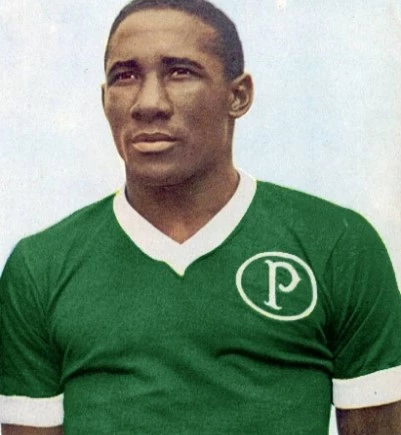 "I always respected my opponents and the fans who came to watch. Thanks to God, I went through my whole career without getting sent off. Why? Because there was respect and because I played fairly."
Djalma Santos added: "Obviously, doors were opened to me as a result. I can't deny that. I can do what I do today because of that time when Brazil became world champions. The respect has lasted to this day, and I feel nothing but gratitude for football."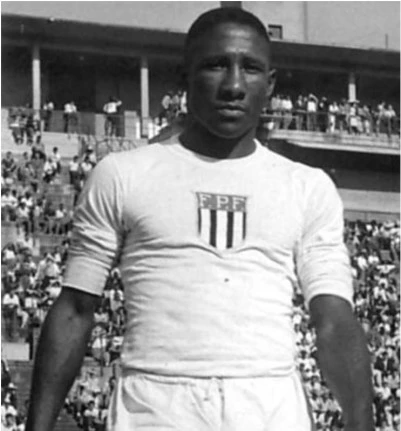 World Class Right Back
Djalma Santos began his professional career as a midfielder, but after a frustrating debut season, he was transferred to right-back. Over the course of a decade-long association with Portuguesa, he made it his own.
"I played for them for 11 years and never won the São Paulo championship with them," he said after retiring from the game. "I'll always cheer them on, hoping they can do it one day. They deserve it."
In 1959, when the Brazilian footballer had made his name overseas, Djalma Santos swapped Sao Paulo's Portuguese community for its Italian colony, joining Palmeiras, where he would form part of one of the greatest teams in the club's history.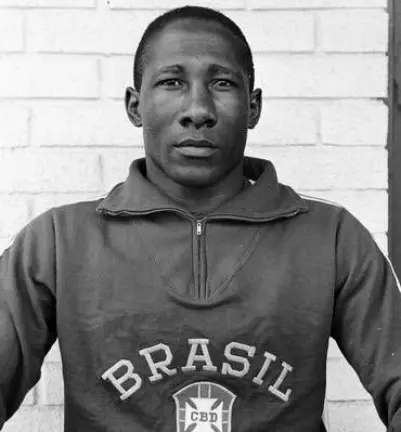 At a time when the Pele-inspired Santos seemed unbeatable, the men in green won three state championships.
After exactly ten years with Palmeiras, Djalma Pereira Dias dos Santos joined his third club, Atletico Paranaense. However, he had nothing left to prove when moving to the Curitiba outfit, which did not stop him from playing a part in their 1970 state title win, O Furacão's first trophy in fully 13 years.
One year on from that triumph, the right-back played his last match for Atletico-PR and retired from the game for good.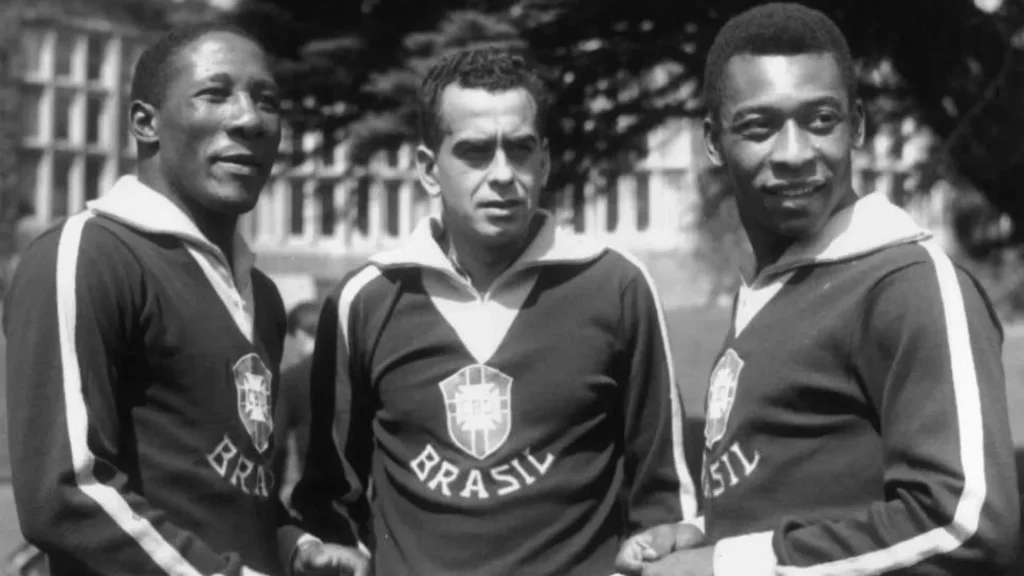 Djalma Santos Becomes World Cup Winner
When Djalma Santos made his debut for Brazil as a professional soccer player, the country's soccer fans still reeled from Uruguay's shock victory in the 1950 FIFA World Cup final at the Maracana.
After making his international debut in a 0-0 draw with Peru on 10 April 1952, he grabbed his first taste of success with Panama's 5-0 defeat with the Brazil squads.
He started all three of the Brazil national team's matches at Switzerland in 1954 and scored from the spot in the quarter-finals against the mighty Hungarians, though it was not enough to prevent his side from crashing out 4-2.
Four years later, in Sweden, he sat out Brazil's first five matches, making his only appearance in the World Cup Final. He replaced the injured De Sordi of São Paulo. The Brazilian soccer star would go on to have an outstanding game.
"That win over Sweden was the high point of my career," Djalma Santos later said. "We were taking on the hosts in their back yard and with their king looking on from the stands."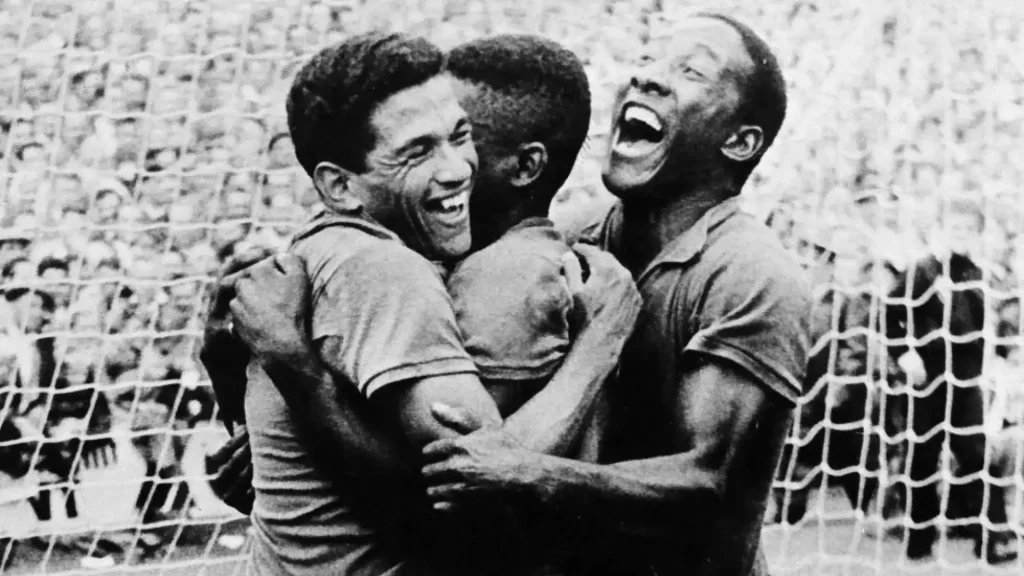 Four Consecutive World Cup
Djalma was Brazil's first-choice right back in the two successive World Cup finals, helping A Seleção retain their title in Chile in 1962 before lining up in England in 1966 as part of a side whose challenge was ended by Eusebio's Portugal in the group phase.
Thanks to his consistently outstanding performances, the right back became the first player to make 100 appearances for Brazil. His international career ultimately spans four FIFA World Cups and those two world titles.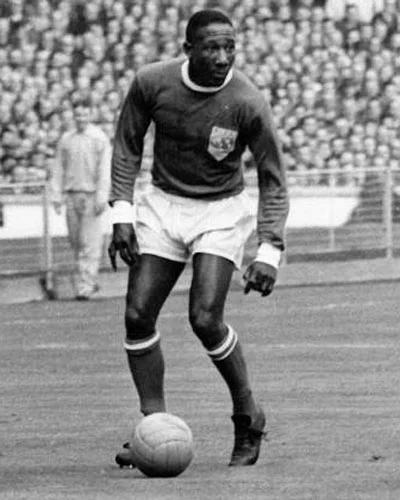 The scorer of three goals for his country, Djalma Pereira Dias dos Santos won the last of his 110 caps in a 2-0 defeat of Uruguay at the Estadio Pacaembu on 9 June 1968.
Five years earlier, in a match organized by FIFA to commemorate the English Football League's centenary, he was the only Brazilian to appear in the Rest of the World side that lost 2-1 to England at Wembley.
Djalma Santos was admitted to the Hospital Helio Angotti in Uberaba, Minas Gerais, on 1 July 2013 with a severe respiratory infection and passed away. He was 84 years old.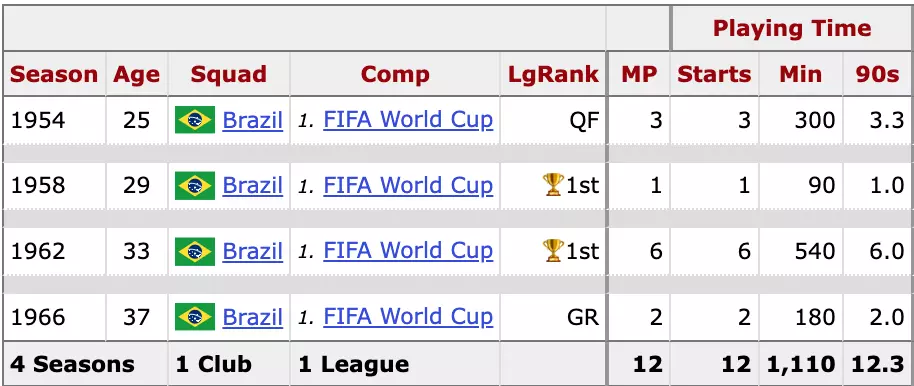 Djalma Santos Stats And Records
Full Name: Djalma Pereira Dias dos Santos
Birthdate: 23/07/2013
Birthplace: Uberaba, Brazil
Playing Career:
Portuguesa 1948–1959
Palmeiras 1959–1968
Atlético Paranaense 1969–1970
Total Appearances: 964 matches, 23 goals
National Team Career:
Brazil National Team (110 appearances, 3 goals)
Club Honors
Portuguesa
1952 and 1955: Torneio Rio – São Paulo Champions
Palmeiras
1959, 1963, and 1966: Campeonato Paulista Champions
1960 and 1967: Campeonato Brasileiro Série A
1965: Torneio Rio – São Paulo Champions
National Team Honors:
Individual Honors: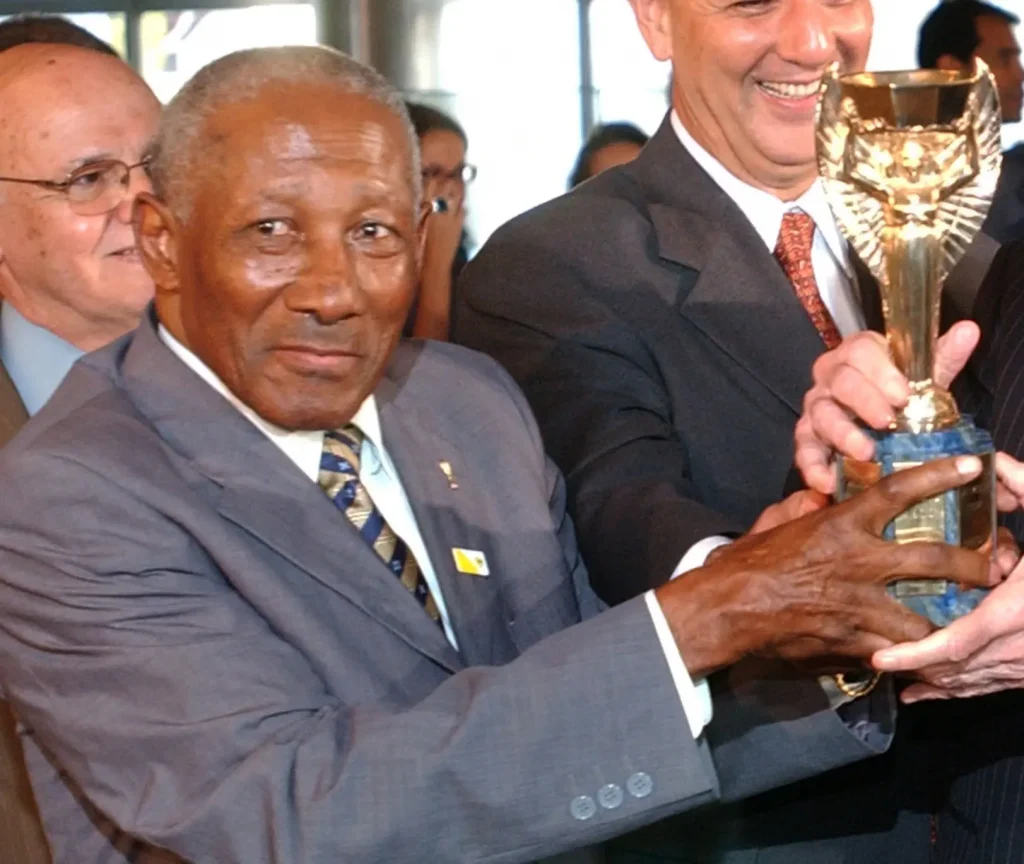 Djalma Santos Interesting Facts
Santos, along with Philipp Lahm and Franz Beckenbauer, is one of only three players to be named to three FIFA World Cup All Star teams (in 1954, 1958, and 1962).
In addition to his defensive abilities, the right back often showed impressive technical and attacking abilities.
He was known as an exemplary player during his career. He was never sent off.
A native of Uberaba, he holds the second highest number of games played for Portuguesa. (434)
One of the greatest right backs played until the age of 42
Against Hungary, Brazil lost 4–2 after he scored his first goal from the penalty spot. "Battle of Berne" was the name given to this match.
Santos was selected for a fourth consecutive World Cup at the age of 37.
Known for his stamina, marking, and tackling abilities, Djalma was a quick and physically strong defender.
As well as taking penalty kicks and set-pieces, Djalma Santos was known for taking long throw-ins.